5 Magnificent Pieces Of Salvador Dalí Designed Homeware
By 1930, Spanish artist Salvador Dalí had become a notorious figure of the Surrealist movement. French aristocrat Marie-Laure de Noailles and her husband had invested heavily in the artist's work, propelling his career. By the mid-30s, Dalí was as notorious for his colourful personality as his artwork. It was around this time that he became fascinated by furniture, having met Jean-Michel Frank, the celebrated Parisian interior decorator. According to Dalí, "art should fill all aspects of life," and the Surrealist icon collaborated with Frank to design a number of pieces of furniture. Later in life, he created further items such as lighting and an extraordinary cutlery set. Taking a closer look at the artist's foray into interior décor, Something Curated highlights five striking examples of Dalí designed homeware.

Ménagère (Cutlery Set), 1957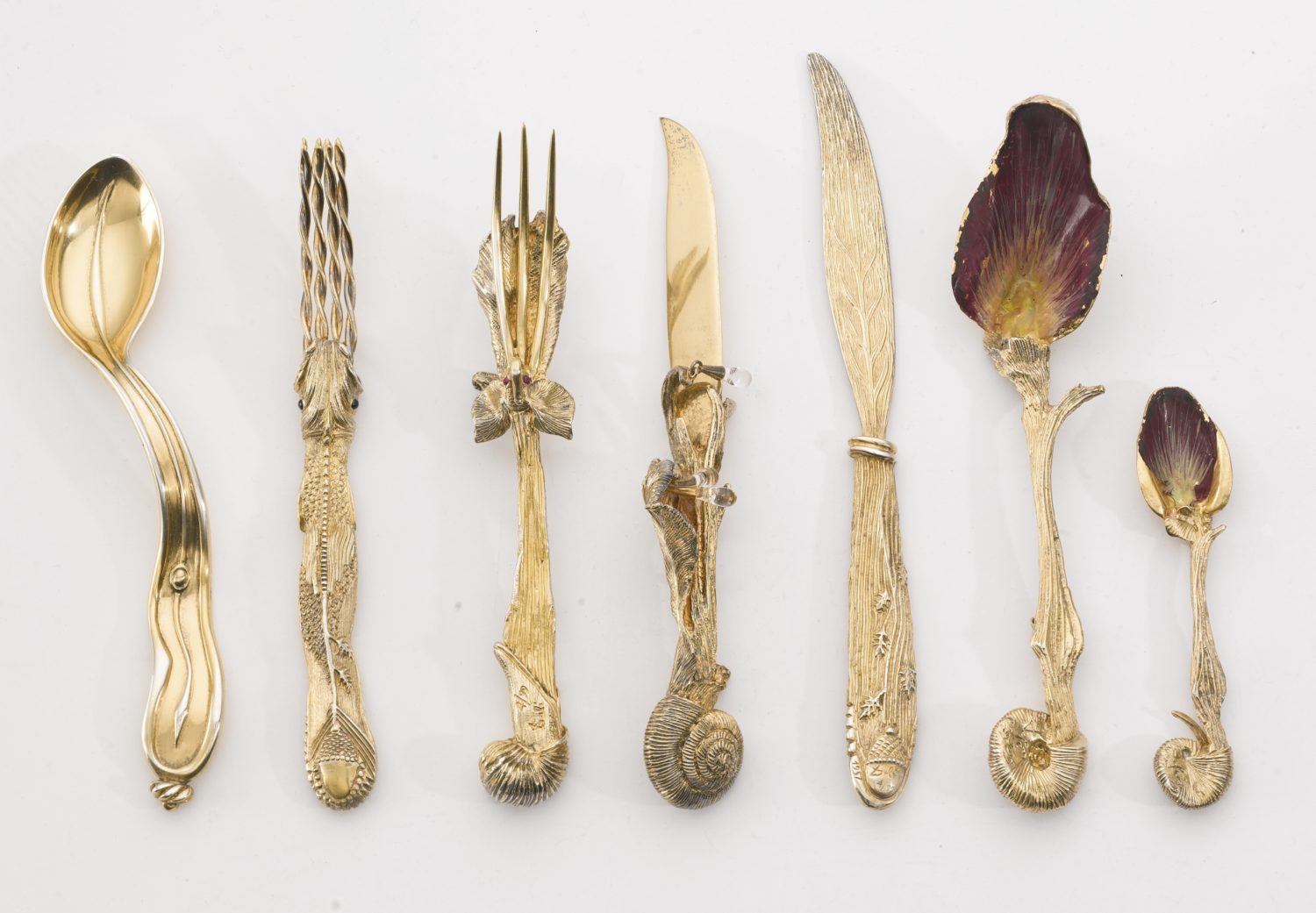 Dalí's mesmerising Ménagère cutlery set features six pieces comprising two forks, two knives and two enamelled spoons. Among the items is a silver-gilt knife with four rock crystal pendant tears, entitled Couteau escargot aux larmes (Snail knife with tears), as well as Fourchette-éléphant 3 dents (Elephant fork with three teeth), finished with two glistening ruby eyes.

Leda Low Table, 1935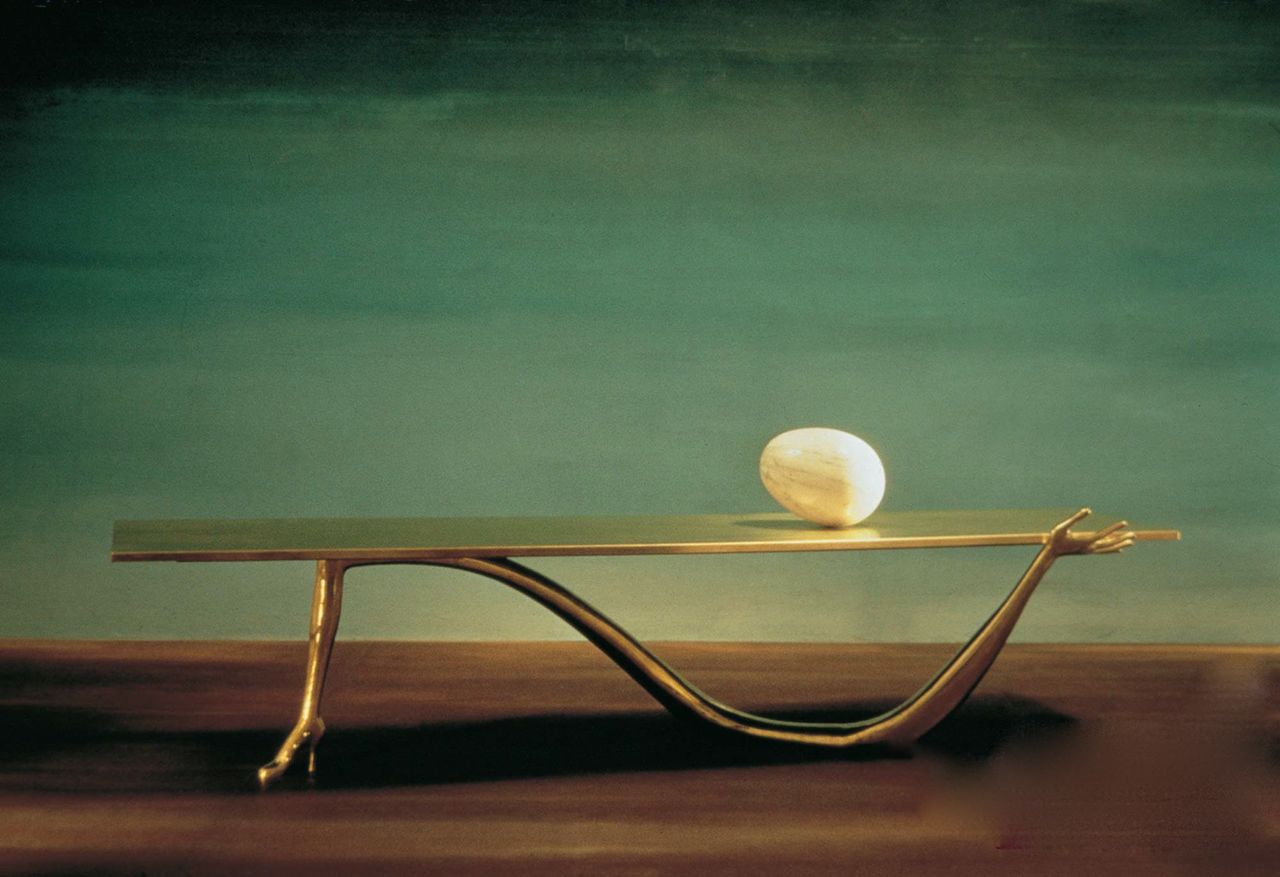 Jean-Michel Frank, a furniture maker and decorator of prestige in 1930's Paris, was on very good terms with Dalí and together they worked on several ideas. In the 1990s a group of experts, led by Oscar Tusquets, set themselves the task of turning the furniture Dalí had drawn for Frank into reality. Amongst these items were the Leda Low Table and Armchair, below, taken from the painting Femme À La Tête Rose (1935). The prototypes were made by the sculptor Joaquim Camps and BD organised the production. This piece is made from cast brass with a Carrara marble egg.

Leda Armchair, 1935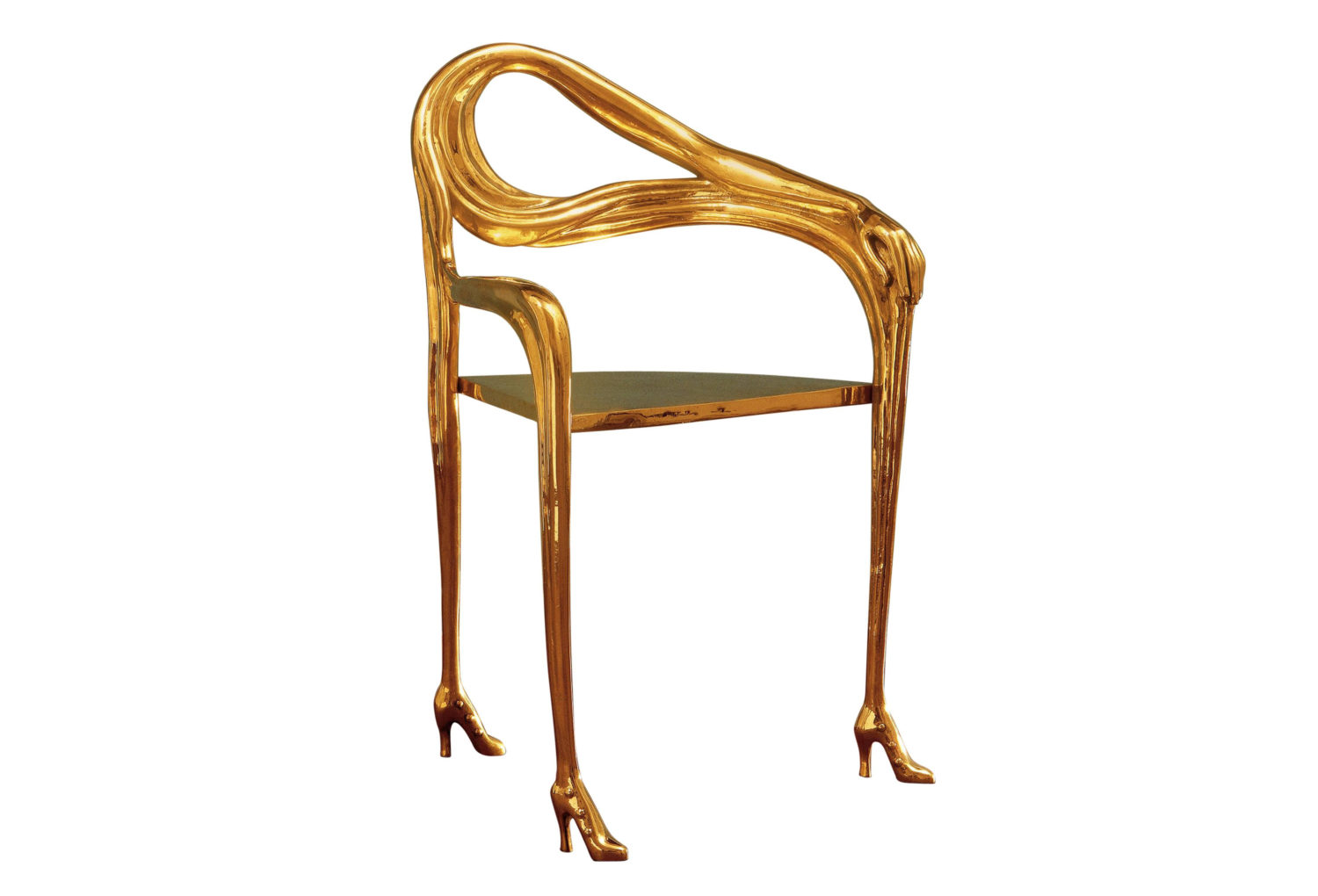 This striking chair adopts a configuration influenced by the limbs of the human form, with an elongated and coiled arm and hand making up the backrest and heeled feet on slender legs. The chair is expertly cast in brass, highly polished and finished in a clear gloss varnish.

Tasse Pour Ne Pas Boire, 1965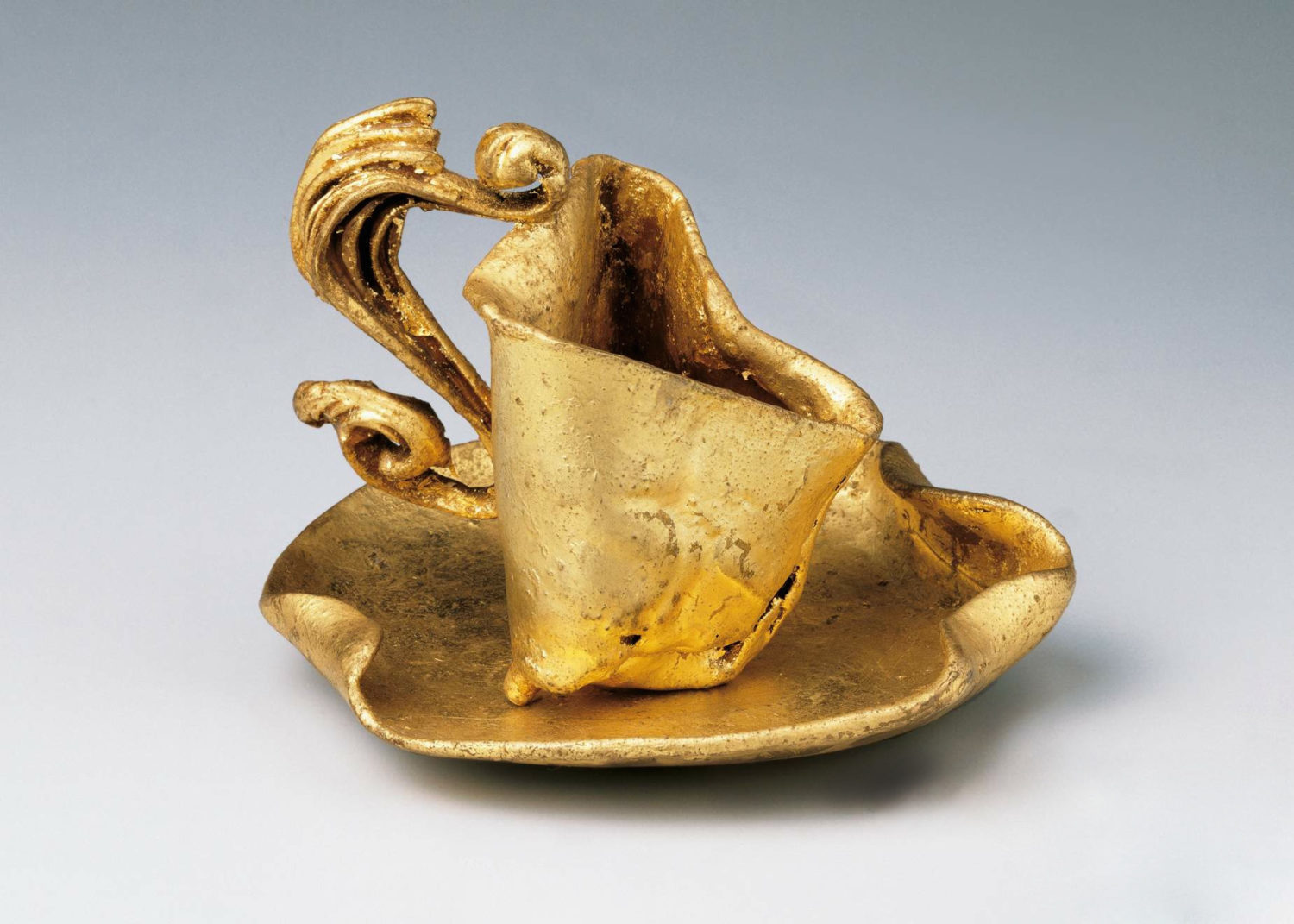 This beautifully warped cup and saucer set is cast in bronze and gilded with gold leaf, created from a wax mould made by Dalí. The artist earned and spent millions, and became well known for his enormously extravagant and lavish lifestyle. Dalí often spent the winter months in a suite at Le Meurice, a fashionable palace hotel overlooking Les Jardins de Tuileries in Paris, and it was here Tasse Pour Ne Pas Boire was designed.

Muletas Lamp, 1937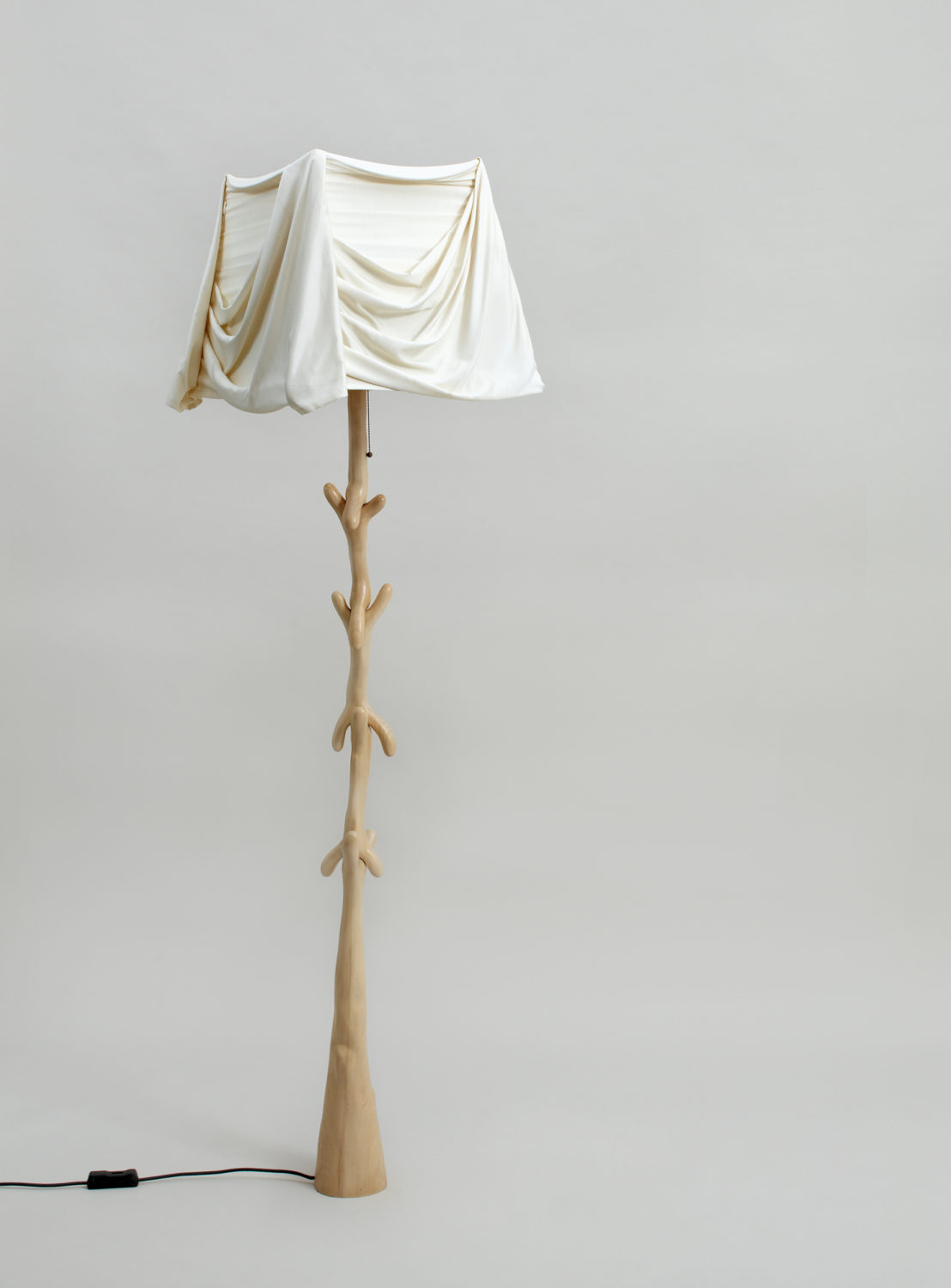 The Muletas standing lamp also comes from Dalí's designs for Jean-Michel Frank. The lamp is made from a carved structure in pale varnished lime-wood with a beige linen shade. The Muletas' beginnings come from the artist's obsession with surreal dreamscapes, which persists in Dalí's works El Sueño (1937) (The Dream) and Autorretrato blando con beicon frito (1941) (A soft self – portrait with fried bacon), amongst others.


Words by Keshav Anand | Feature image: Ménagère (Cutlery Set), 1957 (via Pinterest)