5 Performances Not To Miss At Block Universe 2019
Block Universe, the London performance art festival founded in 2015 by Louise O'Kelly, returns for its fifth edition, running from 18 May to 2 June 2019, with an expanded 14 day programme of new works, premieres, talks, screenings and workshops, from a wide range of artists, both local and international. As the festival celebrates its fifth anniversary, Block Universe will also present a sister programme for the first time, expanding to continental Europe. This takes place in Germany at E-WERK Luckenwalde, as part of Berlin Art Week. Projects include a series of premieres from UK and international artists, thinkers and practitioners, which are set to take place across both cities in May and September.
Fittingly for a programme that spans both Europe and the UK in the current political context, Block Universe's 2019 curatorial theme and expanded programme explores the concept of internal and external 'world-making' by looking at the diverse environments we create for ourselves to exist within, whether those be mental, physical or virtual spaces. Touching upon the ecological, geographic, political and spiritual, this year's edition takes a holistic approach towards our understanding of the human experience. Taking a closer look at the London segment of the programme launching this weekend, Something Curated highlights five of the most exciting projects being staged.



Sènsa || Paul Maheke & Melika Ngombe Kolongo (Nkisi)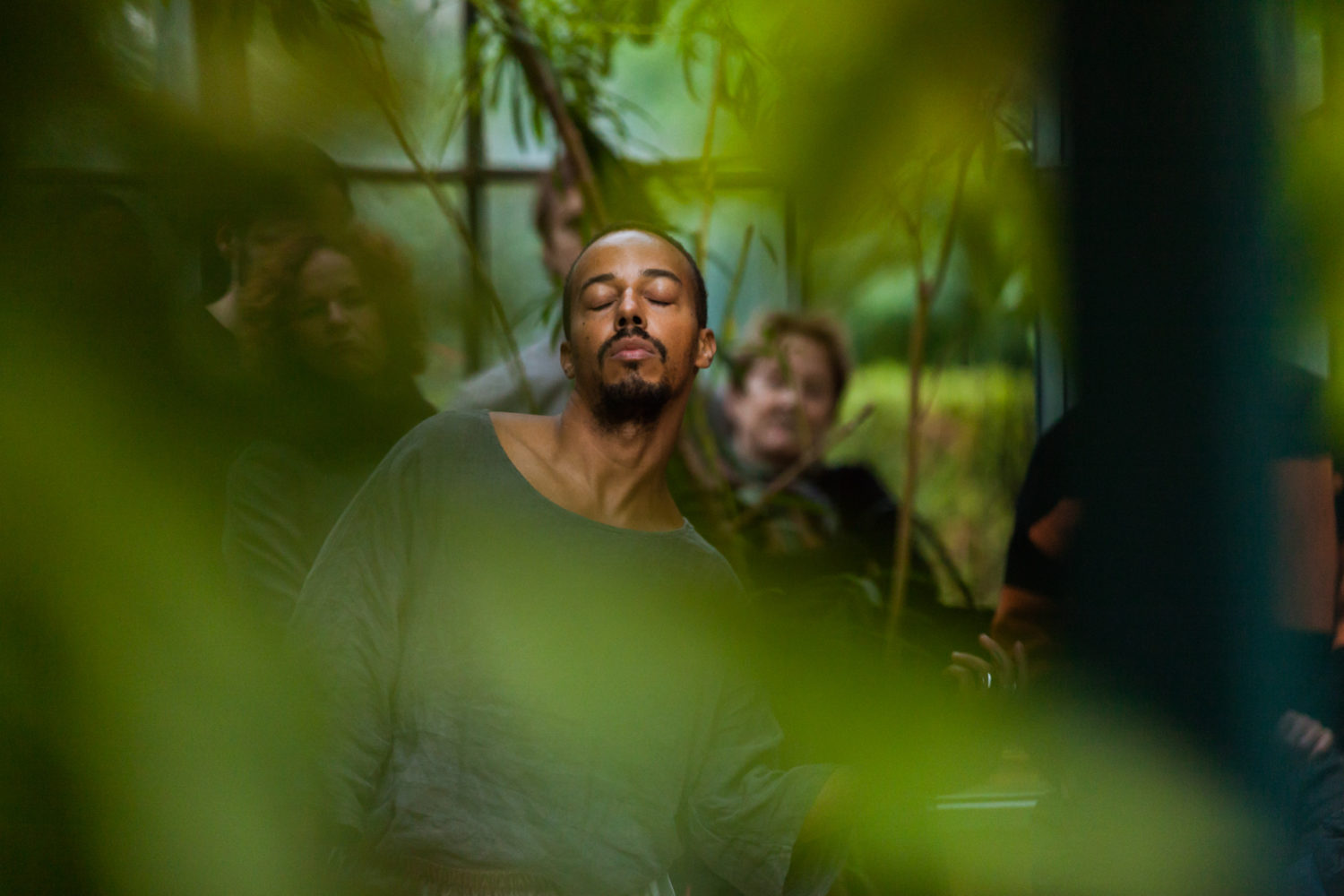 Paul Maheke and Melika Ngombe Kolongo (Nkisi) will collaborate to produce a performance using African cosmology from the Bantu-Kongo and creation stories as its source material. A collaboration of music, design and performance, music producer Nkisi will provide the soundtrack and Ariel Efraim Ashbel the lighting design, within which Maheke will perform. This work is developed in collaboration with Performa in New York, where it will tour after its presentation in London.
Hoxton Hall, 130 Hoxton Street, London N1 6SH


The Bigger Sleep – rehush (hush) || Sophie Jung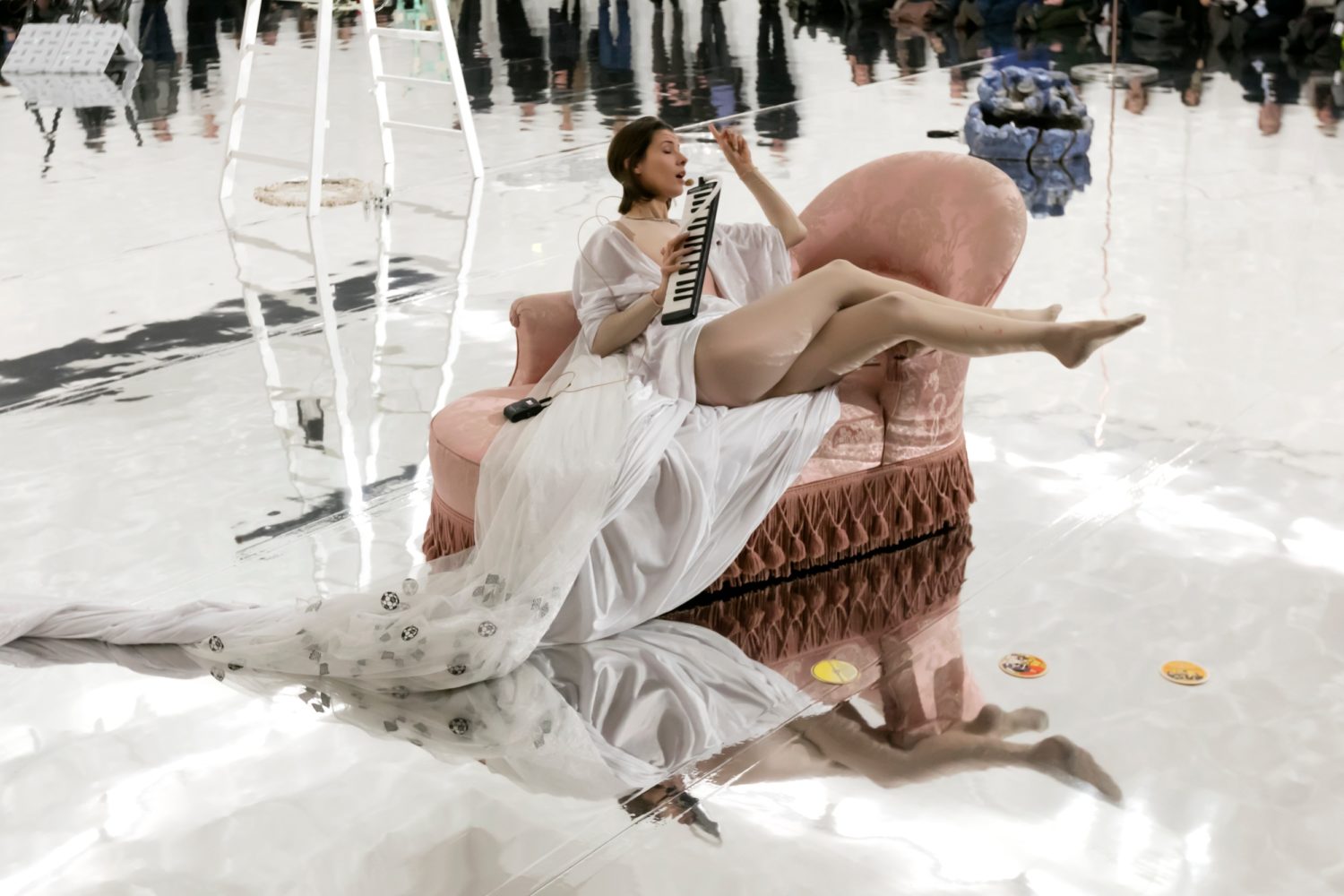 The Bigger Sleep – rehush (hush) is an adaptation of Jung's major installation at the Kunstmuseum Basel into a site-specific performance for Block Universe. While in the former iteration, 'Frau Welt', the languid protagonist of the piece, resided in her glamorously furnished "now-a-clock"-mansion, her delusion has now visibly cracked. We are asked to enter the psychological space of a starkly lit basement below a vacant building, in which the lethargic haggle between presence and absence, or the speculative and the substantive has become undeniable.
Cork Street Galleries, 30 Old Burlington Street, London W1S 3AR


Words that we share: Performance as Poetry || Rachel Pimm, Iphgenia Baal, Himali Singh Soin & Abbas Zahedi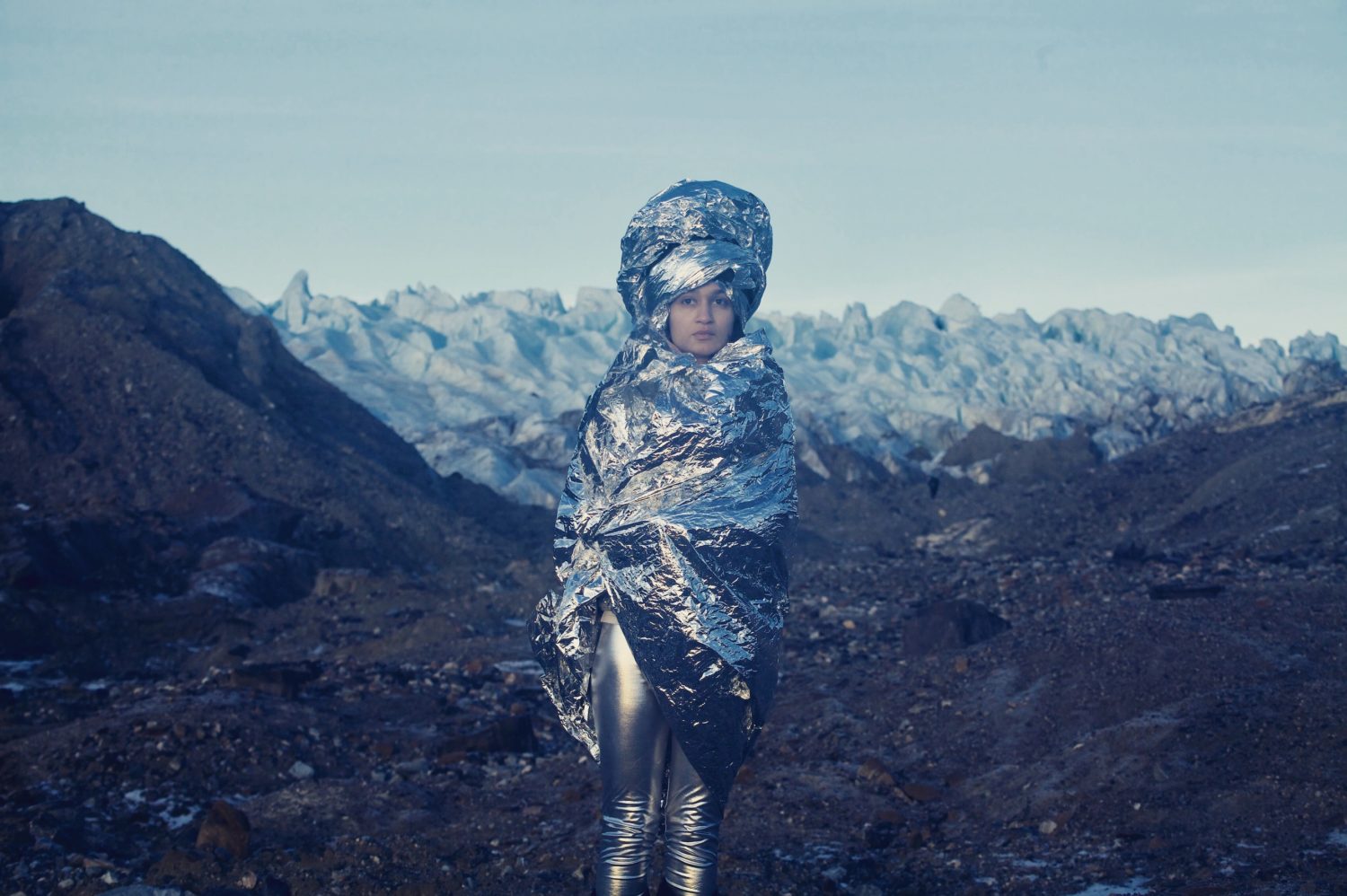 The playful relationship between experimental writing practices and performance is enacted as words are transposed across formats, from the page, through the digital and in live utterances. Current Whitechapel Gallery Writer in Residence Rachel Pimm is joined by writers Iphgenia Baal, Himali Singh Soin and Abbas Zahedi on 18 May for an afternoon of poetry readings. Pimm works in sculpture, video and performance to explore environments and their materialities, histories and politics often from the point of view of non-human agents such as plants, minerals, worms, water, gravity or rubber.
Whitechapel Gallery, 77-82 Whitechapel High St, London E1 7QX


Leaking Territories || Alexandra Pirici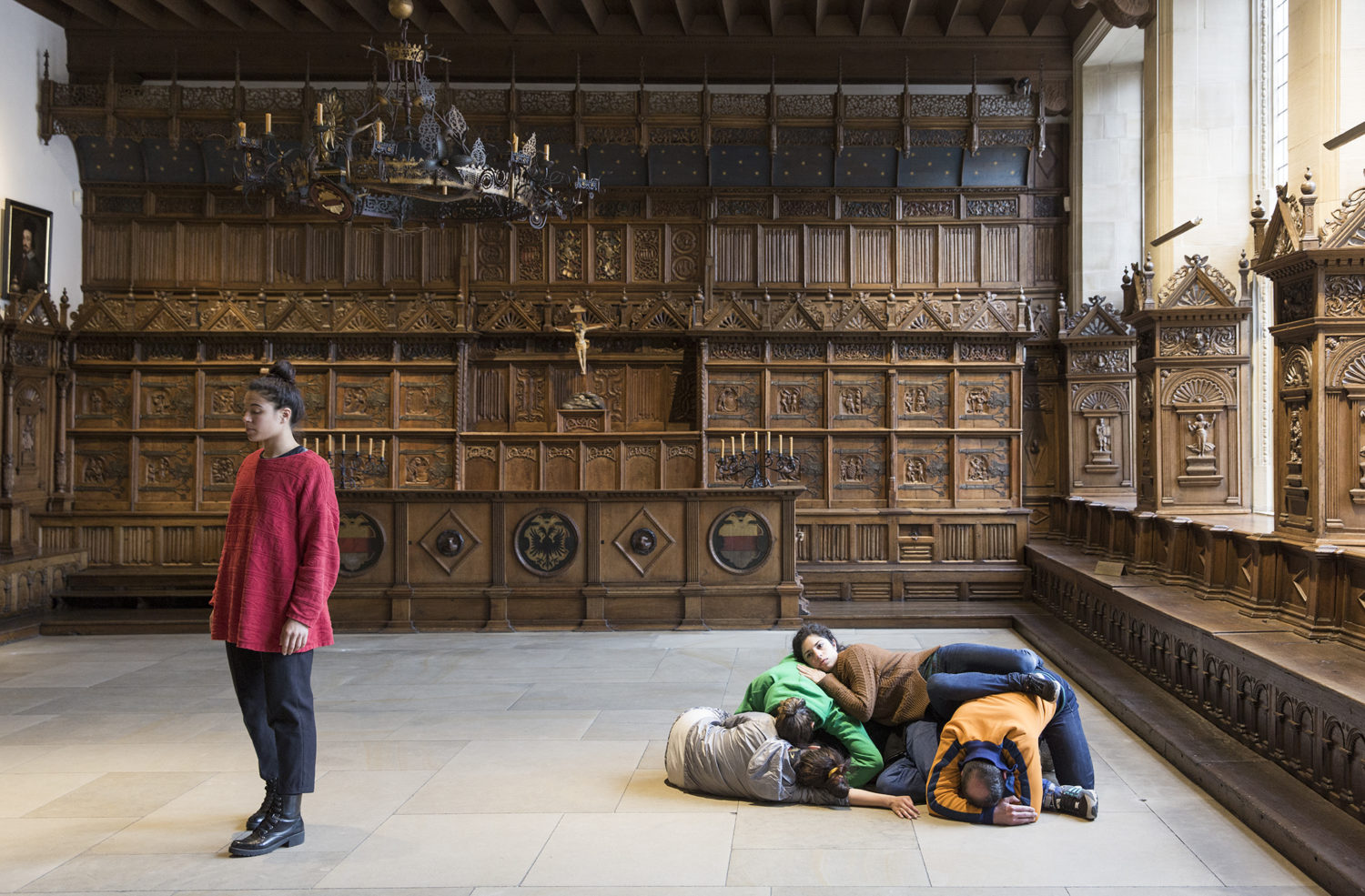 Alexandra Pirici brings the ongoing action Leaking Territories (2017), to London for the first time. Originally made for the decennial art exhibition Munster Skulptur Projekte 2017, The Friedenssaal in Münster's historic town hall served as the starting point for a work remediating political world events with live bodies, conjuring and linking together actions from different times and spatial realities, revealing the concept of a well delimited, well enclosed horizontal territory and stable identity as a fiction.
IWM London, Lambeth Road, London SE1 6HZ


The View From Behind The Futuristic Rose Trellis || Ravioli Me Away (Sian Dorrer, Rosie Ridgway & Alice Theobald)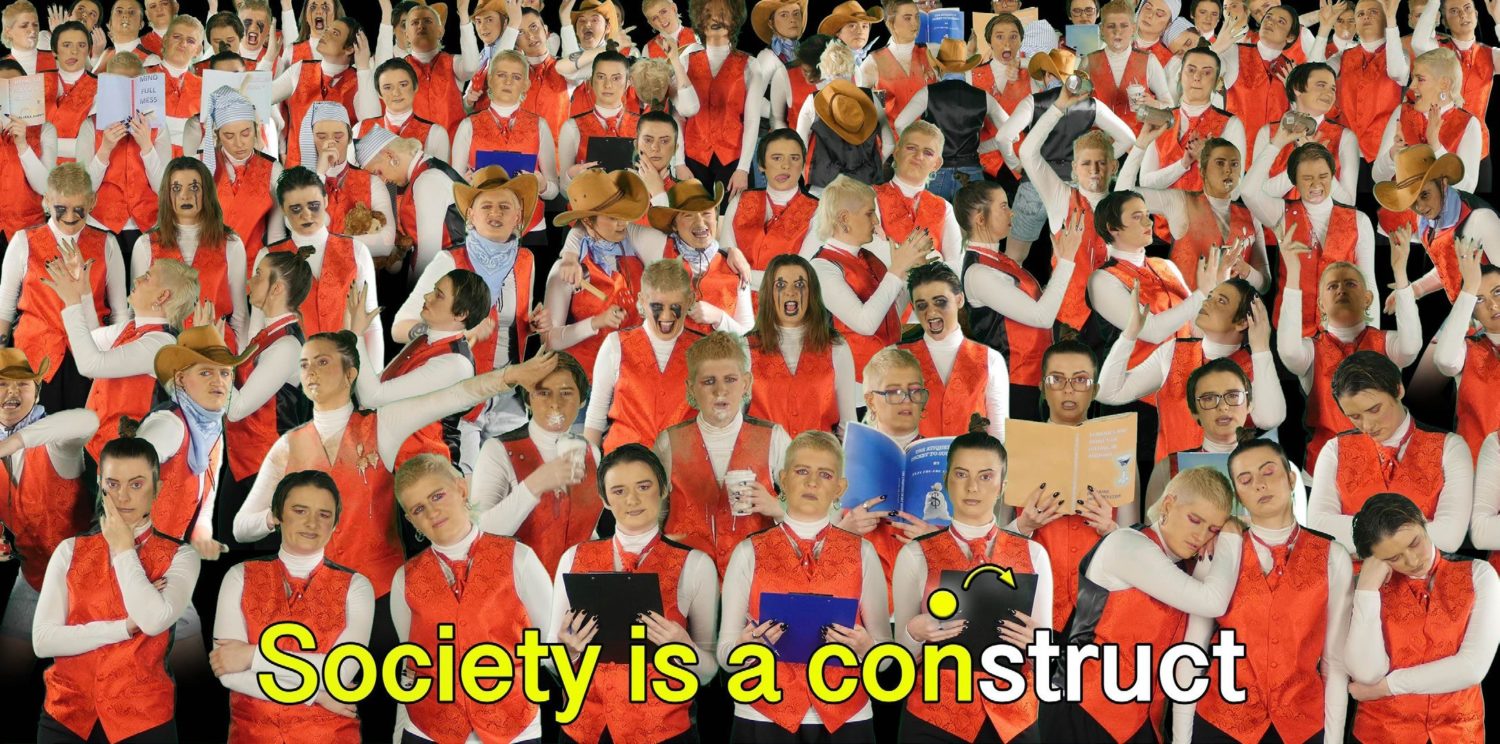 Ravioli Me Away, a collective made up of Sian Dorrer, Rosie Ridgway and Alice Theobald, will present their brand new opera, which will have its London premiere within the festival, marking the final date of a national tour. The View From Behind The Futuristic Rose Trellis is a work about freedom, individual and collective aspiration and the cycle of life, taking the audience through a multidimensional journey as 'the trapped soul of humanity' searches for a body that can give it meaning.
The Albany, Douglas Way, Deptford, London SE8 4AG


Feature image: The Bigger Sleep – rehush (hush), Sophie Jung | All images via Block Universe