Junya Ishigami On Designing The Serpentine Pavilion 2019
The Japanese architect Junya Ishigami, celebrated for his experimental structures which interpret traditional architectural conventions and reflect natural phenomena, has designed the Serpentine Pavilion 2019, open to the public from tomorrow. Ishigami's design takes inspiration from roofs, the most common architectural feature used around the world. The design is made by arranging slates to create a single canopy roof that appears to emerge from the ground of the surrounding Park. Within, the interior of the Pavilion is an enclosed cave-like space, a refuge for contemplation. For Ishigami, the Pavilion articulates his "free space" philosophy in which he seeks harmony between man-made structures and those that already exist in nature.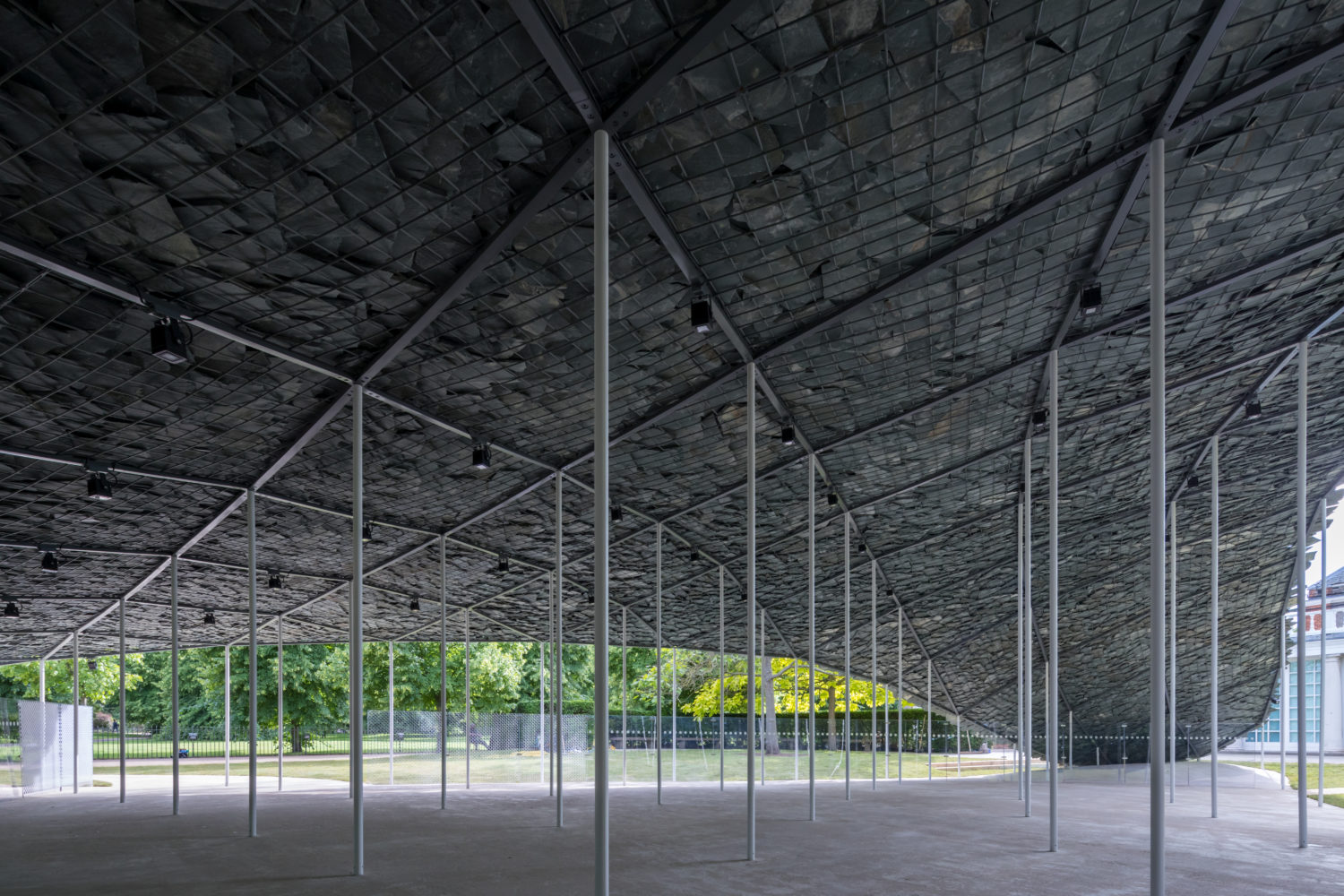 Expanding on his concept, Ishigami explains: "My design for the Pavilion plays with our perspectives of the built environment against the backdrop of a natural landscape, emphasising a natural and organic feel as though it had grown out of the lawn, resembling a hill made out of rocks. This is an attempt to supplement traditional architecture with modern methodologies and concepts, to create in this place an expanse of scenery like never seen before. Possessing the weighty presence of slate roofs seen around the world, and simultaneously appearing so light it could blow away in the breeze, the cluster of scattered rock levitates, like a billowing piece of fabric."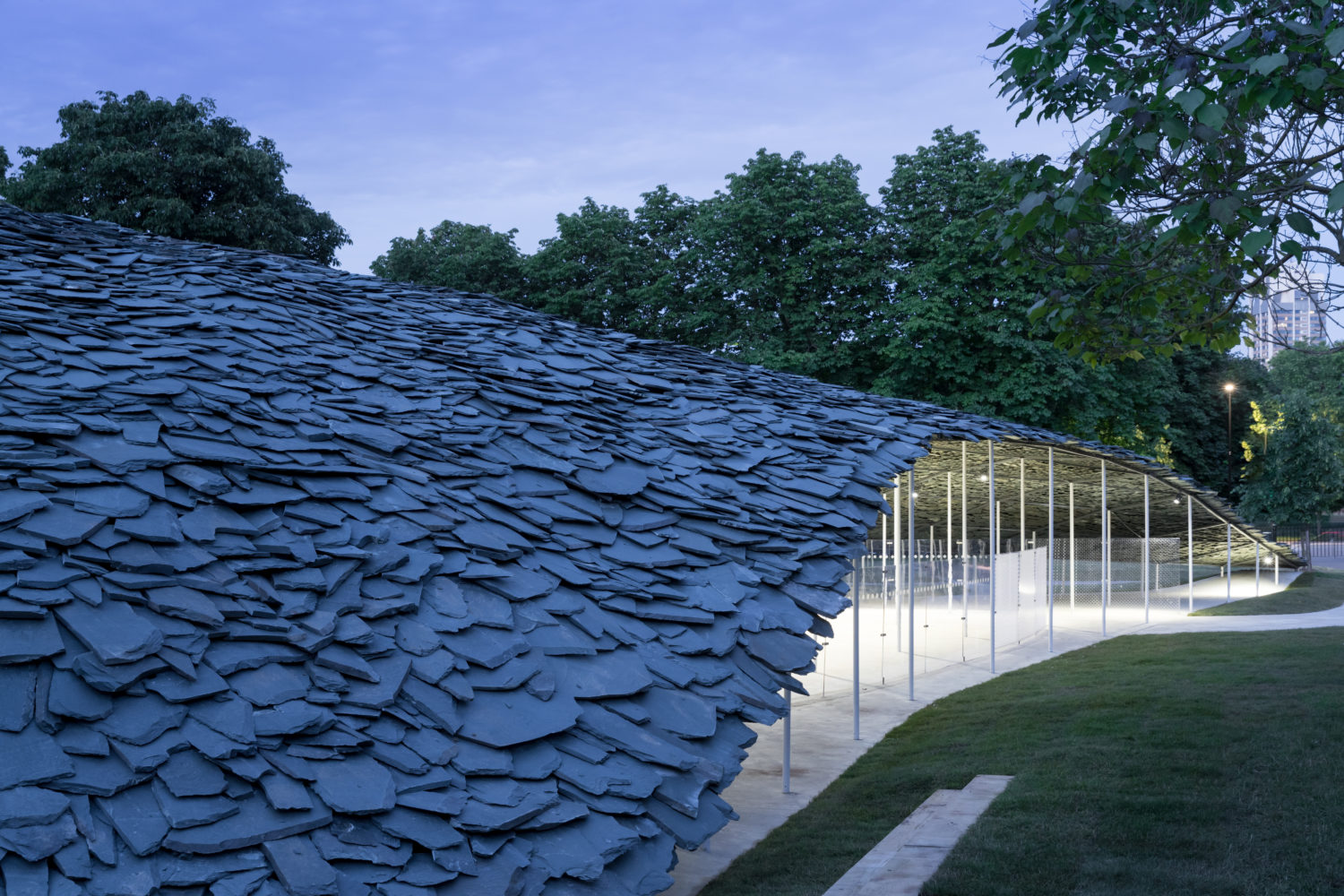 Serpentine Galleries Artistic Director Hans Ulrich Obrist and former CEO Yana Peel said: "The Pavilion and its accompanying programme will be central to the Serpentine's General Ecology strand – an ongoing investigation into complex systems, interspecies landscapes and the environment. Alongside this year's Pavilion, we are thrilled to simultaneously launch Serpentine Augmented Architecture, with Google Arts and Culture, where a winning submission for an unrealised project will be on display. Both projects bring to life a brilliant conjunction of experiments in technology and creative vision."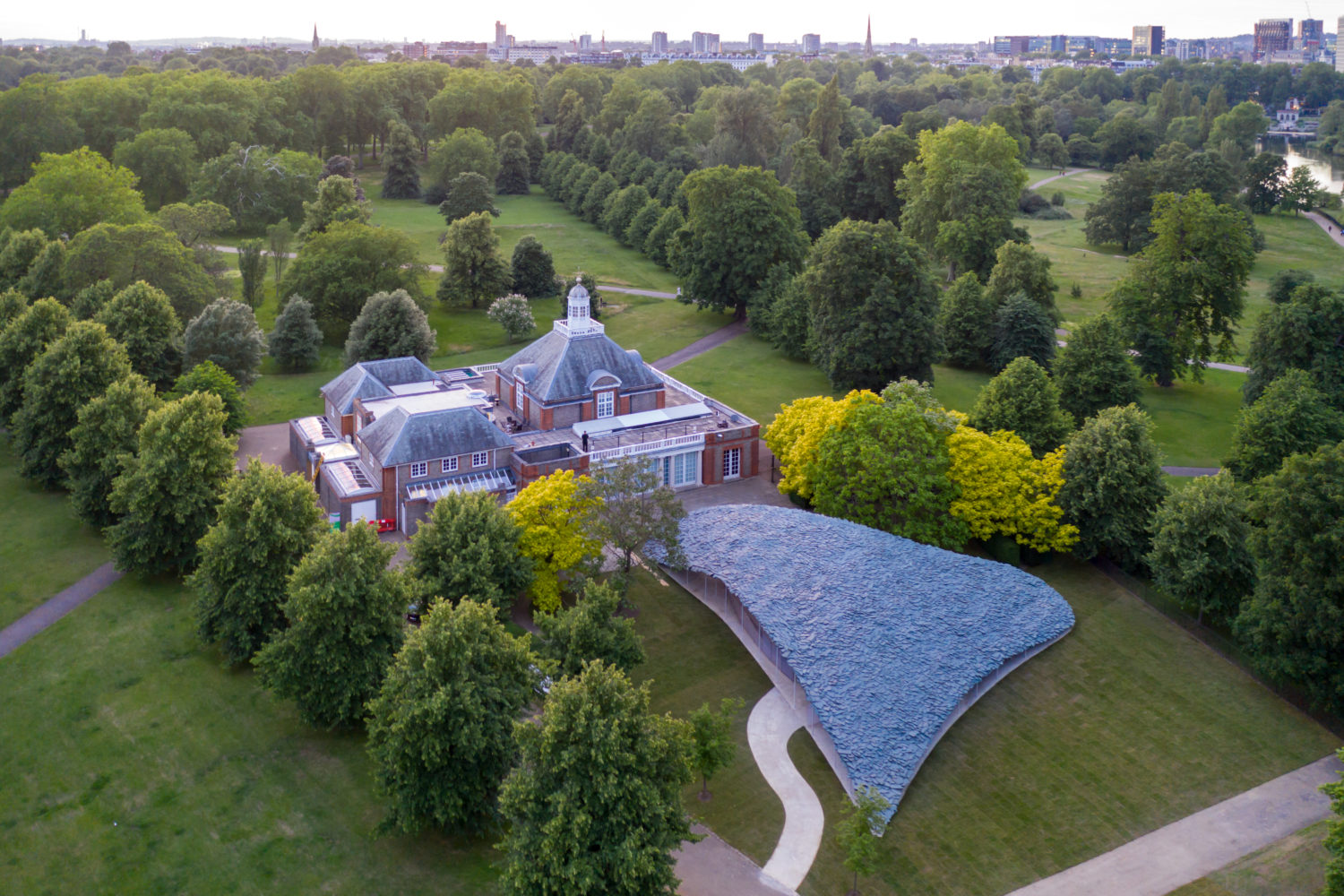 The Serpentine Pavilion 2019 will once again be a platform for Park Nights, the Serpentine's annual programme of experimental and interdisciplinary evenings that takes place on selected Fridays. Practitioners in the fields of art, architecture, music, film, theory and dance will be commissioned to create new, site-specific works in response to Ishigami's design, offering unique ways of experiencing architecture and performance. Radical Kitchenalso returns to the Pavilion at selected lunchtimes, inviting community groups, artists, activists, writers and architects to form connections through food inspired by the ideas behind the Pavilion design.


The Serpentine Pavilion 2019 designed by Junya Ishigami is open from 21 June – 6 October 2019.


Feature image: Serpentine Pavilion 2019 Designed by Junya Ishigami, Serpentine Gallery, London, © Junya Ishigami + Associates, Photography © 2019 Iwan Baan