The Aesthete's Wish List: 10 Of The Best Things You Can Buy This July
Covering July's new drops, restocks, and promising auctions, Something Curated has compiled a list of ten of the most coveted items available for purchase this month, spanning art, fashion, home and more.


Art
Off Color Birthday, 1996 || Robert Colescott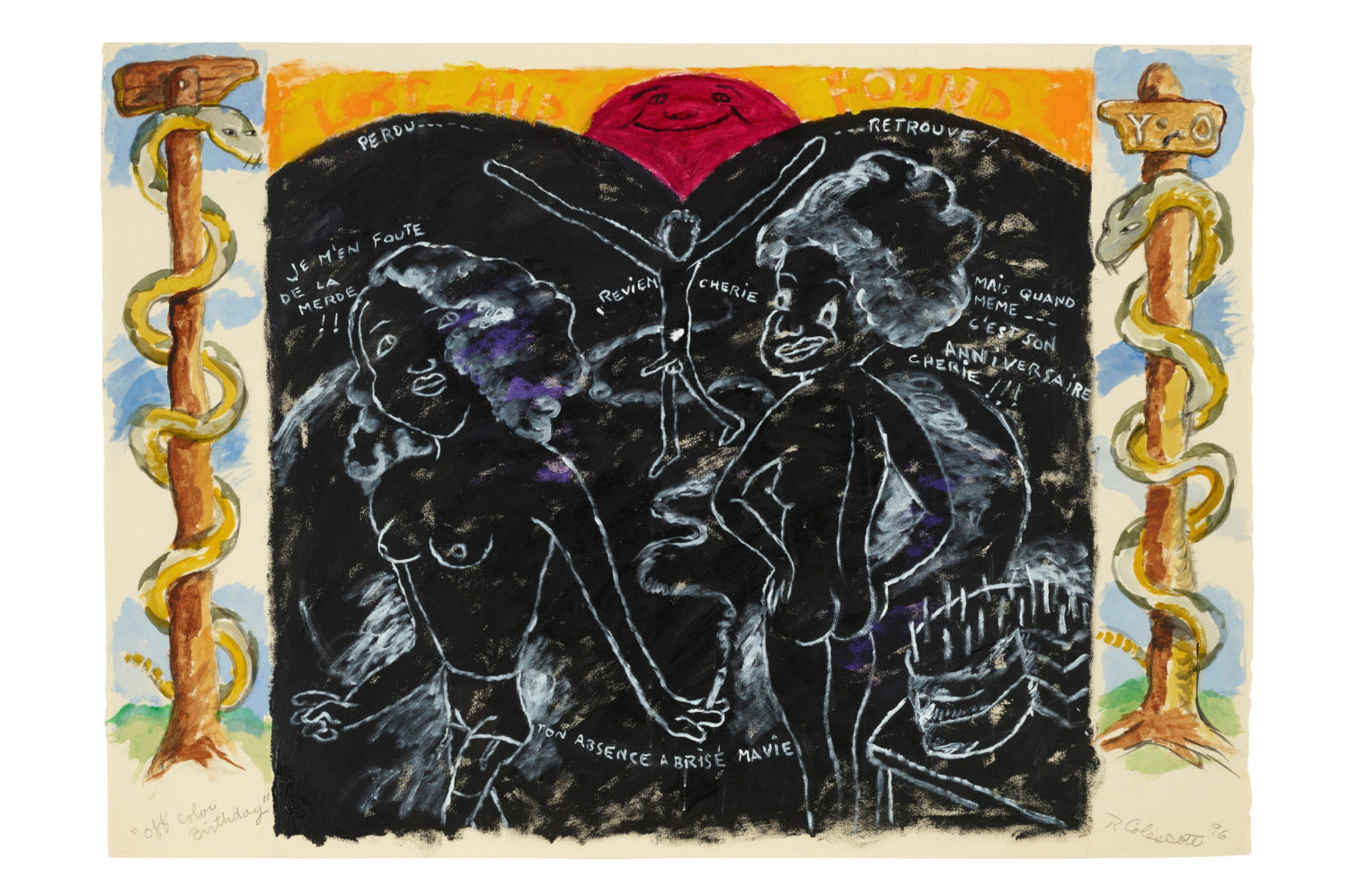 Robert Colescott was an African-American artist known for his expressionistic paintings which dealt with his identity and black history. During the mid 70s, the artist embarked on a series of works which reimagined iconic European paintings such as Édouard Manet's Olympia (1863), but with black figures given a more important role. His works are held in the collections of The Museum of Modern Art in New York, the National Gallery of Art in Washington, D.C., and the Walker Art Center in Minneapolis, among others. Available at Christie's.


Canaries (1), 2009 || Carsten Höller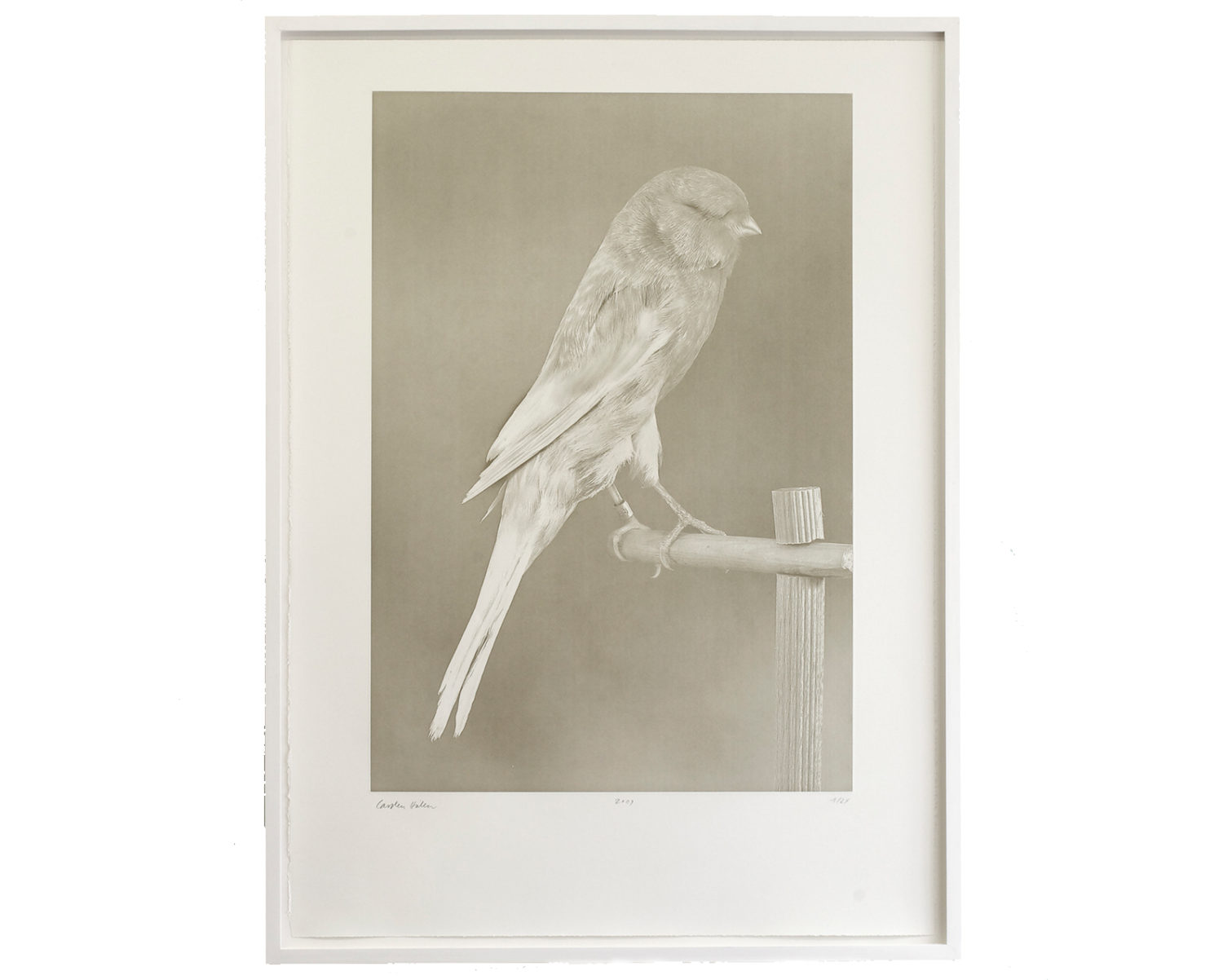 Once a successful entomologist, the artist Carsten Höller applies the skills he learnt in the laboratory to distort and manipulate viewers' behaviour in a manner never before seen in contemporary art. Manipulating the breeding process of Canaries, Höller, a passionate ornithologist, created these unique birds before photographing them. But these birds were not just unique looking, they were also unable to reproduce, thus these photogravures become a beautiful record of a human engineered creation that will never be seen again. Available at House of Voltaire.



Accessories
Cross Body Bag || Innerraum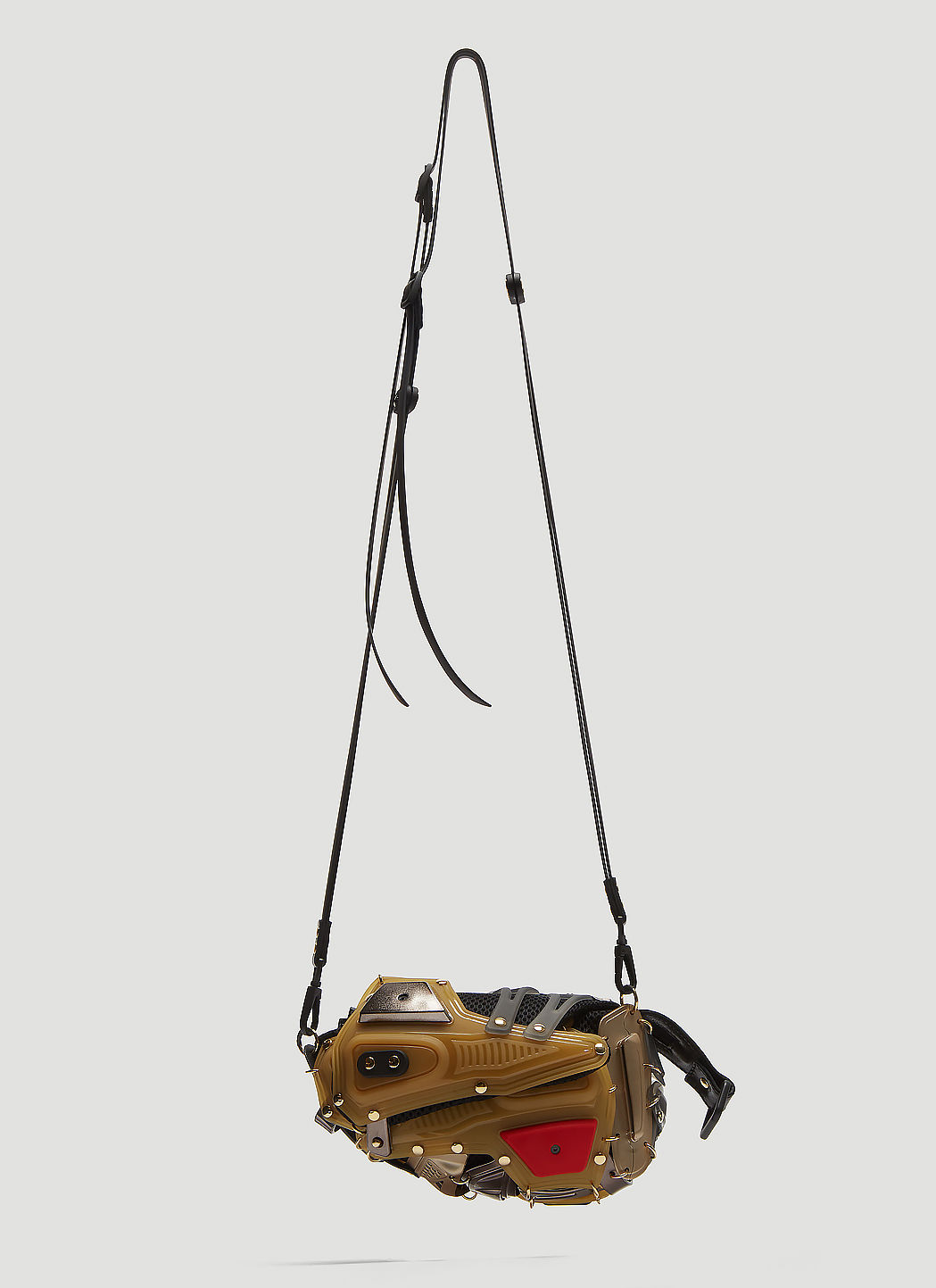 Kuboraum founders, artist Livio Graziottin and anthropologist Sergio Eusebi launch their new project Innerraum. Innerraum is a harmonious project with a futuristic aesthetic, a new vision of luxury translated into single sculptural objects. The Clutch Cross Body Bag is crafted from a Polyurethane armoured shell over a mesh body, featuring a push stud fastened flap closure, detachable rubberised cross body strap, and multiple gold-tone hardware details. Available at LN-CC.


Archive Saddle Belt || Dior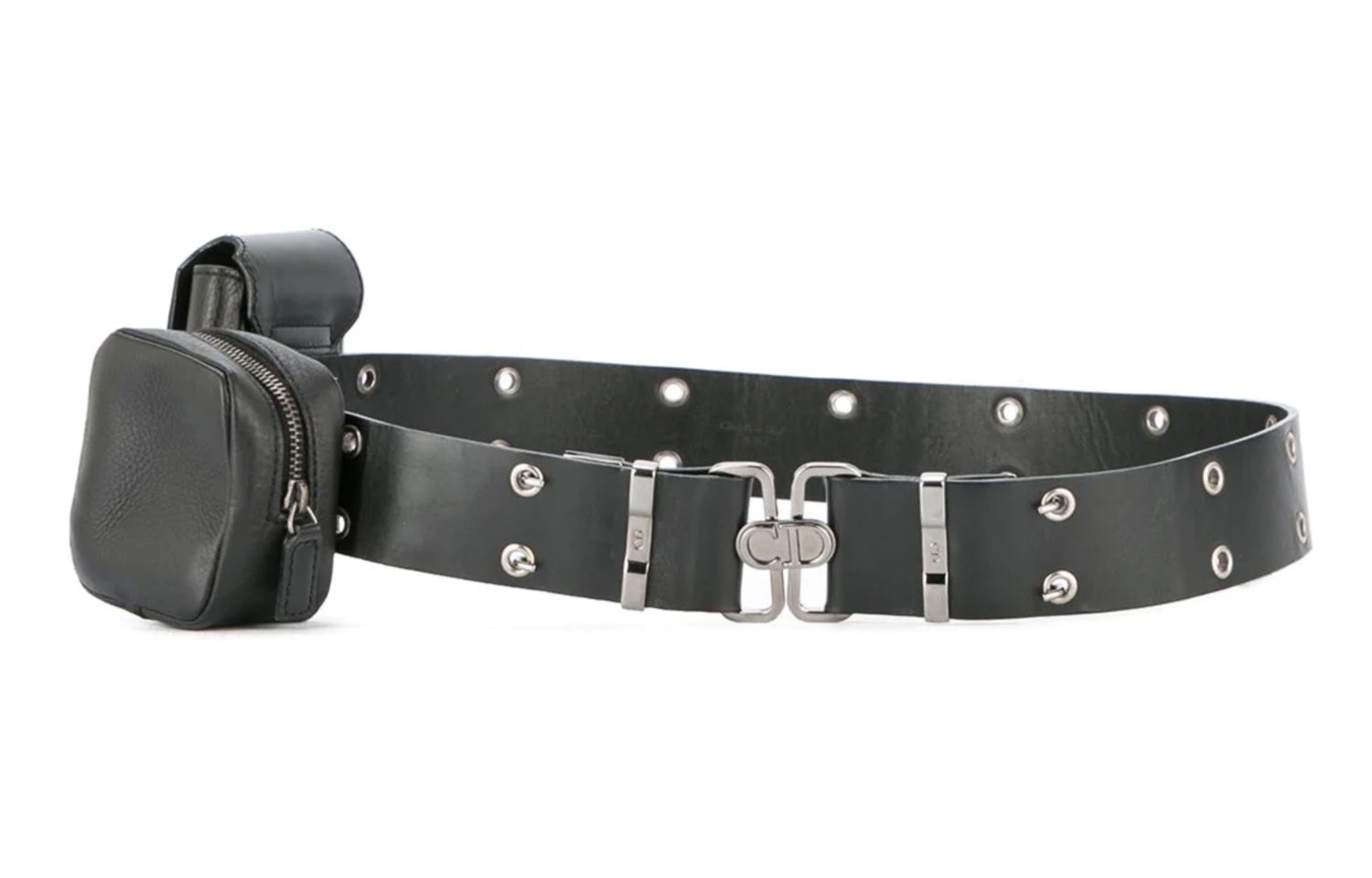 Where a traditionally refined taste meets an avant-garde design, Dior's pieces transcend time. Sophisticated yet progressive, each item has a story behind it, fashioned by outstanding creative directors. Crafted from a supple black leather, this stylish and practical saddle belt features metal eyelets, a clip fastening, silver-tone hardware, with a zipped and a snap button pouch. Available at Farfetch.



Fashion
Ruched Peplum Bodice Top || Brock Collection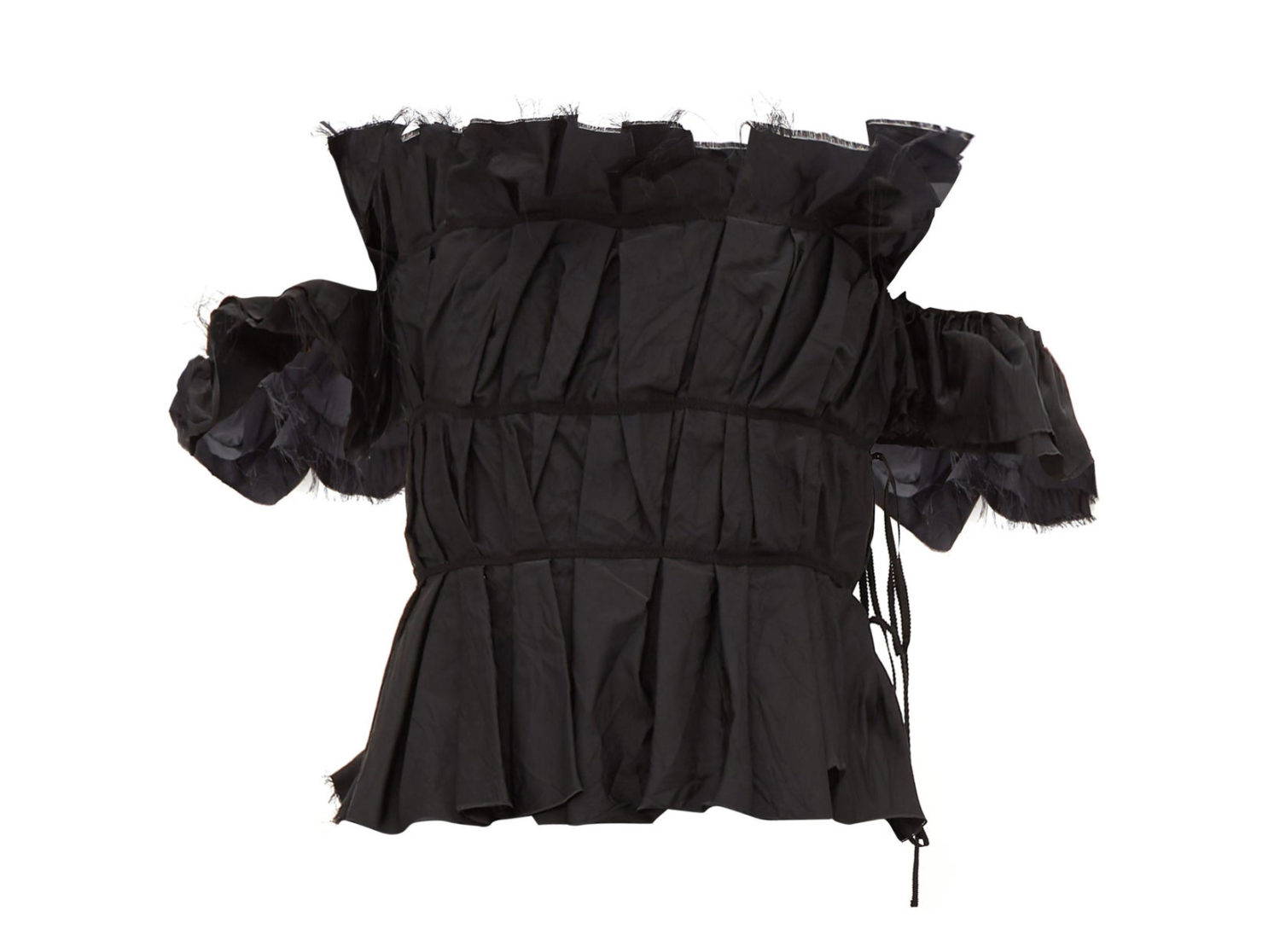 Founded by Laura Vassar Brock and Kristopher Brock in 2014, the Los Angeles-based label Brock Collection was established out of a shared aesthetic intellect between the two designers. Deconstructing a romantic style, Brock Collection's black bodice top lets its edges run wild with frayed hems and a grosgrain ribbon trim that gradually falls to one side where it can be tied or left loose. The double-layered sleeves add a personal touch and can be worn loose on the arm or shoulder. Available at MATCHESFASHION.  


Orange Leather Jacket Pin-Up Jacket, A/W 1991 || Yohji Yamamoto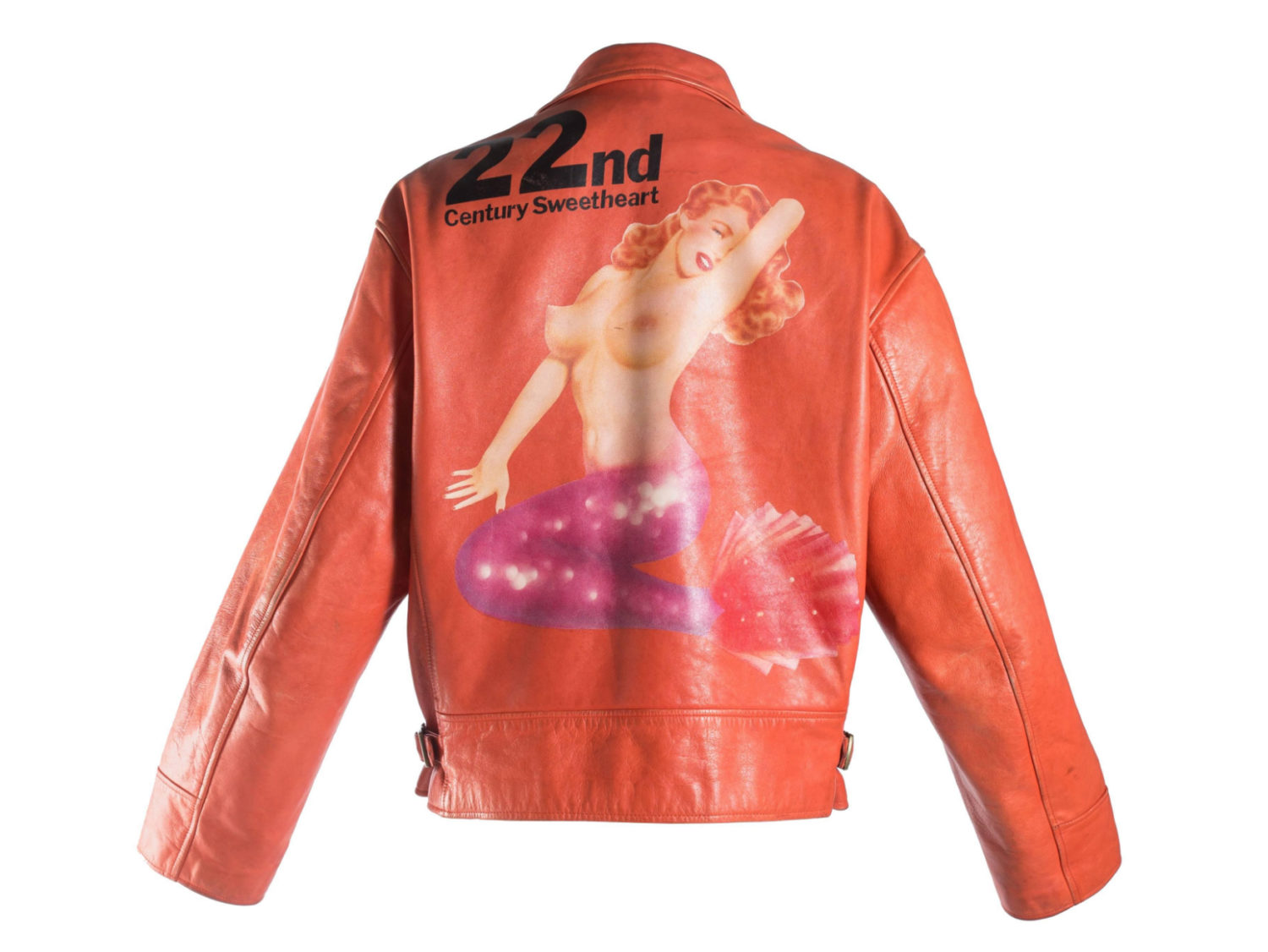 Yohji Yamamoto is known for the avant-garde spirit of his clothing, signature oversized silhouettes and drapery in varying textures. From the '6.1 The Men' Yohji Yamamoto & Comme des Garçons Joint Presentation in Tokyo in June 1991, this highly collectable leather jacket in orange is part of a limited series of pin-up imagery printed outerwear; this particular piece features an interpretation of Hollywood icon Marilyn Monroe as a mermaid. Available at 1stdibs.



Home
Frozen #1 Bench, 2014 || Jungin Lee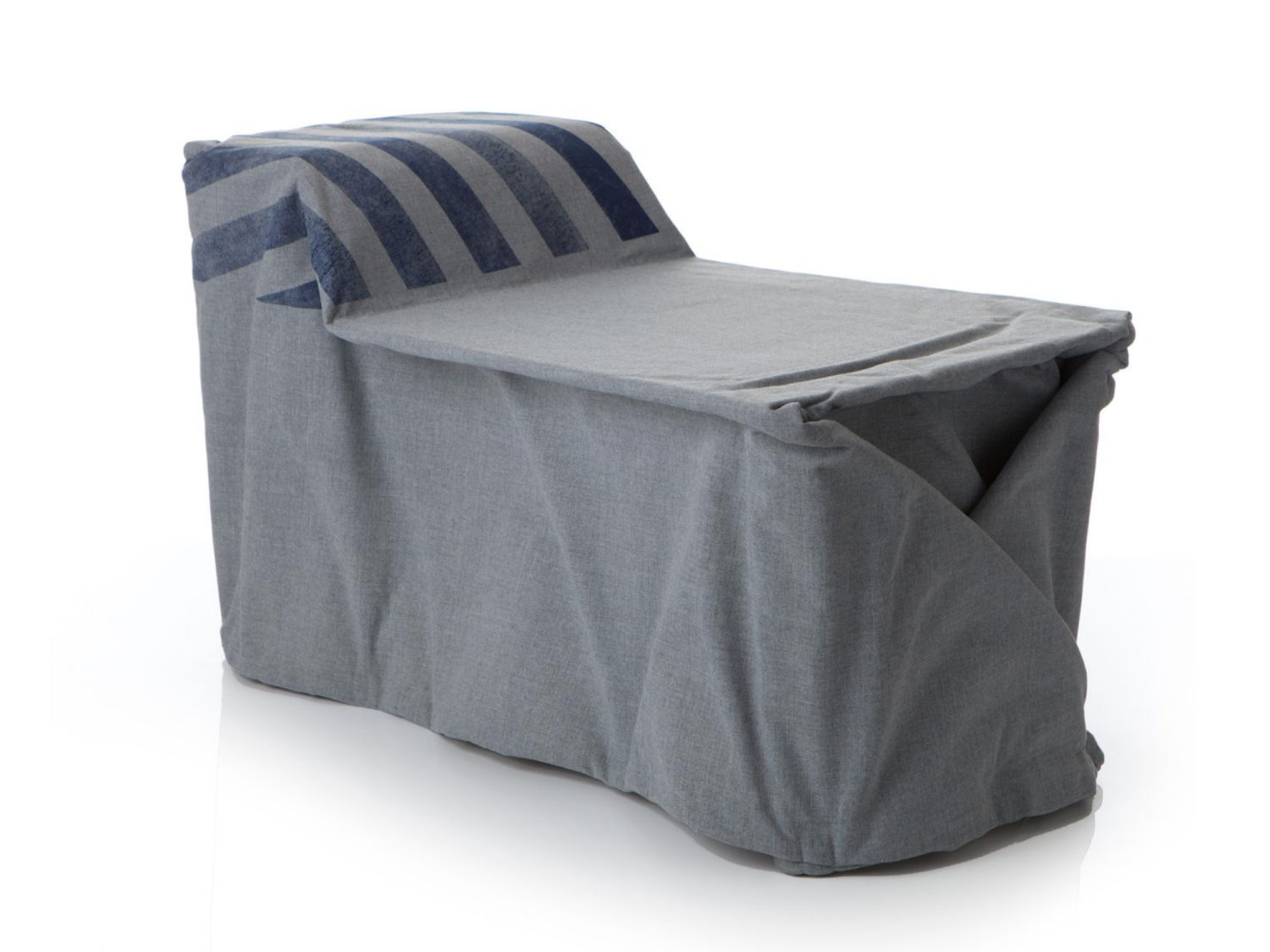 South Korean-born, London-based designer Jungin Lee developed the intriguing and poetic Frozen collection as part of her Master's studies in Product Design at the Royal College of Art. Each unique and handmade Frozen #1 piece explores a new process of furniture making. Taking inspiration from origami techniques, Lee uses folding skills that bring about an unexpected, individual form. With an academic background in product and furniture design, Lee's approach is one of pure self- expression and instinct. Her furniture and objects are absorbed with materiality and experimentation. Available at Pamono.


Television Centre Apartment, W12 || Piercy&Company, Bella Freud & Maria Speake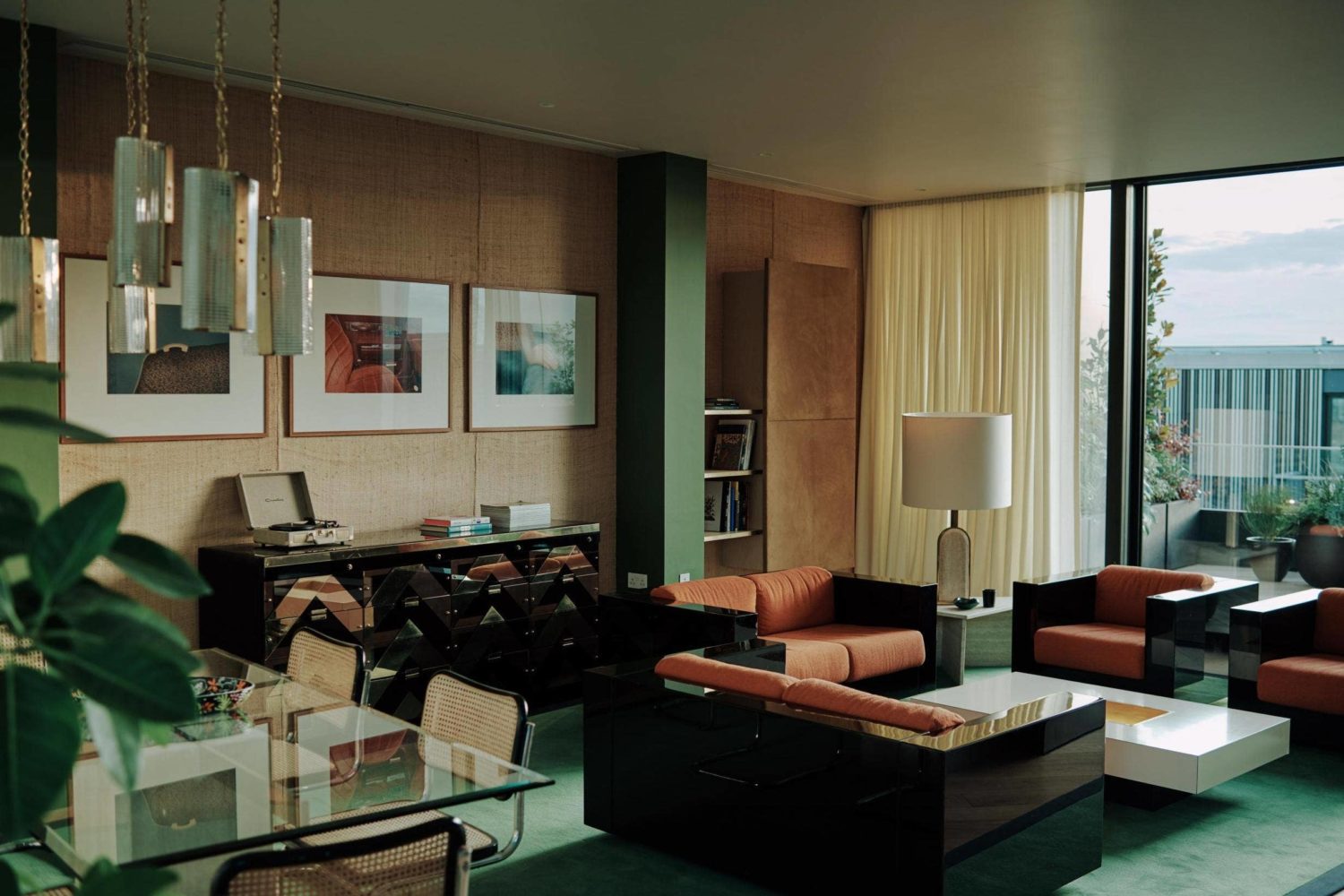 Designers Bella Freud and Maria Speake have designed one of four Piercy&Company apartments at the newly repurposed BBC Television Centre.  As part of the Architects' Series, this home has been dressed by Freud, packed with her signature playful 70s glamour.  Both clashing and engaging cleverly with the architects' palette of fluted black walnut and Calacatta marble, blue steel and natural oak, Freud's interiors boast leopards, emerald greens and deep reds. Matching the mid-century undertones, the kitchen island reads as a piece of fine furniture, while a spacious, open-concept space plan connects the living and dining areas, studded at each end by two roof terraces with striking views over the city. Available at Domus Nova.



Books
Bauhausmädels. A Tribute to Pioneering Women Artists || Patrick Rössler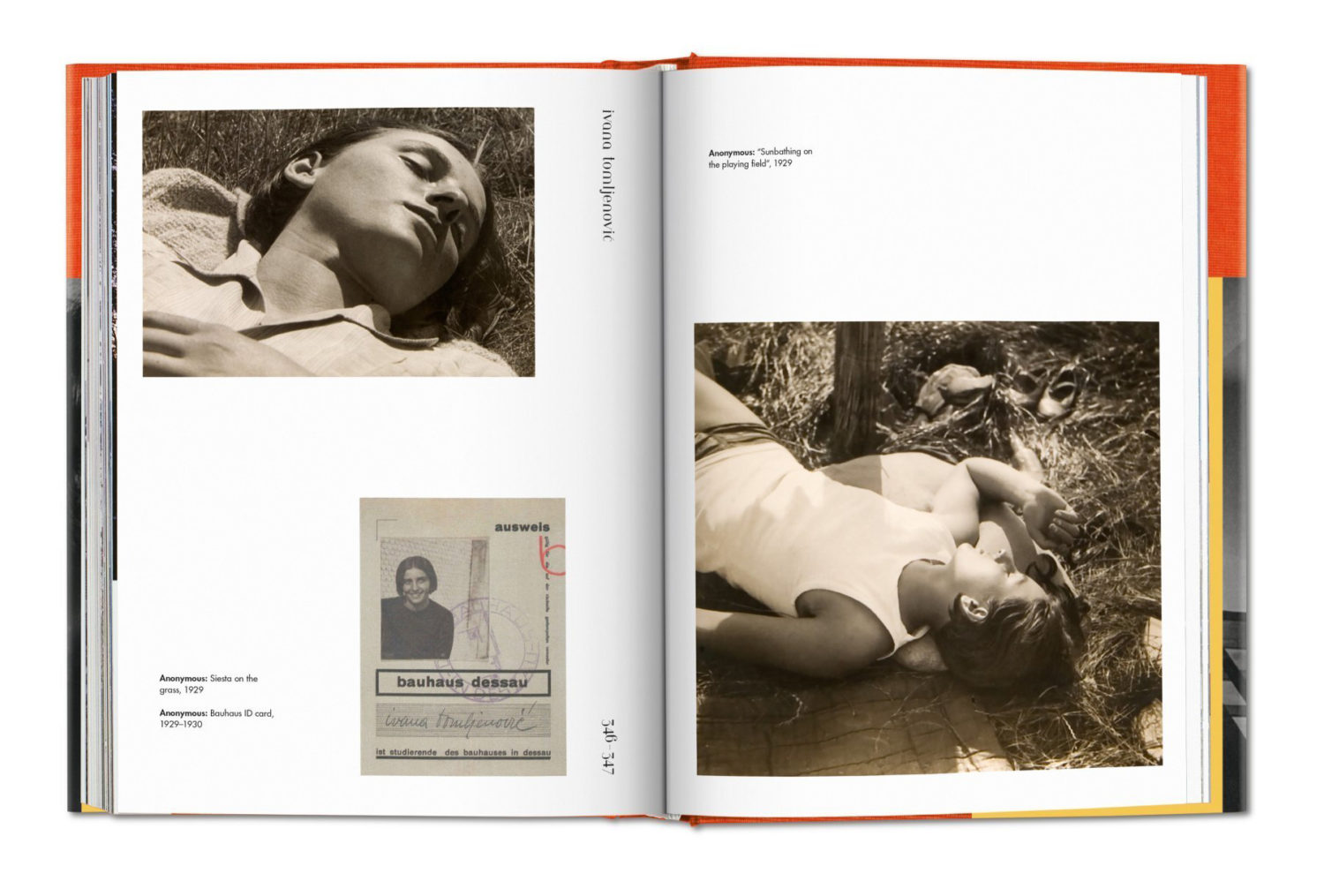 Meet trailblazers like Marianne Brandt, Gertrud Arndt, and Lucia Moholy in Bauhausmädels—or "Bauhaus girls", a term that expressed admiration for the young women who bravely eluded traditional gender roles to build a different future. With never-before-seen portraits and biographies, this is a unique celebration of the Bauhaus centennial and a long-overdue tribute to the school's women artists. Available at Taschen.


Algeria || Kathy Acker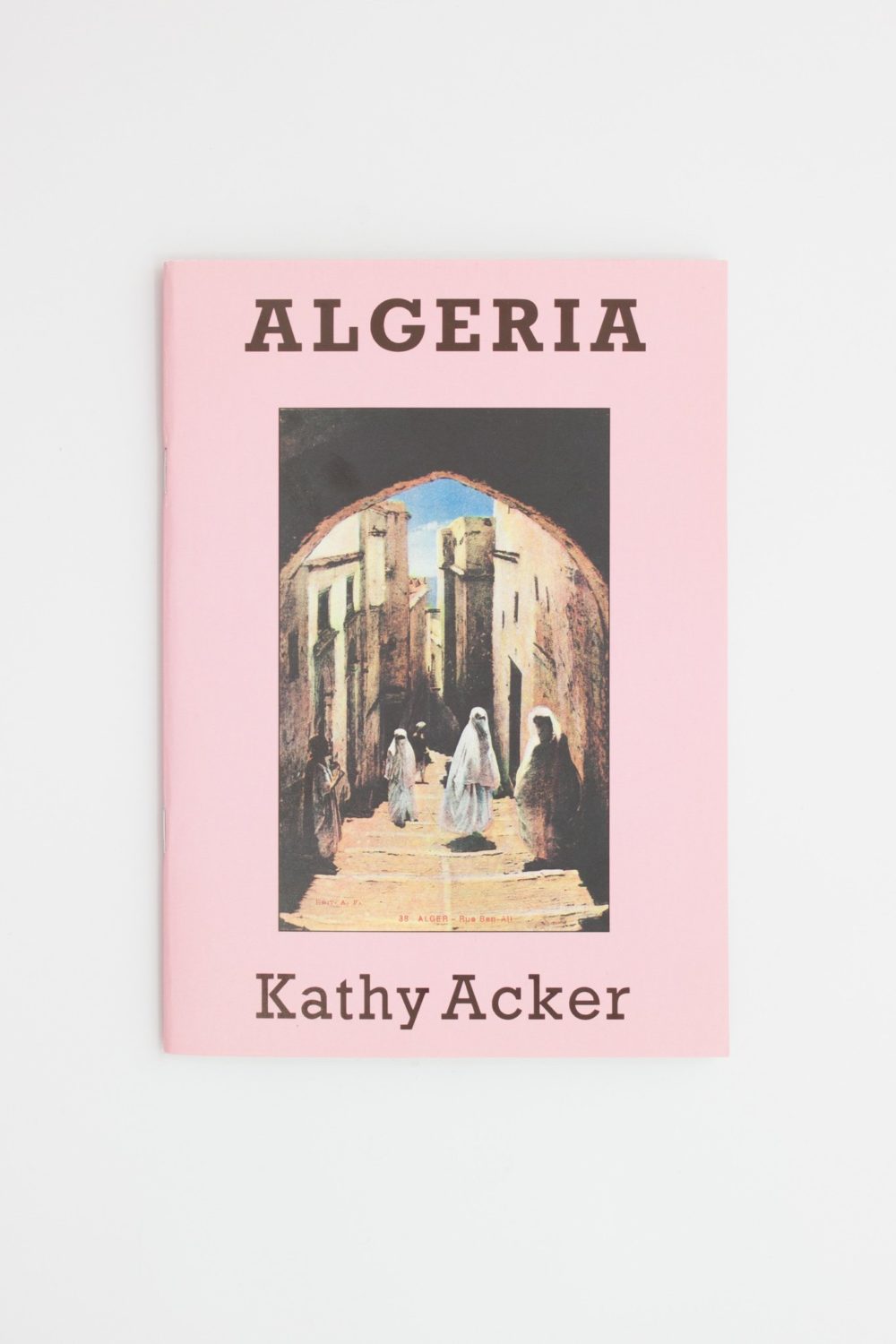 Of German-Jewish heritage, Kathy Acker was brought up by her mother and stepfather in a prosperous district of New York. At 18, she left home and worked as a stripper. Her involvement in the sex industry helped to make her a hit on the NYC art scene, and she was photographed by the newly fashionable Robert Mapplethorpe. Preferring to be known simply as 'Acker', she moved to London in the mid-eighties and stayed in Britain for five years. Acker's writing is as difficult to classify into any particular genre as she herself was. She writes fluidly, operating in the borderlands and junkyards of human experience. Available at Tenderbooks.


Selected by Keshav Anand | Feature image: Off Color Birthday, 1996 by Robert Colescott (via Christie's)