Interview: Artist Bharti Kher On Her New Exhibition At Hauser & Wirth Somerset
Born in London, Bharti Kher's art gives form to quotidian life and its daily rituals in a way that reassesses and transforms their meaning to yield an air of magical realism. Now living in New Delhi, India, her use of found objects is informed by her own position as an artist located between geographic and social milieus. Kher's way of working is exploratory, surveying, looking, collecting, and transforming, as she repositions the viewer's relationship with the object and initiates a dialogue between metaphysical and material pursuits.
Opening at Hauser & Wirth Somerset on 28 September 2019, and running until 5 January 2020, an exhibition of new work by Kher, entitled 'A Wonderful Anarchy', takes over the gallery's diverse spaces. In the process of transforming found objects, and continually experimenting with materials, Kher layers references, from mythological and scientific, secular and ritualistic, to physical and psychological. At the centre of all works is the abstraction of shape and confluence of time in a provocative meeting of materials. To learn more about Kher, her residency with Hauser & Wirth, and the upcoming show, Something Curated spoke with the artist.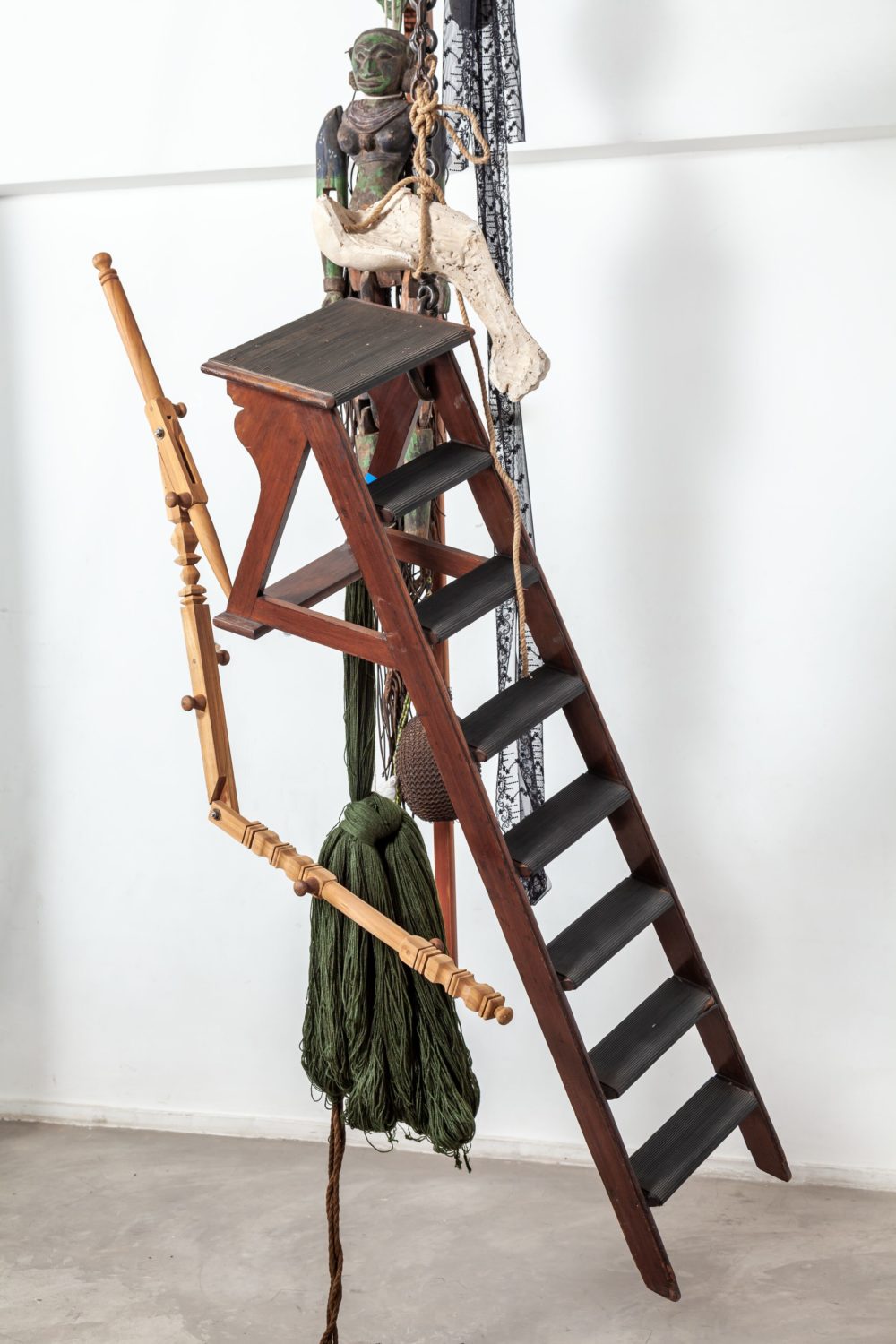 Something Curated: Can you tell us about your experience working with Hauser & Wirth Somerset?
Bharti Kher: My residency with Hauser & Wirth Somerset was a hugely productive and enriching experience. I got to be away from the pace and charge of my studio in Delhi, where I'm directing and channelling projects all the time. The idyll offered by the countryside is much needed for the mind and spirit. I had everything I needed to create. We shipped in some unfinished material and I had a fully tooled workshop, heating (much appreciated for Indian sensibilities) and a studio upstairs with a painters light and gentle views.
When you have quiet around you, it allows you to pare down to the most fundamental of things in your practice. I went back to drawing as a starting point – abstraction allows me a link to bring back the memory of the studio and sounds a bell that connects me with the new place of work. I drew for the first weeks: portraits of my daughter, things I saw around me. I cooked, worked and slept on repeat for weeks – most things I don't get to do in my Delhi avatar.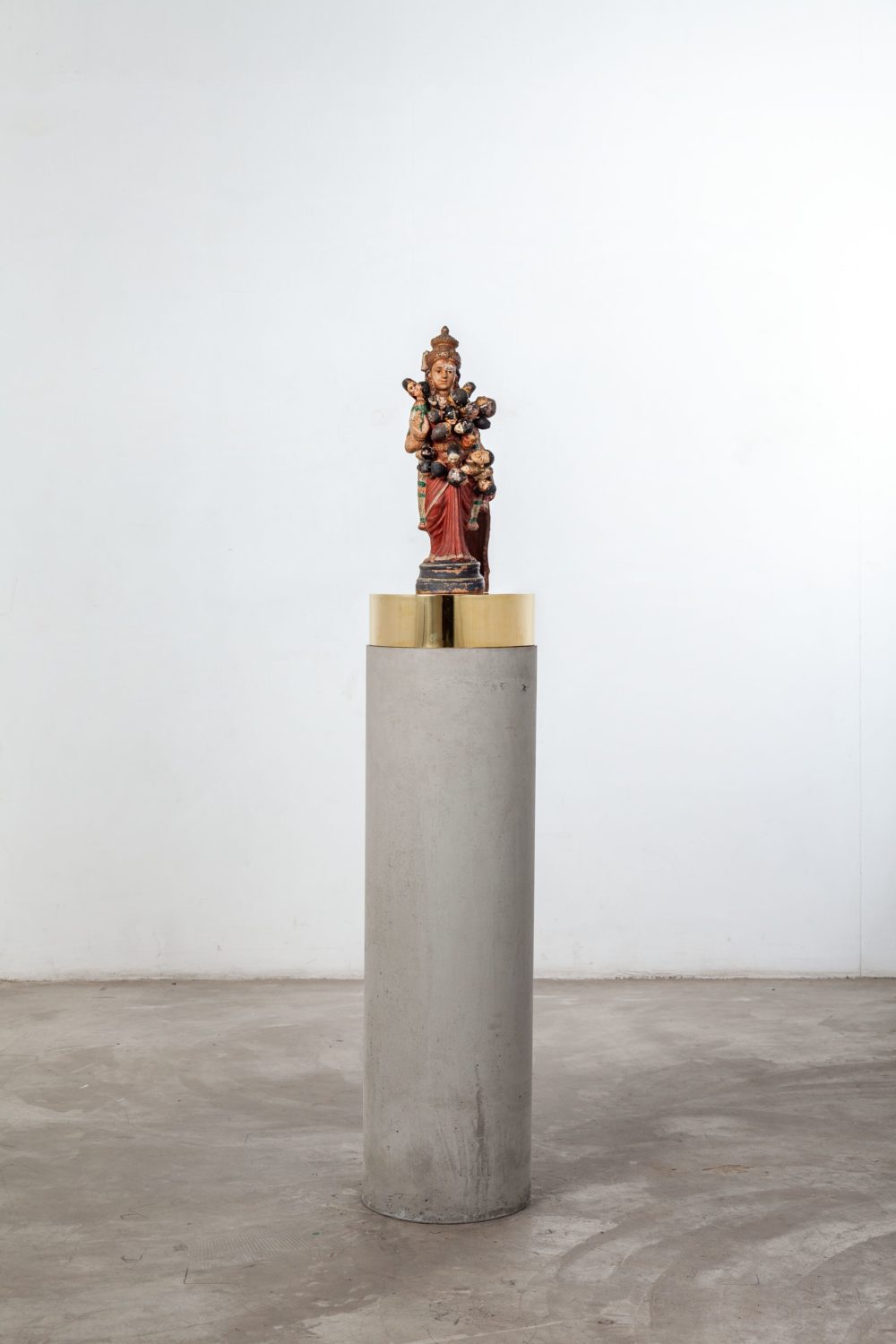 SC: Could you introduce us to the new body of work you will be exhibiting at the gallery come September?
BK: 'A Wonderful Anarchy' could be seen as a series of new works and criss-crossing arcs that move through the spaces of the old galleries. Shape is fundamental in this exhibition. The circle is interrupted, halved, repeated and stretched. Balance, sacred geometry and negation are some ideas that I've been thinking about a lot and I push for ways that I can look inside things and deliberately interrupt narratives. The room of the Intermediaries is just that. Purity and clear cohesion is not interesting without the chaos that precedes it.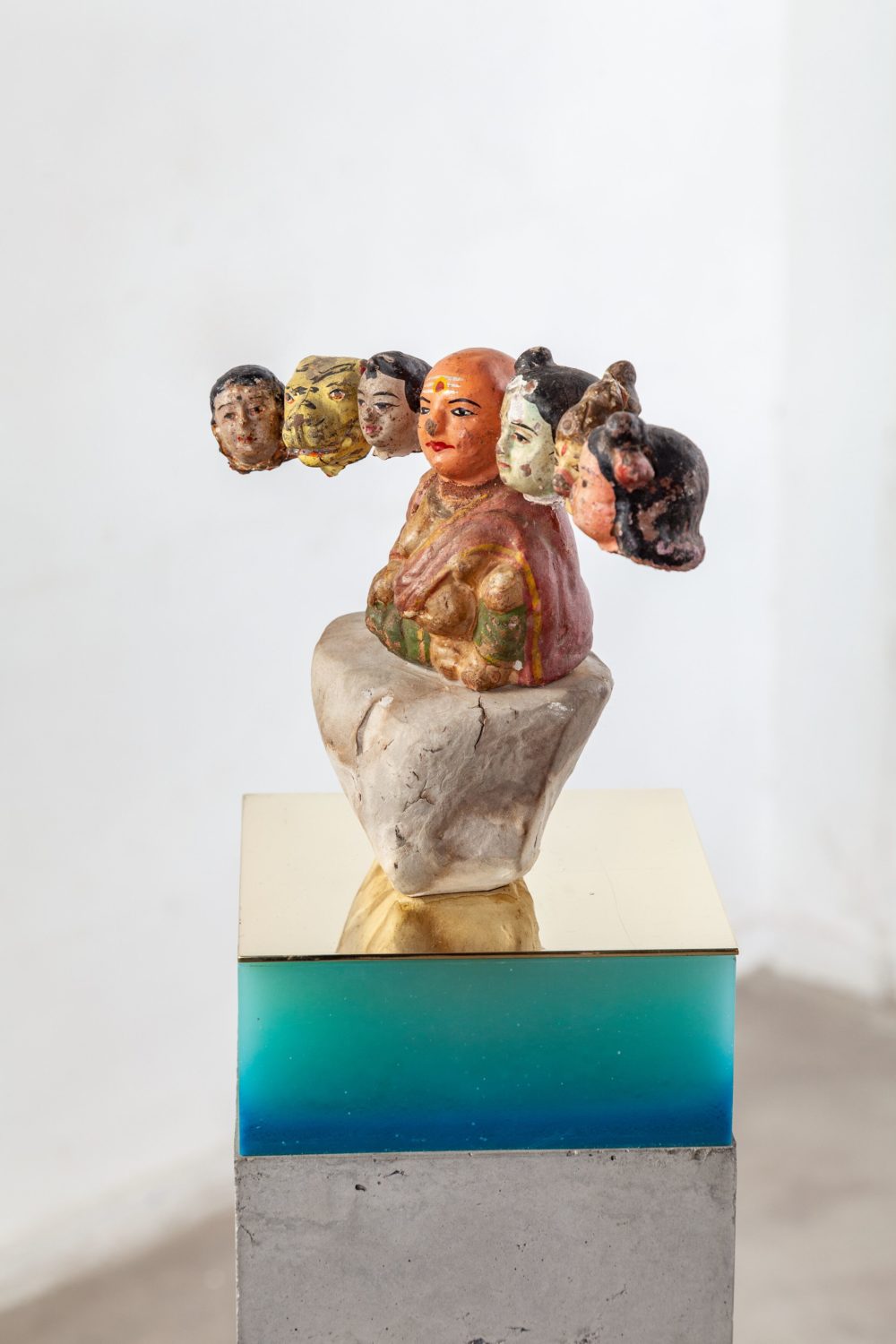 SC: What interests you in the readymade?
BK: It's that same idea of arc-building in space and time. I'm interested in the object that has an inherent history of its own and memory. For me that's fertile ground to build upon. I can then take that history and break it and turn it on its head or fashion a new one from it all together. It's not about rejection, it's not only repair or refurbishment, it's something else – that 'third thing' I'm always looking for in my work if I can activate that something.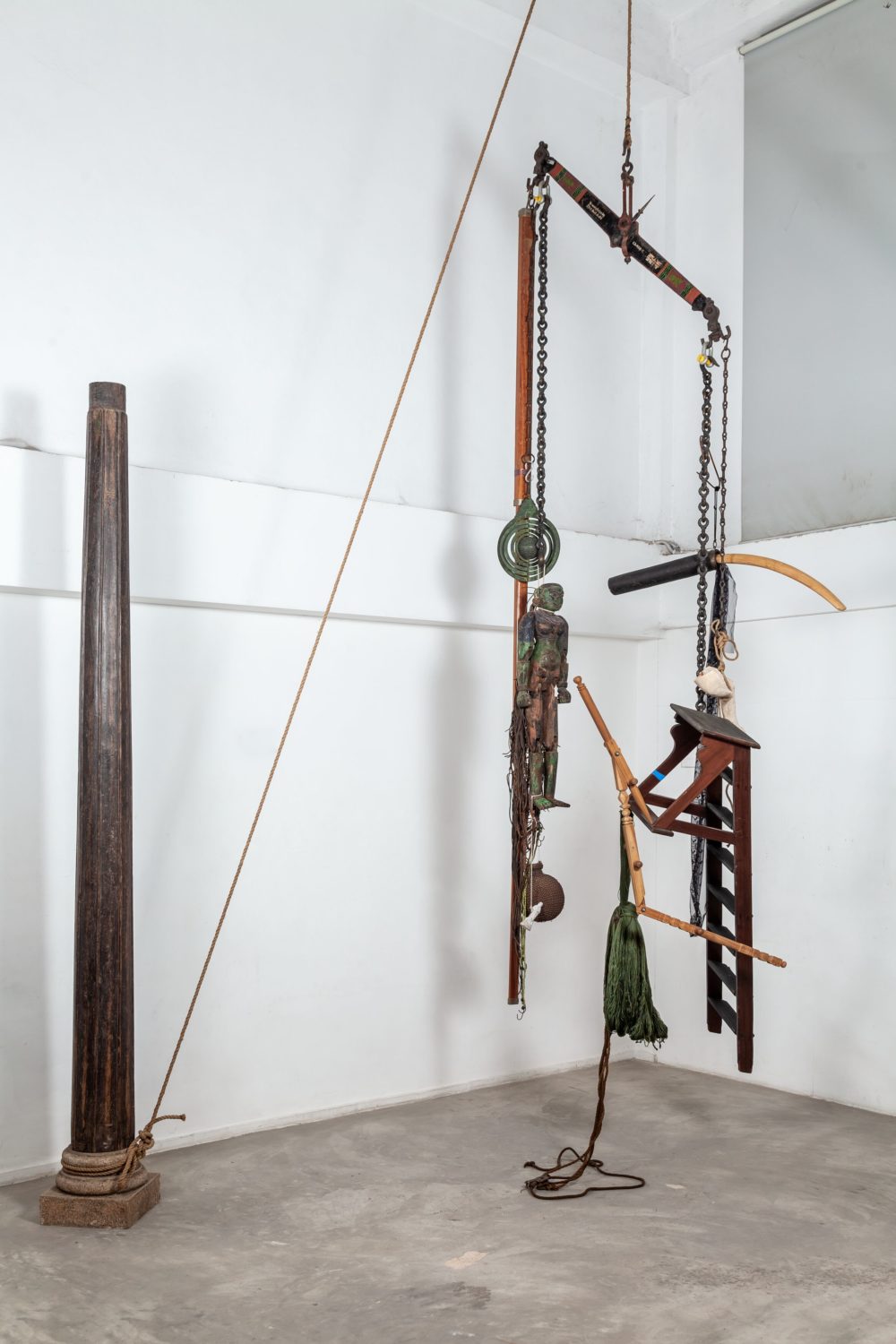 SC: You have previously likened yourself to an ethnographer – do you still feel this function is seminal to your role as an artist?
BK: I think I'm more interested in anthropology than the systematic study of people and culture through ethnography per se. And yet my work is not an attempt of either. We are all testimonies to the times we live in, and as we know your testimony and mine may well be different. It's impossible to understand anything through imagery alone and perhaps I'm more a bearer of signs than a collector of information.


Bharti Kher: A Wonderful Anarchy at Hauser & Wirth Somerset. 28 Sep 2019 – 5 Jan 2020.


Interview by Keshav Anand | Feature image: Bharti Kher, Talisman for September, 2019. © Bharti Kher. Courtesy of the artist and Hauser & Wirth.