The Aesthete's Wish List: 10 Of The Best Things You Can Buy This August
Covering August's new drops, restocks, and promising auctions, Something Curated has compiled a list of ten of the most coveted items available for purchase this month, spanning art, fashion, home and more.



Art
Tangerine, 2016 || Louis Fratino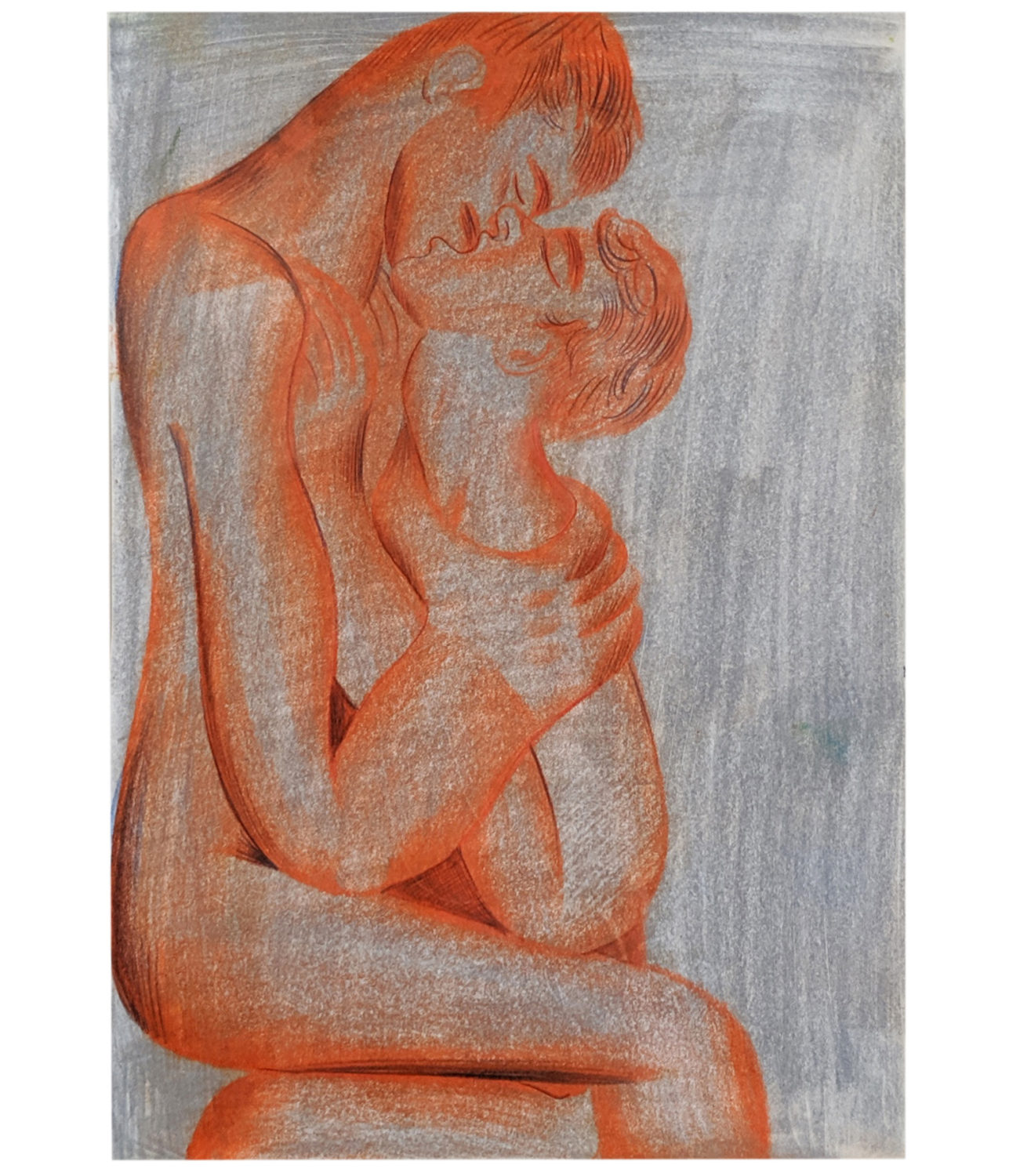 Drawing inspiration from personal experience and, more recently, photographic source material, Louis Fratino makes paintings and drawings of the male body. His work includes portraits, nudes, and intimate scenes of male couples engaged in activities ranging from the mundane to the graphically sexual.  So named for its distinctive orange hue, Tangerine is a linear sketch of two males, intertwined in a moment of tender embrace. Their elongated bodies and slightly distorted limbs lend a contemporary flair to this piece of representational art. Available at Paddle8.


Orange Linen A-Z Personal Panel || Andrea Zittel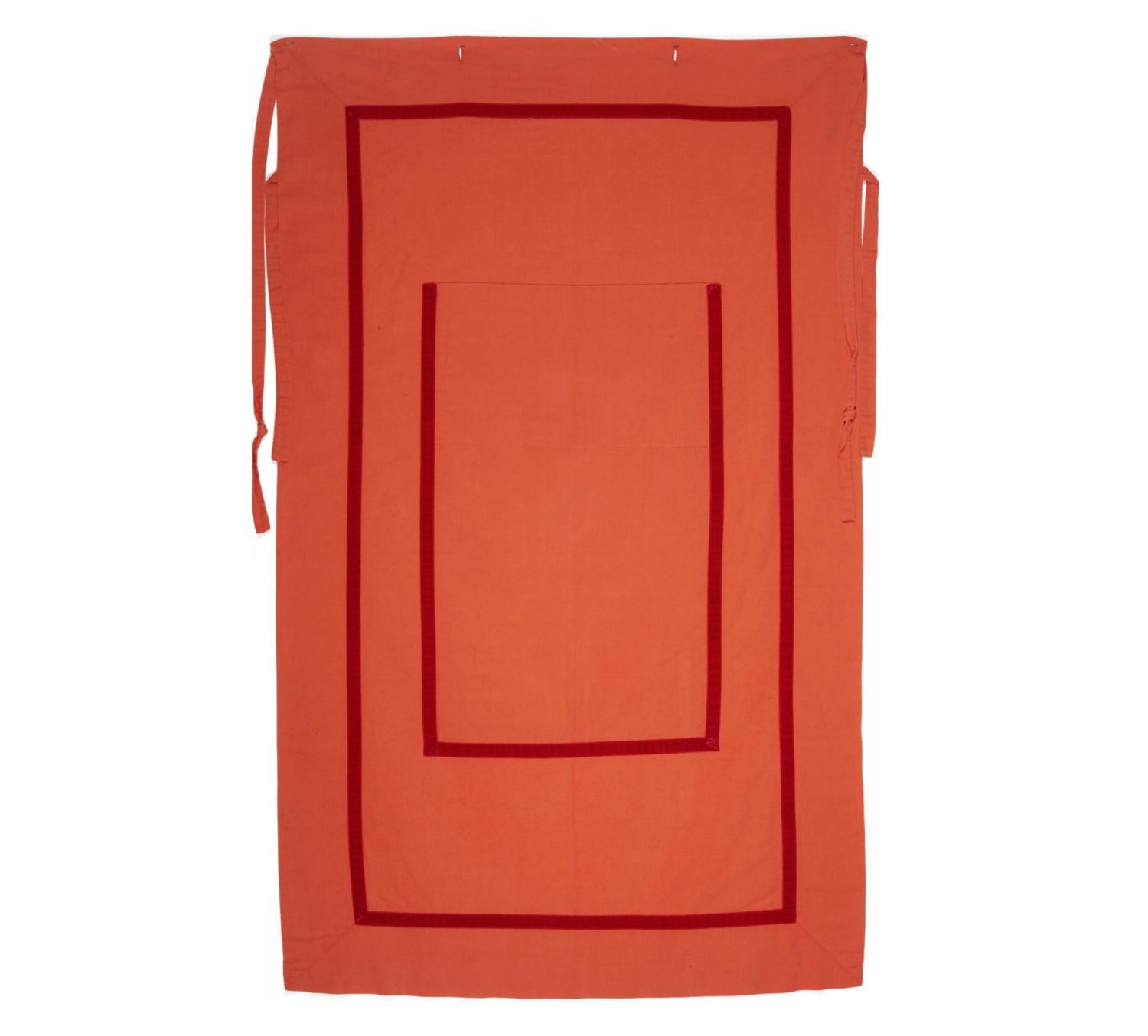 Since the 1990s, Andrea Zittel has drawn from the worlds of architecture, design, advertising, and art to engage with the most basic human activities and needs. In conversation with the MoMA's Glenn Lowry, Zittel explains: "The different prototypes that I make almost always come out of a need that I'm addressing in my own day-to-day life … One of the first rules was that I would only make garments from rectangles. And so on the A-Z Personal Panel the front goes on like an apron and then the back is called an under-panel and that ties like a skirt. But it's open in the front, so that you can take everything out and open them up and they're perfect rectangles." Available at Sotheby's.



Accessories
Leather Blanket Bag || Jil Sander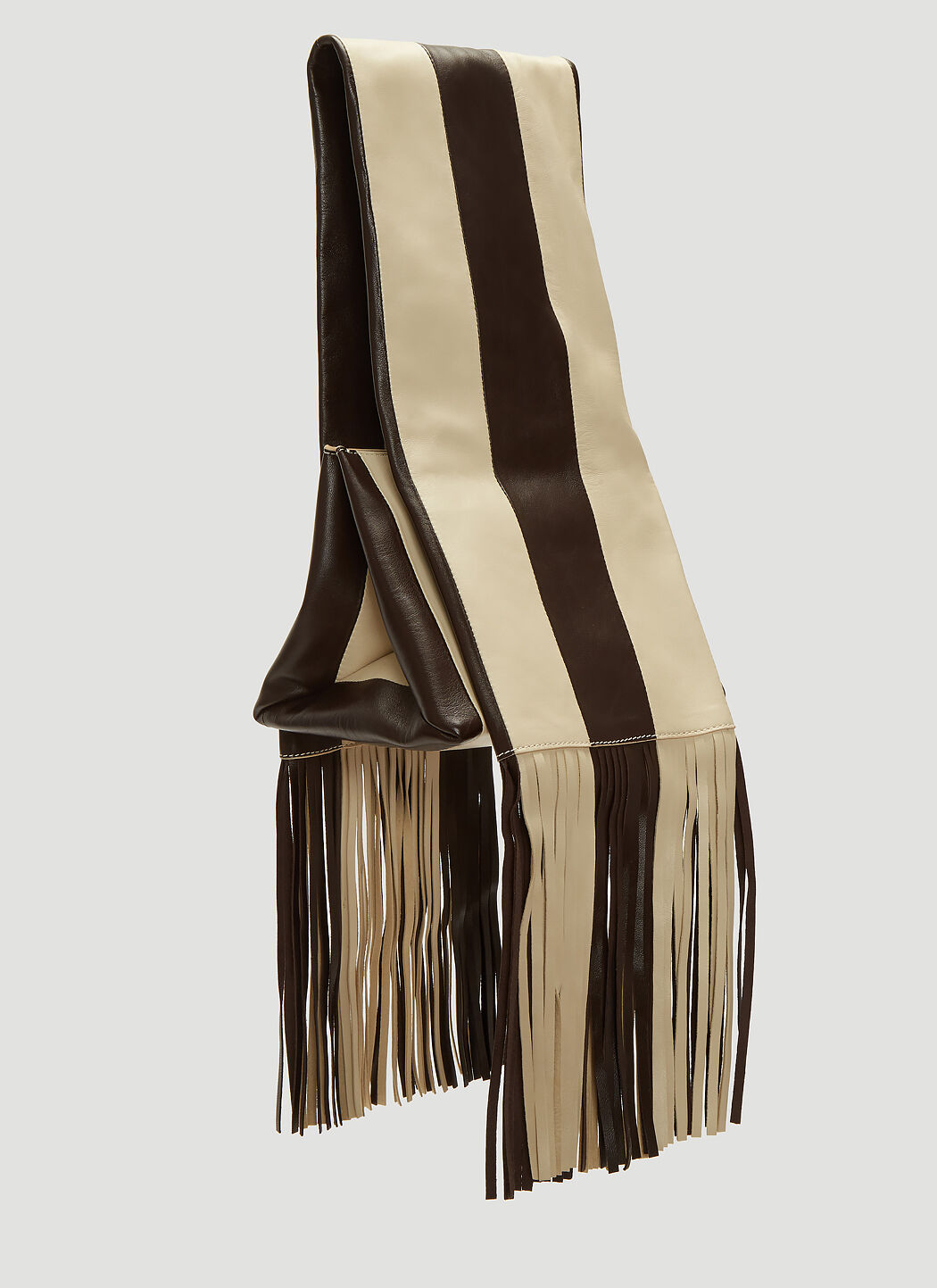 Celebrated for its luxury minimalist aesthetic, Jil Sander plays with simplicity and experiments with textures creating refined and modern pieces. The Leather Blanket Bag is crafted from leather in a natural grain finish, featuring a blanket shoulder strap, fringed trim, magnetic closure, one main compartment and internal card slots. Available at LN-CC.


Union Boots || Maison Margiela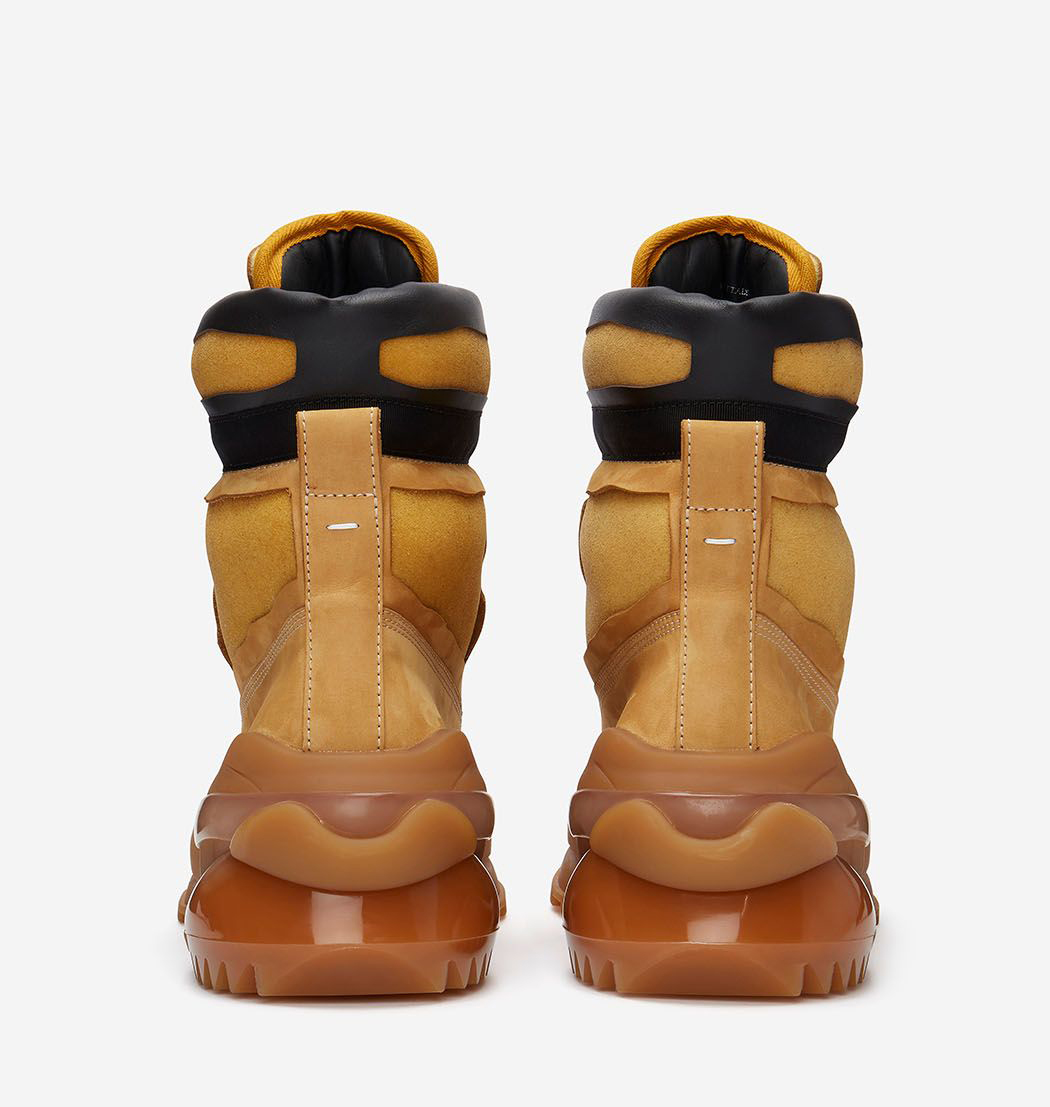 This season, Maison Margiela reworks classic utility styles in contemporary shapes using premium pre-tanned materials. Rugged yet refined, the label's Union Boots have been made in Italy from smooth leather and finished with padded collars for a luxurious finish. They're set on chunky rubber soles for steady footing. Available at oki-ni.



Fashion
18th Century Brocaded Silk Caraco, Louis XVI Period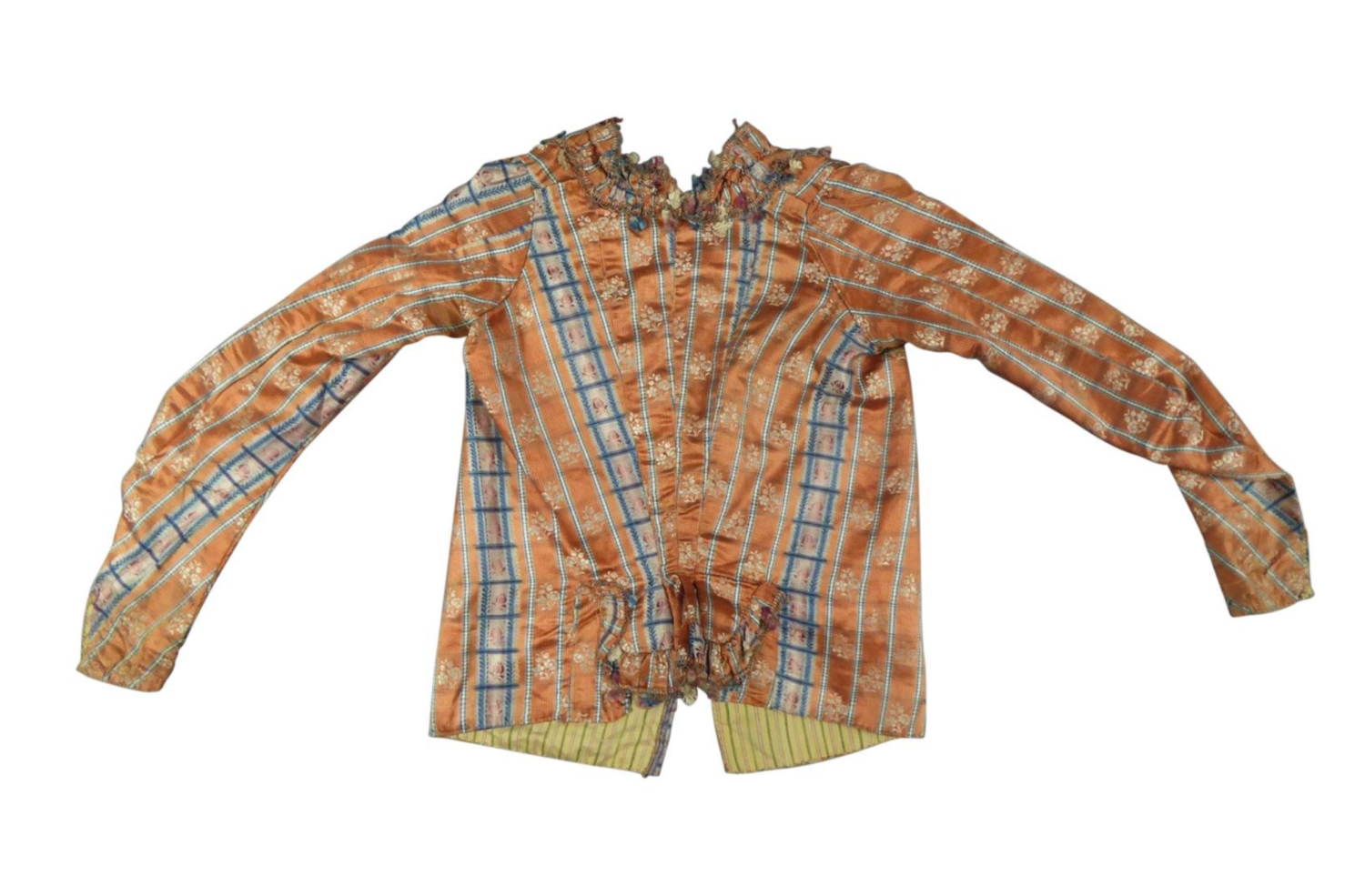 This French caraco in brocaded silk satin dates back to the Louis XVI period. The piece is made from an elaborate background weave in orange satin, finely striped in shaded blue and embroidered with silver bouquets and Neoclassical friezes. The garment features stove pipe sleeves with small wrist openings. Taffeta in straw yellow silk finely striped with cream, pink, yellow and black line the interior of the piece. All the seams are original and the item has been preserved excellently. Available at 1stdibs.


Double Layer Jeans || Y/Project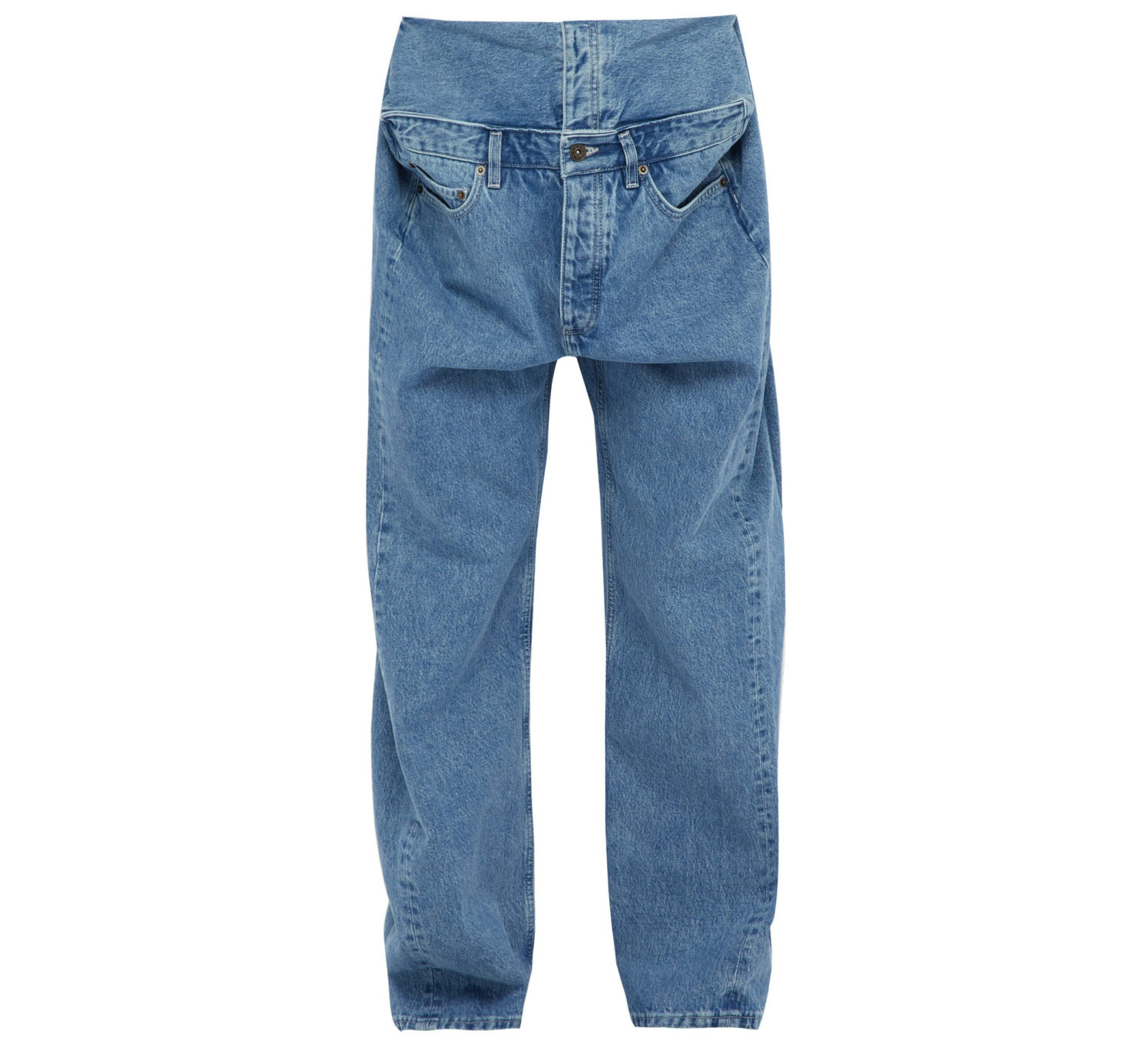 Royal Academy of Antwerp graduate Glenn Martens helms Parisian-based label Y/Project, offering a post-modern amalgamation of references that include gothic grandeur and minimalist streetwear since 2013. The conceptual and playful spirit of the cult brand is encapsulated in these Double Layer blue jeans. Crafted in a heavyweight denim, they feature a double-layer front, drop crotch, five pockets and relaxed-fit legs. Available at MATCHESFASHION.



Home
Mid-Century German Metal Shelf, 1950s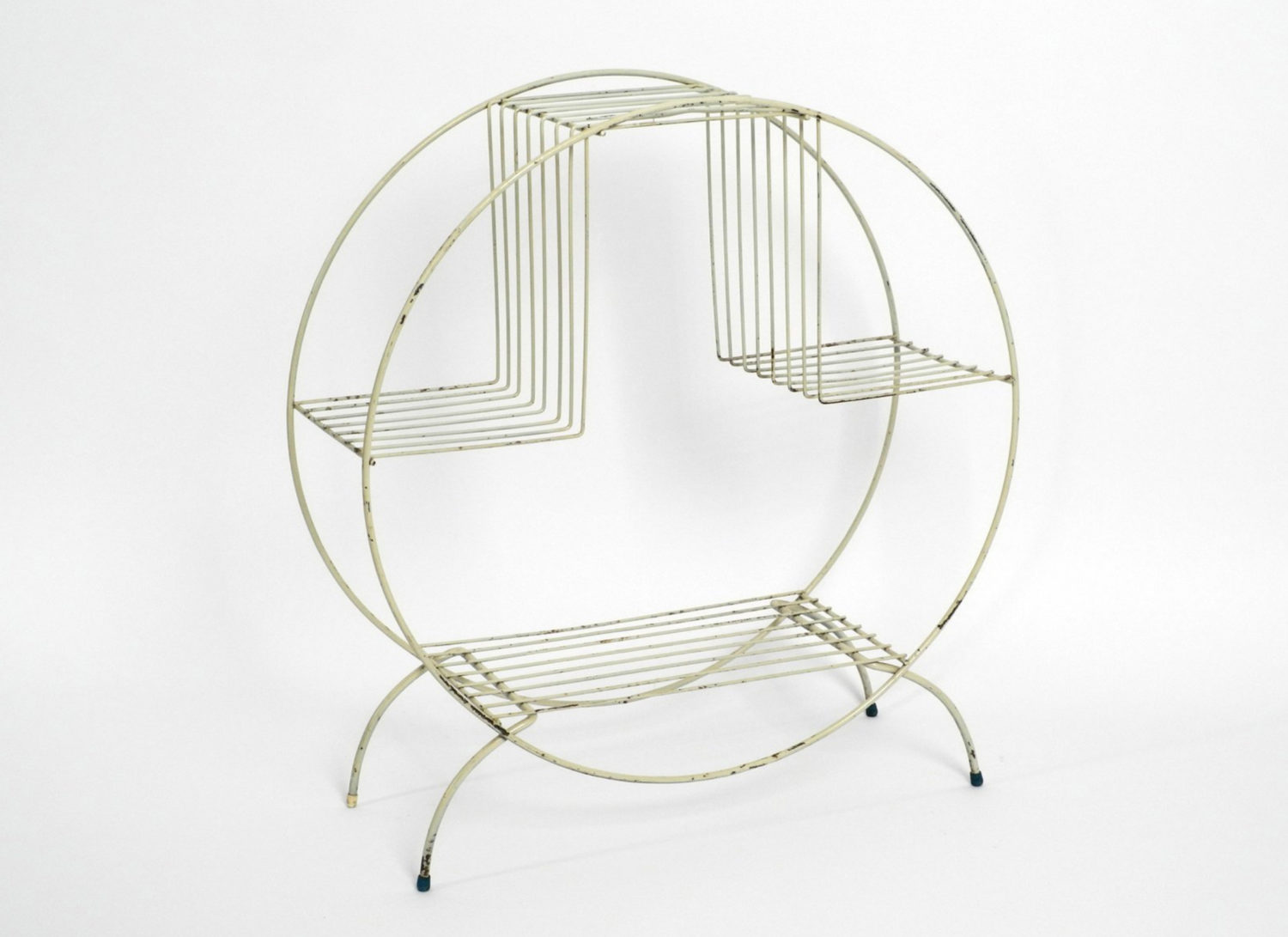 This unusual 1950s shelf comes from Germany, though it was most likely from an Italian production. A playful example of mid-century design, this decorative and functional piece is made entirely of metal, still coated in its original white paint. Available at Pamono.


St. Stephen's Yard || NG Architecture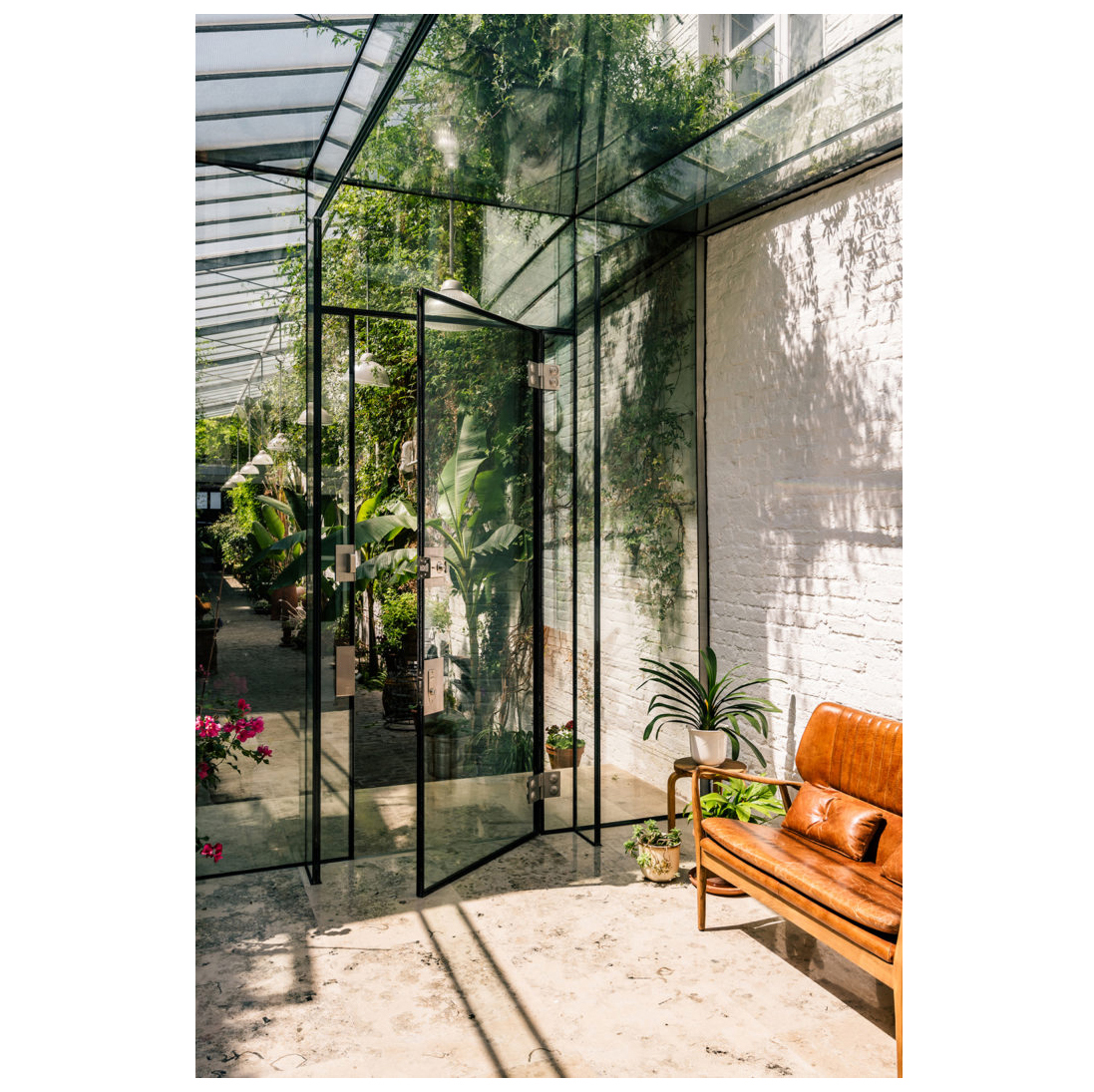 Occupying its own private mews off Chepstow Road, a short walk from Notting Hill and Westbourne Grove, is this enchanting five-bedroom house. The scale, light and ethereality within are modestly masked from the outside by double garage doors that nod to the mews' former incarnations as stables and later, a series of design studios. Past the driveway, the cobbled-courtyard garden extends to over thirty metres, with high, painted-brick walls on one side and a series of bedrooms on the other. Available at The Modern House.



Books
Gold || Sebastião Salgado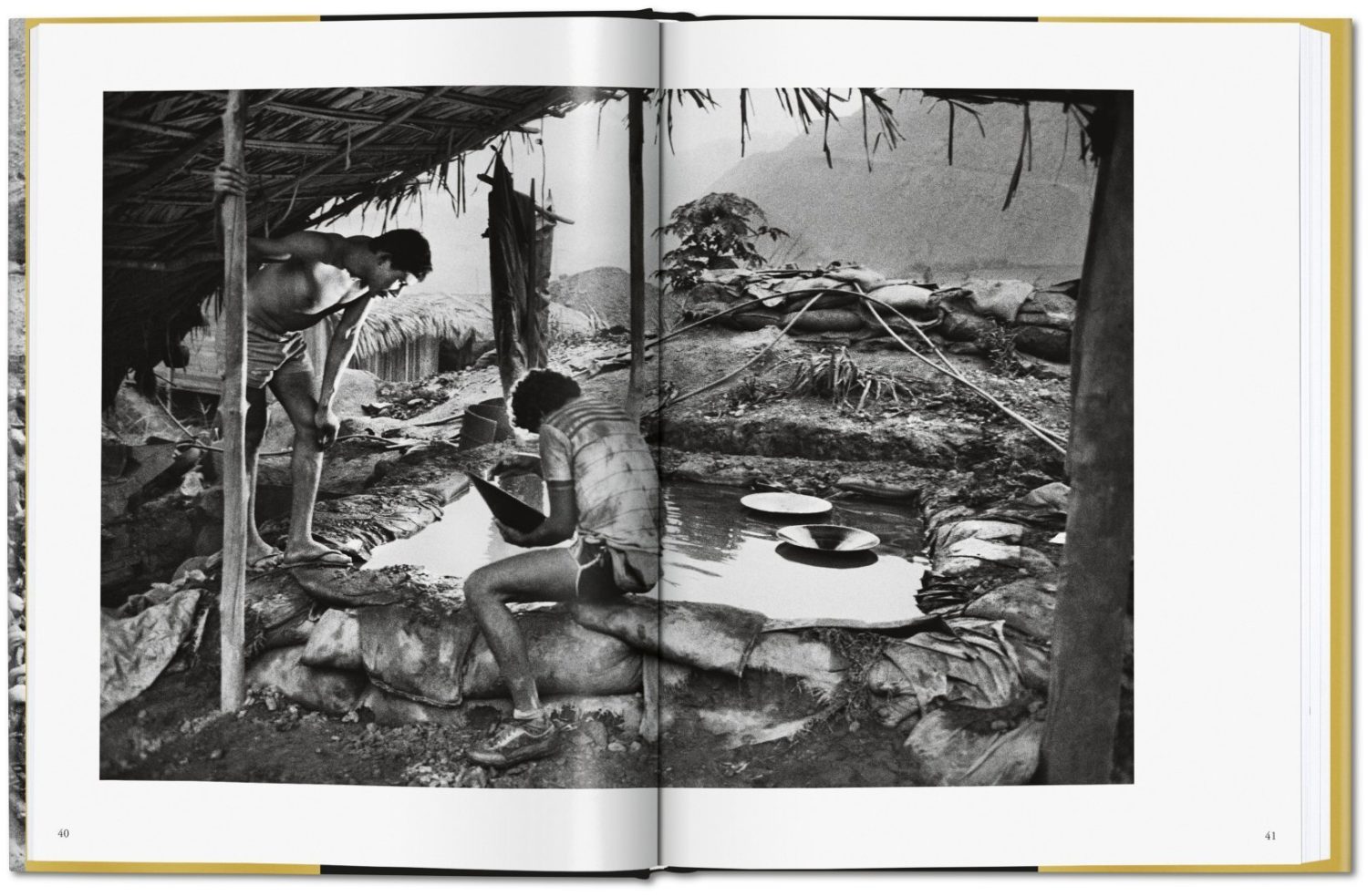 For a decade, Serra Pelada evoked the long-promised El Dorado as the world's largest open-air gold mine, employing some 50,000 diggers in appalling conditions. Today, Brazil's gold rush is merely the stuff of legend, kept alive by a few happy memories, pained regrets—and Sebastião Salgado's photographs. A major document of modern history, discover the full portfolio in museum-quality reproductions. Available at Taschen.


100 Club Stories || Ditto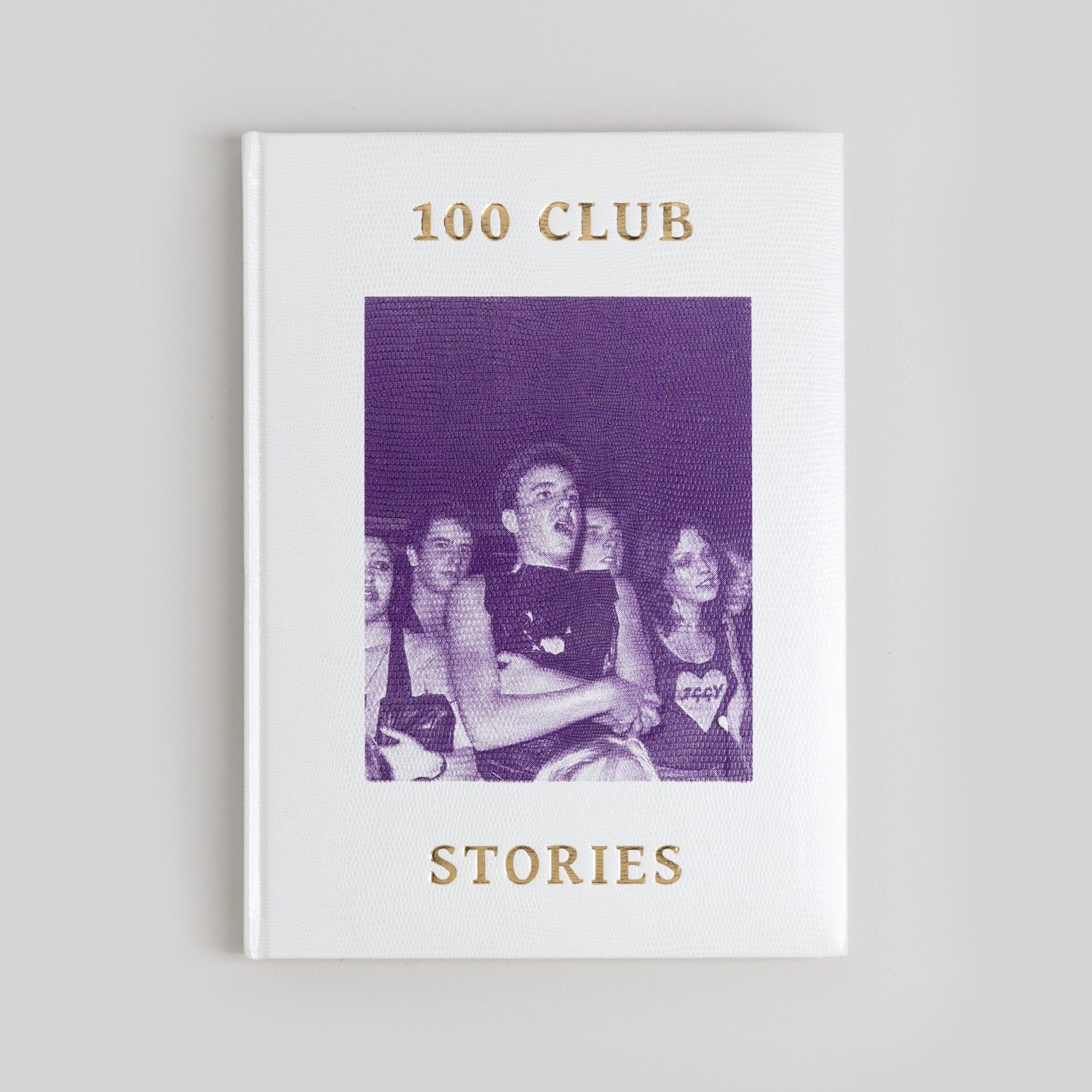 In celebration of the legendary 100 Club, a venue with as much character as the bands booked to play there, Ditto are publishing a book of anecdotal stories from its 75-year history. From the musicians who have played there through to the bar staff and the customers they served, each unique story adds to the legend and myth. The 100 Club, launched in 1942 as the Feldman Swing Club, was frequented by GIs during the war, and by the stars of British and global jazz in the 1950s, including BB King and Muddy Waters. Available at Ditto.



Selected by Keshav Anand | Feature image: Gold, Sebastião Salgado (via Taschen)