The German Artist Who Threw A Party Where Everyone Saw Eye To Eye
Born in the 1990s, the Relational Aesthetics movement saw a group of artists endeavouring to facilitate interaction and communication between artist and viewer through participatory installations and events. Relational artists rejected making conventional art objects, instead opting to engage audiences by creating situations that call for interpersonal interaction.
In 1997, Berlin-based artist Hans Hemmert, most famous for his work with balloons, hosted a party where guests wore shoe-extenders to make them all the same height of two metres. Bringing all the partygoers to a common eye level, the shoes, all made from blue foam, highlighted the person's real height in the visual uniformity of the sole instead of at the head, like a walking bar graph. Entitled, Level, the project was produced for the Personal Absurdities show at Galerie Gebauer in Berlin.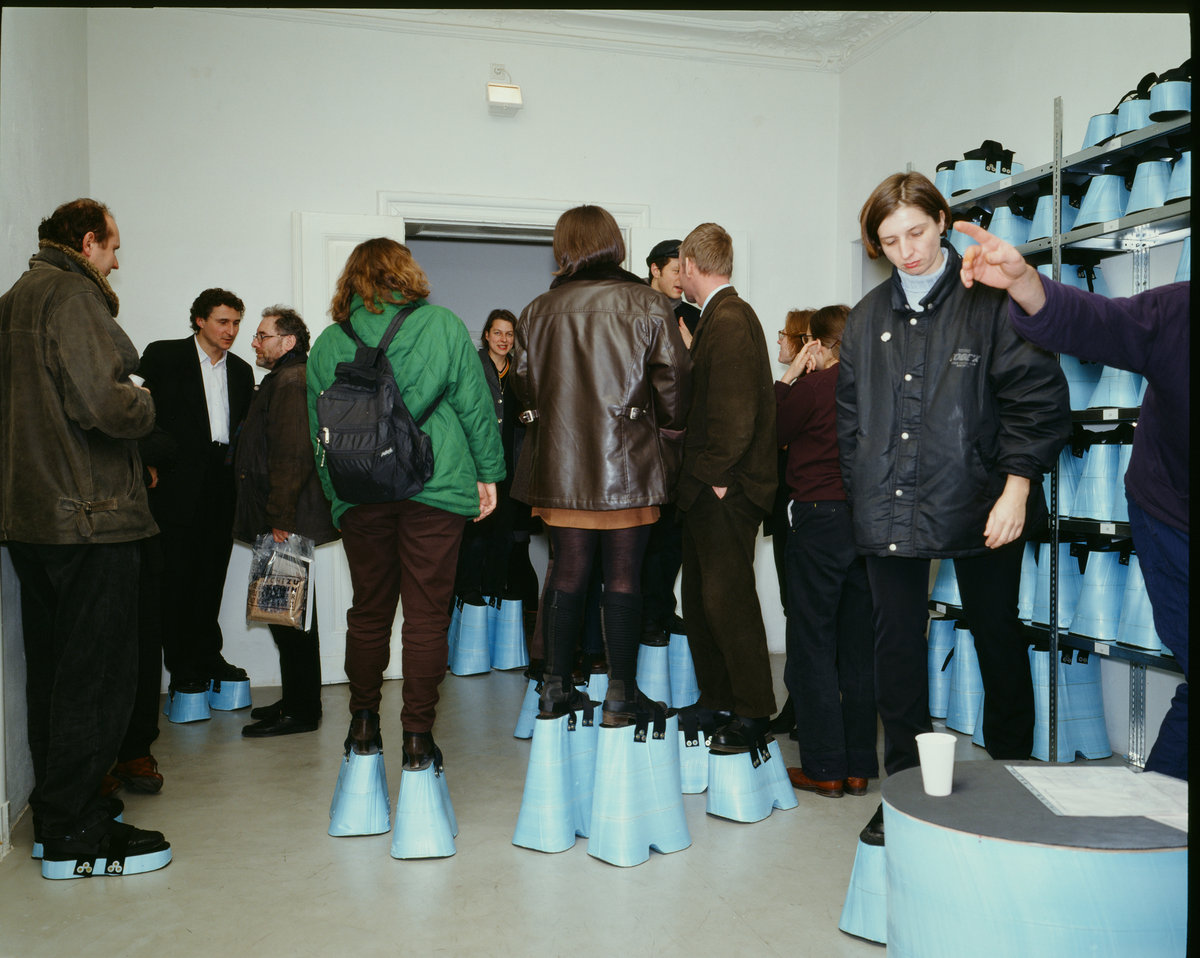 Hemmert was raised in the Bavarian countryside, and as a child, he was captivated by the idea of working with his hands, though it was not until he begun his studies in Philosophy in 1981 that he realised that his calling was in art. He joined the Akademie der Künste to study sculpture before relocating to London to enrol at the then Saint Martin's School of Art. Hemmert was influenced profoundly by English sculpture throughout his studies in his hometown as well as in London. He studied under Anthony Caro, whose steel sculptures grew popular during the 60's.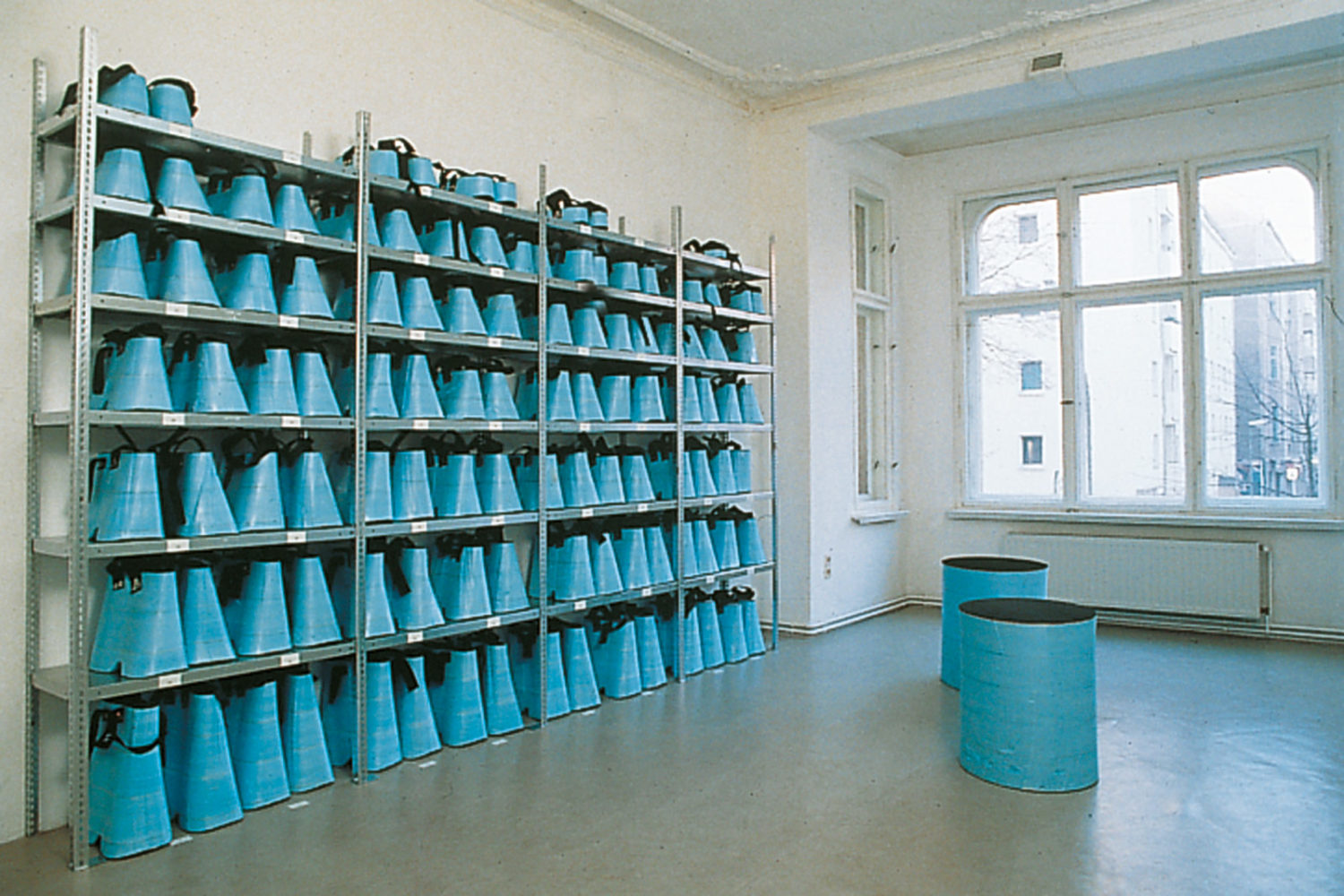 Initially, Hemmert worked exclusively with steel but soon became interested in working with air, drawn to its lightweight and inexpensive nature. His first projects with air took the form of artworks made with inflatable objects such as rubber pool items and children's toys. Soon after, Hemmert decided to create these objects himself instead of relying on ready-made items. Today, the artist creates his own latex balloons having researched unique development techniques in his Berlin studio.
As well as practicing independently, Hemmert is also part of German art collective Inges Idee, formed in 1992 and composed of Hemmert, Axel Lieber, Thomas Schmidt, and George Zey; the group work collaboratively on art projects in public spaces.



Feature image: Hans Hemmert, Level (1997). Installation view at Galerie Gebauer Berlin. © Hans Hemmert and VG Bild Kunst