Sotheby's Hosts The Ultimate Maison Martin Margiela Archive Sale
Martin Margiela first confounded the fashion world in 1989 with a collection that challenged what luxury could be. Applying techniques associated with grunge culture, such as deconstruction, recycling and raw finishes, in a cerebral and refined way, his ideas incited shock and curiosity. In a rejection of mass media culture, Margiela became an anonymous design hand and has hardly ever been photographed or interviewed. Working under the collective Maison Martin Margiela for over two decades, Margiela left the label in 2009, however a creative team continue to produce playful and challenging collections today.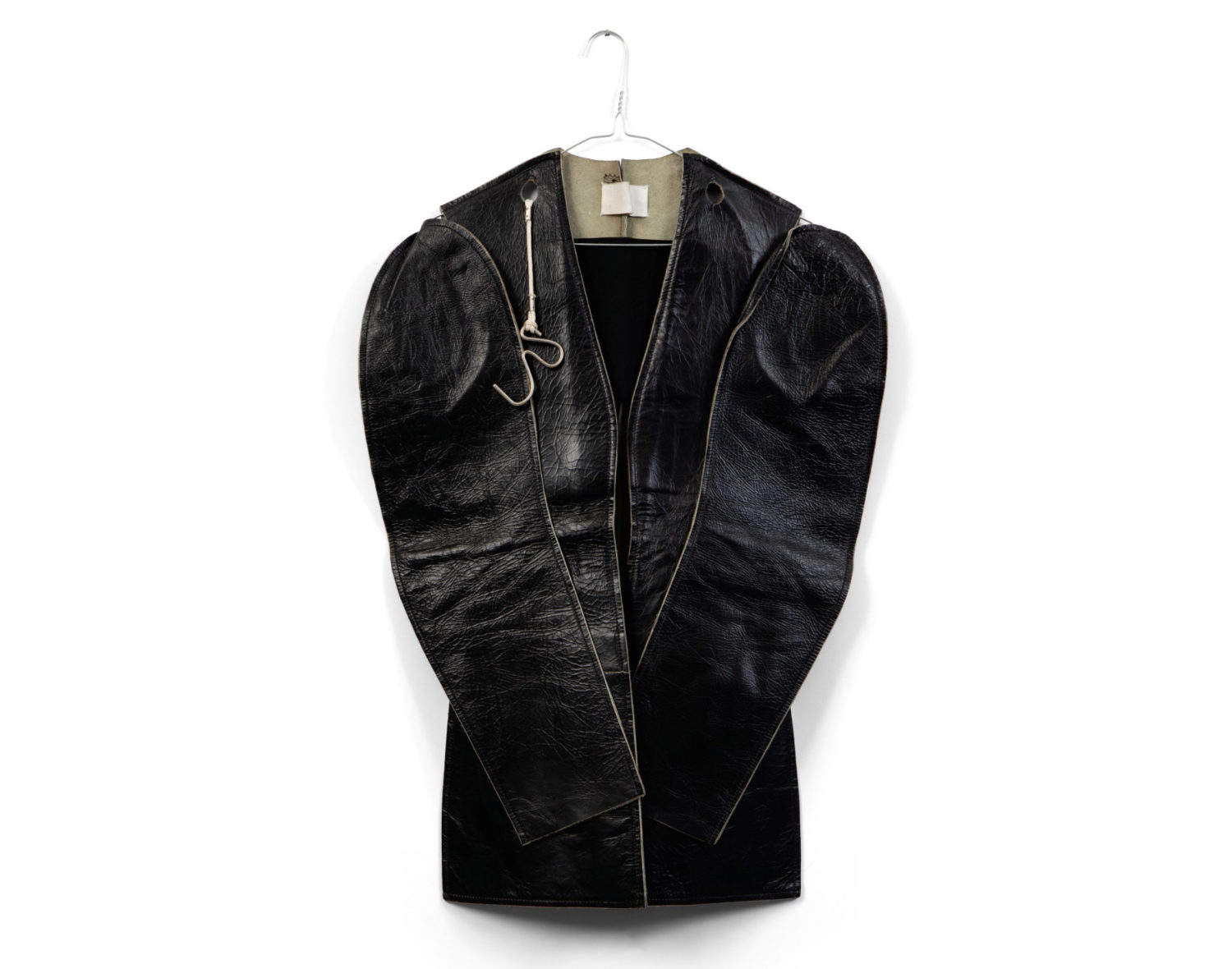 This week, Sotheby's unveils a collection dedicated to fashion's most discreet designer. Considered one of the most atypical couturiers of his generation, Margiela is one of the very few designers to have achieved radical renewal in the world of contemporary fashion. Nearly 220 pieces brought together over 20 years by a private collector will, in a single high-profile sale, revisit the most iconic creations of his career from his emergence in 1989 through to 2006.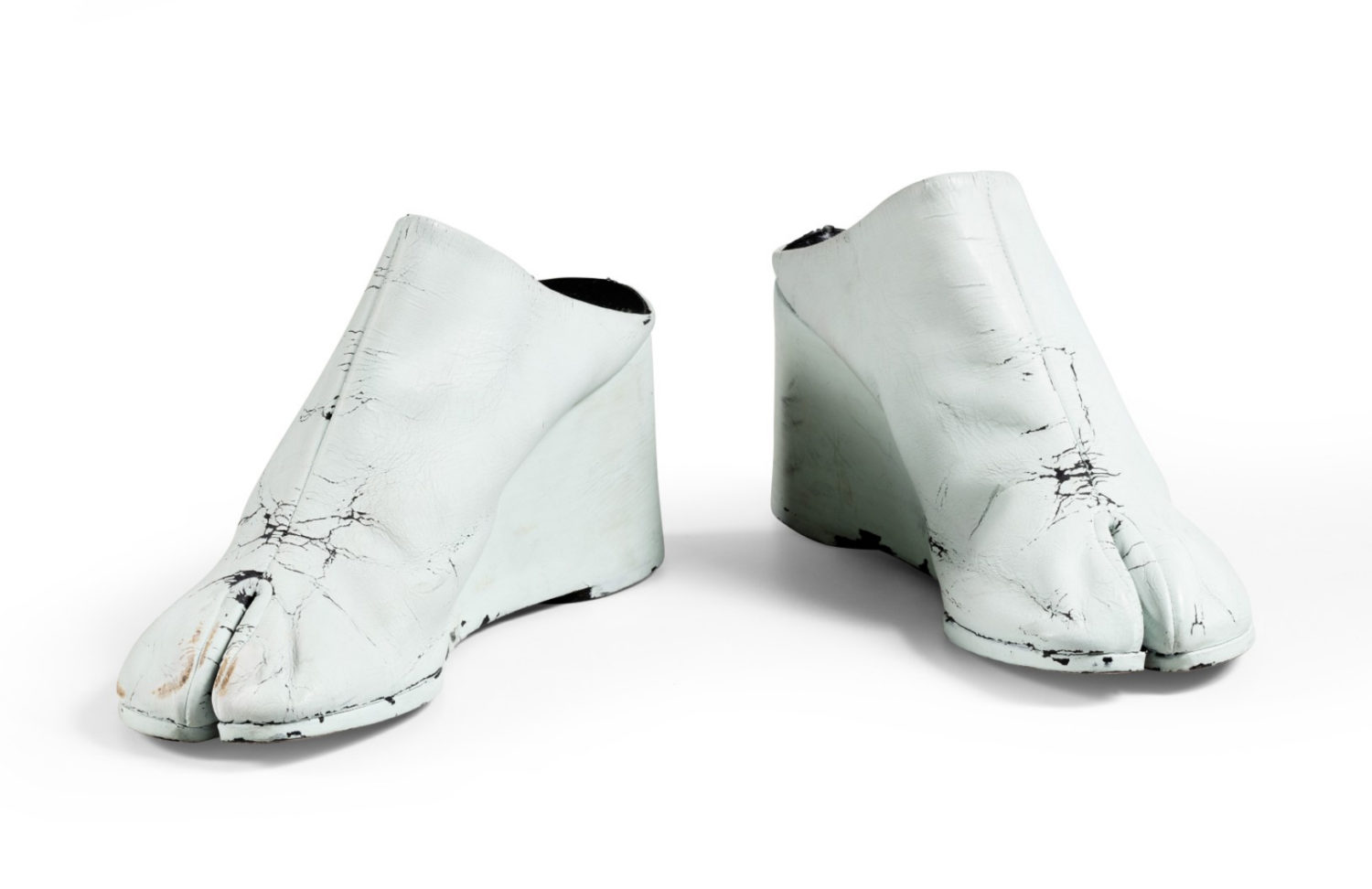 The radical approach adopted by Margiela involves investigating the construction of garments by deconstructing them; he reveals the reverse of the fabric and its lining; he pushes scale to its extremes, from cartoonishly oversized pieces to doll's clothing; he prints trompe-l'oeil dresses, knitwear and coats, and even paints directly on his pieces. He also questions value systems imposed on art and fashion with his Artisanal collection created from unique, meticulously hand-stitched elements.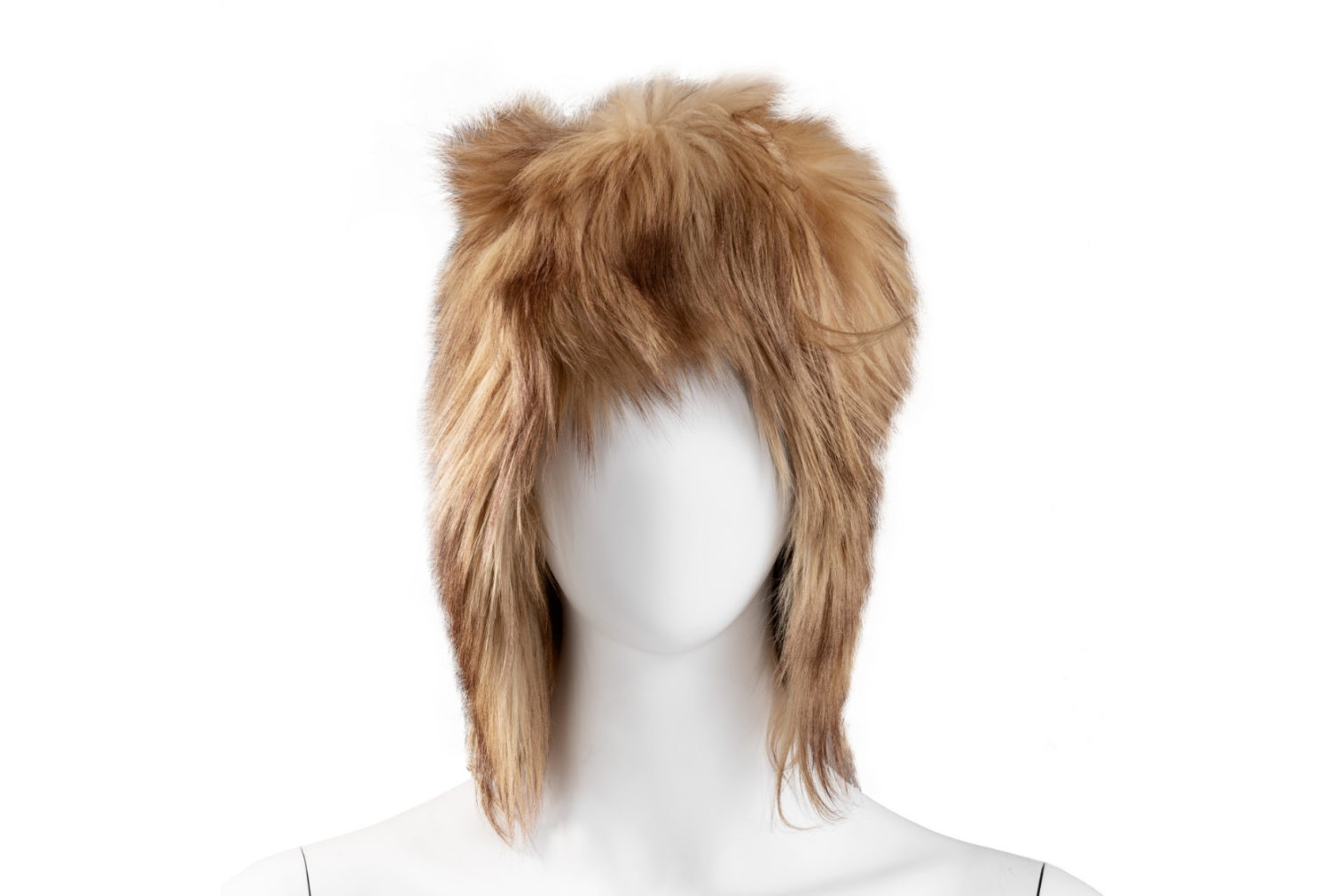 With an online auction running until 1 October 2019, Sotheby's will be celebrating the fascinating and influential designer. The sale comprises a range of ready-to-wear items as well as rare couture pieces, including a pair of two-tone green over the elbow gloves made from the assembly of a sock and knitted glove with white lettering from 1991, an extraordinary raw-edged linen "Stockman" jacket finished with ink printing and closed with staples, as well as an unusual long speckled beige and brown fur hat-come-wig, among a trove of other gems. Discover the full catalogue here.



Feature image: Gloves, Martin Margiela, Fall-Winter 1991-1992 (via Sotheby's)