László Moholy-Nagy In Britain: Between The New Vision & The New Bauhaus
One of the most innovative artists and thinkers of the first half of the 20th century, László Moholy-Nagy emigrated to Britain after the forced closure of the Bauhaus, following his colleague Walter Gropius, in 1937. Exploring this prolific period in the creative's life, RIBA presents László Moholy-Nagy in Britain: Between the New Vision and the New Bauhaus, open now until 1 February 2020. The display examines the two years he spent in Britain in the mid-1930s before moving on to the United States – an intense couple of years filled with commissions, collaborations, opportunities, disappointments, artistic exchanges and friendship.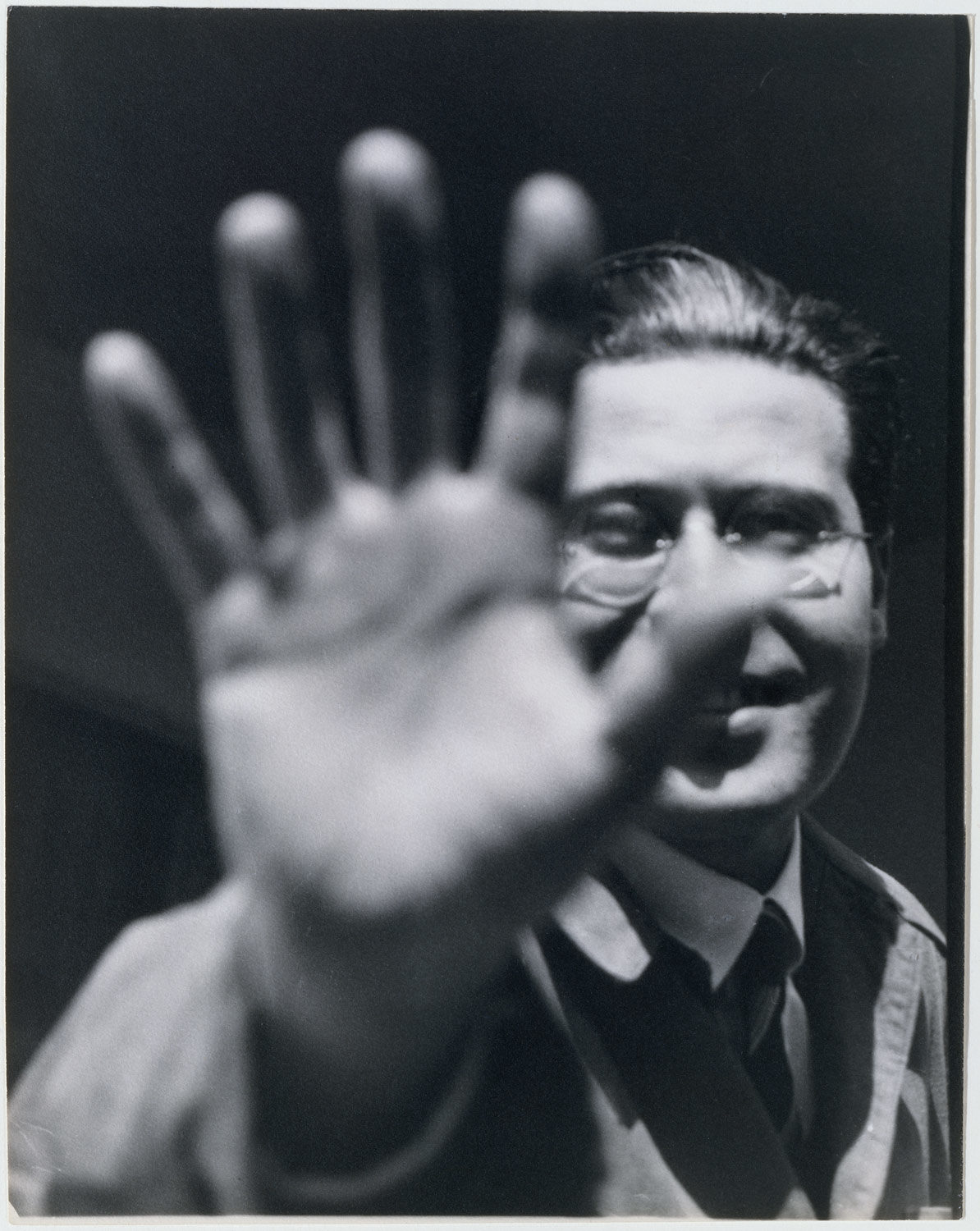 Moholy-Nagy, born in 1895 in Borsód, Austria-Hungary, treated art as a means for social change, investigating the realms of technology, architecture and industrial design in his broad practice. A versatile artist, educator, and active writer, his experimental work spanned diverse mediums, naturally oscillating between the fine and applied arts. Among his innovations were his camera-less photographs or "photograms", progressive use of industrial materials in painting and sculpture, experiments with light, transparency, space, and motion, and his work at the forefront of abstraction.
From 1923 to 1928, Moholy-Nagy taught at the Bauhaus school of art in Weimar and Dessau, pioneered the Bauhaus Books series with Gropius, and collaborated with designer Herbert Bayer on typography for Bauhaus materials. He continued to paint, published lithographs, and made photomontages, collecting materials from magazines and newspapers and reassembling them in surprising combinations. Photography took on an increasingly important role for him as he embraced his "new vision," a means of expressive power through photographs taken from unconventional perspectives.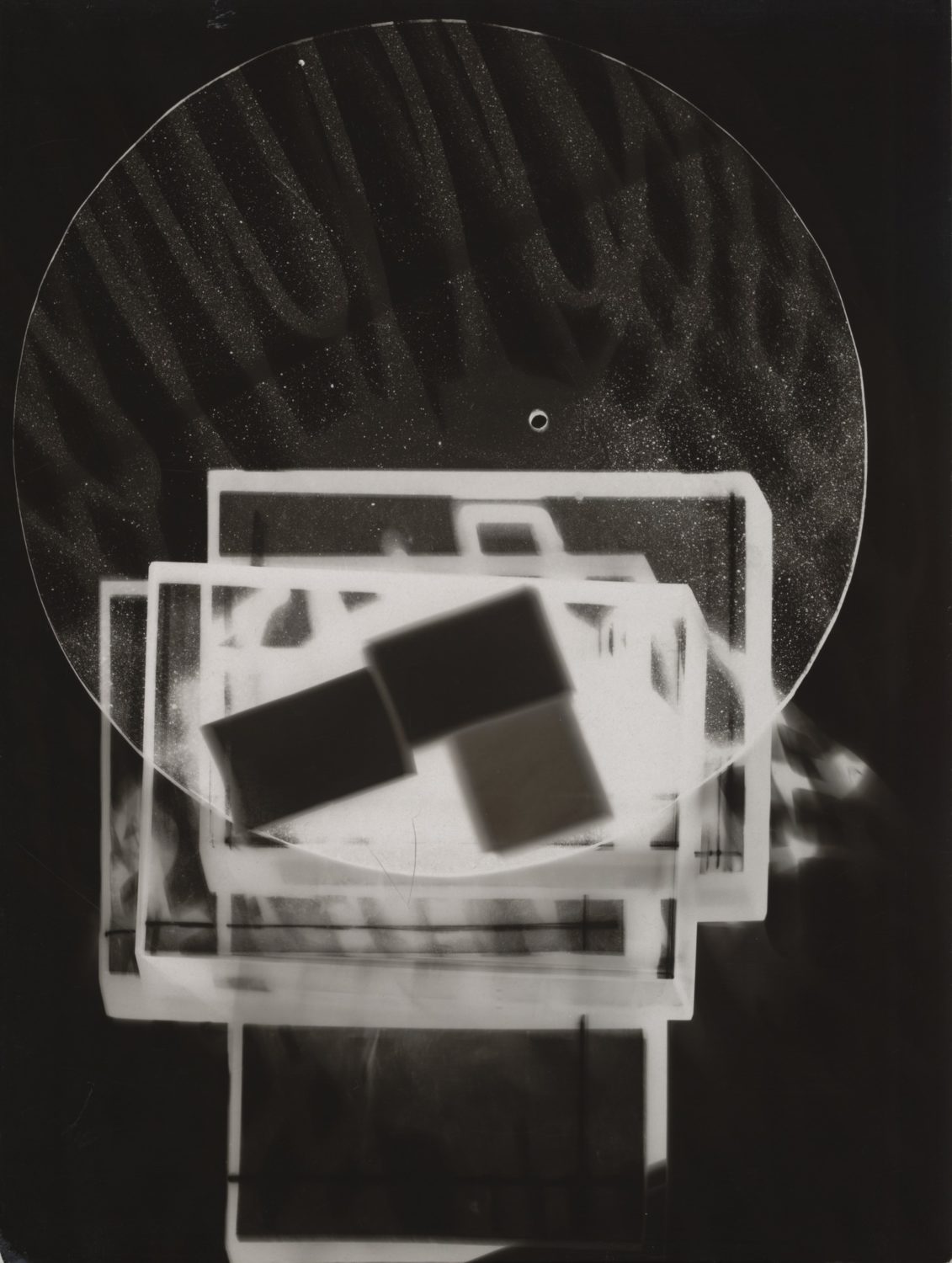 Following his relocation to Britain, Moholy-Nagy became especially known in the UK as a photographer, frequently publishing work in the Architectural Review. Although brief, Moholy-Nagy's English period represented the peak of his photographic activity. In Britain, he also worked as a graphic designer on books, advertisements and on London Transport posters. He worked as an art advisor for Simpsons' menswear store and designed publicity for the Isokon Furniture Company. He made two documentary films, Lobsters and New Architecture at London Zoo, and worked as a designer on Things to Come for Alexander Korda.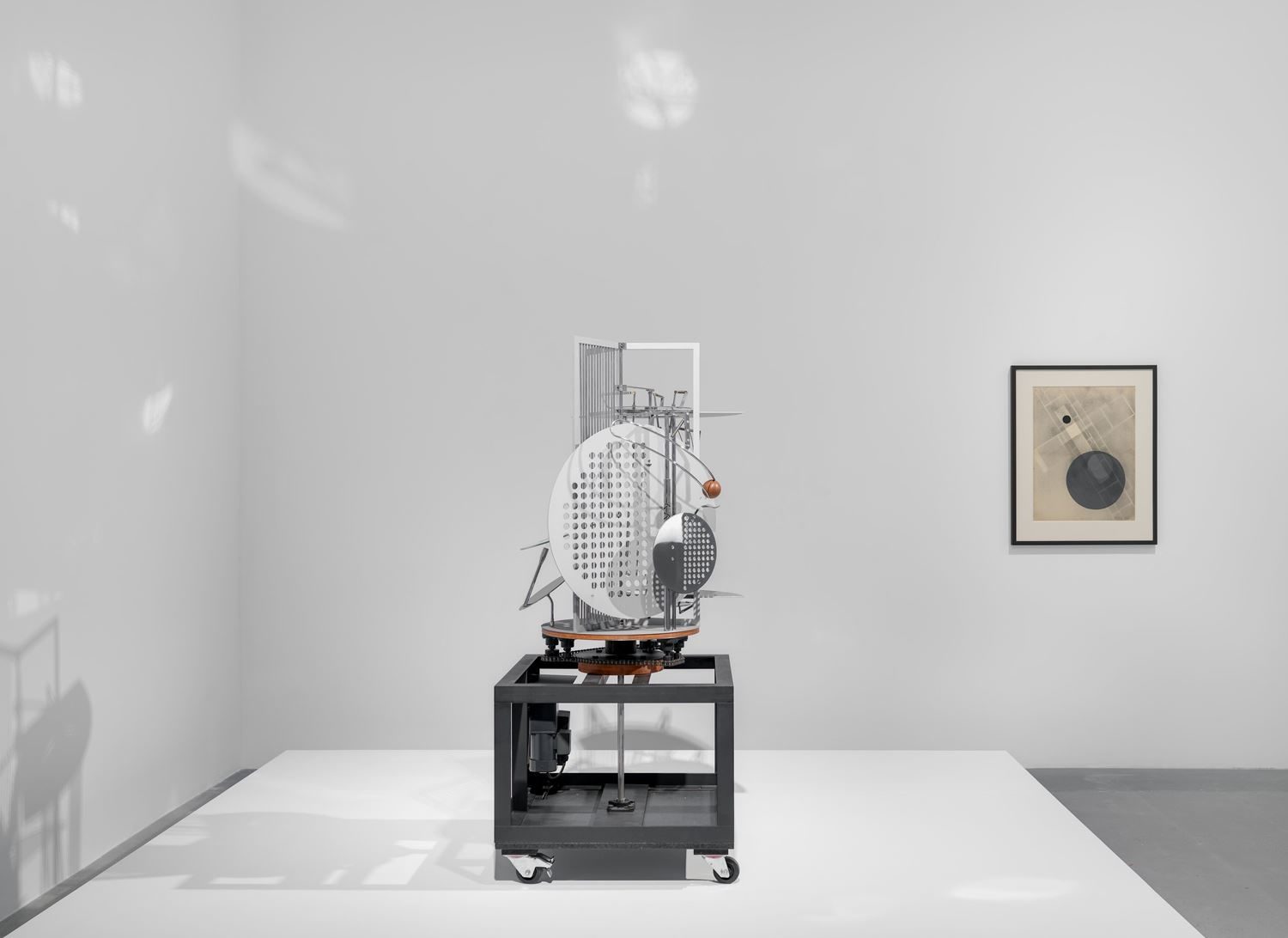 He also worked with Gropius and Maxwell Fry on various exhibition designs, gave lectures and wrote articles throughout his stay, and The London Gallery held a show of his work in January 1937. RIBA's new exhibit weaves together rarely seen images and documents to create a fascinating picture of the man and the artist during this critical and highly productive phase of his life, highlighting his collaborations and bonds with modernist architects, both British and fellow émigrés. The content of the display has been curated to coincide with the RIBA Architecture Gallery exhibition Beyond Bauhaus: Modernism in Britain 1933-1966.
After his stint in the UK, Moholy-Nagy went to the US to lead the New Bauhaus: American School of Design, which today is part of the Illinois Institute of Technology. Alongside his challenging administrative role, Moholy-Nagy continued to pursue his artistic practices in various mediums and exhibited widely. He was particularly fascinated by the transparent properties of Plexiglas, with which he made his Space Modulators, hand-moulded hybrids of painting and sculpture that cast striking shadows. Moholy-Nagy persistently sought out new materials and methods in the unwavering belief that the assimilation of art, technology, and education was an essential tool for effectual communication.



Beyond Bauhaus – Modernism in Britain 1933–66 (Until 1 February 2020)
Architecture Gallery, RIBA, 66 Portland Place, London W1B 1AD


Feature image: Things to Come, 1936. László Moholy-Nagy. (via BFI)