The Aesthete's Wish List: 10 Of The Best Things You Can Buy This November
Covering November's new drops, restocks, and promising auctions, Something Curated has compiled a list of ten of the most coveted items available for purchase this month, spanning art, fashion, home and more.


Art

Tablecloth (Small) || Linder Sterling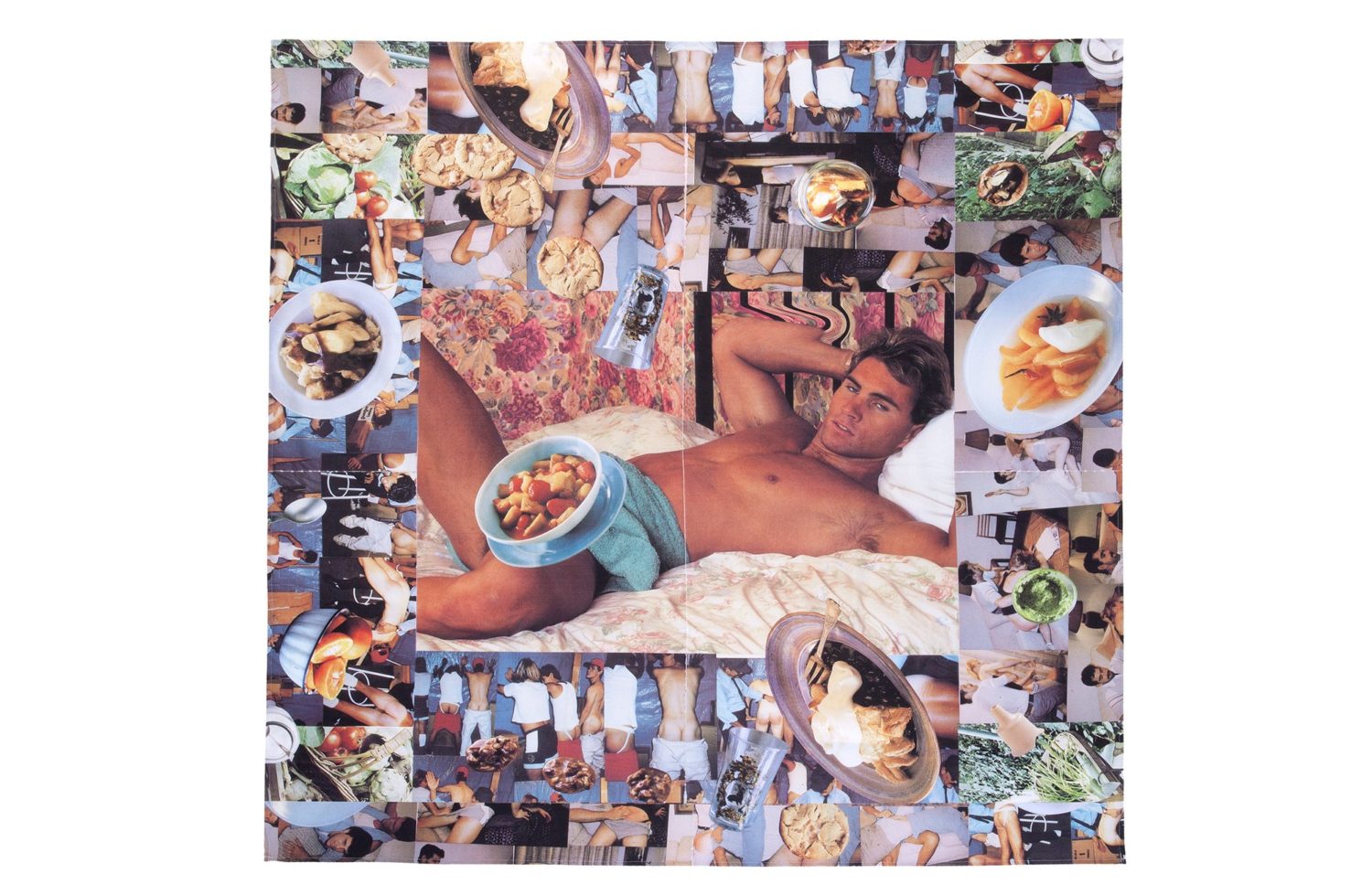 Linder Sterling, hailing from Liverpool, is a British artist known for her photography, radical feminist photomontage, and confrontational performance art. Emerging from the Manchester punk and post-punk scenes in the 1970s, Sterling focuses on questions of gender, commodity and display. Her highly recognisable photomontage practice combines everyday images from domestic or fashion magazines with images from pornography and other archival material. Cut and collaged by hand using a scalpel and glue, the juxtapositions recall a rich art history harking back to Hannah Hoch and the Dadaists. Available at House of Voltaire.



A Social Portrait, 2015 || Genieve Figgis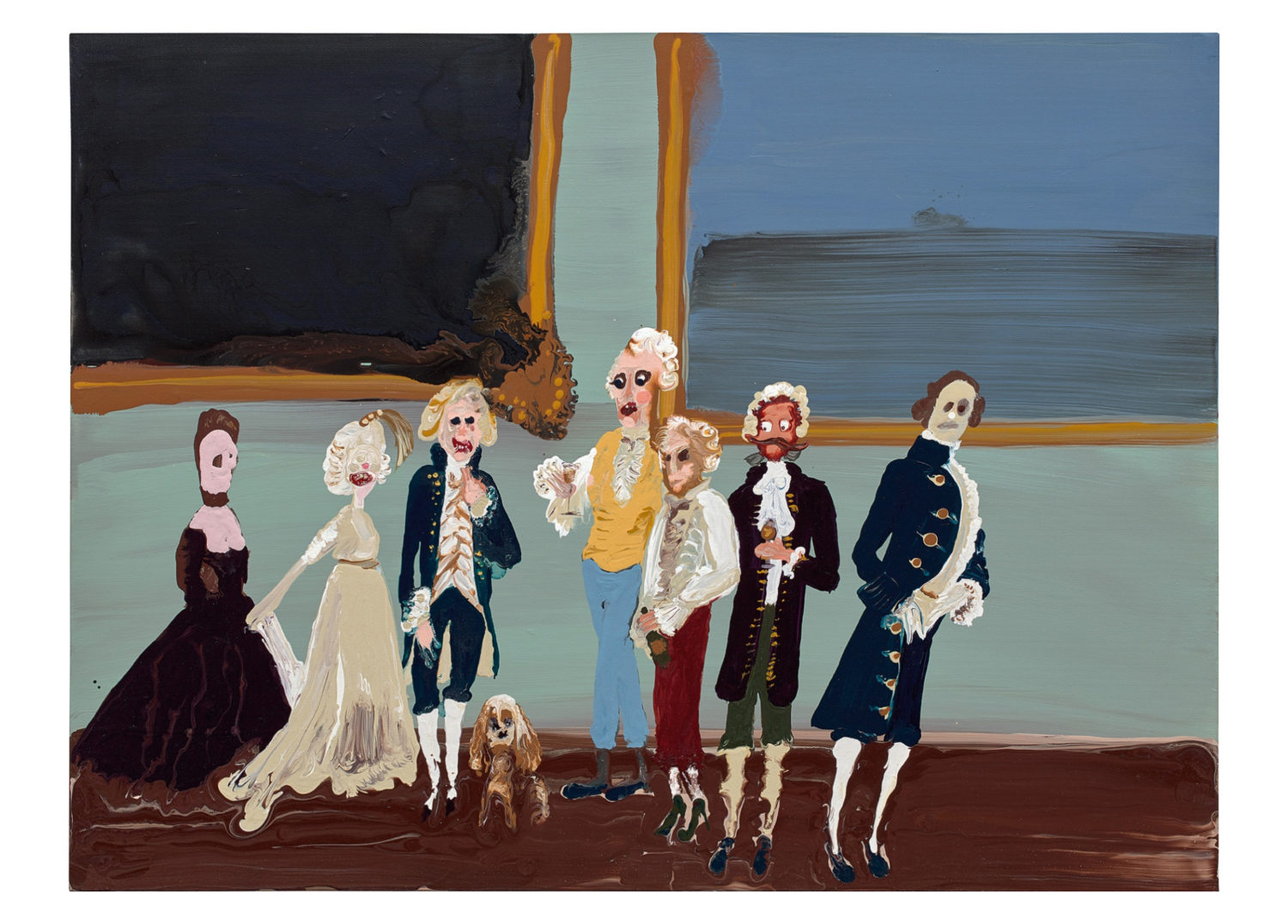 In true contemporary fashion, Genieve Figgis' career began on Twitter when her display of artworks on the platform caught the attention of celebrated American artist Richard Prince, introducing her into the New York art scene. Painted in 2015, A Social Portrait is distinctly representative of the artist's interest in pursuing and exploring history as a constant starting point for her work. With a focus on Irish-English subjects of the fifteenth century, Figgis paints a traditional aristocratic family portrait in an indoor domestic setting, reminiscent of the drawing room in a Georgian country house. Available at Phillips.



Accessories

Ostrich Feather-Blend Boa || LOEWE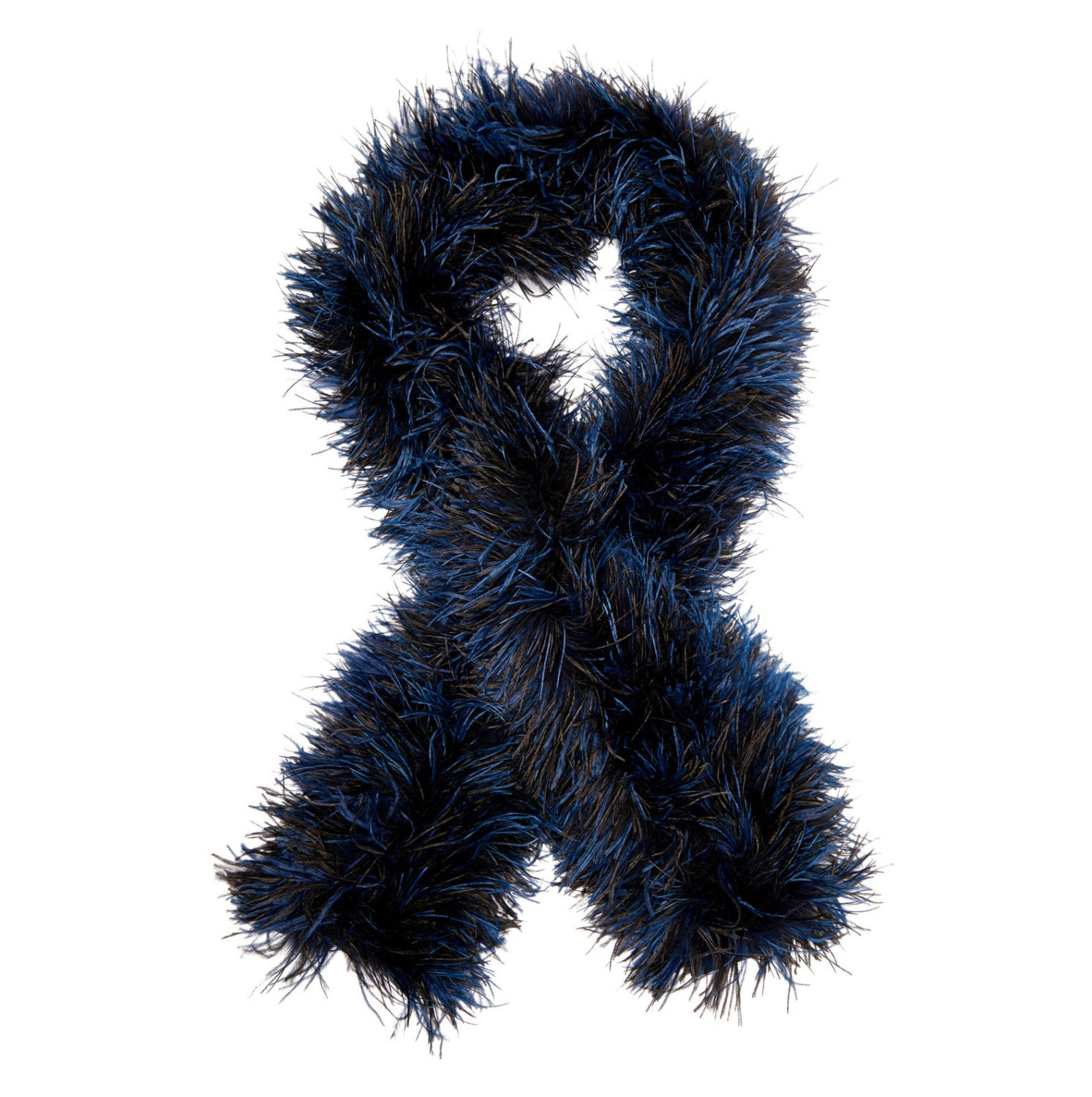 LOEWE is defined by an obsessive focus on craft and unmatched expertise with leather. Since 2013, under LOEWE's creative director Jonathan Anderson, the brand has started a new chapter, including a bold new visual identity, adding a spark of spontaneity and playfulness to the brand. This navy boa captures Anderson's whimsical aesthetic for AW19. It's crafted from whisper-weight silk-chiffon embellished with a lavish ostrich feather-blend and a tan-leather appliqué patch debossed with the label's Anagram logo. Available at MATCHESFASHION.



Padded Arm Length Mittens || cornerstone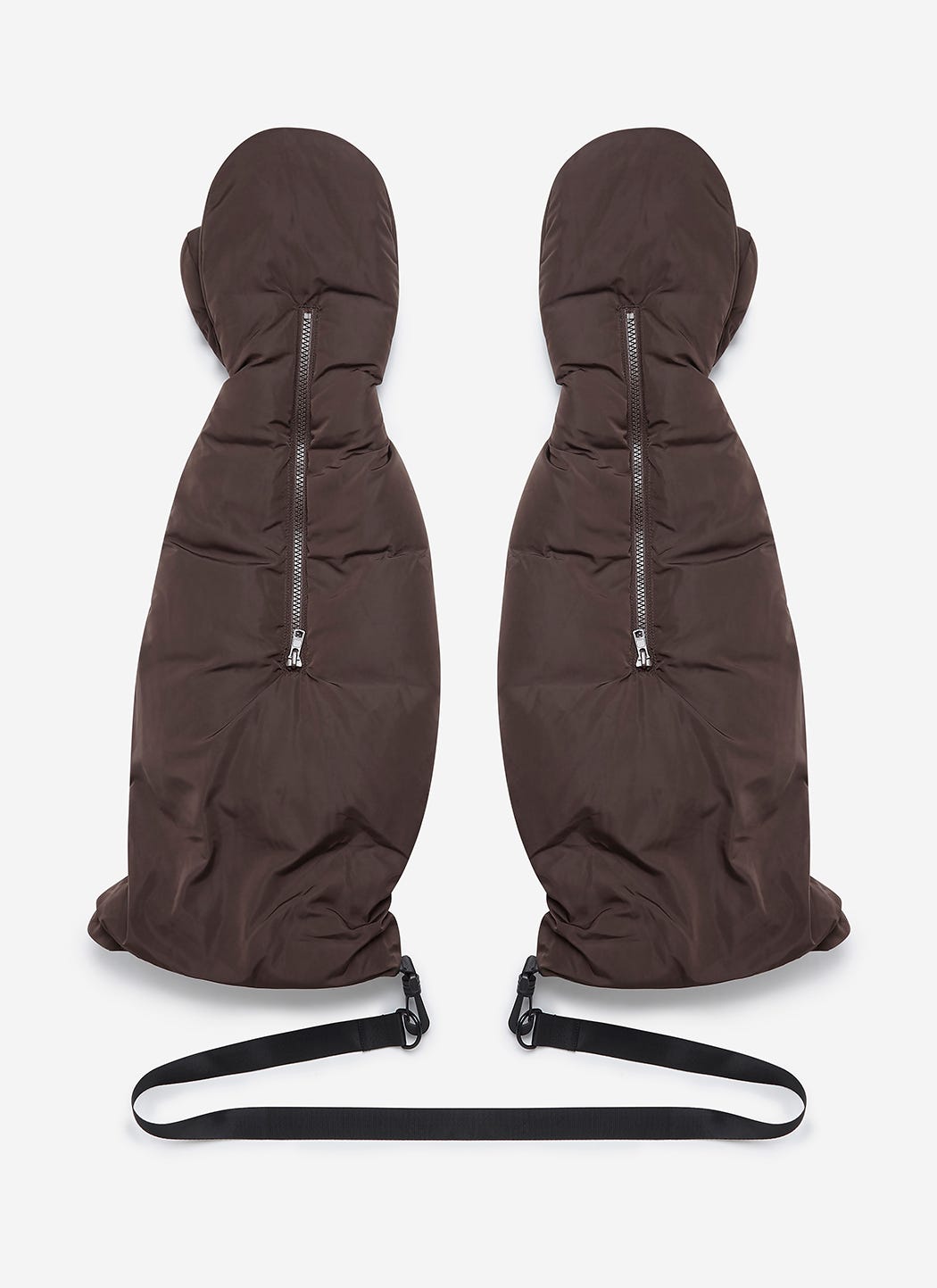 Oscillating between designing interiors, buildings and clothing, cornerstone founder and creative director Sun Yun debuted his clothing line back in 2017. The Chinese designer, internationally renowned for his architecture projects, launched his first menswear collection during Shanghai Fashion Week, exploring regeneration and an experimental approach to pattern making. Yun borrows elements from army apparel, reflecting on China's mandatory military service, balanced with suiting and classic menswear staples. These Padded Arm Length Mittens in an autumnal brown offer a stylish and practical relief from the cold. Available at oki-ni.



Fashion

Kimono Skirt || Rave Review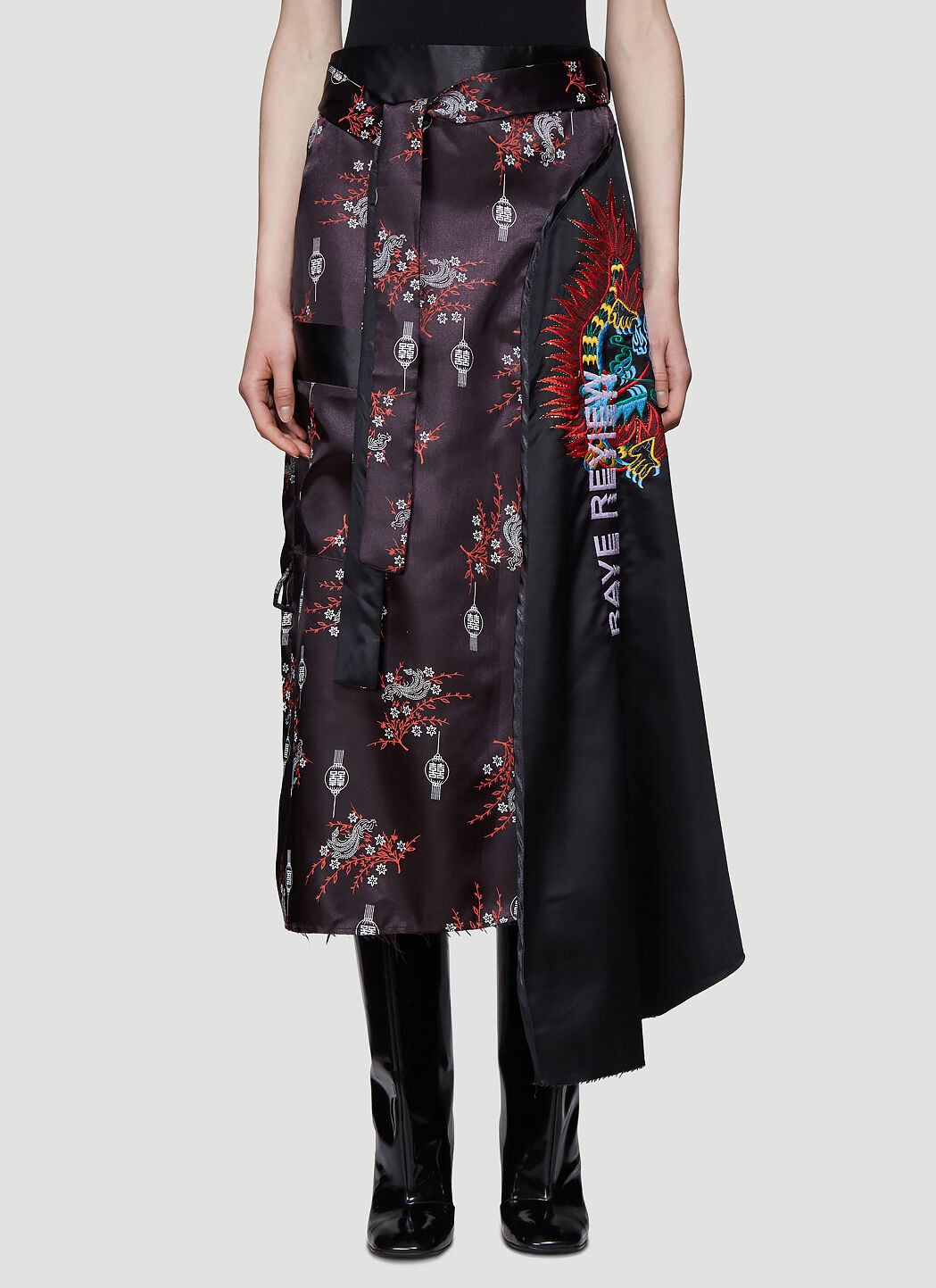 Design duo Josephine Bergqvist and Livia Schück founded Rave Review in 2017, an upcycling clothing line designed and produced in Sweden. Rave Review has become known for their collage aesthetic, guaranteeing uniqueness whilst prioritising superior craftsmanship. The Kimono Skirt is crafted from recycled kimonos and features varying kimono fabrics, a straight, unfinished hem, an embroidered logo, two patch pockets and a belt fastening. Available at LN-CC.



Avatar Fluo Long-Sleeved Top, 1997/98 || Walter Van Beirendonck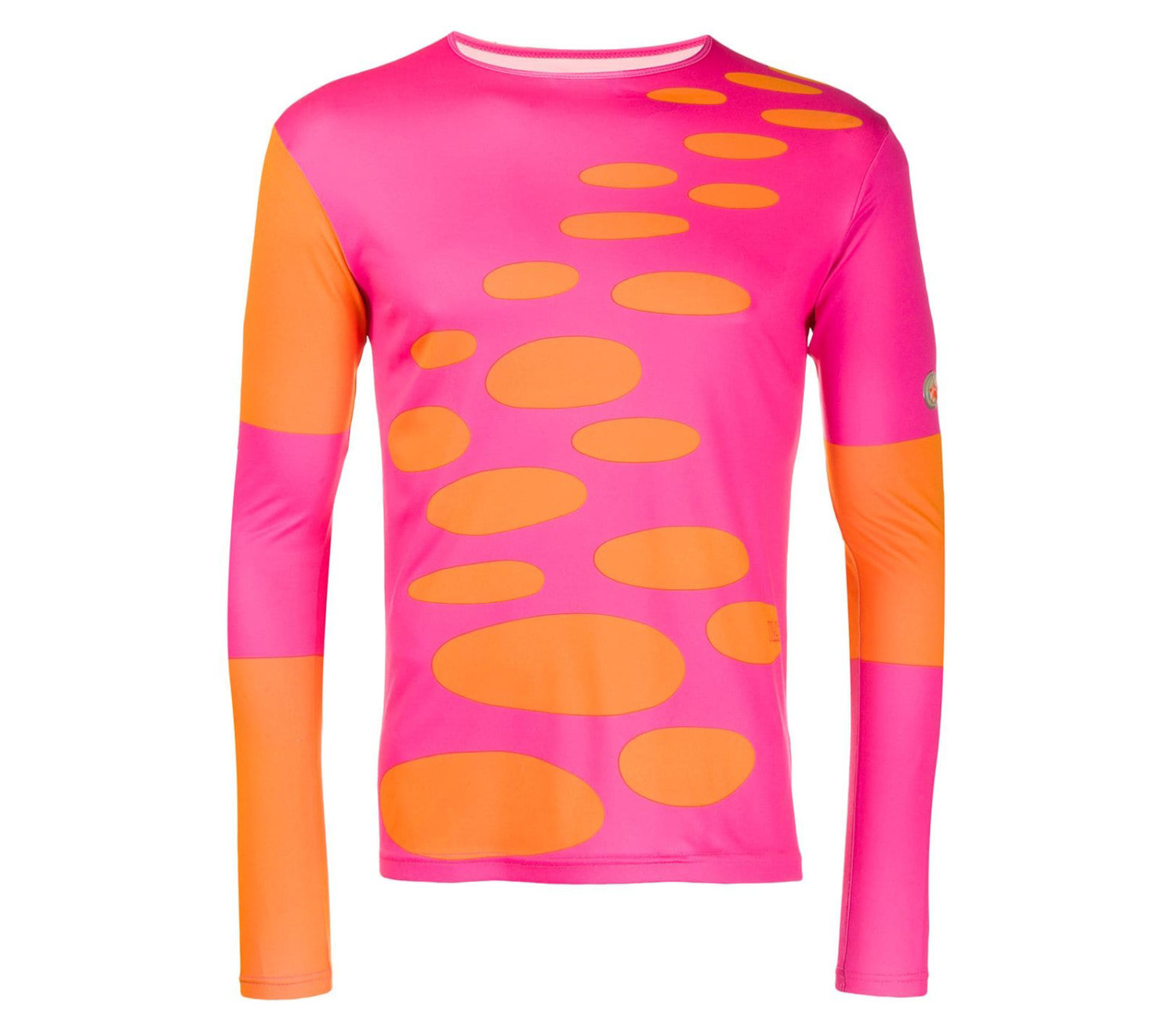 A member of the influential 'Antwerp Six', now head of fashion of their alma mater the Royal Academy Antwerp and his eponymous label, designer Walter Van Beirendonck has long been a driving force for change in the fashion industry. This archive pink and orange fluo top from the designer's 1997/98 Avatar collection features a crew neck, long sleeves, fitted silhouette, straight hem, abstract pattern and a front logo patch. Available at Farfetch.



Home

Onkel-Stuhl (Uncle Chair) || Franz West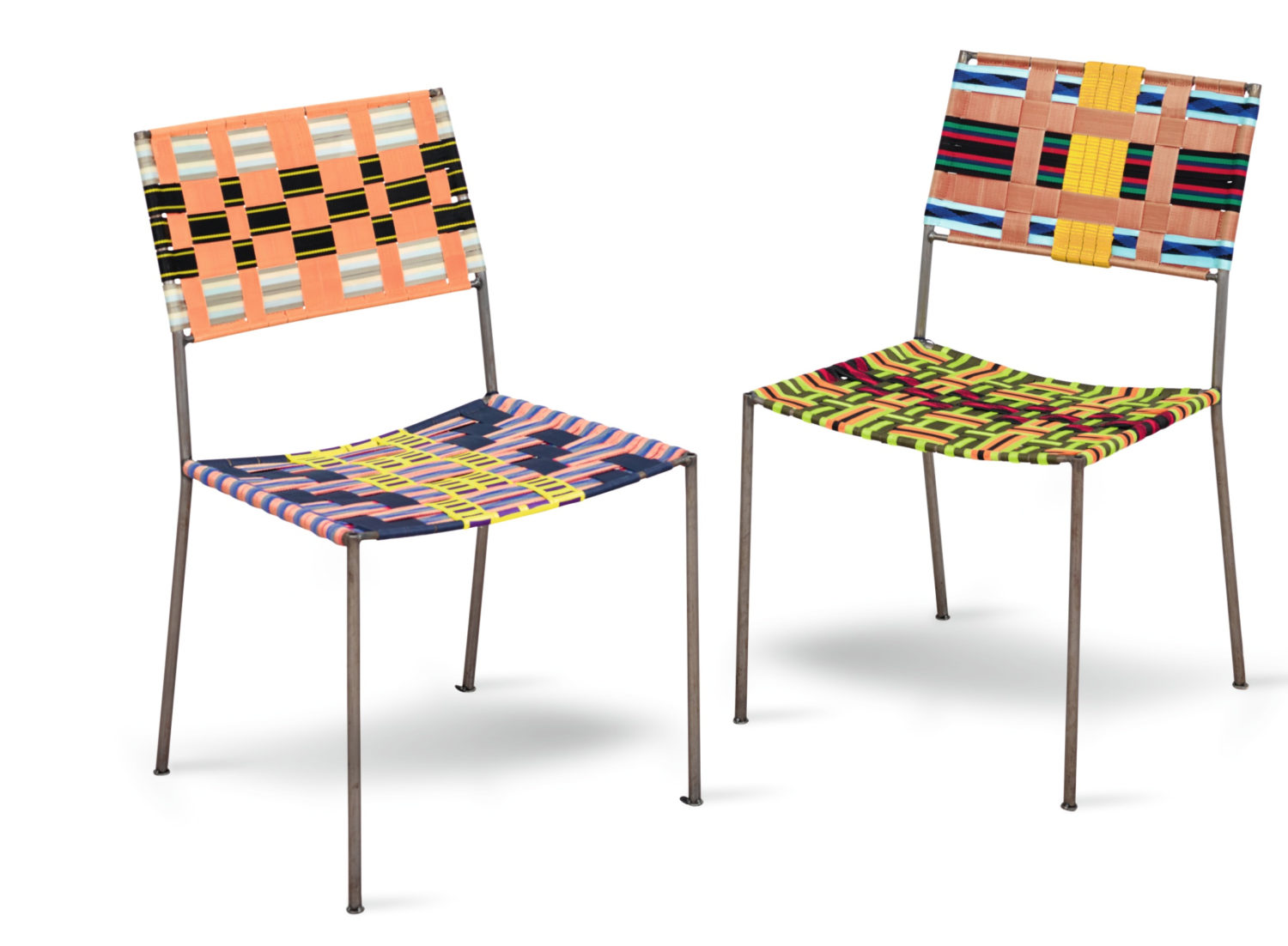 Franz West's work is influenced by the action and performance art of the 1960s, including Vienna's Actionism movement. Rejecting the traditional passive way of viewing art, West creates pieces as social experiences, as in his 'Adaptives', started in the 1970s, small sculptures meant to be picked up and carried around, and chairs, lamps, and tables that can be moved and used. One of the most recognisable of West's tactile forms, the webbing of his Uncle Chairs have an immediately familiar texture and colour, reminiscent of shopping baskets, deck chairs and packing crates. Available at Sotheby's.



Brunel Road, London SE16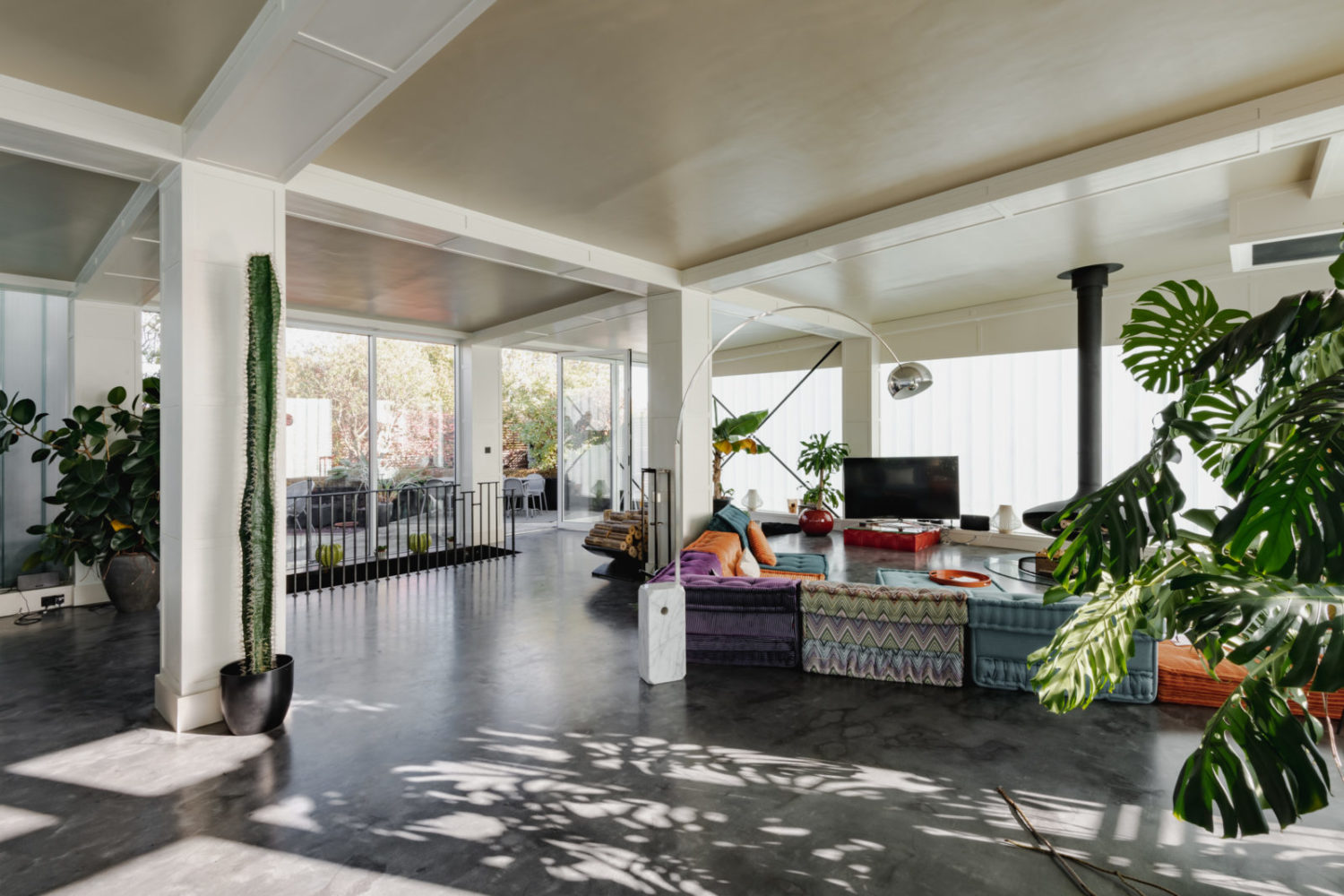 This spectacular former factory can be found set back from Brunel Road, within a private gated mews, between Bermondsey and Canada Water. The house is arranged over three versatile principal levels, with micro-cement flooring in all but the ground-floor bedrooms. At its summit is an incredible studio space flooded with light and warmth from walls of U-shaped profiled glazing, with a suspended log burner, modular summer kitchen and glazed bi-fold doors to a 30ft roof garden. Available at The Modern House.



Books

The Definitive Jacques Tati || Alison Castle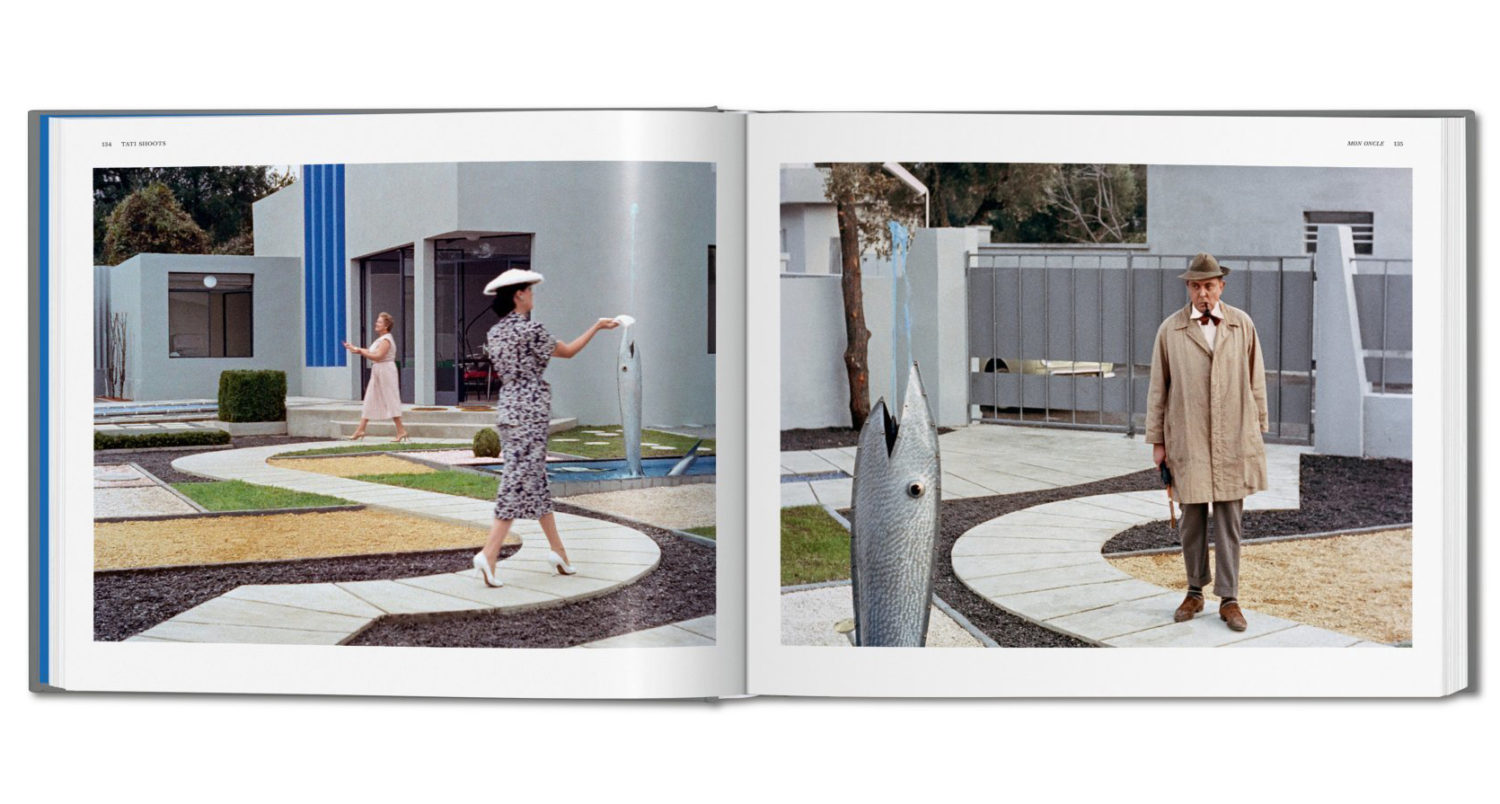 Oscar-winning French filmmaker and performer Jacques Tati, one of the most important figures in the history of cinema, is the subject of this comprehensive and long-overdue tribute to a singular artistic genius. Made with the support of Tati's rights holders Les Films de Mon Oncle, who allowed unprecedented access to his archives, and designed by M/M (Paris), this stunning five-volume publication gathers original essays, interviews, and screenplays, plus hundreds of photographs, stills, letters, sketches, notes, and production materials. Available at Taschen.



Heidi Bucher || Ziba Ardalan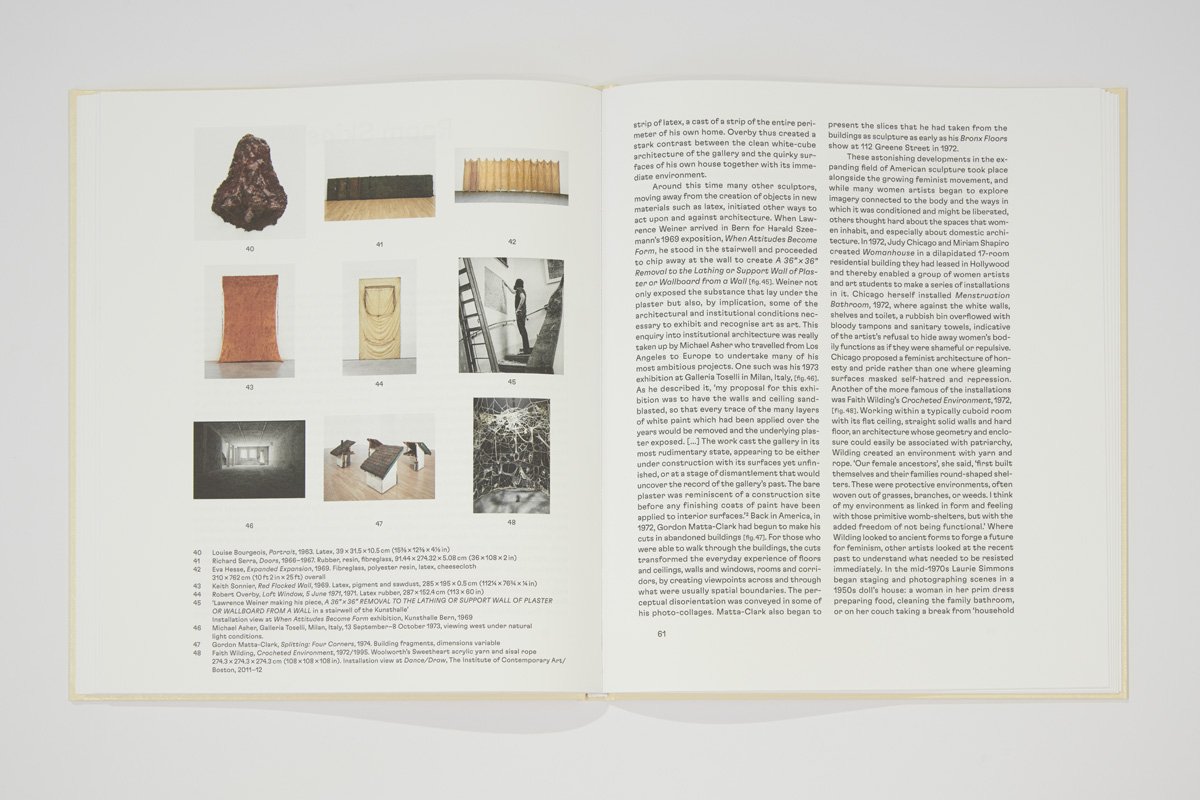 To coincide with its comprehensive survey exhibition devoted to the later works of Swiss artist Heidi Bucher (1926-1993) predominantly made with latex and known as 'Skinning', Parasol unit has produced an extensive publication featuring full-page colour reproductions of the exhibited works as well as further key pieces from the last twenty years of the artist's career. The publication includes insightful essays by New York based poet and critic John Yau, who was awarded the 2018 Jackson Prize in Poetry; Mark Godfrey, Senior Curator, International Art (Europe and Americas) at Tate Modern; and Ziba Ardalan, Founder/Director of Parasol unit. Available at Parasol unit.



Selected by Keshav Anand | Feature image: Still from My Uncle (Mon oncle), Jacques Tati, 1958 (via Pinterest)