5 Brilliant Pieces Of Artist-Conceived Tableware
Artists have frequently reflected on the domestic throughout history, with numerous artistic traditions over centuries having focused on home life. Exploring the subject matter in a very tangible way, a number of artworks have emerged, particularly during the past century, which reinterpret and subvert homeware, at times operating purely as conceptual sculpture, but also in some instances as functional objects. Focussing on tableware, spanning cutlery, pitchers, and plates, among other items, Something Curated takes a closer look at five artist-conceived pieces for, or inspired by, the dining table.



Pablo Picasso || Fish, 1952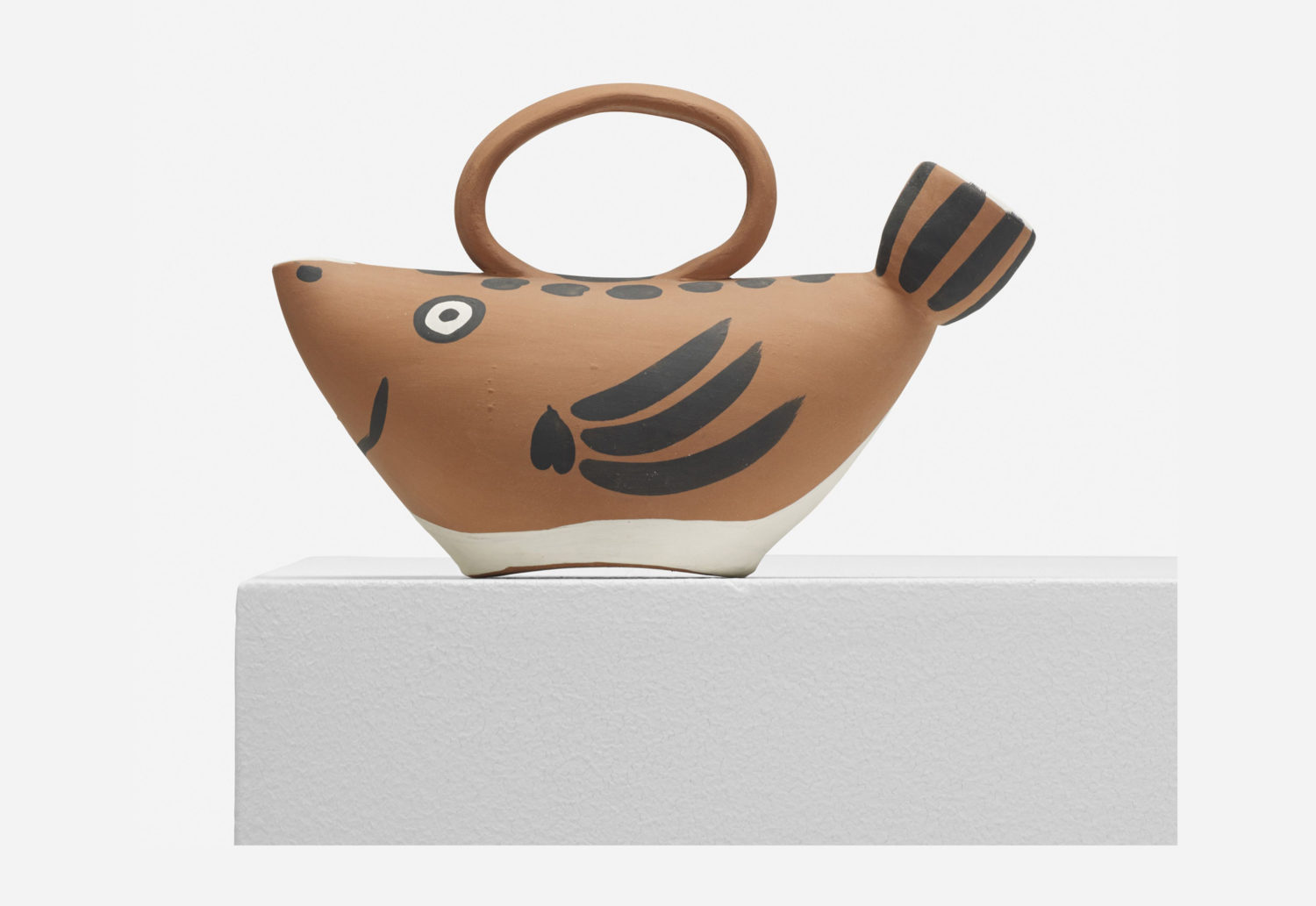 At the end of the 1940s, Pablo Picasso started creating ceramic works. At the time, Picasso spent his summers on the Cote d'Azur in the South of France. Following earlier trips to the Riviera, where he was inspired by the clarity of the light and the bright Mediterranean colours, the artist visited Vallauris for the annual pottery exhibition in 1946. Impressed by the quality of the Madoura works, he was introduced to the owners, Suzanne and Georges Ramié, who welcomed him into their workshop, and gave him access to all the tools and resources he needed to express his creativity with ceramics. In exchange, the Ramié family would produce and sell his ceramic work, such as this red earthenware turned pitcher painted in black and white, inspired by a fish.



Gabi Veit || Spoons, 2018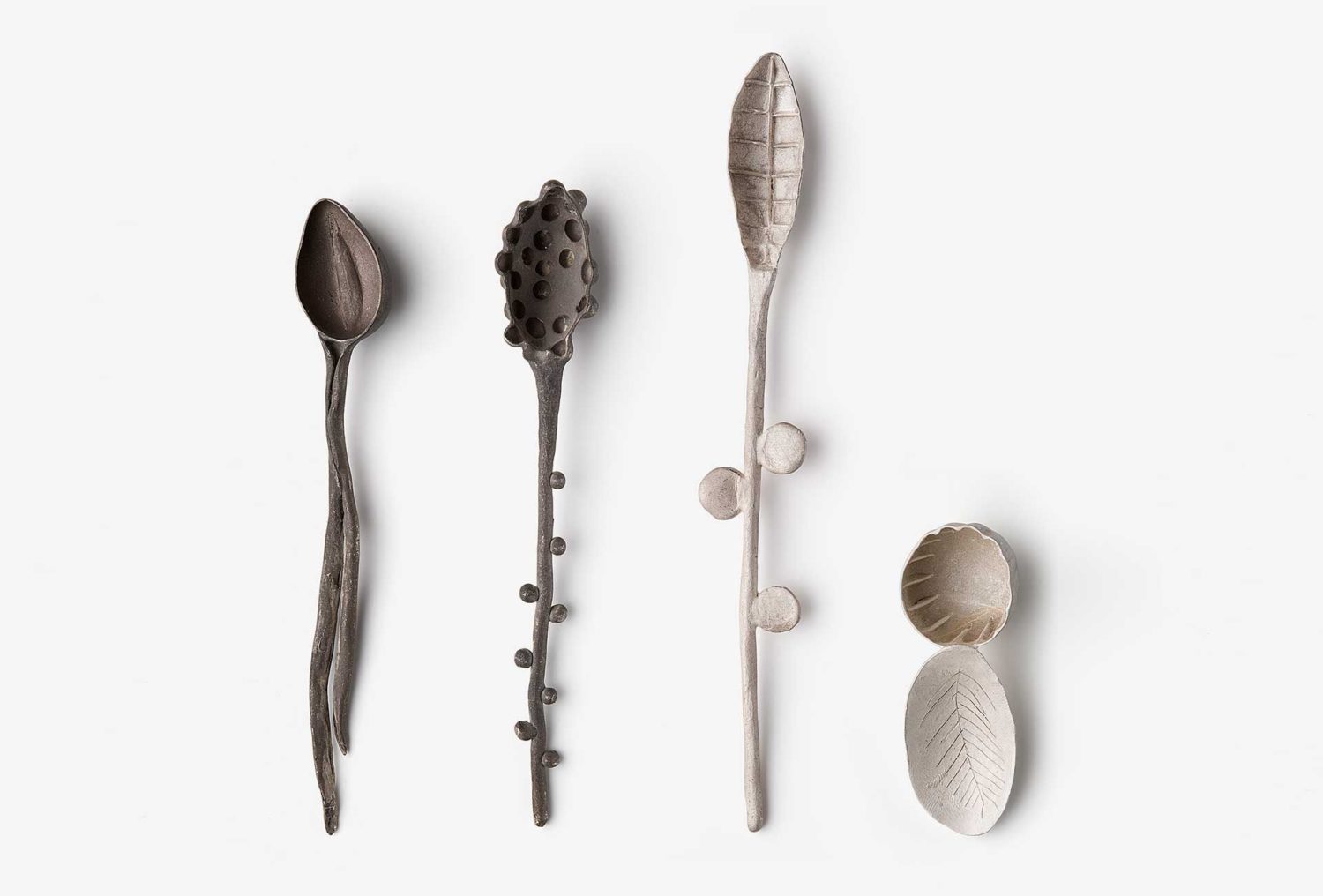 Having grown up in the Italian province of South Tyrol, Gabi Veit creates jewellery and objects that celebrate the striking shapes and outlines of her region's jagged landscape. Alongside her wearable pieces, for some time now, the artist has been passionately engaged with spoons. Her captivating items are composed of diverse variations of bowls and handles, cast in silver, surprising the beholder with their unusual shapes. These natural creations have unique forms, inspired by botanical life and marine elements, and are always part of a larger narrative being communicated by the artist. Veit, who has recently relocated her studio to Switzerland, has exhibited her work in museums and galleries across Europe.



Meret Oppenheim || Object (Le Déjeuner en fourrure), 1936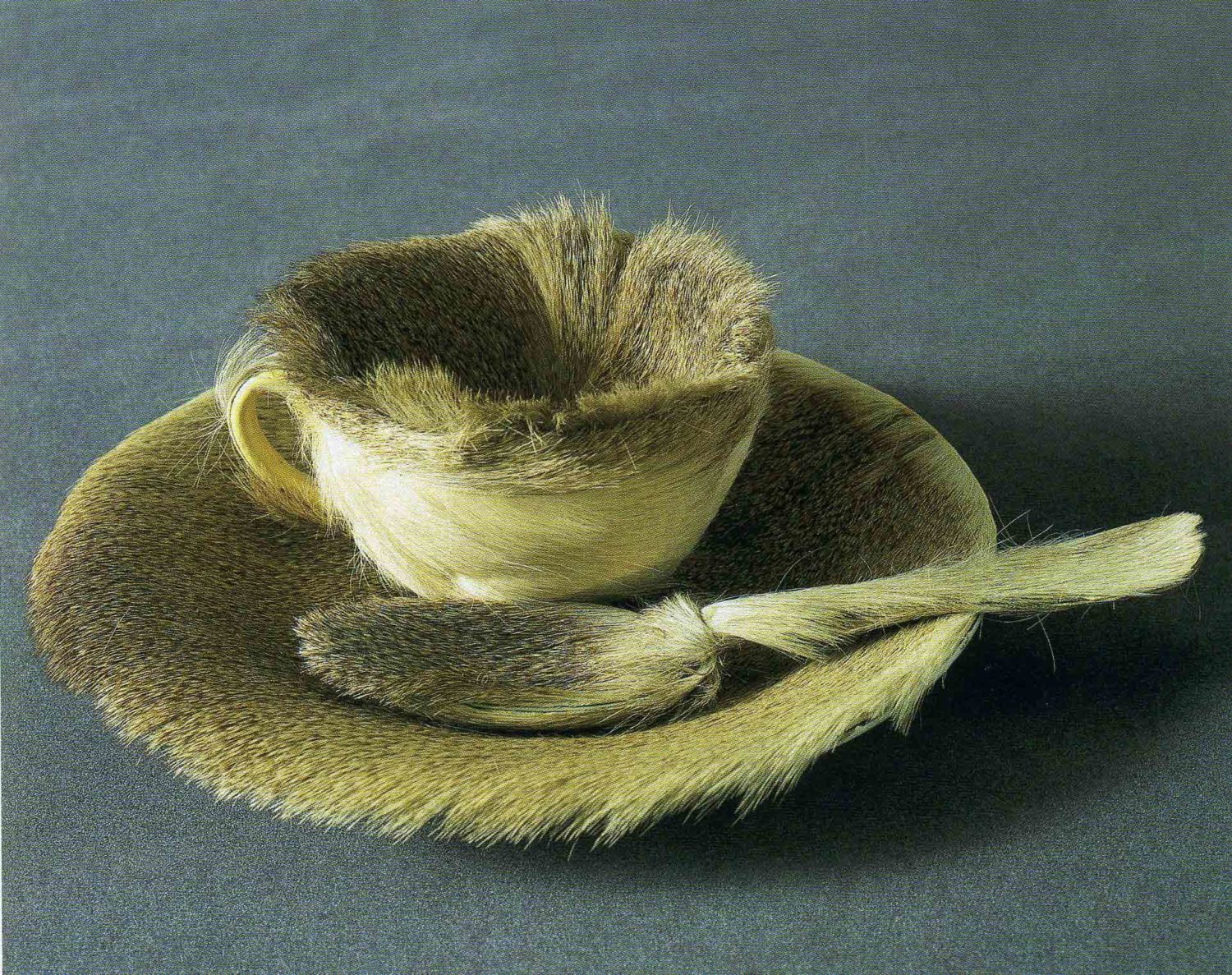 Oppenheim's fur-lined teacup is perhaps the single most notorious Surrealist object. Its subtle perversity was inspired by a conversation between Oppenheim, Pablo Picasso, and the photographer Dora Maar at a Paris café. Admiring Oppenheim's fur-trimmed bracelets, Picasso remarked that one could cover just about anything with fur. "Even this cup and saucer," Oppenheim replied. In the 1930s, many Surrealist artists were arranging found objects in bizarre combinations that challenged reason and summoned unconscious and poetic associations. Object (Le Déjeuner en fourrure) is a cup-and-saucer set that was purchased at a Paris department store and lined with the pelt of a Chinese gazelle. The work highlights the specificities of sensual pleasure: fur may delight the touch, but it repels the tongue. And a cup and spoon, of course, are made to be put in the mouth.



Gaetano Pesce || Try Tray, 1995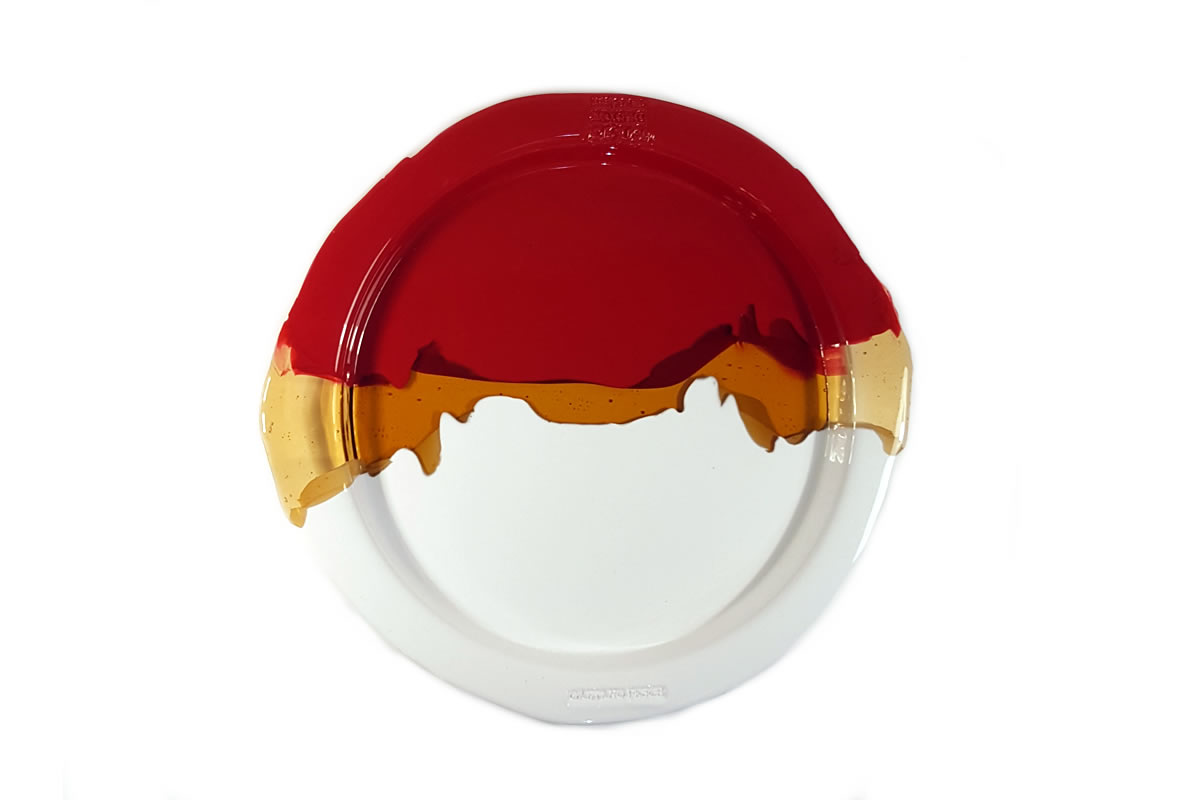 "I like beauty full of mistakes because we are human. Perfection is for machines, it is obsolete, gone," Italian designer Gaetano Pesce has said. Throughout his career, Pesce's exuberant work has experimented with colour and industrial materials like polyurethane foam, resin, and plastics. Recent projects have been inspired by natural forms, like a couch that looks like a mountain range and tables that call to mind bodies of water, complete with miniature beaches and islands. Bringing pop art aesthetics into its homeware, Italian label Corsi Design continues to make the artist's Try trays. Handmade in resin, the multi-coloured works were originally designed by Pesce in 1995 as part of his Fish Design collection.



Salvador Dalí || Ménagère (Cutlery Set), 1957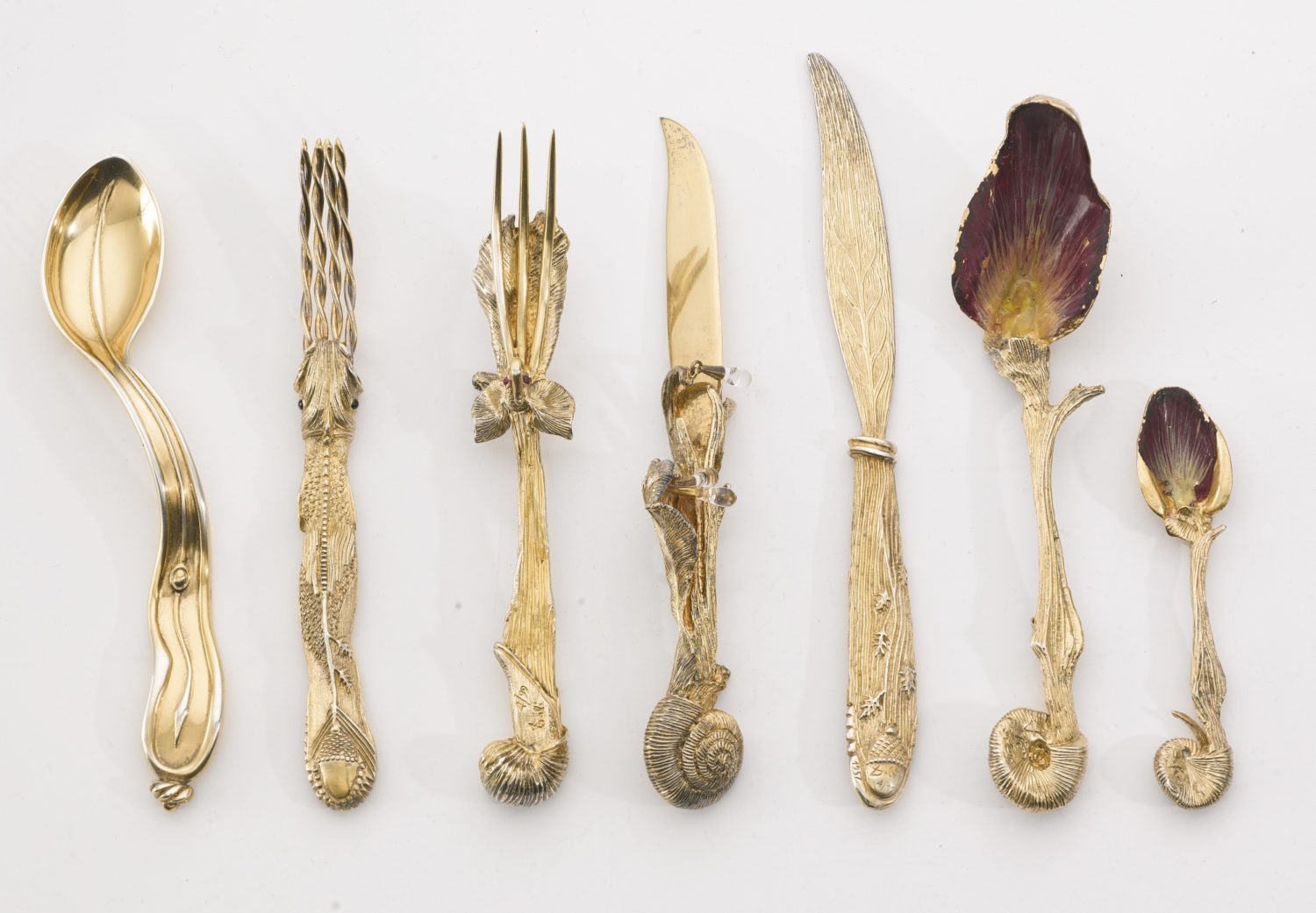 By the mid-30s, SalvadorDalí was as notorious for his colourful personality as his artwork. It was around this time that he became fascinated by furniture, having met Jean-Michel Frank, the celebrated Parisian interior decorator. According to Dalí, "art should fill all aspects of life," and the Surrealist icon collaborated with Frank to design a number of pieces of furniture. Later in life, he created further homeware items such as lighting and an extraordinary cutlery set. Dalí's mesmerising Ménagère features six pieces comprising two forks, two knives and two enamelled spoons. Among the items is a silver-gilt knife with four rock crystal pendant tears, entitled Couteau escargot aux larmes (Snail knife with tears), as well as Fourchette-éléphant 3 dents (Elephant fork with three teeth), finished with two glistening ruby eyes.



Feature image: Spoons by Gabi Veit / All images via Pinterest