Trustfall On His Debut Release 'Knots', Embracing Pop & Collaborating With Sega Bodega
London-based musician, filmmaker and artist Trustfall invites the listener into his intricate universe for the first time with his debut release "Knots." Moving between LA, London, Paris and Berlin, Trustfall has honed his craft as a prolific songwriter and instrumentalist, performing live with artists including Kelsey Lu and Holly Herndon, whilst composing soundtracks for films and runways, as well as being the producer of guest mixes on NTS and Rinse FM. Mentored under avant-garde composer and artist William Basinski, Trustfall now introduces his unique sound to the world. Ahead of "Knots'" release, Something Curated spoke with the promising artist to learn more.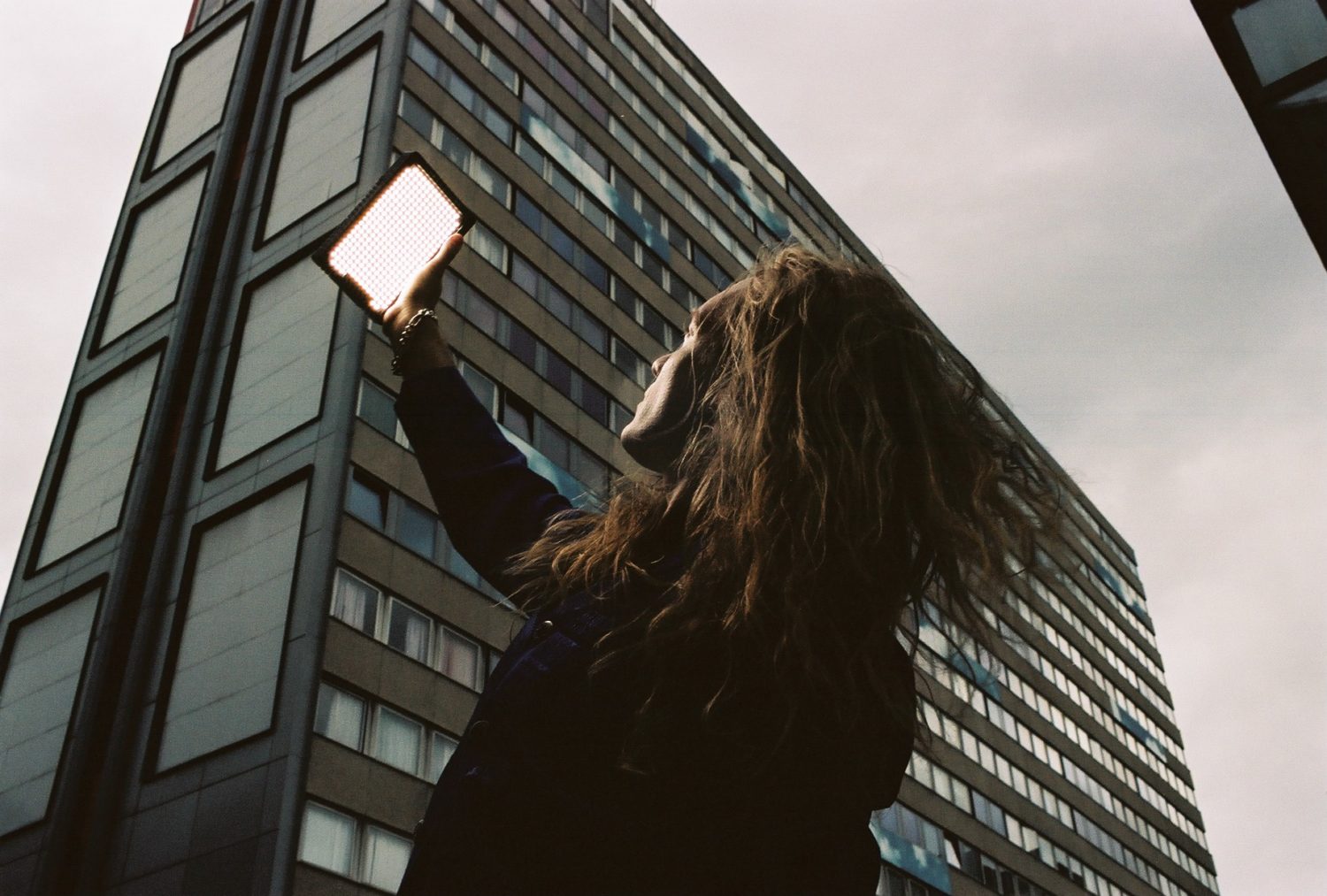 Something Curated: Tell us a little about your background and how you got into music.
Trustfall: I didn't grow up in a particularly musical family; the few musical memories I have are going with my great grandmother to church and watching and singing in the choir. My grandmother played a lot of Chet Baker and outlaw country, both of which would boomerang back into my life later on. My cousins were big Bay Area hip-hop heads, so there was E-40 and Too Short as well. I started playing music because a businessman from Japan who was renting a room in my grandmother's house one day mysteriously left without telling anyone and never came back – he only left a closet of tailored suits and a Yamaha acoustic guitar, which sat around for a few years until it came to me. Since then I've explored lots of different forms – improvisational bands, DJ'ing, session musician, composition, soundtracks, fine art … but the main thing I'm interested in is songs; they have a power that hasn't diminished probably since the beginning of humanity and this doesn't seem like it will change anytime soon.
SC: How would you describe your sound?
T: I'm not sure if I succeed but in the end I'm trying to make pop music. It's a language or a mode of construction that allows you to communicate with people. I just think we're living through a very constricted moment in music history in terms of what "pop" is allowed to be or thought to be. Pop to me is more about structural or pattern-based principles rather than a particular sound, attitude or aesthetic. Pop to me doesn't mean "lowest common denominator." You can be as "experimental" in your sounds as any capital 'A' artist still within the architecture of pop – there's no choice to be made between the two. "Ghosts" by Japan is a perfect example of this: the song itself is an instant-classic pop construction, but the soundscape is absolutely alien, the harmony of the arrangements is really twisted. That kind of tension between songwriting craft and explorations in sound is probably the thing that excites me most in music.



SC: Can you introduce us to "Knots"?
T: "Knots" was the last song I wrote in LA before moving to London a few years ago. I arrived with an album almost totally written but I was really blocked with recording the vocals for it … for some reason I could never hit any of the songs in a way I was satisfied with. Around that time, I started getting back into trying to gather my own index or songbook of covers, mainly to enjoy singing again. One day, a friend sent me a video of Einsturzende Neubauten's "The Garden." I immediately fell in love and knew I needed to cover it – that day I made the demo arrangement and recorded the performance in a handful of takes. On the face of it, I guess it's quite a dark, psychedelic song, but thematically it is about loving someone when you've grown old with them, about your love tangling with the landscape.
Everything else flowed from there, somehow that song enabled and crystalized the whole album coming together. "Knots" takes its title from a text by the radical Scottish anti-psychiatrist R.D. Laing; it's a really strange book, basically one or two page aphoristic dialogues that describe the binds and impasses we come to in intimate relationships, so the image of untying or unknotting is related to the emotions involved in letting go, stepping off, letting in. Working with Daniel Aged on this song is one of the main things that gave me the determination to finish my album; I've admired his musicianship and spirit for a long time, so to have his blessing on "Knots" is a dream come true.



SC: What was the thinking behind the work you created for Lafayette Anticipation's new online series?
T: CONCORDIA 01 was really born out of a mutual desire between Lafawndah and I to make and share musical images/performances, but without resorting to what I guess you could call "quarantine aesthetics" – it always looks bad, it's boring, and it's also not why I personally go to music: I want to be transported, not reminded of an office meeting. It doesn't require a lot in terms of resources to make a strong image – most of the filmmakers that I love technically had much less at their disposal than anybody with an iPhone or laptop. The important part is the composition, clarity of purpose, and the tuning of emotions. If there's no bullshit behind the camera, there won't be bullshit in front of the camera. Lafawndah and I wanted to explore something diaristic that was more raw and loose, while still retaining a certain level of dream or fantasy.
SC: What are you working on at the moment; and how is the present pandemic impacting the way you're operating?
T: I have a full-length album coming this summer. Right before lockdown I was about to make a performance film with some of my favourite musicians in London – on hold now it will happen in one form or another. Lafawndah and I have made some short films, and are pushing forward towards more and more cinema. The pandemic definitely forced me to start thinking differently – obviously touring is out of the question for the rest of the year, so the Lafayette film was an experiment in communicating a world while not being able to gather. What's probably changed more than anything is the pandemic intensified some intuitions that had been gathering the last few years about the need for decentralizing power and culture. There's an opening that I didn't really expect to come in my lifetime to birth new models of art and life, and whether or not that opportunity is seized is on us. I don't expect any new good possibilities to come from above, be it a platform or a government.



SC: Can you give us some insight into your involvement with Sega Bodega's latest project?
T: Salvador and I have shared a studio for a few years but never worked on music together before. I'd watched him work a few times and was completely amazed at how he can turn the smallest increment of sound into an incredible piece of music in such a short amount of time. The track he did with Elheist, "TEASR," is one of my favourites from last year. When he told me about the covers project, early on I brought up Dido – I think I had just re-read some of Mark Fisher's early K-Punk blogs praising songs like "Life For Sale" and "White Flag" and she was on my mind. We spiralled over text for about 48 hours spamming each other with alternate ideas – in a way that's how we got to know each other better. In the end we wound up where we started. Despite being essentially a desperate song, there's also this rebellious streak in it that really speaks to me, despite the sort of "slick" surface, the sentiment is quite intense and unusual. The whole "Reestablishing Connection" project is beautiful and I'm very honoured to be part of it. Sega and I are cooking a few other things for summer.



Images courtesy Trustfall