The Aesthete's Wish List: 10 Of The Best Things You Can Buy This June
Highlighting the work of POC creatives, businesses and supporting organisations, Something Curated has compiled a list of ten of the most coveted items available for purchase this month, spanning art, fashion, home and more. To find links to donate to anti-racism charities and grassroots initiatives, see our Anti-Racism Resources list.



Art

Jamaica, 2020 || Ekua King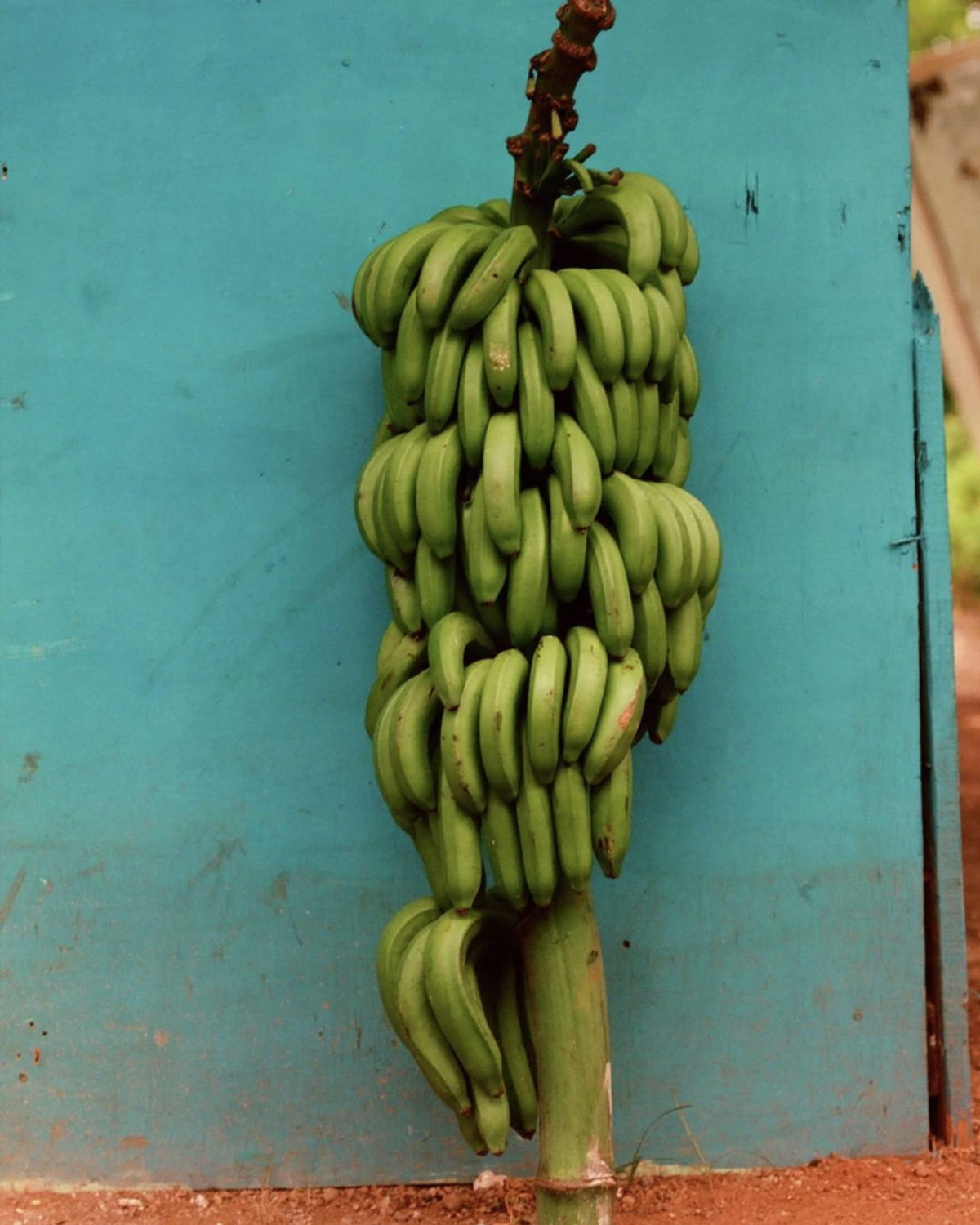 The Earth Issue's Freedom Fundraiser is a print sale created to raise funds for bail contributions and to support organisations fighting for social justice. From the first round of donations, 100% of proceeds after printing and shipping were given to organisations on Bail Funds George Floyd and the 4Front Project, a UK based youth organisation that empowers young people to fight for justice, peace and freedom. For their next round of fundraising, the initiative will be focusing on individual causes within the Black Lives Matter struggle. Support by purchasing a print, like this beautiful capture by Jamaican London-based photographer Ekua King. Available at The Earth Issue Freedom Fundraiser.



Polarity, 2013 || Alexander Ikhide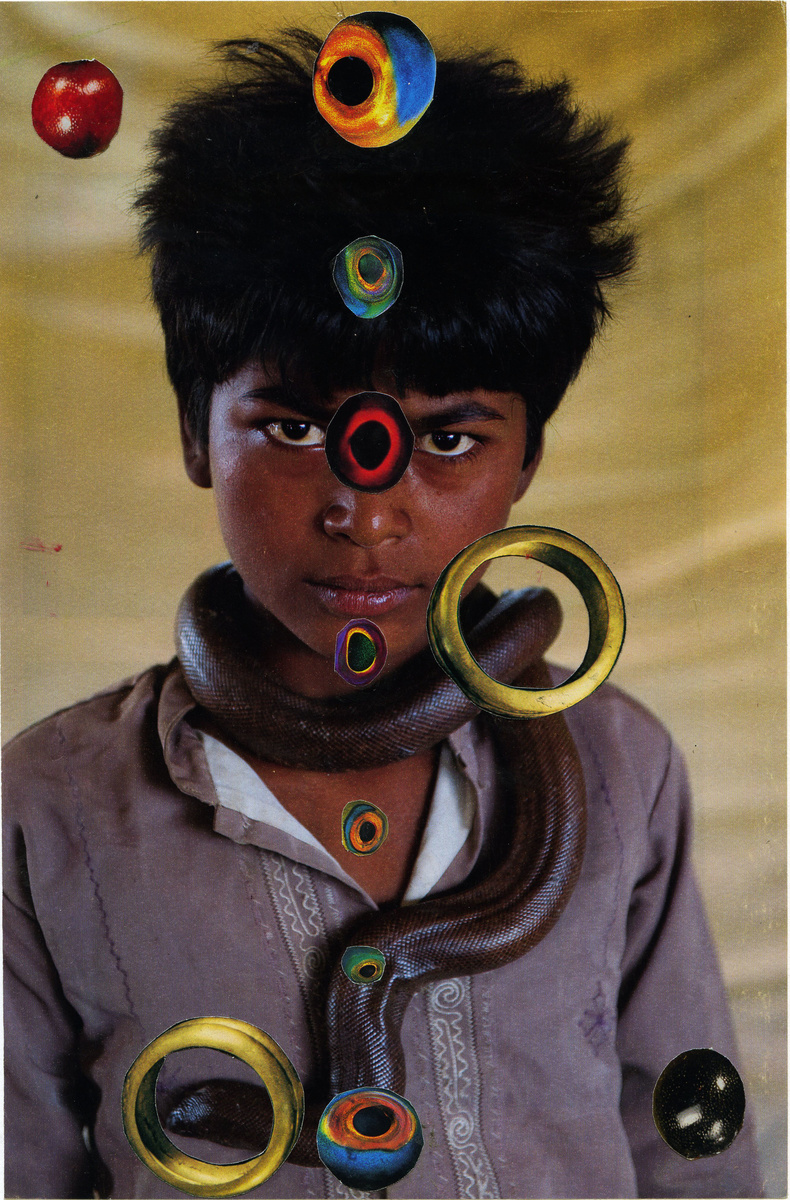 Nigerian born, London based Alexander Ikhide is a multidisciplinary visual artist working primarily in collage, mixed media and drawing. Having recently begun his exploration of documentary photography, Ikhide interrogates issues of representation, identity, history, gender and race in his practice. The figure or the image of the figure is a central theme of his works as a signifier for the Other; his works traverse the political, social, historical and cultural ideologies of African diasporic traditions in a post-colonial age, drawing on surrealist aesthetic sensibilities that inform his stylistic approach. Contact Alexander Ikhide.



Fashion

Rubberised Utility Tie Skirt || Supriya Lele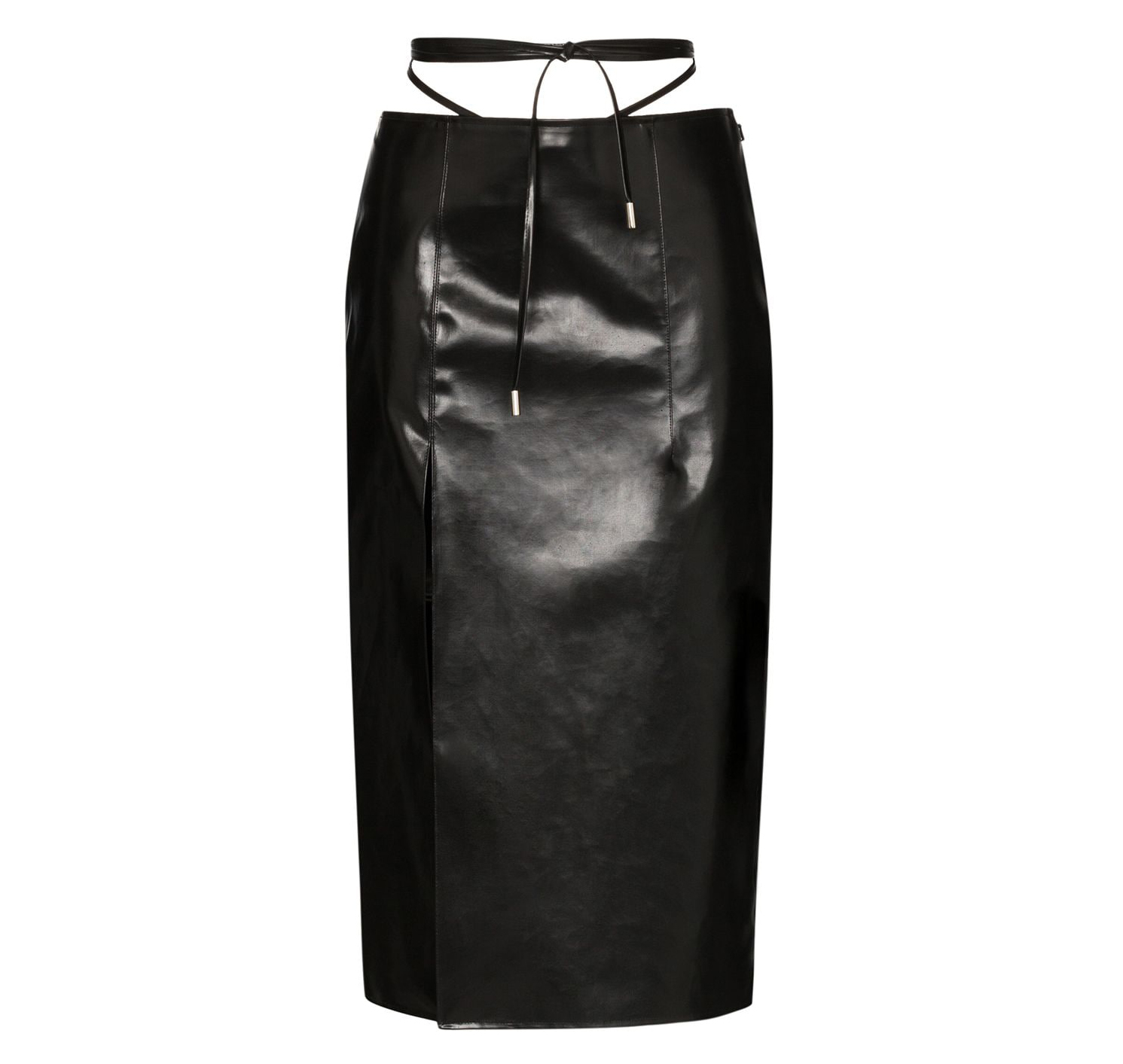 This black mohair blend rubberised utility tie midi skirt comes courtesy British-Indian designer Supriya Lele, who founded her eponymous brand following the completion of her Master's degree from the Royal College of Art in 2016. The 2020 LMVH prize shortlisted designer explores the dialogue between her British identity and Indian cultural heritage in her work. Lele made her London Fashion Week debut as a part of the Fashion East show for Autumn/Winter 2017, and her first Spring/Summer 2019 season was shown under the British Fashion Council's NewGen sponsorship. Available at Farfetch.



CDMX Tee || No Sesso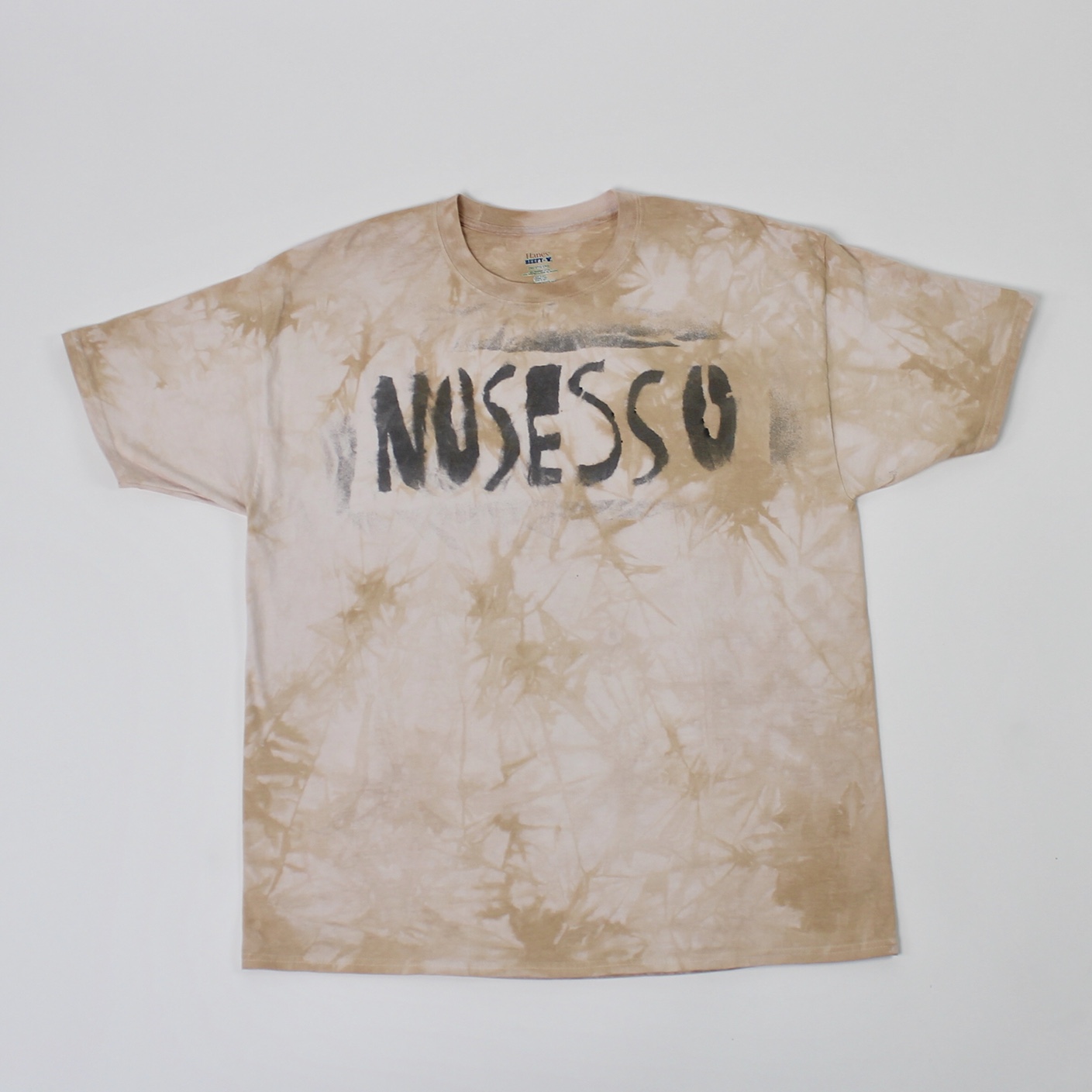 Italian for "no sex/no gender," No Sesso is the Los Angeles fashion house founded by Pierre Davis in 2015. She helms the brand with Arin Hayes and together they've created a line that challenges the conventions of fashion, art, culture and design. A community powered brand that focuses on empowering people of all colours, shapes, and identities, No Sesso creates collections that feature a wide range of prints, fabrics, reconstructed materials, and most notably, their signature hand embroidery. Available at No Sesso.



Accessories

Black & Red Marbled Scallop Handle Bag || Flat Fifteen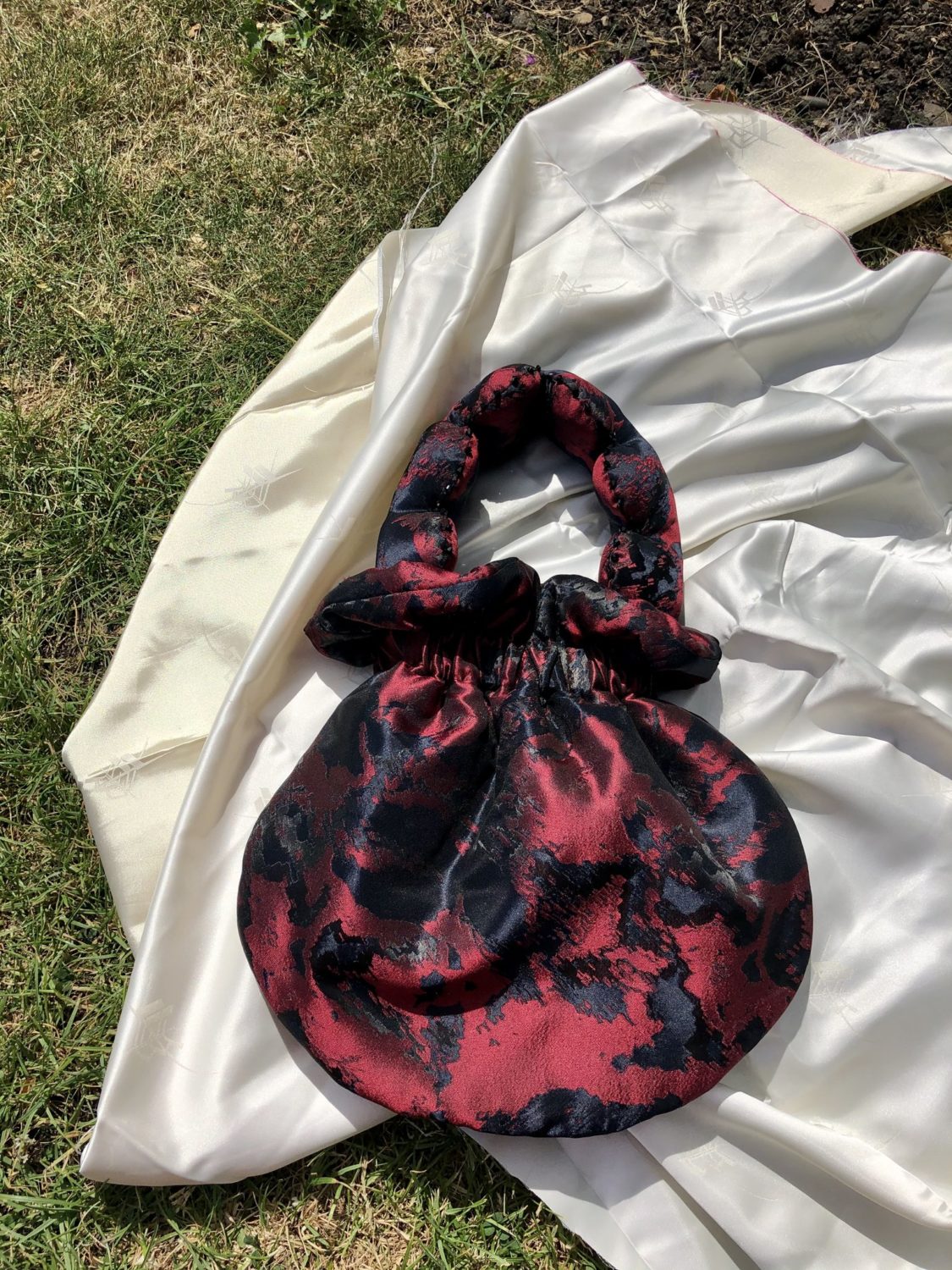 Describing her pieces as the "tiny bags that you Aunty would probably wear to church on Sunday", South London born-and-raised designer Francesca Kappo hand-makes all her pieces in her own flat utilising repurposed and archive materials. This beautiful black and dark red marble pattern jacquard double lined pouch bag features the designer's signature marshmallow padded scallop handle, adorned with Swarovski crystal beads. She notes, "This particular fabric is vintage and given to me by my lovely Uncles David & Tristan; it's a remnant from their own fashion label during the 90s." Available at Flat Fifteen.



Cargo Granite Sunglasses || A-COLD-WALL*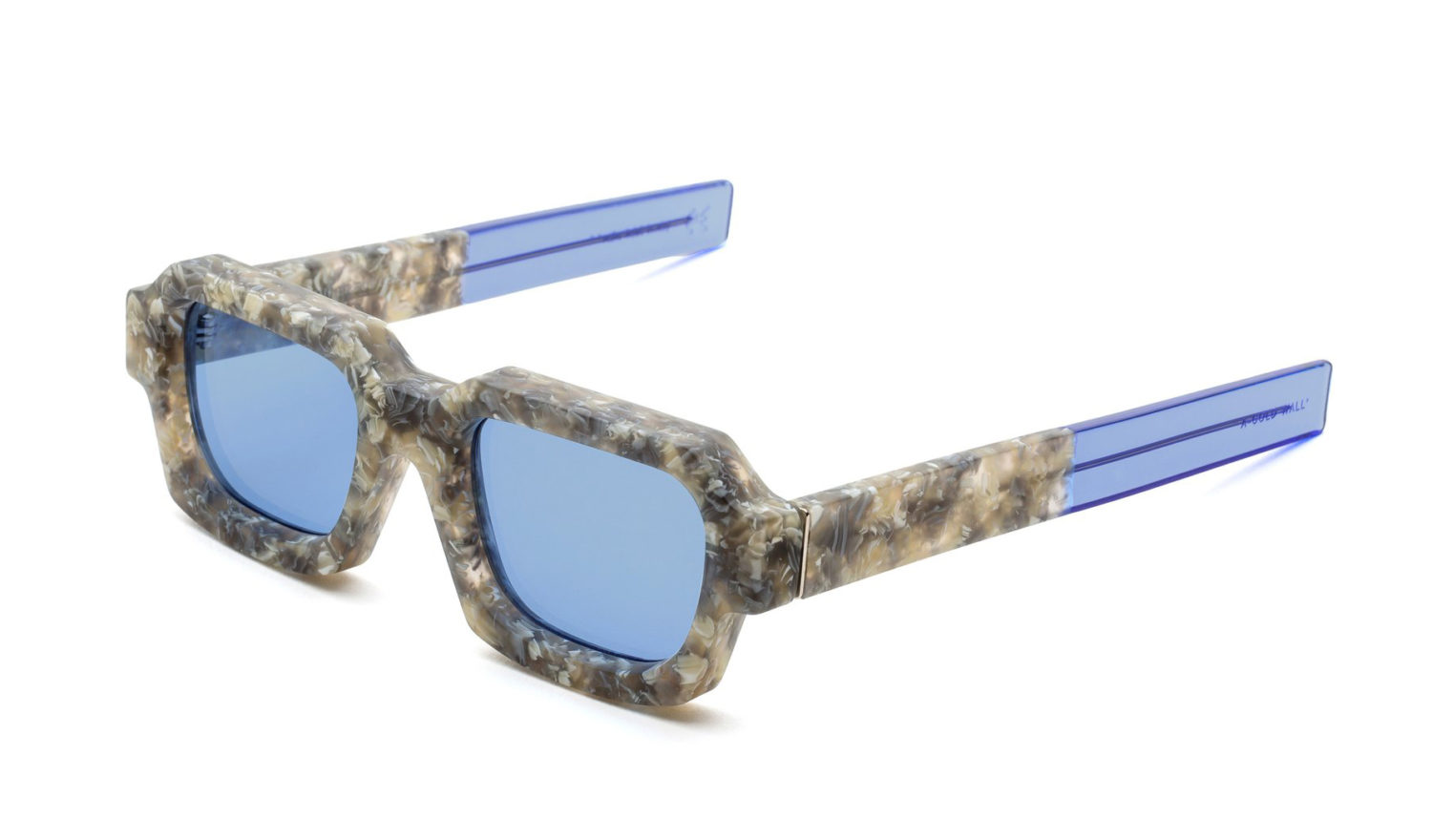 Following his time working with Virgil Abloh and Kanye West, British designer Samuel Ross launched his label A-COLD-WALL* in 2015 as a self-funded project inspired by the British class system, reflecting his personal story of growing up in a working-class neighbourhood and studying design. The designer believes fashion is a force for change, and while he can speak articulately about politics and the disenfranchisement of the digital generation, he himself has become the model of the progress he endeavours to foster. These striking geometric sunglasses are a collaboration between Ross and eyewear brand Retrosuperfuture. Available at A-COLD-WALL*.



Home

'Mutual' Modular Seat || Kusheda Mensah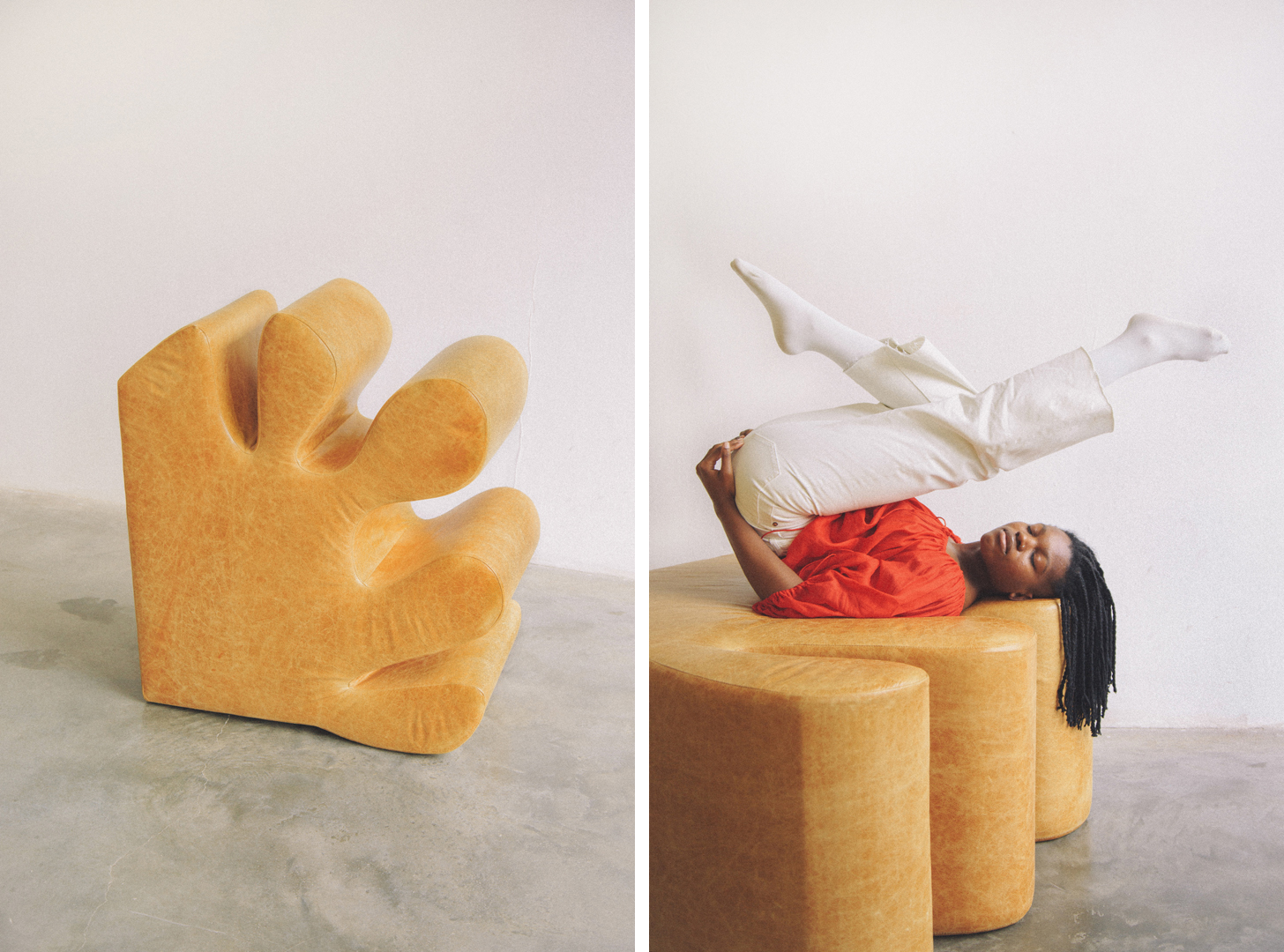 Kusheda Mensah is a British born Ghanaian designer based in London. Her love for furniture design and diverse lifestyle pieces began whilst studying on a bachelor's degree in print design at the London College of Communication. At the root of her work, the designer endeavours to create playful and functional living environments. Mensah's first collection of furniture explores face-to-face interactions between people and its deterioration. Inspired by sustaining this idea of mutuality, the collection uses abstract tactical shaped furniture, to encourage others to configure their own social spaces, with the ambition of changing this narrative. Contact Modular by Mensah.



Palo Santo Incense || Satta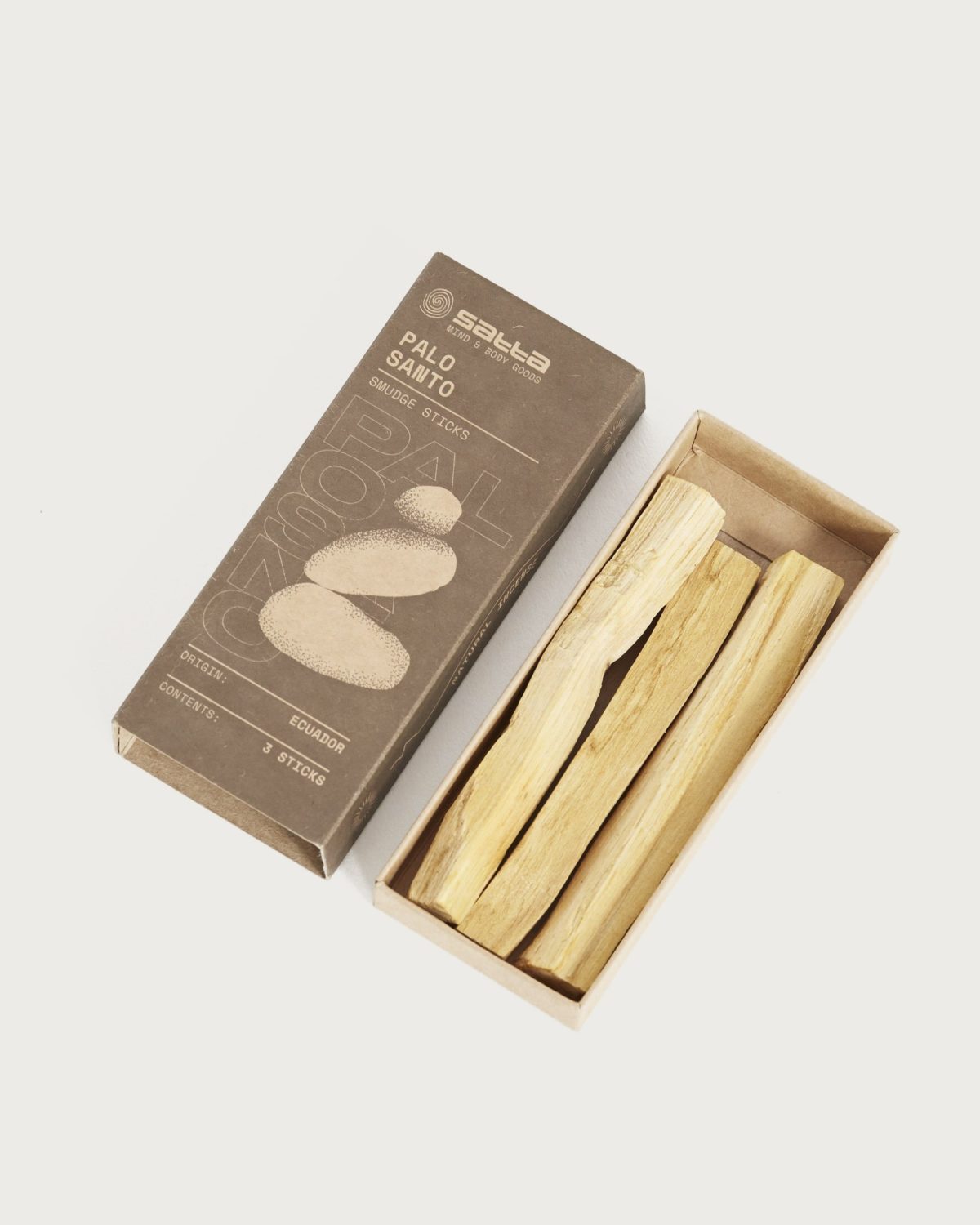 Satta founder Joe Lauder draws on his experience as a landscaper and woodworker, influenced by utility, simplicity and comfort. Satta's offering spans garments and accessories, as well as an elegant edit of lifestyle goods, including a range of incense. Palo Santo is a naturally aromatic incense which has been used for centuries by the Incas and indigenous people of the Andes for cleansing and purification during ceremonies. Satta's Palo Santo is sustainably wild-harvested in Ecuador from trees that have fallen naturally. Available at Satta.



Books

6Ft || Edward Enninful , Gary Card, Harley Weir, Ib Kamara, Tim Walker, Ivar Wigan, James Massiah & More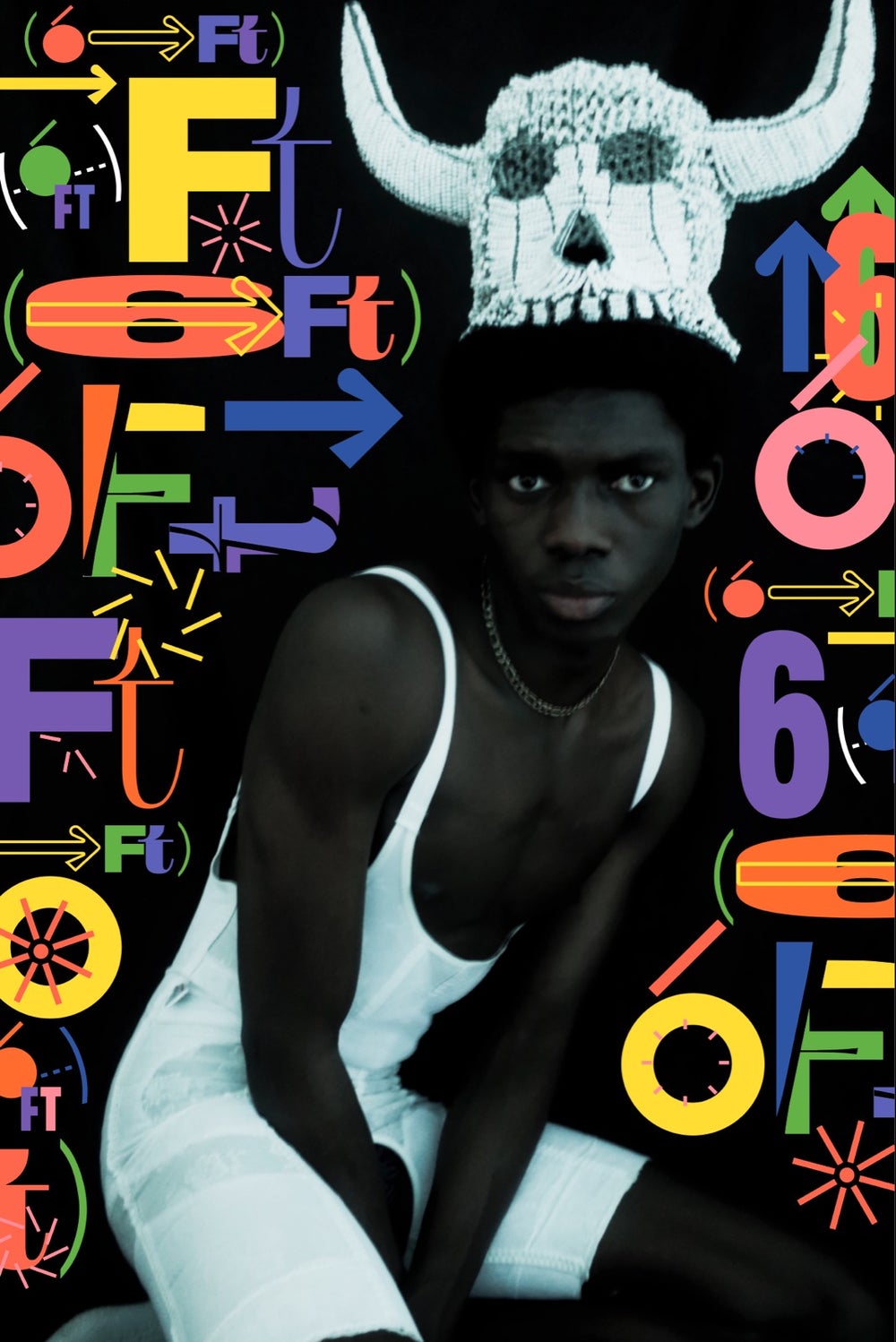 6Ft is a limited edition printed publication made in support of the UKQTIBIPOC Emergency Relief & Hardship Fund, featuring work made in quarantine by a diverse roster of creatives. The emergency relief and hardship fund has been set up to provide short term support to Queer, Trans and Intersex, Black, Indigenous, People of Color currently living in the UK who are affected by the outbreak and on-going shutdown caused by Covid-19. Contributors to the publication include Akeem Smith, Anish Kapoor, Ib Kamara, Aya Brown, Eddie Peake, Campbell Addy, Martin Parr, and many more. Available at 6Ft.



Death Magick Abundance || Akasha Leilani Rabut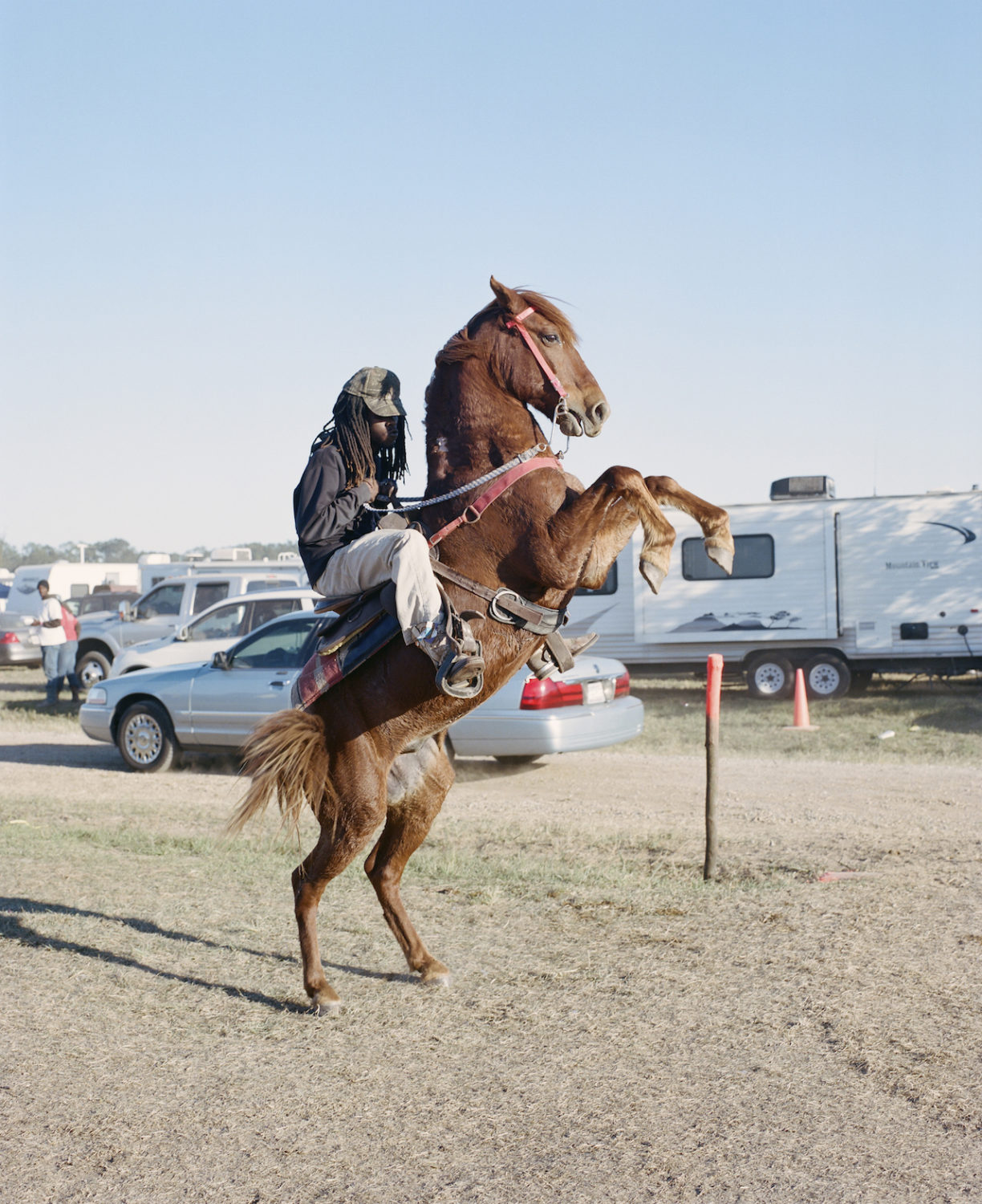 More than any party, parade, team, or disaster, New Orleans is the people. The ones who persevere, survive, strengthen, and transform the city in all its unceasing vibrancy. For nearly a decade, photographer Akasha Rabut has documented this thriving culture. In Death Magick Abundance, her first book, she reveals the city's spirit through the pink smoke of the Caramel Curves, the first all-female black motorcycle club; alongside the Southern Riderz, urban cowboys on horseback in the streets; and many others who represent the next generation of New Orleans. Seeking to interpret and preserve a sacred cultural heritage while redefining itself against a constantly shifting landscape, Death Magick Abundance is a conduit for the love and unending beauty of New Orleans and its people to flow to the rest of the world. Available at Akasha Leilani Rabut.



Selected by Keshav Anand / Feature image: Central City, 2014, Akasha Leilani Rabut from Death Magick Abundance (via Akasha Leilani Rabut)