Interview: Luar's Raul Lopez In Conversation With Dominican Artist Bony Ramirez
By Something Curated
Dominican born and US based visual artist Bony Ramirez's works explore complex social and political issues through sumptuously rendered depictions of anatomically distorted figures. Taking inspiration from nature and his Caribbean roots, as well as architecture and Renaissance art, the artist's practice embraces a breadth of media, from paint and oil pastels to clay and resin. To learn more about his work and life, Luar designer and fellow Dominican Raul Lopez speaks with Ramirez.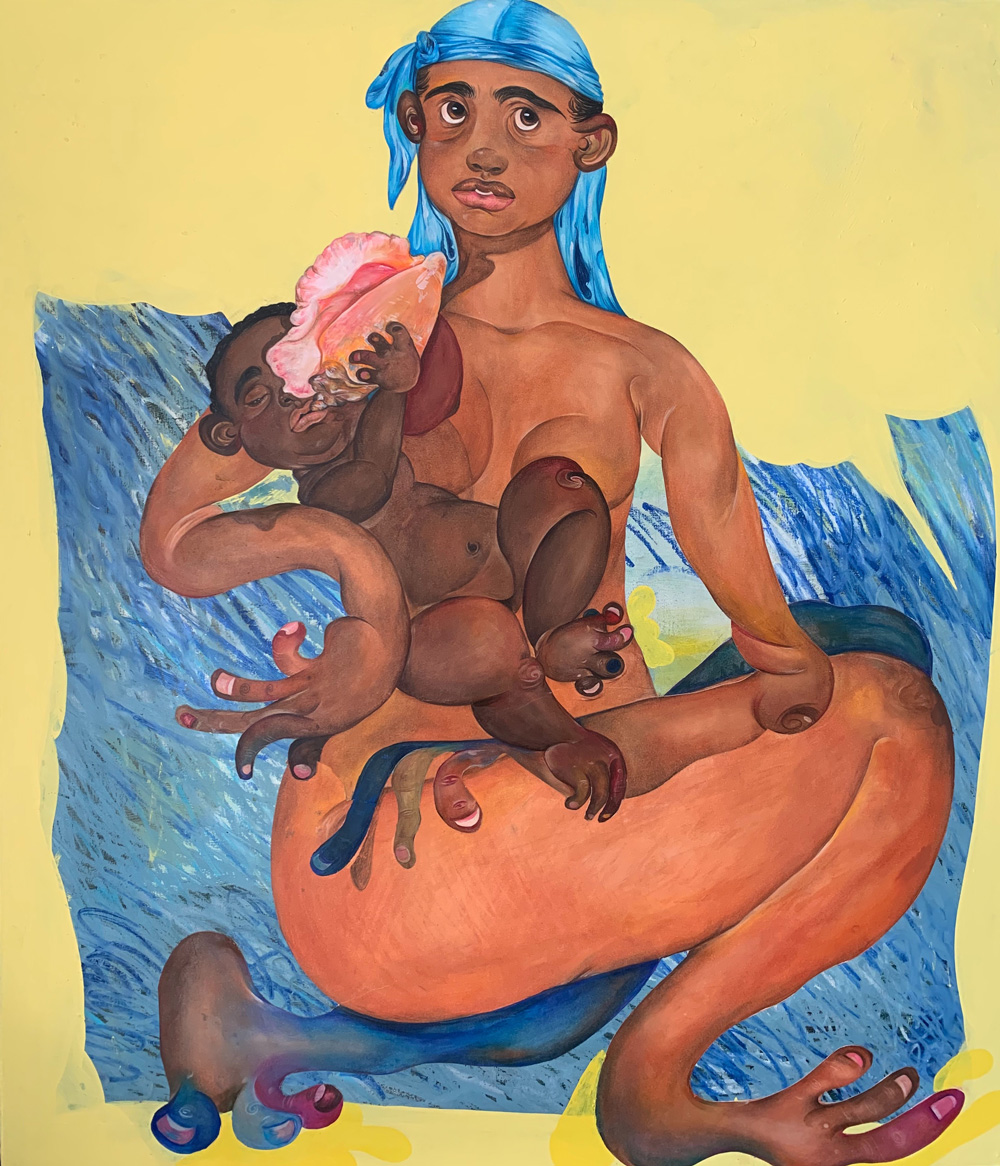 Raul Lopez: Tell me how you became an artist?
Bony Ramirez: I've always loved art ever since I can remember. I don't know where I got it from; like most Dominican children, we didn't grow up in artistic households. I started drawing religious icons, since that's mainly the type of art you would find in a Dominican home. I realised I was really good at it when we moved to the US and took art classes in high school. Since then I've made it my goal to become the best artist I can. As a self-taught artist navigating the "art world" with no mentors or institutional support, it has been difficult, but I'm confident that my work speaks for itself and I have a lot of confidence in a bright future!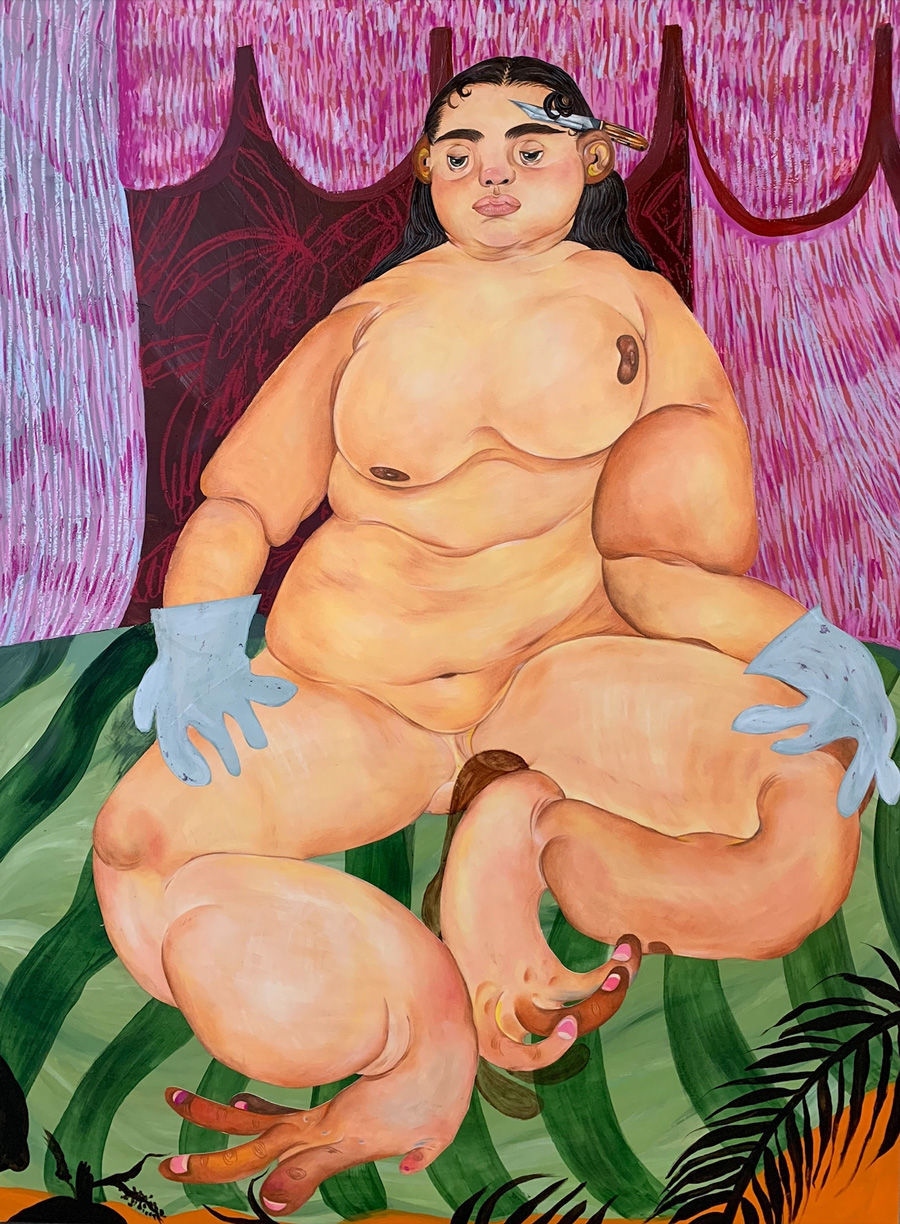 RL: How has your practice developed?
BR: My work has changed a lot. I started with a style more guided for children. At some point I wanted to be a children's book illustrator, so my early works are cute little characters. Later, I realised that I wanted my work to be stronger and with a bigger purpose. My characters turned into full blown adults with an exaggerated anatomy.
RL: Are there any recurring themes that you explore and depict?
BR: Some recurring themes in my work are definitely Caribbean culture and religious (Catholic) motifs or allegories. These two things really shaped my childhood, so they're always ingrained in my head.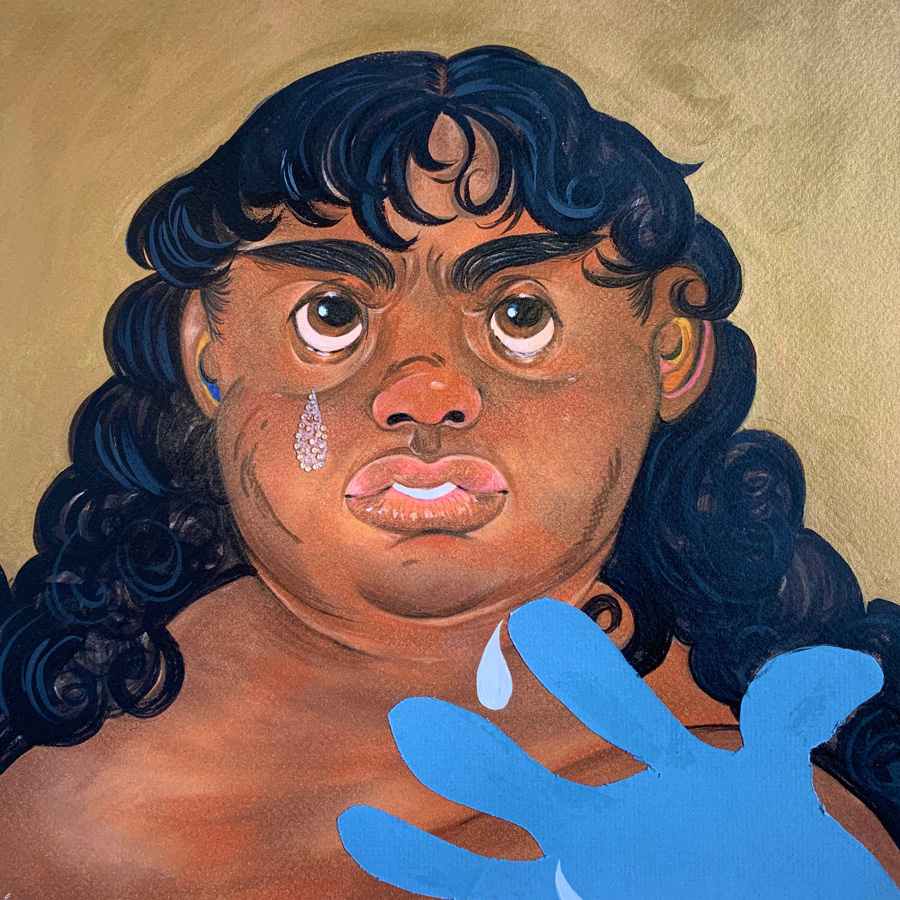 RL: How has your Dominican heritage shaped your practice?
BR: My Dominican heritage has moulded my art practice into a unique view of the Caribbean/Dominican experience and culture. More recently, I realised the importance of giving Dominican culture the place it deserves in contemporary art. We are such a creative and vibrant culture! Rich in landscape paintings, sculptures that come straight from our African ancestors, and a world view that is unique to the Dominican individual. Our experiences and culture is similar to most countries in the Caribbean, so anyone from the Caribbean can feel represented in my work. In such divisive times we all need to come together and show the art world the beauty and power of the Caribeños!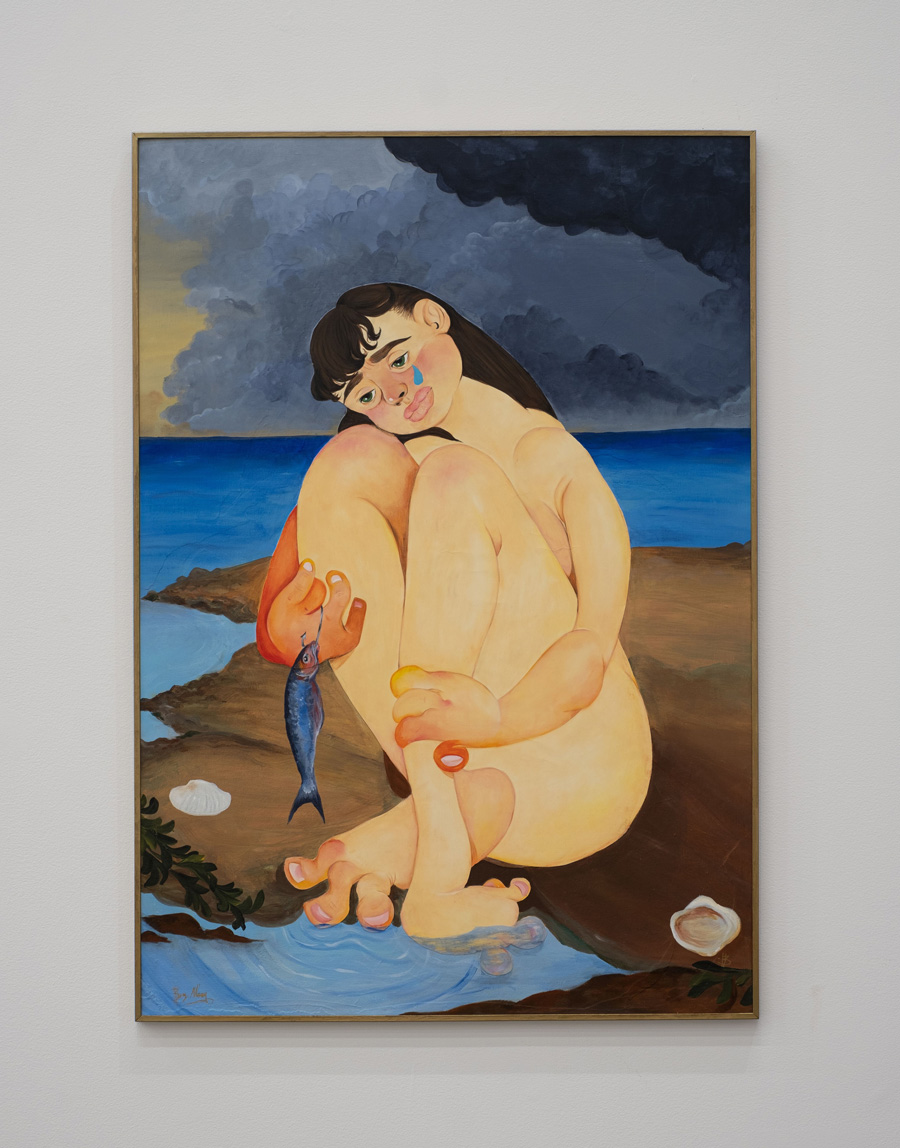 RL: What is your advice to Dominican artists looking to develop their practice or career?
BR: My biggest advice is to never forget where you come from. Always take pride in your roots. It's easy for a Dominican artist to get discouraged about pursuing art as a career, because as much as it hurts me to admit, our country does not put any effort into promoting the arts. This leads for a lot of doubt from our family members and close ones, which makes us insecure about ever achieving something with our art. Believing in yourself is the biggest tool you have to succeed.
RL: What do you hope the observer to experience in your work?
BR: When looking at my paintings in person, I want the observer to see and experience the use of materials, the different layers and textures. For my new body of work that will have a big influx of Caribbean/Dominican culture, I really want to viewer to feel identified not only with the figures, but with the motifs that may appear to be hidden to the non-Caribbean eye. I want my work to be like a portal that will transport people that feel identified with it into my world.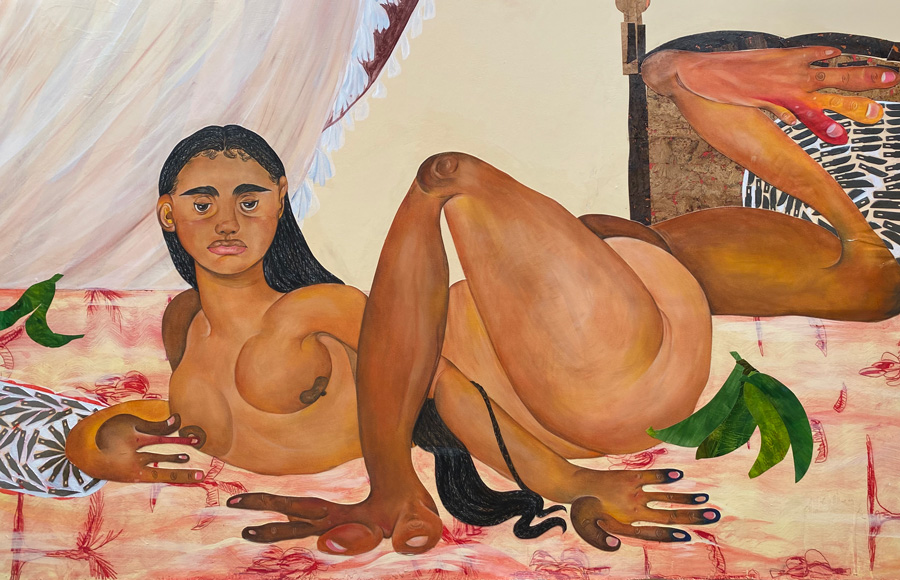 RL: What are the most important issues to you personally?
BR: The most important issues for me personally are the immigrant experience in the United States, the erasure/denial of Blackness in the Dominican community and growing up LGBTQ+ in a religious Latino household.
RL: What are 3 things you can't live without?
BR: Art, mangu and Pinterest.



Feature image: Bony Ramirez, The Desire Of Power (2019) / Images courtesy the Artist