Interview: Furniture Designer Peter Mabeo On Quality, Continuity & Human Relationships
Designer Peter Mabeo hails from Botswana's capital Gaborone, where he continues to helm his eponymous furniture studio. Back in 1997, Mabeo began collaborating with local artisans to produce design objects, embracing Botswana's rich craft heritage. Close to a decade later, Mabeo established his own atelier, Mabeo Furniture, and has since collaborated with a breadth of contemporary designers, from Spanish architect Patricia Urquiola to Italian industrial designer Luca Nichetto, to create sustainable and ethically produced interior design pieces that celebrate and support Botswana's local artisans. Today, a staple at international design fairs and exhibitions with a discerning client list, Mabeo remains a distinct voice in the industry. To learn more about the designer and the thinking behind his studio, Something Curated spoke with Mabeo.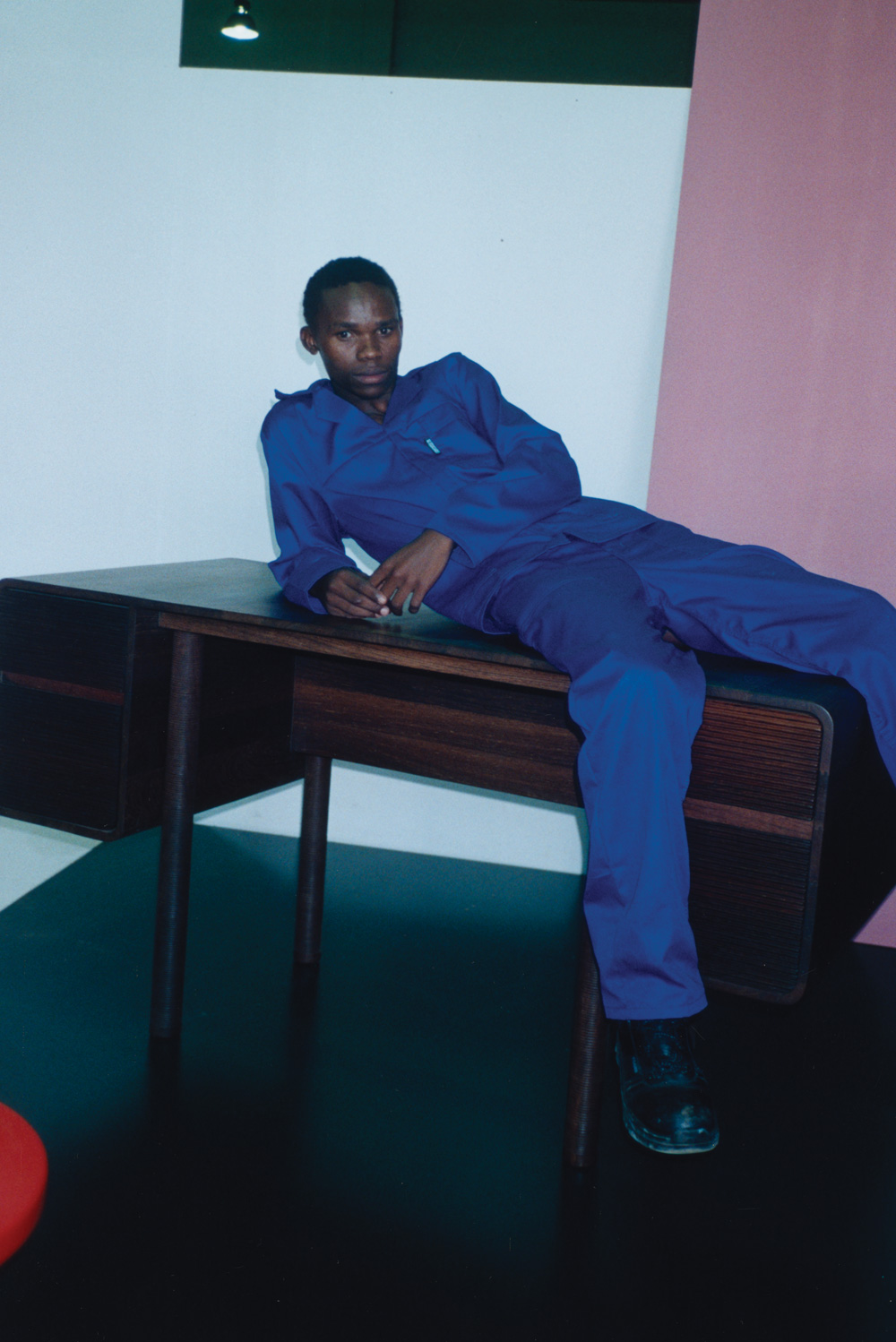 Something Curated: Can you give us some insight into your background; what attracted you to furniture?
Peter Mabeo: I was born and live in Botswana. Being in the first generation to grow up in post-independent Africa, in a place considered to be one of the poorest countries in the world by the West – although in reality it was far from it – and having parents who had to transition between opposite ways of living "overnight," from cultural practices being outlawed or rendered totally irrelevant, to Western formal education, etc., was an interesting environment to be raised in. It was complicated but it allowed for there to be fluidity if one was inwardly rebellious. The difficult task that all these changes had to contend with was people who had broad, multi-layered ways of thinking that appeared as being overly simplistic to the West. The overly descriptive or analytical method of viewing culture or relationships is the only way that the outside viewpoint could rationalise. An unwillingness to let this way of thinking to be subdued while being able to be a "functional" citizen is my real background. Education, design, artistic expression, etc. are incidental in my view.
And as for furniture, it is a medium. A field that allows me to work across environments, to blur the lines between divisions of culture, the formal and the so called informal. Not romanticised culture but actual daily, living culture that is practiced, by either embracing or denying it, in subtle yet significant ways as we make objects. My initial interest was architecture, but I was not able to realise this. Regardless of the medium, what is important to me is the starting point, the spark or the seed that determines how to move. I could live in total isolation and create myself but I don't have the luxury of being an elite artist in an environment where co-creation is vital. Or I can try to "make it" in the international world by living in Europe or America, make money and a name there and then return home to make a contribution occasionally for a press worthy project, or return permanently, after realising myself. Either of these options would be much easier but, less interesting. Or, I can build a furniture conglomerate based on relationships with government officials through deal making as is the case with local success stories. Or I could bring in a big low cost international furniture maker from the East or West to invest locally and create jobs… how uninspiring. Not uninspiring because I crave creativity but uninspiring because it is limiting, lacking in intelligence and undermining of people in so many respects.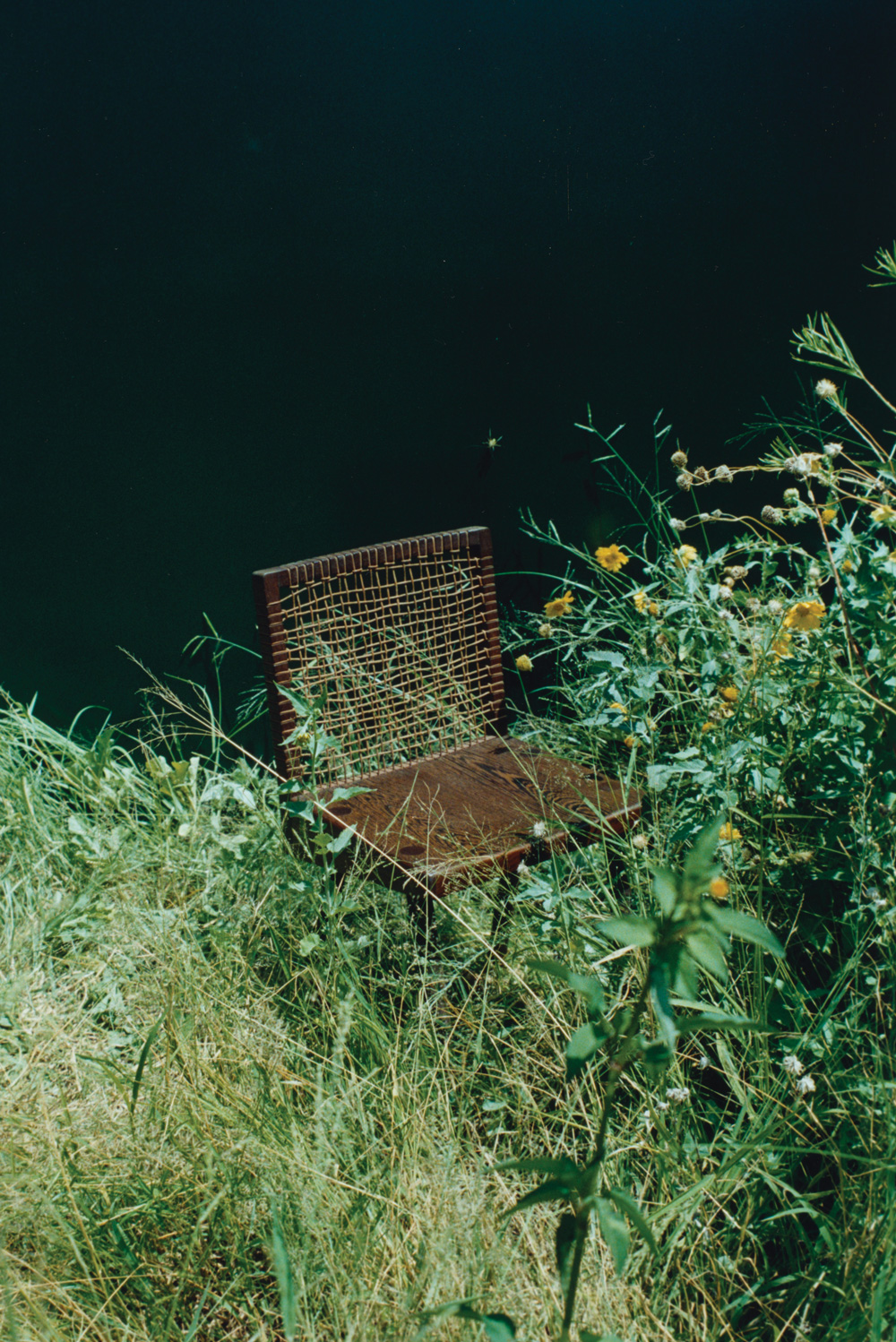 There is an opportunity to make a contribution beyond mere participation in the world. Starting a brand and conforming to the demands of the industry while stubbornly relating to what is interesting and important, beyond design labels, superficial beauty, relevance and coolness is not easy but, I do not know any other way. It is slower, purely because sometimes you have to wait for others to tune in. Speed, competitiveness, efficiency and recognition can be useful, but they have their place. I prefer words like quality, longevity, continuity, rooted from an interest in relationships, exchange and participation, expressed through work that results from careful observation and respect of materials, materiality, environment, atmosphere, energy, technique, attitude, forms, volume, and all the good stuff that I hope I share with your readers.
SC: What are you currently working on and how has the pandemic affected the way you operate?
PM: Aside from making sure that we are able to make our work available in the easiest way to our clients, wherever they may be, my team and I, whether it is the crafts person in our workshop or in a so called remote corner of the country, or with a collaborating designer in another part of the world, are constantly engaged in dialogue and experimentation. Some projects are able to get to the final stage fast and some take years. The logistical interruptions brought about by the COVID measures have had an impact on our ability to deliver in ways that we are accustomed to. Exhibitions and travel which are important have also had to be stopped. Reduced income to our business has also resulted in complications. Having said this, we are accustomed to complications that are not typical. So, in a way, the stress associated with the pandemic is not extremely different to what we have had to deal with as we work on the fringes of normal demands that we do not entirely fit into.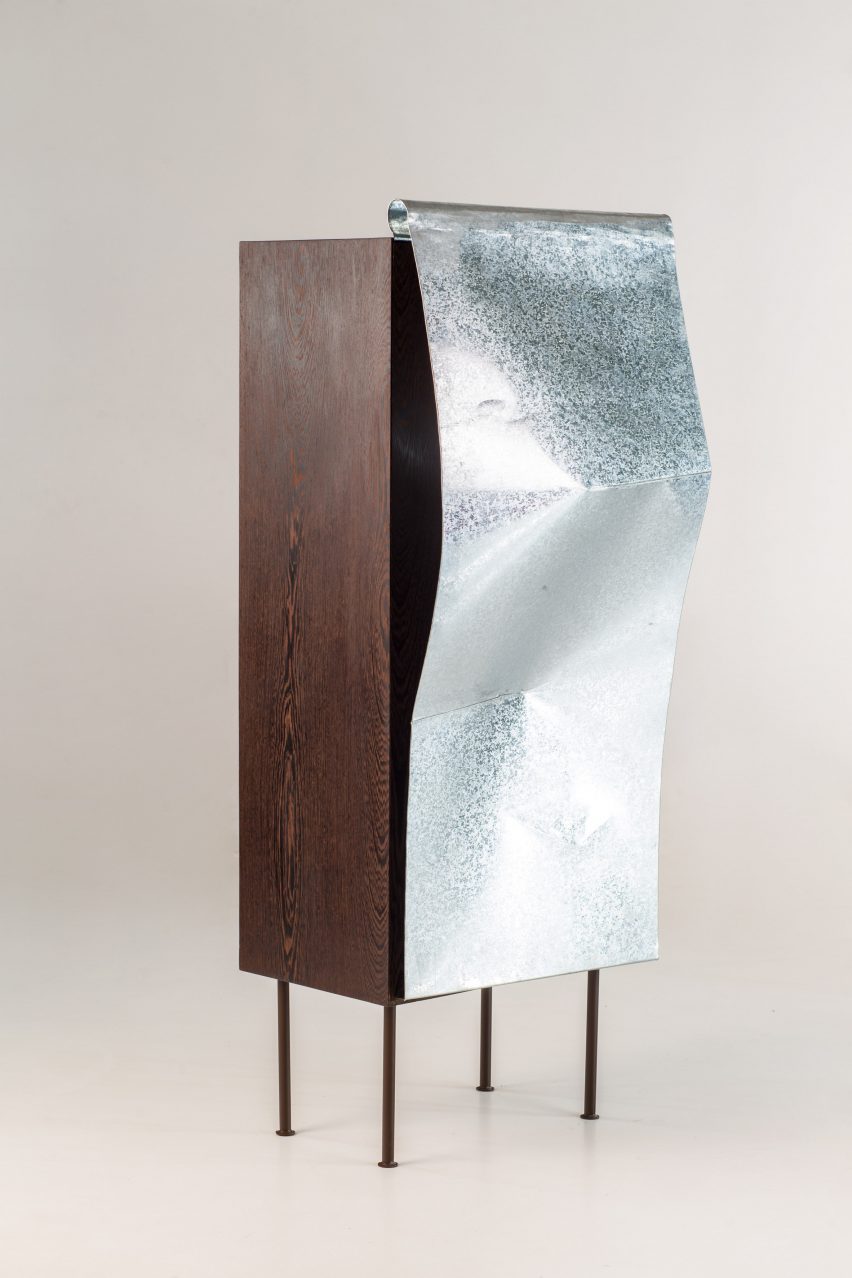 The interesting result is that certain things that have been taken for granted are now being re-evaluated. This is also the case with the recent events around the systemic racism issues. There are situations that we have had to navigate through over the past 2 decades that are now being discussed. Perhaps attention from your publication is also a resulting factor. Either way, what is important is to consider what remains timeless and what is not influenced by changing points of attention. To find a way of remaining attentive through our work without prescription through our small actions guided by a broad viewpoint. Disruptions are always great yet, I find it easier to be slower in thinking and taking careful yet confident steps, instead of relying on being triggered into action. There are other issues that are not yet highlighted that we deal with that we hope will also be equally highlighted in the future that we are acutely aware of. We watch from the outside, patiently while we consistently work as we relate to those who are connected with our approach, around the world.
SC: Your diverse pieces and projects celebrate Botswana's craft heritage and support local artisan economies — could you expand on this?
PM: Through celebrating Botswana's craft heritage, we are celebrating the heritage of craft in Africa and by extension in the world. Craft and humanity are aligned. The starting point is not to set out to celebrate heritage or align with humanity. That is more of a result. We work with what is available and what we have access to. Sometimes what we have access to is not clear. An example of this is material, in this particular example the wood we use. Due to lack of clarity about how it is handled from the source, we go out in search of people who have an interest in being transparent and careful. Or, if we find that we are not sure how to express a technique due to local and international contexts or lack thereof, we look for a designer who shares a particular approach to collaborate with. It is really quite simple.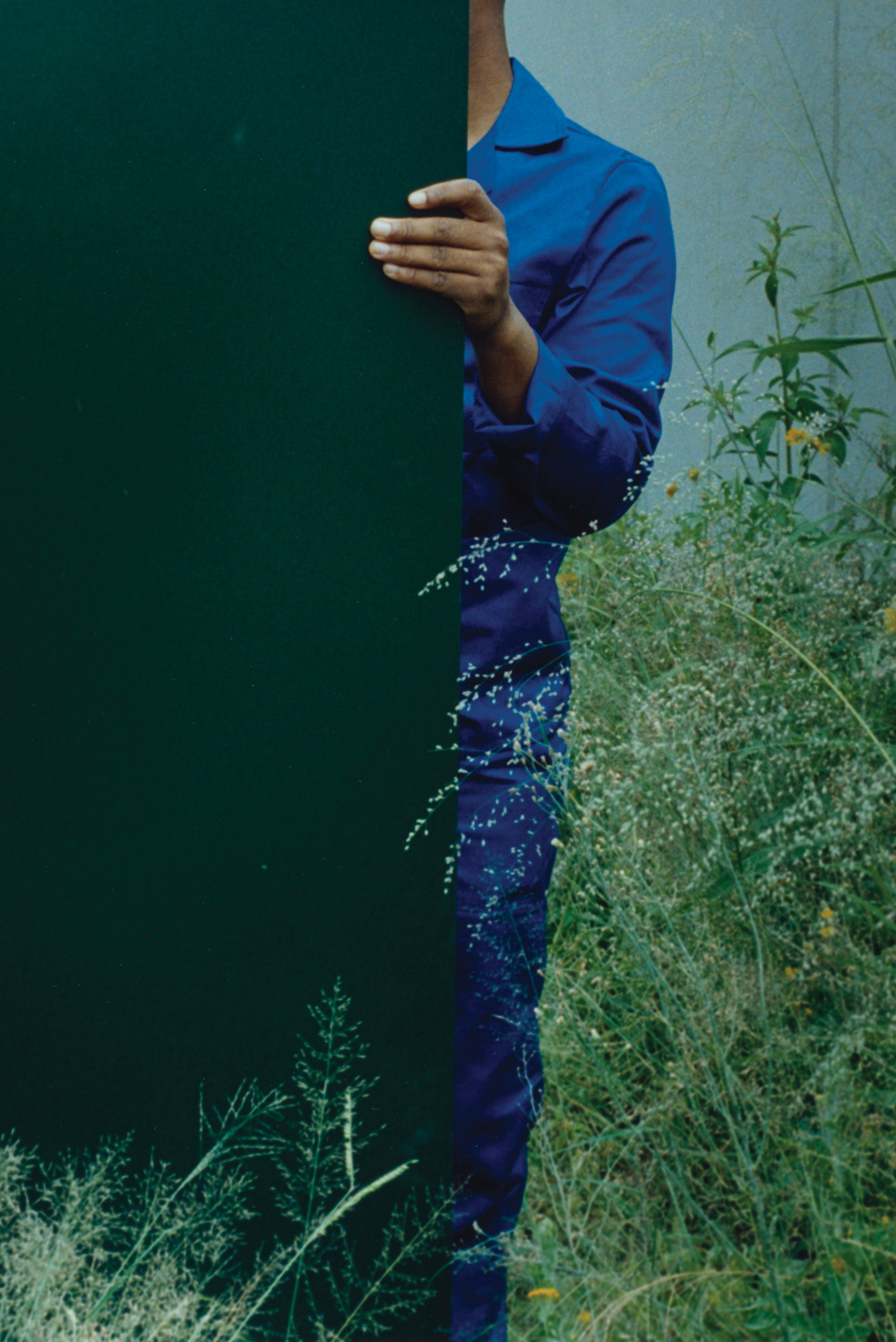 The essential ingredient if one can trivialise people to ingredients, is the crafts people, the custodians of what was and what is as we move to what can be. The idea of choosing the steps, the relationships, the venues, the projects, are purely based on finding our way to those we can relate to as easily as possible in the best way, with what we have access to. The culture and the associated people are the essence. So, the perception of us celebrating them is a result of this attitude. I am grateful for the acknowledgment and yet as much as this is the case, this way of thinking, of celebrating something in the typical sense is too complex for me to relate to. Celebrating or promoting culture is not something I am worthy of. I may in some way be doing a disservice to culture. I have to be aware of this possibility and be willing to reconsider what I do.
SC: Can you tell us about the thinking behind Mabeo's striking Zezuru series?
PM: The Zezuru series, as is the case with a lot of our work is a result of being interested in a seemingly simple, hand metal beating technique and more importantly in the talented artisans who employ it. The technique is not too dissimilar to how textile is handled. There is a lot of pattern cutting and folding involved. The designer we collaborated with on the project, Ines Bresssand, took a great interest in this. Although our collaboration initially focused on baskets due to the great work she is doing with weaving, this more immediate technique was appealing at the time. The crafts people have mastered this technique for totally different reasons. Their reason was based on necessity and availability of waste material that has little or no cost. The differing starting points of interest, the necessity-based crafts person with great skill, the designer and editor, all converged under the idea of collaboration in its most basic and pure form. To further expand the scope of collaboration as it is the essential component, adding in the skills of the wood craftsmen and women we work with was also decided on. So many beautifully contrasted materials, and contrasted mind-sets were involved, converging around this simple act of collaboration using great sensitivity and energy, resulting in a great project.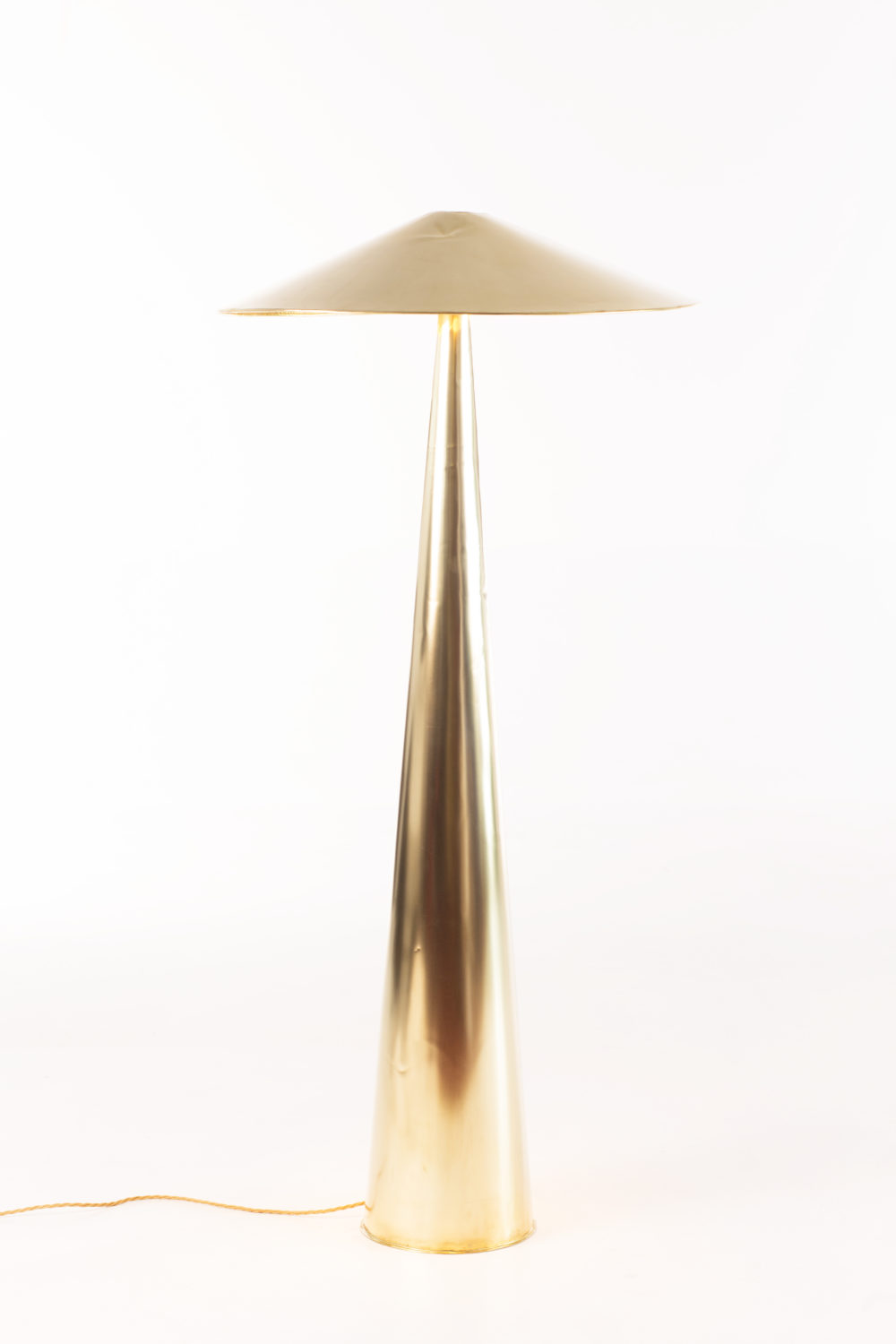 SC: Are there any particular materials or processes that you're enjoying exploring at present?
PM: Yes, not just materials but, we are also involved with architectural installations, possible public art projects, all done selectively and carefully. While the materials or the structure may vary, the basis is always simple and the same.
SC: What do you want to learn more about?
PM: The advantage of collaboration is that I always learn from whomever I interact with. Every craftsperson, designer, student, client, I have interacted with has left an impression. Technical and structural information is always useful but that is easily accessible in this day and age. What I find more interesting is being able to create an environment where there is accessibility and space for people to be involved, to find ways of finding great use for their skills and culture, especially from distinct points, to converge harmoniously. This is the skill that is helpful. To work in ways where basic functionality, easy humane interaction with what surrounds us and with each other is the primary interest as we create tangible objects that have a resulting, discreet quality about them that transcends immediately perceivable physical attributes.



Interview by Keshav Anand / Feature image: OMO Creates — All images courtesy Mabeo