A History Of The Restaurant
The concept of eating out, in its most rudimentary form, has been a cultural phenomenon for millennia. It is widely thought that in the West, the earliest incarnation of the modern restaurant hails from Paris, France, though even earlier examples of formal public dining have been documented some 600 years prior in Asia. Records suggest the very first establishments that were recognisable as restaurants were born around 1100AD in China, when cities like Kaifeng and Hangzhou were home to bustling urban populations of more than a million citizens respectively.
While trade proliferated between the Song Dynasty's booming northern and southern centres during the 12th-century, Chinese tradesmen travelling outside their home city were not familiar with the regional dishes that greeted them at their new destination. "The original restaurants in those two cities are essentially southern cooking for people coming up from the south or northern cooking for people coming down from the north," notes Elliott Shore, co-author of Dining Out: A Global History of Restaurants. These early eateries were situated in vibrant entertainment districts that served business travellers, replete with hotels, bars and brothels, not unlike the touristic neighbourhoods of 21st-century cities.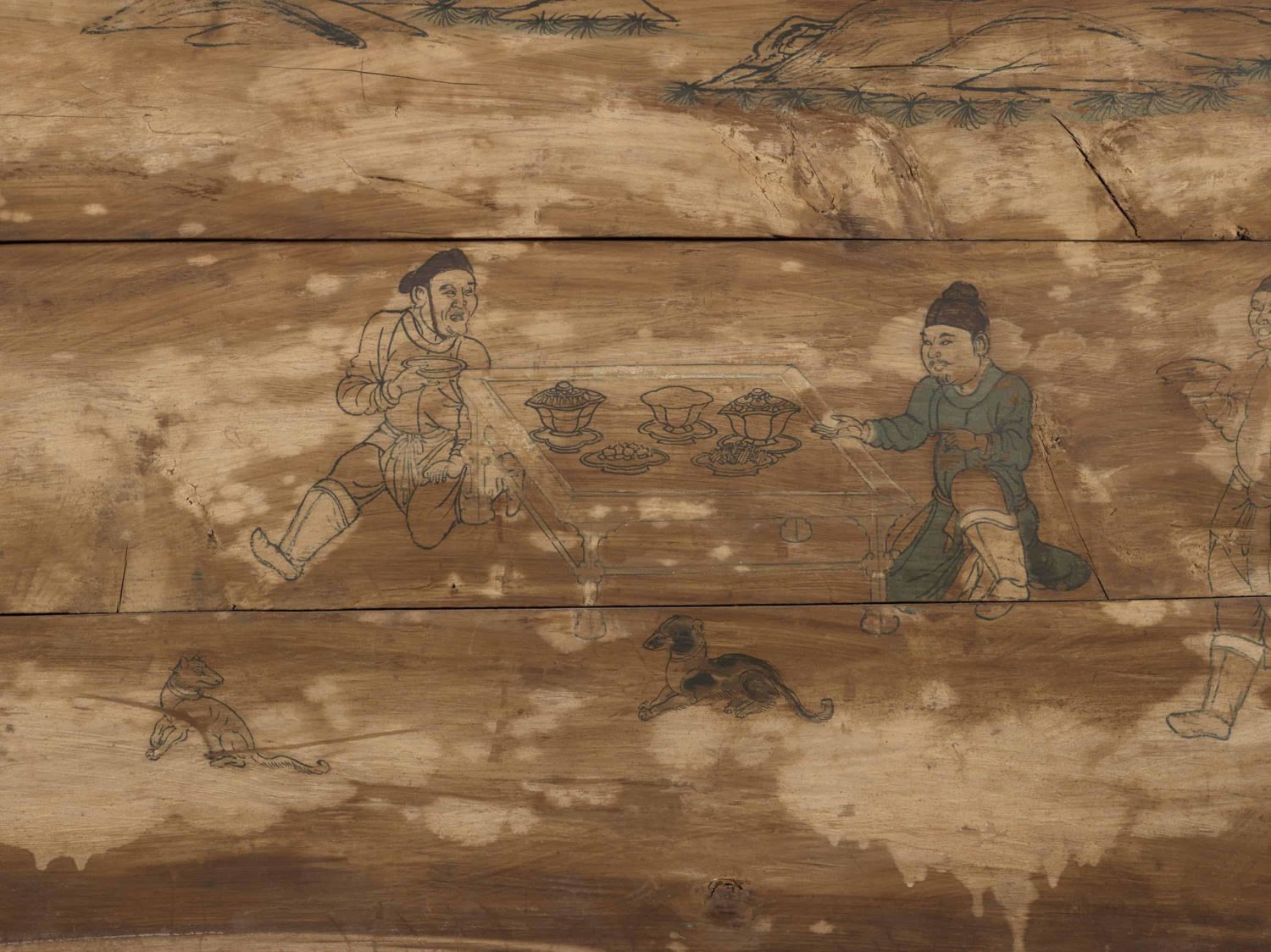 Many similarities can be drawn between these prototypical eateries and the experience of dining out today. According to a Chinese manuscript from 1126AD, patrons of one extravagant restaurant were initially presented with a vast selection of pre-plated "demonstration" dishes serving as a menu, before a carefully trained and well-dressed team of waiters tended to the diners needs. Some years later, in Japan, a distinct restaurant culture arose out of the teahouse traditions of the 1500s. The 16th-century Japanese chef Sen no Rikyu created the multicourse kaiseki dining tradition, in which complex tasting menus were crafted to tell the story of a specific place and season.
During the 15th-century, a tradition appeared in the West known in French as the table d'hôte, a fixed price meal eaten at a communal table. It was years after this that the first restaurant in Paris was established. The word "restaurant" is derived from the French verb "restaurer," meaning "to restore oneself." Essentially regarded as a health food spot, these establishments focused specifically on selling bouillon, a restorative, slow cooked bone broth. The first restaurant proprietor is believed to have been A. Boulanger, a broth vendor, who opened his business in Paris in 1765. The sign above his door advertised restoratives, or "restaurants," referring to the soups and broths available within, and giving the dining institution its name.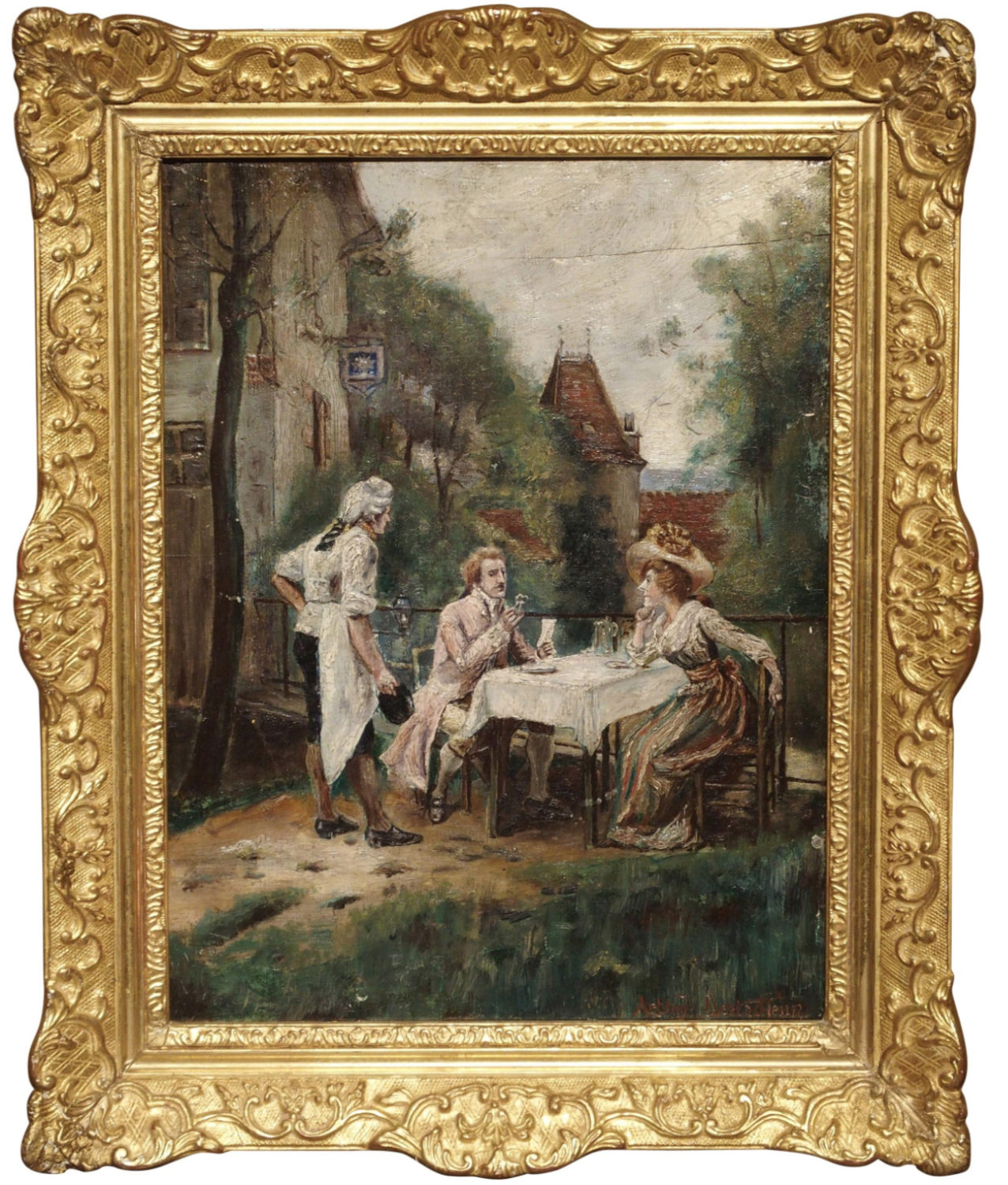 Boulanger operated a modest establishment; it was not until 1782 that La Grande Taverne de Londres, dubbed the first luxury restaurant in Europe, was founded in Paris. The owner, Antoine Beauvilliers, a leading culinary writer and gastronomic authority, later wrote L'Art du Cuisinier, 1814, a cookbook that became a ubiquitous work on French cuisine. Before the French Revolution, aristocratic French households maintained elaborate culinary operations, but when the Revolution reduced the number of private households offering employment, many chefs and cooks found jobs in restaurant kitchens or opened their own eating establishments. By 1804 Paris had more than 500 restaurants.
In Britain, as London grew as a city its greater contact with the outside world resulted in more eating establishments being created. As a major trading city more produce was coming into the capital from other parts of the country and overseas. The rapid rise of growth in the city also meant that people identified an opportunity to create wealth by producing and selling meals. In the 12th-century many stalls and shops would line the Thames selling food. The urbanites eating habits were very different from those living in rural areas. The country people ate mostly what they grew whereas most of those living in London would purchase their food. Even in these early times they had access to wine coming from Europe and spices obtained from the Crusades.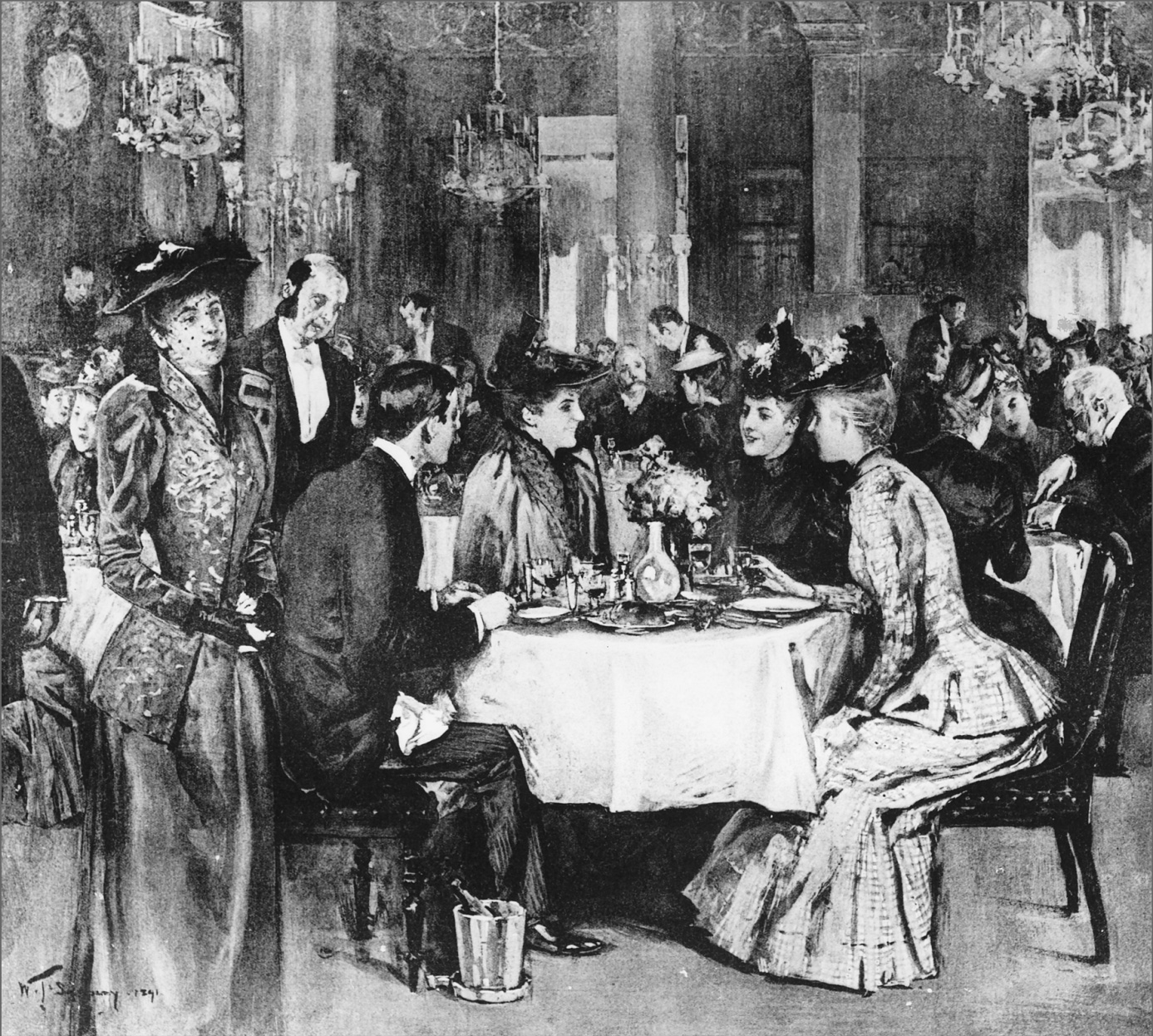 Restaurants did not emerge until the end of the 18th-century with most people eating out in inns and taverns. It was from these inns and taverns that the first restaurants in London were created. There are now many establishments in the capital that would claim to be the oldest restaurant in the city, including dining institution The Wiltons, which opened in 1742 and started as a stall selling oysters shrimps and cockles in Haymarket. As business grew the owner opened up a fishmonger with a sit-in oyster room by Trafalgar Square in 1805. It became a fully-fledged fish restaurant in 1840 when it moved to new premises off St James's Street; it has moved locations several times since, until it found its current address in 1964 on Jermyn Street.
As demonstrated by the history of restaurants in China, France and Britain, critical to the presence of public eateries are large urban populations with a healthy appetite. So it is unsurprising then that the first formal restaurant in America opened in New York City in the 19th-century. Delmonico's opened its doors in 1837, comprising lavish private dining suites and an enormous wine cellar. The restaurant, which still remains housed at its original Manhattan location, is said to be the first in America to use tablecloths, and its celebrated chefs have conceived American gourmet classics and international culinary exports like the Delmonico steak, eggs Benedict, baked Alaska, and lobster Newburg.



Bibliography:
Dave Roos, 'When Did People Start Eating in Restaurants?', History, 2020
'Delmonico's: A Classic Forever', The Walman Report, 2011
Katie Rawson & Elliott Shore, Dining Out: A Global History of Restaurants, Reaktion Books, 2019
'La Grande Taverne de Londres', Britannica
'The History of Dining in London', Postilion Restaurant
William Sitwell, The Restaurant: A History of Eating Out, Simon & Schuster, 2020



Feature image: Painting by Song Dynasty artist Zhao Ji 宋徽宗赵佶 (via Pinterest)