Shofuso: Behind The Mid-Century Japanese Masterpiece In Philadelphia
The impressive Shofuso was conceived as part of an exhibition for the Museum of Modern Art in New York. Designed by Japanese mid-century modernist architect Junzo Yoshimura in 1953, the house was built in Nagoya, Japan, using traditional materials and techniques. Shipped to the US, the building was part of MoMA's "The House in the Museum Garden" series, which exhibited three different types of structures that influenced mid-century modern American architecture. In addition to Shofuso, further full-sized single family homes by architects Marcel Breuer and Gregory Ains were exhibited between 1948-54. Shofuso was the last structure in the exhibit and was moved to West Fairmount Park, Philadelphia at its conclusion. This striking site includes a hill and pond garden with a tiered waterfall, island, and koi fish, a tea garden featuring a traditional teahouse, and a courtyard garden leading to a bathhouse.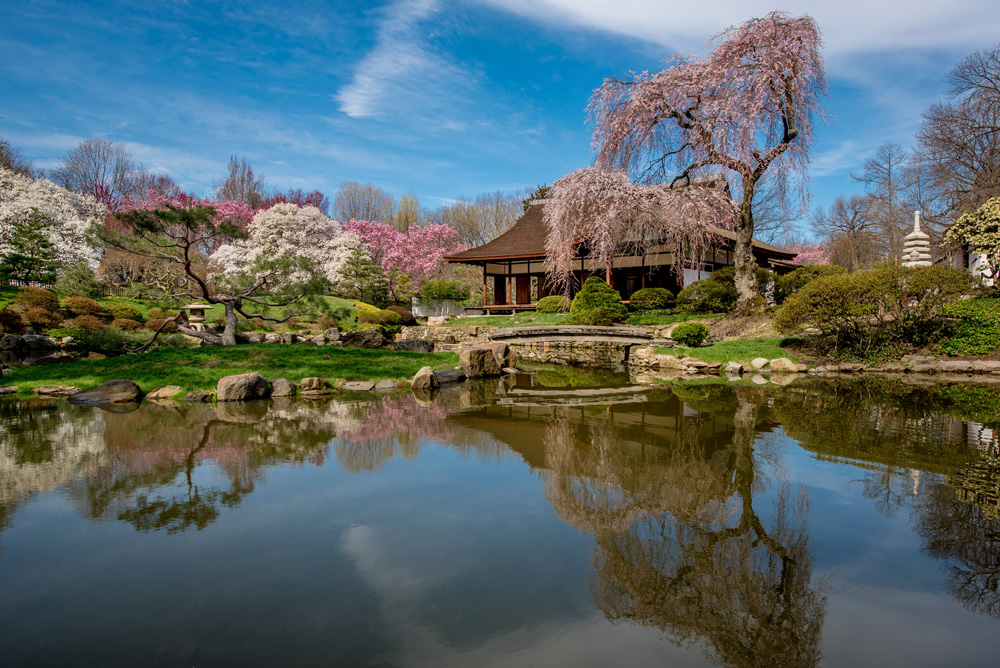 Shofuso provides an authentic re-creation of what is regarded as a definitive and highly influential movement in Japanese architecture. This month, Shofuso Japanese House and Gardens opens its new major exhibition Shofuso and Modernism: Mid-Century Collaboration between Japan and Philadelphia, on view till 29 November 2020. Curated by Yuka Yokoyama and guest curator William Whitaker, the exhibition is organised by The Japan America Society of Greater Philadelphia with support from The Pew Center for Arts & Heritage. The exhibition celebrates the friendships and cross-cultural exchanges between architect Junzo Yoshimura, woodworker George Nakashima, designer Noémi Pernessin Raymond and architect Antonin Raymond, through their collaborative architectural projects.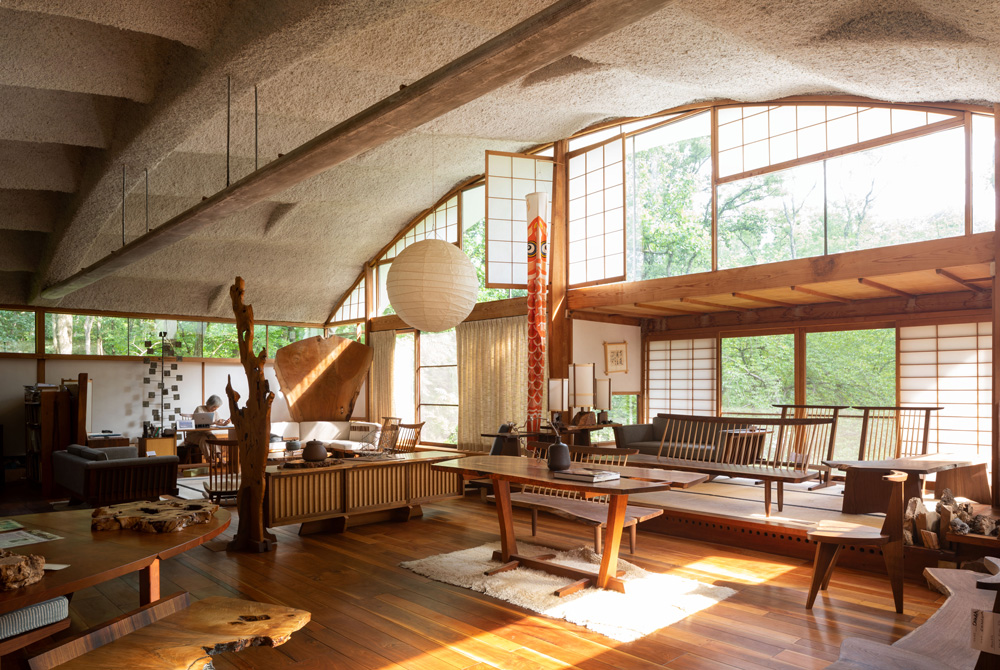 Curator Yokoyama tells: "Our much anticipated Shofuso and Modernism exhibition was of course unexpectedly affected by the pandemic , but this new situation has allowed us to explore an accompanying online platform which expands on the extraordinary story of Yoshimura, Nakashima, Noemi and Antonin Raymond. Their lives were affected by difficult challenges as the world dramatically changed through the 20th century. Considering our current situation, I feel it is inspiring to revisit how their life principles reflected on creative form and the community that they live in."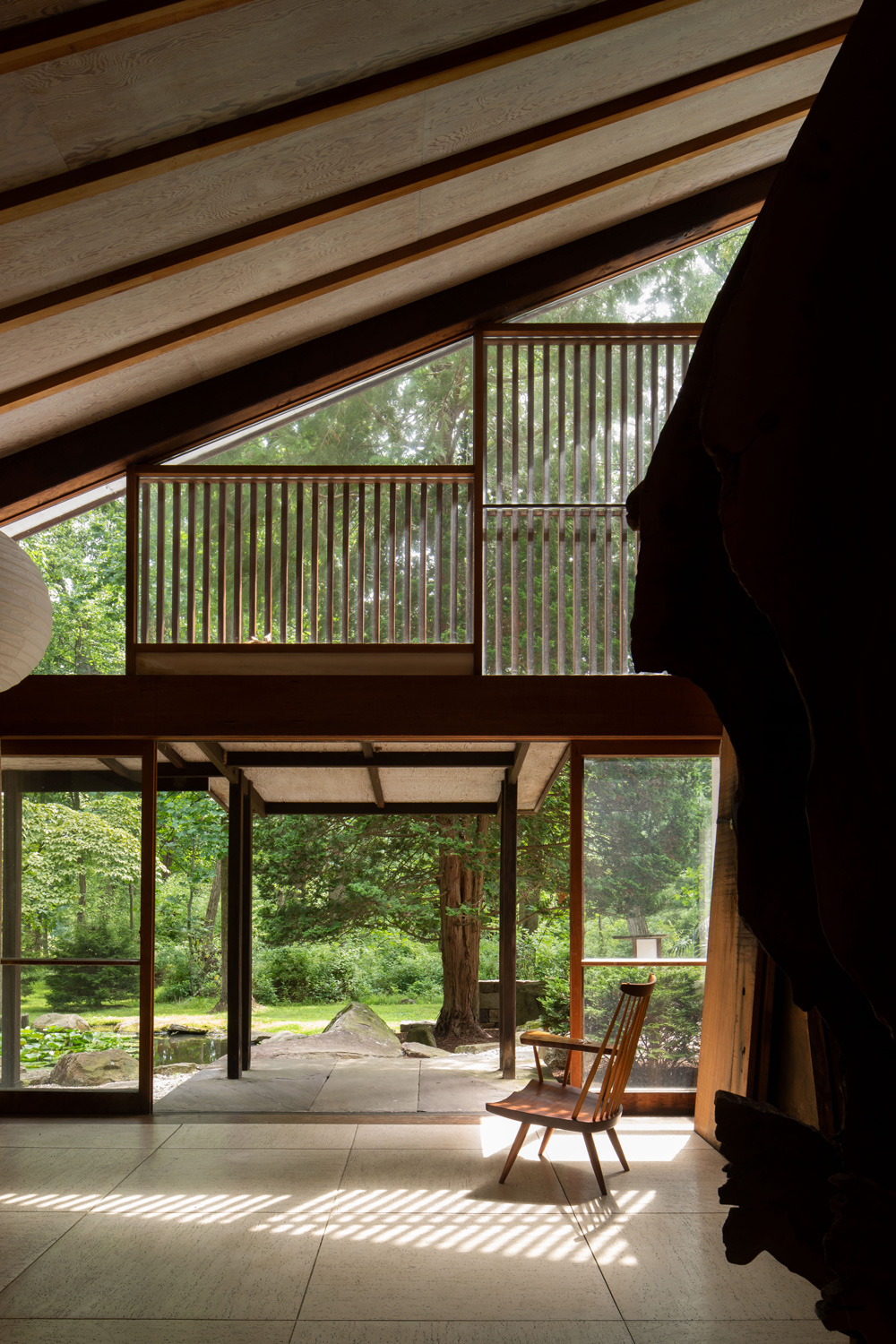 Prior to the construction of Shofuso, Yoshimura, Nakashima, and the Raymonds worked in Tokyo at the Raymond's architectural firm, realising many of the now historic building projects of the Japanese landscape. The Raymonds then returned to the United States in 1938, followed by Yoshimura, where they worked together in New Hope, PA until 1941. The following year, as a result of the Japanese involvement in World War II, George Nakashima's family was deported from Seattle Washington to the Minidoka internment camp in Hunt Idaho. In 1943 Noémi and Antonin interceded, allowing the family to take refuge at the Raymonds' Farm in New Hope, where George Nakashima eventually established his house, studio, and workshop.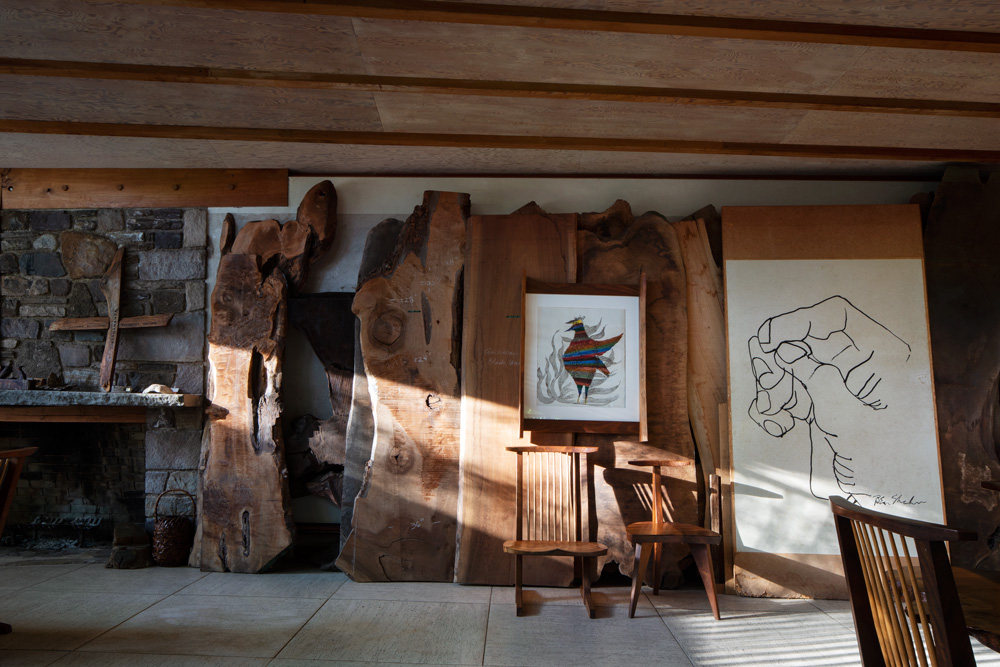 It was the mutual respect for one another's work, their shared aesthetic and philosophical temperaments, which sustained the collaborators lifelong friendships, even through the most difficult times for Japanese American relations. On display within Shofuso are Noemi's signature textiles, inspired by Japanese and American landscapes and culture, a toy chest Nakashima made for his daughter in the internment camp in Idaho in the 1940s, and a table Nakashima made in the milk house at the Raymond Farm shortly after moving to New Hope, and other collaboratively designed pieces. Carefully curated collections of archival and contemporary architectural portraits of Shofuso, Nakashima and Raymond's sites are presented with a set slide projector. Images of places in different times and seasons reveal the living life of interior, exterior and landscape as a cohesive total.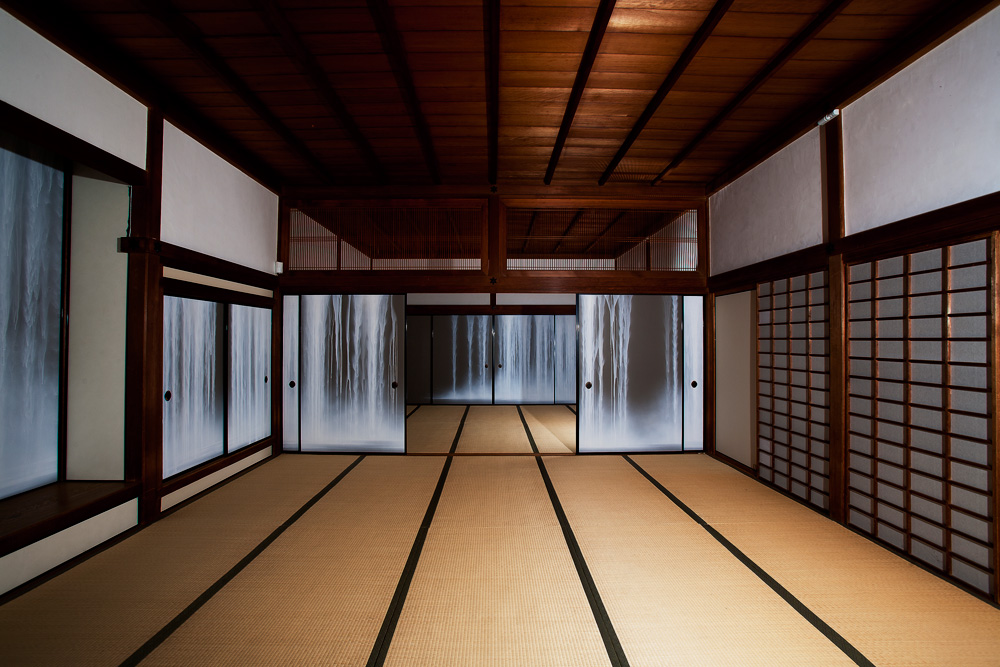 Shofuso, today a thriving centre for the Japanese creative communities around the Philadelphia region, also presents a series of lectures alongside the online exhibition featuring a documentary film with a collection of interviews with family members and scholars, a 360° view of Shofuso, and Raymond Farm and Nakashima's studio, as well as essays with archival and contemporary photographs.



Feature image: Shofuso Japanese House and Gardens. Photo by Elizabeth Felicelia. Courtesy of the Japan America Society of Greater Philadelphia.