Interview: Maroske Peech's Elisa Keeler & Jordan Conder On Being The Lead Character Of Your Own Manga
The collaborative output of Melbourne-based design duo Elisa Keeler and Jordan Conder, burgeoning label Maroske Peech offers a unique and whimsical take on everyday dressing, with pieces that blur the lines between artworks and fashion. Their genderless creations span blouses replete with buttons made of bread, candle holder shoes, ornate ribbon corsets, and tea-stained T-shirts with bleached logos, bolstered by plenty of stretchy staples. Following their graduation from RMIT University, the Australian creatives established Maroske Peech with sustainability at the project's core; many of their garments are constructed from locally sourced deadstock textiles and produced in limited runs. To learn more about Keeler and Conder, the thinking behind Maroske Peech, and what they have planned next, Something Curated spoke with the designers.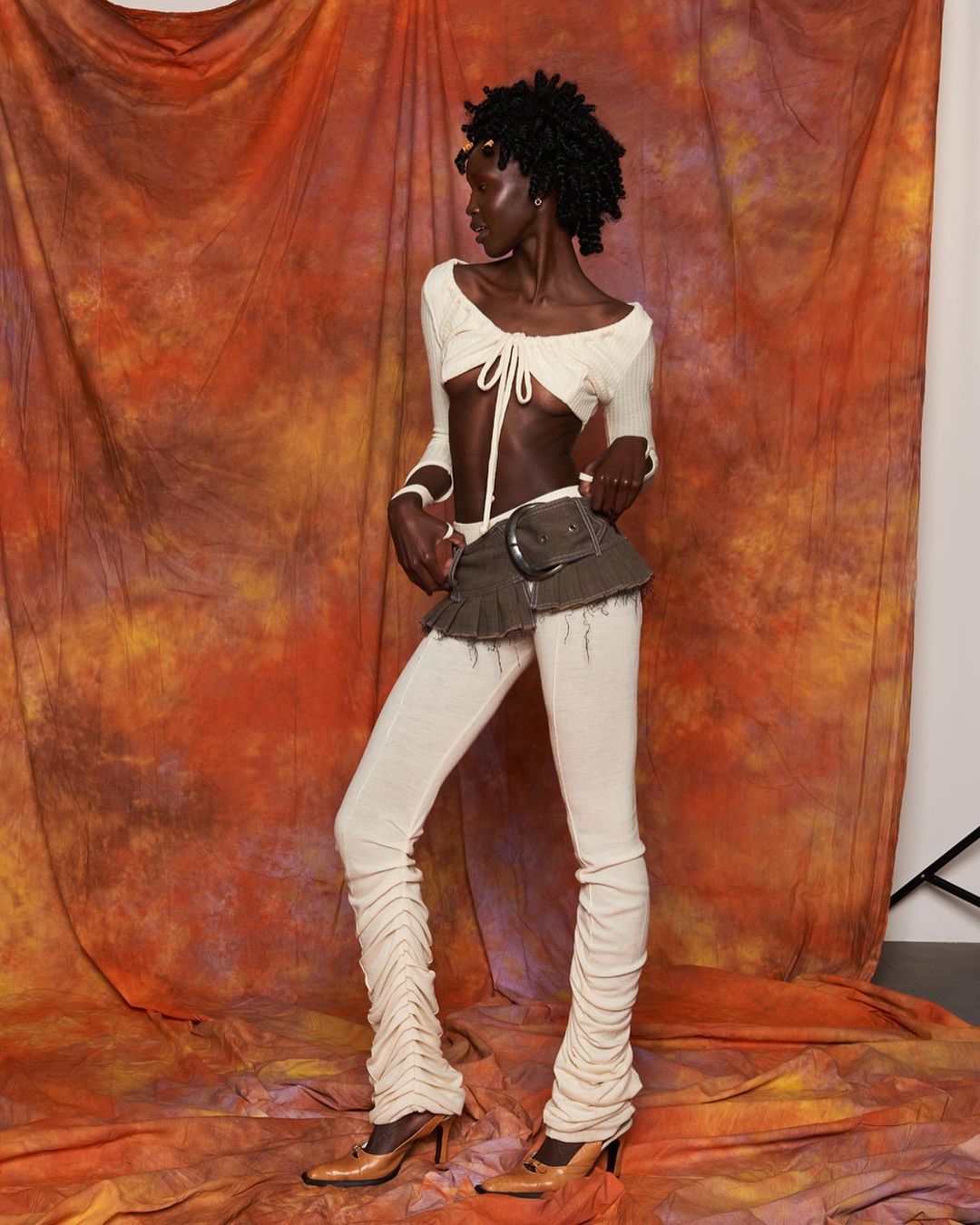 Something Curated: Can you give us some insight into your respective backgrounds; how did you enter this field?
Elisa Keeler: Like most creatives I would always draw and play make believe a lot as a child. I was obsessed with drawing princesses in these meringue like frocks. I would play with paper dolls, Polly Pockets, Barbies and Plasticine. I had really intense adult soap opera storylines going on and often a costume change would drive the plot forward. I was certainly living out my own aspirations with these characters and sometimes their occupations were fashion designers. I also got really into drawing my own manga while I lived on the Gold Coast. This was during the height of Paris Hilton's fame (House of Wax was filmed there during this time) and being into graphic novels was kind of like my dirty little secret. I was seen as the sweet ballet girl during high school but actually a raging otaku at night. I would get anxiety thinking someone would open my bag and see my library books.
My favourite titles at the time were: Paradise Kiss, Sailor Moon, Nana, Fruits Basket, Death Note, Vampire Knight and Ouran Highschool Host Club to name a few. I would get hot in the face when characters kissed and reread romantic scenes I liked. I was always struck by how dramatic the clothing was illustrated in manga, particularly the draping of fabrics on the body. Around the same time I got into collecting magazines like SuperSuper, Fruits and i-D. I actually did a fine art degree before I realised I needed to study fashion at RMIT to make the clothing I wanted to make. I did my first internship at 21 with Zandra Rhodes in London, which made me realise that I had to work super hard to have a career in this field. When I came home, I became hyper focused on learning fashion history and theory. Since graduating I worked in lingerie until Maroske Peech took over.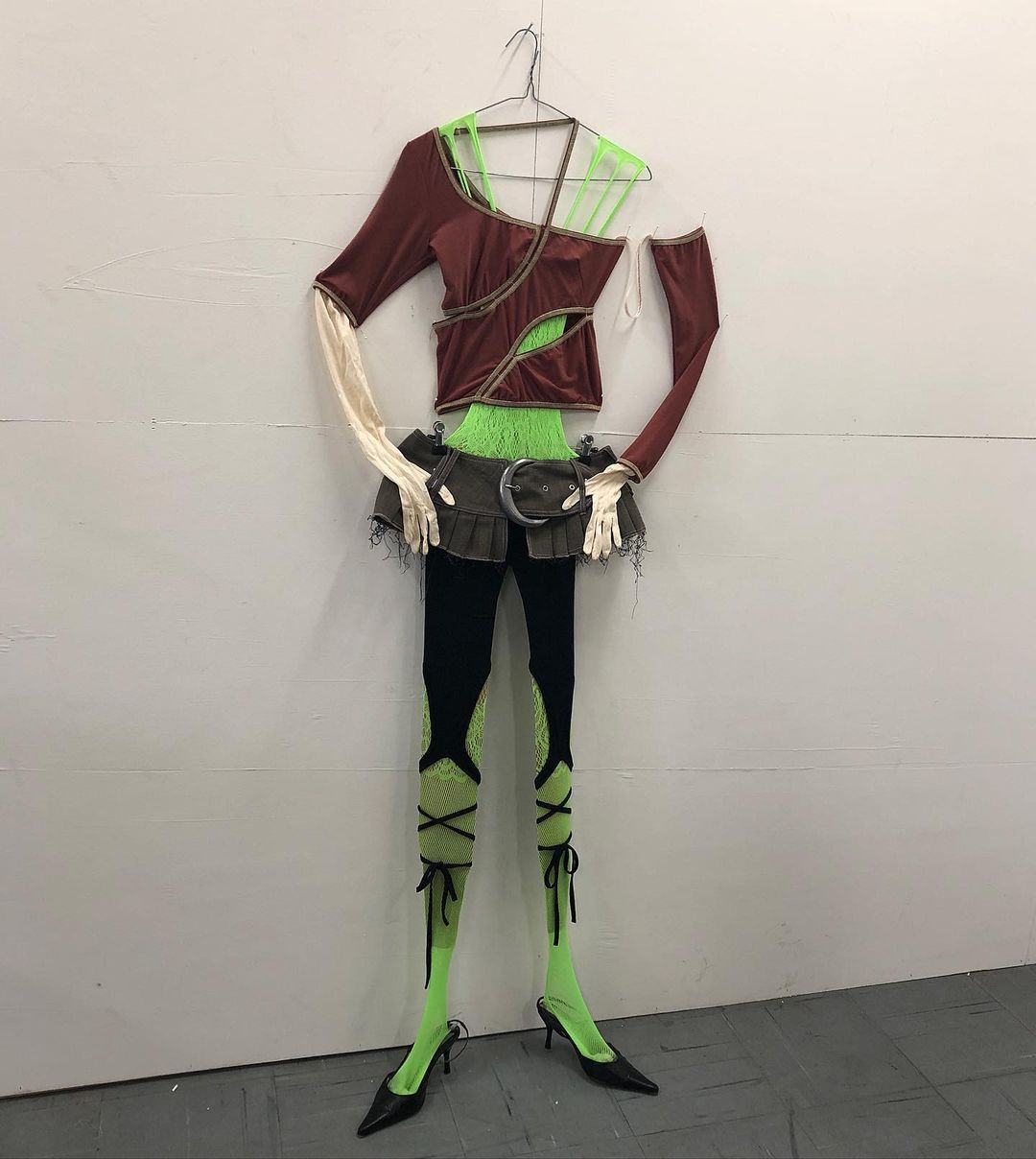 Jordan Conder: When I was a teenager I was obsessed with drawing manga/Disney hybrid characters and I'd make up storylines and outfits for each one of them. I also was heavily into "dolling", which is basically making pixel art models and illustrating clothing on them pixel by pixel. I was a part of a community online and we held competitions where I'd submit entries and post on my deviant art account (which is still active). I was also heavily inspired by my older sister who was a teenager during Britney Spears reign, so I'd steal her trashy magazines and look at all her clothing. My favourite sections were "celebrities, they're just like us", and 'Hot or Not' red carpet lists. Naturally, when I was in senior year I wanted to make the actual pieces I was drawing and I took part in the fashion course at my local highschool. Afterward I moved to Melbourne to study fashion, which is where Elisa and I met.
SC: How would you describe the ethos of your label, Maroske Peech?
EK: I think we are a very personal label and people who wear our brand understand that there's more to clothing than just material. Maroske Peech is very much a feeling and we want people to wear our clothes to be the lead character of their own manga – haha! I actually really like that allegory.
JC: We definitely look at the brand as a multi channel way for us to be creative, so it's more than just clothing; we really want to deliver the concept through different avenues which often takes us down a DIY path, and I think people really relate to that. I think what makes everything tie together is that we are showing that "this is possible" especially being here in Australia. The industry is a lot different here than overseas.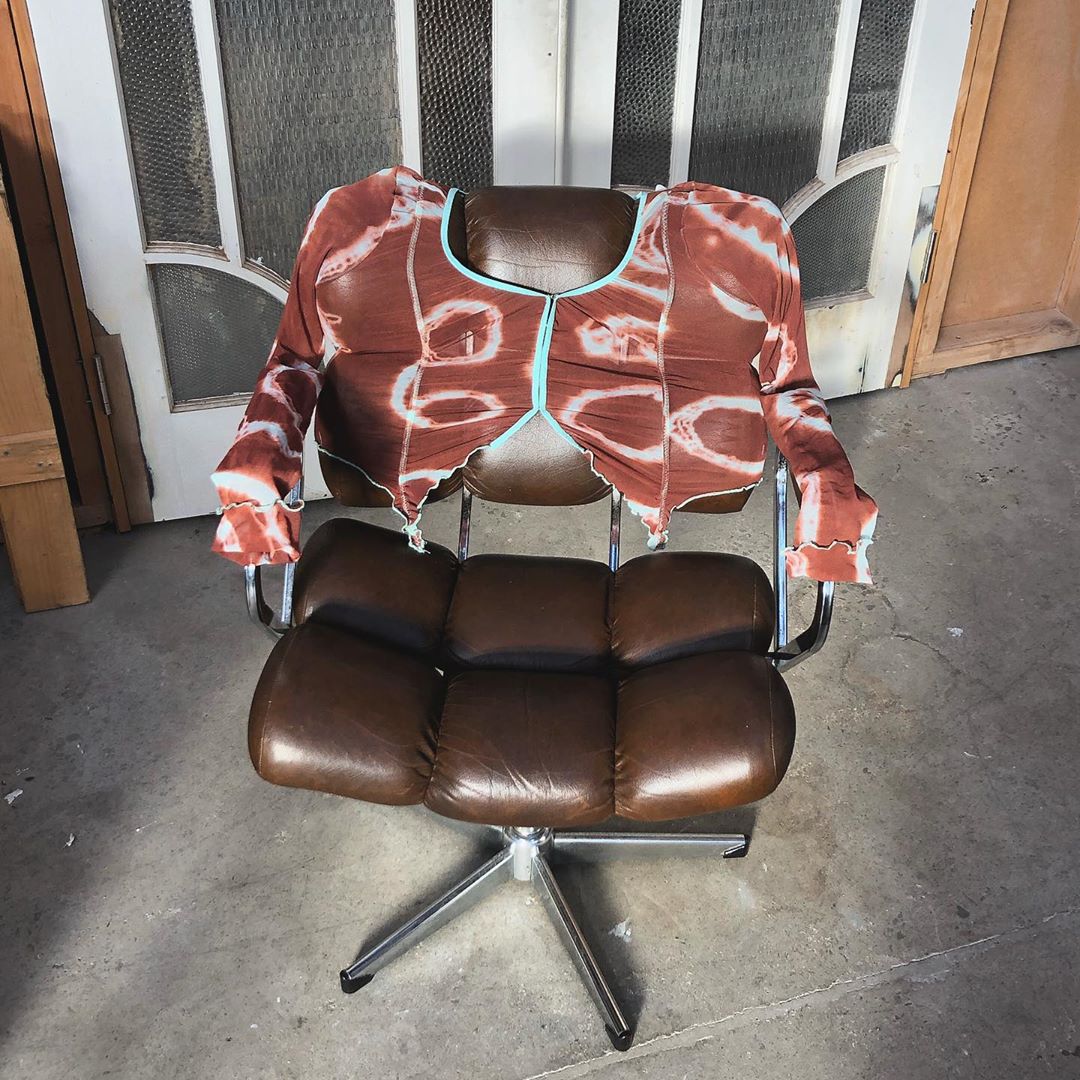 SC: Could you tell us about your collaborative dynamic?
EK: I would describe our collaborative dynamic as siblings, married and it's complicated. There is a lot of love and we are always testing new ways we approach this collaboration so that both our creative ideas are felt. We started out by just making half sewn toiles to show each other in our first studio space. It was a really special experimental time for us. I think the reason our visual language is so rich is because Maroske Peech has two creative directors at the helm. A lot of the imagery and videos on our Instagram is directed and edited by ourselves. I'm still super excited about where this will take us! Considering we are still building the Maroske Peech brand and of course fashion is always changing.
SC: What are you working on at present, and how has the pandemic affected your way of working?
EK: We are currently working on our SS21 collection, which is delayed as our first winter collection had a later release this year due to Covid. We ended up moving studios and had three weeks away which gave us time to slow down and reconnect with ourselves, why we make clothes and of course each other. We are still not 100% back up and running as Melbourne had a pretty strict lockdown.
JC: We were lucky that we are small enough that we could still operate during the lockdowns here in Australia. We've taken the time to kind of reflect and ask ourselves why what we do is important right now, and also take time to reconfirm our values. I guess our biggest take back is that with the current situation we can see how this pandemic has really hurt larger businesses here, and we are lucky enough to work in a way that is slower and controllable.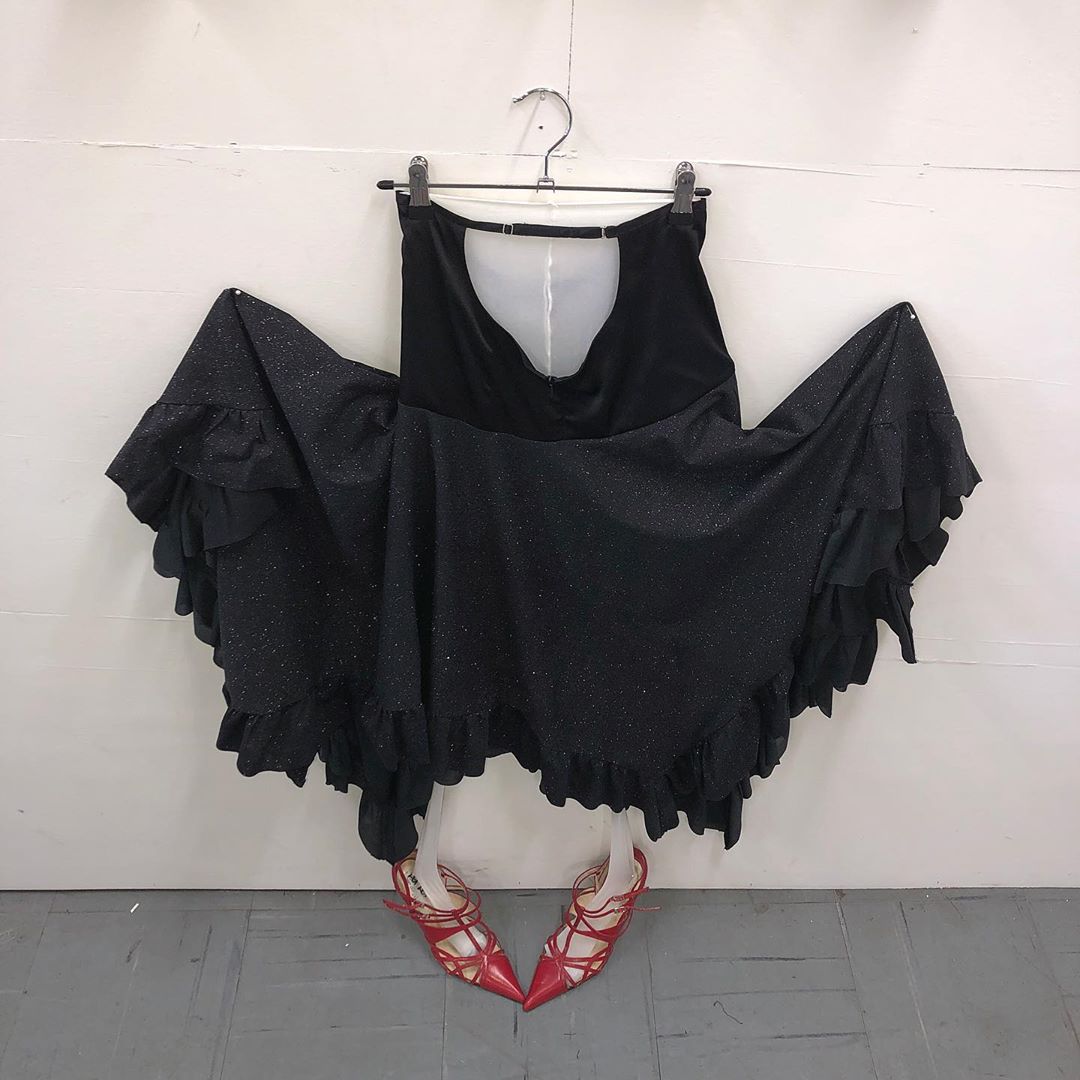 SC: Are there any materials or processes that you are particularly enjoying exploring currently?
EK: Currently we are playing with the flow and rhythm of how we work. I think there will always be a part of our label that will function a bit more creatively. It's too inbuilt within our personalities. If we had a strict 100% business direction we'd be bored. Other than that, I've been enjoying filming movement in front of a green screen and toiling potential new styles.
JC: I've really loved looking back at our past collections and seeing the evolution. It's been fun to pull archive pieces out again and re-style new ways to wear things. I've also been working on developing my Flat Characters series, where I style a Maroske Peech look directly onto the wall. It plays on retail merchandising style pin-ups, and it has been a fun way to develop new silhouettes.
SC: What do you want to learn more about?
EK: I want to learn the truth about what's really happening in this world! Yeah, I actually kinda want to learn everything! I want to learn more about foundry metal casting and just do it. We had a beautiful recycled aluminium belt buckle cast for our Pirate Pant last year. It's a stunning object and I think there's something so appealing about the casting process using sand and fire. I also want to learn how to become a virtual YouTuber. But I want a total custom mod, outfits and body tracking set up.
JC: I've been doing an online coding course during isolation which is fun. I'm getting back in touch with my Myspace HTML skills and learning more about how to build things. I'd also love to buy a camera, since we use imagery so frequently it would be nice to feel more comfortable behind one.



Images courtesy @maroskepeech