Yugantar — Reflecting On Bangalore's Radical Feminist Film Collective Of The 80s
Yugantar, India's first feminist film collective, was founded in Bangalore by friends and filmmakers Abha Bhaiya, Navroze Contractor, Deepa Dhanraj, and Meera Rao. Operating between 1980 and 1983, during a time of radical political transformation, Yugantar created four pioneering films together with existing or ensuing women's groups, including domestic workers in Pune (Molkarin, 1981), female factory workers in Nipani (Tambaku Chaakila Oob Ali / Tobacco Ember, 1982), Sri Shakhti Sanghatana, a feminist research and activist collective based in Hyderabad (Idhi Katha Matramena / Is This Just A Story?, 1983), and members of the Chipko movement (Sudesha, 1983).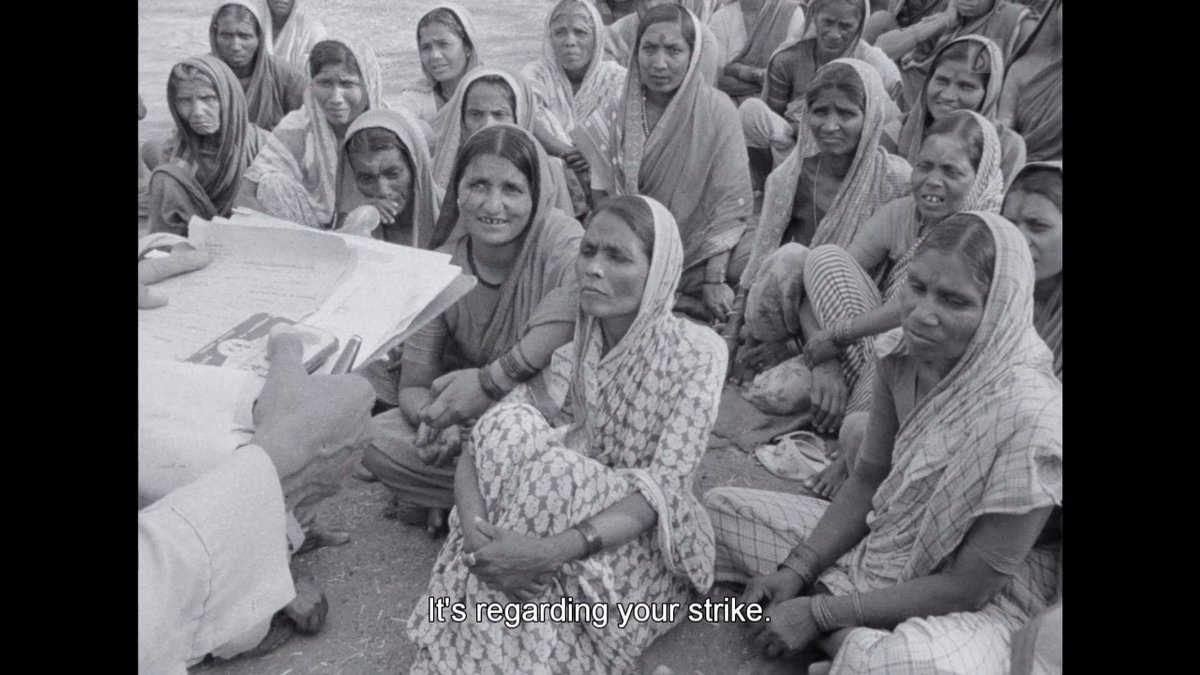 Yugantar's films carved new and productive spaces for dialogue through friendships and alliances, and their vision participated in shaping a period imbued with immense energies for resistant cultural practices to expand political discourse. The significance of the group's films lies in their original collaborative practice before "participatory video work" or "community media" became familiar terms, and in being part of the Indian autonomous women's movement and radical left movements of the 1970s and 80s.
In an interview with Shweta Kishore for The Conversation, Yugantar founding member Deepa Dhanraj explains, "I became a documentary filmmaker because of my association with the women's movement. When we started our collective Yugantar in 1980, the intention was to make films on various struggles, agitations and issues that were being raised by the women's movement at that time, particularly the shifts in consciousness, politics and the kind of contributions that both the activists and the academy were making in public discourse."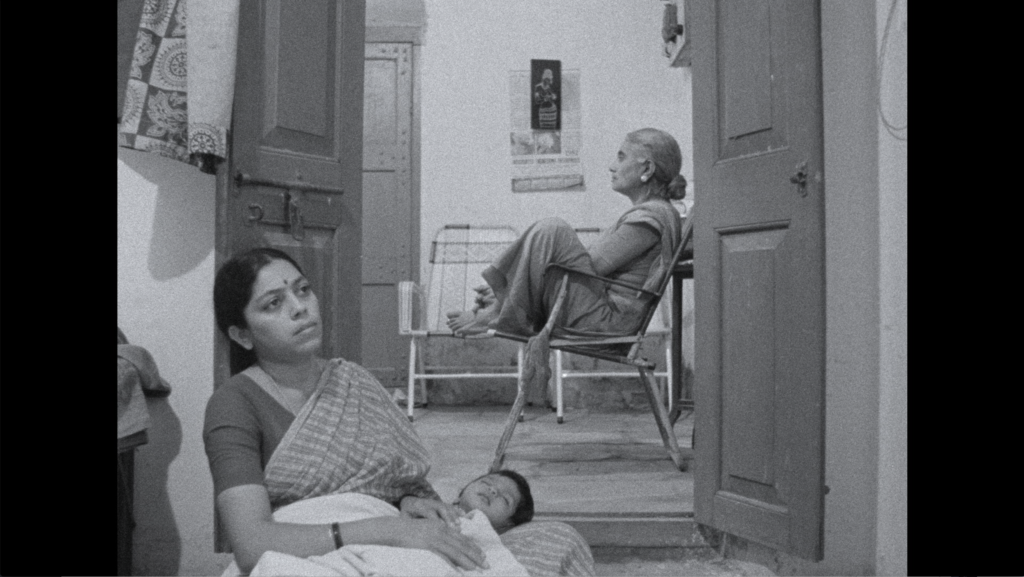 She continues, "A lot of theory was being generated and one of the things we asked as a collective was: how do you communicate this back to the audiences and particularly women audiences so that there is a continuous loop? How do you tell these stories and talk about this politics at all levels from the grassroots to the academy? Personally, the intention of the collective was to document the struggles and then return these stories to the constituency, which could be women's groups of all classes and as many institutions as we could tap into – trade unions, universities, high schools and film clubs."
Yugantar's Tambaku Chaakila Oob Ali, 1982, documents, re-enacts, and takes forward one of the largest movements of unorganised labour of its time and context, which sparked unionising processes across India throughout the 1980s. The collective spent four months with female tobacco factory workers in Nipani, Karnataka in India, listening to their accounts of exploitative working conditions, discussing strategies for unionising and steps to broaden solidarities for strike actions, and filming previously unseen circumstances inside the factories. The team followed the workers' leads as to what, where, and how their actions should be recorded, and developed a loose script through the workers' narratives.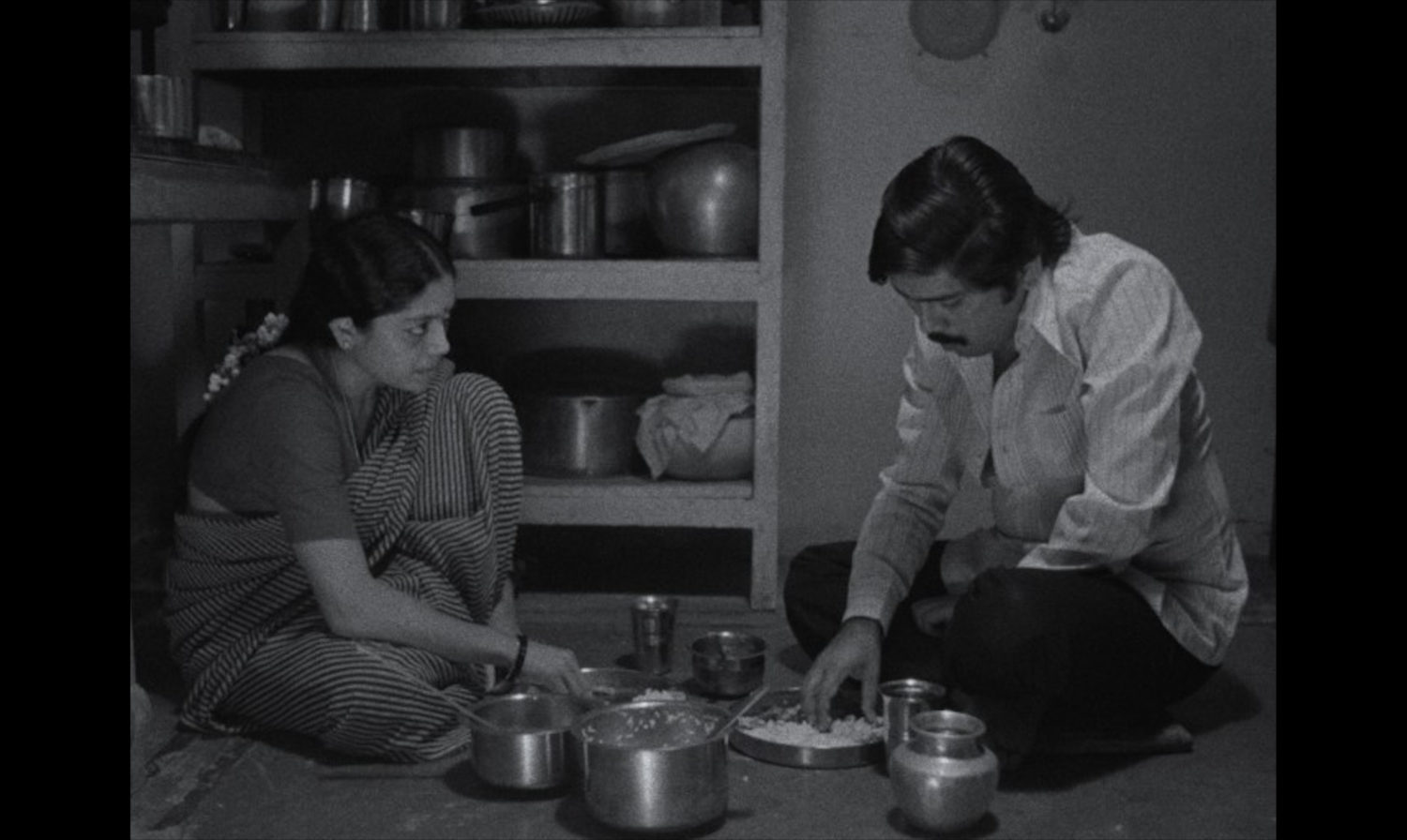 For their seminal project, Idhi Katha Matramena, 1983, in the midst of the very active women's movement in India, Yugantar collaborated with the research and feminist activist collective Stree Shakhti Sanghatana, incited by an urgency to broaden conversations and political practice on domestic violence. Through an intense period of a consciousness raising style sharing of their own varied and multi-layered experiences of domestic violence, members of both collectives created a script that focuses on isolation and depression while also developing a complex female character in the process of articulating her situation and finding support in female friendship.
Given the prescribed screen presence of female characters in other Indian fiction films at the time, Idhi Katha Matramena radically expands the figure of the woman as victim and subject. The film travelled extensively, reaching diverse audiences and sparked debates amongst feminist activists. Filmed within one week, with limited resources and enacted by members of the collectives, the film's capacity to speak to multiple experiences appears equally strong today. A retrospective of the films of Yugantar was recently shown at Berlinale as part of Forum Expanded in 2019, digitally restored and archived by Arsenal – Institute for Film and Video Art in Berlin.



Feature image: Still from Tambaku Chaakila Oob Ali / Tobacco Ember (1982) © Yugantar