Interview: Collina Strada Designer Hillary Taymour On GucciFest & Working Towards Sustainability
Endeavouring to function as a vehicle for social change, NYC-based fashion label Collina Strada operates as a platform for numerous issues from the fight for equality to global warming, while championing and celebrating the diverse community attracted to this off-kilter brand. Through various initiatives from fundraising and selling charitable collections, to collaborating with The OR Foundation to reduce textile waste, Collina Strada's founder Hillary Taymour works with great purpose. Garments are always playful, often embracing artisanal processes from hand dying techniques and painting to patchwork and embroidery, breathing new life into repurposed materials. With an equal focus on humour and wearability, Taymour's work has garnered much acclaim in recent times, most recently being included in Gucci's touted film festival, GucciFest. To learn more about the designer, how she's handling the pandemic, and what's next for Collina Strada, Something Curated spoke with Taymour.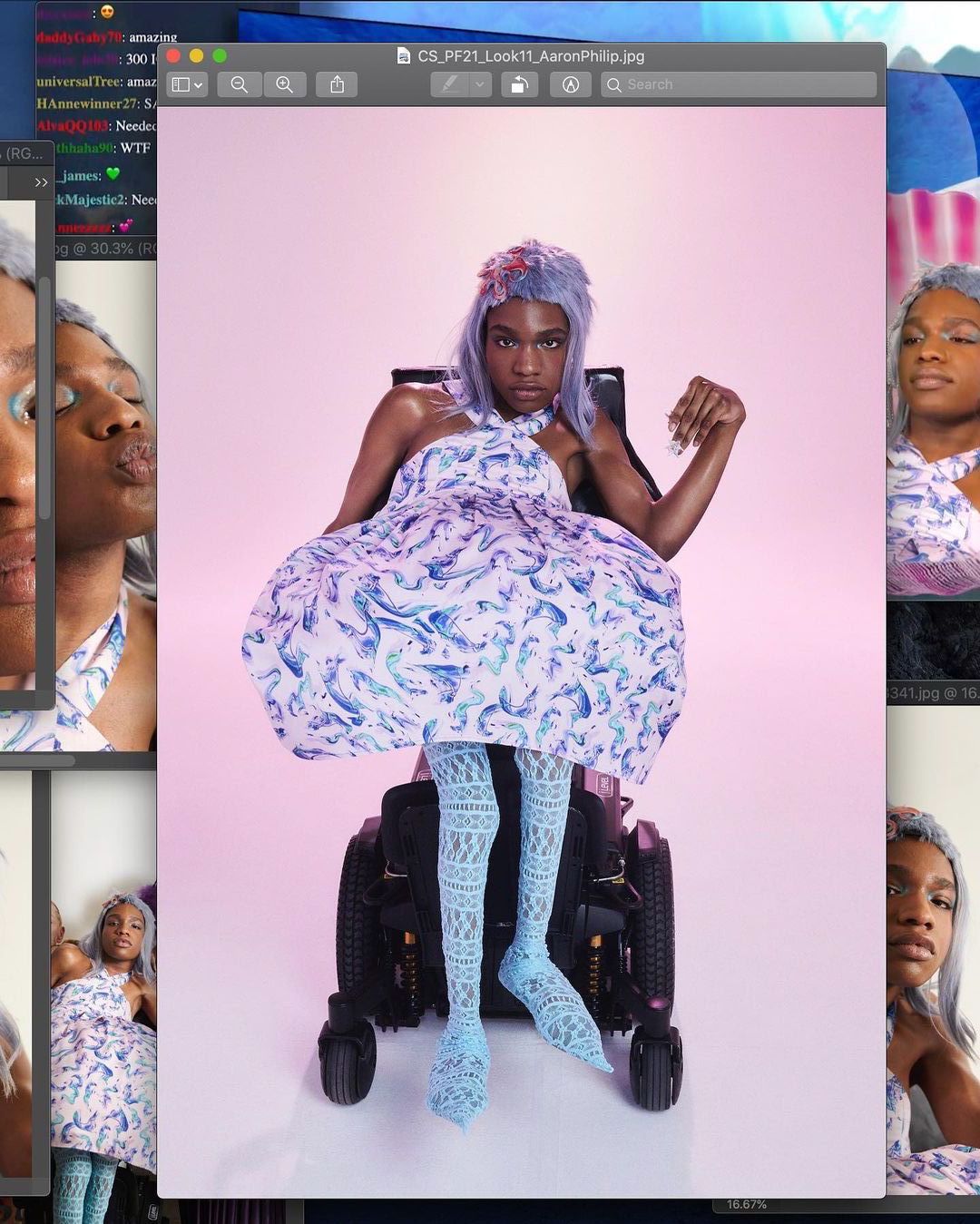 Something Curated: Can you give us some insight into your background and how you entered the field of fashion?
Hillary Taymour: I started Collina Strada while in Fashion School In Los Angeles. I have always been interested in clothes and the process of changing and manipulating them as a teenager.
SC: How would you describe the ethos of your label, Collina Strada?
HT: The ethos of Collina Strada has always been to care and raise awareness towards social injustice, sustainability in fashion, and overall equality.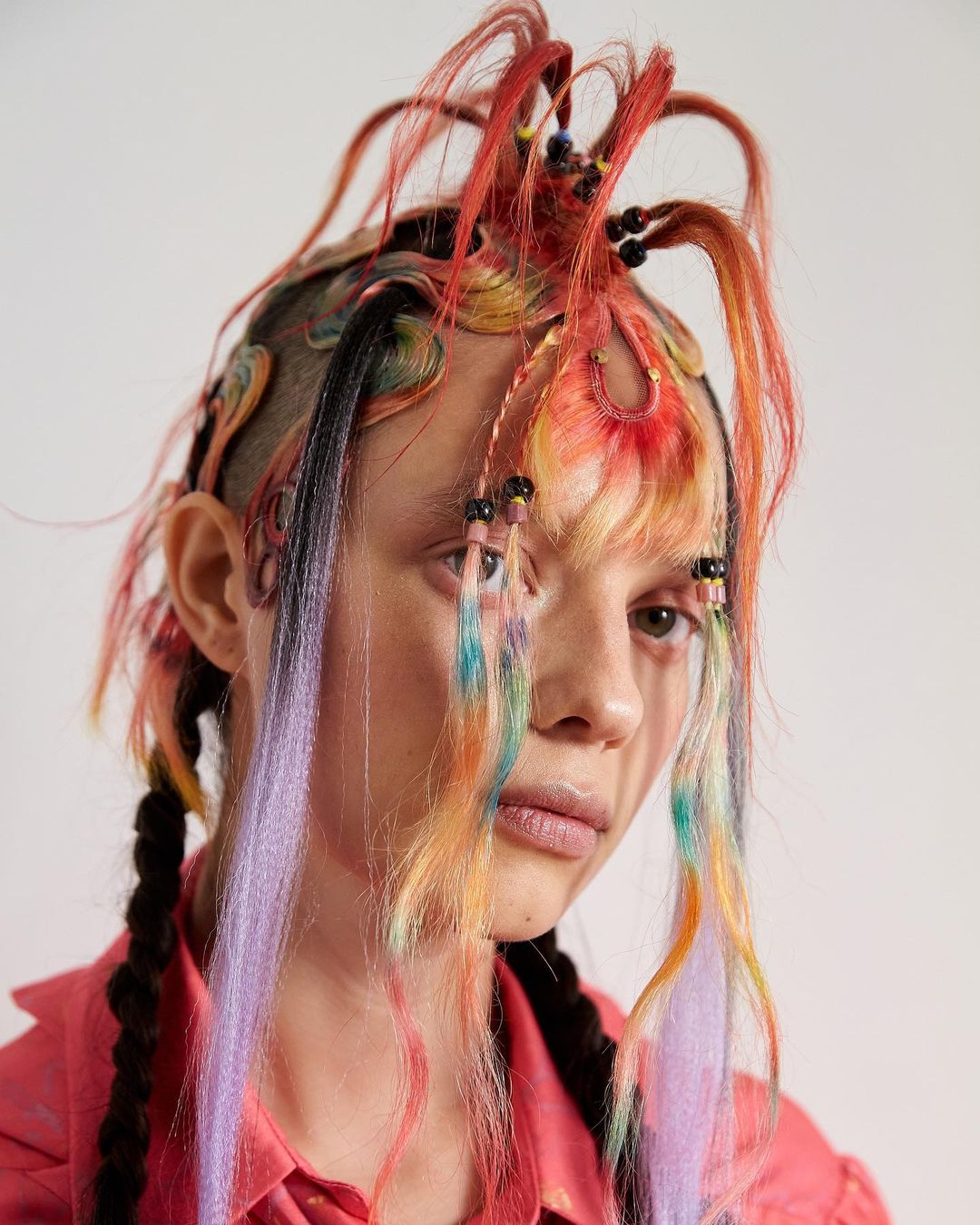 SC: Could you tell us about the brilliant film you created for GucciFest?
HT: I worked with an amazing team! It is essentially a video game trailer that was released alongside our Video Game with 5 levels. It was suppose to be very choose your player oriented so we 3D scanned all the models and had everyone dressed inspired by that. The five worlds consist of all climate change objectives. The Farm World is where you stomp out forest fires and collect food for your community, Underwater you pick up ocean plastic, and the Ice World you freeze melting glaciers and help reunite two polar bears by freezing a bridge between two glaciers. I really wanted to create a game that carried the essence of the brand while being fun and uplifting.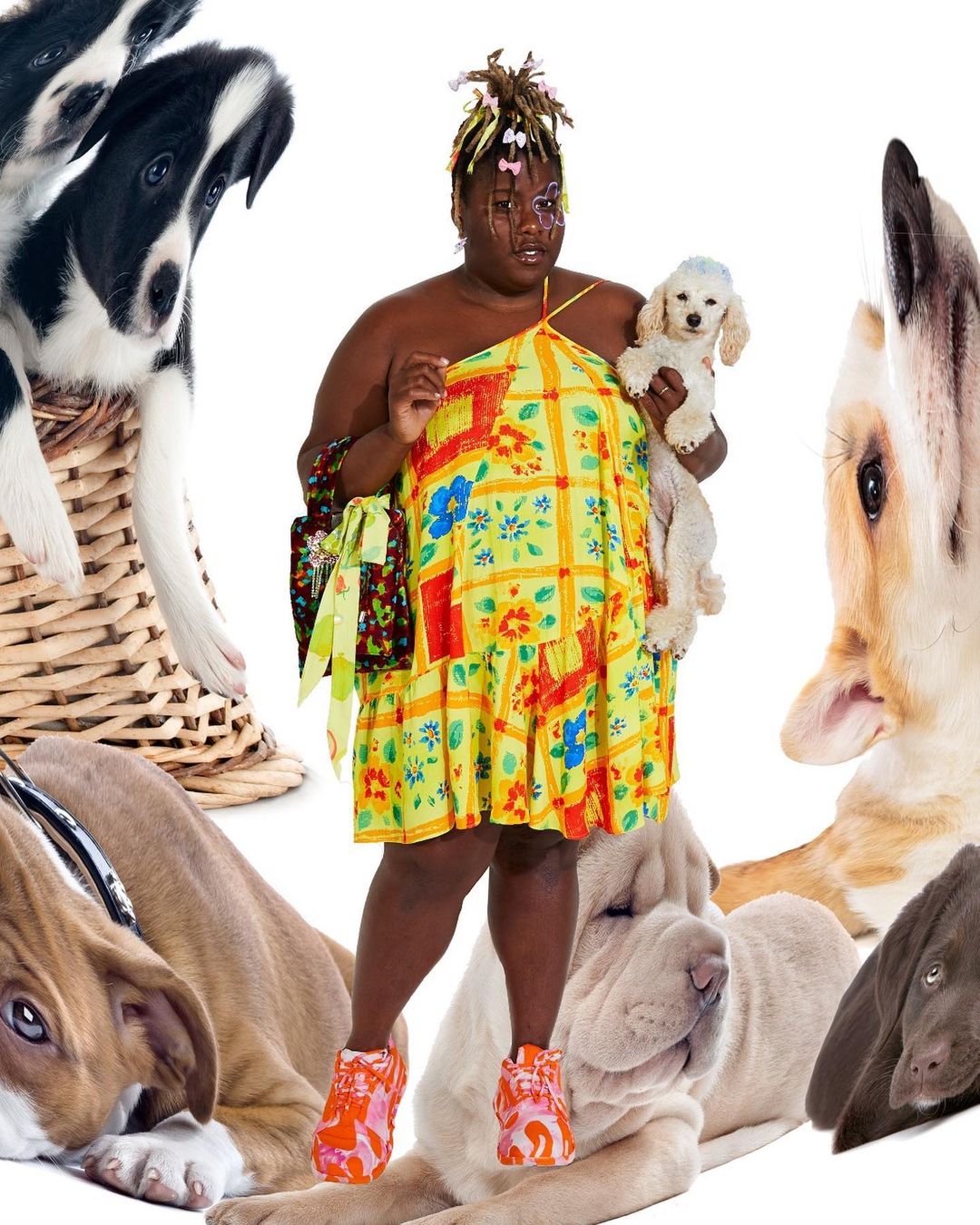 SC: What are you working on at present, and how has the pandemic affected your way of working?
HT: It seems like I am always working on the next collection. This year has been extremely busy. I did a show in February, Charlie Engman and I produced a 100% charity based collection titled the Quarantine Collection in May. September we did a runway video that was entirely digital and created 3D landscapes. Then Guccifest just wrapped in November where Charlie Engman, Freeka Tet, and Jefferson Wenzel created the video game trailer for the festival to release alongside an actual video game. I am going to try to relax this winter finish our AW21 collection with a breath of fresh air and allow myself to reboot.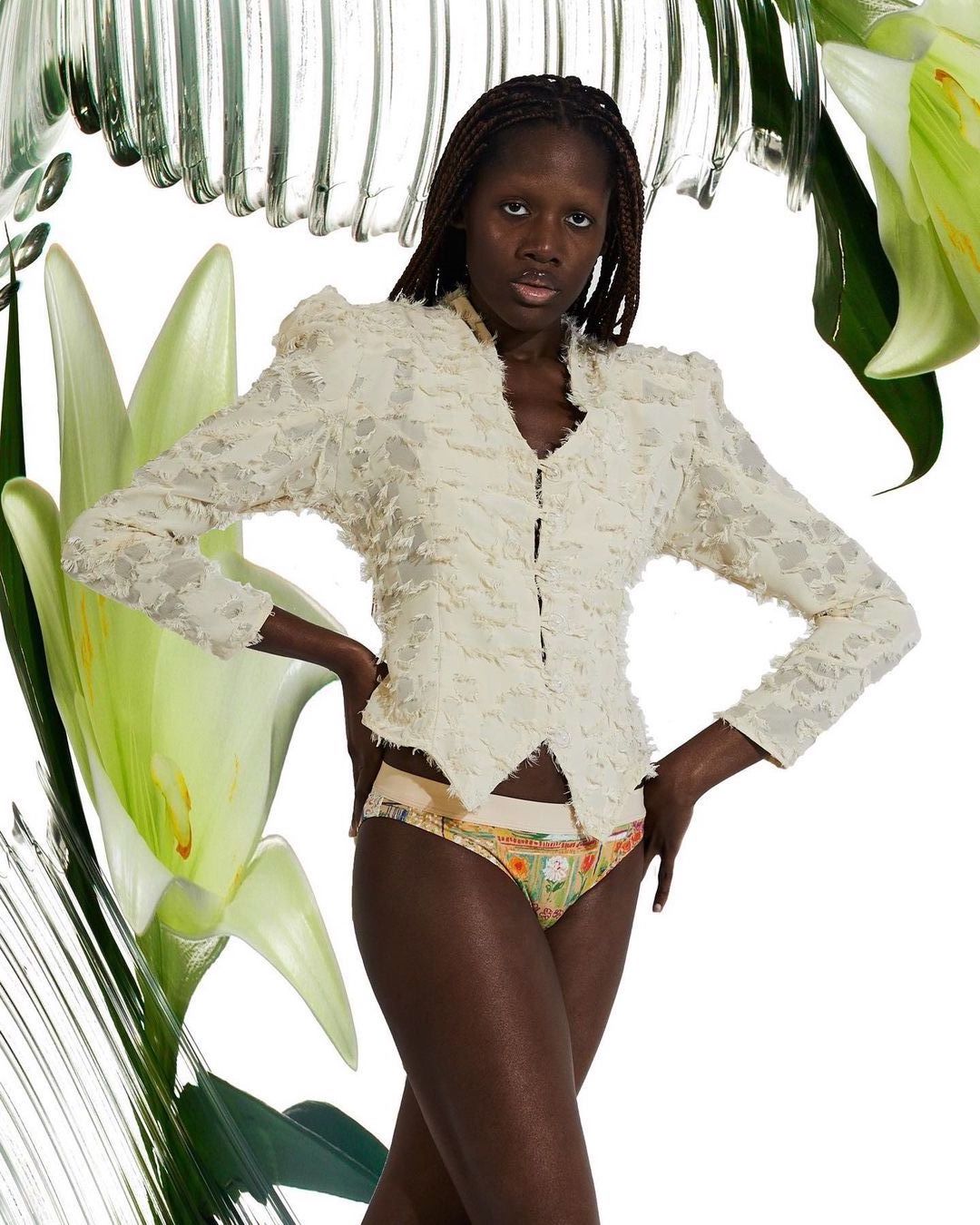 SC: Are there any materials or processes that you are particularly enjoying exploring currently?
HT: I am working with bails of tees from the Kantamanto market in Ghana courtesy of The OR Foundation. Working with these single use tees that would otherwise be thrown away or eventually end up in beaches and the ocean has deemed very rewarding. We can cut them up and patchwork them together to use them like normal yardage of fabric. I am excited that I am able to work with multiple stores with them as well and to see they are excited about the project.
SC: What do you want to learn more about?
HT: I want to learn more about regenerative agriculture in regards to fabric. I am always interested in new technology based fabrics that I can work with that lower our carbon footprint. Just in general I am always interested to learn about new fabrications to create with that don't create waste.



Feature image: Still from 'Collina Land', presented at GucciFest, 2020 / Courtesy Collina Strada