Henry Taylor's Genre-Defying Works Reveal Underlying Societal Forces At Play
Los Angeles-based visual artist Henry Taylor's distinct impact on the American cultural landscape stems from his rejection of tradition. While people figure prominently in Taylor's work, he evades the title of portraitist. Taylor's chosen subjects are only one piece of the larger cultural narrative that they represent: his paintings reveal the forces at play, both individualistic and societal, that come to bear on his subject. The end result is not a mere idealised image, but a complete narrative of a person and their history. In conversation with writer and curator Antwaun Sargent, Taylor explains: "It's about respect, because I respect these people. It's a two-dimensional surface, but they are really three-dimensional beings."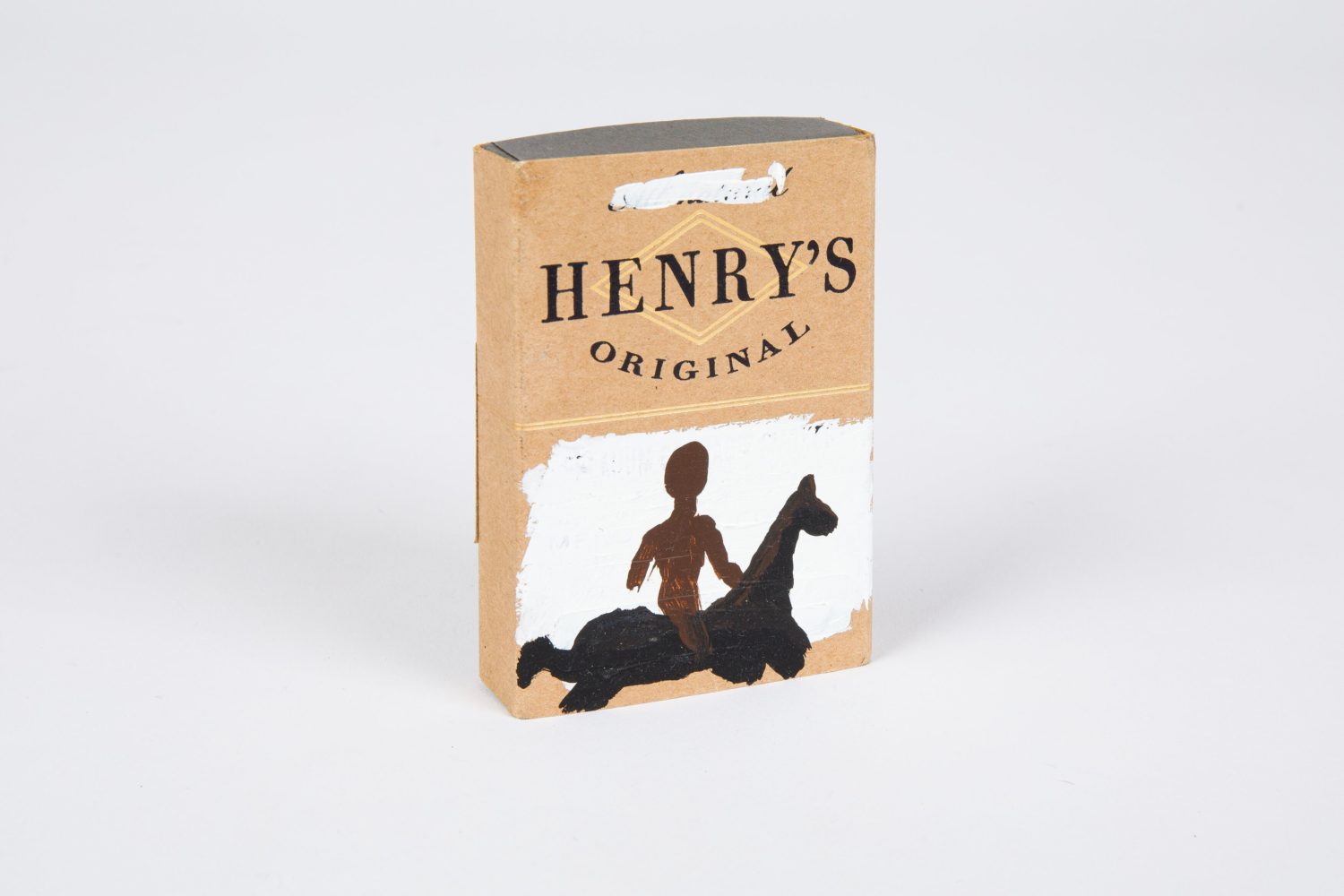 Taylor's enthusiastic approach to sourcing subjects is decidedly eclectic; it is an active process and one in which the artist often mines his own history and experiences. For his inaugural exhibition with Hauser & Wirth, presently scheduled to open online from 26 February, the artist will take over all five galleries in Somerset to present a major body of sculptural work and paintings. Taylor will also share for the first time a series of jewel-like miniature sculptural paintings created since the 90s, formed from found domestic objects as an on-going visual biography. Throughout his four-decade long career, Taylor has amassed a vast body of highly personal work rooted in the people and communities closest to him, often manifested alongside poignant archival or pop-cultural references.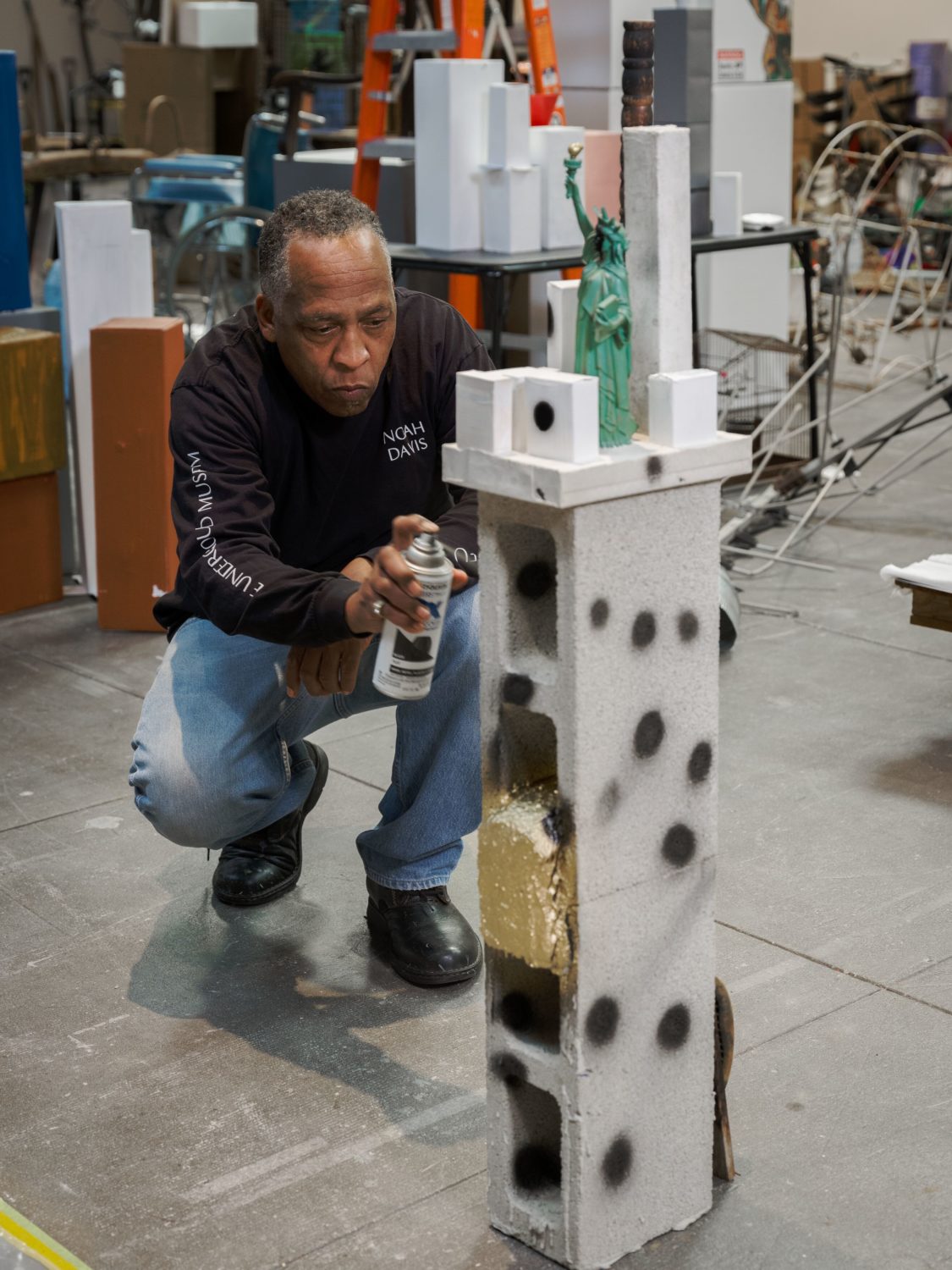 The artist's choice of painterly subject, from memory and archival materials, to the live sitter, is firmly dependent upon his sense of empathy. His sumptuous depictions, painted rapidly and loosely, capture his subject's nuances and mood with gestures and passages of flat, saturated acrylic colour offset by areas of rich and intricate detail. The intensity with which he paints is reflected by his brushwork: a network of kinetic strokes that seek to capture a feeling before it flees. Taylor's subjects, which range from members of the Black community to symbolic objects representative of historical struggle, span the breadth of the human condition; each work is a holistic visual biography and permanent record of a person or people's history.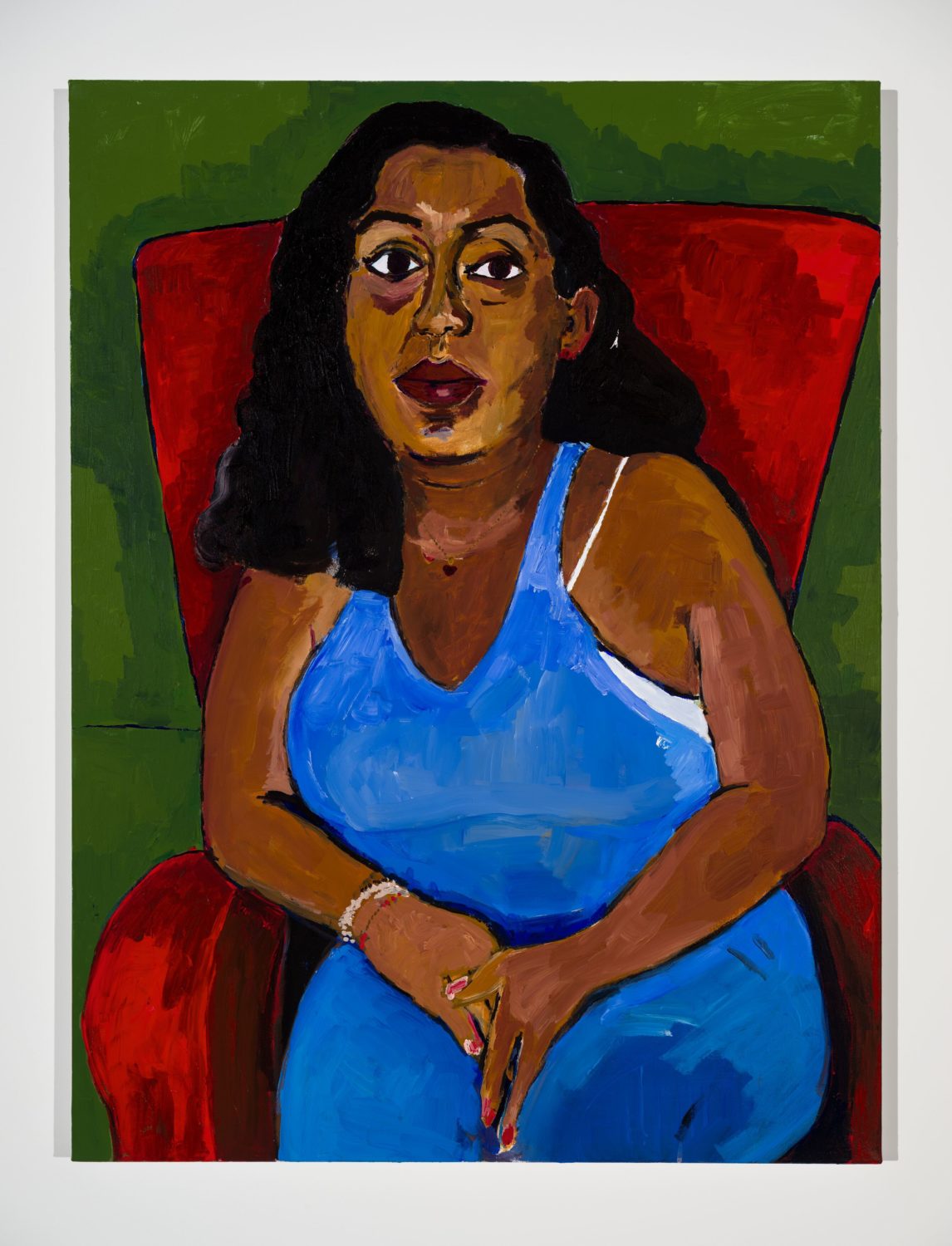 Born in 1958 in Ventura, California, the youngest of eight children, Taylor's initial exposure to the medium of painting came from his father, who was a commercial painter employed by the US Government at a naval air station. In high school, Taylor began to vigorously absorb the tenets of major art historical movements spanning the Nineteenth and Twentieth centuries. He later attended Oxnard College, where he studied Journalism, Anthropology, and Set Design, and made the acquaintance of James Jarvaise, the Head of the Department of Fine and Performing Arts. Jervaise was instrumental in instilling the young painter with a sense of vocational efficacy that helped to focus Taylor's efforts entirely on his artistic practice.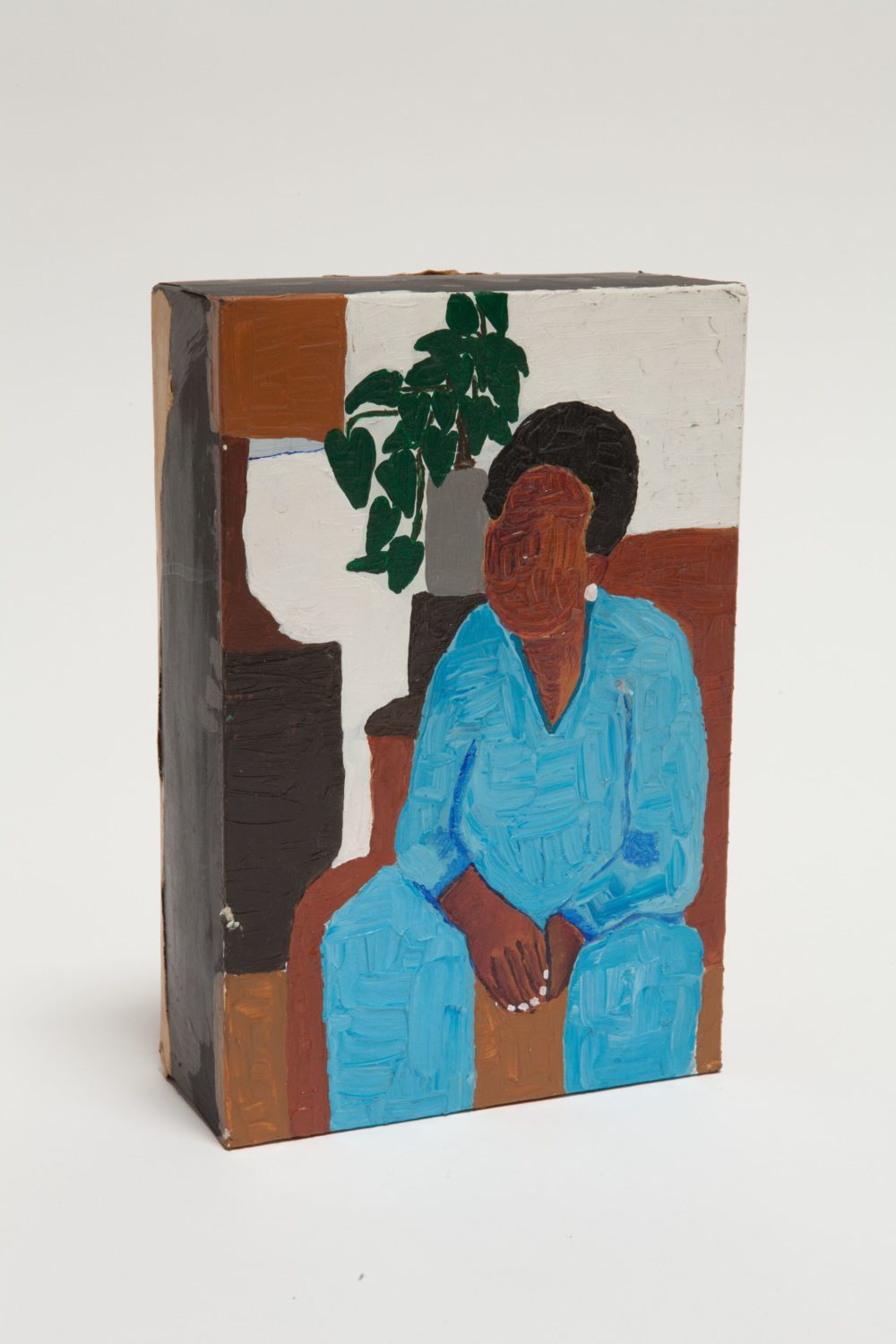 Taylor's formal training came in the 1990s when he studied at The California Institute of the Arts while also working as a psychiatric technician at Camarillo State Mental Hospital. It is here where Taylor developed his guiding sense of human connection while creating portraits of his patients. His practice evolved to exceed the boundaries of canvas: he began to paint the surfaces of found and discarded domestic objects like furniture, cereal boxes, empty cleaning bottles, and even packs of cigarettes. From these, Taylor creates assemblage sculptures, stacking and affixing disparate objects together to create new forms, including, for instance, faux African tribal masks. What unifies Taylor's practice across two and three dimensions is that it supersedes the confines of any traditional genre.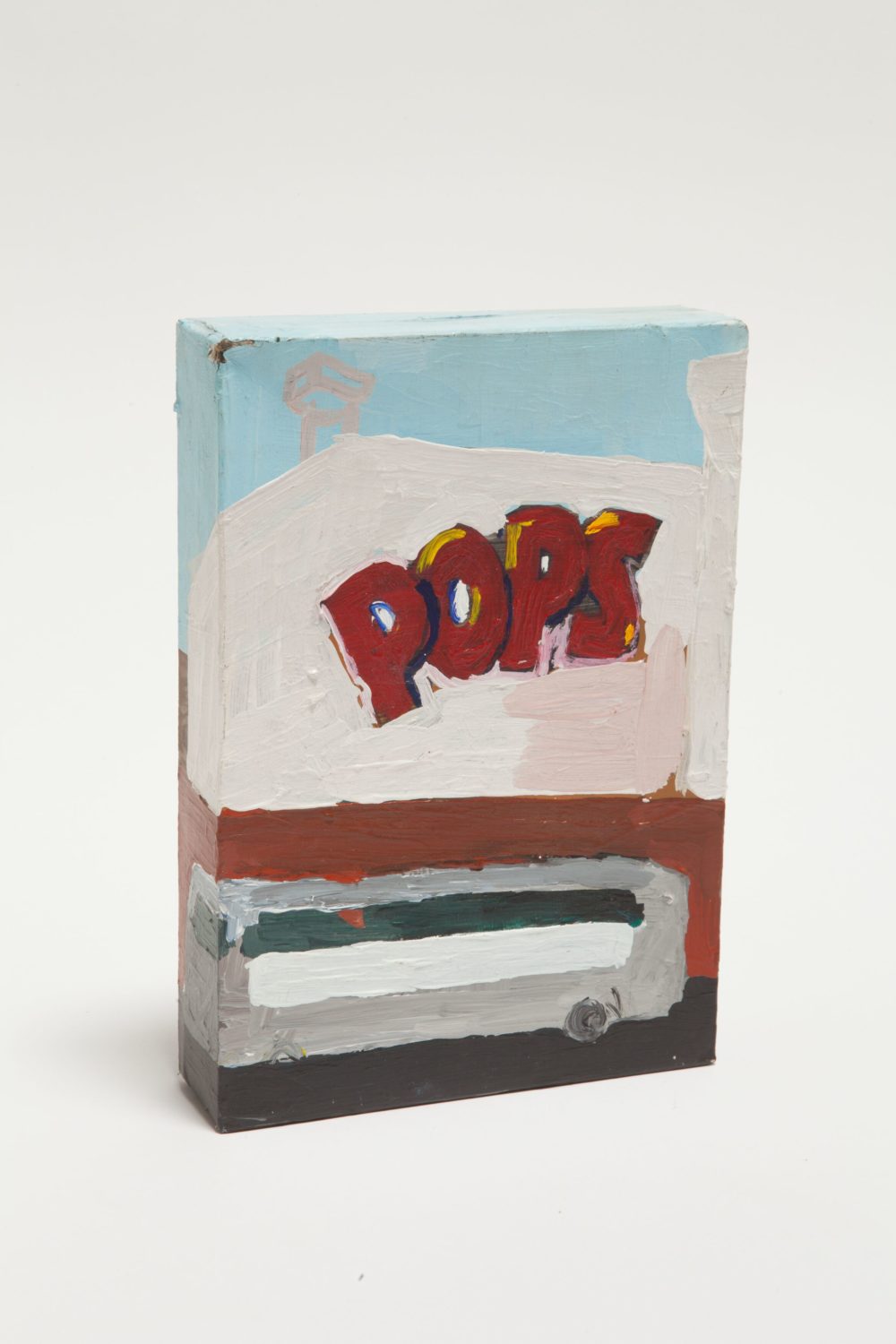 In preparation for the upcoming exhibition and in response to the limitation currently placed on travel, Taylor extended and unravelled his studio practice within the galleries at Hauser & Wirth Los Angeles, followed by an artist residency at Hauser & Wirth Somerset this winter, energetically building, stacking and affixing a vast array of objects and collected materials together to create a holistic record of his everyday experiences and the materials that define them. With a guiding sense of human connection, Taylor will build a multifaceted narrative for the exhibition that unites live sitters, changing environments and art historical predecessors from Louise Nevelson to Philip Guston.



Henry Taylor at Hauser & Wirth Somerset opens online on 26 February 2021. In accordance with present government guidance, the gallery is temporarily closed until further notice.



Feature image: Henry Taylor, 2020. Photo: Fredrik Nilsen. Courtesy the artist and Hauser & Wirth