Make Chef Lale Öztek-Pook's Sumptuous Turkish-Inspired Dishes At Home
The Nook Deli & Wine Bar opened its doors in Islington last summer, serving up modern European dishes with a Turkish leaning. With over a decade of experience in the industry between them, couple Angus and Lale Öztek-Pook have set about creating a local wine bar and restaurant with convivial flair. The duo tell Something Curated: "The Nook's ethos is to share the good food, music, drinks and produce that we enjoy with people in a relaxed environment. We love to showcase our favourite finds from small independent suppliers and wine makers; we want to share what we love and give people a good time and a chance to have all of these things in their own home." Since the third lockdown, Lale and Angus have opened an online deli, creating weekly supper club menus, which include 3 courses and a wine pairing.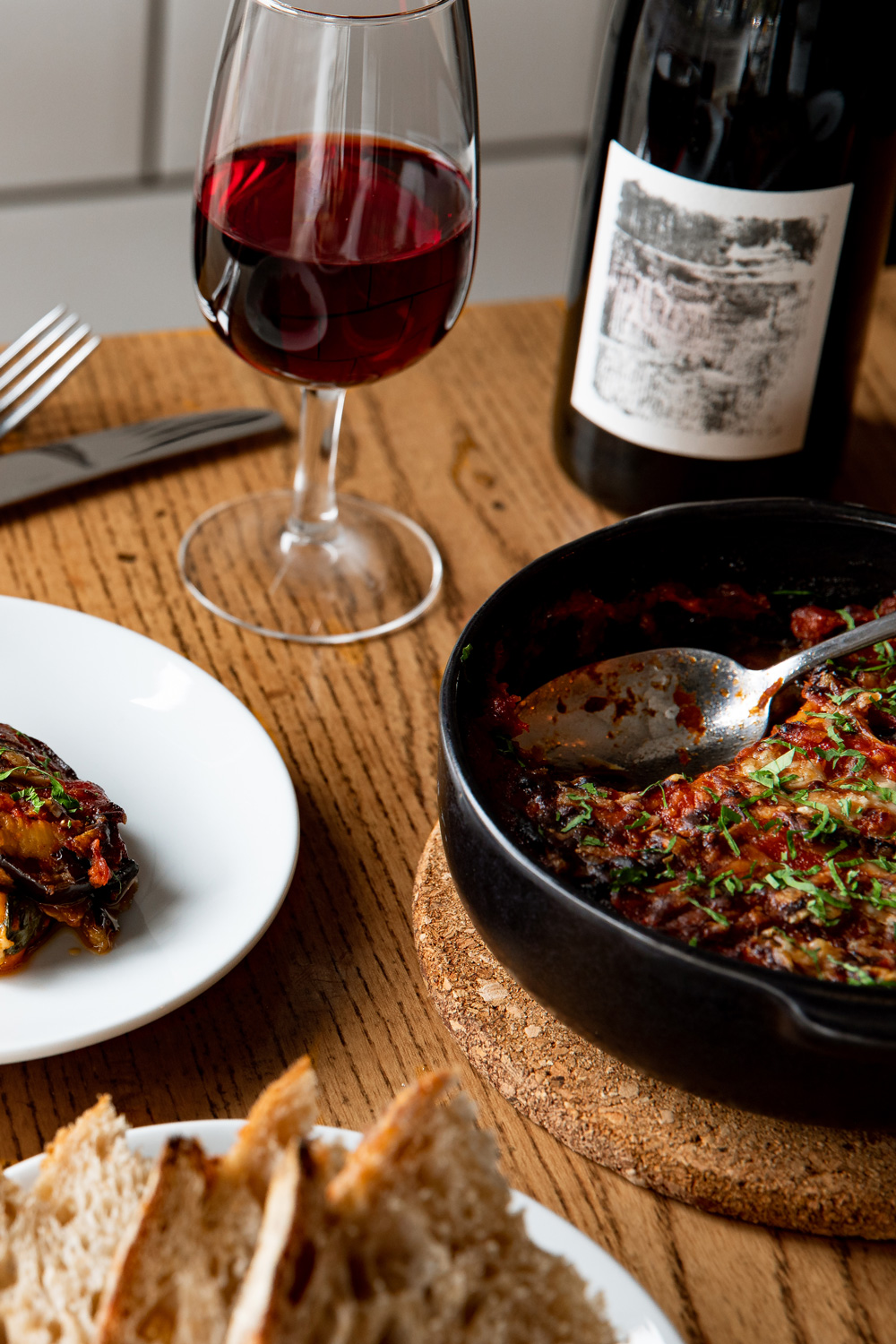 On their new delivery service, the pair tell SC, "We have chosen to call our weekly meals The Nook Supper Club at home because as a new venue finding our feet, we wanted to keep the crucial interaction and flow of feedback with our patrons. Whilst we are pivoting a new side to our business, we also wanted to carry on growing the existing Nook, therefore we cook a different menu each week with different influences. The highlight of the food remains within our ethos: the fresh and quality ingredients that our beloved suppliers introduce to us. To each menu we match at least one bottle of wine; we also include a few tips and food facts into our instructions scroll."
Expanding on the food cultures that have influenced their menu, chef Lale explains, "I am originally from Turkey, I lived there until I was 25 so the Turkish food culture had a great effect on how I cook and what I enjoy and how I enjoy it. After meeting Angus, we travelled to Turkey quite often and I had the chance to share this culture with him; it is safe to say he is a bigger admirer of it than I am at the moment. Apart from this, obviously living in London and working in different cuisines as a chef and dining out in this incredibly versatile city has had a great effect on our menus." To celebrate the launch of the online endeavour, Lale shares with Something Curated two of her favourite Turkish-influenced recipes to try at home, along with wine recommendations courtesy Angus. The below are their words.



Hummus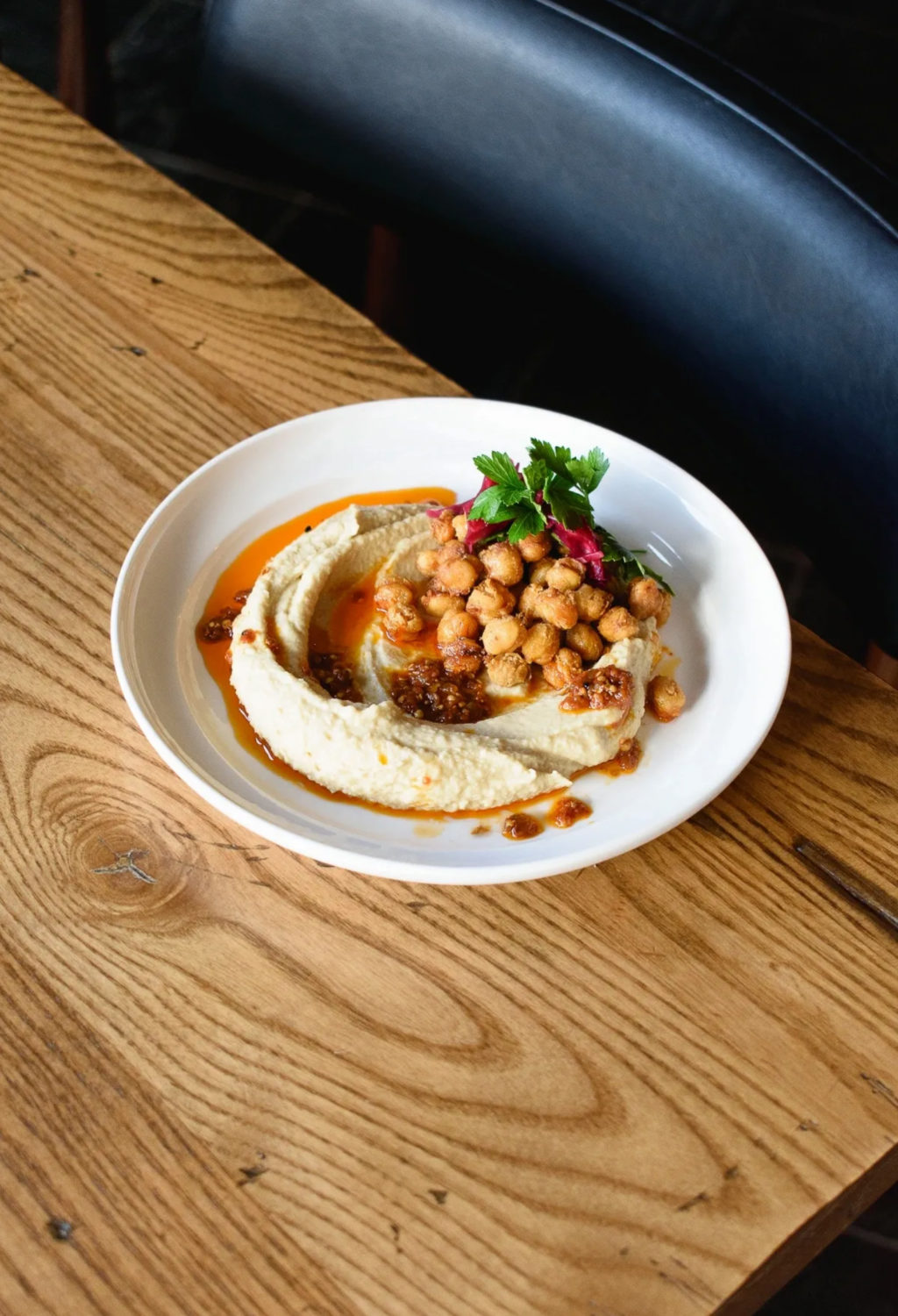 Ingredients
2 cups dry chickpeas
2 tsp salt
1 bay leaf
1 small carrot, 1 stalk of celery, 1 small onion
juice of one and a half lemons
4 tbsp tahini
4-5 garlic cloves
1/2 cup water (saved from the pan that we cooked the chickpeas in)
1/3 cup extra virgin olive oil
1 tbsp sea salt, plus some more to add to taste
Instructions
Place the dry chickpeas in a large bowl or pot and fill with water so that the water is at least an inch or two above the peas. Let them soak overnight in the fridge.
After draining the chickpeas, place them in a pot and cover them with new water, it is better to cover them with plenty of water to cook, so let's say two-three inches above the peas this time. Add the salt and vegetables to the water. These vegetables will help us to add more flavour to the chickpeas. Bring them to a boil. Once the water is boiling, lower the heat so that it is a low boil. Cook the chickpeas for approximately an hour to ninety minutes. They should soften so they can easily be crushed with your fingers.
Drain the chickpeas but keep 1 cup worth of the hot water aside. We will use the warm chickpea water, which will help to achieve a silky-smooth texture.
Using a food processor, pulse the garlic cloves, sea salt and olive oil until the garlic is crushed and turned to a paste. When you achieve this add the warm chickpeas, lemon juice and tahini; keep processing until you achieve a smooth texture, whilst the processor is still on keep adding the warm cooking liquid. This will make the hummus much runnier but bear in mind once it is cooled down it will set firmer. Add more salt, olive oil and lemon according to taste.
We serve our hummus with pickled naga oil , you can use any spicy paste you like , for example Chipotle diluted with some good olive oil and a dash of vinegar of your choice.



Borek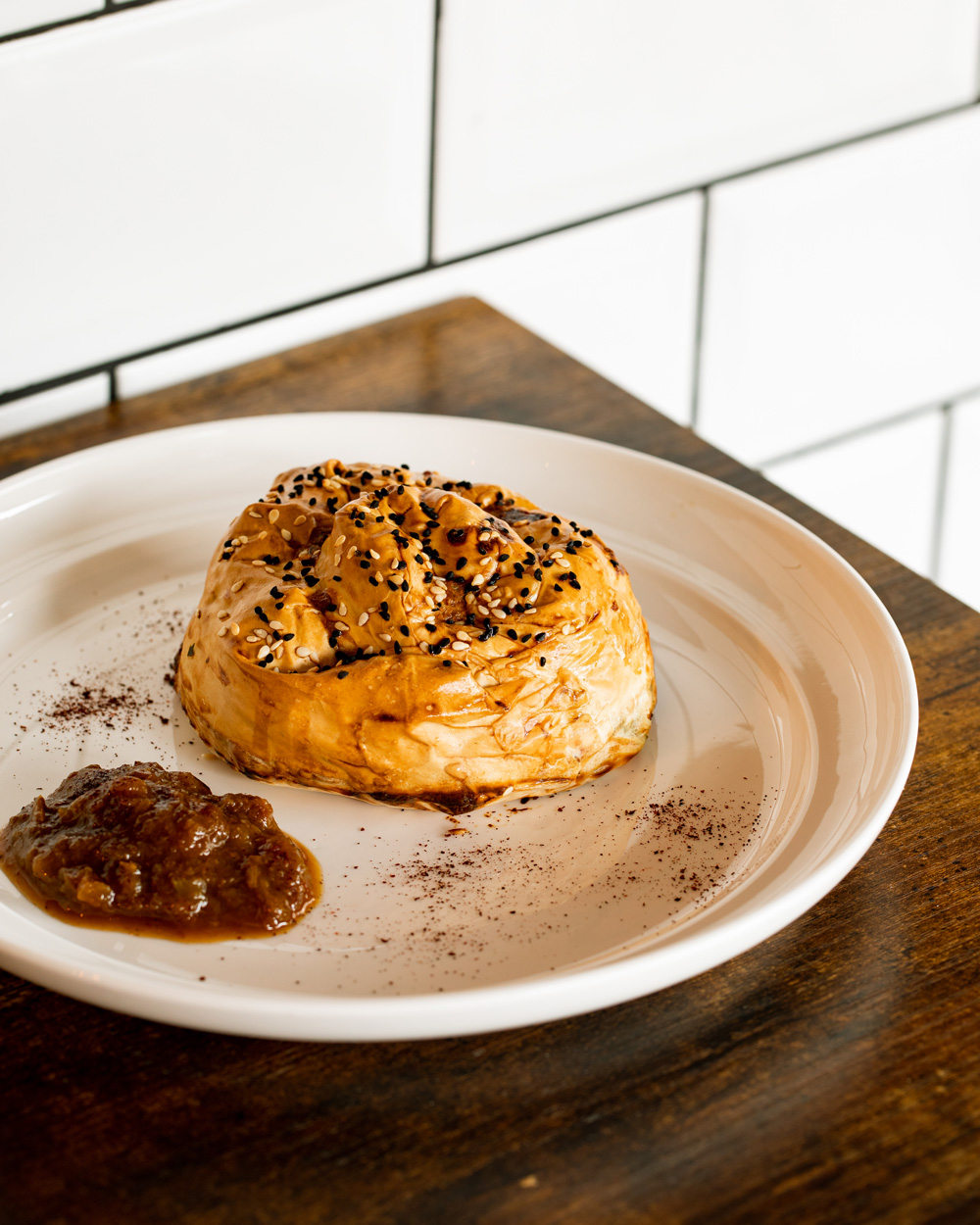 There are different types of borek; some are rolled in a long sheet to create a rose borek, some wrapped to form individual parcels and this one that I am describing here is a common type which can be built into a baking dish – it is practical and tasty. You can use a medium size glass or earthenware baking dish; the ideal would be to use a metal dish like a roasting tin so the filo will get more heath from the bottom and will have a bigger chance to crisp up. The size can be approx. 24×24 cm; it can be any shape including a circle – the dimensions given are mainly as a clue to the capacity of the dish. You can swap the filling with anything you fancy including cooked grated potatoes seasoned with paprika and mint; or onions and smoked aubergines.
Ingredients
1 pack of filo pastry (you can use Jus Roll's Filo which has 7 sheets in it)
3 cups milk
4 eggs
100 ml olive oil
1/2 tsp black pepper
400 g feta cheese
200 g baby spinach, washed
1 bunch of parsley, 80 g
1 small bunch of dill, 40 g
sesame seeds or nigella seeds for garnish
Instructions
Brush the baking dish with olive oil.
Whisk 3 of the eggs in a mixing bowl, add the milk and remaining olive oil and keep whisking until all is mixed.
To prepare the filling, chop the washed herbs and baby spinach roughly, place together into a bowl with crumbled feta and the black pepper. The herbs can be chopped slightly finer than the spinach; with the baby spinach all we will need to do is run our knife through it to chop them into slightly smaller pieces.
Whisk the last remaining egg in a small bowl and set aside. We will brush the top with this.
Start building the borek into the oiled baking dish. Take your first sheet and place it onto the bottom of the dish in an uneven and wrinkly fashion. Drizzle the filo with approx. 1/6 of the milk-egg mixture. Sprinkle 1/6 of the filling and move onto the next layer buy repeating the same thing.
After repeating this with six layers of filo and filling we will cover the last layer of the filling with the last 7th filo, brush it with the egg that we kept aside generously, and sprinkle with black sesame and nigella seeds.
Bake it in a pre-heated 180°C oven for around 40 min until it is golden and crispy.



Wines of our recommendation available from The Nook:
We absolutely love this mouth-watering, very juicy German red from DB Schmitt. 'Frei Korpur Kultur' – a blend of Dornfelder and Portugieser grapes, it has lots of black fruit flavour and makes for incredibly easy drinking; a medium bodied natural red that we can't get enough of. It also comes in litre bottles which can never be a bad thing!
Other tips include an orange wine from the Mildiani estate in Georgia, made using indigenous Georgian grape varieties and using traditional Qvevri winemaking equipment (big clay amphora like pots used for fermentation); it has a beautiful amber colour and lovely honey and peach notes.



Feature image courtesy The Nook Deli & Wine Bar