Interview: Designer Louise Lyngh Bjerregaard On Expanding Definitions Of Knitwear
By Something Curated
Hailing from Copenhagen, with imminent plans to relocate to Paris, Danish designer Louise Lyngh Bjerregaard's eponymous brand brings together unexpected material combinations in distinctively cut garments, subverting established traditions of knitwear. A graduate of Central Saint Martins and the Scandinavian Academy of Fashion Design, Lyngh Bjerregaard's off-kilter offering spans ready-to-wear and couture pieces, imbued with nostalgia, and seamlessly embracing both the hi-tech and handmade. Last month, the label dropped its first collection with online retailer SSENSE, creating a series of meticulously crafted pieces made from deadstock yarns and textiles, including cropped tank tops, asymmetric sweaters, and a standout pair of knitted suspenders. To learn more about Lyngh Bjerregaard's practice, her atelier's zero-waste policy, and what we can look forward to next, Something Curated spoke with the designer.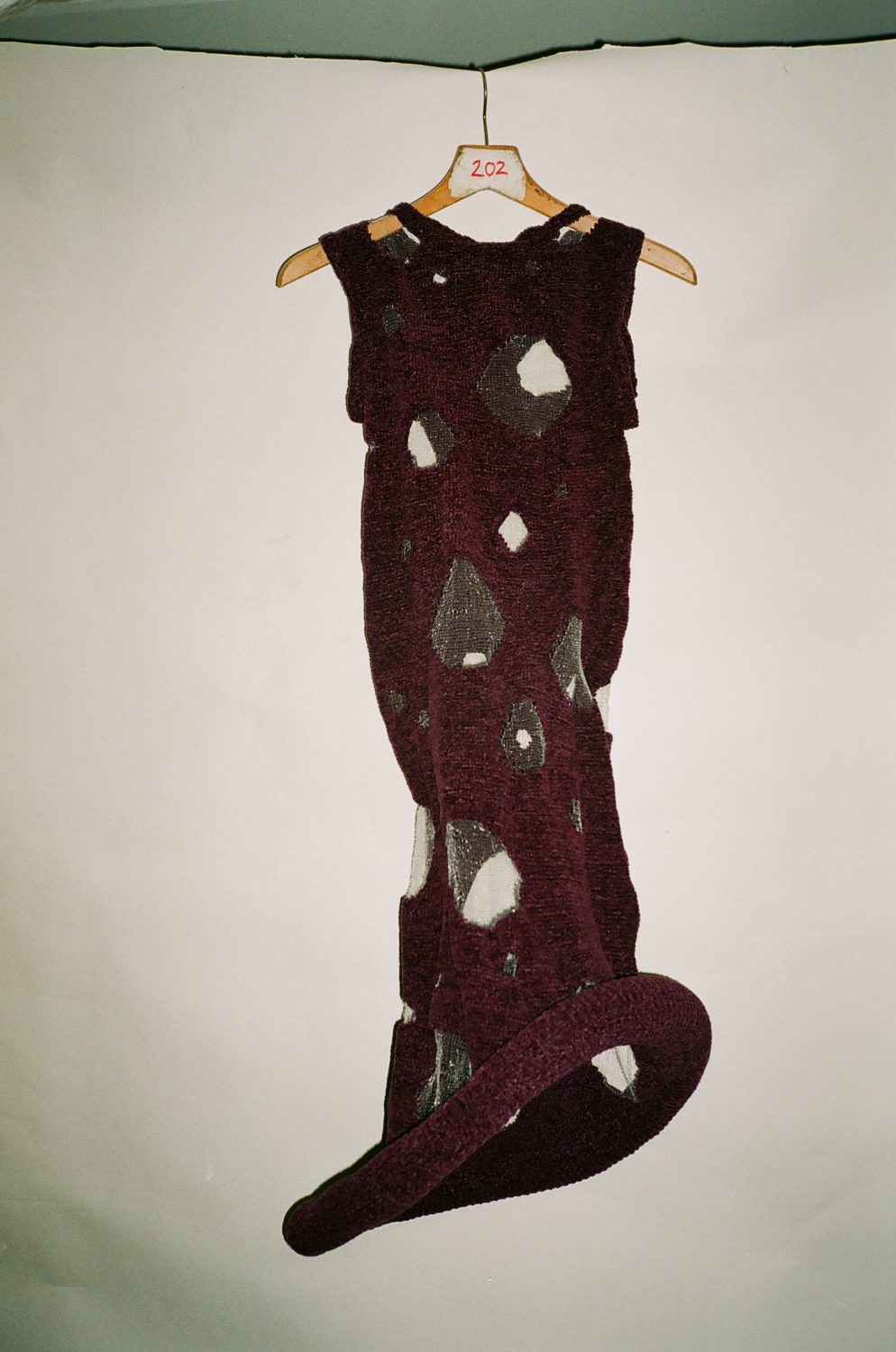 Something Curated: Can you give us some insight into your background; when did you first become interested in fashion?
Louise Lyngh Bjerregaard: I don't like the word fashion. I don't follow fashion and I don't like the many social structures that play into the word fashion. I am interested in garments as a tool for communication. Using the layering, detailing, textures and colours as an extended vocabulary for internal expression. I have studied womenswear and knitwear at recognised institutions but for me the true study began after graduation and I don't think that will ever stop.
SC: How do you think about storytelling through your garments?
LLB: I am trying to navigate through life, and creating garments is a necessity for me as a functioning human being. A brand director or a PR strategist would probably want to have some kind of storytelling to it, but basically it is about knowing that this is the right thing for me to do everyday. This is my occupation. I cannot not do it and I have a very hard time taking time off from working in the atelier. I do it for myself, and that other people see something in what we are creating is just incredibly fortunate, but not something I plan on in advance.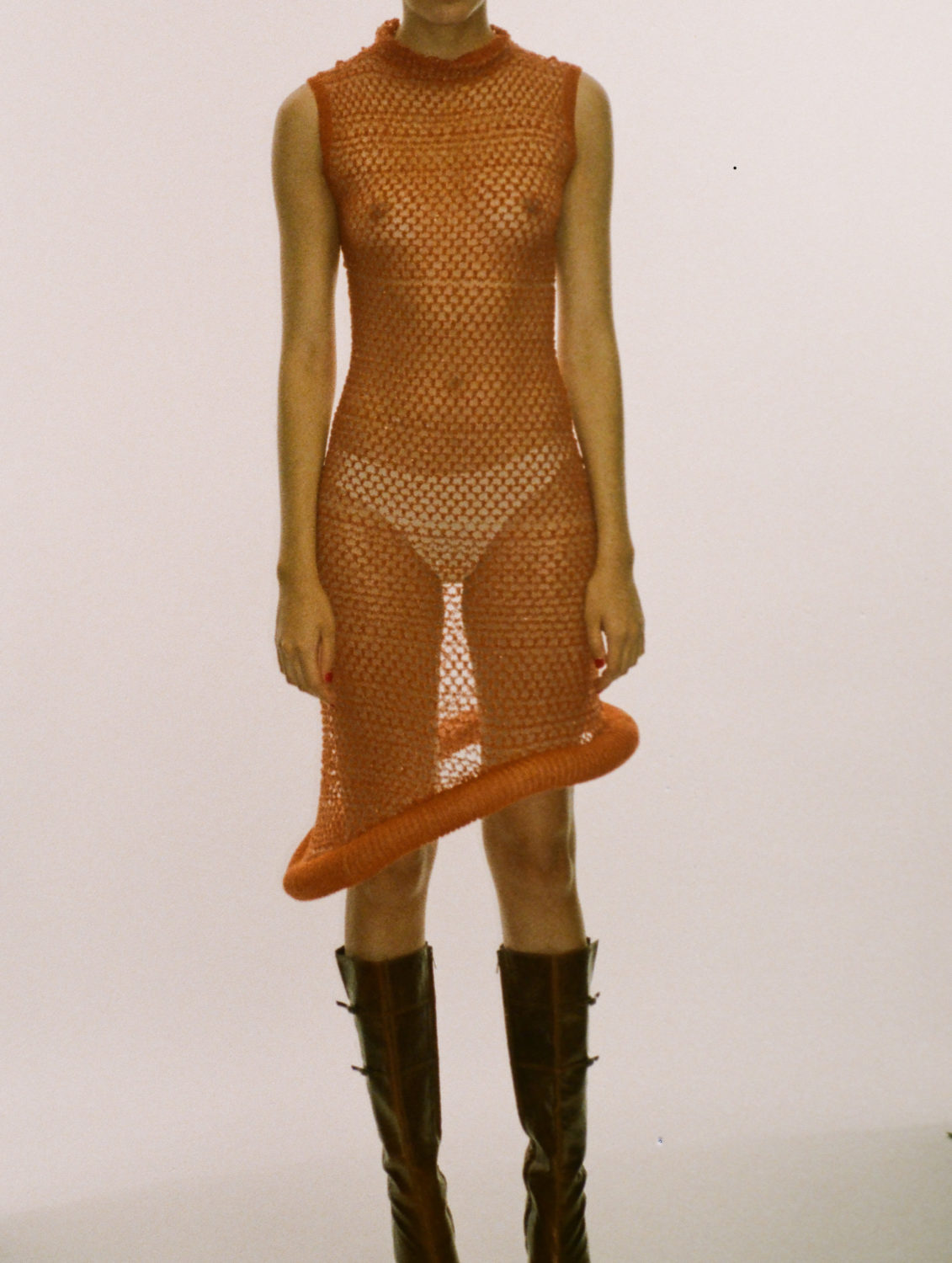 SC: Tell us about the collection you dropped with SSENSE last month.
LLB: The collection we dropped with SSENSE is really dreamy. It presents this almost other worldly idea of dressing in knitwear and a combination of colour pairings that makes you think of a video game character. The garments consist of hardcore techniques and fun. A lot of fun and a lot of work. Playful but serious. That really captures how working in the atelier has been leading up to the release.
SC: You work with a lot of deadstock – are there any particular materials or processes that you're especially enjoying utilising right now?
LLB: I am obsessed with materials and unlocking which techniques go with which materials – aside from what tradition tells you. We have this game going on in the atelier of utilising what we have available to us from the curated selection of materials we have been collecting. For the SSENSE drop we photographed every object that went into creating the garments and we made a poster out of it to visualise other aspects to clothing besides a 3D body related outcome. With this new collection, we have created a box with the leftover materials that went into creating all the garments – around 75 pieces. Now it mostly consists of broken machine needles, empty yarn cones, used up leather tape, empty bobbins for thread and broken pushbuttons. We wanted to utilise as much fabric from the scrap box as possible. The outcome is absolutely beautiful.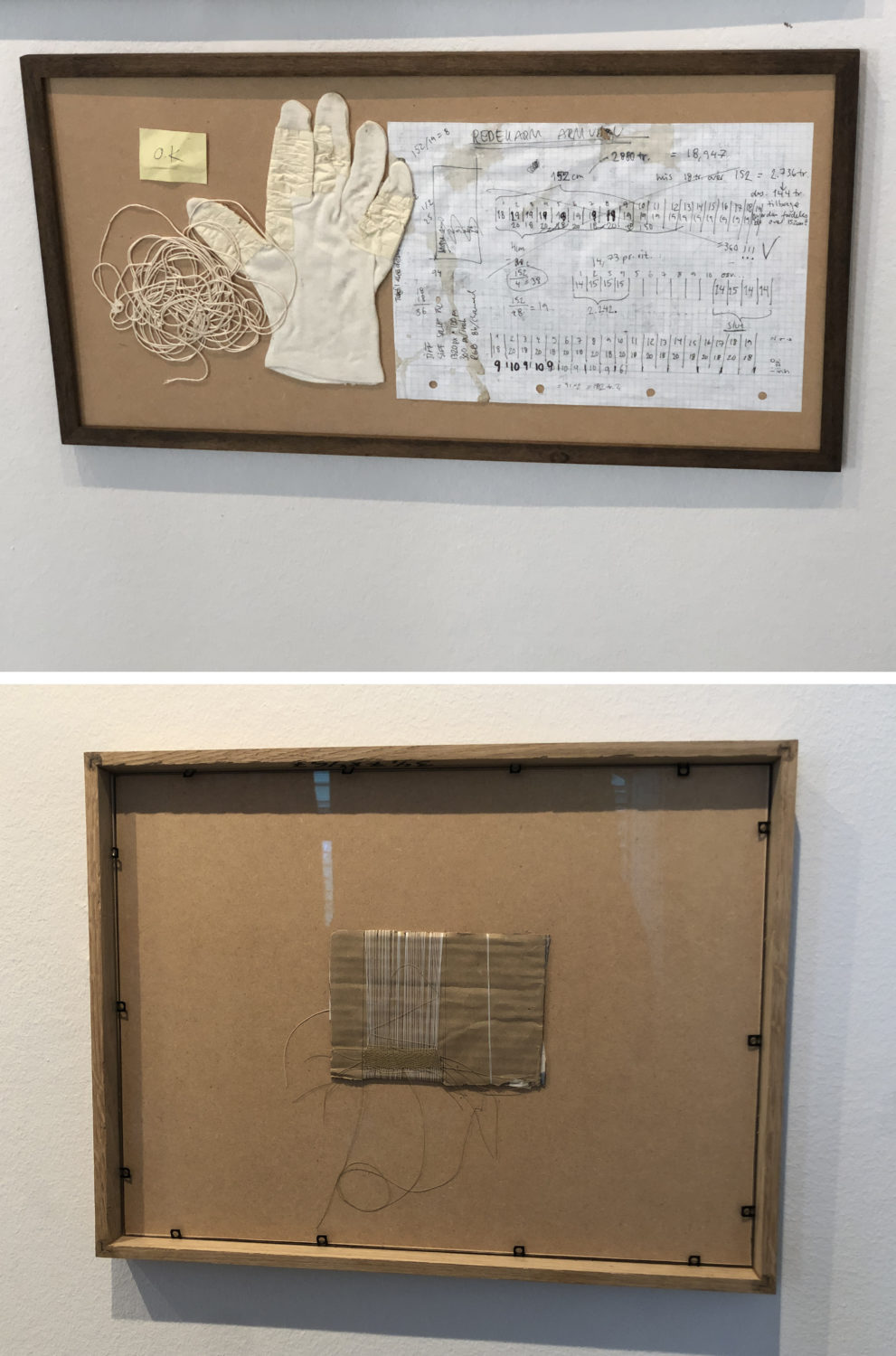 SC: What are you working on at present and how has the pandemic affected your way of operating?
LLB: We are working on various projects and collaborations and are preparing to relocate the atelier to Paris. A lot of things within the same timeframe so we try to approach each day with a certain calmness, listening to NTS radio, creating a smooth, gentle and focused working environment. There is a therapeutic way of creating, knitting and sewing everything ourselves, and I believe this has helped us in a lot of ways during the pandemic. Going to the atelier everyday, having a joyful day at work means a lot to us. The slower pace in the industry and in the world in general has allowed room for us to develop nurturing discussions and re-assessments of what we thought was the future plan for us.
A lot of the pieces we have made will exceed our lifespan, so coming down from months of creating a collection we are currently sewing our own garments bags in washed muslin – free of chemicals – for preserving the work in the best possible way. The collection is to be shown in September so right now we are doing fittings with one model at a time and sending the images back and forth to the team in London and Paris. Moving forward feels good and we are really excited to show the final work of this series. It has been a hard hit in terms of operating the atelier and the financial aspect of running a business, but the learning and unlearning that comes from this time in history will pay off in so many other areas of life.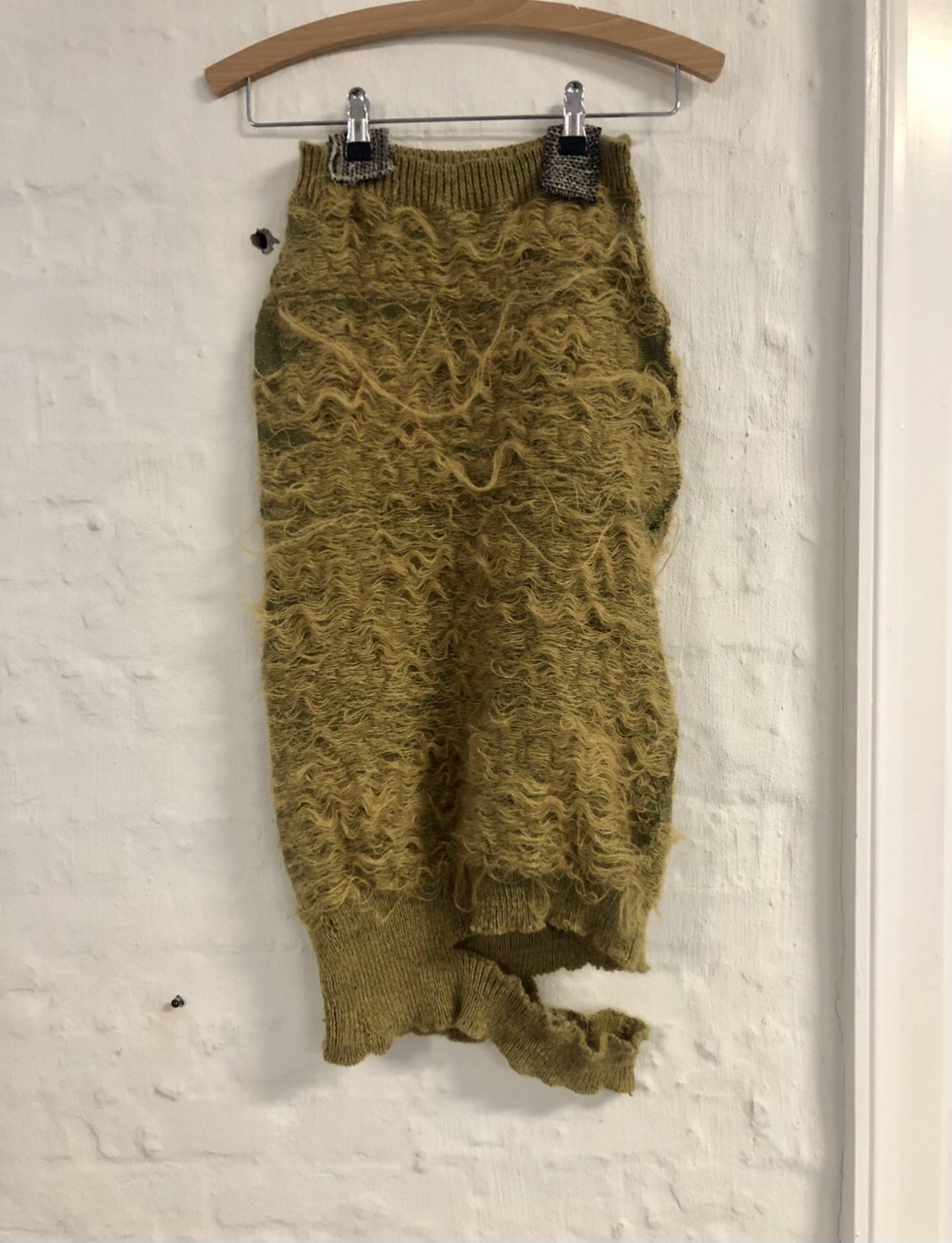 SC: What do you want to learn more about?
LLB: I am curious about a lot of things. For some time I have been studying various takes on modern leadership. We are currently around 12 people in the atelier everyday, and I truly feel a responsibility – not just having the luxury of being the artist that can go about the day however I want. I do that, but I am also very curious in ways of optimising myself as a person so we can make progress as a team. Various situations occur when working with people, and for me it is about having different tools to make better assessments of a situation to free up space for evolving creatively. For me it removes a lot of stress knowing we are striving to always do better than before and I only want to work with people who share the same values. For the atelier it creates a better team and better clothing, and for me, it creates a better everyday life.



Feature image courtesy Louise Lyngh Bjerregaard