The Best From FIAC's Inaugural Online Edition
Open to the public from 4-7 March 2021, FIAC, which has taken place every year since 1974 in October in Paris, launches the inaugural edition of FIAC Online Viewing Rooms. This new online platform hosts some 200 galleries, both emerging and established, in the fields of contemporary art, modern art and design. Conceived to be dynamic, ergonomic, playful and purpose-driven, the online experience endeavours to create new connections between audiences, galleries across the world and the artists they represent, and enrich existing dialogues in the perspective of future in-person encounters. The platform allows visitors to discover galleries' dedicated pages, browse artworks via a selection of options including curatorial visits with renowned curators, view works to scale, and enter into discussion with gallerists. Ahead of the programme's official opening, Something Curated highlights seven presentations not to miss. 



Lawrence Abu Hamdan, 'Spinneys Supermarket, Achrafieh Beirut, August 2017', 2015 || mor charpentier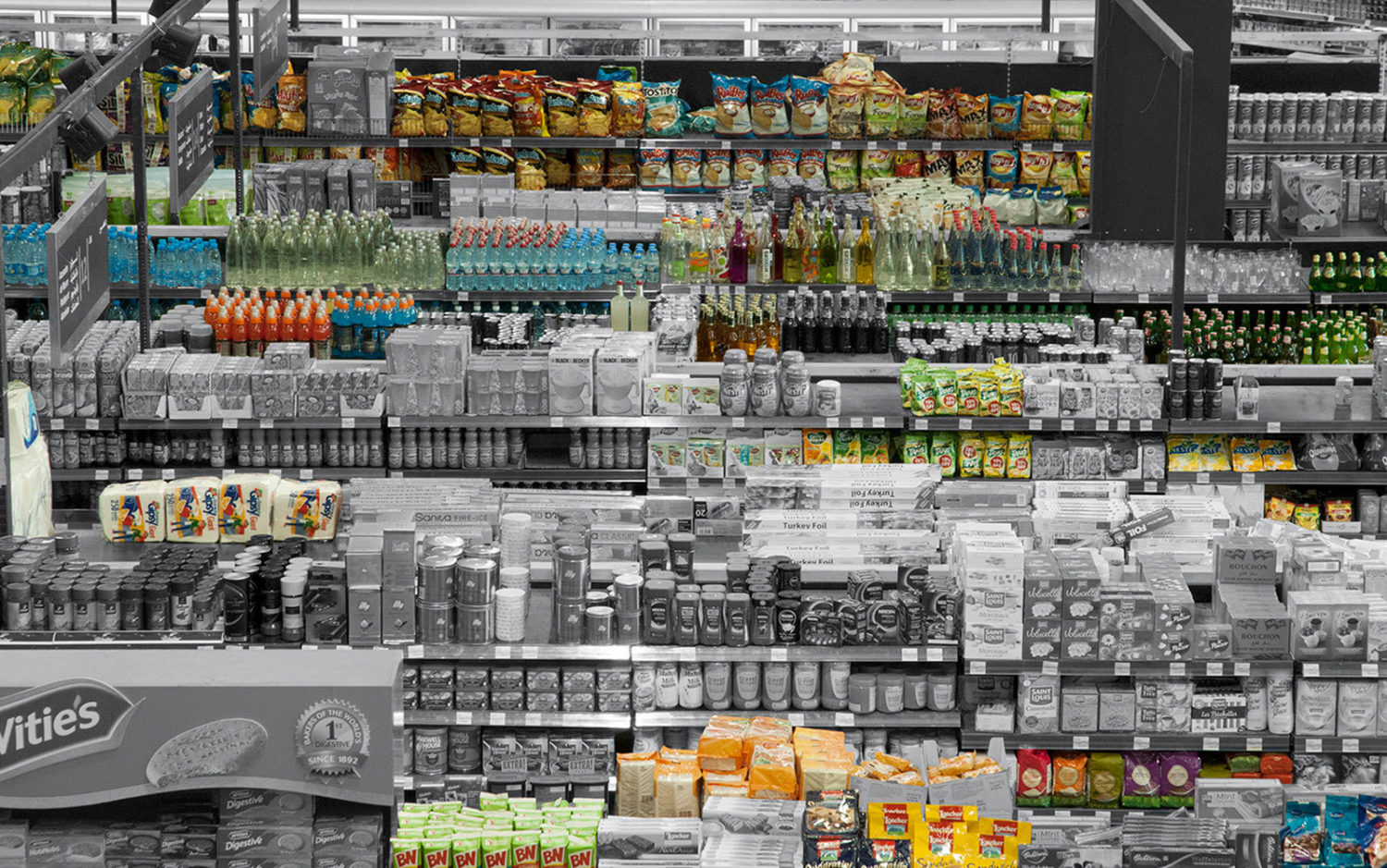 Lawrence Abu Hamdan's interest with sound and its intersection with politics originate from his background in DIY music. When your voice is propelled from your mouth through the air, it hits the objects in your vicinity and causes tiny vibrations on the surfaces of those objects. At the Massachusetts Institute of Technology, a group of computer scientists have discovered that by video recording an object using high-speed cameras they can extract those minute vibrations and recover the sound that produced them. This gives them the ability to turn many everyday objects such as, a packet of crisps, a glass of water, a potted plant, and a box of tissues—into a listening device, or what they call visual microphones. This blown up photograph of a supermarket is an index of all the objects—shown in colour—that can, to date, be successfully used as sound recording devices.



Prefab Nova House, 1972 || Clément Cividino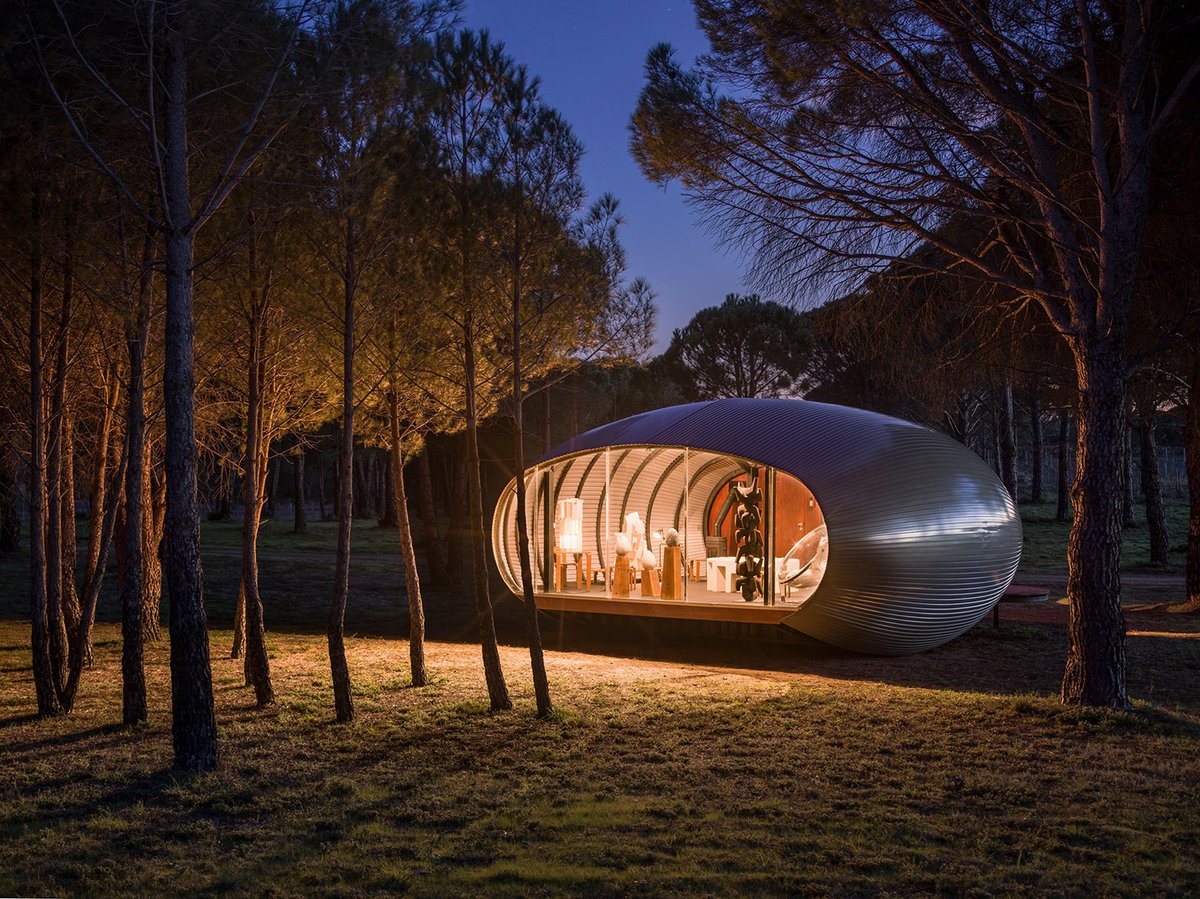 Dating from 1972, the Nova House or "Chalet Nova" was manufactured by a company called Rochel and marketed as a prefabricated "bungalow". Several versions were proposed, varying in size from 26–50m squared, with the possibility of incorporating both optional gas heating and a terrace. In the end, few were produced, but several were installed at the Cournon campsite on the banks of the Allier River close to Clermont-Ferrand in central France. The one exhibited at Terra Remota is the largest version offered and boasts a 20m square wooden terrace. When gallerist Clément Cividino discovered it in the countryside to the east of Paris, it had been completely dismantled by its previous owner. He painstakingly restored it and took the liberty of adding a series of porthole windows to its front façade.



Nona Inescu, 'Rosa Caninca (Armed with Prickles)', 2019 || SpazioA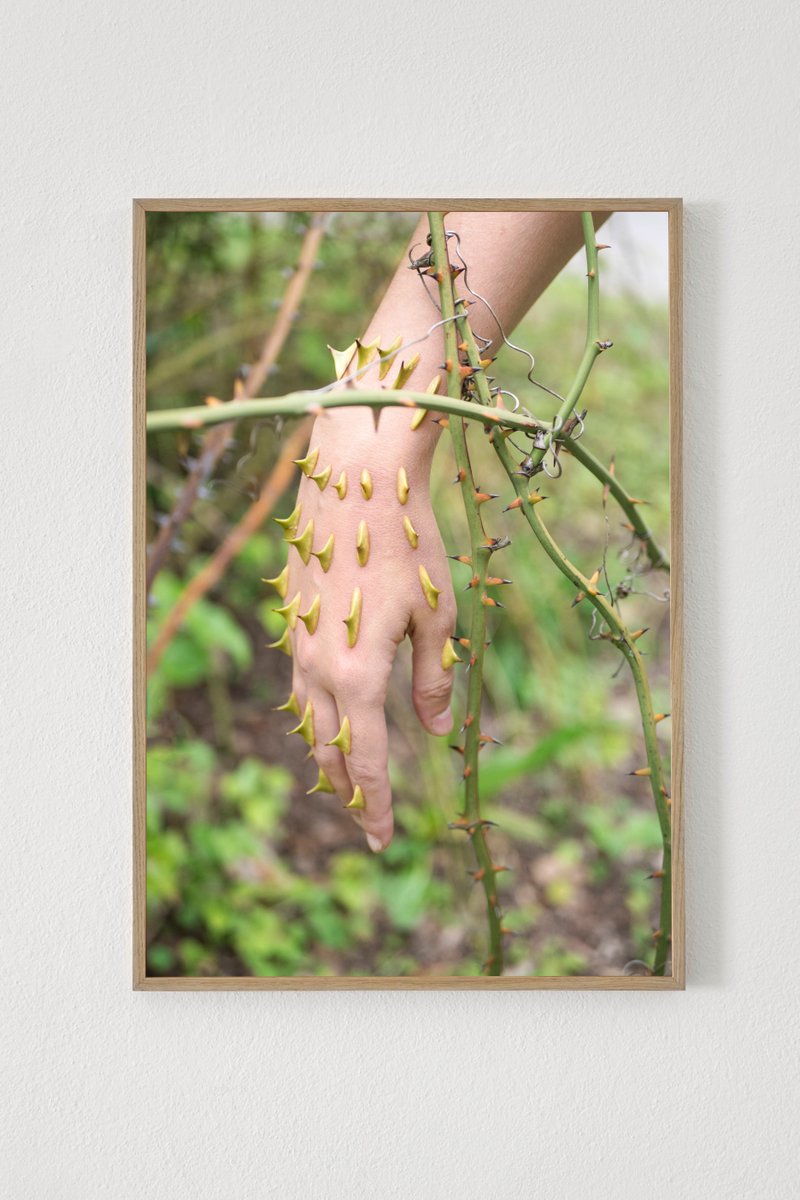 Artist Nona Inescu lives and works in Bucharest, Romania. She completed her studies in 2016 at the National University of Arts in Bucharest, after studying at the Chelsea College of Art & Design in London and at the Royal Academy of Fine Arts in Antwerp. Her art practice is interdisciplinary and encompasses photographs, objects, installations and sometimes video works. Informed by theoretical and literary research, her works are centred on the relationship between the human body and the environment, and the redefinition of the subject in a post-humanist key. Most recently, as in this work, she has been exploring the human interaction with natural and prehistoric elements.



Alighiero Boetti, 'Mappa', 1983 || Tornabuoni Art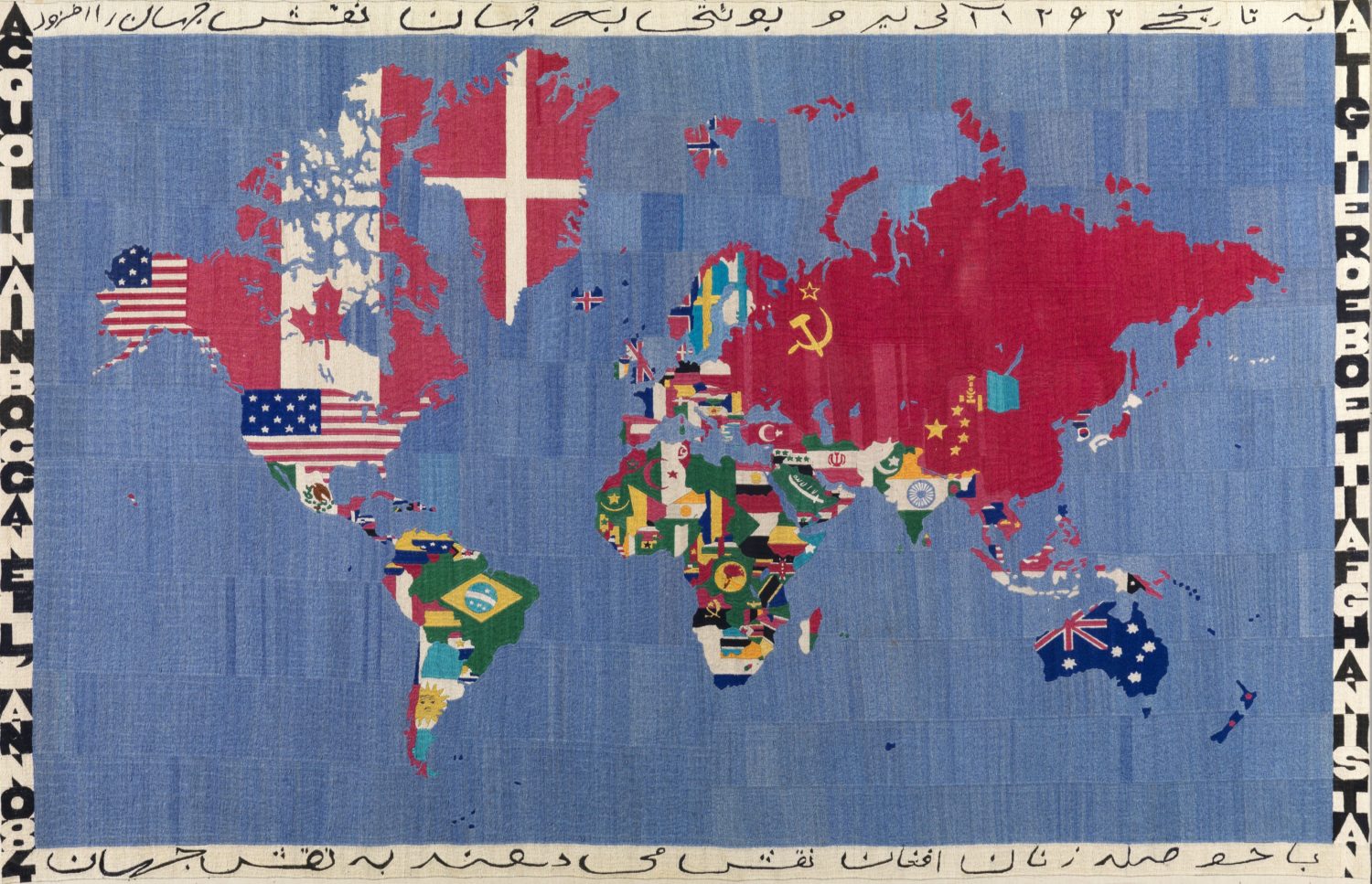 Created in 1983, Alighiero Boetti's Mappa is a seminal component of his most revered project, which provided a conceptual cartography of global relations from 1971-1989. As one of Italy's most celebrated post-war artists, the iconicity of Boetti's Mappe is well established. With inherent artisanal finesse, the personal and the abstract-political combine in a delicately woven tapestry showing the visual conflation of symbolic nation-state and physical landmass. As a curious melange of discrete geo-political signs, Boetti's Mappa is a meditation on what binds and divides humanity. In these works, pre-printed, seemingly banal maps of the world were modified to contain the relevant flag within the national borders of each landmass. This design, updated in line with world events, informed the series until its discontinuation after the collapse of the Soviet Union in 1989.



Cecilia Granara, 'Feeling is Seeing Otherwise', 2020 || Exo Exo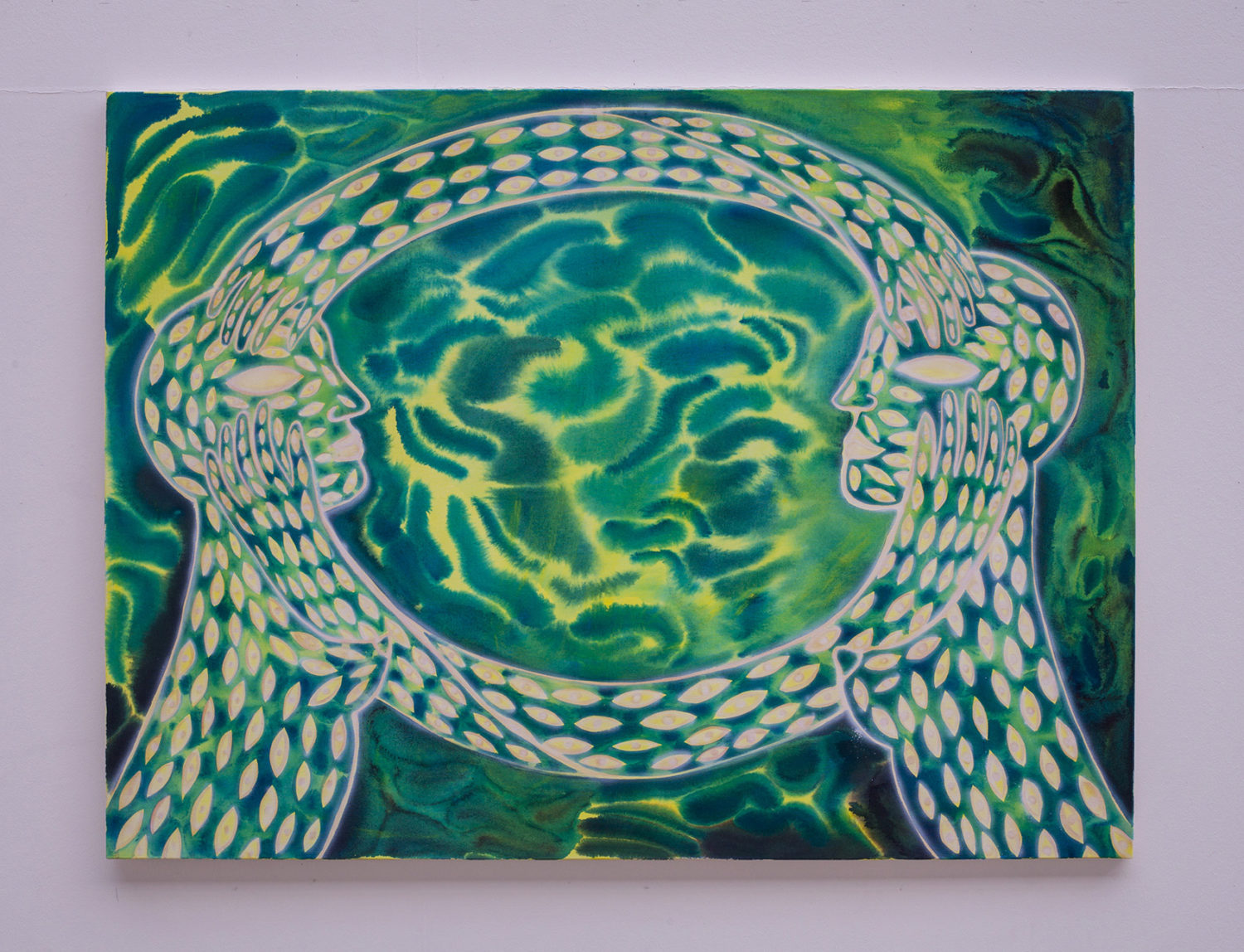 Cécilia Granara's painting situates itself precisely where the body is confused, when it is alive, when it suffers, when it wakes up or falls asleep, when it topples over, when it responds, when it heals. In an ultra-collared interiority, treasures of sensation exult like a list of manifold ingredients to reconnect to one's own intimacy, as well as an affirmation of her social and political role and a redefinition of personal representation. Poetry and self-fiction serve as guides to the artist, who tells us in her paintings what makes us uncomfortable in the female body, claiming fluids as a possible magic potion to empty out, rehydrate, detox, liberate. Fascinated by the massive generalisation of self-care philosophy, Granara questions the state of emergency that brings together groups of women to gather in meditation.



Lois Weinberger, 'Bischof/Bishop', 2003–2019 || Salle Principale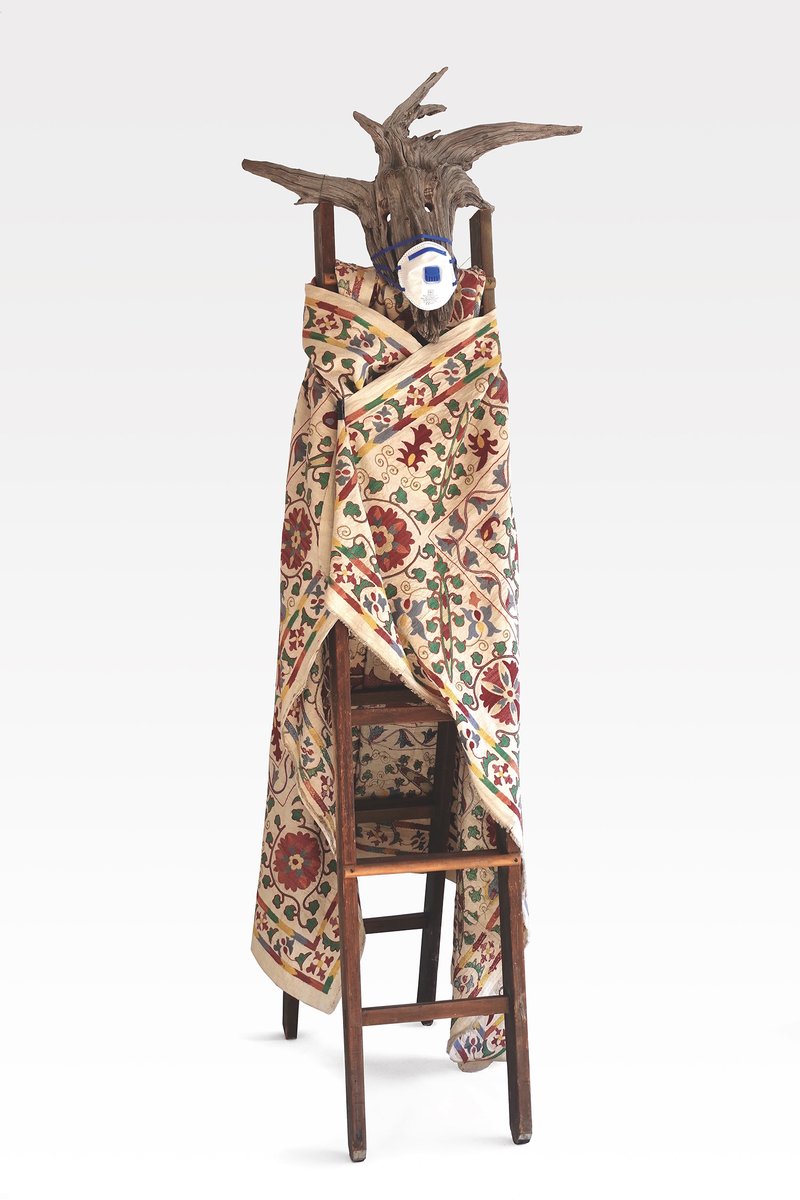 Austrian artist Lois Weinberger, a key figure in contemporary Austrian art, who earned international fame for sowing weeds along more than three hundred feet of abandoned railroad tracks for Documenta's 1997 edition, passed away last year. Nature consistently served as the medium for his work, which rose to prominence in the 1990s in numerous large-scale exhibitions. Weinberger's output, in which seeds and soil were often planted outside of their native turf, is commonly read as a metaphor for immigration. Born in Stams in 1947, Weinberger grew up in a family of sharecroppers who cultivated seventeen acres of a Cistercian abbey. After training as a locksmith and a blacksmith, he studied at the Academy of Fine Arts in Vienna. He maintained an experimental gardening practice devoted to "ruderal" plants, highly adaptable species that often grow on wastelands.



Francesco Arena, 'Foro con anno', 2020 || Galleria Raffaella Cortese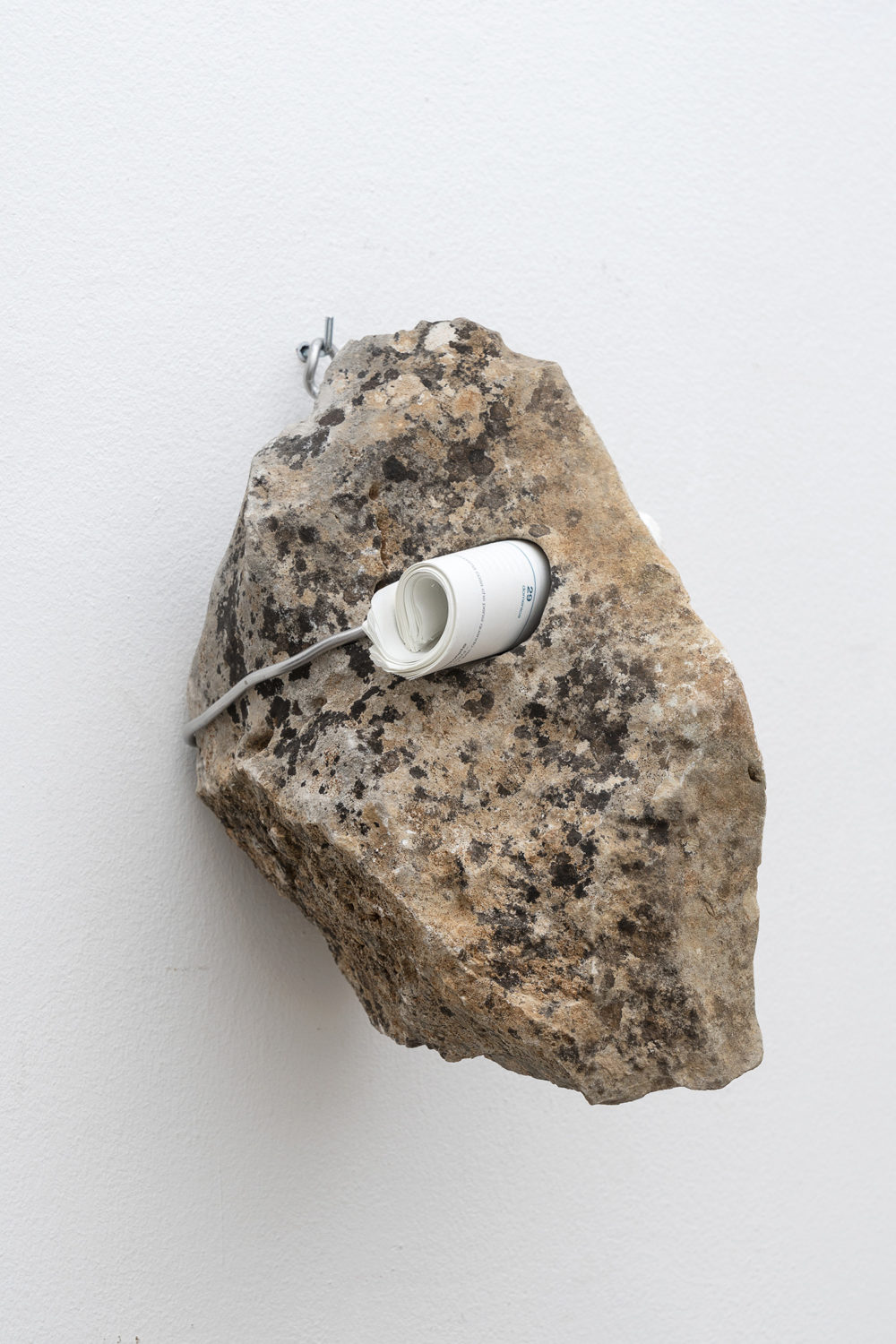 Francesco Arena was born in Messagne, Brindisi, in 1978, and lives and works in Cassano delle Murge, Bari. From a linguistic point of view his work can be read as a development, a personal "derivation" of sculptural processes that arise from the geometric shapes typical of Minimal art and from the more archetypal ones of Arte Povera. But from a thematic point of view his pieces are often the translation of formulae and numbers linked to private and personal facts. In his performances, installations and sculptures, the narrative creates the objects. They can be everyday objects such as diaries, cigars, living room furniture, or made out of traditional sculptural materials, such as bronze, or, as in this case, carved stone.



Feature image: Prefab Nova House, 1972. Presented by Clément Cividino. Photo: Stephan Juillard / Courtesy Clément Cividino