Modern art in Pakistan has long been compelling and quietly subversive since its emergence, influenced by the terrain's political, social and religious status. Extending some 2000 miles in each direction, South Asia traverses the peaks of the Himalayas and the depths of the Indian Ocean, with close to a quarter of the earth's population residing within the subcontinent. Made up of a historied and varied people, its inhabitants come from many cultures, speak numerous languages, and practice different religions. Unsurprisingly then the contemporary art arising from South Asia today is a vibrant and diverse amalgam of tradition, spirituality and progressive thinking, reflecting shifting social attitudes as well as booming industry. Exploring the influential practices of contemporary artists working in Pakistan, Something Curated highlights five female artists at the helm of the nation's dynamic art scene.



Adeela Suleman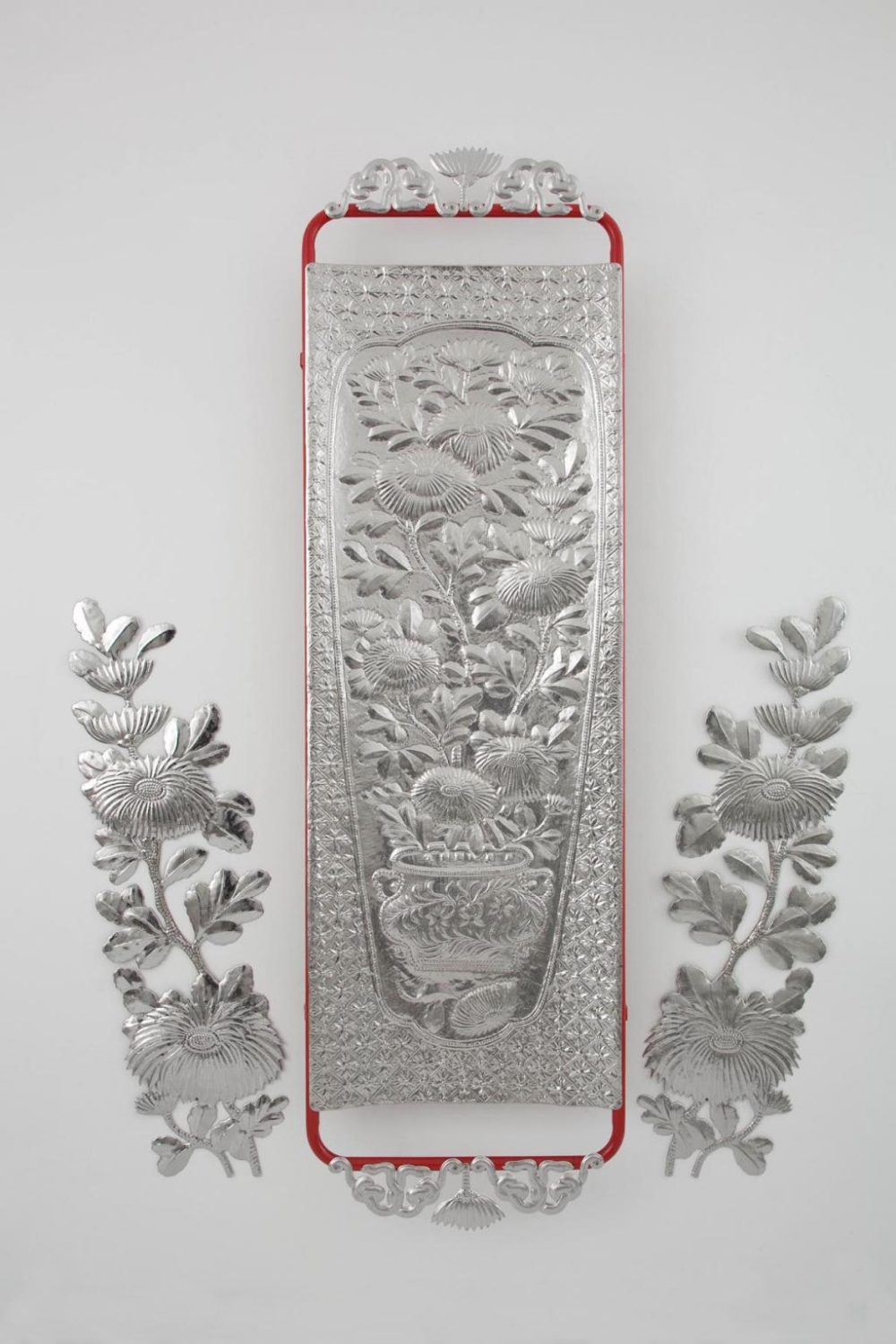 Living and working in Karachi, Pakistan, Adeela Suleman earned her BFA from the Indus Valley School of Art and Architecture in 1999, followed by an MA in International Relations from Karachi University in 1995. Suleman's work takes domestic objects and materials from everyday life and transforms them into sculptures. Her works reflect an engagement with contemporary socio-political concerns, primarily gender in Pakistani society. She created helmets, body armour and corsets made out of kitchen utensils and other functional tools, to show the entrapment that the private sphere imposes upon women in Pakistan. Her more recent work has moved towards flatter silhouettes, creating tableaux on steel sheets, where pastoral scenes are rendered alongside weaponry in the filigree tradition of Islamic art on the hard steel surface.



Huma Mulji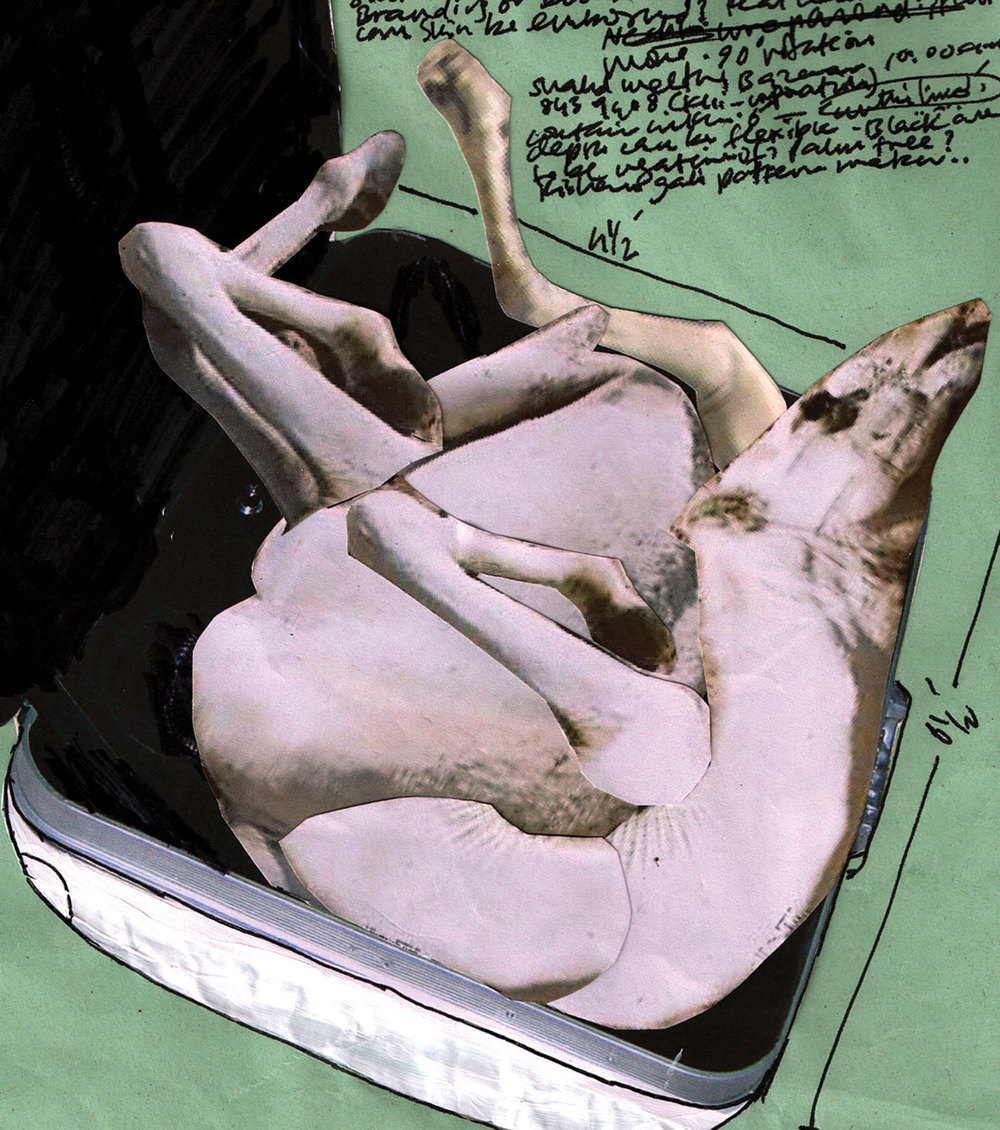 Hailing from Karachi and presently based in the UK, Huma Mulji works across diverse media, moving between sculptural installation, photography, painting, collage and drawing. Observing the everyday within intimate urban geographies, her works echo a nebulous combination of the dysfunctional, the heroic, sorrowful and the resilient; deliberately awkward, they mine out failure, the futile, and the funny. Mulji's practice characterises how interpretations of culture, context, and cognition are held in creative tension. Drawing on the geography of visual culture that is part of her South Asian heritage, she opens up the politics of place, engaging with the absurdities of existence and our casual acceptance of all that surrounds us. She earned her BFA at the Indus Valley School of Art and Architecture in Karachi, and in 2010, received an MFA from Transart Institute in Berlin.



Aisha Abid Hussain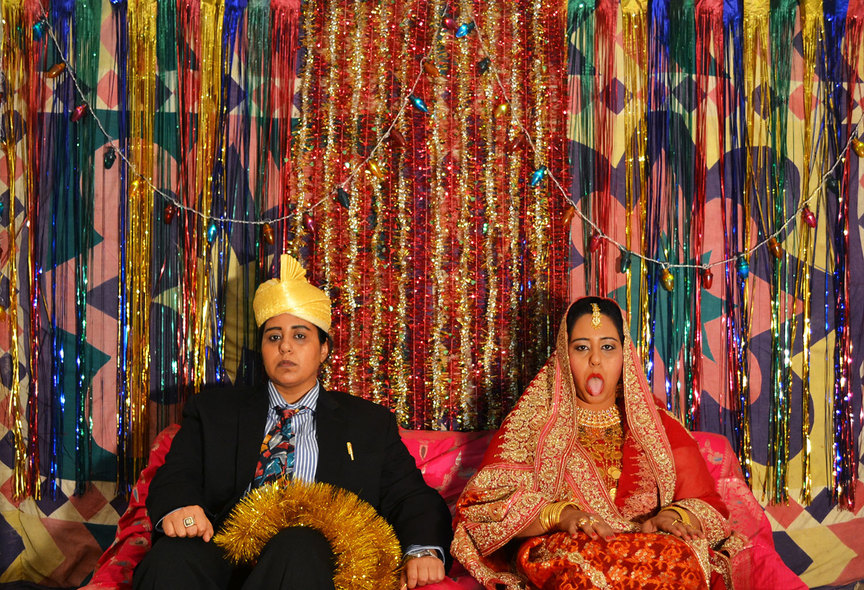 Lahore-based Aisha Abid Hussain uses a variety of mediums to explore the self, and the extension of life beyond subjective limits. Self-portraits in the form of video art are often featured, with the discussion extending to the effects of global interaction and communication in the modern world. This allows for a parody of superabundance, marketing, and mass media, presented as a personal account of engagements. As well as this contemporary perspective, Hussain's work looks backwards. She absorbs and depicts cultural memory, and places or juxtaposes the tradition of remembrance art with modern daily practice. In a revival of past tradition, alongside the discussion of modern lives, Hussain's work becomes an act of meditation. The artist holds a BFA from the National College of Arts, Pakistan, in Miniature Painting, and an MFA from Goldsmiths, London.



Faiza Butt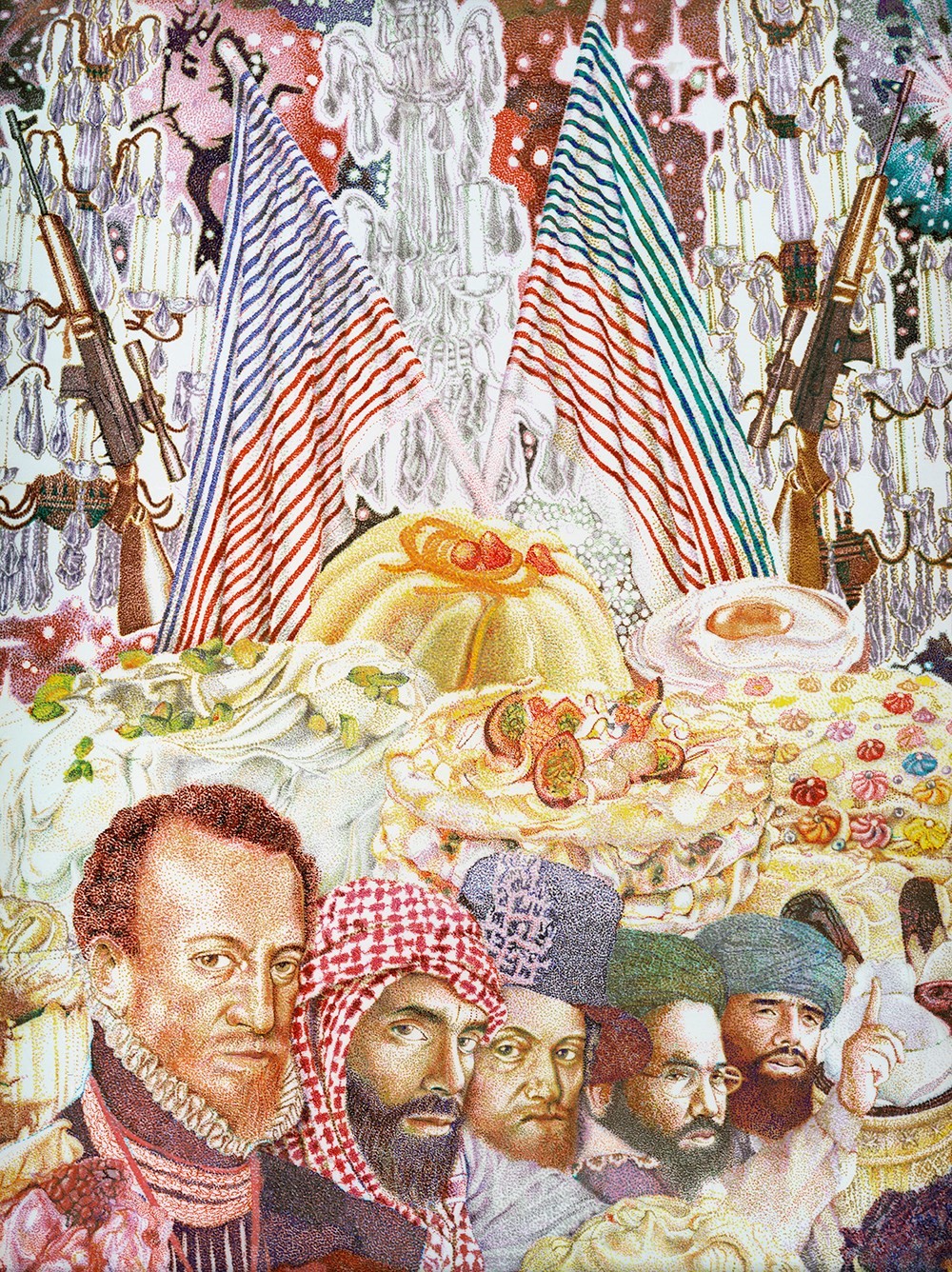 Faiza Butt trained at the National College of Arts in Lahore and the Slade School of Art in London. Butt's elaborate and intricate drawings are obsessively crafted to produce surfaces that hover somewhere between a photograph and embroidery. From images of Iranian wrestlers to trophy kissing champions, the portrayal of the sporting 'hero' is put under inspection, often with wit. Many of her works are mugshots of Muslim men found in newspapers and magazines, exploring the stereotypical notion of the Muslim man as a terrorist. Yet, Butt's instinct is to decorate these images and beautify them; the artist exaggerates the subliminal power of the cropped journalistic image, as these portraits are enlarged to a dominating scale. Objectifying the male figures, the artist counters the portrayal of women as objects of desire through art history.



Ayessha Quraishi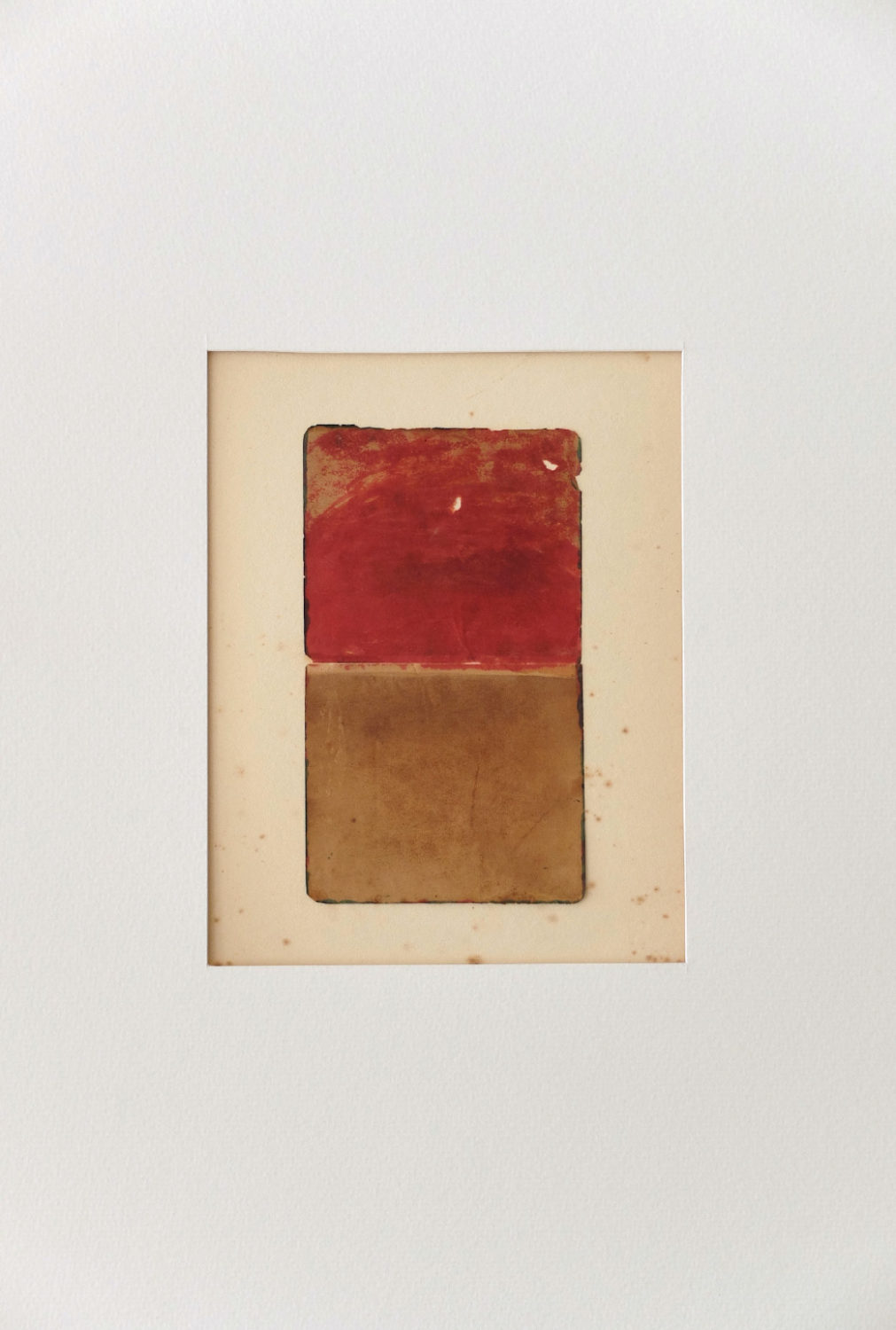 Ayessha Quraishi is a self-taught painter based in Karachi. Having received her initial art training from Karachi-based educator Nayyar Jamil, she has been working for over three decades on the development of her signature technique and painterly visual language. Her practice employs gestural mark-making, and she often integrates drawing, painting and digital photography in order to explore the meditative nature of her artistic practice. Last year, Koel Gallery presented Quraishi's mid-career retrospective Between Light in Karachi, featuring works spanning thirty-five years (1985-2020); accompanying the mid-career retrospective, a comprehensive monograph was published. On the presentation, the artist expands, "Open Presence is the acknowledgement of the space of consciousness, an intermediate space between senses and states."



Feature image: Adeela Suleman, Falling Down, 2012. © Adeela Suleman