The Aesthete's Wish List: 6 Brilliant Jewellery Designers To Shop This April
With a focus on jewellery, this month Something Curated highlights the wearable works of art created by six exciting artists and designers. Captivating and endlessly covetable, these future heirlooms bring a sparkle to the everyday. Crafted using everything from shells and pearls to precious metals and rubber, keep scrolling to discover the brilliant and unique pieces available for purchase this April.



Red & Silver Rose Earrings || Y/Project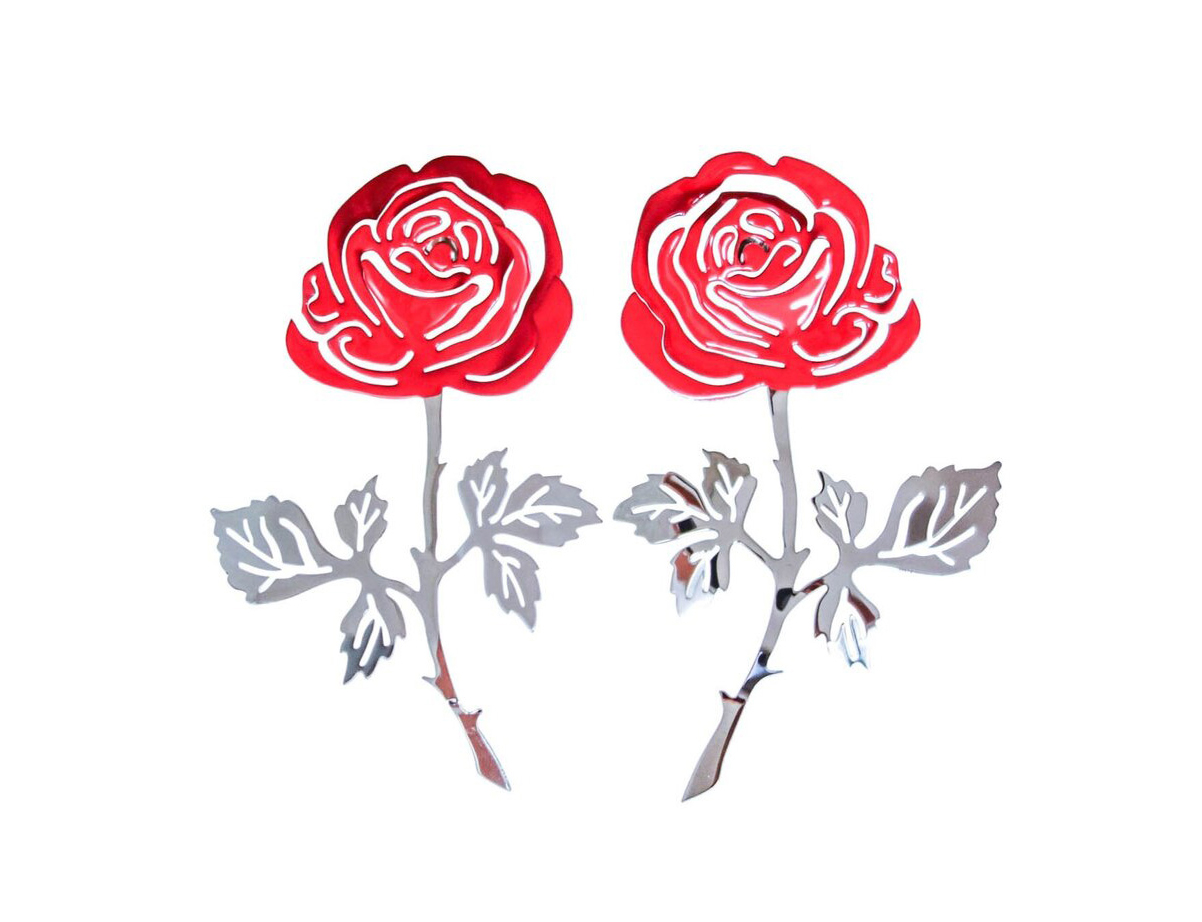 A graduate of The Royal Academy of Antwerp, Belgian designer Glenn Martens worked under Jean Paul Gaultier and founded his own namesake label before taking the helm of Parisian unisex label Y/Project in 2013, debuting its womenswear line in 2014. Pulling from a myriad of historical and subcultural sources, Martens brings his radically experimental vision to the brand's ready-to-wear, pushing the design codes to their extremes with unconventional cuts and gender-bending shapes. Workwear such as bomber jackets, t-shirts, and cargo pants are reimagined in drastically voluminous silhouettes, while classically tailored separates including blazers and shirting feature endlessly convertible constructions. The label's recent jewellery offering has particularly stood out; this pair of handcrafted pliable brass earrings, in the shape of a graphic rose, is rendered in red and silver-tone metal, featuring a post-stud fastening. Available at Slow Waves.



Mermaid Purse/Devils Purse Locket & Chain || Joanne Burke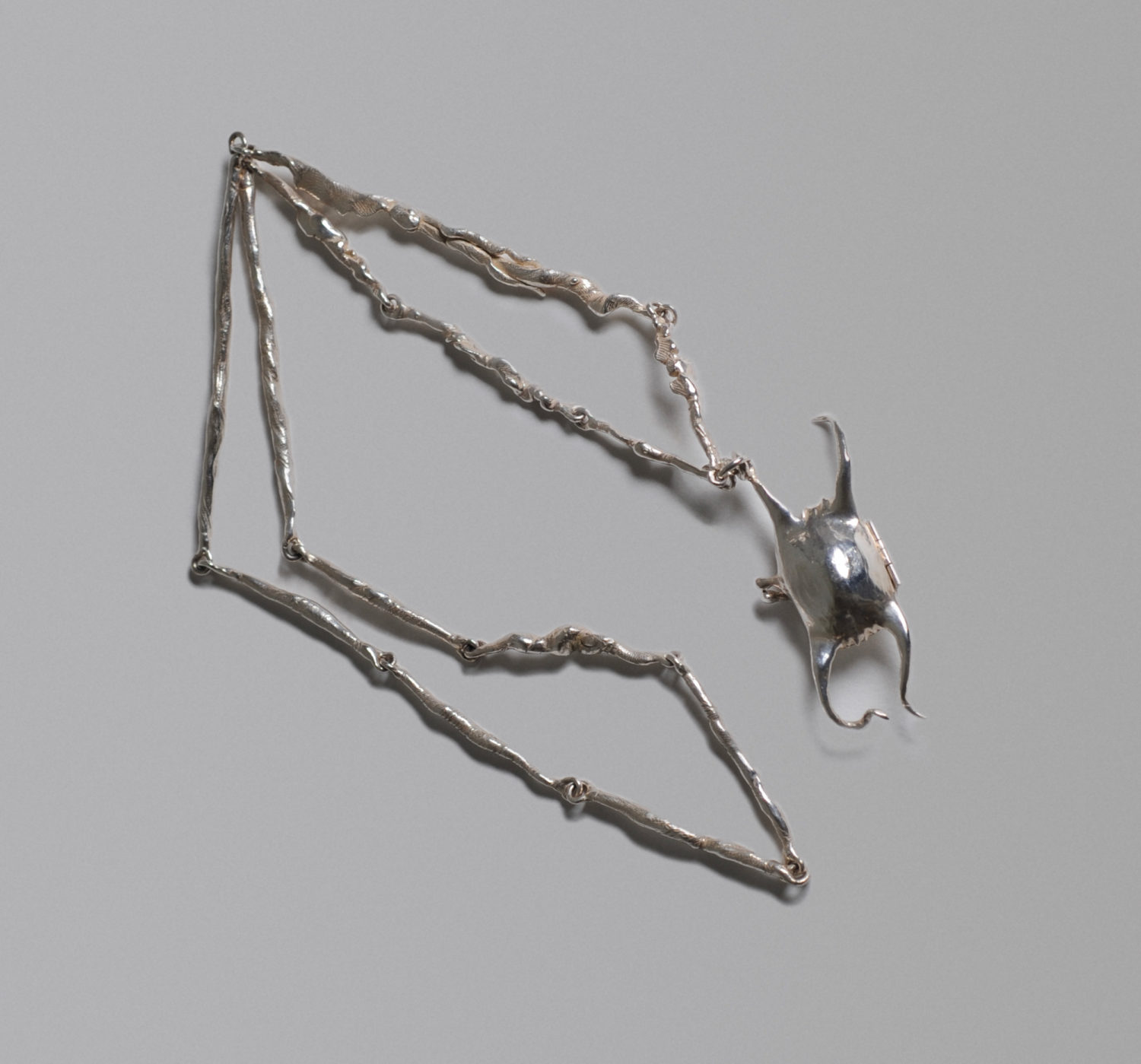 British-born, Italy-based jeweller Joanne Burke's eponymous label grew from a desire to create her own enchanting world. Having long been an avid collector of antique jewellery, she started making pieces for herself that were quickly in demand from friends and family. Following eight-years in the US, the self-taught jeweller found herself in Rome. The influence of the historical city appears in her practice at times like recently excavated relics. Crafted in gold or yellow bronze, the intricate pieces proudly bear the mark of their maker, often depicting mythical scenes and primordial symbols. This particular limited edition locket and chain is hand sculpted and cast in silver. Hanging from a textured chain, the shark egg, also known as a 'Mermaid's Purse' or 'Devil's Purse,' opens into a locket with a kiss lock fastening. Available at Joanne Burke.



Cowrie Accessories || Lafalaise Dion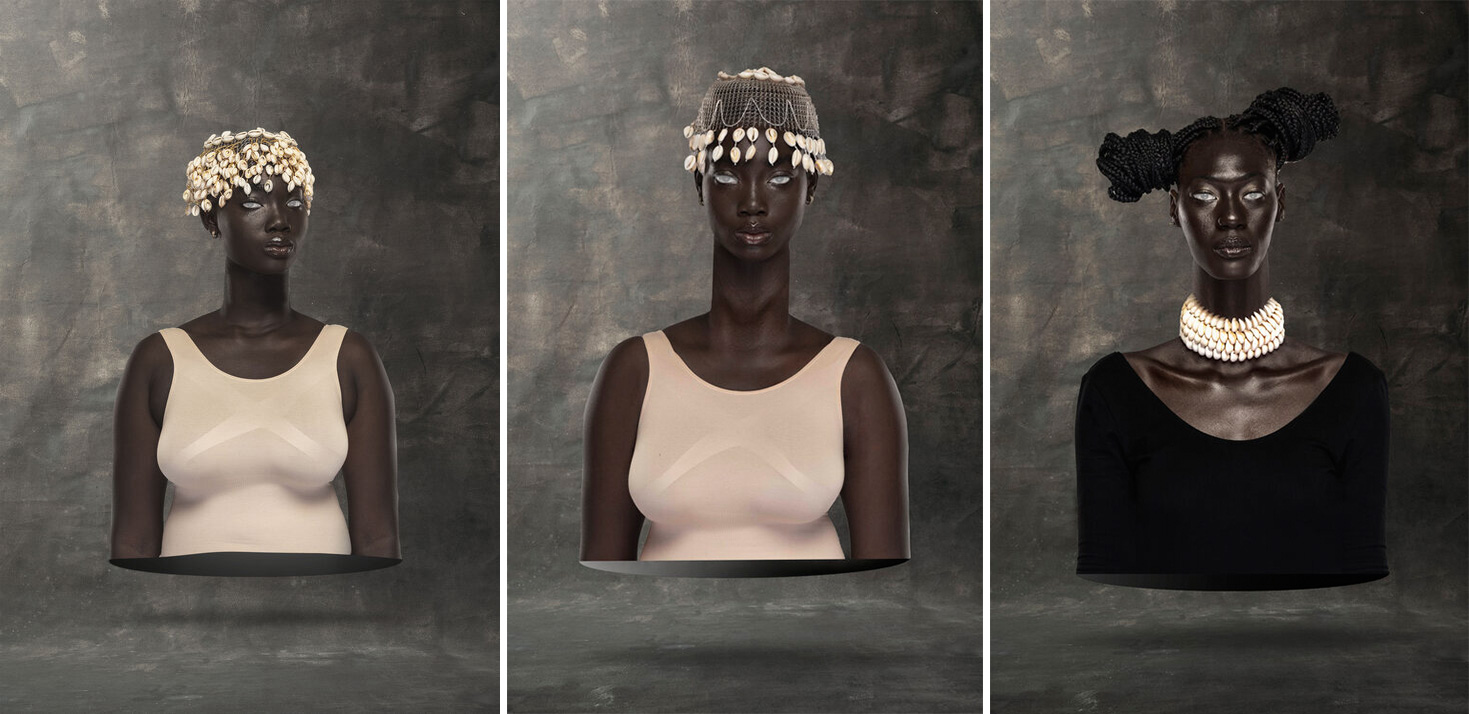 Hailing from Man, a city in western Côte d'Ivoire, Lafalaise Dion, who studied journalism at the Institute of Science and Technology in Abidjan, grew up fascinated by the traditions of her ancestors, admiring in particular the cowrie adorned headdresses worn by performers during rituals. In ancient times, the small molluscs' shells played an important function along trade routes spanning Africa, Asia and the Middle East, operating as currency. Imbued with cultural significance, the cowrie shell was widely regarded as a symbol of prosperity and fertility, found on the attire of figures as diverse as dancers and warriors. Becoming deeply engrossed in African spirituality as a young adult, Dion began making wearable works of art from the shells she was so captivated by. Discover unique headdresses and jewellery made by the Ivorian creative online now. Available at Lafalaise Dion.



Pearl Drop Earrings || Ottolinger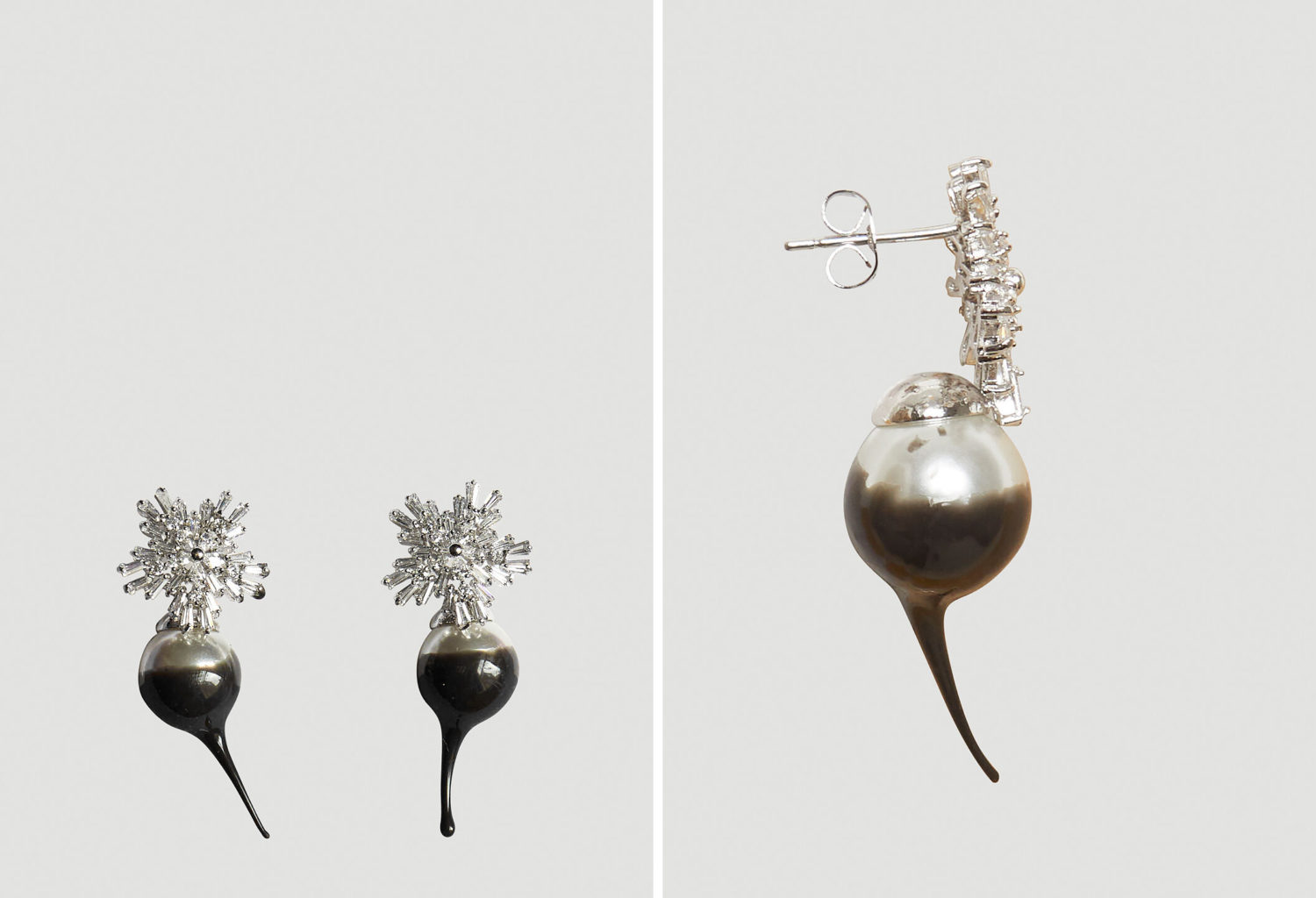 Ottolinger was founded by Christa Bösch and Cosima Gadient, after studying together at the Basel School of Design in Switzerland. Now based in Berlin, the brand adopts a nonconformist approach by challenging traditional notions of couture with textural and deconstructive applications in their collections. Signature techniques include singeing textiles with lighters, and using packing tape and acid to deconstruct their garments, each time creating something new and beautiful from destruction. These striking Pearl Drop Earrings are crafted from metal in a silver-tone finish, featuring a crystal-embellished stud and faux-pearl drop dipped in black rubber. Available at LN-CC.



Malachite Signet || O Thongthai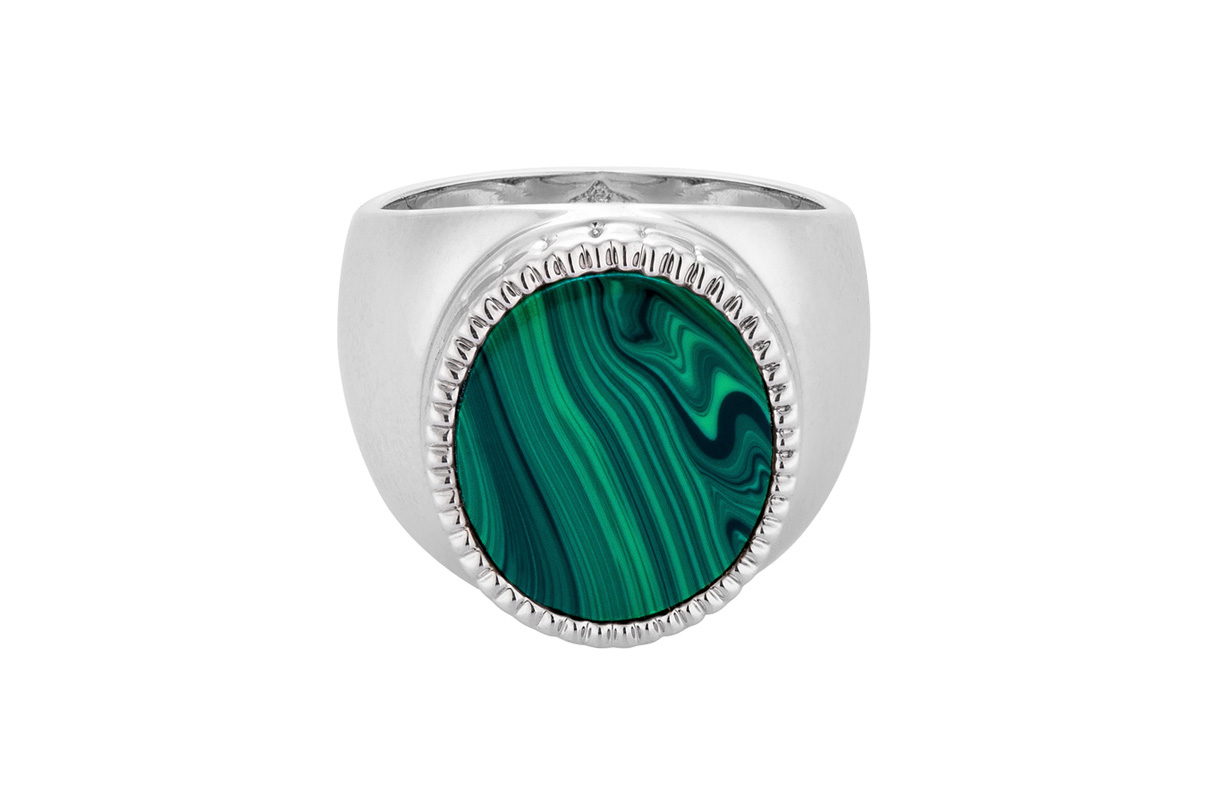 Designer Chanyaporn "O" Thongthai creates jewellery that elegantly encapsulates her playful and bold creativity. Born and raised in Bangkok, Thailand, the designer notes she was unable to find jewellery that she enjoyed wearing so began making her own, going onto start her eponymous line in 2014, which launched at London Fashion Week. Thongthai has worked for and collaborated with brands including Bobby Abley, Ryan Lo, Jelly Belly, Nike, Denim Tears (Tremaine Emory), and Casablanca. The Central Saint Martins alumnus describes jewellery as, "Something that is supposed to last forever." O's signature signet rings have been known to adorn the fingers of A$AP Rocky, Rihanna and Pharrell Williams, among other eminent wearers. Available at O Thongthai. 



Silver Found Object Earrings || Mounser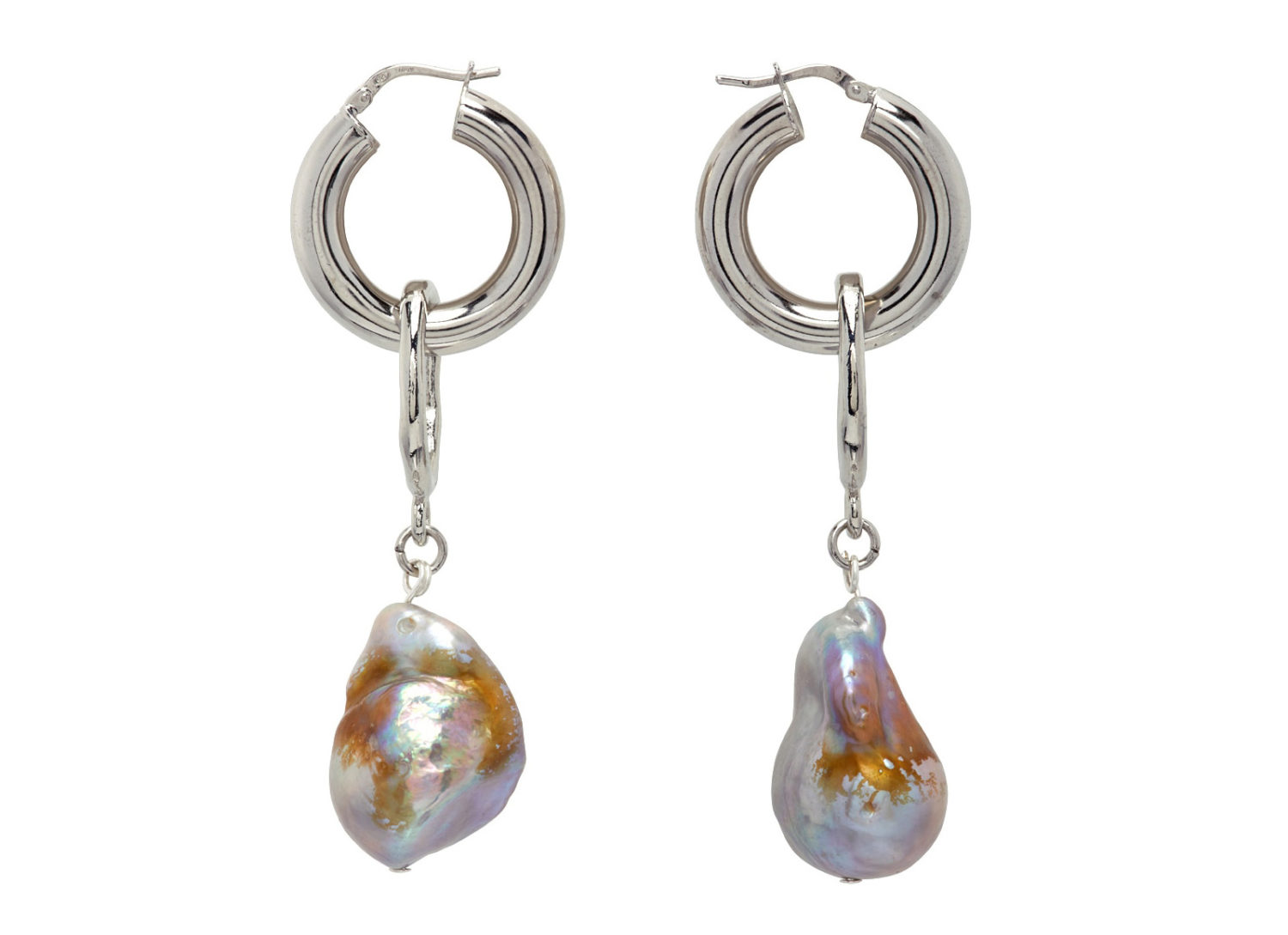 Texas native Amanda Assad Mounser founded her namesake jewelry line, Mounser, in 2009. Taking cues from both nature and modernist art, the New York-based label brings a sculptural approach to jewellery. With pieces veering towards a unique form of abstract minimalism, Mounser draws inspiration from the sculptural works of Isamu Noguchi, Jean Arp, and Alexander Calder. A self-proclaimed collage artist, albeit one working with metal, Mounser combines seemingly disparate elements in an attempt to strike perfect harmony between each piece. Working with elevated materials, including sterling silver, 14k plated gold, freshwater pearls, and Swarovski crystals, Mounser's pieces are intended as small art objects. As the designer herself remarks of her compositions: "They are pieces that you connect to, collect, and keep with the promise to one day pass down." Available at SSENSE.



Feature image: Large Oyster Ring by Joanne Burke (via Joanne Burke)