The Aesthete's Wish List: 6 Exceptional Bags To Carry This June & Forever
With a focus on bags, this month Something Curated highlights the functional works of art created by six compelling designers and fashion labels. Beautiful and practical – some more pragmatic than others – these unique carriers are crafted from materials as diverse as shells and feathers to rubber, leather and nylon. Keep scrolling to discover the brilliant pieces available for purchase this June.



Green & Brown Small Orion Crochet Bag || Kiko Kostadinov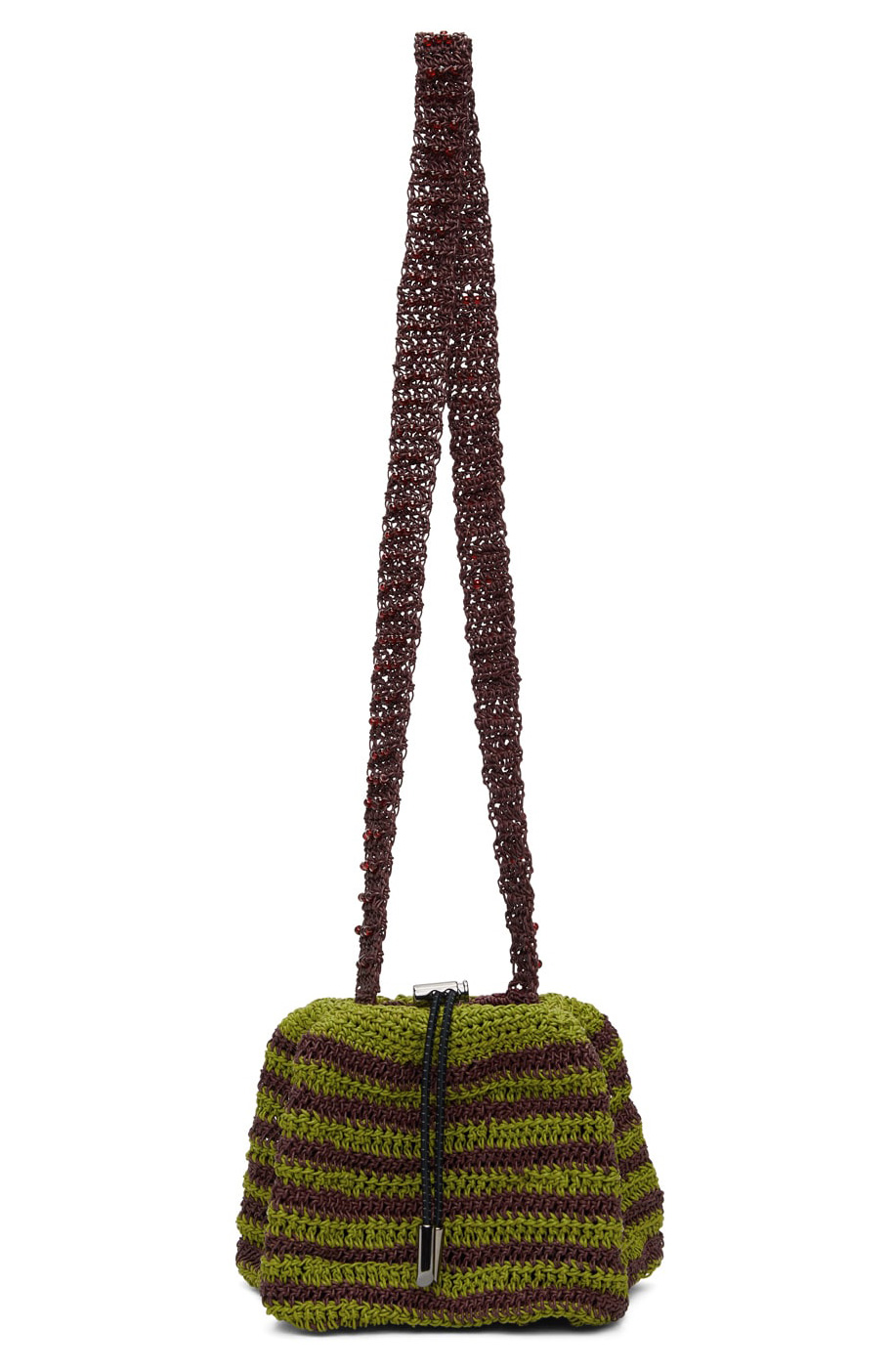 Menswear designer Kiko Kostadinov established his namesake brand in 2016. His collections gained a cult-like following and in 2018 the brand expanded to include a womenswear division with sisters Laura and Deanna Fanning at the helm. This coated leather crochet shoulder bag, striped in green and brown, features beaded detailing in red at the shoulder strap and base, completed with a drawstring fastening. Available at SSENSE.



Shell Braided Leather Bucket Bag || Loewe Paula's Ibiza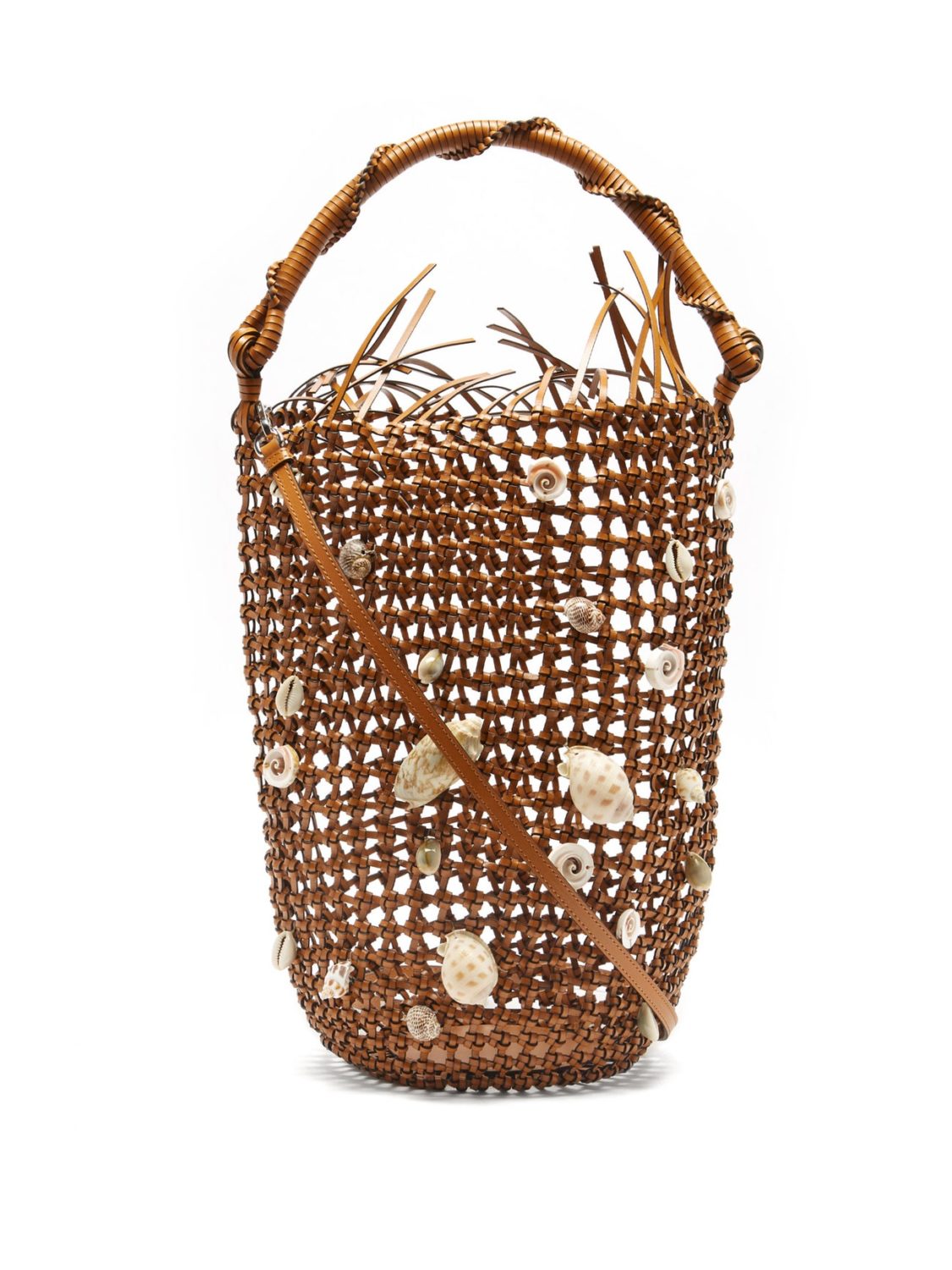 Inspired by the rustic charm of the Balearic Islands, this brown leather bucket bag embodies Loewe Paula's Ibiza's playful mood. It's crafted in Italy using textured braiding to create a classic bucket profile, lined with a pouch, then dotted with speckled sea shells, nodding to the coastal roots of the namesake Ibiza boutique. Available at Matches.



Hydra Bag || KNWLS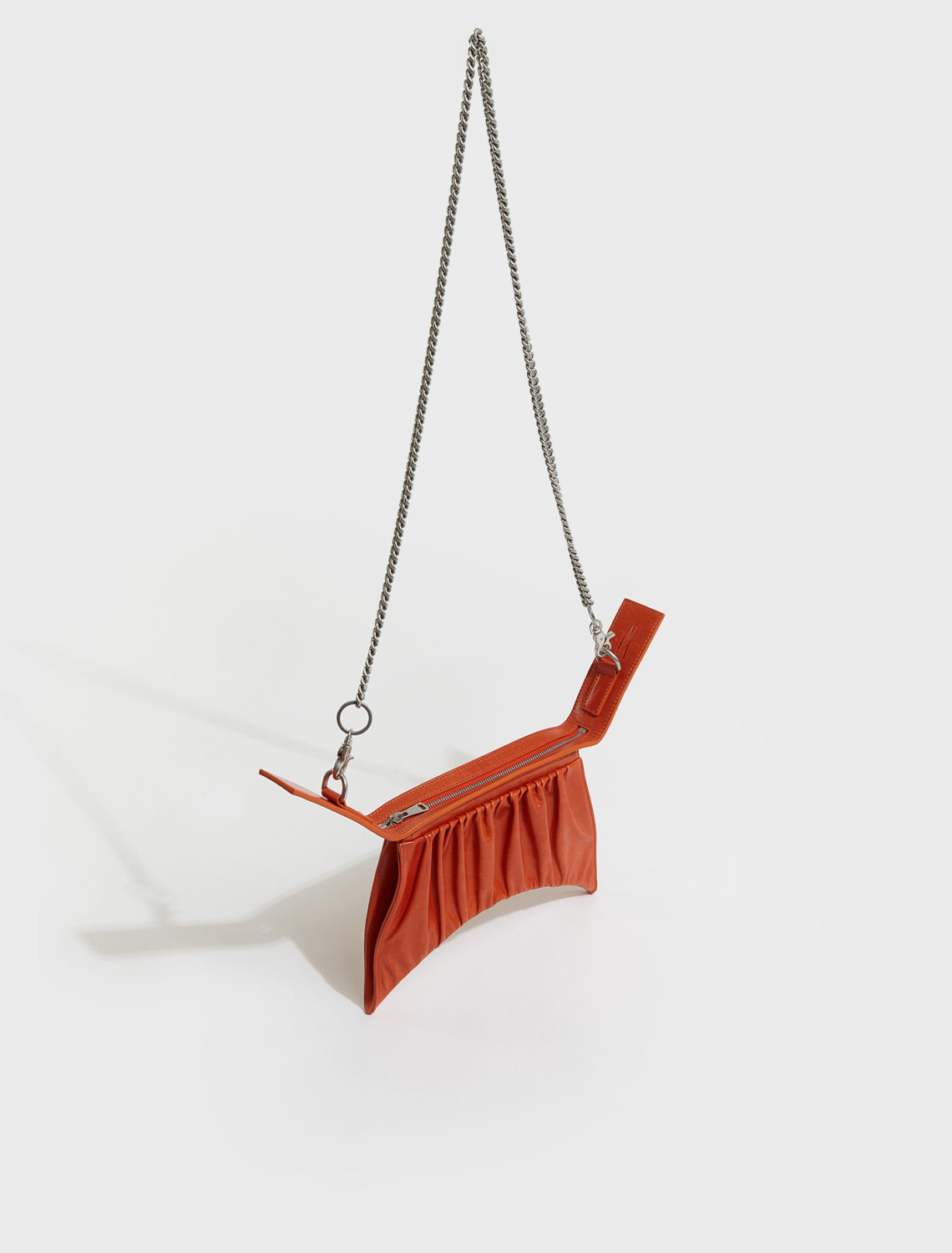 London-based label Charlotte Knowles, rebranded as KNWLS for AW21, are well known for their technical corsets, form-fitting dresses and stretchy flares, which styled in unanticipated pairings subvert conventional codes of dress. This structured leather shoulder bag from the brand is detailed with burnished edges throughout and features a detachable curb chain shoulder strap with lobster-clasp fastening. Available at Voo Store.



Signature Otto Bag || Ottolinger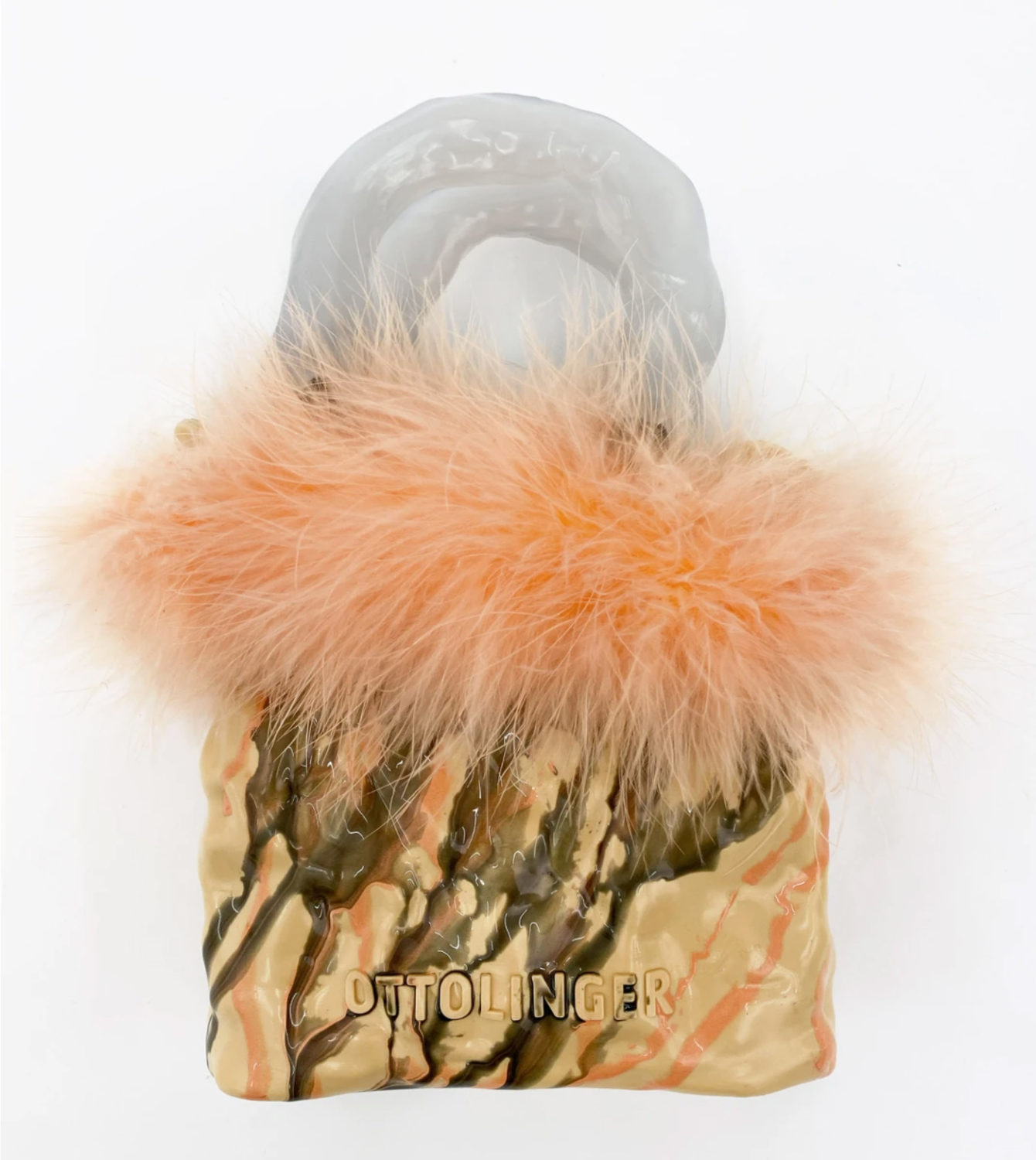 Berlin-based design duo Ottolinger, comprising Christa Bösch and Cosima Gadient work to eschew traditional methods of design. The Signature Otto Bag is crafted from a moulded fabrication in a uniquely coated painterly finish, featuring a solid construction, two ceramic top handles, raised logo, marabou feather trim and contrast graphic details. Available at Ottolinger.



Beak Tote Bag || Bottega Veneta
The Italian fashion house Bottega Veneta perfectly combines craftsmanship and heritage with a modern attitude, gaining new levels of popularity under the creative directorship of Daniel Lee, who joined the company in 2018. The Beak Tote Bag is crafted from nylon in an intreccio-knit weave, featuring two rope handles, zip-fastening closure and foldable construction. Available at LN-CC.



Vintage Grace Shoulder Bag || Miu Miu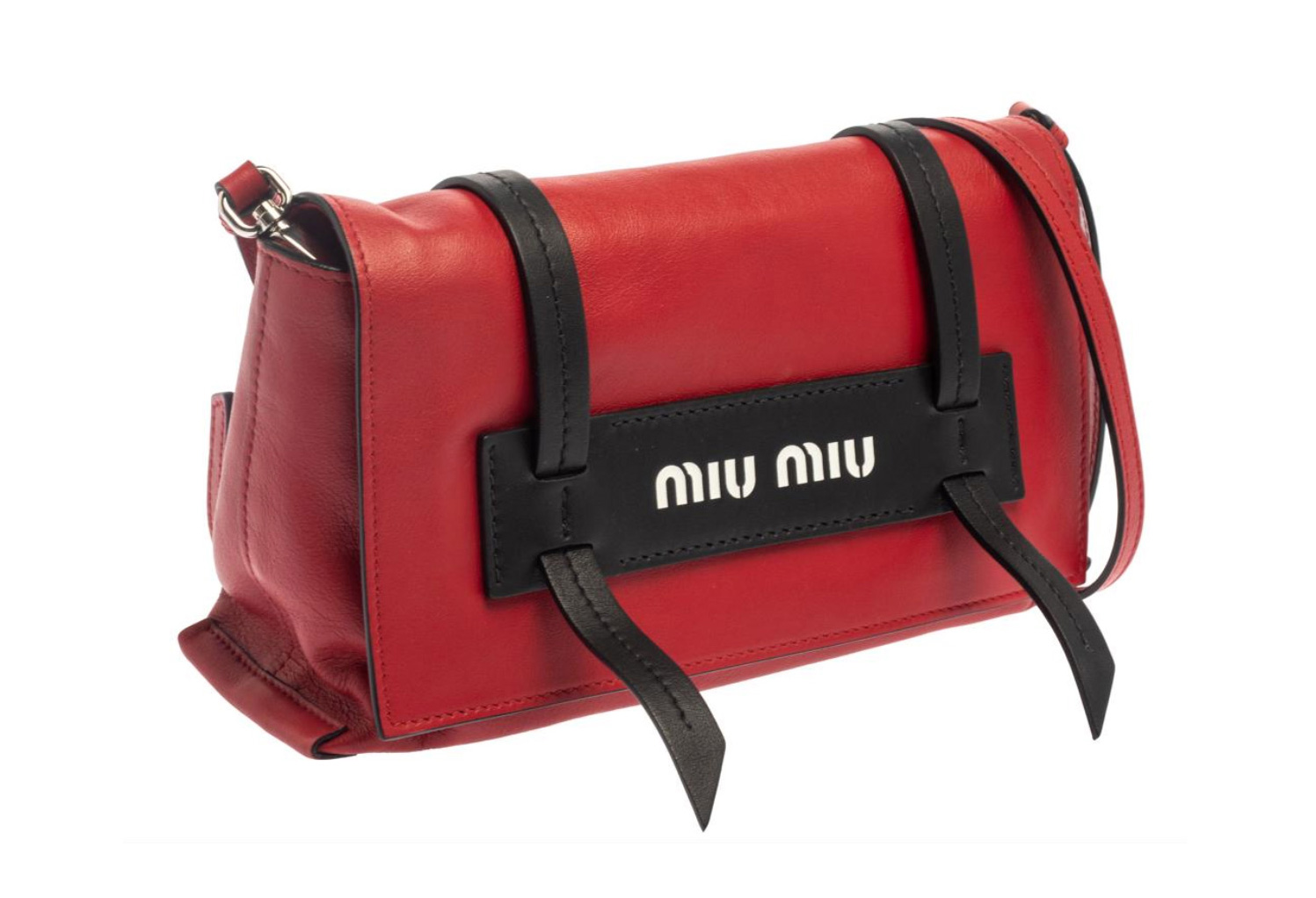 Taking its title from Miuccia Prada's childhood nickname, Miu Miu was introduced in 1993 as Prada's playful sister brand. At once effervescent, demure, sensual, and rebellious, Miu Miu's designs uncover the many, and often contradictory, facets of modern femininity. This stylish and easy to carry shoulder bag is crafted beautifully in buttery red leather, with trims and shoulder strap in black. Available at 1stdibs.



Feature image: Shell Braided Leather Bucket Bag from Loewe Paula's Ibiza (via Matches)