5 Cultural Producers Shaping Algeria's Creative Landscape
The North African nation of Algeria, located between the Mediterranean Sea and the Sahara, has seen a succession of colonial ruling powers over the centuries; many empires have left their mark here, from the ancient Roman ruins in the seaside town of Tipaza, to Ottoman landmarks like the Ketchaoua Mosque in the capital, Algiers, which lines the hillside Casbah quarter with its narrow alleys and stairways. Elsewhere, the city's Neo-Byzantine basilica Notre Dame d'Afrique dates to French rule. The country gained independence in 1962 but its long history of foreign influences fusing with indigenous Amazigh traditions has left a lasting mark on Algeria and, inevitably, its creative landscape. Spanning the visual arts, literature, film and more, Something Curated highlights five contemporary practitioners who are shaping the nation's artistic narrative today.



Atef Berredjem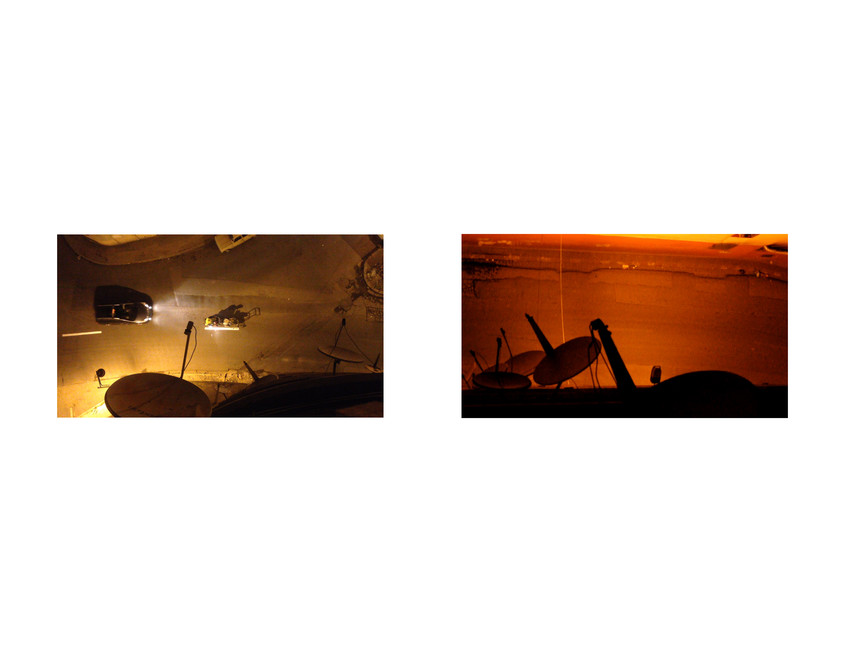 Atef Berredjem graduated from the Algiers Fine Arts Academy in 2007 and today lives and works in Annaba, Algeria. His artistic practice spans painting, assemblage, sculpture, installation, photography and performance. Berredjem's work explores societies in perpetual socio-cultural changes and evolution towards modernism. He is interested in transitional phases in the process of development of practices and social habits. One of the reoccurring themes in the artist's work is illegal immigration. Stars, a performance combined with installation, which he created during his residency at Delfina Foundation, focuses on the African clandestine immigrant who exposes their leaders' futility through deserting their native countries, often risking their lives, to reach the northern bank of the Mediterranean, Europe. The work also tackles the loss that these countries endure when their finest minds abandon ship, thus creating a vicious circle.



Rayhana Obermeyer



Franco-Algerian feminist actress, playwright and director Rayhana Obermeyer's critically acclaimed directorial debut, the film I Still Hide to Smoke, was released in 2017. Set in a hammam in Algiers, Obermeyer's warm and charming feature paints an immersive portrait of intimate confession and fierce sisterhood during the Civil War. Headstrong lead masseuse Fatima hides a terrified pregnant girl to protect her from her violent, fundamentalist brother and his companions. With the threat of this group steadily encroaching, Fatima struggles to balance doing her job, keeping the peace and providing safety. In this raw, tender but playful film, Obermeyer breaks the silence by centring women's experiences in Algiers during the Civil War (1991–2002), which saw the Algerian society being fractured by constant fights between various Islamist fundamentalists groups and the government. Spanning all classes and generations, the hammam becomes a site where societal rules can be inverted.



Samira Negrouche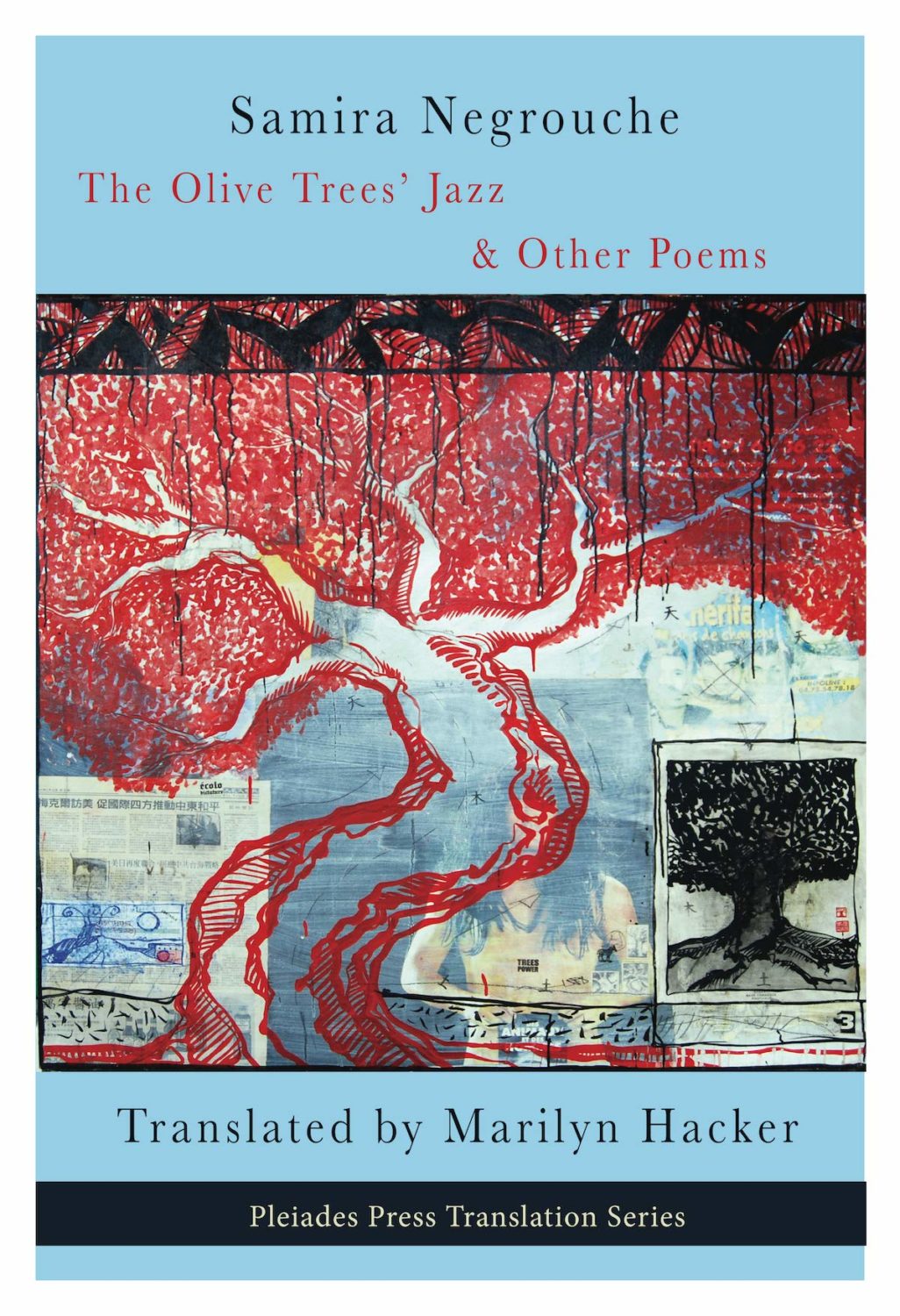 Samira Negrouche was born in Algiers where she continues to live and work. Author of seven poetry collections and several artists' books, she is a poet and translator, as well as a doctor, who has continued to pursue her literary projects over the practice of medicine. Involved in various multidisciplinary projects, she frequently collaborates with visual artists and musicians. Recent collaborations include performances Quai 2I1 with violinist Marianne Piketty and theorbist Bruno Helstroffer; and Traces with choreographer Fatou Cissé. Negrouche's books include A l'ombre de Grenade (Marty, 2003), Le Jazz des oliviers (Le Tell, 2010), Six arbres de fortune autour de ma baignoire (Mazette, 2017), and Quai 2I1 partition à trois axes (Mazette, 2019). A bilingual collection, The Olive-Trees' Jazz and Other Poems, translated by Marilyn Hacker, was most recently published by Pleiades Press in 2020.



Kader Attia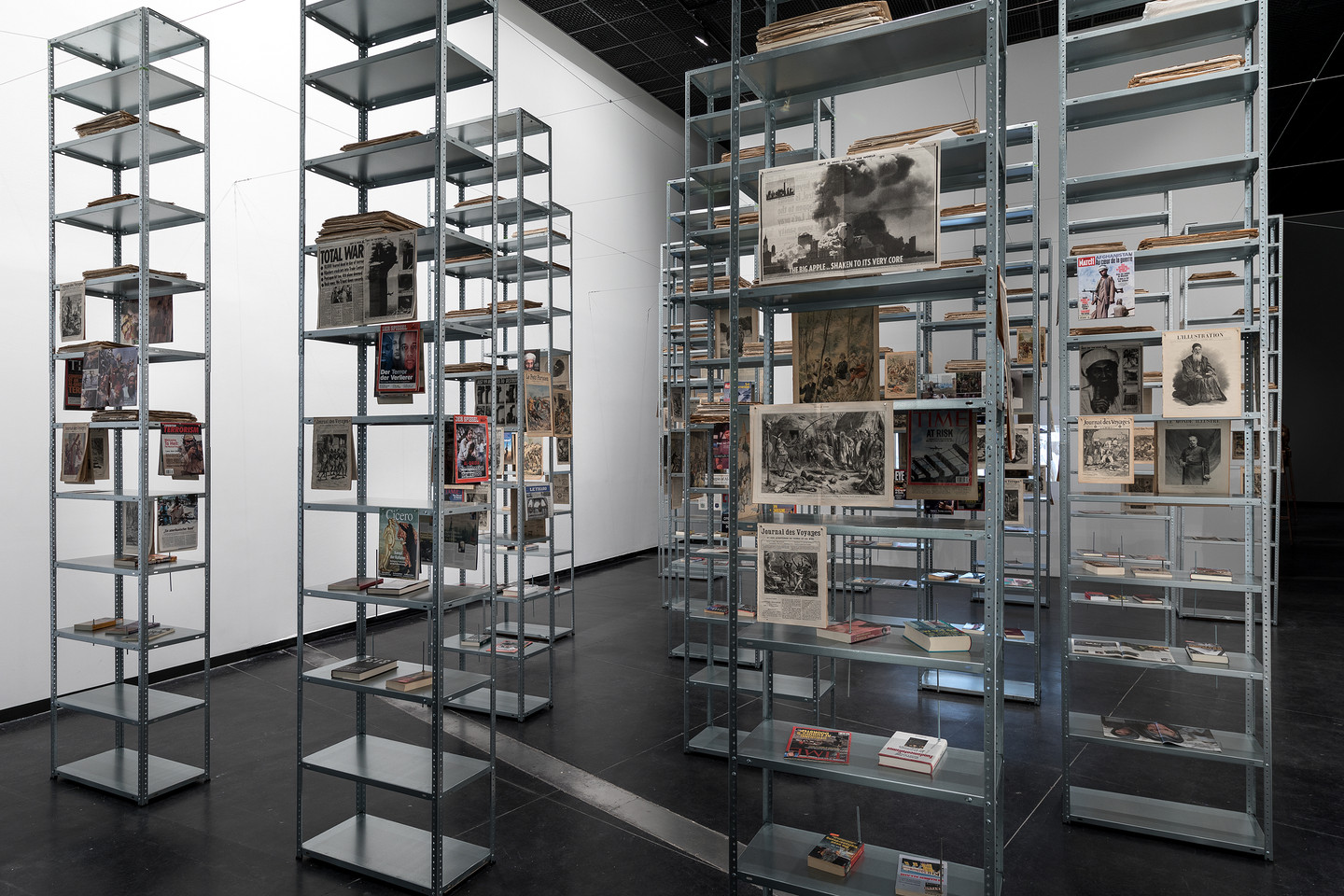 Kader Attia grew up between France and Algeria. Preceding his studies in Paris and Barcelona, he spent several years in the Congo and in South America. The experience with these different cultures, the histories of which over centuries have been characterised by rich trading traditions, colonialism and multi-ethnic societies, has fostered Attia's intercultural and interdisciplinary approach of research. For many years, he has been exploring the perspective that societies have on their history, especially in regards to how experiences of deprivation and suppression, violence and loss impact the evolving of nations and individuals. In 2016, Attia founded La Colonie, a space in Paris to share ideas and to provide an agora for vivid discussion. Focussing on decolonialisation not only of peoples but also of knowledge, attitudes and practices, it aspires to de-compartmentalise knowledge by a trans-cultural, trans-disciplinary and trans-generational approach.



Zoulikha Bouabdellah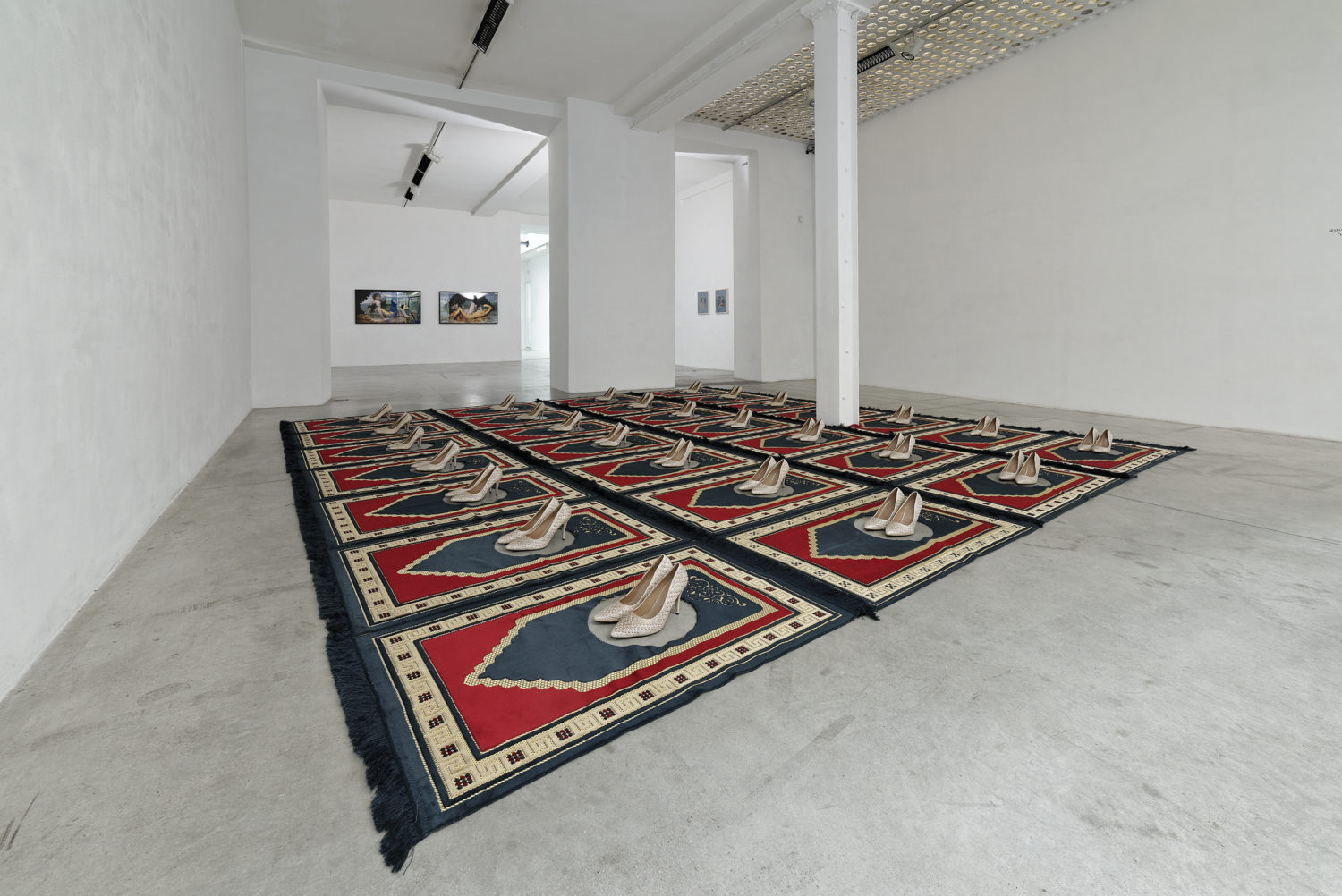 Zoulikha Bouabdellah grew up in Algiers, relocating to France in 1993, where she obtained her masters from the École nationale supérieure d'arts de Paris Cergy. A multimedia artist, she directed the film Dansons, 2003, in which she melds French and Algerian archetypes by executing a belly dance to the French national anthem. In 2005, she participated in Africa Remix at the Center Pompidou, and three years later was selected for the Tate Modern's festival Paradise Now! Essential French Avant-garde Cinema 1890-2008. Her installations, video works and drawings question icons, dominant representations, motifs and ornaments by juxtaposing them to geopolitical dynamics and global issues linked to conflicts, sexuality, or the status of women. This deconstruction of view operates via a reflexion upon culture, production, and industrialisation. Bouabdellah has recently shown at the Mori Art Museum, the Brooklyn Museum, the Menil Collection, and the Centro Atlantico de Arte Moderno, among other prominent institutions.



Feature image: Zoulikha Bouabdellah, still from Dansons (Let's Dance), 2003. © Zoulikha Bouabdellah. Courtesy of the artist and La B.A.N.K. Galerie, Paris