Interview: Alewya On Her Journey To Music & The Release Of 'Jagna'
The translation of Alewya's name from Arabic to English means "most high" or "the highest," so it's only fitting that her music centres around the idea of transcendence. The west London singer-songwriter, producer and visual artist was born in Saudi Arabia to an Egyptian father raised in Sudan and an Ethiopian mother. Her family relocated to the UK as refugees when Alewya was a child, and it was here, growing up nestled in a community rich with diaspora from around the globe, that her nourishing musical education began. After spending four years in New York as a teenager, she returned to London, where she continues to be based. Both her music and visual art are deep broodings through euphoria, heartache, melancholy and back again. "I want to move people to themself. I want them to feel the same way that I felt when I had a taste of a higher power and felt there was a presence over me," she explains.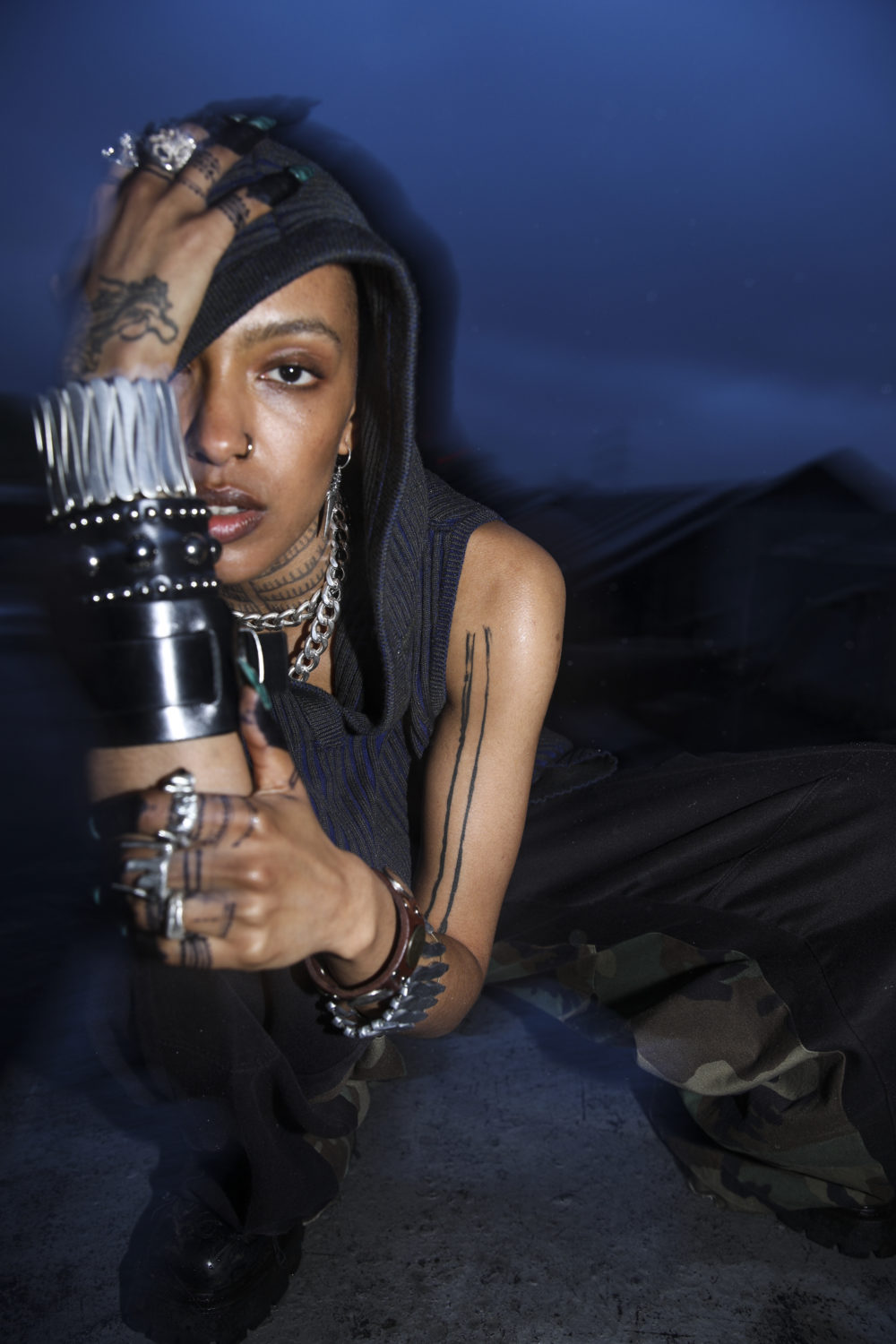 Following the success of her explosive debut, Sweating, Alewya returns with her latest single Jagna. Released by Because London Records, the track is coupled with a video directed by Alewya and Tom Ringsby that sees the artist frantically run through the desert, which, if you look carefully, can be recognised as the iconic beach of Dungeness. Drawing influence from her African roots and UK club culture, Alewya's distinctive sonic output fuses the genres seamlessly making her one of the most compelling new artists to emerge from London. Translating to "warrior" or "fighter" in Amharic, Jagna is a call for those that come before her "to release and charge." To learn more about the most recent single and Alewya's story, Something Curated spoke with the artist.



Something Curated: Can you give us some insight into your background and how you first became interested in making music?
Alewya: I first became interested in music when I was 20. It was a natural progression that grew from my art. I would draw, then paint, then animate, then make little movies, then play around on GarageBand to put music to the animations. A new avenue was revealed to me; I bought a travel guitar and taught myself how to produce and play and the rest is history.
SC: What is the thinking behind your latest offering, Jagna — could you expand on the track's influences?
A: There wasn't any thinking behind Jagna — that's why it is what it is. In terms of the influences, I had created a Bossa nova skeleton of the beat, which I brought to Dean [James Barratt] and Craig [Dodds], and I just wanted to rough things up and shout on a song. I naturally fuse genres, I can't explain how, I just do. My influences are all over the place but they aren't to me.



SC: How did the concept for the visuals come about?
A: I instantly could see that I had to run — every time I played the song I saw running, sprinting — the visual was very clear to me from the start and was helped by Tom [Ringsby] and Karol [Jurga] to elevate and expand on. The next steps were focused on execution, which meant a lot of prep from crew and also myself to make sure I could take 12 hours of running. But everyone was dedicated and really pushed through.
SC: What can we look forward to from you next?
A: A lot.



Feature image by Joseph Echenique