5 Female Contemporary Artists Changing Perceptions Of Feminism In Kazakhstan
Feminism and gender studies are still very much subjects of academic research for Kazakhstan's first generation of feminist activists. A growing community of politically minded creatives are working to defend the rights of marginalised women and the LGBTQ+ community, in response to public officials' repeated disregarding of gender equality. Among these are a burgeoning generation of female visual artists, whose critical works draw attention to some of the key issues the country is facing, while offering platforms for productive discussion and discursive thinking. To learn more, Something Curated takes a closer look at five female artists changing the face of contemporary art, and in doing so, contemporary gender politics, in Kazakhstan today.



Suinbike Suleimenova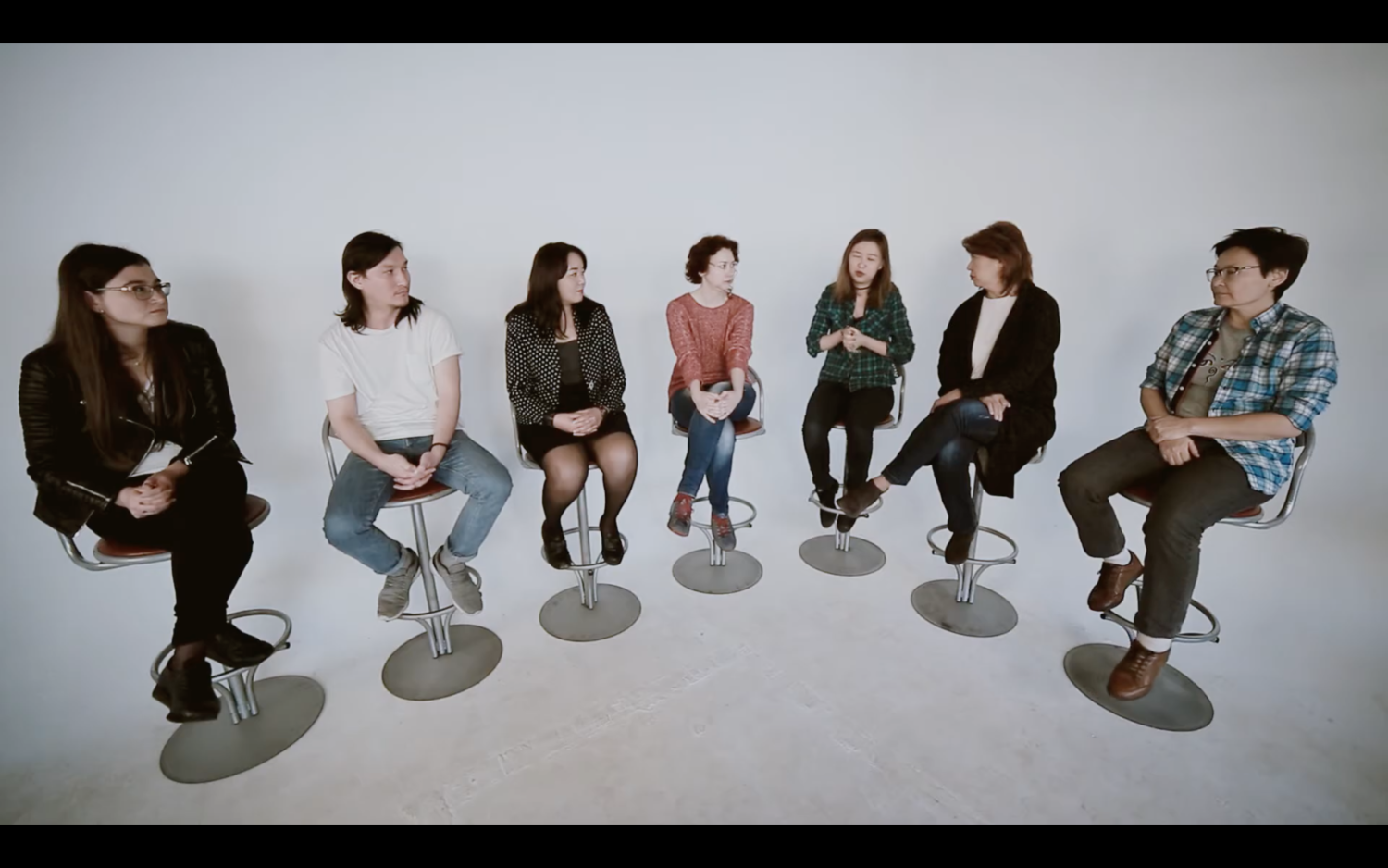 Suinbike Suleimenova, the daughter of influential Kazakh painter Saule Suleimenova, is a visual artist, director, and activist. The burgeoning creative engages in rethinking power struggles and dominating structures in everyday life. She works with mixed media, through which she seeks to give a voice to women. Born in 1992 in Almaty, Kazakhstan, Suinbike explains, "As an offspring of an artistic family, I was always encouraged to create." On her work 0 Gender, she continues, "Fierce inequality and misogyny are at work in Kazakhstan. In 2016, I became involved in gender issues and organised the art group FEMFILMCA, aimed at producing pro-feminist educational media in Central Asia. I began to conduct events in Almaty with open discussions, educational readings, viewings and filming of these discussions in my new genre of continuous video."



Almagul Menlibayeva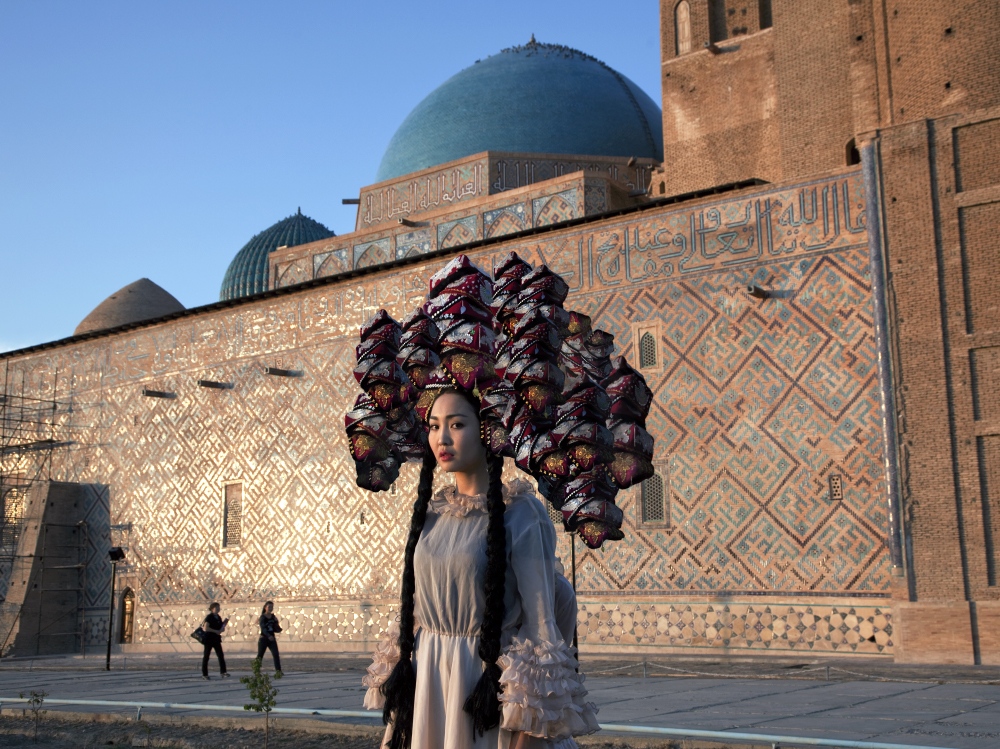 Kazakh artist and curator Almagul Menlibayeva splits her time between Kazakhstan and Germany. Menlibayeva's work addresses issues such as critical explorations of Soviet modernity, social, economic and political transformations in post-Soviet Central Asia, and decolonial reimaginings of gender, environmental degradation, and Eurasian nomadic and indigenous cosmologies and mythologies. Her video installations and photography have been exhibited widely, featured at the Venice Biennale, and shown by the Museum van Hedendaagse Kunst in Antwerp and the Queens Museum, New York, among other institutions. A winner of the Main Prize of Munich's Kino der Kunst International Film Festival, Menlibayeva was awarded the French Ministry of Culture's Chevalier de l'Ordre des Arts et des Lettres in 2017.



Zoya Falkova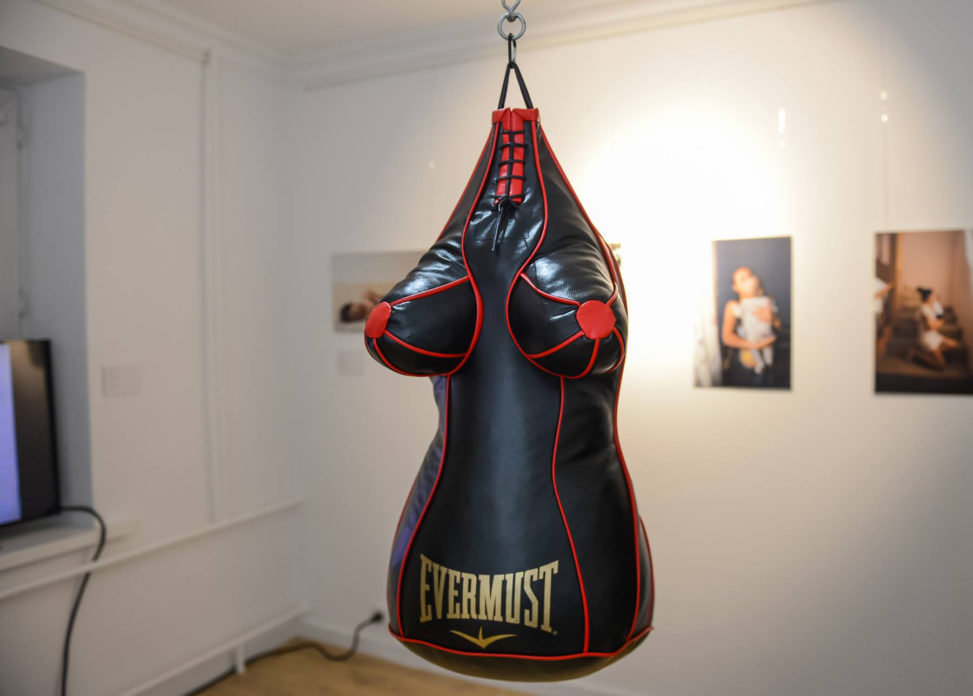 Expanding on her practice and journey into the field of art, Zoya Falkova explains: "I was born in a huge country that ceased to exist soon after my birth. I was educated as an architect but after a few years of professional practice, I realised that my aesthetic sense was in a deep conflict with what was required of an architect in the country's period of original accumulation. In the last 8 years, I have participated in over 30 exhibitions and modern art festivals in the CIS and Europe, including the unofficial pavilion of Kazakhstan at the 57th Venice Biennale, and was nominated for Singapore Asia Pacific Breweries Foundation Art Prize. As an artist who uses modernity as the basis for her projects, I'm interested in the study and deconstruction of various colonial and postcolonial practices: gender, political, environmental, etc."



Gulmaral Tatibayeva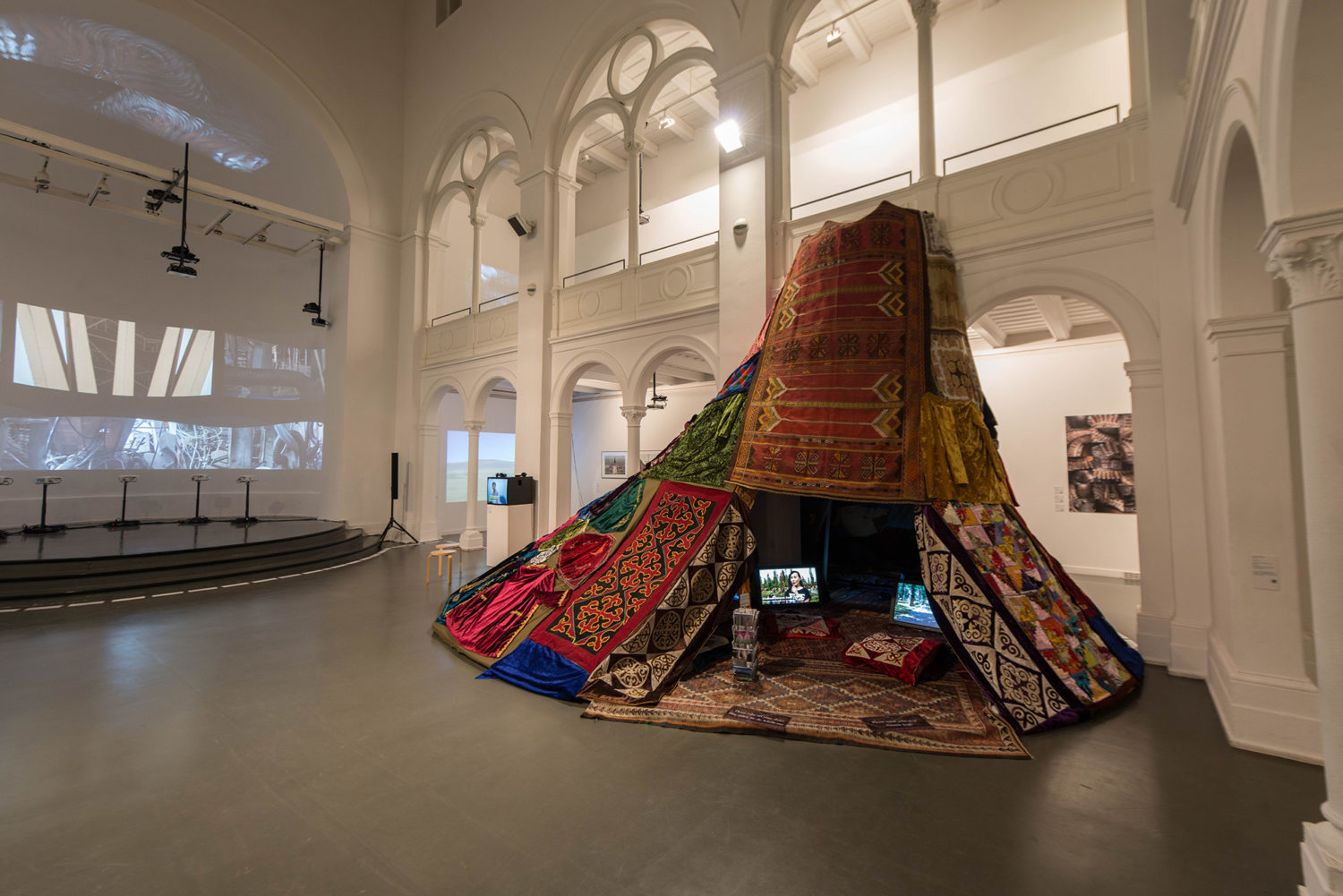 A graduate of The Kazakh National Academy of Arts, visual artist Gulmaral Tatibayeva's multidisciplinary practice embraces painting, sculpture, installation and video. Her one-story-high installation, Untitled (2018), presented by Momentum Berlin as part of the exhibition Focus Kazakhstan: Bread and Roses, featured colourfully patterned women's garments on scaffolding, mirroring both the shape of a traditional nomad yurt, and that of the Norman Foster-designed Khan Shatyr Entertainment Center in Kazakhstan's capital, Nur-Sultan. At the interstice of an intimate family space – here, literally held together by women's clothing – and a modern construction built for leisure and entertainment, Tatibayeva investigates how traditional values still have significance in contemporary Kazakh society, despite its embrace of a globalised consumer culture.



Irina Dmitrovskaya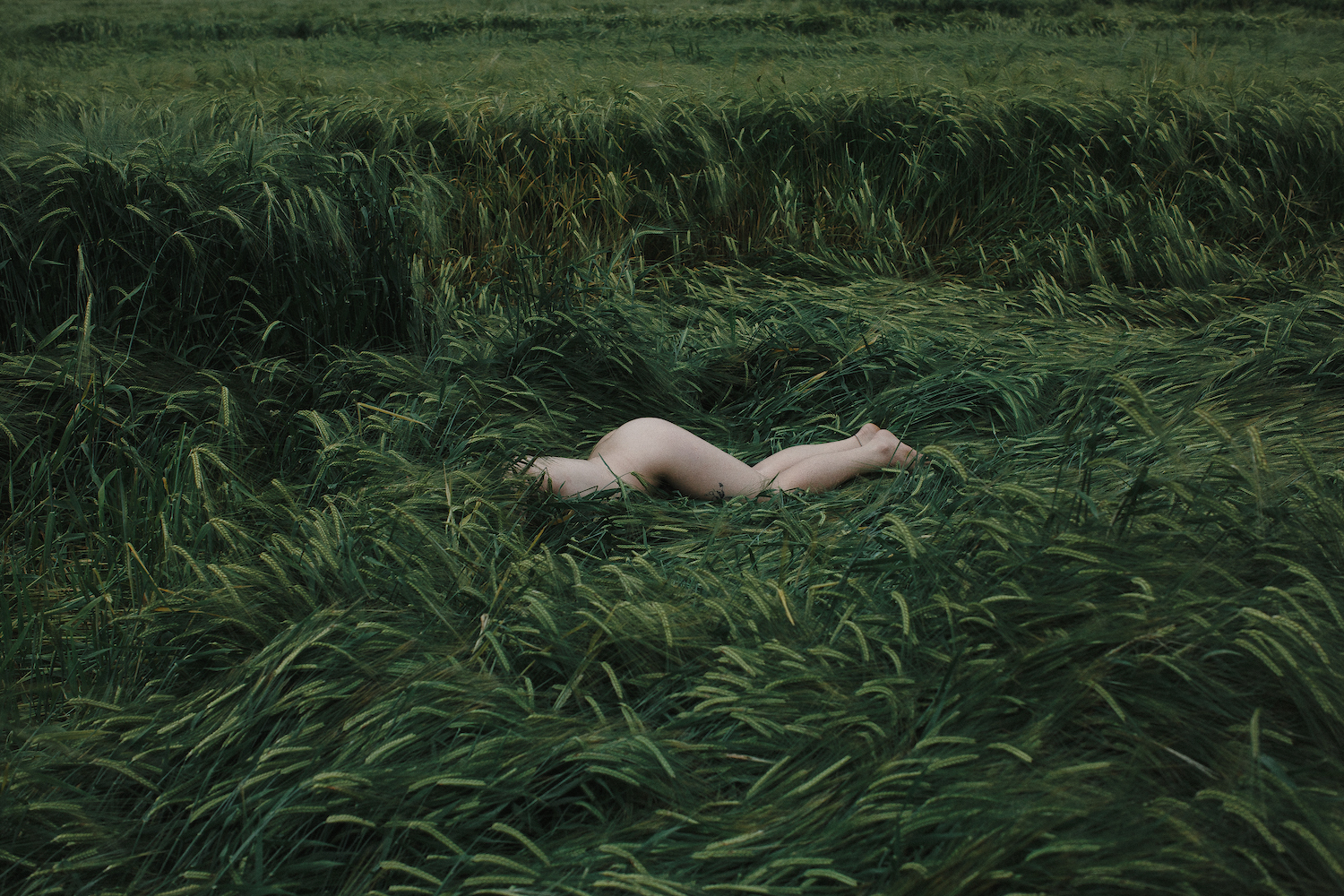 A trained journalist, Irina Dmitrovskaya left her profession when she realised her views opposed that of the government channel she was employed by. She turned to photography, beginning with commercial shoots and later earning a degree from Docdocdoc, St Petersburg's School of Modern Photography. Today, Dmitrovskaya is concerned with the ways we construct our identities, questioning societal constructs, and exploring the factors that contribute to one's sense of self. For her series Te-lo, titled after the Russian word for body, Irina photographed nude models amid pastoral scenery. The figures hide among lush greenery, and the photographer seeks them out, carefully documenting the semi-concealed, and at times gender ambiguous, bodies.



Feature image from Irina Dmitrovskaya's Te-lo series. © Irina Dmitrovskaya