Interview: Botanical Artist Lutfi Janania Zablah On Creating Fantasies
Honduran-born, New York-based botanic artist Lutfi Janania Zablah was raised among the verdant forests and mountains of San Pedro Sula, gaining an early appreciation for the natural world. Arriving in NYC with just two suitcases, Janania Zablah initially had plans to pursue a career in fashion, with ambitions of working as a stylist. But after creating floral arrangements for shoots, he began receiving commissions for his dazzling living sculptures from friends, soon turning his love for unusual botanicals into a business. Now behind the creative studio ROSALILA, the artist is well known for his surreal creations that celebrate the beauty of the transient, earning him a cult following and a winning spot on HBO's reality-show-competition Full Bloom. To learn more about the artist's compelling work and what he has planned next, Something Curated spoke with Lutfi.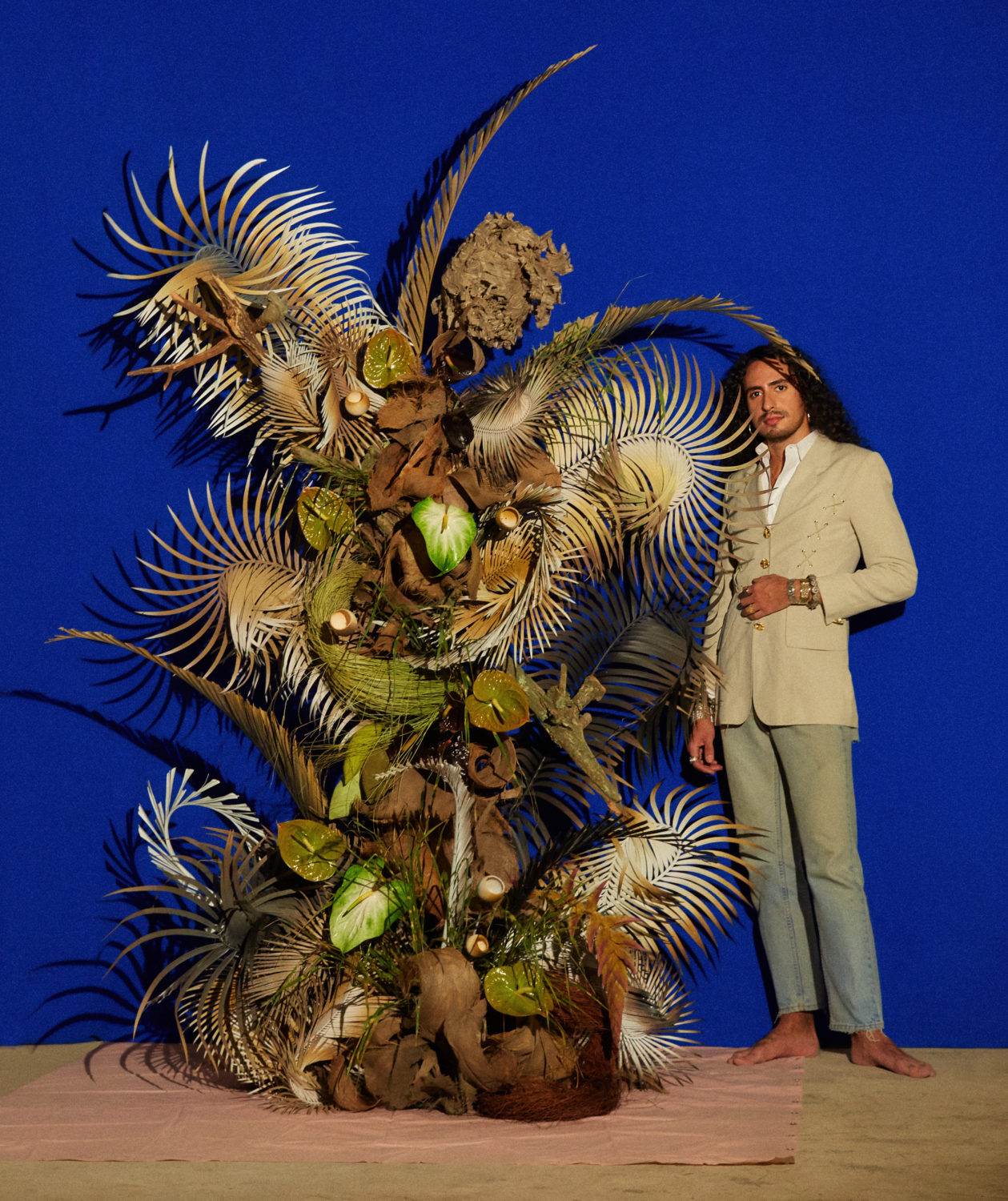 Something Curated: Can you give us some insight into your background; how did you first become interested in working with plants?
Lutfi Janania Zablah: I got my start in New York in the fashion industry, where I learned first-hand about construction, colour and texture, all of which are crucial elements to my work today. I went on to become a stylist for editorial shoots and was using flowers as accents and backdrops. From there, I realised that my passion for creating fantasy through experiences could be harnessed through botanical design. One thing led to another and I founded my design studio, ROSALILA. Today we work with botanicals and flora to create objects, sculptures, and installations.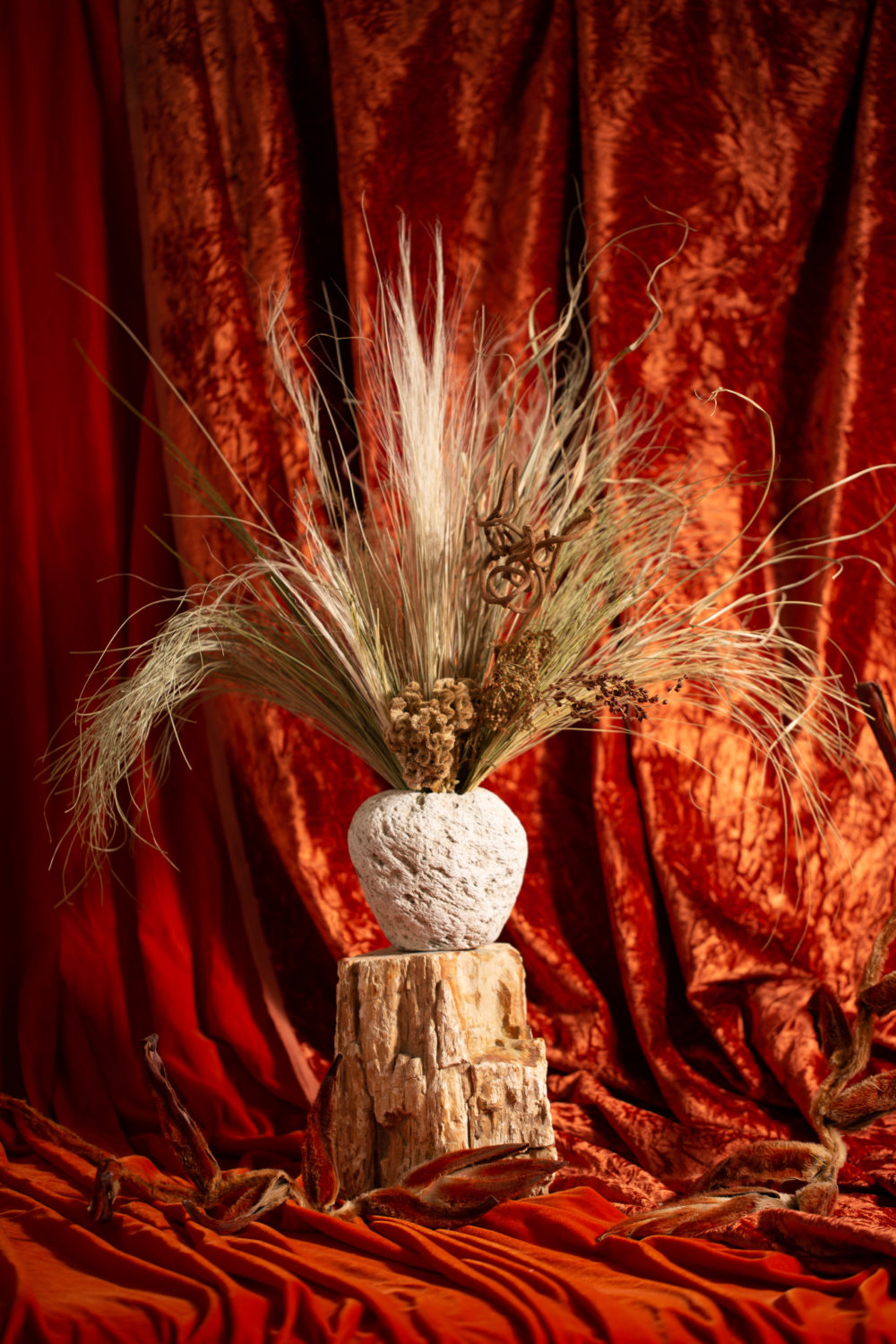 SC: What inspired you to start ROSALILA, and how would you describe the studio's ethos?
LJZ: I created the studio as a home base for my work in botanical sculpture and to create an overarching brand under which I could expand my work across different mediums. I live for the idea of creating a fantasy, transforming a dream into reality, which is ultimately the driving principle behind what we do.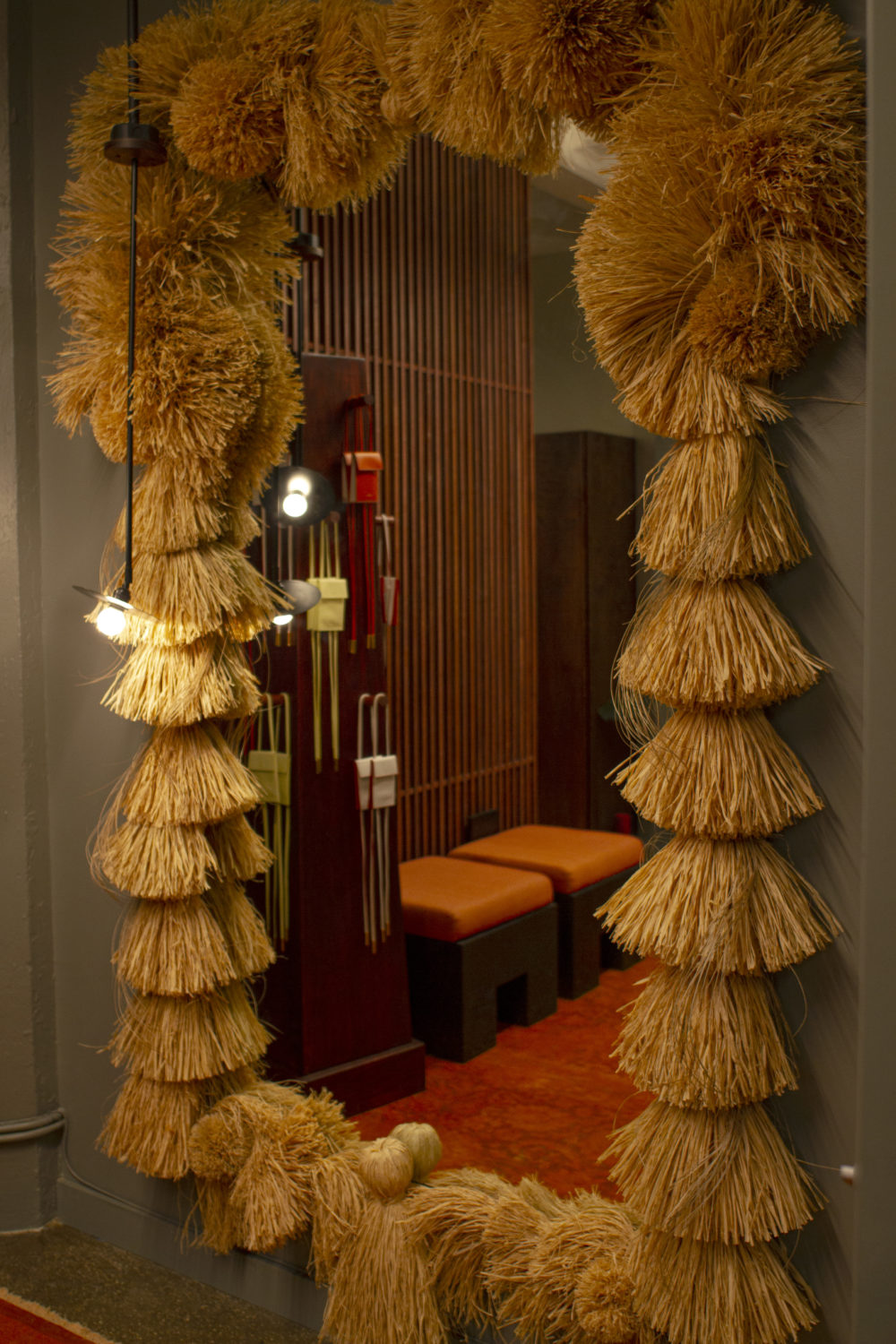 SC: At present, are there any particular plants or materials that you are especially enjoying using?
LJZ: My work is a collaboration with light and gravity, weight and balance. That is how I think about materiality. Right now, I am drawn to preserved botanicals that embody weightlessness. I loved the mixture of dried or preserved materials with the richness of Manzanita wood or the sheen of brass and marble. It is the combination that engages the viewer.
SC: You work with a striking palette – how do you approach using colour?
LJZ: Colour is absolutely central to my work. It has the ability to elicit emotion, define the viewer's experience, and create context for the sculpture. As a child growing up in a nature preserve, the sense of serenity I found in nature was due in part to the lush and glorious colours I saw. With each sculpture, I want to build a sensory experience that one can only find amongst natural things.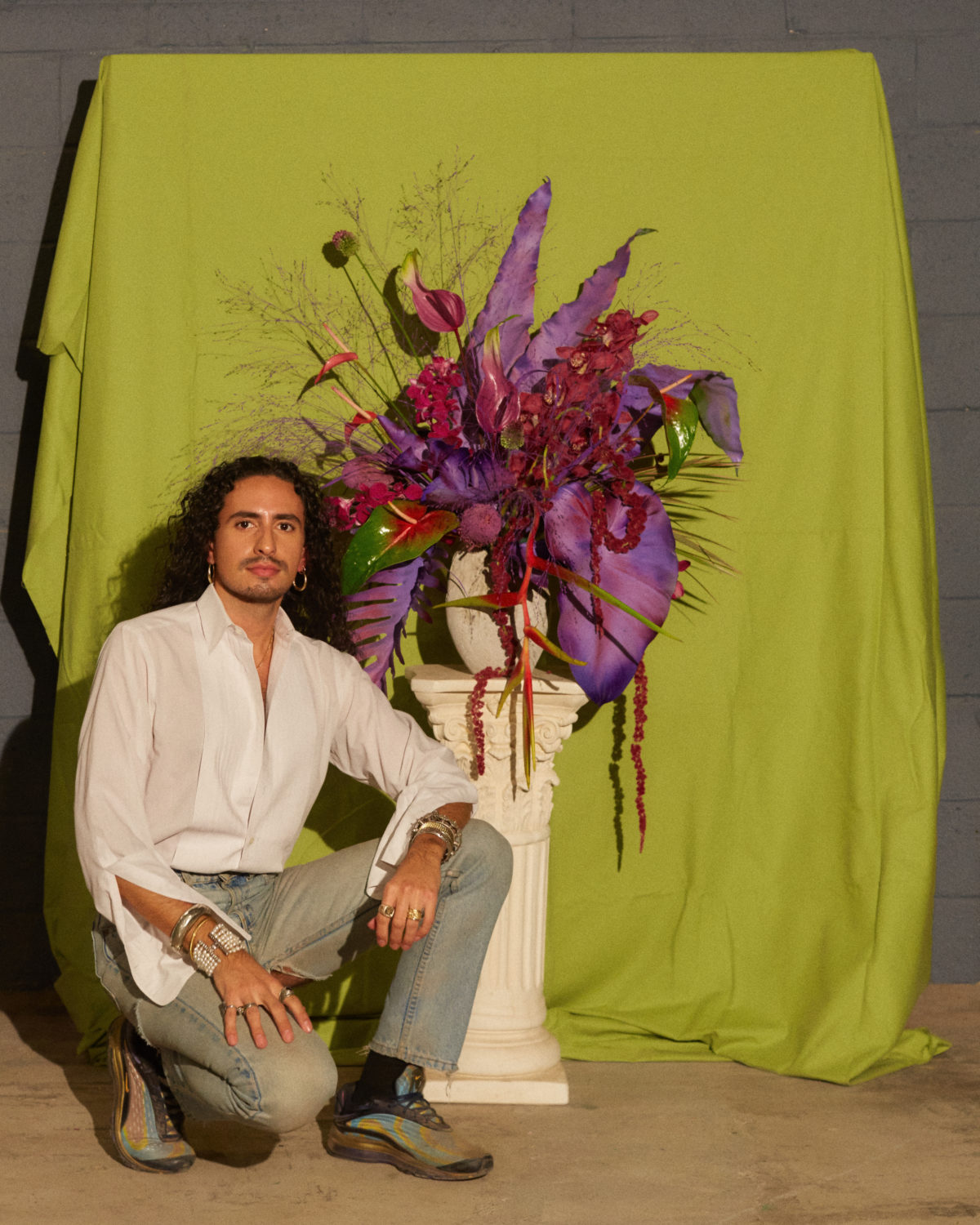 SC: What are you working on currently, and how has the pandemic affected your way of operating?
LJZ: This summer has been action-packed and the studio is working in full force. I have been working on several expansions to ROSALILA as well as commissioned works. It has been thrilling to say the least. As for the pandemic, I think it taught us all to prioritise what matters both personally and professionally. I remain focused on building more connections with clients and collectors who have found their way to my work.
SC: What do you want to learn more about?
LJZ: Everything! One of the beautiful things about running the studio is that we have boundless opportunities to explore new mediums. It's also how my mind works. When I discover something I want to explore it to its fullest potential, whether that's a certain kind of wood, ceramics or a plant material. It's all an opportunity.



Feature image courtesy ROSALILA