The Aesthete's Wish List: 5 Exceptionally Collectable Rugs To Shop This August
With a focus on rugs, this month Something Curated highlights five extraordinary carpets that oscillate between the realms of fine art and design – all immensely covetable and currently available for purchase. These functional textile works come courtesy a diverse roster of makers, from past and present, who we take a closer look at.



From paradise, an oasis in a nightmare, 2020 || Tom Atton Moore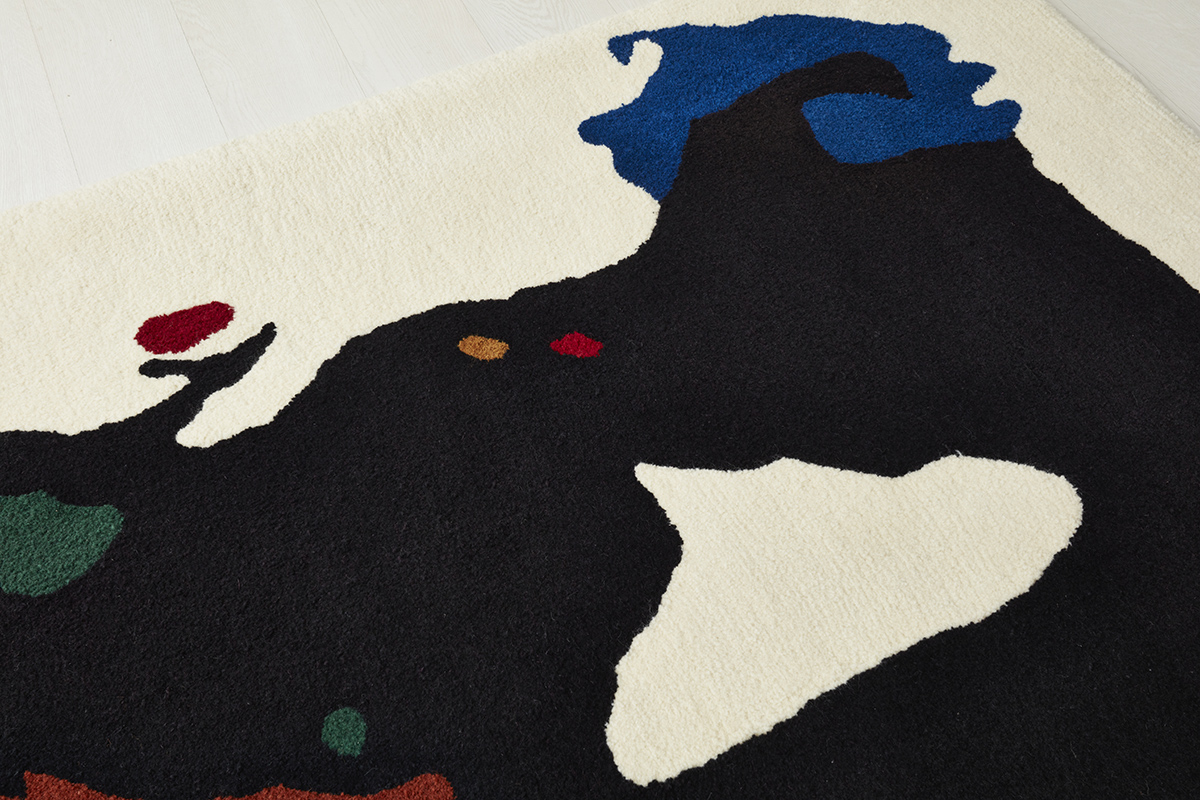 Tom Atton Moore is a textile artist from London. His art engages with the documentation of everyday life in the form of personal photos, screenshots, and even extends to the images found from watching television. Primarily focusing on rugs, he blurs the line between function and art by challenging the approachability of design. Each rug is hand tufted from British sourced wool that is not only soft to the touch but also warm to the eye and draws the viewer in to feel it because of the texture and familiarity. Enquire at Gallery FUMI.



Sun, Moon & Stars Rug, 1950s || Jean Lurçat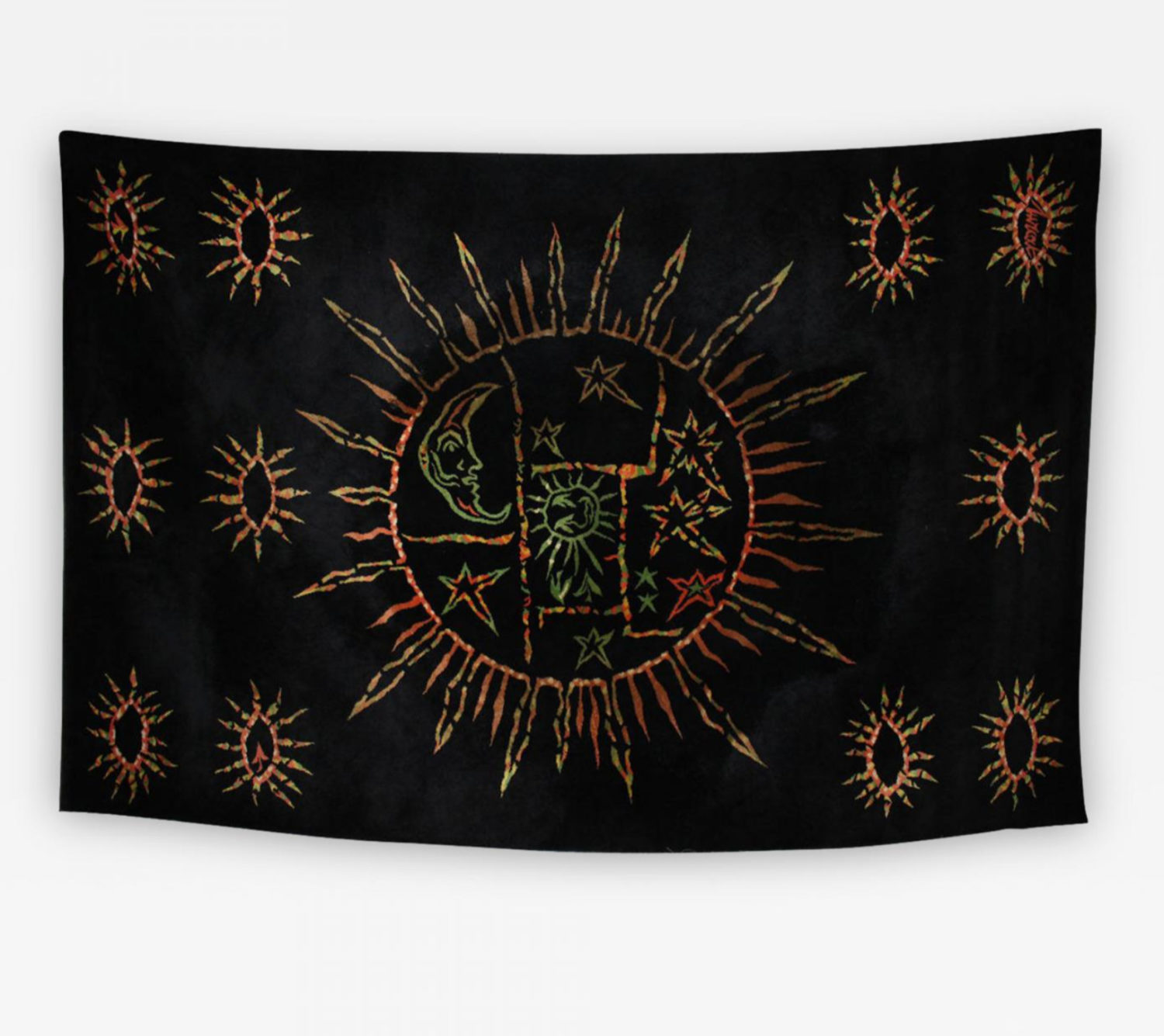 Jean Lurçat started his artistic career in Paris in 1912 where he frequented the circles of Picasso and Marcoussis. It was in 1937 that Lurçat turned his interest in tapestry-making into a professional business after signing contracts with the Beauvais weaving factories. He became world-renowned as an innovator of the medium. In his works, imaginary and mythological sea and wood creatures, as well as foliage and astrological symbols, frequently appear in saturated colour. Available at InCollect.



Yellow and Orange Orchid Clipping, 2018 || Jonas Wood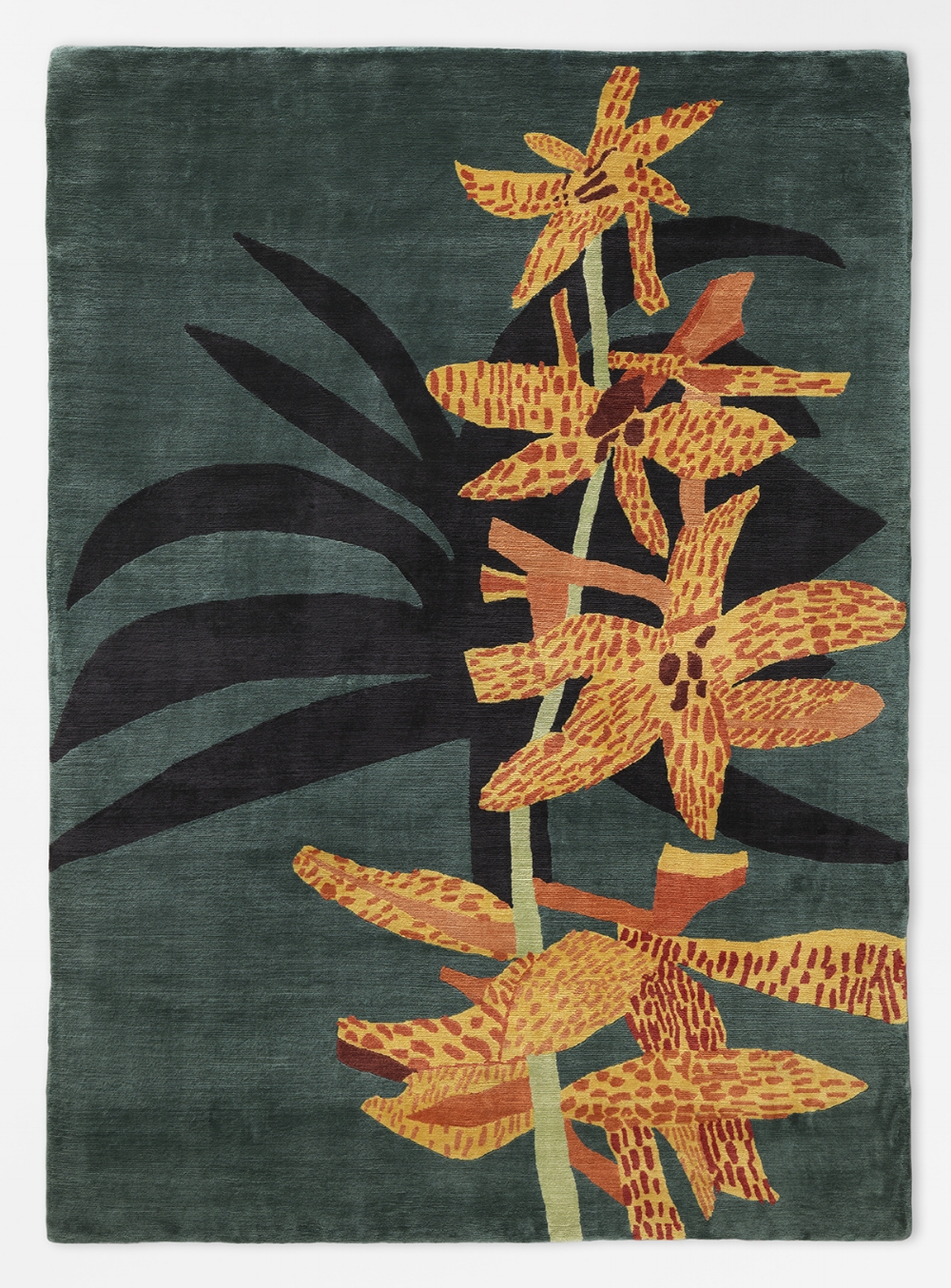 American artist Jonas Wood's paintings and works on paper display overlapping textures and disorienting compressions of space; the intimate settings invoke the work of forebears such as Matisse and Hockney, yet his distorted verdant rooms possess an affectless cut-out appearance all his own. Houseplants and flowers have long been a subject of Wood's work, whether on their own, within paintings of interiors or alongside portraits of people. In this rug, Wood renders a segment of a beautifully flowering orchid in the colourful, graphic flatness that has become synonymous with his painting style. Enquire at BravinLee programs.



Hentai Rug || IMMATERIAL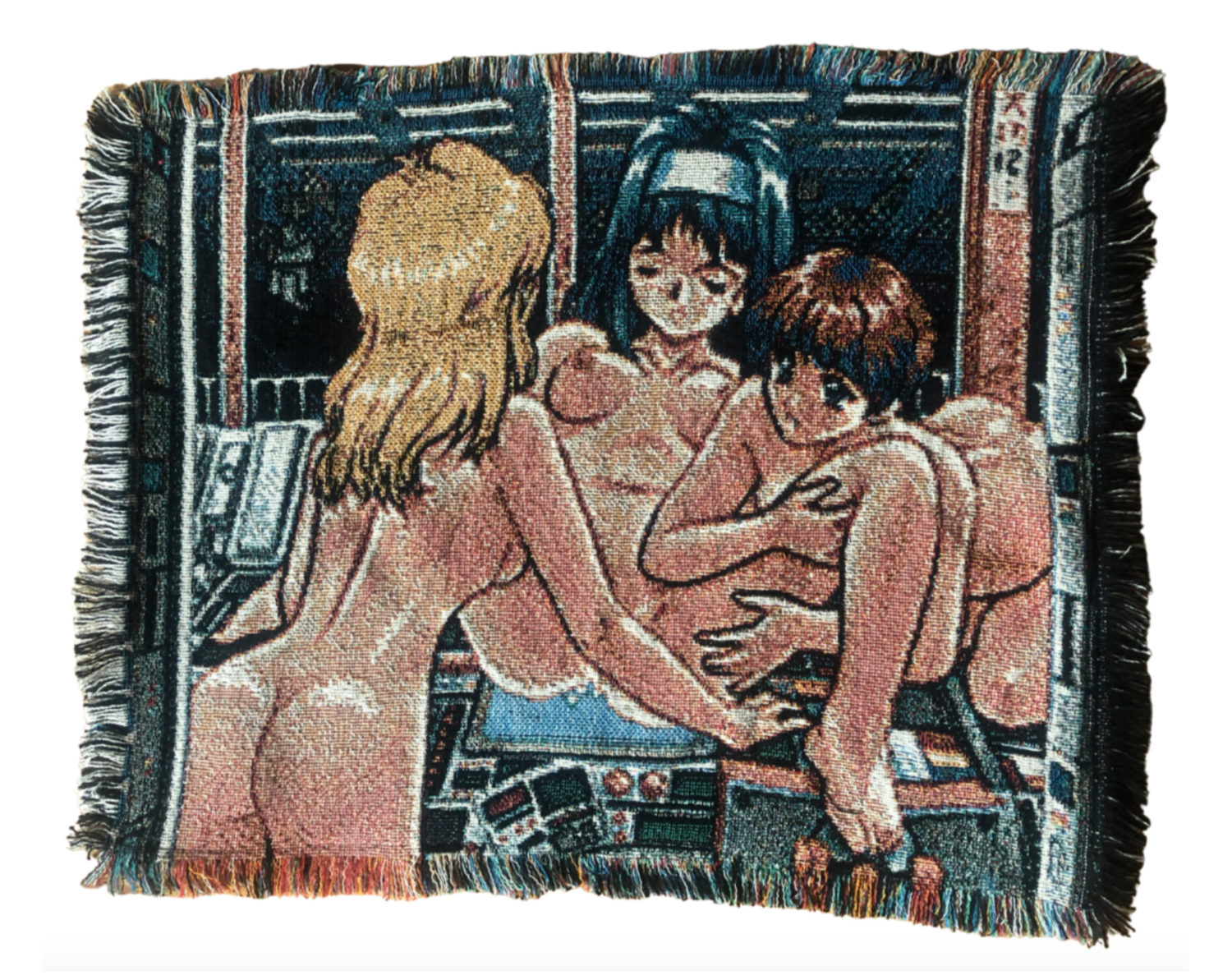 Texas-based multidisciplinary studio IMMATERIAL creates one-off, and sometimes very limited edition, handmade woven rugs featuring unique designs from an open-mouthed Rottweiler clutching a Vivienne Westwood orb, to a Magic 8-Ball, and manga characters. Beautifully crafted and unusual, each carpet is a work of art. Enquire at IMMATERIAL.



Arizona Carpet, 1983 || Nathalie Du Pasquier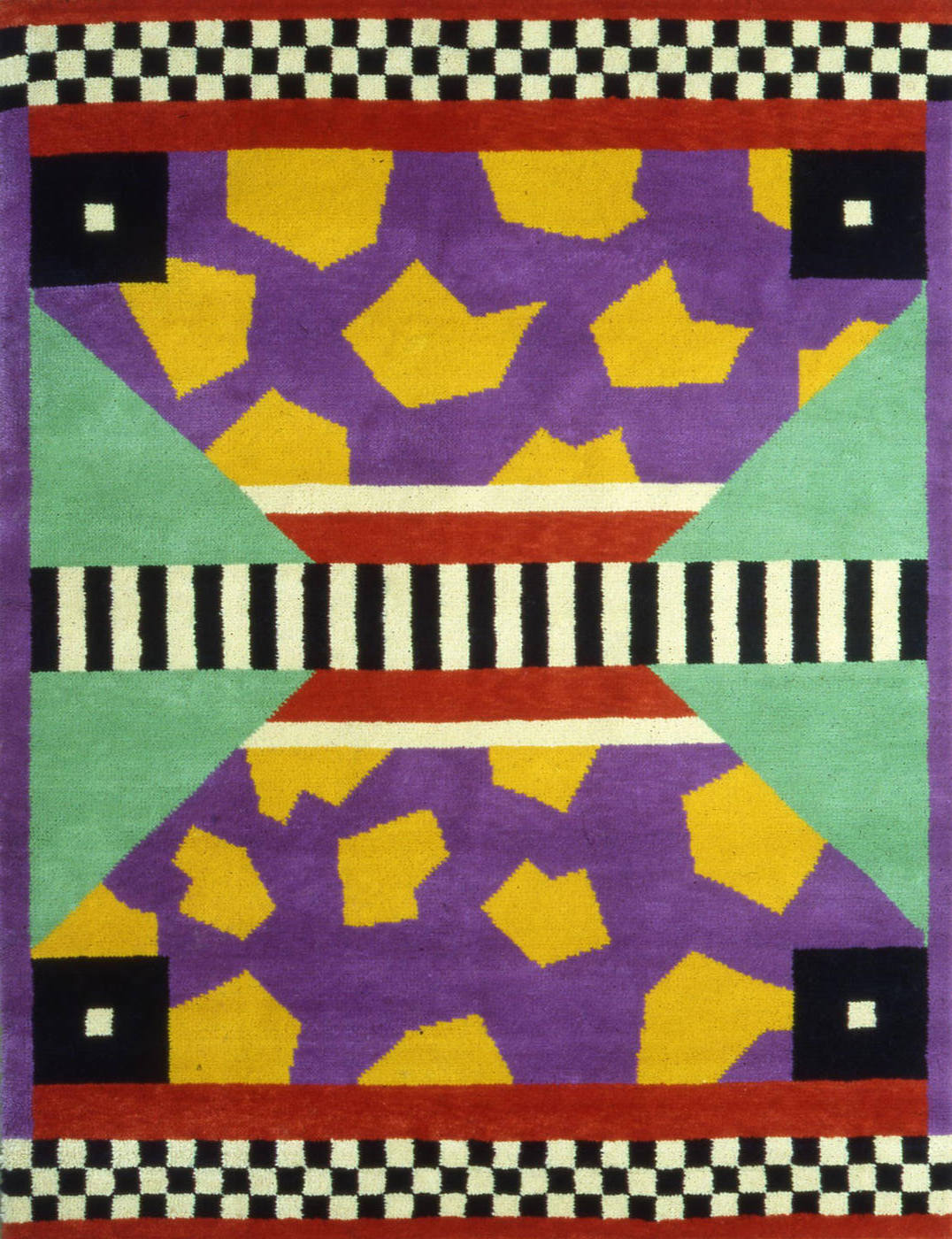 A cultural phenomenon founded in 1981, Memphis was established by the creative mastermind Ettore Sottsass, along with a group of Milanese architects and designers, including Nathalie Du Pasquier. This eclectic and colourful carpet was designed by Du Pasquier in 1983. It was hand woven from wool and celebrates the postmodernist allure of the Memphis aesthetic. A symmetrical combination of patterns is enlivened by contrasting hues, featuring details of black and white, yellow and purple, and red and green, all interplaying to create a dynamic effect. Available at 1stdibs.



Feature image: Yellow and Orange Orchid Clipping, 2018 by Jonas Wood (via BravinLee programs)