Interview: Dario Calmese On New Collaborations, Exhibiting At Frieze London & The Return Of His Podcast
Occupying the intersection of art, fashion and academia, Dario Calmese is an artist, urbanist, director and brand consultant based in New York. Classically trained in the performing arts, he uses his knowledge of movement, gesture, and psychology to create complex characters and narratives that explore history, race, class, and what it means to be human. Receiving acclaim for his longstanding role as Pyer Moss' resident show director, in 2020 Calmese made history as the first Black photographer to shoot a cover for Vanity Fair. Today, Calmese remains familiar with transcending the traditional in a partnership with Adobe Creative Cloud, designing a new range of presets that accurately depict deeper skin tones for the first time on the platform. The artist continuously works to involve and evolve with a shifting industry landscape to make room for Black and Brown creatives. Ahead of Calmese's celebrated podcast, The Institute of Black Imagination–an education into the radical work of Black artists, activists and their multidisciplinary counterparts–making its anticipated return, Something Curated spoke with the bona fide polymath to learn more about his fascinating life and work.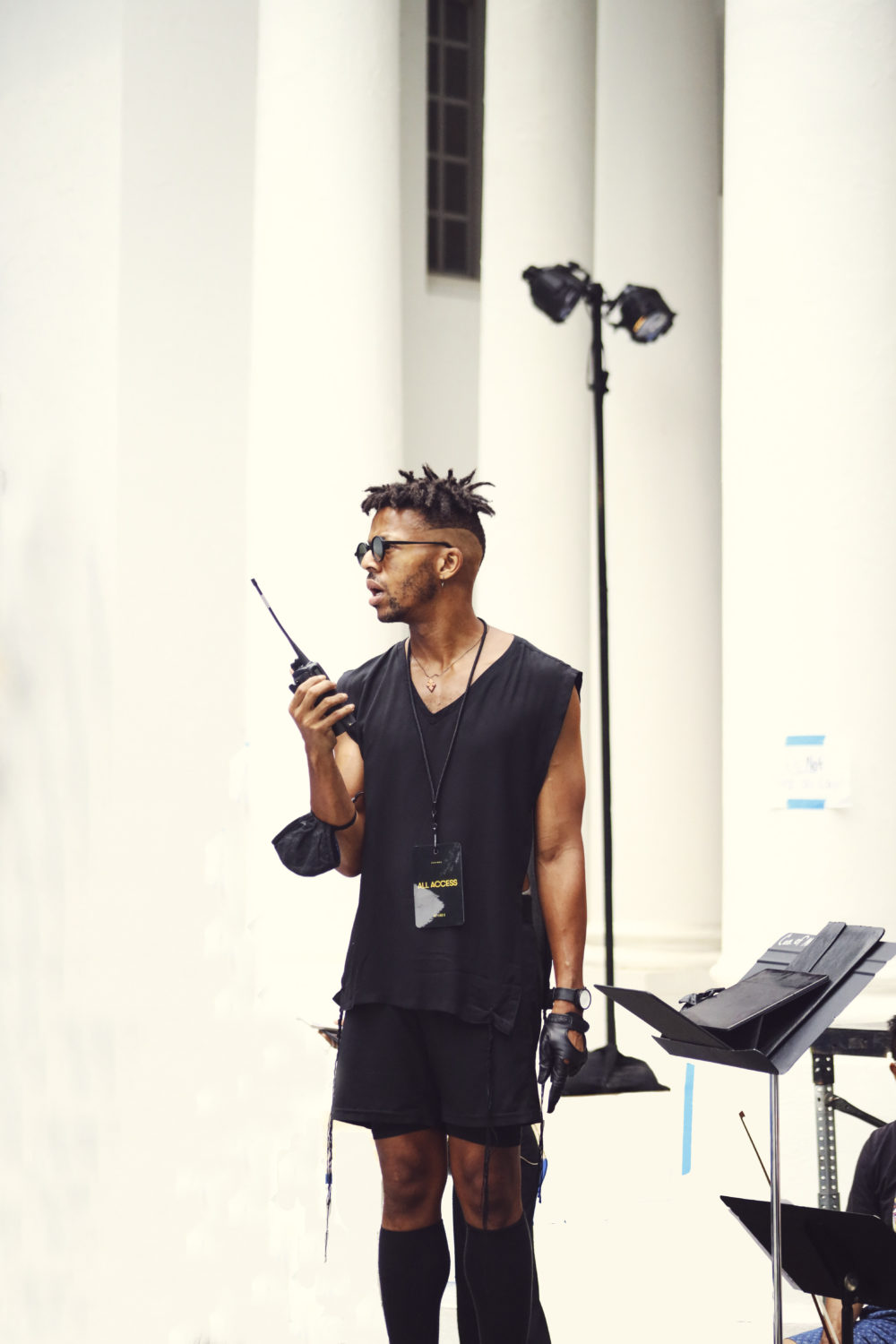 Something Curated: Can you give us some insight into your background and how you first became immersed in the fields of art and fashion?
Dario Calmese: I have a pretty eclectic background, but it is mostly rooted in performance, academics and psychology. I began performing professionally at the age of 15, and had already joined the actors union (Actors Equity Association) by the time I was 18. I come from a family of musicians and creatives–most notably my paternal grandmother–so the groundwork of art, music, and voice as a tool of expression was laid at a very young age. I also studied piano as an adolescent and studied classical voice and dance beginning in my late teens.
In addition, my mother sewed all of our clothes growing up, and that was our connection. Not only did she instruct me on all of the do's and don'ts of dressing ("your belt should always match your shoes" etc.), but I would stay up late watching her make suits for clients, observe her into the wee hours sewing my sister's cotillion dress. She herself was/is a style maven, and was known in our broader church community as always "clean." It's these early influences that later developed into a bonafide interest in the worlds of art and fashion.
SC: You work closely with Pyer Moss on the brand's show direction — can you expand on your collaborative relationship with designer Kerby Jean-Raymond?
DC: My relationship with Kerby is one that I will forever treasure. I simply translate and expound upon his vision; he provides the egg whites and I whip it into a meringue. I began as his casting director back in 2014, but as we moved from presentations to runway, I leaned into my performance background and began to block and choreograph the shows. As his concepts grew, I shifted to fully directing the shows, which I view as a mix of theater and performance art.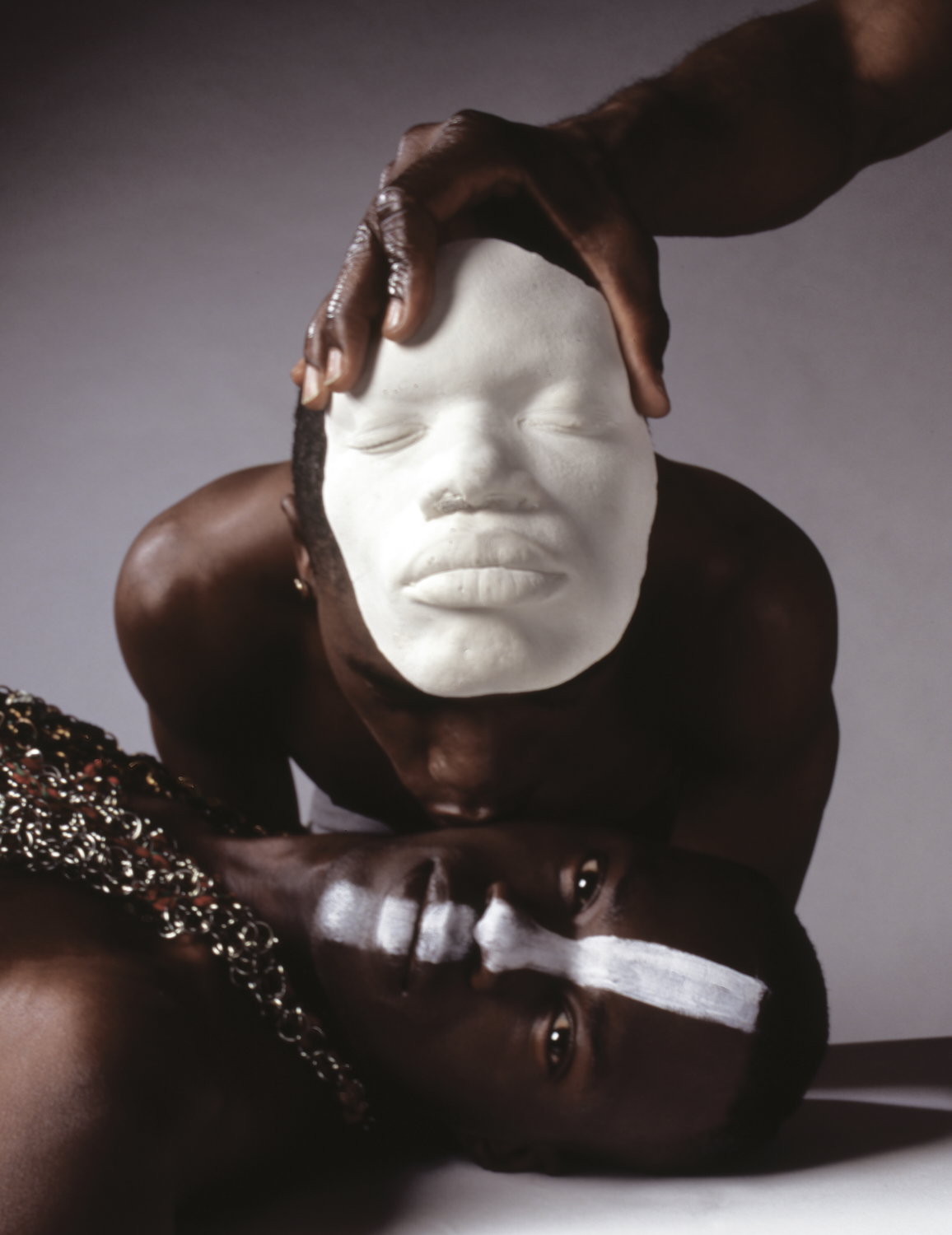 SC: What are you working on currently and how has the pandemic affected your way of operating?
DC: I'm working on a myriad of things. Outside of commercial work, I'm working on the next phase of my project, The Institute of Black Imagination. We debuted the podcast during the pandemic, and are nearly finished with our digital interactive platform–which will be our virtual presence–allowing for users to explore their own curiosities and interests through the diasporic lens of Black creativity and innovation. We are also in the process of acquiring a physical space to be announced top of 2022.
The pandemic, I think for us all, allowed space to rethink our lives, our approaches to the life we were living, and how to survive given the limited amount of tools at our disposal; no longer able to rely on external validations and distractions. That said, I had to deal with a lot of my own fixed mindset and become more flexible in the way I approached my goals. The podcast, for instance, began as in-person interviews, and it took me a while to pivot to Zoom interviews. However, the beauty in that pivot, was that it allowed for me to interview more people in more places (since transportation, and location were eliminated), and do it as a one-man-band, since Zoom records video, audio, and can separate the audio channels for later editing. It was so much more cost effective and energy efficient.
I'm also working on a huge solo exhibition at Frieze London this October in collaboration with the brand Jo Malone London. It will have it's own tent at the art fair, and will explore the histories and effects of British colonization on the world, but through scent. The working title is "Common(scents): In Search of Lost Time or Remembrance of Things Past."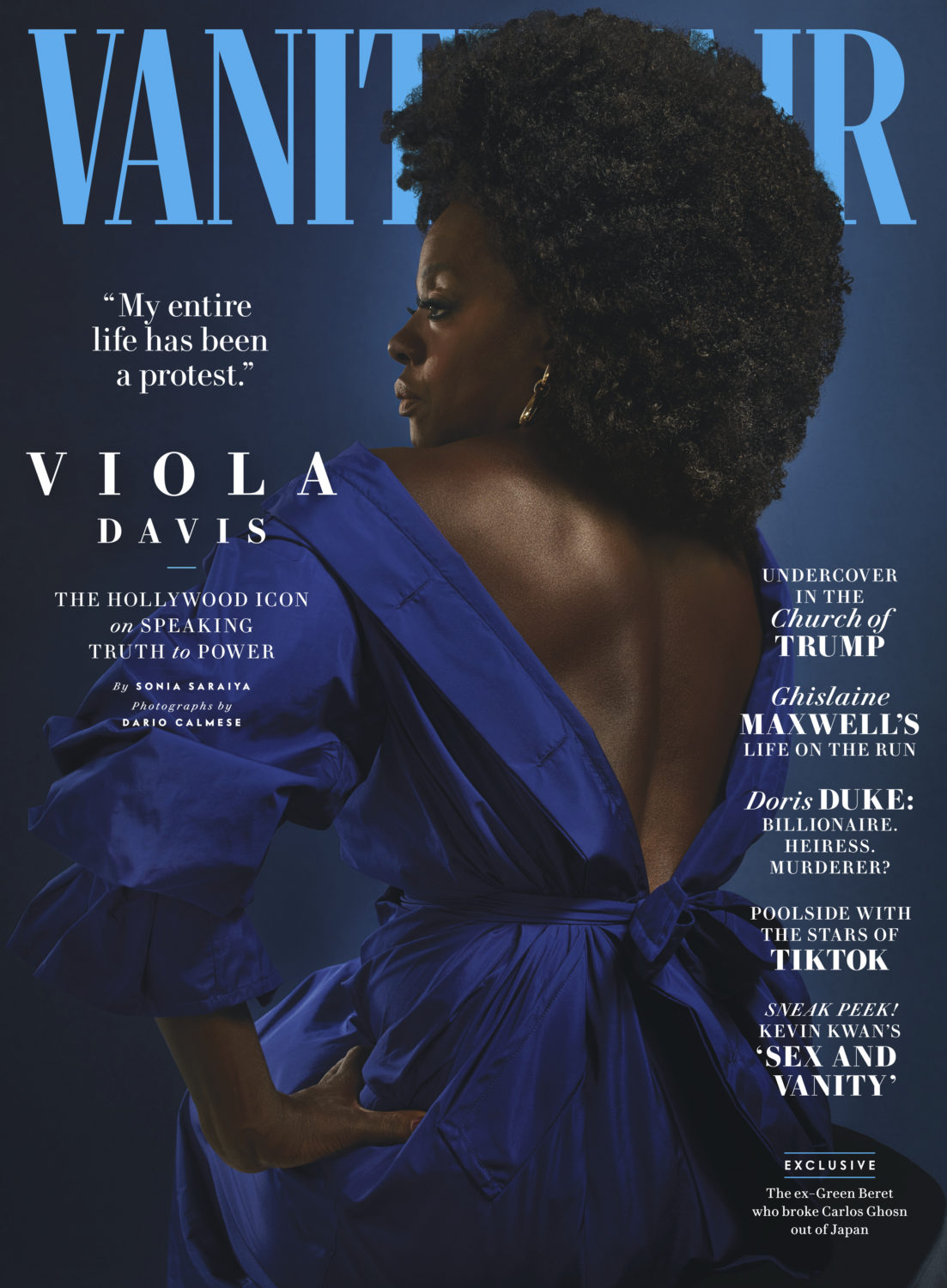 SC: In 2020 you made history as the first Black photographer to shoot a cover for Vanity Fair — how did you find this experience and what does it mean to you today?
DC: This experience was pretty overwhelming. I'd had a taste of cultural impact with the aforementioned Pyer Moss shows, but this time, it was me standing there alone. What I also quickly understood was that this really wasn't about me personally, but a series of situations and decisions, both externally and internally that lead to this moment. Just because I was the first Black photographer to shoot a cover for Vanity Fair didn't mean I was the first Black photographer who could have. We mistake talent and the opportunity to exhibit talent. That said, I also looked back over my life and saw how many people it took to get me to this point; how many opportunities, how many souls pouring into you and believing in you over and over, in spite of your own lack of self-belief and readiness for the task at hand.
I also realized how many of us go unseen. How many are not reminded of what they are capable of, and the importance of supporting others. Today, I see it as a responsibility to use this platform to design and create opportunities for others that give them access to their own dreams and imaginations. The histories of capitalism, colonization, and the industrial revolution continue to confine and restrict human self-actualization via the illusions of identity and separation, categorization, and over-compensation by way of over-consumption.
SC: What can we expect from the relaunch of your podcast, The Institute of Black Imagination?
DC: Oh man, I'm so excited to share our upcoming conversations. We talk with activists like Sister Elaine Brown (former chairman of the Black Panther Party), curator and social media maven Kimberly Drew (@musuemmammy), artist Hank Willis Thomas, chef Omar Tate (GQ's 2020 chef of the year), and some extra surprises. I view this as our next evolution–zeroing in even more on our point of view–as the IBI expands into digital and the aforementioned physical space.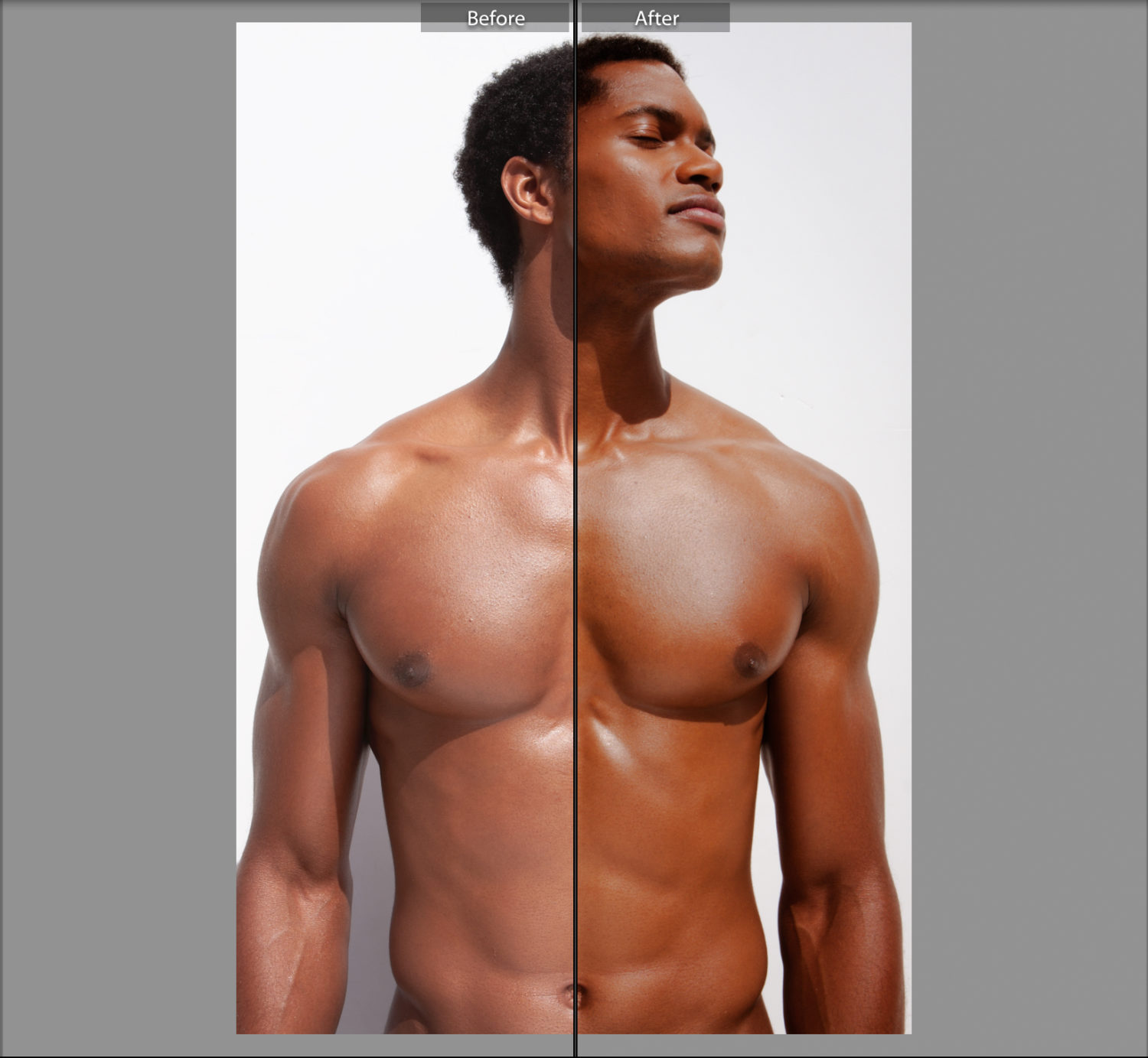 SC: Could you tell us about your latest partnership with Adobe?
DC: I recently developed a series of presets specifically for brown skin-folk for Adobe Lightroom. Over a series of months, I worked with the Lightroom team to design a suite of presets that centered brown skin, which I thought was a deft move by the company. In doing so, they leaped over the erasure embed in the "I don't see race" expression, and said that, "no, we see you" and want to make sure your specific needs are addressed. That is the lens through which I approached this collaboration. How can we leverage data and design to allow for others to be seen, and thereby enhanced?
SC: What are you reading right now?
DC: I'm always reading 18 things. I'm reading Face by Jessica Helfand, Black and Blur by Fred Moten, Jeffrey Stewart's award winning The New Negro: The Life of Alain Locke, and re-reading Towards a Poor Theater by Jerzy Grotowski.



Feature image: Dario Calmese behind the scenes at the Pyer Moss couture show. Photographed by Stephan Pompee. Courtesy Dario Calmese