Interview: Sculptor Thomas J. Price On His Inaugural Show 'Thoughts Unseen' At Hauser & Wirth
Following his summer residency at the gallery, from 2 October 2021 Hauser & Wirth Somerset will present a solo show of work by Thomas J. Price, one of Britain's most prominent young sculptors. This exhibition will be a recontextualising of his work to date and include moving image, sculpture and photography, offering a chance to view his wider practice as well as key works such as Reaching Out, previously installed on The Line in East London. Recently, Price was commissioned to create a Windrush memorial in Hackney alongside Veronica Ryan that will be unveiled next year. Ahead of Price's inaugural exhibition at Hauser & Wirth, Something Curated spoke with the talented artist.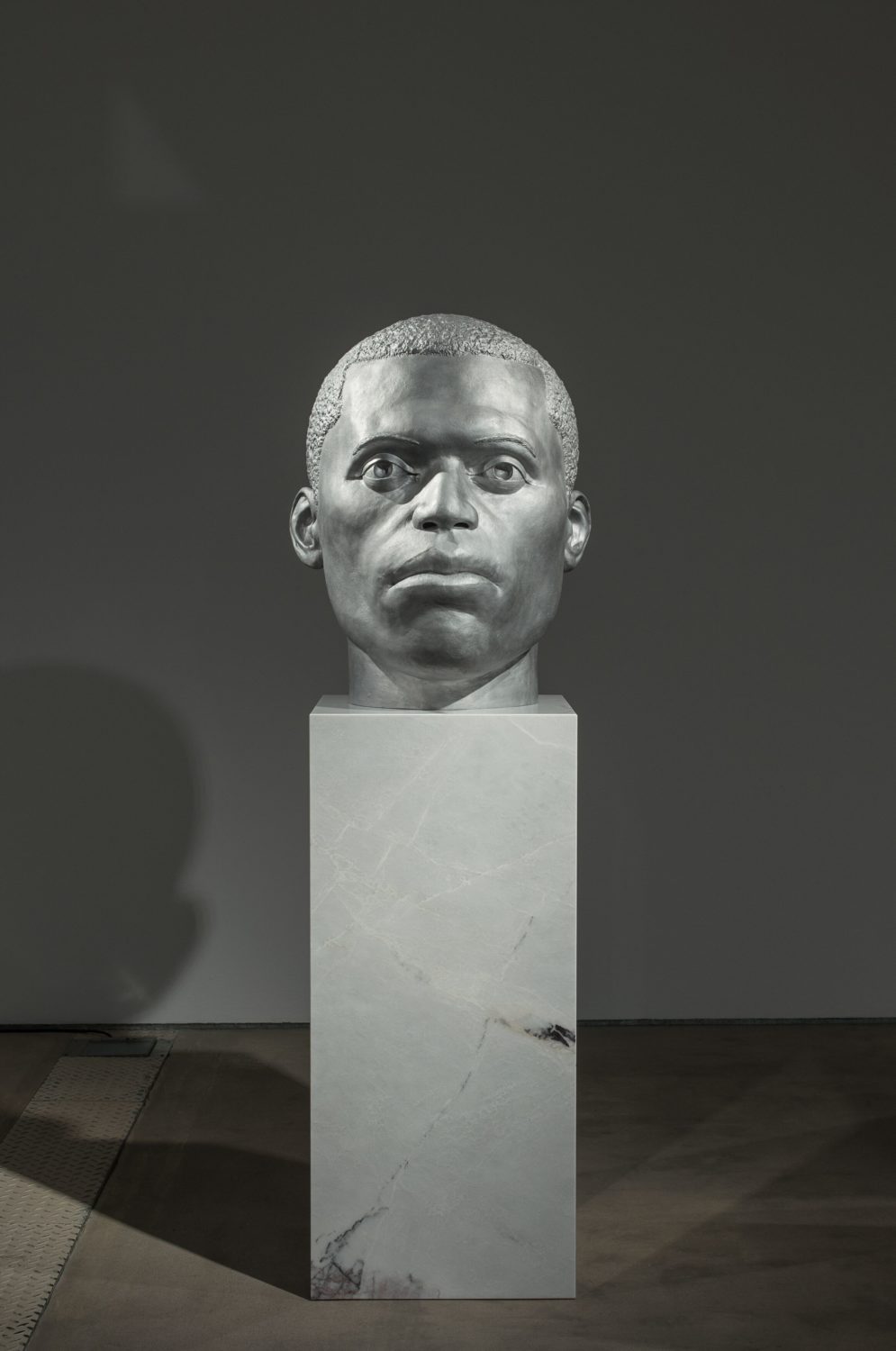 Something Curated: Can you give us some insight into your background and how you first became interested in artmaking?
Thomas J. Price: I feel fortunate that my mother has always been incredibly creative and passionate about finding opportunities to enjoy making things with whatever is at hand. She would take me and my two brothers to museums and free exhibitions from an early age and so we grew up thinking of art as something fun and accessible. I'm very dyslexic, so I was naturally drawn towards finding ways to think through ideas that took advantage of the seemingly "strange" connections my mind makes when solving problems.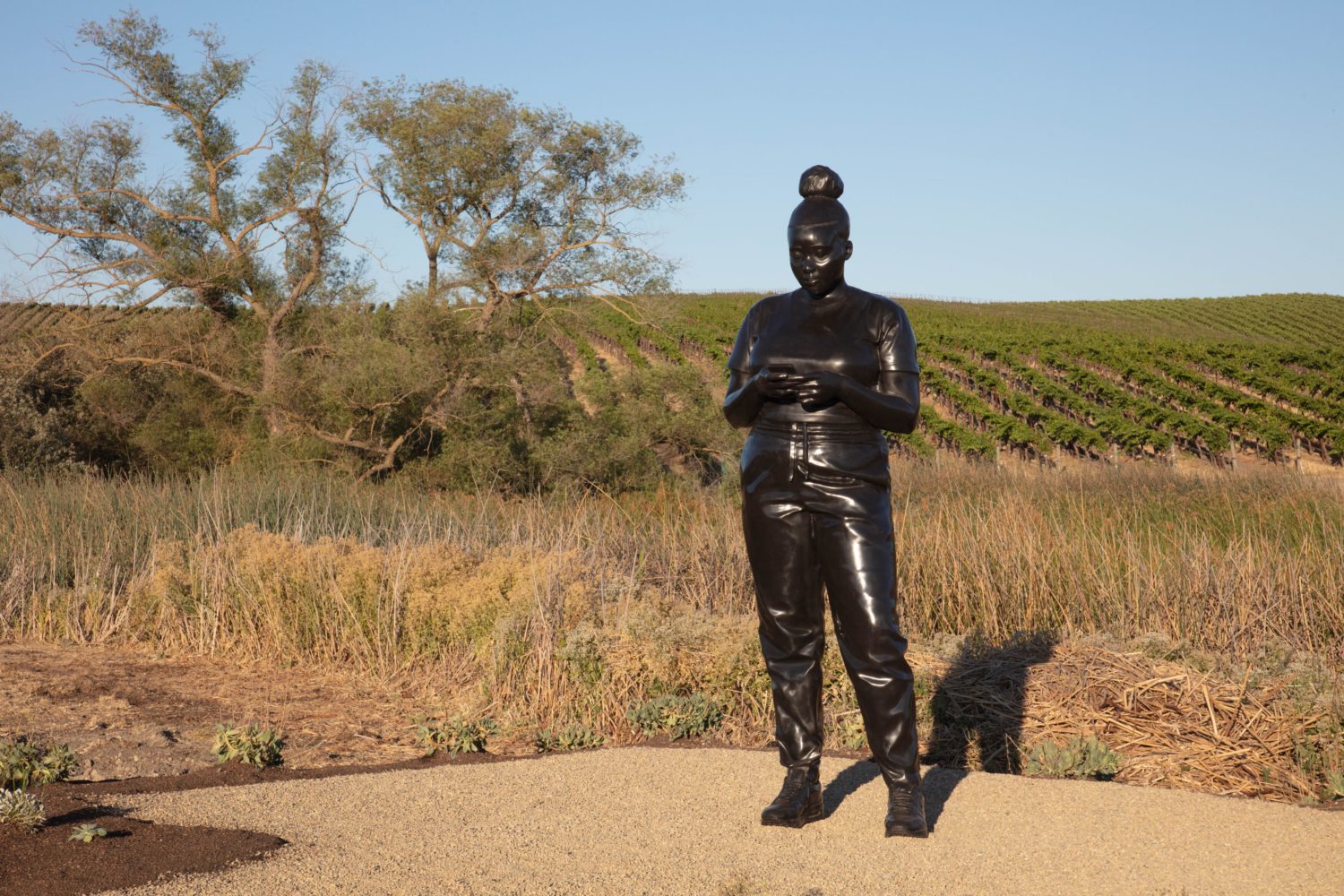 SC: What is the thinking behind the selection of works included in your upcoming exhibition at Hauser & Wirth Somerset?
TJP: The selection of works on view at Hauser & Wirth Somerset spans the past two decades of my practice, including film, animation and large-scale figurative sculpture. Revisiting the full breadth of my work in this way has allowed me to consider new pathways between interconnected themes of identity, power and representation. I've had the freedom to explore how the viewer can navigate the work as one holistic experience, with sometimes subtle shifts that incrementally nudge you in an unexpected direction, and at other times monumental statements that call for a more direct response, such as my first 12ft figurative bronze.



SC: Could you expand on the figures you depict in your sculptural works — what inspires or influences their forms?
TJP: All of the figures represented in my works are fictional amalgamations, designed to challenge our learnt perceptions and understandings of who the individual is that we are looking at, and where they fit within society. The figures are influenced by a number of sources, from nuanced body language and physiognomy to handwritten notes and images projected in mainstream media and film. The work itself is designed to be more a portrait of the viewer, a psychological moment that taps into our unconscious behaviour and deeper sense of empathy.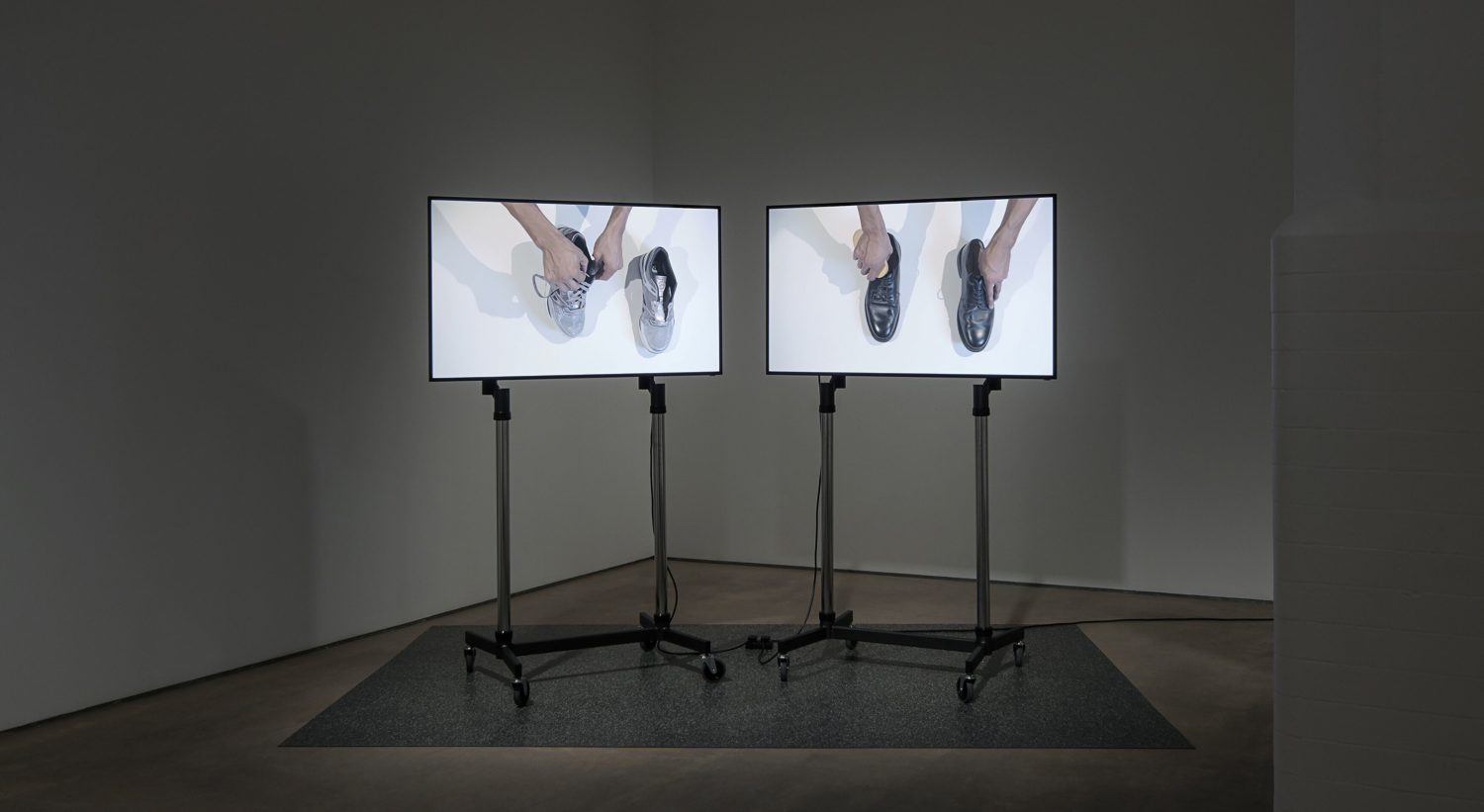 SC: How did you begin working with bronze and what attracts you to the material?
TJP: I began to use bronze because it is so intrinsically linked to the idea of power and elevated status or importance. I wanted to harness that understanding to encourage people to question their assumptions about the social status of the people I'm depicting. I've always been acutely aware of how materiality has the ability to alter the reading of a work, either by playing into traditional connotations or creating unexpected juxtapositions. My first figurative sculpture was a small head made of plaster that was a comment on the normal large marble heads seen in museums, based on ancient Greek statues. In my 2016 'Numen' series I've combined classical lost-wax casting with aluminium and marble columns to present works that embody archetypal objects of worship in a modern age.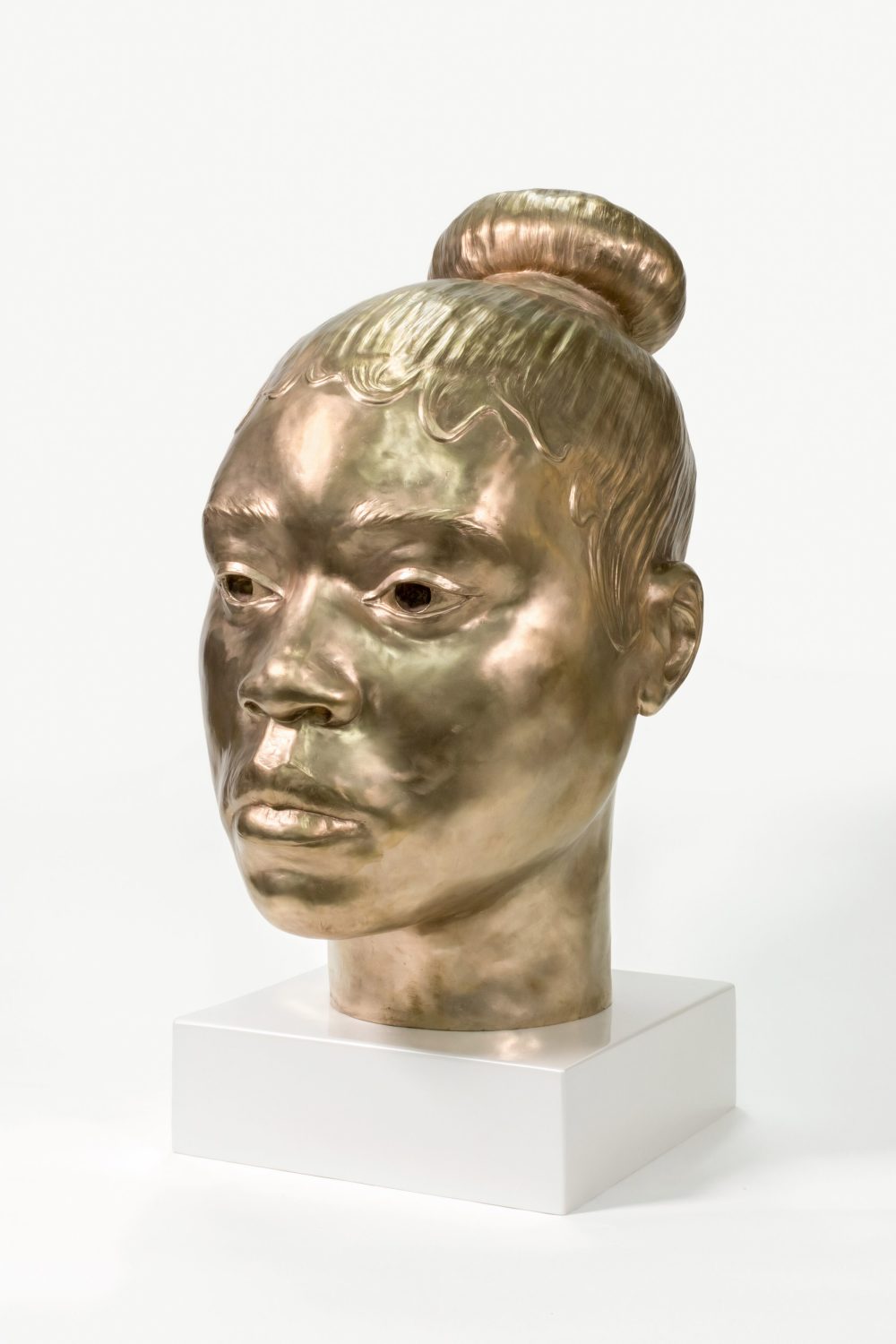 SC: Can you tell us about your Windrush memorial commission; what does this commission mean to you?
TJP: The memorial commission is an amazing opportunity to amplify how the Windrush Generation and their descendants are connected to the very fabric of this country. I feel honoured to be part of the celebration of its legacy and wider cultural influence, especially as my Jamaican grandmother came over as a nurse. I've been working closely with the residents of Hackney to develop the project, using photo archives and 3D scans, to ensure they feel engaged and have a sense of ownership over the final work. Hackney Council was aware of the power of representation long before statues started making the news – I think they deserve a lot of credit for pushing to commission public sculpture that speaks to the visibility and value of the Windrush generation.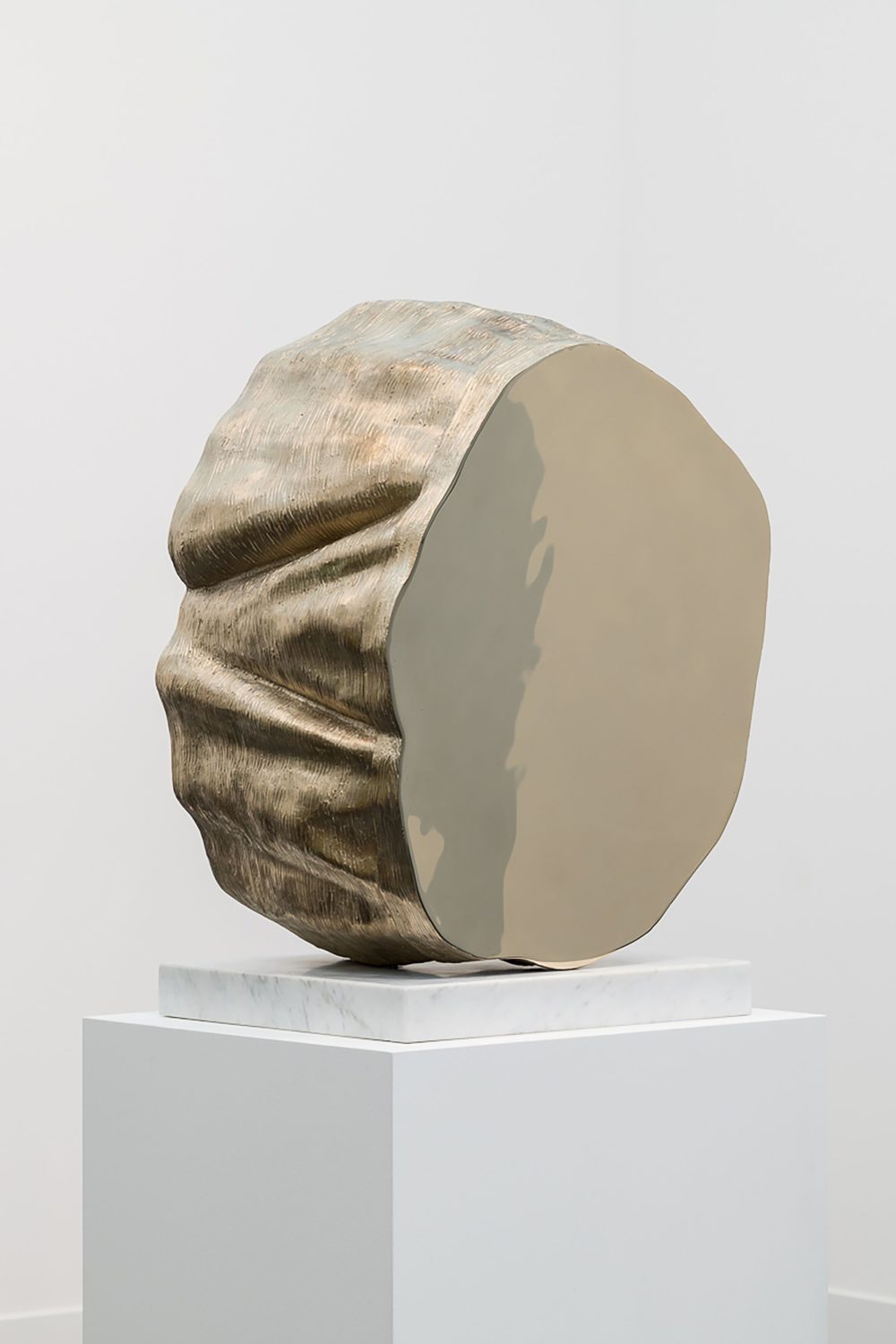 SC: How do you think about your work in relation to art history?
TJP: My work references art history as a means to reveal our learnt understandings and attitudes towards representation within the traditional canon, and the systemic marginalisation within it. Whether that is ancient or classical sculptures, or monumental works by acclaimed 20th century sculptors we hold up within art education and culture at large. My work challenges our artistic institutions and the traditional holders of power to create an alternative narrative that seeks to highlight the mechanisms in place that reinforce cultural values.



Thomas J. Price, Thoughts Unseen runs at Hauser & Wirth Somerset from 2 October 2021 – 3 January 2022.



Feature image: Thomas J. Price, Untitled (Icon) Series, 2017. © Thomas J. Price. Courtesy the artist and Hauser & Wirth