Iranian Artist Morehshin Allahyari's New Exhibition Explores The Mystical World Of The Jinn
Hailing from Tehran, Iran and based in Brooklyn, New York, Morehshin Allahyari is a multidisciplinary artist, activist, writer, and educator. Her work investigates the political, social, and cultural contradictions we currently face, using technology as both a philosophical toolset to reflect on objects and as a poetic means of documentation. Allahyari has been part of numerous exhibitions, festivals, and workshops around the world including at the Venice Biennale di Architettura, New Museum, Whitney Museum of American Art, Centre Pompidou, and Tate Modern, amongst others. Open now and running until 14 November 2021, Moscow-based Fragment Gallery presents the inaugural exhibition at their new location in New York, MAJLIS AL-JINN by Allahyari.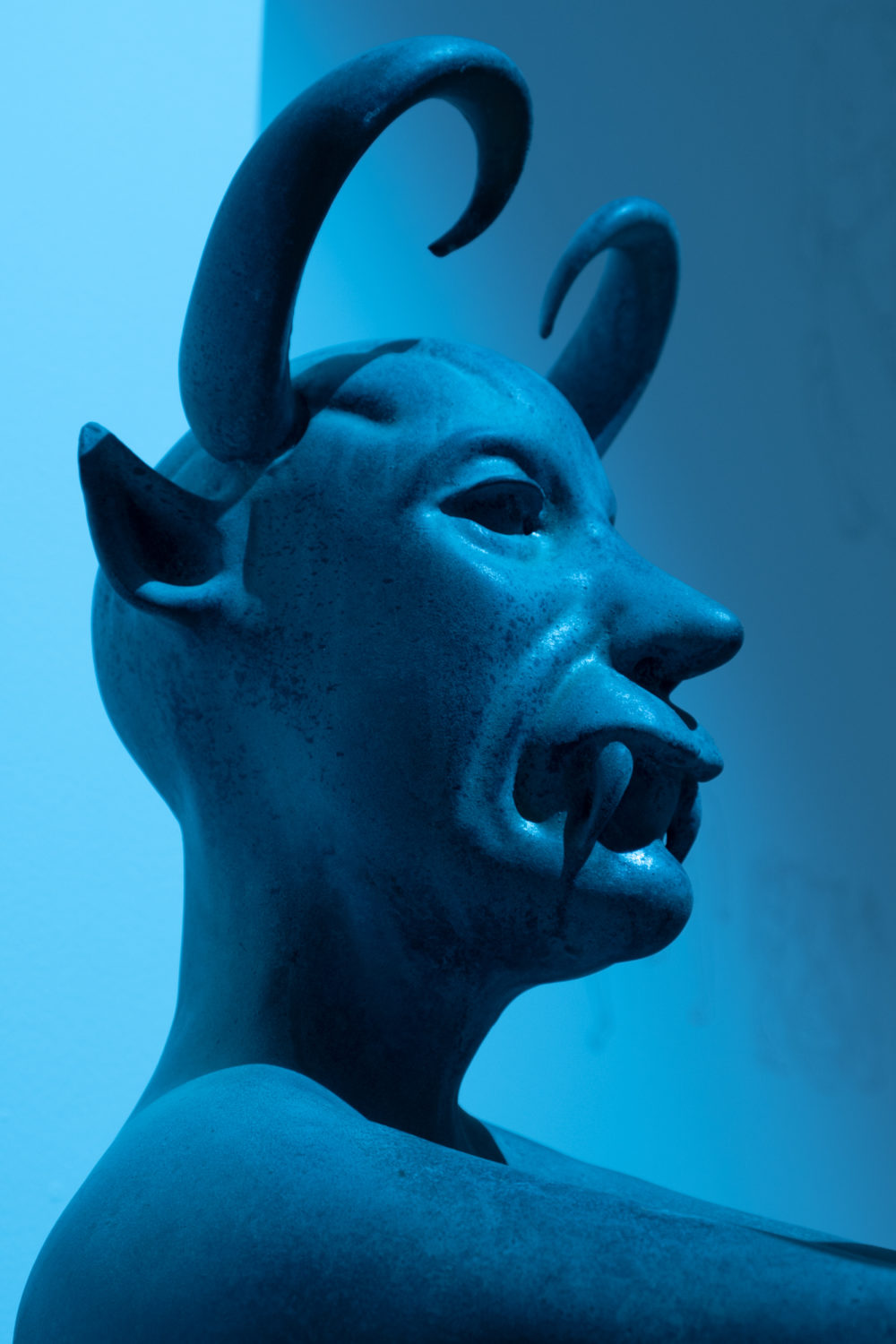 The exhibition—which features new video works, 3D-printed sculptures, and a site-specific installation of drawings from archival materials—serves as a briefing of She Who Sees the Unknown (2016–2021), Allahyari's recently-concluded project "re-figuring" the fearsome female/non-binary Jinn figures found in ancient West Asian and Islamic mythology. This marks the first time all elements of the project have been presented together, and the debut of selected materials from the project's archive. MAJLIS AL-JINN, translating from Arabic to "meeting/gathering place of the Jinn" in English, is comprised of five video works, each focusing on a different Jinn figure—Huma, Ya'jooj Ma'jooj, Aisha Qandisha, The Laughing Snake, and Kabous—in symmetrical postures and appearances, eluding the logic of "either/or" in favour of the "neither/nor" of non-binary beings.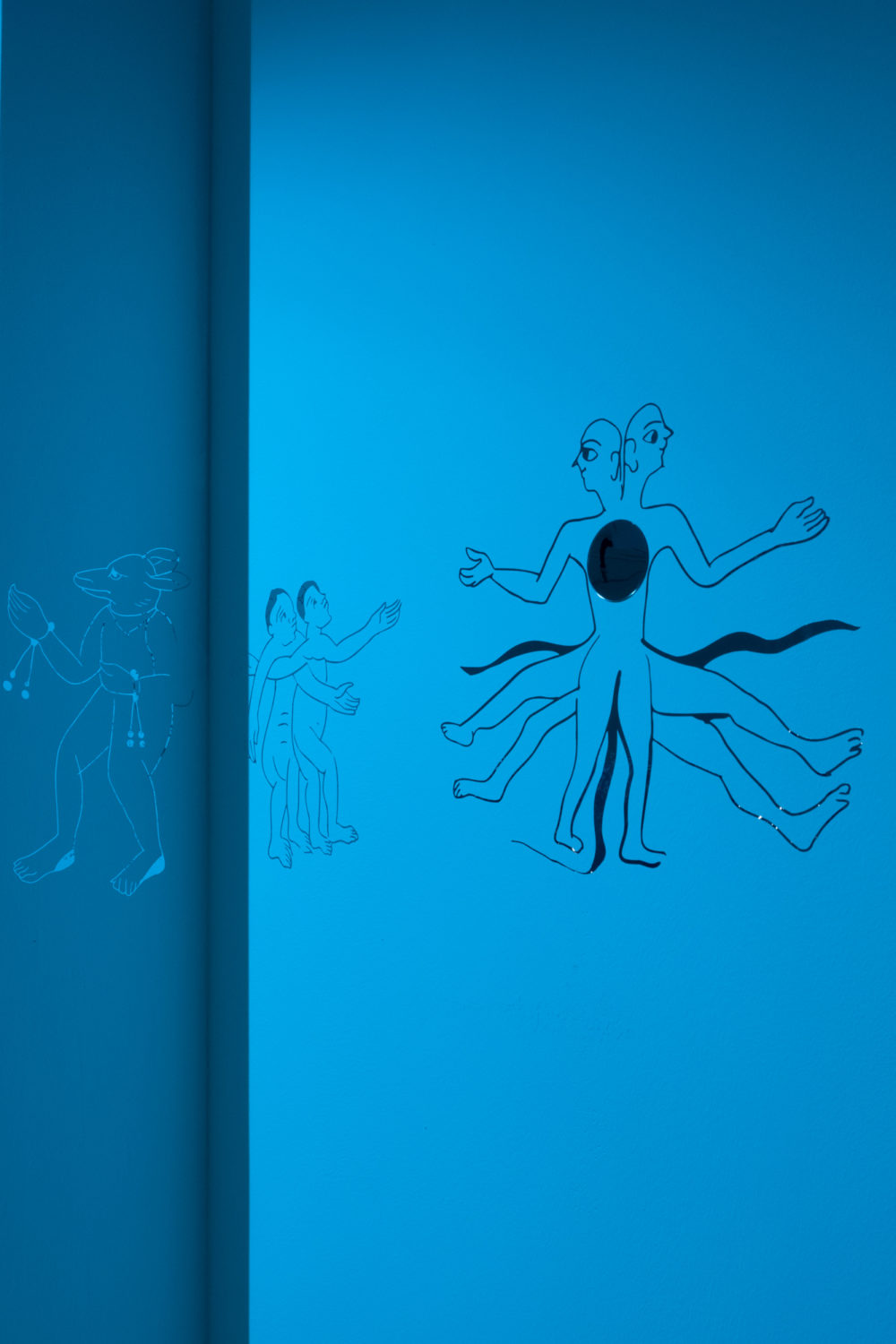 Whether depicted as monstrous or angelic, animal or human, they queer the authoritative worldings of normative imagination. The video works are accompanied by two mirrored sculptural figures, Qareen and Qareen, who offer blessings of healing and protection to their observers. Known as a primarily decorative medium in Iran, mirroring is used as an aesthetic revetment in shrines. Mirroring schemas and mirrored-looking sketches furnish the walls of MAJLIS AL-JINN, working in tandem with the symmetry found in the other works in the show to balance order and power. The final component of the exhibition is a site-specific installation of drawings from an annotated and illustrated archive of manuscripts and other sources of Islamic mythologies and the occult sciences, which can be viewed in full at archive.shewhoseestheunknown.com.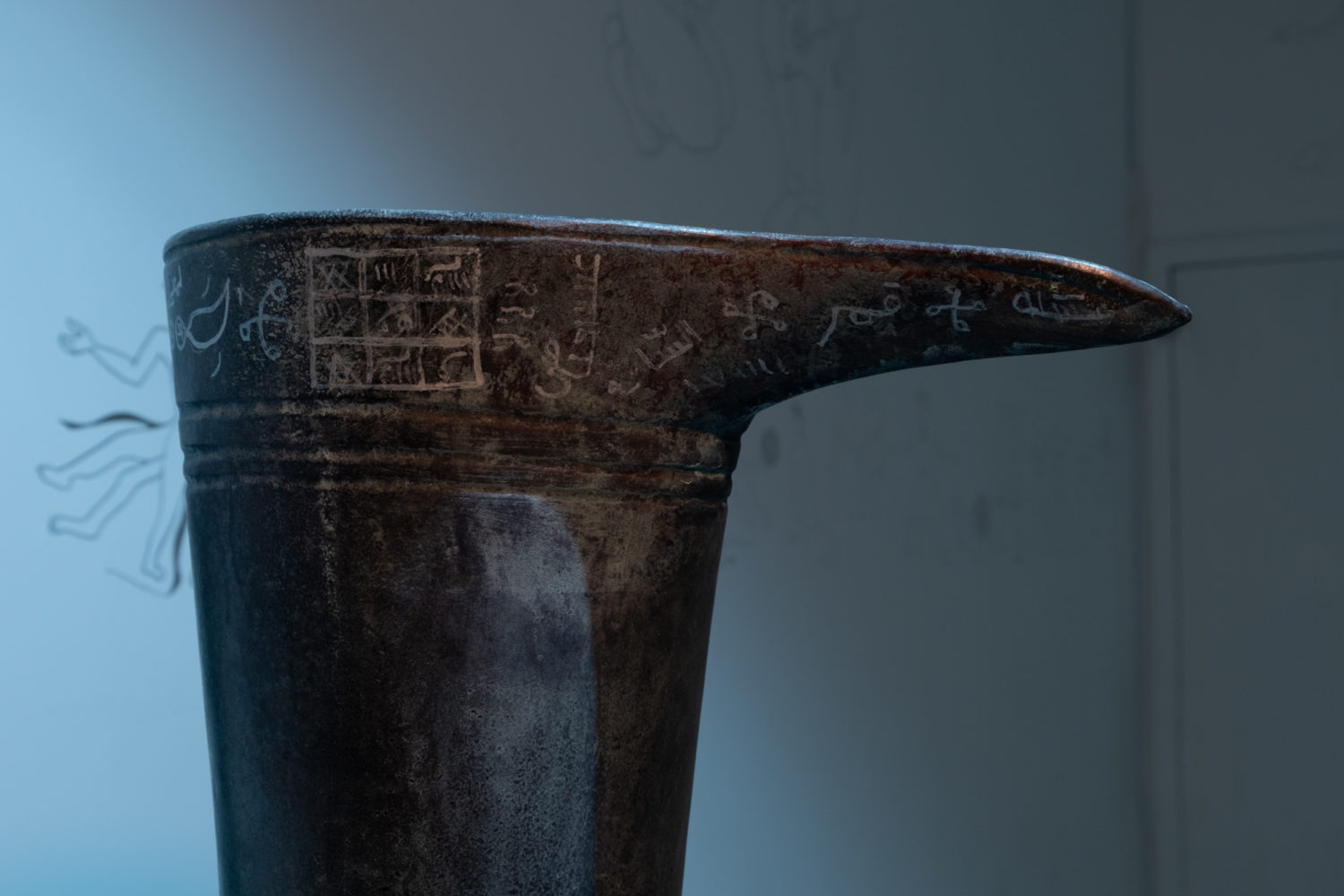 "Since day one of founding the gallery, we have focused not only on the local Russian market, but also on international and global stories. Establishing a space in New York was the next logical step for us to develop this idea further, and we hope that Fragment can become a bridge that brings the distant worlds of Moscow and New York closer together," tells Sergey Guschin, founder and co-owner of the gallery. "We are very excited to present Morehshin Allahyari's work as the first show in the space. Her work reveals a non-binary mythos that existed long before Western civilization began to dominate the world's cultural discourse." The exhibition is accompanied by a text by art historian and educator Nima Esmailpour, which can be read here.



Feature image: Installation view, "Morehshin Allahyari: MAJLIS AL-JINN," Fragment Gallery, New York, 2021. Courtesy of the artist and Fragment Gallery