Egypt's Ancient Road Of 1000 Sphinxes Is Unveiled After Centuries Of Being Buried Under Sand
Yesterday, 25 November 2021, Egypt opened to the public a 3,000-year-old sphinx-lined avenue in the eastern city of Luxor, having finally completed restoration works on the project that took over seven decades to finish. The 1.7-mile long Avenue of the Sphinxes, which is flanked by more than 1,000 statues, officially reopened with an extravagant ceremony organised by the Egyptian ministry of Tourism and Antiquities. The path, concealed under layers of sand for centuries, connects the temples of Luxor and Karnak. The theatrical march, attended by Egyptian President Abdel Fattah Al-Sisi, spanned the entire city, and included participants in period dress, a symphony orchestra and boats on the Nile.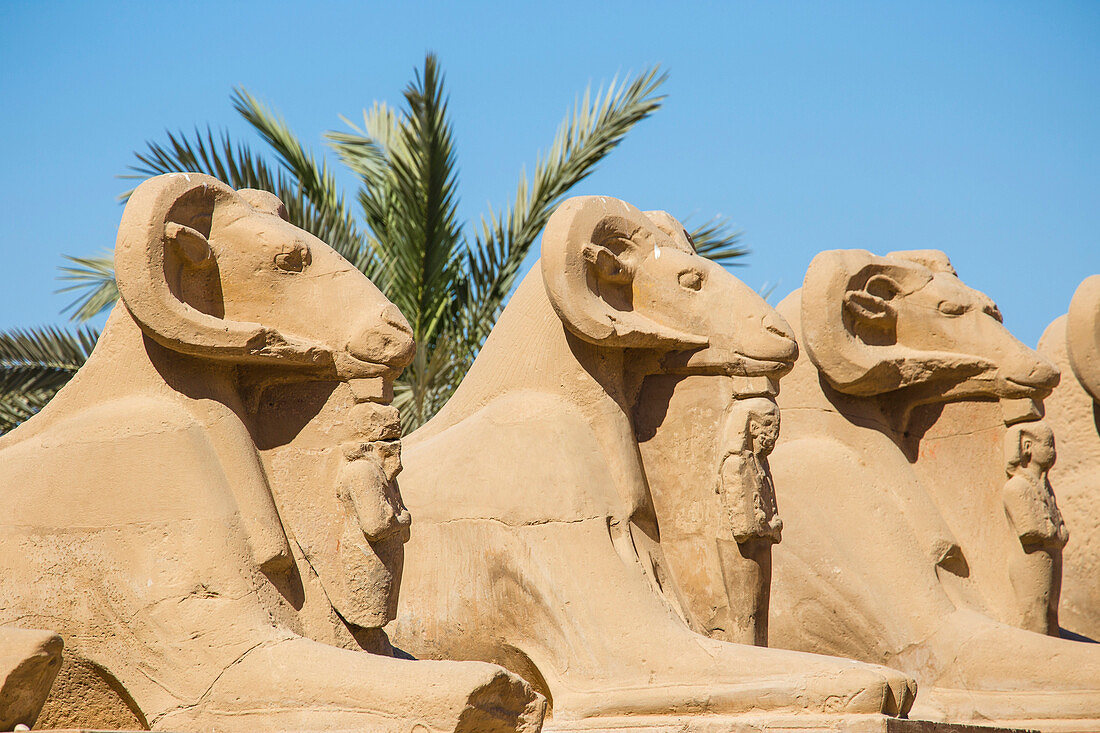 The academic and author Mansour Boraik writes that Pharaoh Amenhotep III, who reigned 1386-1349 BC, initiated the sphinx-lined thoroughfare while it is thought that the avenue was completed during the reign of King Nectanebo I around 2,400 years ago. With an interest in reviving tourism following the hard hit the industry took during the pandemic, the event intended to showcase Luxor, a monument-rich city that once served as Egypt's capital, then called Thebes, as the "biggest open museum in the world." This lavish parade is the second such event in six months following a "royal procession" that Egypt had held back in April to display 22 mummies through the streets of Cairo as they were transported to a newly inaugurated museum.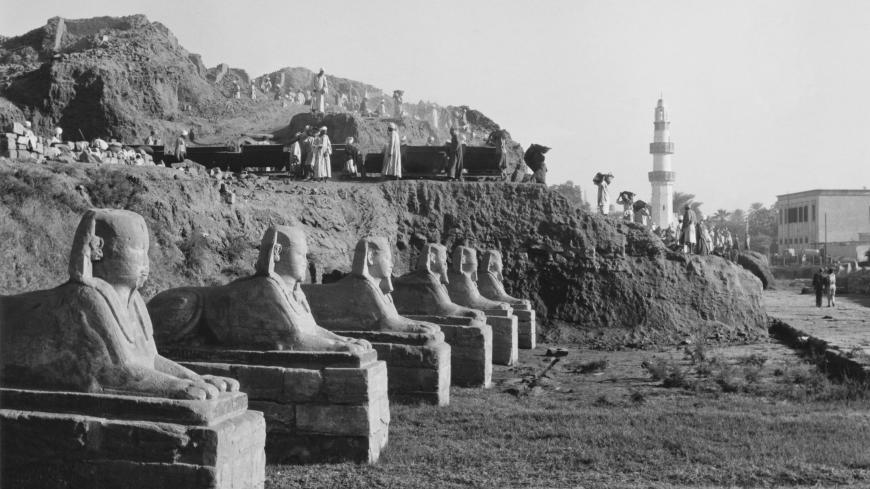 The first sign of the Avenue of the Sphinxes was uncovered in 1949 when Egyptian archaeologist Mohammed Zakaria Ghoneim discovered eight statues near the Luxor Temple. Further statues flanking the road were uncovered in subsequent decades, with excavation works interrupted for long intervals as Egypt withstood several wars. The impressive series of statues can be categorised into three shapes, the first being a body of a lion with a ram's head; the second shape is a full ram statue; and the third and most reoccurring shape, which lends its name to the walkway, is one of a sphinx, a lion's body in combination with a human's head.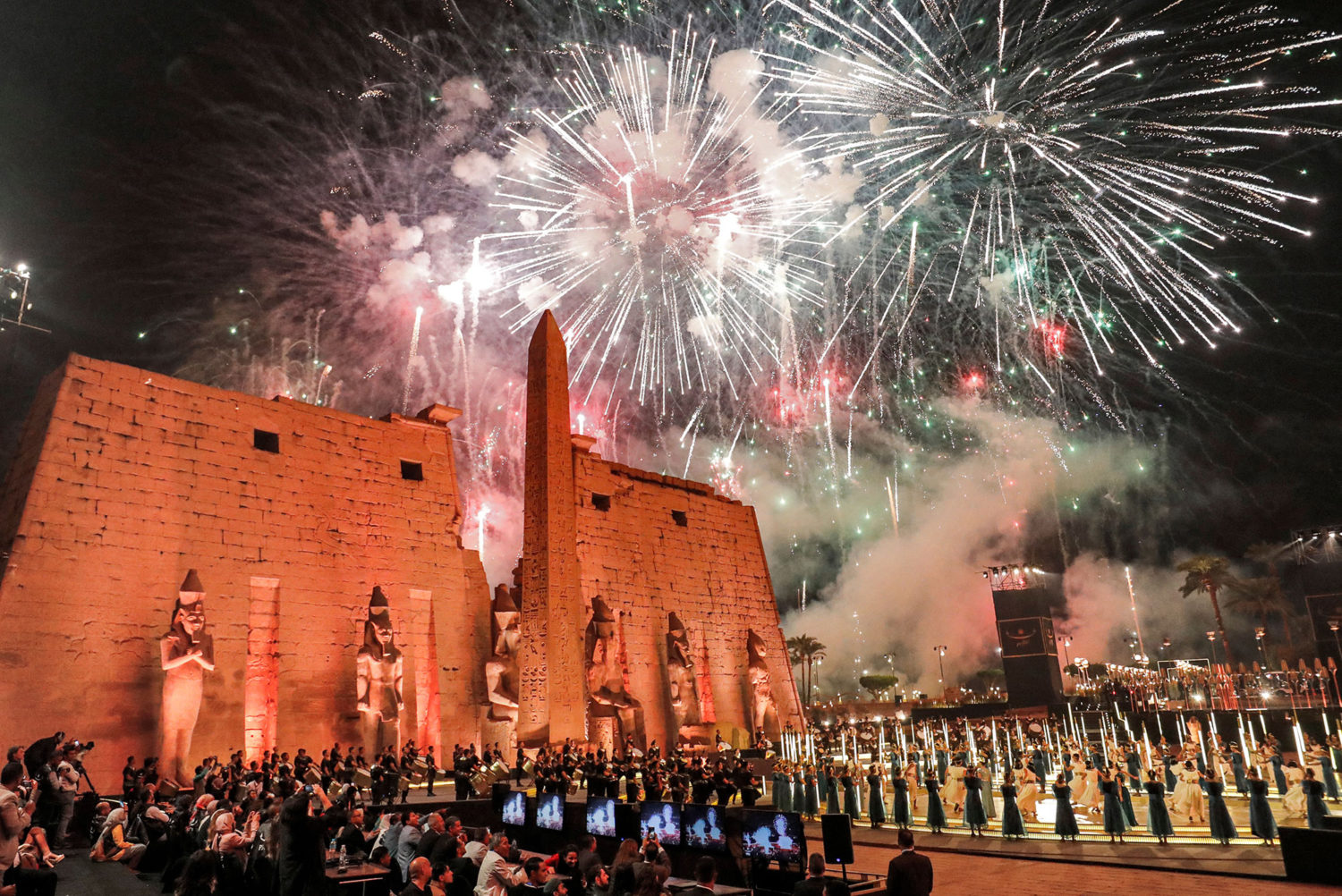 As part of the opening ceremony, a re-enactment of the ancient Opet festival, which dates back 3,400 years, took place. The festival involved a procession in which shrines of the deities Amun-Re, his consort Mut and their son Khonsu, were paraded by priests on wooden barques from Karnak to Luxor in a symbolic recreation of their marriage. The original parade would set off from the Karnak Temple and head southward to the Luxor Temple at the other end of the avenue. Nodding to this history, with fireworks illuminating the night sky, a similar procession was held, with ancient hymns soundtracking the experience.  



Feature image: The Avenue of the Sphinxes in front of the 1st pylon in Karnak, Egypt, 1900. Photo: Pinterest