Meet The Cave Sculptor Creating Dreamy Subterranean Worlds Inside New Mexico's Hills
By Something Curated
While the notion of cave dwelling may ordinarily invoke images of the dark and dingy, one extraordinarily dedicated desert sculptor has created a series of spaces that challenge expectations of underground living through meticulous craftsmanship and architectural beauty. Ra Paulette, a New Mexico-based artist and subject of the 2014 Oscar-nominated short documentary Cavedigger, has been carving out sweeping halls and theatrical columns underground for years. Paulette has spent decades hand-carving intricate caves, shrines, and caverns in the sandstone hills near Ojo Caliente, New Mexico. Born in 1940, he grew up in northwest Indiana along the shores of Lake Michigan and is entirely self-taught, having never studied architecture, sculpture or structural engineering in a formal school.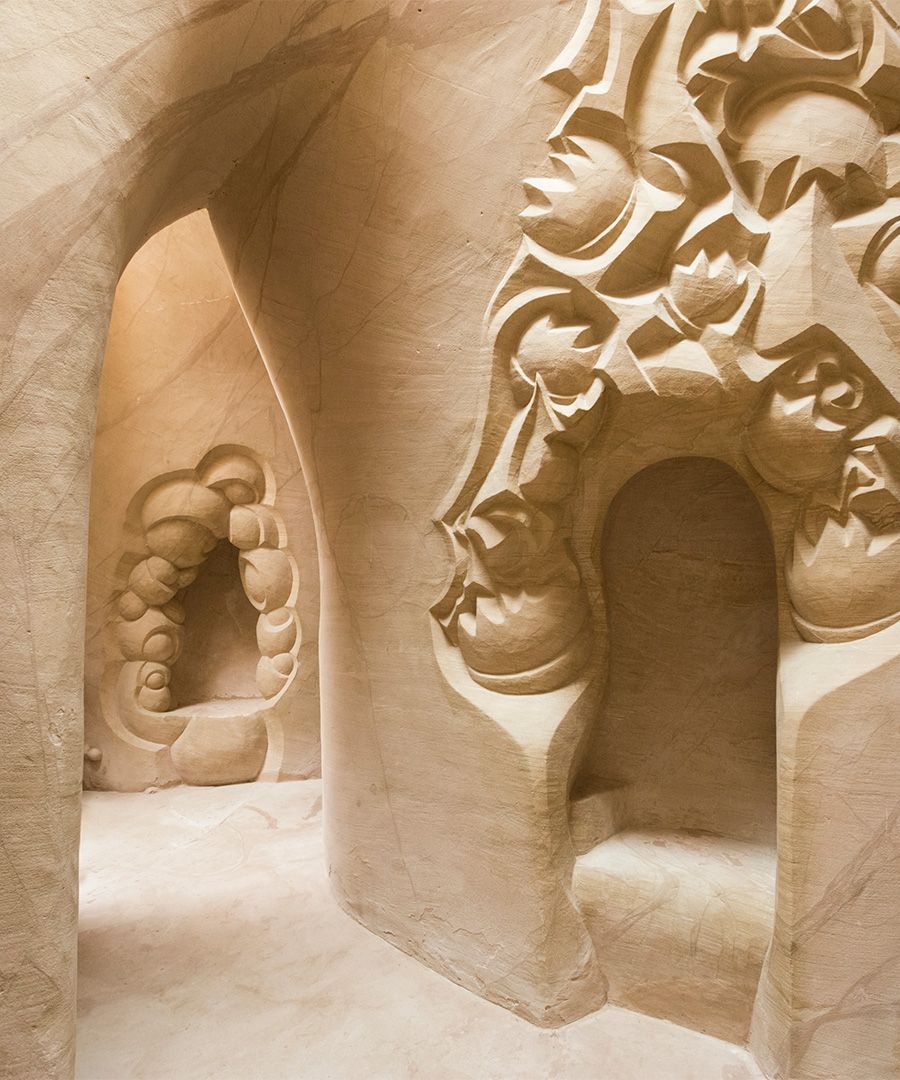 Paulette's larger-than-life works of art, some standing 30 to 40 feet high, are all built by hand with rudimentary tools like pick axes and shovels. Not only does Paulette dig these giant caves out of the earth alone, he meticulously carves intricate motifs into their soft sandstone surfaces, creating truly immersive artistic environments. Interestingly though, since he began making his spectacular works in 1990, Paulette has eschewed the title of artist, preferring to be referred to as a cavedigger. Having dug around twelve caves so far, most commissioned by nearby residents who want a piece of liveable art, one of his most ambitious undertakings, along the Rio Grande River, even has electricity, a wood floor, and a colourfully tiled bathtub with running water. It took Paulette two years to dig this space.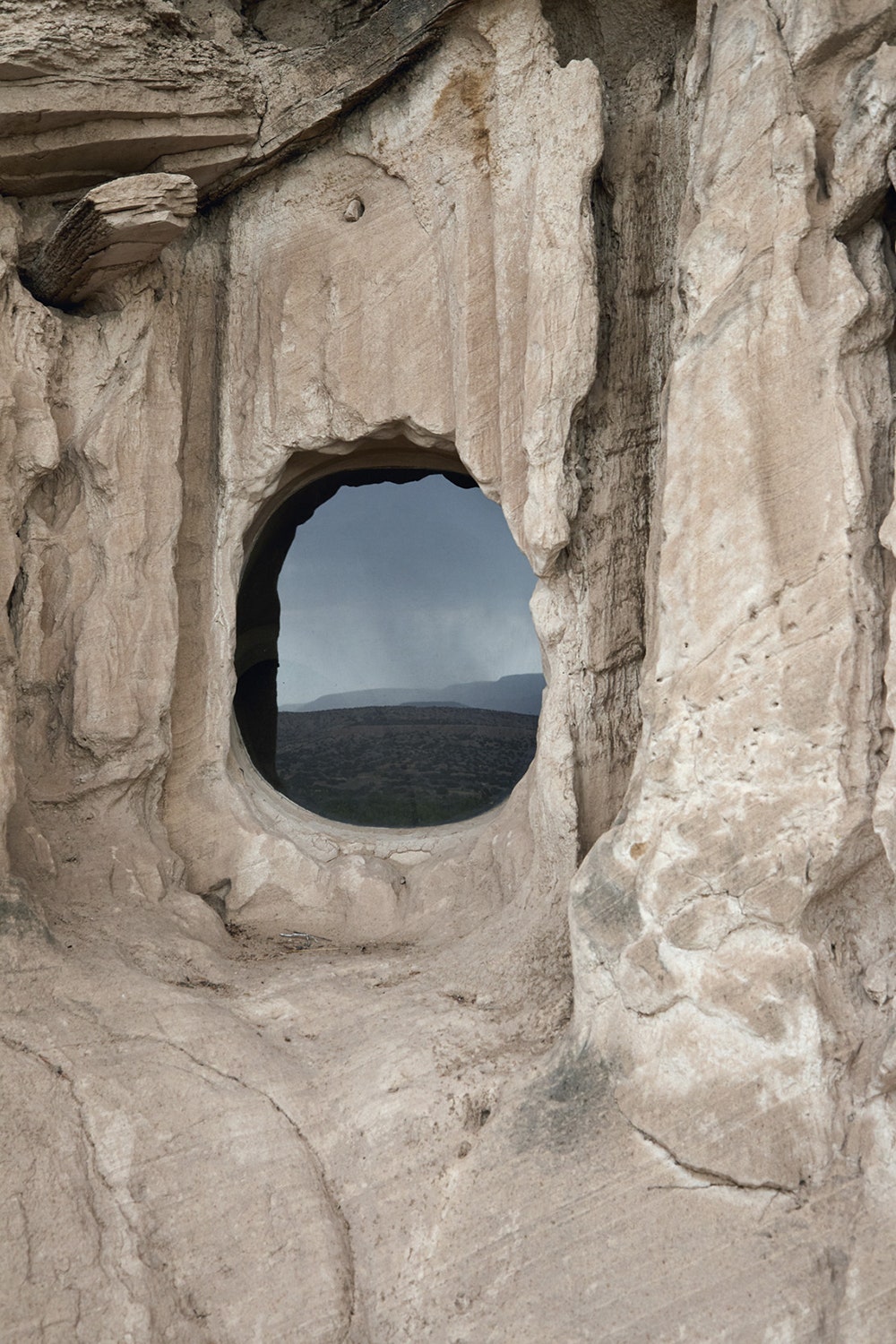 Many of Paulette's caves are on private property, while others on public lands remain unmarked, largely unknown and uninhabited, created as a happy surprise for passers by to stumble upon. In 1987, Paulette finished his first cave, which he called the Heart Chamber. Years later, he described it to an art historian as, "A secret place for me, a private place, a hermitage." The Heart Chamber had many visitors and it almost developed into a public shrine, becoming a popular daytrip spot for locals in the know. The cave was on public land and Paulette had dug it without permission from the authorities. Ultimately, fearing it might collapse on a visitor, he buried the chamber and sealed it off.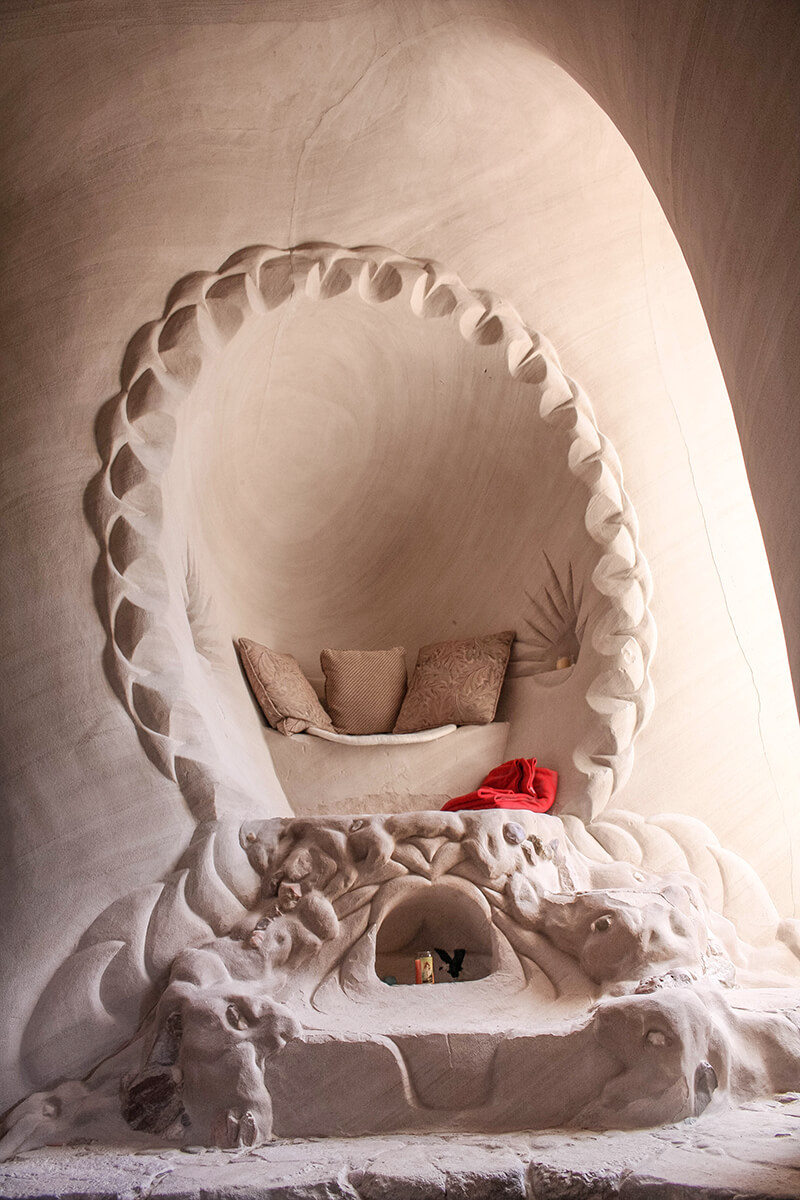 Though his spaces are technically subterranean, Paulette fashions dramatic vertical shafts that lead out of his caves, so that the beautifully formed carvings and caverns are bathed in natural light. The juxtaposition of being underground while light streams in from the shafts is intended to produce a "transformational" environment, Paulette said in the Jeffrey Karoff-directed documentary, Cavedigger. Aside from the impressive scale of the projects, among the signature details that make Paulette's caves so spectacular are their scallops, moulded curves, smooth ledges, inlaid stones, narrow pods and ergonomic ledges. Today, Paulette's mesmerising works attract visitors from across the world.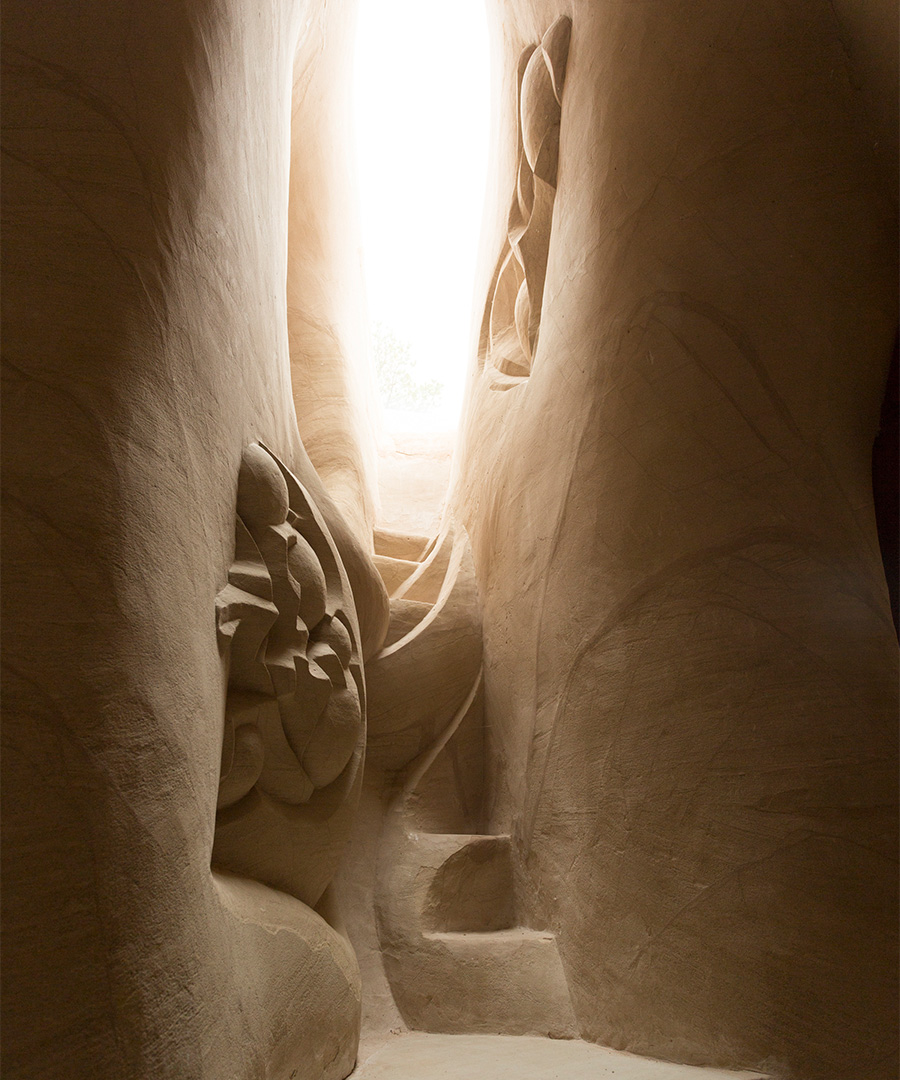 Working non-stop for close to three years, Paulette created Windows of the Earth Shrine in northern New Mexico for a boutique resort north of Santa Fe. Perhaps the easiest of Paulette's works to physically visit, it is an imposing chamber, featuring lofty arched ceilings and elongated columns. The resort and retreat centre, Origin at Rancho de San Juan, which will reopen to guests this spring following renovations, provides the public with the opportunity to view and visit the cave sanctuary on guided tours by appointment. Day visitors and overnight guests can hike a third of a mile, enjoy the view, and step inside the sandstone cave space to meditate, journal, observe the art up-close, or experience a sound bath with crystal singing bowls.



Feature image: Ra Paulette / Photo: Pinterest