Comprised of paintings, drawings and mixed media ephemera, Accra-based Ghanaian painter Gideon Appah's latest body of work chronicles the cycle of cultural memory through a series of portraits featuring figures illustrious and forgotten. Set to be presented at the Institute for Contemporary Art at Virginia Commonwealth University (ICA at VCU) from 11 February to 19 June 2022, for these dynamic tableaus, Appah used newspaper clippings, entertainment posters and films spanning the 1950s through the 1980s as source materials to explore the rise and fall of Ghana's cinema and leisure culture. The artist's visual vernacular is traceable through striking scenes from public and private life, unravelling both intimate and collective forms. Amidst the desires for permanence traditionally associated with portraiture, Appah emphasises the incommensurability that belies such representational aims; his depictions instead point to the processes of memory's formation and reformation across time and space. To learn more about the artist's practice and his first institutional show, Something Curated spoke with Appah.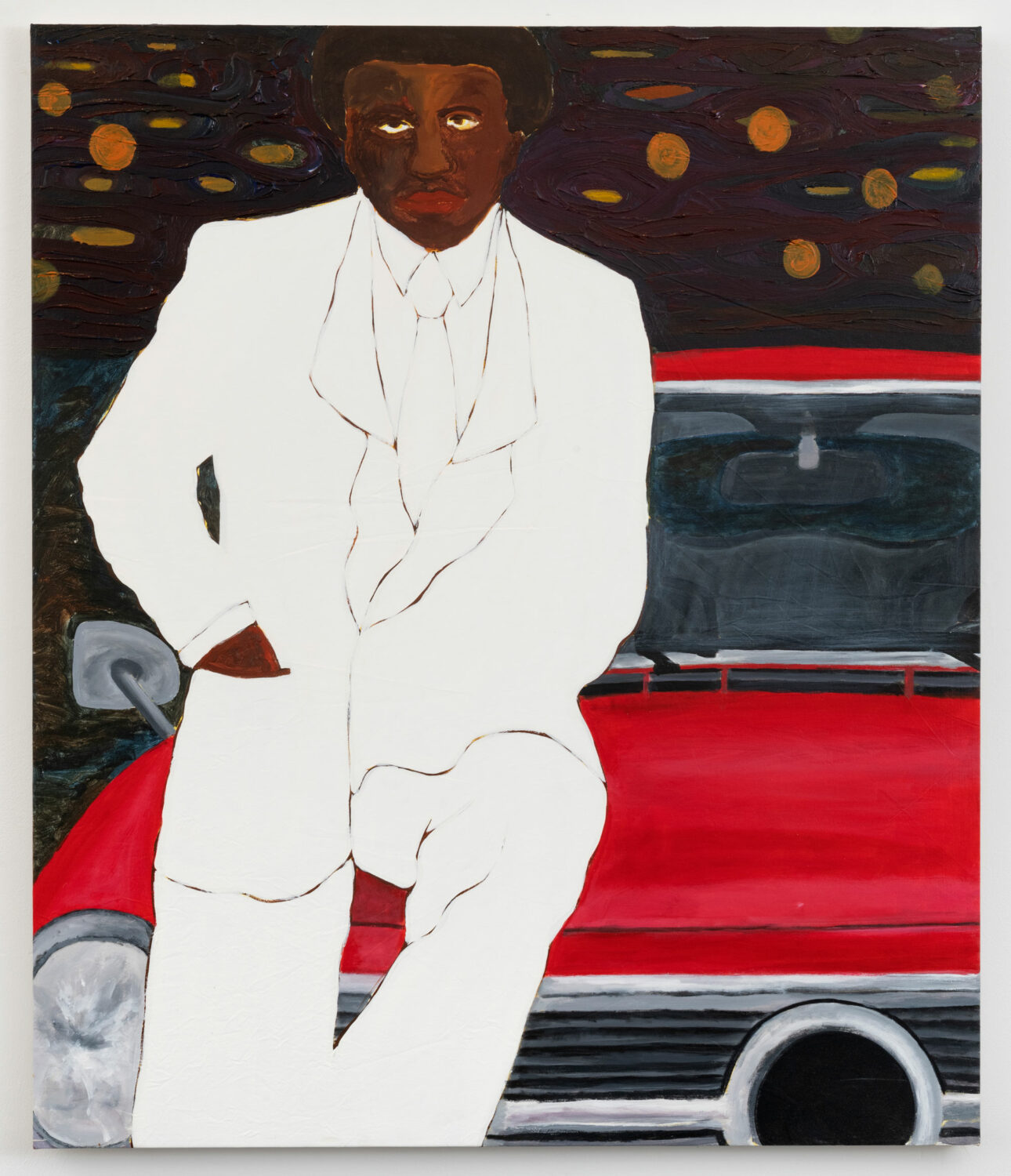 Something Curated: Can you give us some insight into your background and journey to art-making?
Gideon Appah: I come from a family of five. I have an elder brother and a younger sister. My extended family are not actually art people. There is no trace of any artists, as far as I know. However, my elder brother was very good at drawing. From the beginning, I liked very much to make comics. I would imagine and make drawings of my own characters. I was born in Accra, Ghana in West Africa. I did my schooling, from basic level education, through senior high and landed at Kwame Nkrumah University of Science and Technology in Kumasi, Ghana, where I studied painting for four years. At first, I was trying to find myself, my voice; it was very tricky because I kept experimenting and not knowing exactly what to make or paint, and it was difficult to find a subject matter. My professional career kick-started in the middle of 2015, and since then I have practiced as a full-time artist.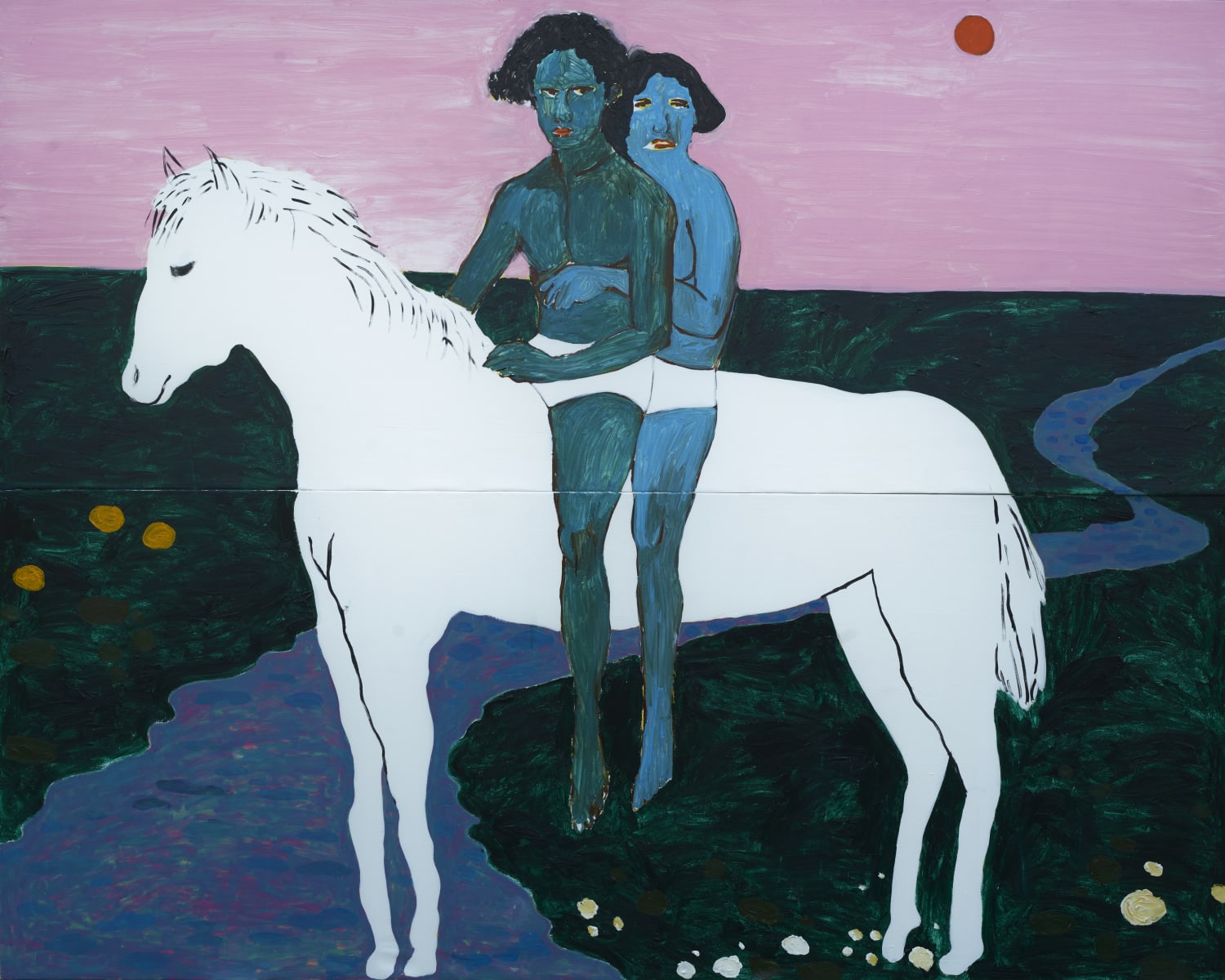 SC: What is the thinking behind the selection of works included in your upcoming exhibition at ICA at VCU?
GA: We brought together works that I had been working on during the last three to four years, but a majority are from 2020-2021. We wanted to show works that for some reason I wouldn't have shown at the time I made them, because they didn't really strike me that much. But seeing them now, I would say that I was on the right track. With time, I believe that I have grown to appreciate things that I wouldn't have in the past. The choice of works was based on landscapes, figures, architecture, and, surprisingly, horses. It's about what I enjoy painting, dialogue and perspectives.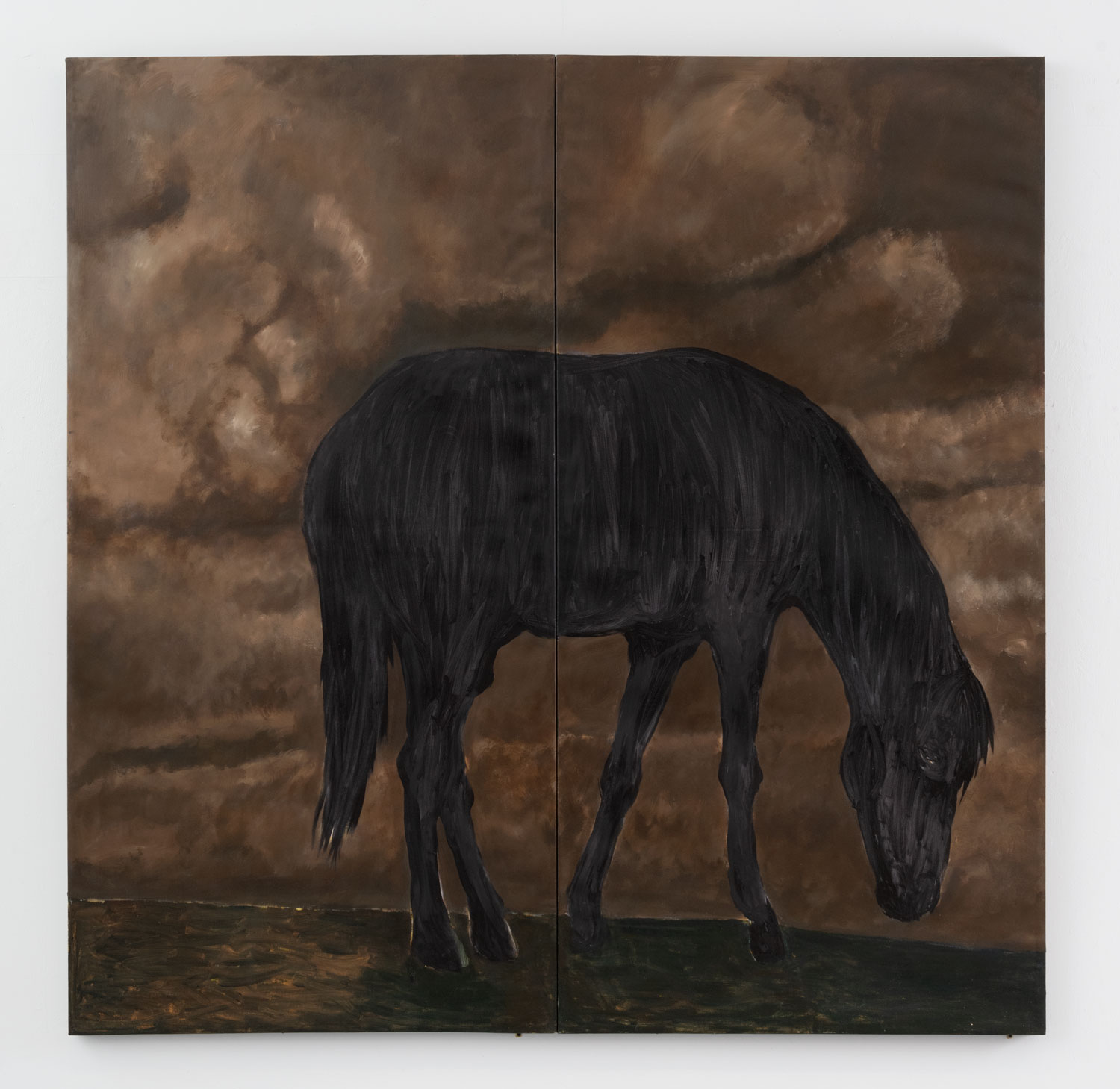 SC: Could you expand on the figures you depict — what influences their forms and the contexts you place them in?
GA: I have been working on these pieces for quite some time now. I have always been trying to find a way to make works that I couldn't grasp easily. I have this painting of a young lad with a bullhorn on his head, and I saw that it was interesting and intimate, both frightening and peaceful. There is a mystery right there, and I like works that are challenging. Sometimes, I prefer to paint figures like they were drawn. Very few details, the image reduced to just lines. And sometimes I give some more details. I am interested in the expressions of the figure, body language, and the obscurity of the space that I place them in.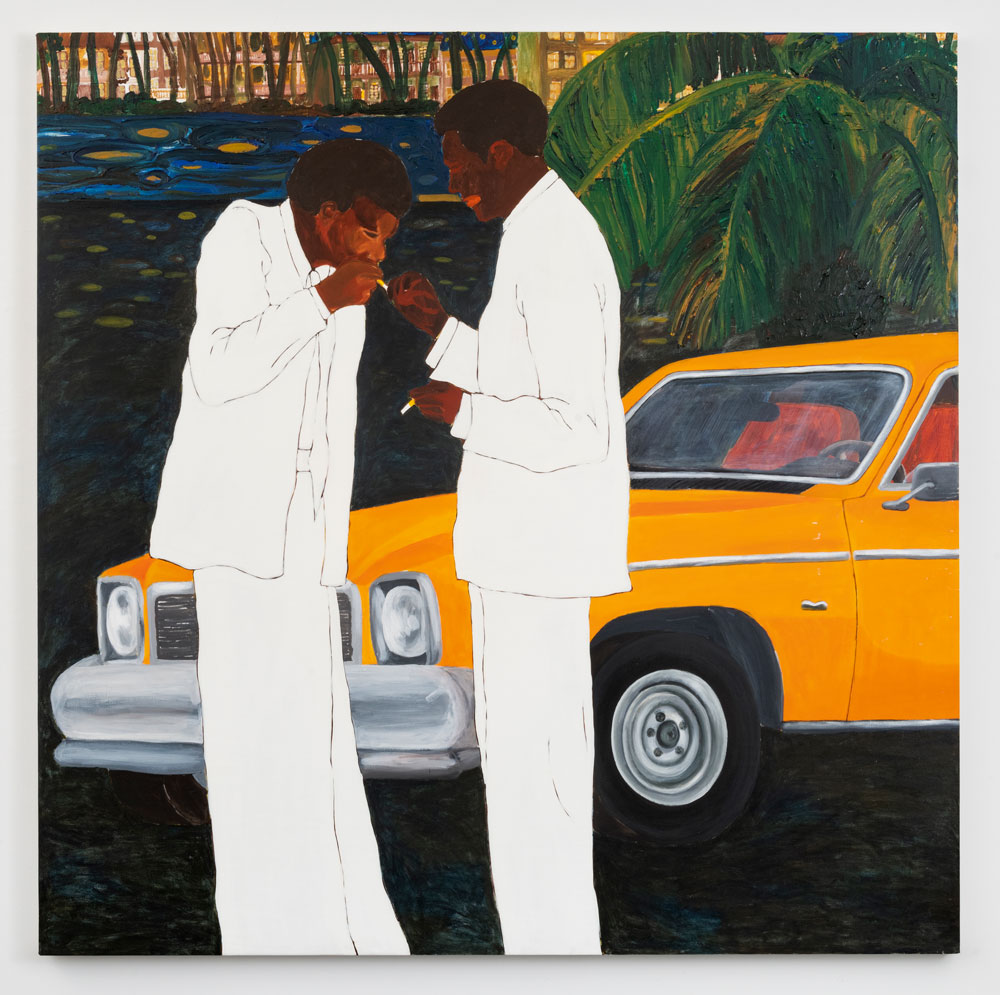 SC: You work with a very particular palette — how do you think about using colour?
GA: I normally work in muted colours and sometimes I introduce small areas of brighter colours to help give some highlights. I paint from dark to light. Currently, I am exploring the colour red. It's not a decision I planned to take, but as I started, I noticed that the way I use the colour can create depth.
SC: What are you currently reading?
GA: No book in particular, but I am mostly on art sites, figuring out what's happening in the art world.



Feature image: Gideon Appah, Remember Our Stars, 2020. Courtesy the artist and Gallery 1957