Who Was Patrick Kelly? A History Of The Radical African-American Fashion Designer
Though Black fashion designers have consistently pushed the industry's barriers, expanding sartorial paradigms through diverse and critically engaged practices, Patrick Kelly was undoubtedly a true pioneer. His confident and vivid creations stood out on the streets, in nightclubs, and particularly on the runways of the 1980s. His uninhibited vision resulted in Kelly becoming the first American and first Black designer to be voted into the Chambre Syndicale du Prêt-à-Porter des Couturiers et des Créateurs de Mode, a prestigious and notoriously elitist French association for ready-to-wear designers. Perhaps most remarkably, Kelly earned such accolades while being, and remaining, one of the few fashion designers who directly broached controversial issues pertaining to race in his work.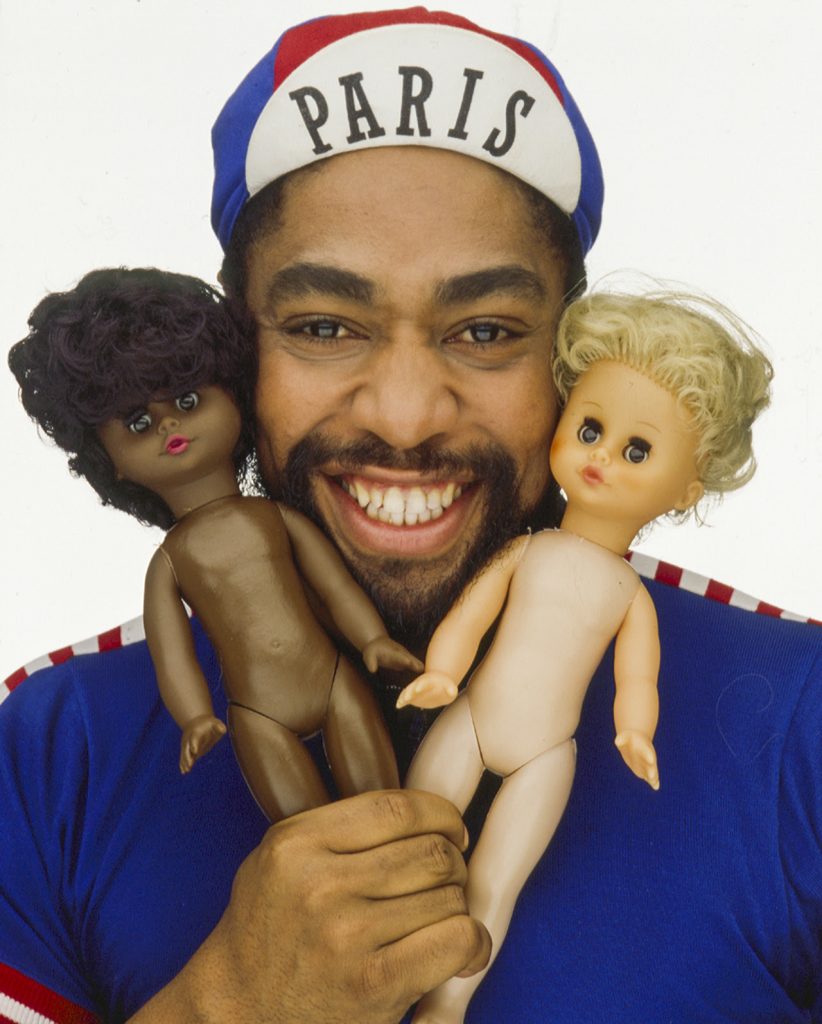 Kelly was born and raised in Mississippi by his mother and his grandmother, who helped foster and nurture his love of fashion, introducing him at an early age to fashion magazines. He credited his signature use of playful buttons as a reference to the mismatched buttons his grandmother used to mend his family's clothing. After studying Art and African American History at Jackson State University for two years, Kelly moved to Atlanta in 1974. While there, he volunteered to design window displays for an Yves Saint Laurent Rive Gauche boutique and went on to set-up his own vintage store. In 1979, he moved to New York to enrol at the Parsons School of Design but became frustrated by the lack of support from the industry and boldly relocated to Paris later that year to pursue a career as a designer.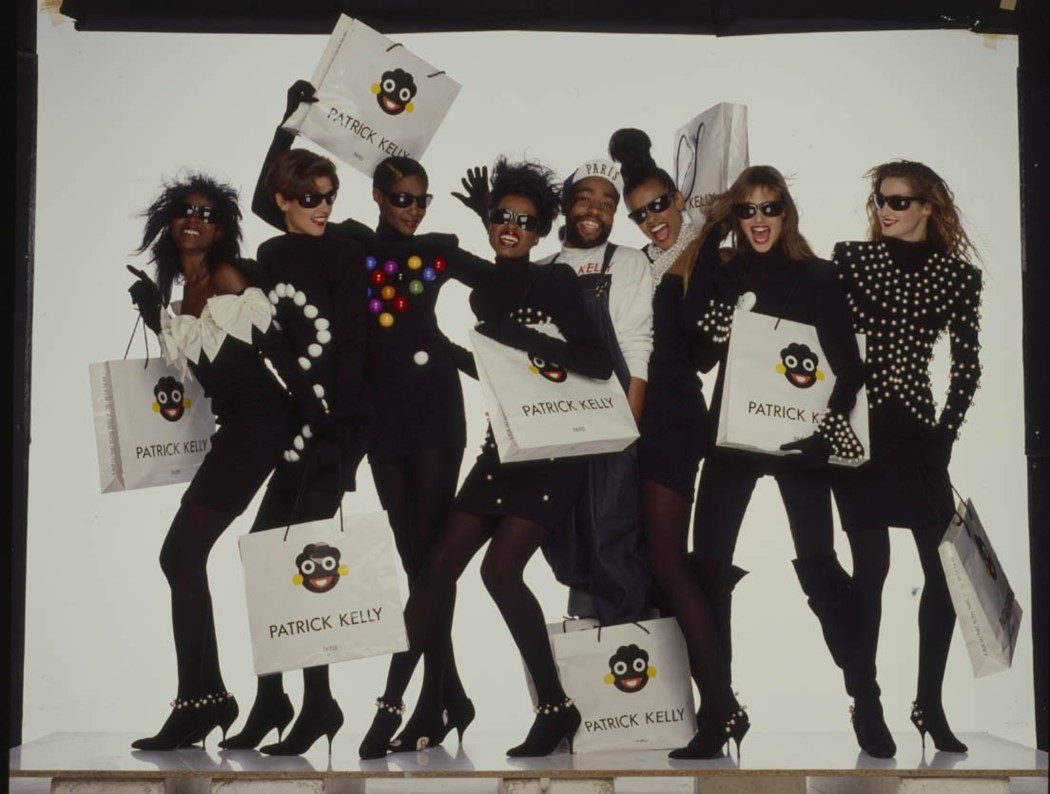 Kelly's early signature creations, body-conscious dresses with colourful buttons, attracted the attention of French Elle, which featured the designer's first commercial collection in February 1985. This coverage quickly gained him a following, and crucially financial backing to expand his brand. His aesthetic developed out of his African American and Southern roots and knowledge of fashion and art history, as well as from the club and gay cultural scenes in New York and Paris. Kelly's work pushed racial and cultural boundaries with Aunt Jemima bandana dresses, and his ubiquitous Black baby-doll brooches. His playful looks were inspired by his muse, Josephine Baker, and admiration for couturiers Coco Chanel, Elsa Schiaparelli, and Yves Saint Laurent, among others.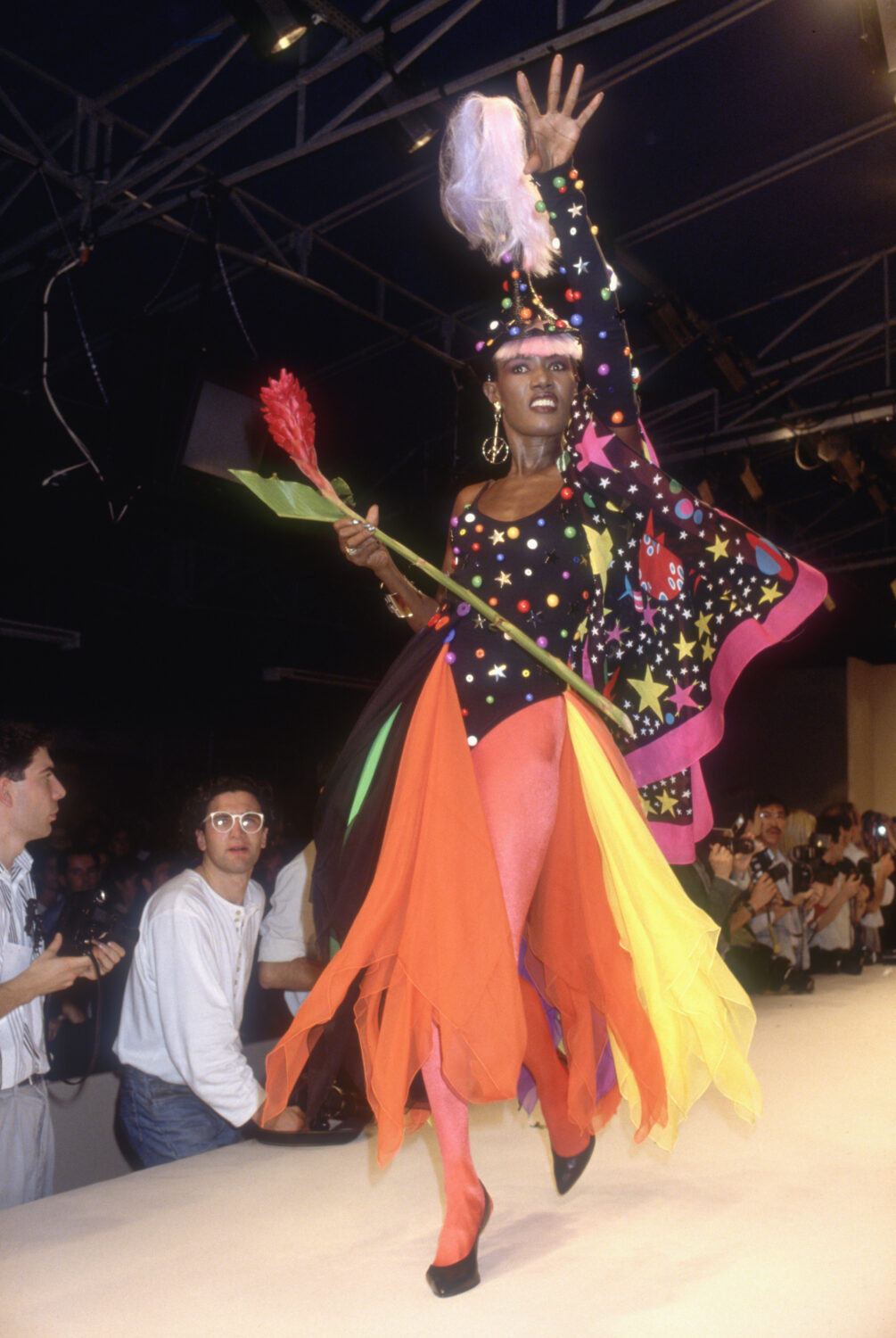 Kelly's interest in confronting racist iconography, specifically of the American South, was prevalent throughout his lifetime. The designer incorporated images of the golliwog, a fictional Black character that emerged in children's literature near the turn of the century and remained a part of popular culture until the 1970s, into his collections. Kelly's adaptation of this symbol would prove extremely controversial in the United States, as the golliwog was, and still is, widely known to be a symbol of racism. For Kelly, there was power in wresting these images to tell his own story of being Black in the world. The designer's approach in a sense aligns with the artistic practices of several eminent post-Civil Rights Movement Black American artists and collectors, such as Nick Cave, Robert Colesott, Ramekon O'Arwister, Betye Saar, Kara Walker, and Fred Wilson.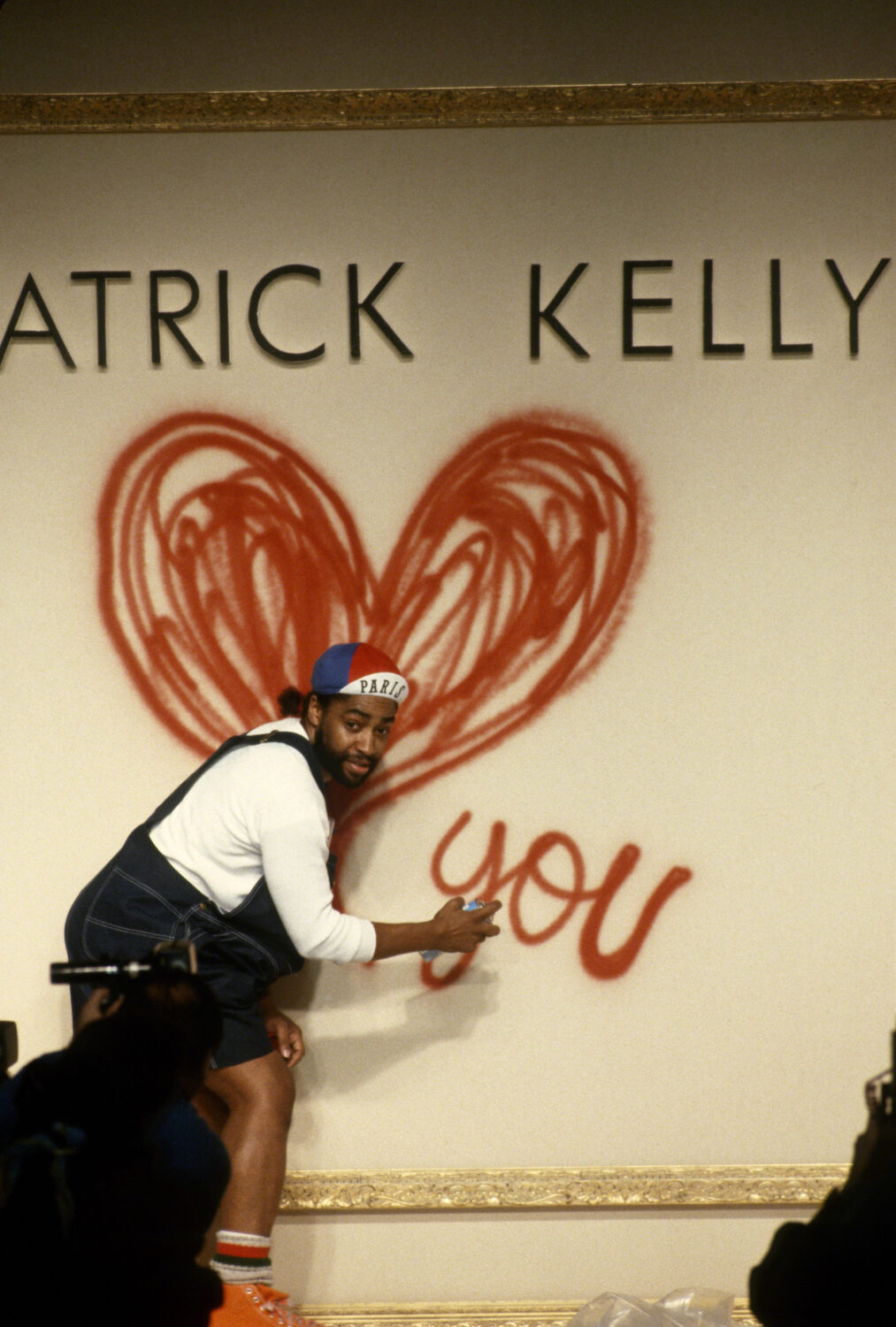 Each of Kelly's shows began with a prayer backstage, followed by a ritual spray-painting of a heart onto the runway, and culminating in riotous celebration. Pat Cleveland famously modelled a Josephine Baker-inspired ensemble in the finale of his 1986 fall collection. Kelly enjoyed being a visible part of his campaigns, appearing in several print advertisements over the years. "I want my clothes to make you smile," Kelly once said. After producing ten riveting collections, including a successful collaboration with Benetton, the designer tragically passed away in 1990 at the age of thirty-five due to complications from AIDS. He is buried in the Père Lachaise Cemetery in Paris, where his epitaph states, "Nothing Is Impossible." Kelly forged a powerful legacy, paving the way for innumerable designers today while championing an unafraid dialogue around race through fashion.  



Feature image: Patrick Kelly Spring/Summer 1989 collection photographed by Oliviero Toscani. Photo: The Estate of Patrick Kelly