Interview: Indonesian-Brazilian Artist Daniel Lie Unpacks Their Evolving New Museum Commission  
Hailing from São Paulo, for over a decade, Indonesian-Brazilian artist Daniel Lie has been working with organic materials to create immersive large-scale pieces that simultaneously grow and decay. Exploring the idea of rotting as a way to complicate conventional binary oppositions between life and death, Lie understands their works as living entities possessing awareness and agency. For their first solo exhibition in the US, Lie presents Unnamed Entities at New York's New Museum, open now and running until 5 June 2022. A durational, site-specific installation, the work changes in unpredictable ways over time as it decomposes, molds, sprouts, and grows. Building on legacies of migration and queer studies, Lie's work also investigates how abjection can be a tool of subversion and expansion. Unnamed Entities provides a space for meditation about time and exalts experiences of existing, surviving, and mourning, through a celebration of natural cycles of transformation. To learn more about the exhibition and Lie's compelling practice, Something Curated spoke with the artist.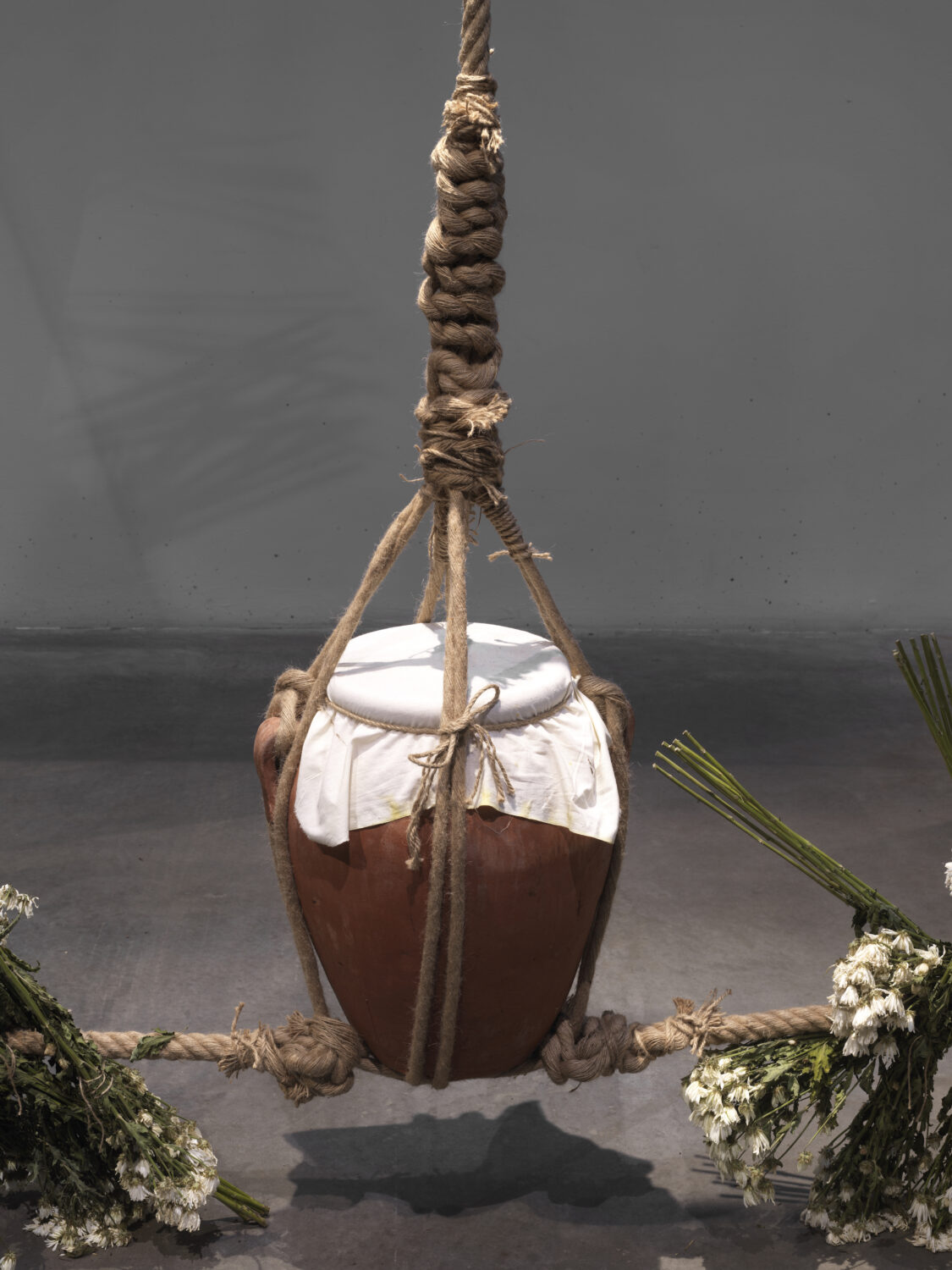 Something Curated: Can you give us some insight into your background and journey to art-making?
Daniel Lie: Overall, making art is a way for me to grasp existence and each work is a form of reflection on the current experience in time. Most recently I've been understanding the lineage of the works I've been developing over these past 15 years and see each new installation as a descendant of a previous one – a continuation of a proposal of experience.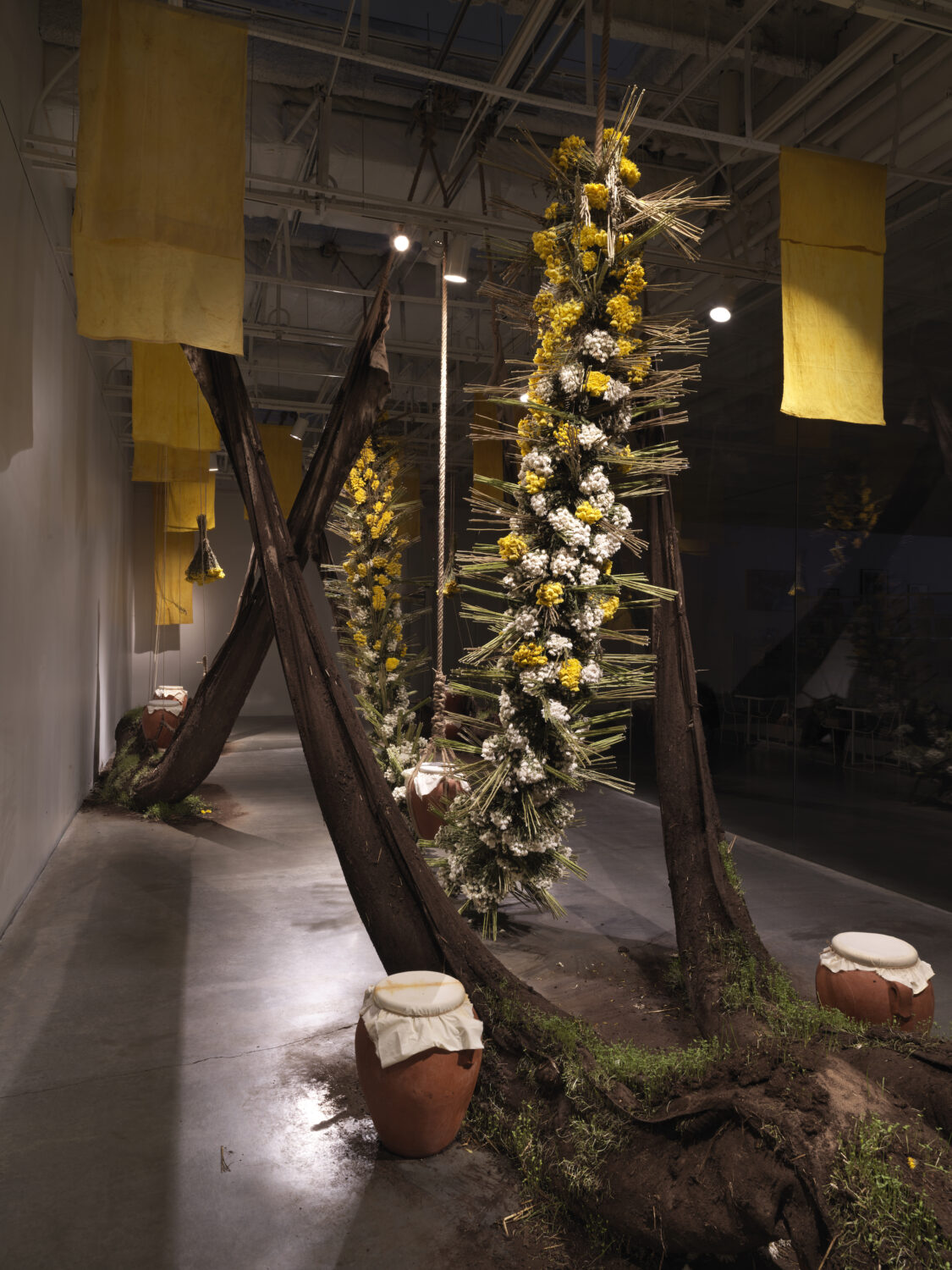 SC: What is the thinking behind your new durational, site-specific installation at the New Museum?
DL: One of the many thoughts present here in Unnamed Entities is the protagonism of other-than-human (bacteria, viruses, plants, animals, entities and so on). Once these others are co-exhibiting, transmuting and changing how does that create an environment. To experience this work, it is important to be present and inside of it – the ways we can perceive them go beyond what the eyes can see – smells, difference of atmosphere, and humidity is all part of this.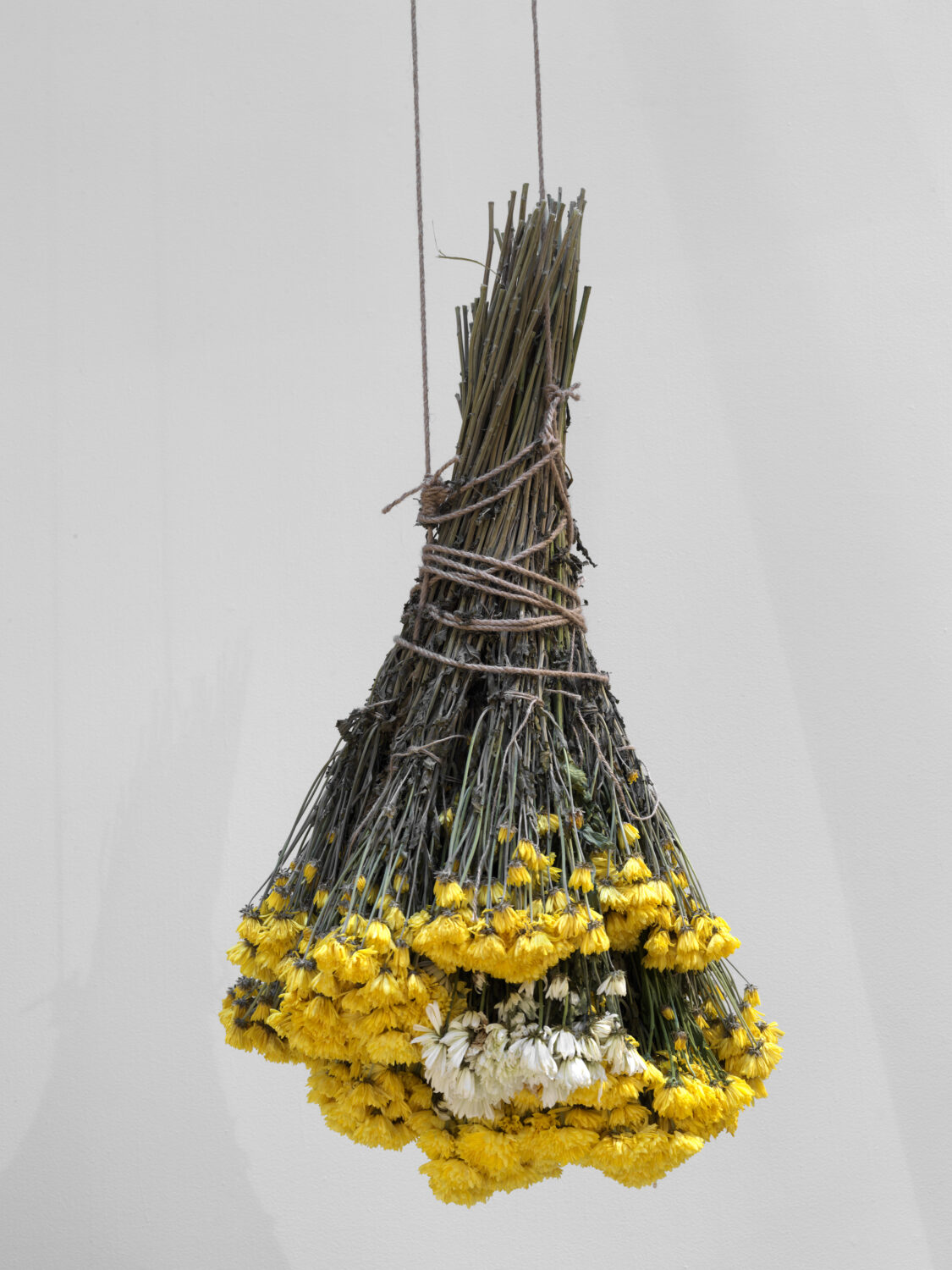 SC: Tell us more about your interest in collaborating with diverse lifeforms, as you put, "other-than-human beings."
DL: The hierarchical understanding that humans are the most important beings on this planet is very dangerous. Thus the propositions of the work are also related to another protagonist, and even the disruption of the need of protagonism.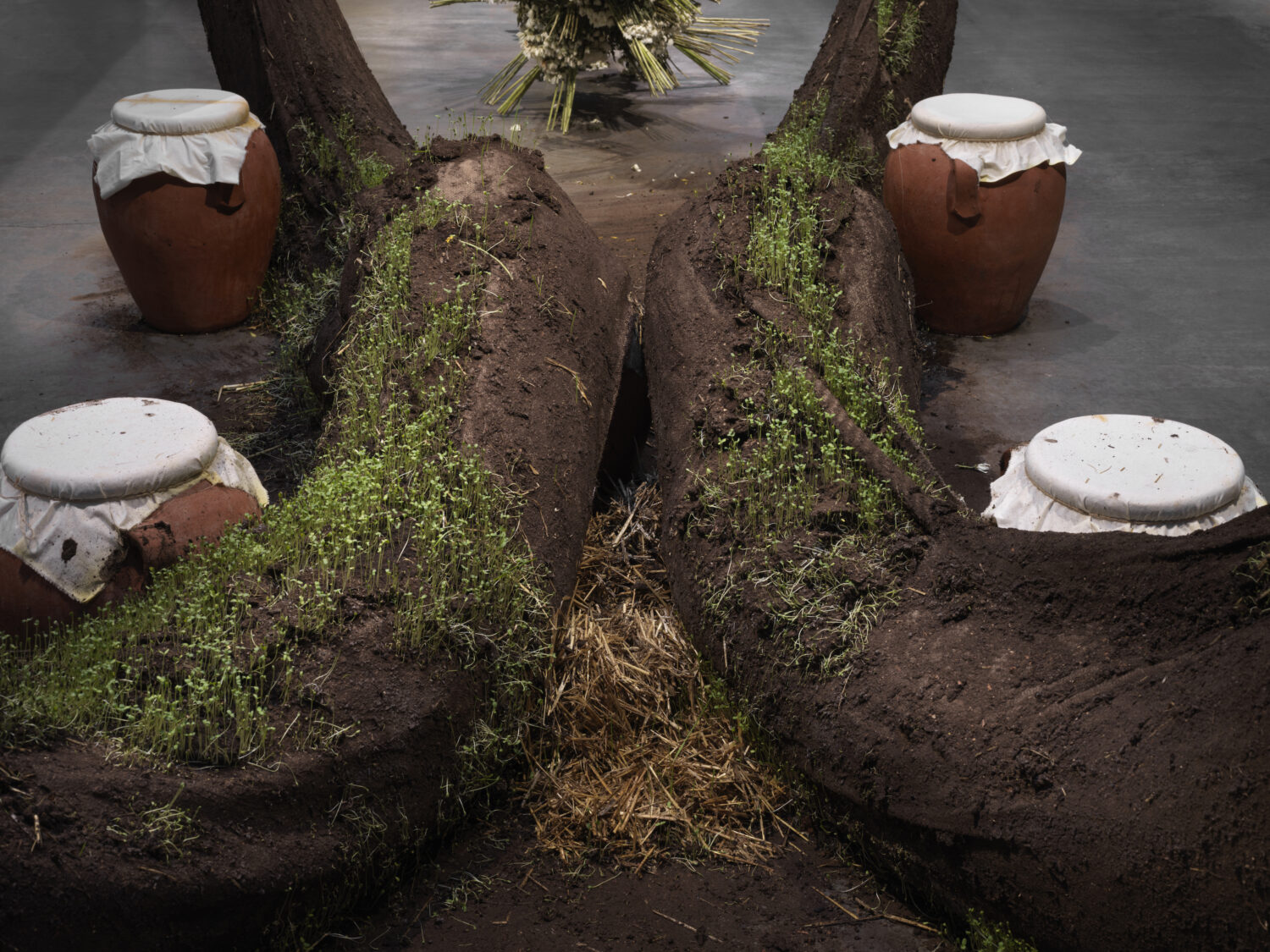 SC: How do you consider your practice in relation to queer thought?
DL: I understand queer as a constantly transmuting way of being, that cannot be fully classified or grasped – here I also see it beyond the criteria of sexuality and gender. The cohabiting with these beings at the installation, the unpredictable changes that they go through becomes a learning experience; for me that's a true quality that I can identify with, the experience of something that transmutates constantly.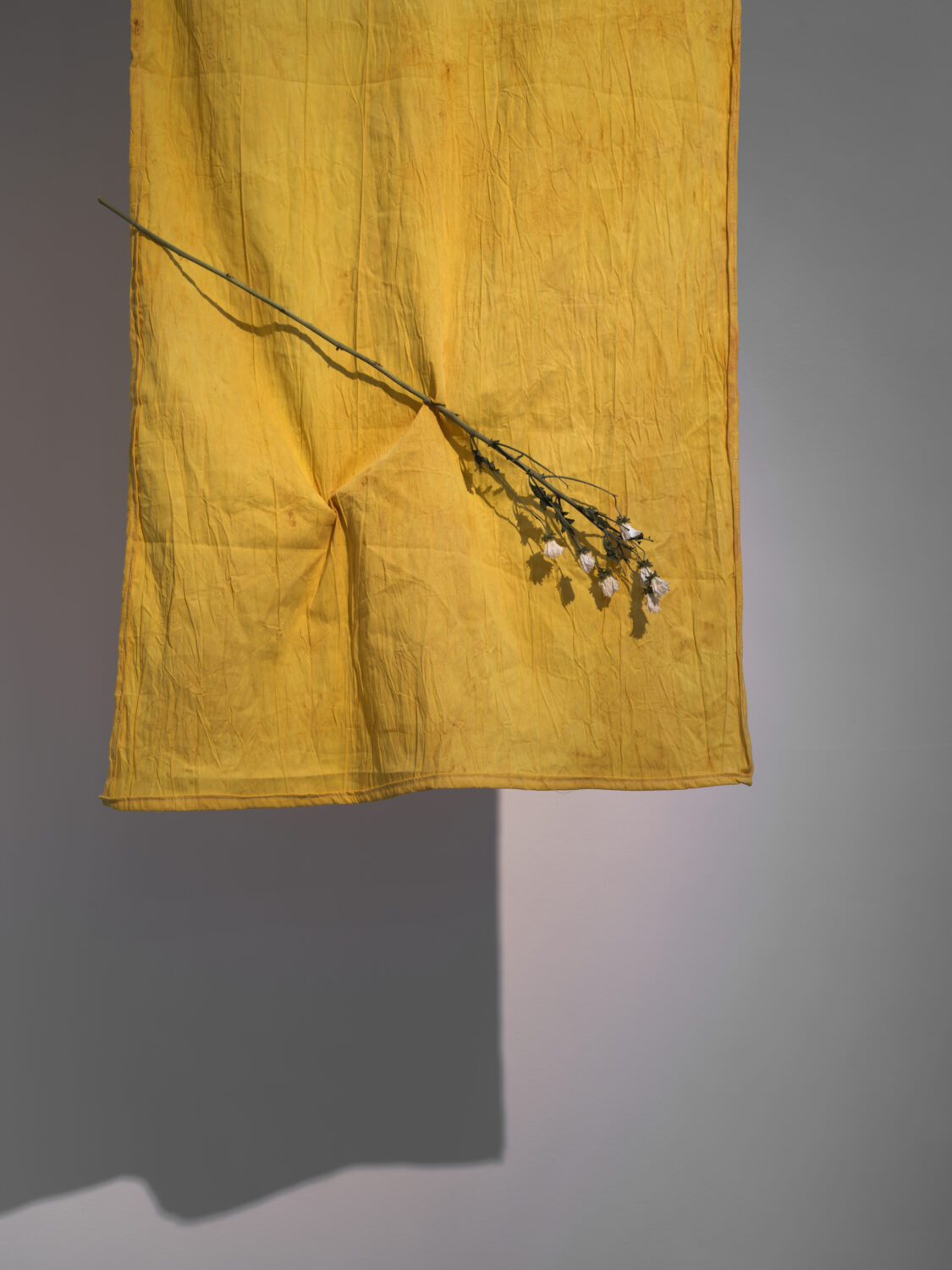 SC: Could you expand on your use of material, from terracotta and jute, to hay, cut flowers and soil?
DL: The use of these elements have been incorporated into the practice in these years of dedication to artmaking, each one of them has many symbolic qualities that have been present in many cultures and through millenia, like the terracotta vases. I am specifically interested in working with them because of the changes that they can express within the time frame of an exhibition.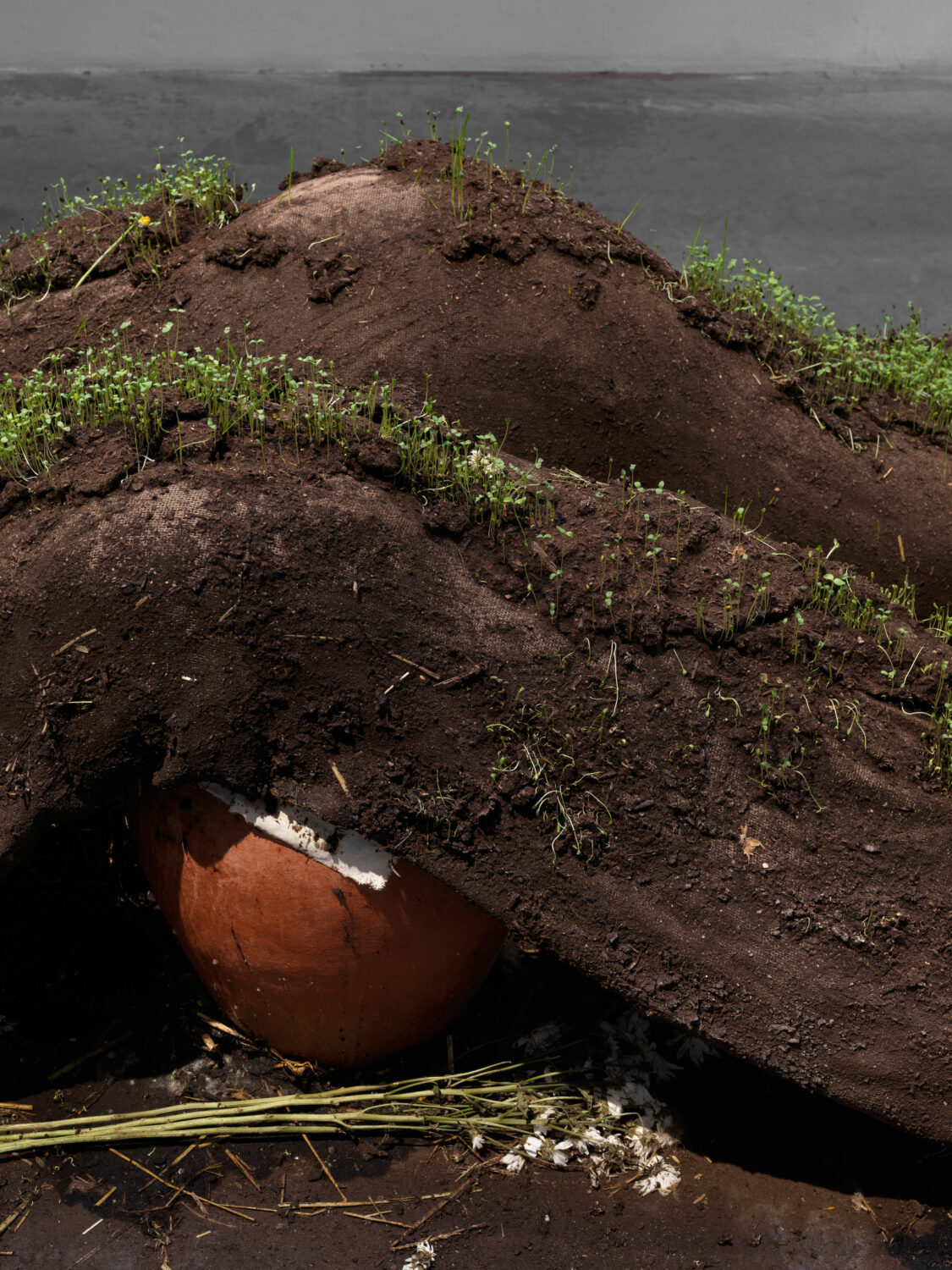 SC: And what are you currently reading?
DL: Slow Spatial Reader: Chronicles of Radical Affection – a compendium of text published by Valiz and organised by Carolyn F. Strauss. I collaborated on this book, contributing an essay.



Feature image: Daniel Lie: Unnamed Entities, 2022. New Museum, New York. Photo: Dario Lasagni