Wu Tsang, Sophia Al-Maria, Joseph Beuys & More — The Best From The 59th Venice Biennale
Curated by New York-based Italian curator Cecilia Alemani, The 59th International Art Exhibition of La Biennale di Venezia takes its title The Milk of Dreams from a book of drawings by the surrealist Leonora Carrington, in which the artist describes a world where life is constantly re-envisioned through the prism of the imagination, where everyone can change, transform, become something or someone else. The story takes otherworldly creatures as companions on a journey through the metamorphoses of bodies and definitions of the human, ideas that are extensively touched on in the newly opened Biennale. Now open to the public and running until the end of November 2022, Something Curated highlights the best national pavilions and satellite presentations not to miss at this year's exhibition.



Yuki Kihara | New Zealand Pavilion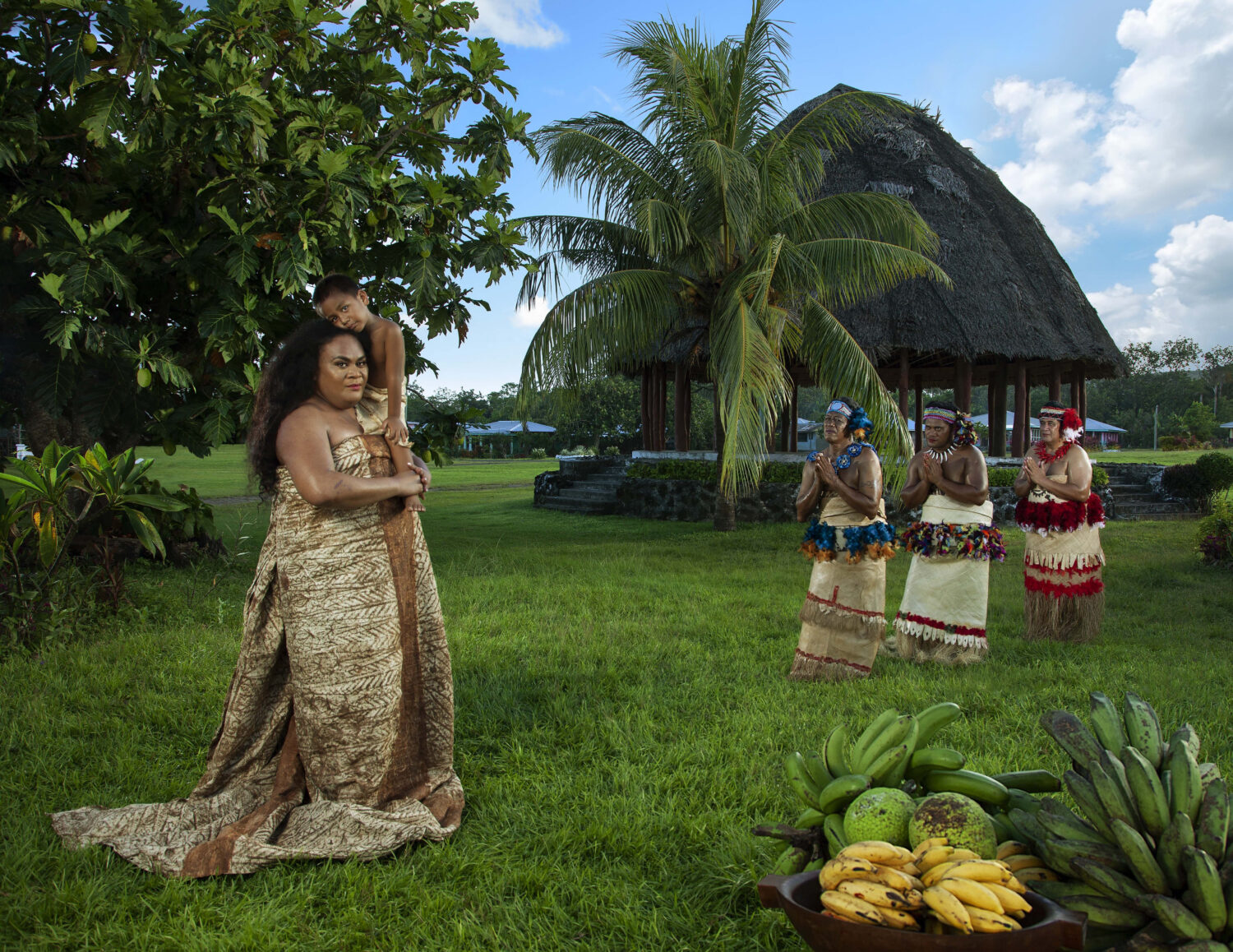 The New Zealand pavilion has unveiled Yuki Kihara's ensemble exhibition Paradise Camp, curated by Natalie King. Located in the Artiglierie, a central location in the Arsenale, Paradise Camp comprises twelve tableau photographs featuring a cast of Sāmoan Fa'afafine (Sāmoa's ʻthird gender'), repurposing and upcycling paintings by the late post-impressionist French artist Paul Gauguin that are believed to have been inspired by Sāmoa. Shot and filmed on location in Upolu Island, Sāmoa, Kihara's performative photography is presented against a vast wallpaper of a landscape decimated by the 2009 tsunami, and alongside First Impressions: Paul Gauguin – a five-part talk-show series commissioned by Fine Arts Museum of San Francisco and Ny Carlsberg Glyptotek, Copenhagen in 2018, – where a group of Fa'afafine comment wittily on selected Gauguin paintings.



Wu Tsang | VIVE Arts, Giaggiandre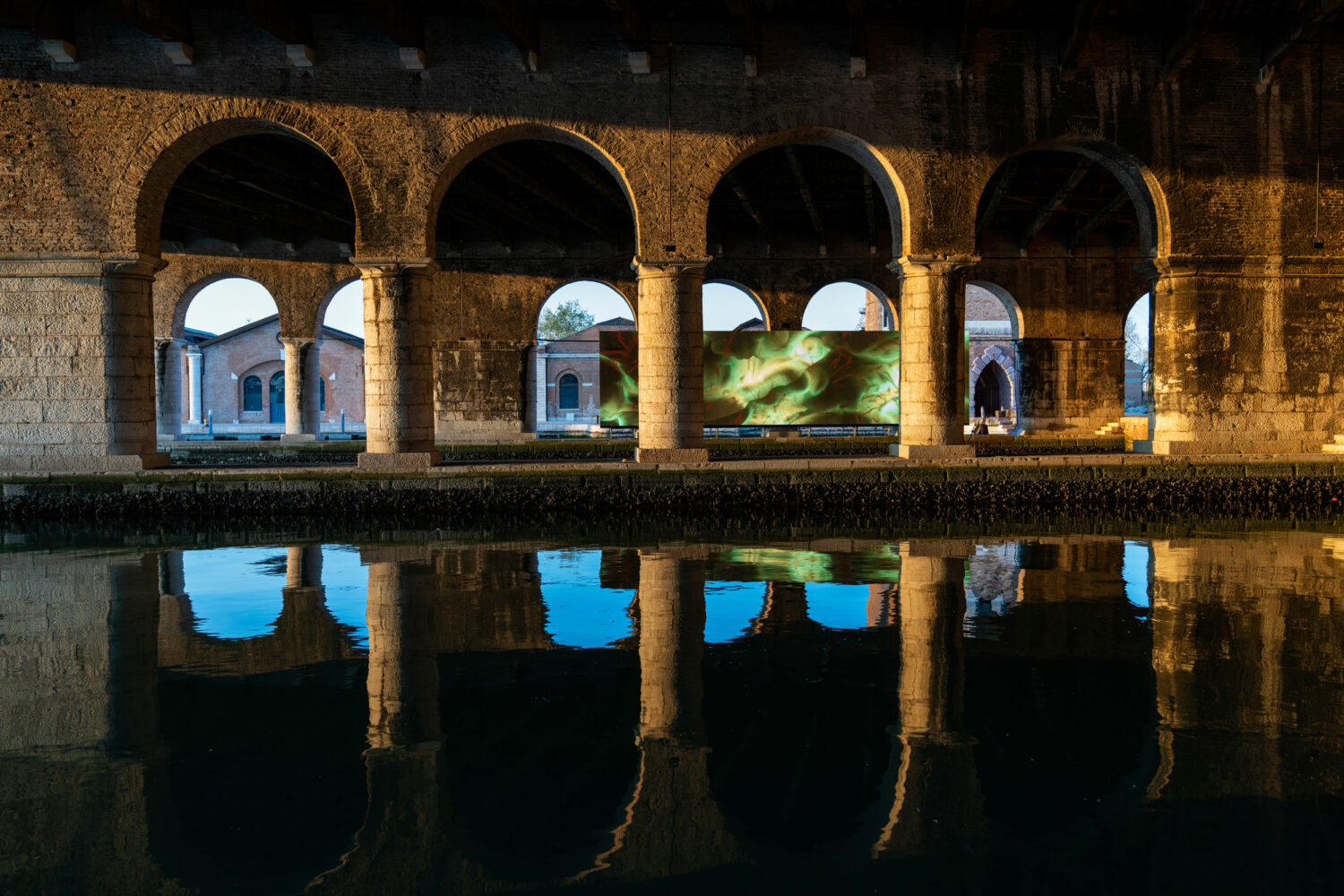 This year, VIVE Arts presents a special project by artist and filmmaker Wu Tsang. Tsang's large-scale film and sound installation Of Whales is on display as part of The Milk of Dreams, curated by Cecilia Alemani. Tsang is renowned for her works, which cross genres and disciplines, from narrative and documentary films to live performance and video installations. At the Biennale, she showcases a new iteration of her multidisciplinary project inspired by Herman Melville's Moby Dick. The new artwork, Of Whales explores the ocean as a site of cosmology in Melville's great American novel and is staged on a 16-meter LED screen, positioned above the water inside the historic structure of the Giaggiandre, two covered canopies in the Arsenale complex, which date back to the 16th century. Tsang's presentation coincides with the Italian premiere of the artist's feature length silent film with a live orchestra, entitled MOBY DICK; or, The Whale.



Jonathas de Andrade | Brazilian Pavilion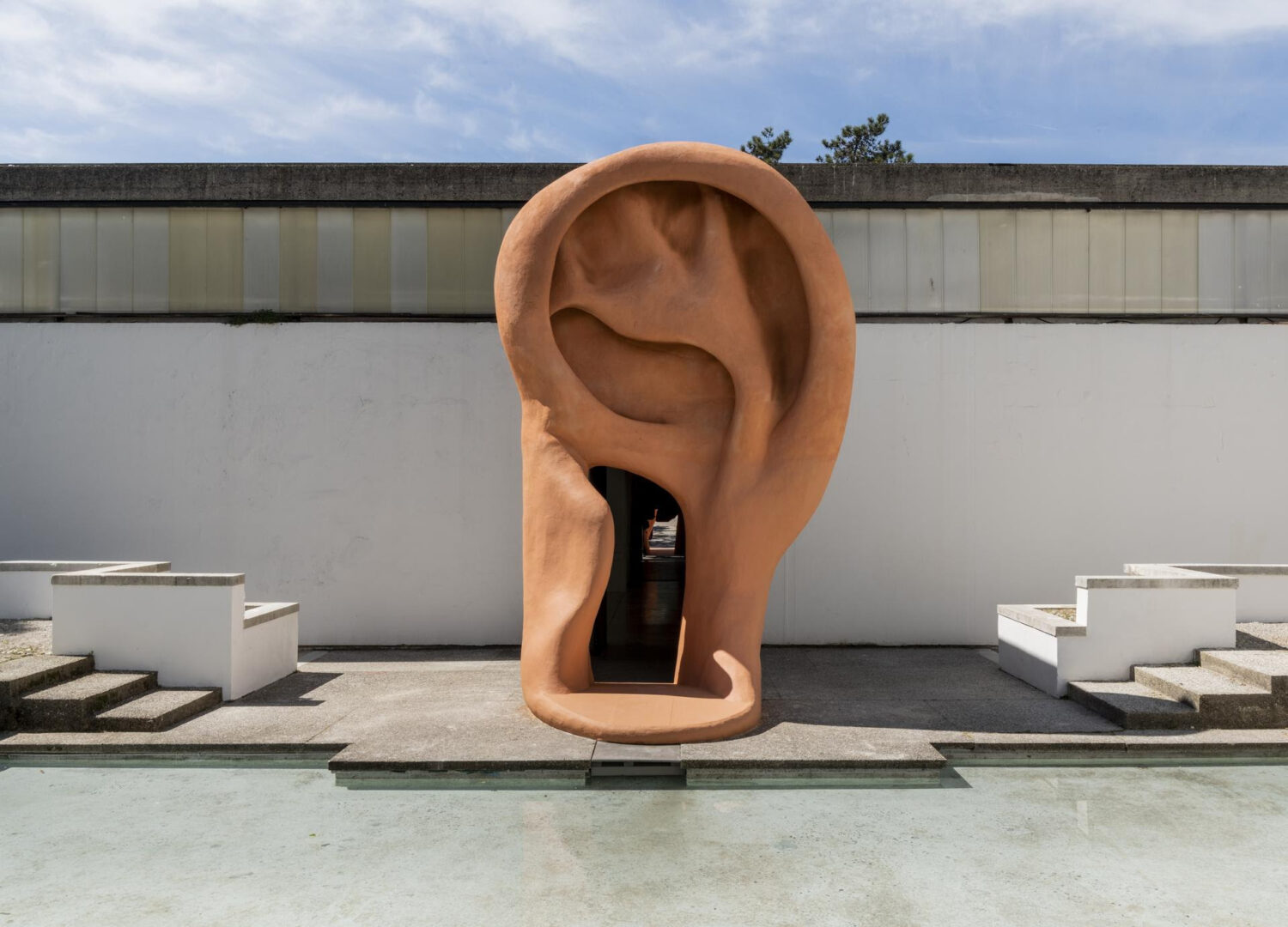 Prevalent Brazilian expressions that refer metaphorically to parts of the human body such as "knot in the throat", "wood face", "eye of the storm", "turn tripes into heart", "with arms crossed", "pushing it with the belly", among scores of others, serve as inspiration for the new installation With the heart coming out of the mouth by Brazilian artist Jonathas de Andrade for the Brazilian Pavilion. "This commission looks outwards from the peculiarities of Brazilian language to approach universal questions, creating images that many international visitors to the Biennale will identify with. With this exhibition, the Fundação Bienal reinforces our mission to foster Brazilian art and take the most vibrant of our country's artistic production to the furthest corners of the globe", explains José Olympio da Veiga Pereira, president of the Fundação Bienal de São Paulo behind this year's Brazilian Pavilion.



Joseph Beuys | Palazzo Cini, Fondazione Giorgio Cini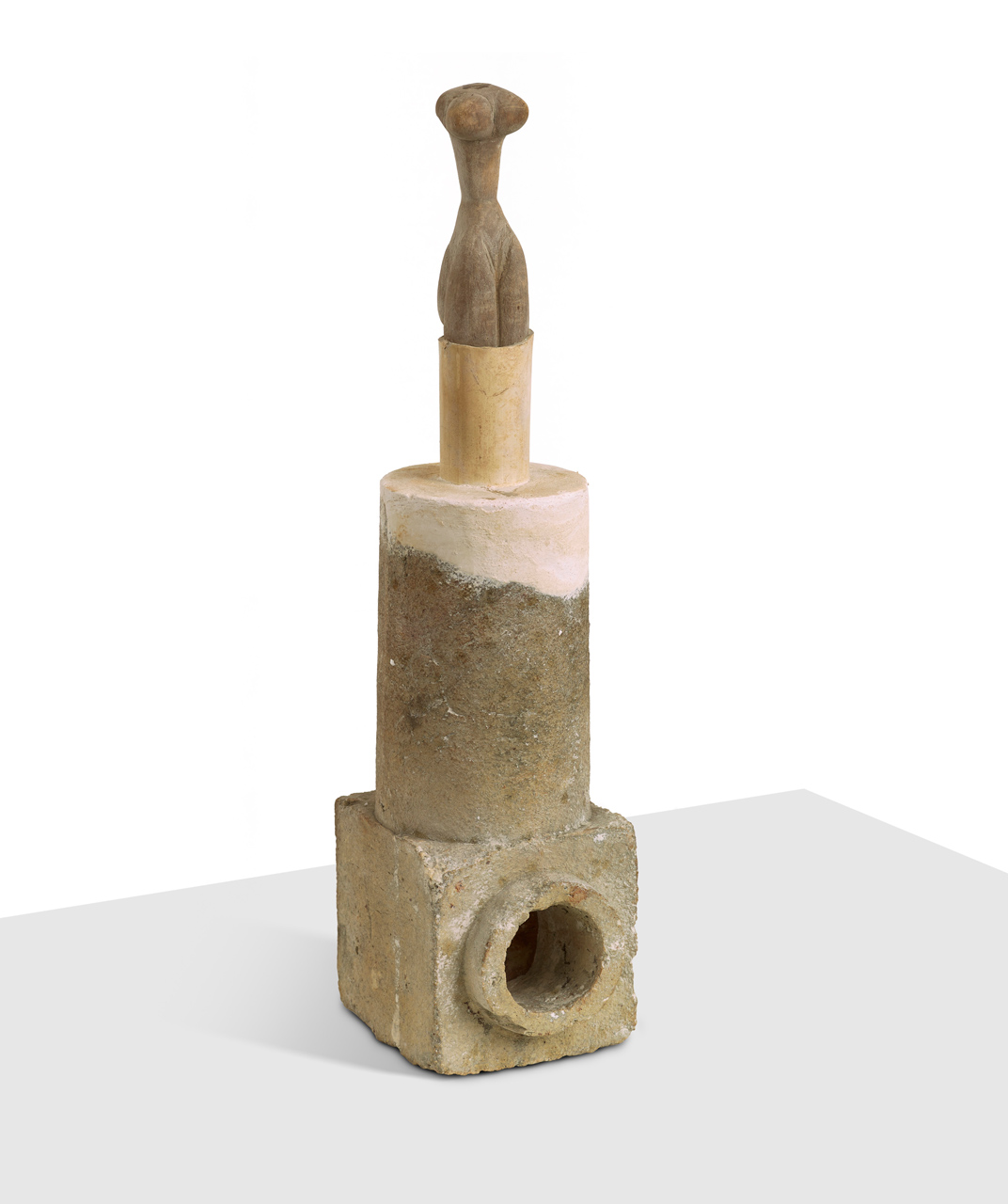 Coinciding with the 59th Biennale, the exhibition Fine-limbed presents a selection of 40 works by Joseph Beuys, focusing on two major themes in his work. The first is linked to the body and the human figure, whilst the second is the important symbolic role of animals in his visual and conceptual world. The exhibition, curated by Luca Massimo Barbero, director of the Fondazione Giorgio Cini Institute of Art History, features seminal sculptures from the late 1940s and early 1950s, alongside important works on paper. The curator expands: "Focusing on Joseph Beuys' artistic origins, the exhibition not only marks the conclusion of the artist's birth centenary celebrations, but also a new beginning. Presenting Beuys' oeuvre at Palazzo Cini Gallery during the Biennale is an opportunity to introduce the artist's seminal work to new generations and new audiences."



Melanie Bonajo | Dutch Pavilion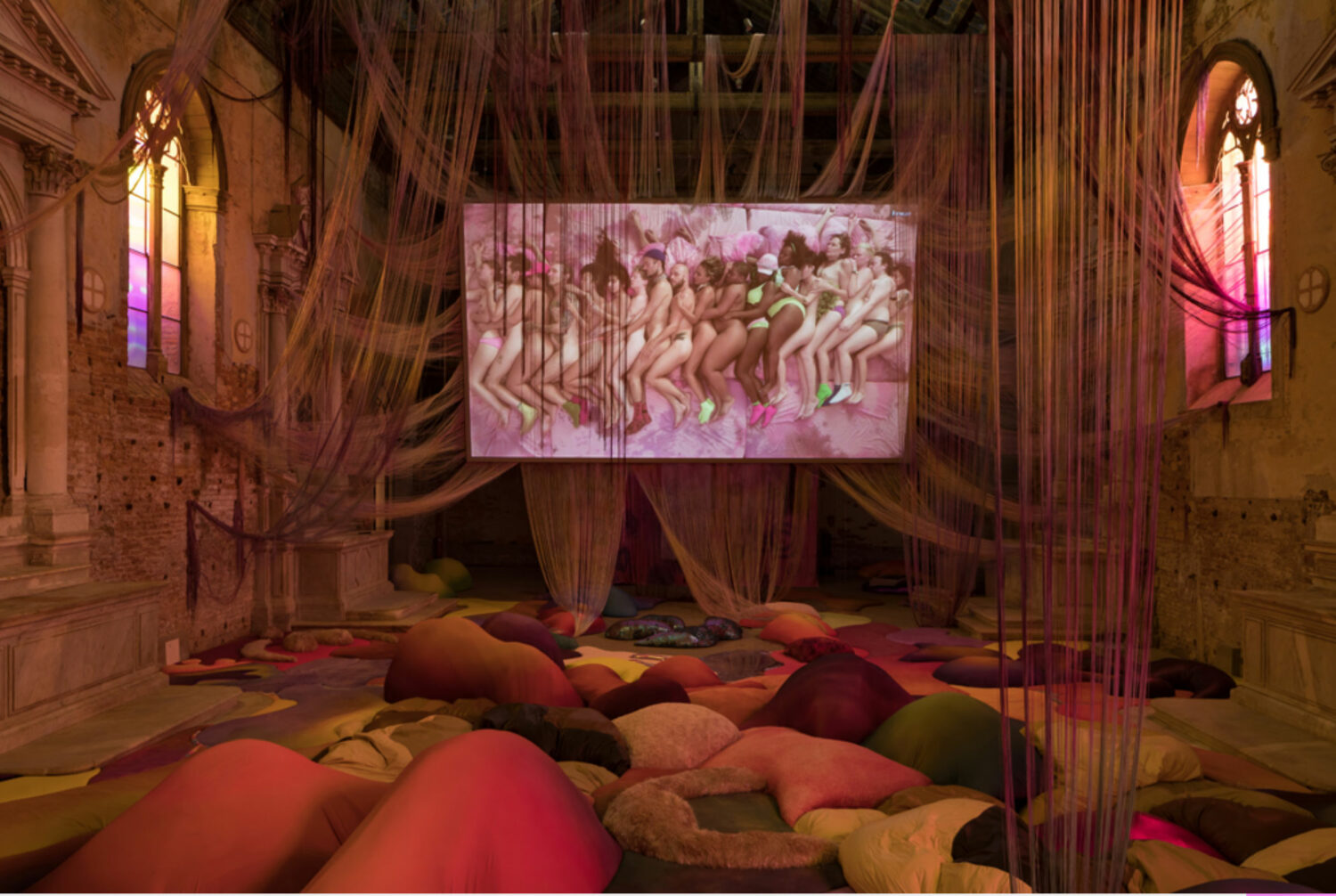 When the body says Yes is a new video installation by Melanie Bonajo in which the artist and filmmaker reflects on the meaning of touch and intimacy. The work follows a group of people as they share intimate stories and engage in workshops and social touch experiments in their journey towards their personal and collective harmony. The film is presented within an immersive soft sensual shaped and colour-filled landscape, designed by Bonajo in collaboration with scenographer Théo Demans. Commissioned by the Mondriaan Fund, the Dutch public fund for visual arts and cultural heritage, and curated by Orlando Maaike Gouwenberg, Geir Haraldseth and Soraya Pol, the installation is part of the artist's on-going research into the status of intimacy in a world Bonajo experiences as increasingly alienating and commodity-driven.



Yunchul Kim | Korean Pavilion
The exhibition Gyre,at the Korean Pavilion, showcases a series of spectacular installations by transdisciplinary artist Yunchul Kim. Informed by his research combining philosophy, chemistry, physics, mathematics, cosmology, anthropology and mythology, Kim considers the complex entanglement of beings between human, non-human and things by examining the "world of materials". Gyre is a swirling cosmic event in the Giardini that transforms the Korean Pavilion into a breathing body powered by invisible particles. The entangled and metamorphosing artworks, including a chandelier flowing with seawater from Venice, giant wriggling knots and an eighty-metre spiralling structure, invite visitors into a universe wherein objects, beings and the natural world equally co-exist.



Raqib Shaw | Galleria Internazionale d'Arte Moderna
MUVE Contemporaneo presents Raqib Shaw's Palazzo della Memoria, with new paintings by the London-based artist originally from Kashmir, in an exhibition curated by Sir Norman Rosenthal and in collaboration with White Cube. The works of Shaw are part of a site-specific project conceived for Ca' Pesaro's galleries which draw influence from Italian and Venetian pictorial traditions and with inspirations from Tintoretto, Giorgione, Panini and others. Shaw's transgressive vision is explored through highly personal imagery that is both opulent and fantastical. Combining iconography from both East and West, he draws on a wide range of sources including art history, mythology, poetry, theatre, religion, science and natural history, but transforms the subject matter in his paintings by bringing in highly personal elements.



Bosco Sodi | Fondazione dell'Albero d'Oro, Palazzo Vendramin Grimani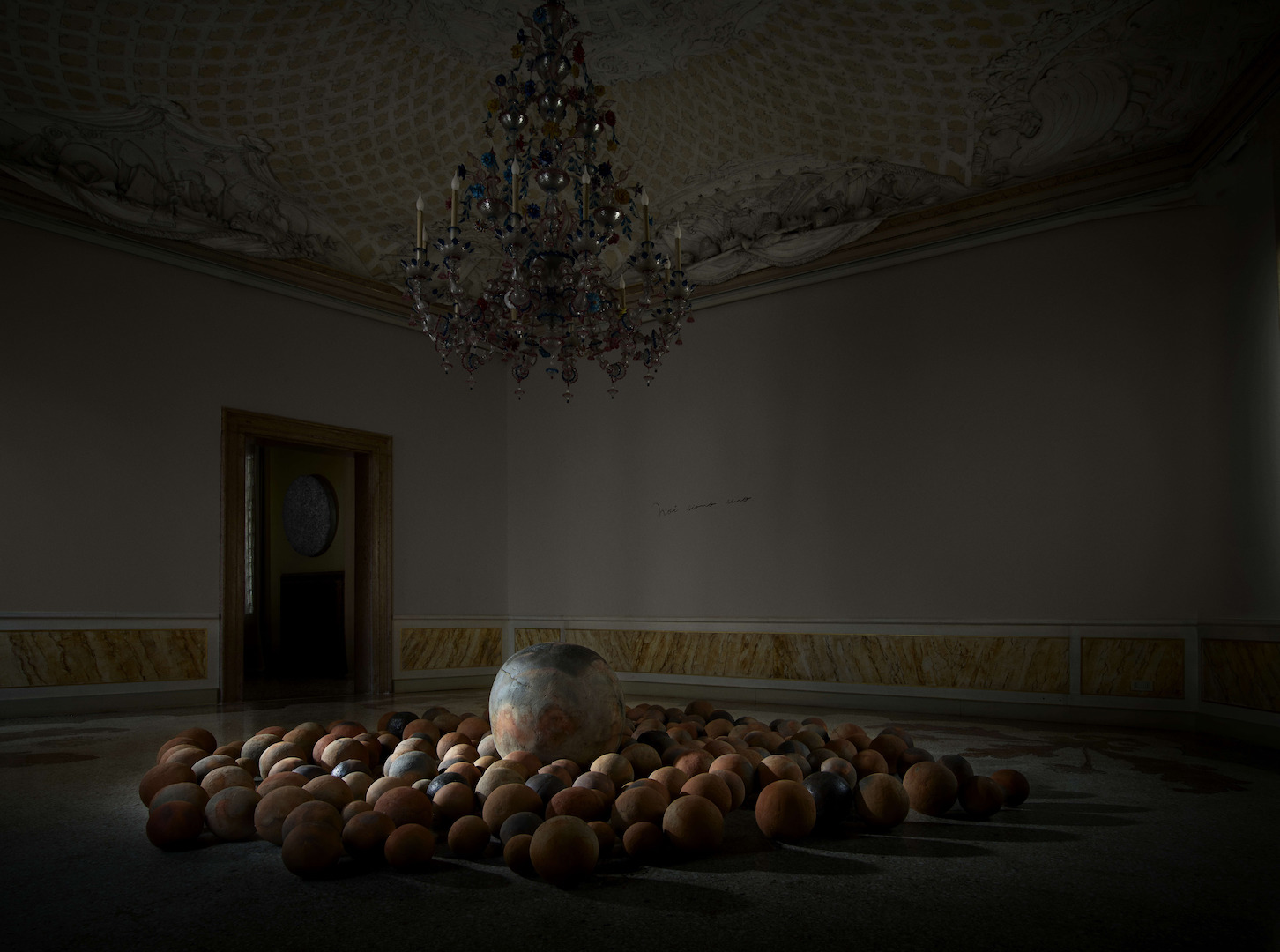 Bosco Sodi has been based in Venice between February and March, working on site on the Palazzo Vendramin Grimani's ground floor to realise several works featured in the exhibition. Before the invention of synthetic pigments, for example, the colour obtained from cochineal, native to the Americas, was the international standard for red. Cochineal, which is still produced in Oaxaca, Mexico, has recently seen an increase in demand thanks to the growing interest in natural pigments. In the installation for Palazzo Vendramin Grimani, visitors will witness an abrupt reversal of that ancient flow of trade between Europe and the Americas. The opulent interiors of merchant houses like Palazzo Vendramin Grimani preserve the memory of what was, historically, a oneway flow of materials. This year, Sodi's temporary occupation of the palazzo's walls and floors with works made from raw, unprocessed materials can be seen as a reversal.



Sophia Al-Maria | Pavilion of Applied Arts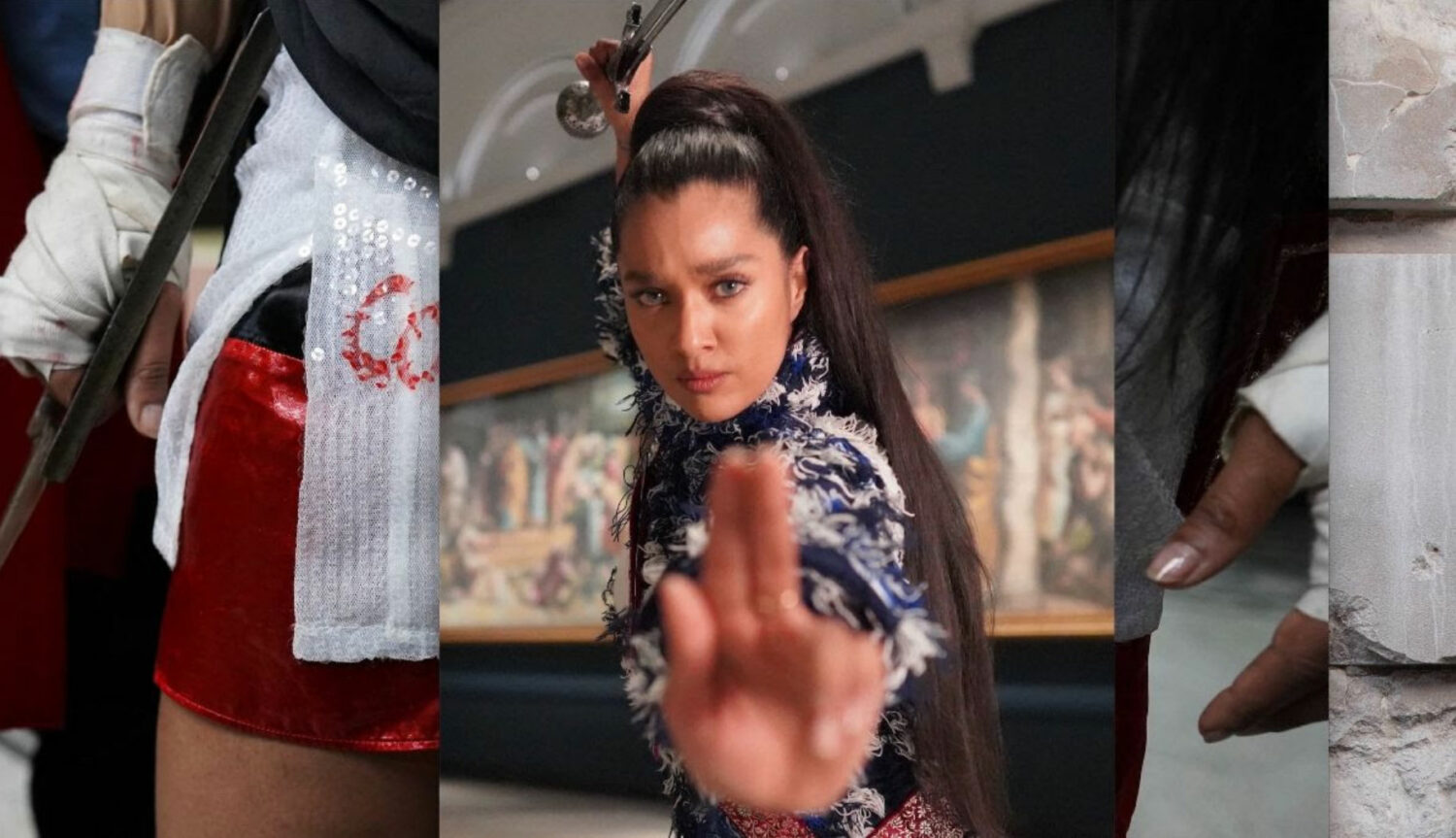 Sophia Al-Maria presents Tiger Strike Red at the Pavilion of Applied Arts in collaboration with the V&A, London. Al-Maria's new single-channel video, a sequel to her celebrated works Beast Type Song, 2019 and Tender Point Ruin, 2021, raises questions around the alienation and dysfunction arising from a culture of "alternative facts" and whitewashed history, identifying remnants of colonialism in the fields of quantum computing, virtual space, and artificial intelligence. Though her work spans many disciplines including drawing, film and screen-writing for TV, the Qatari-American artist, writer, and filmmaker's practice is united by a preoccupation with the power of storytelling and myth, and in particular with imagining revisionist histories and alternative futures.



Tsherin Sherpa | Nepal Pavilion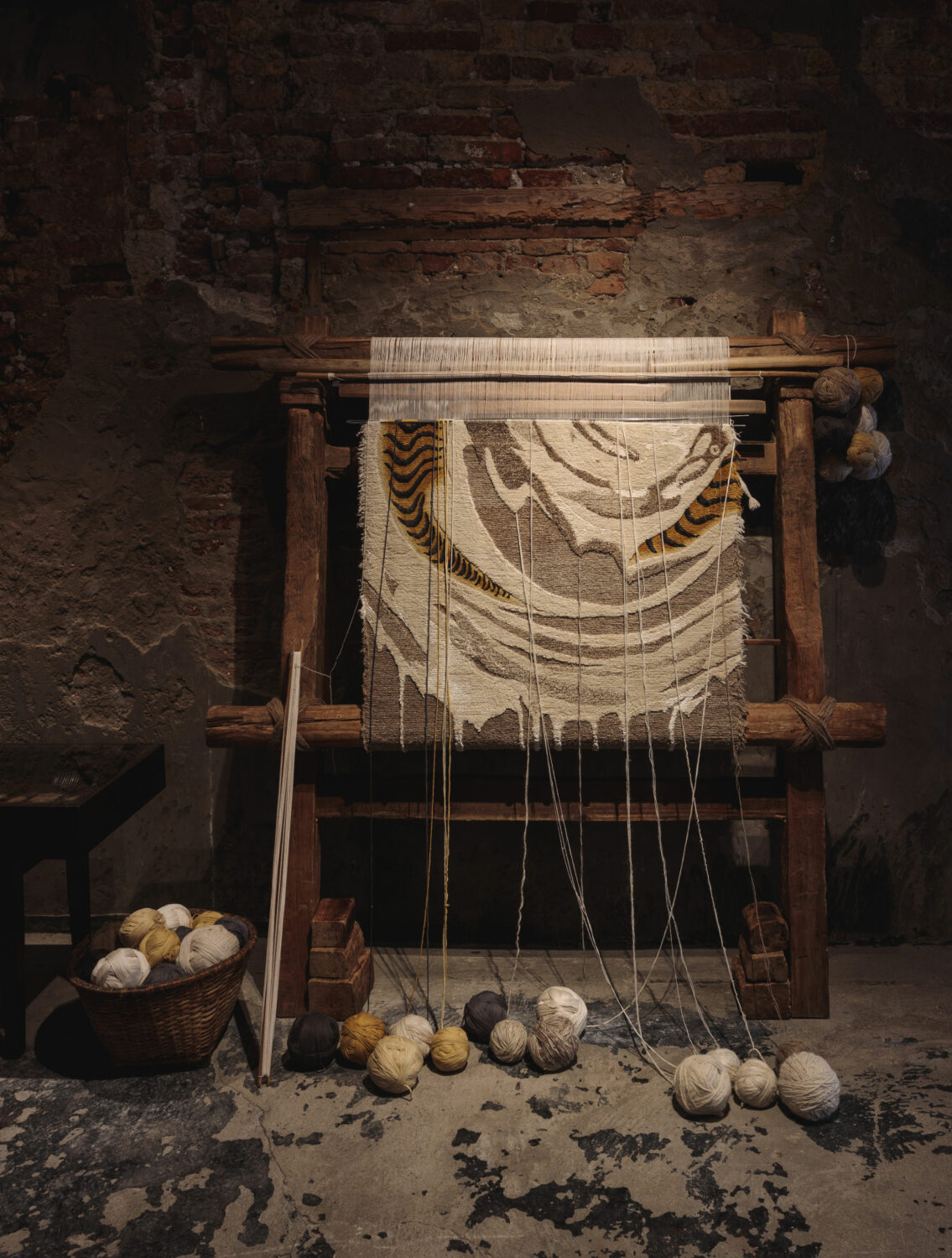 The inaugural Nepal Pavilion, Tales of Muted Spirits – Dispersed Threads – Twisted Shangri-La, is curated by artists Sheelasha Rajbhandari and Hit Man Gurung, and features the work of artist Tsherin Sherpa. Trained in the art of thangka painting, Sherpa is regarded today as one of Nepal's foremost contemporary artists. The highlands of Asia have always emanated a sense of mystique, sacredness, and remoteness. However, fluidity, mobility, and an exchange of knowledge have flourished between communities for centuries. For the Biennale, Sherpa has collaborated with artists across the country to draw upon materials from a shared history and incorporate accounts encoded in oral cultures, woven languages, and quotidian rituals to implicate an intersectional and intertwined past that problematises contradictory ideas of Nepal as well as the broader Himalayan region.



Feature image: Wu Tsang, Of Whales, 2022, supported by VIVE Arts, installation view: 59th International Art Exhibition of La Biennale di Venezia, courtesy of VIVE Arts. Photo: Stefano Cozzi