Berlin Food Guide: 10 Must-Try Restaurants, Bars & Bakeries In The German Capital
Berlin's swiftly expanding culinary offering is shining a light on a number of exciting and largely underrepresented cuisines within the city. From reimagined Sri Lankan staples and regional Thai favourites, to Mexican home cooking and Nordic baking, there is a strong focus on regional and seasonal produce underpinning and ultimately shaping the diverse offer. Unafraid to reimagine, amalgamate and modernise, the bold and resourceful chefs behind the projects make each cuisine their own. Highlighting ten of the best eateries currently gracing the German capital, Something Curated takes a closer look at the restaurants, bakeries and bars you should most definitely try while in town.


otto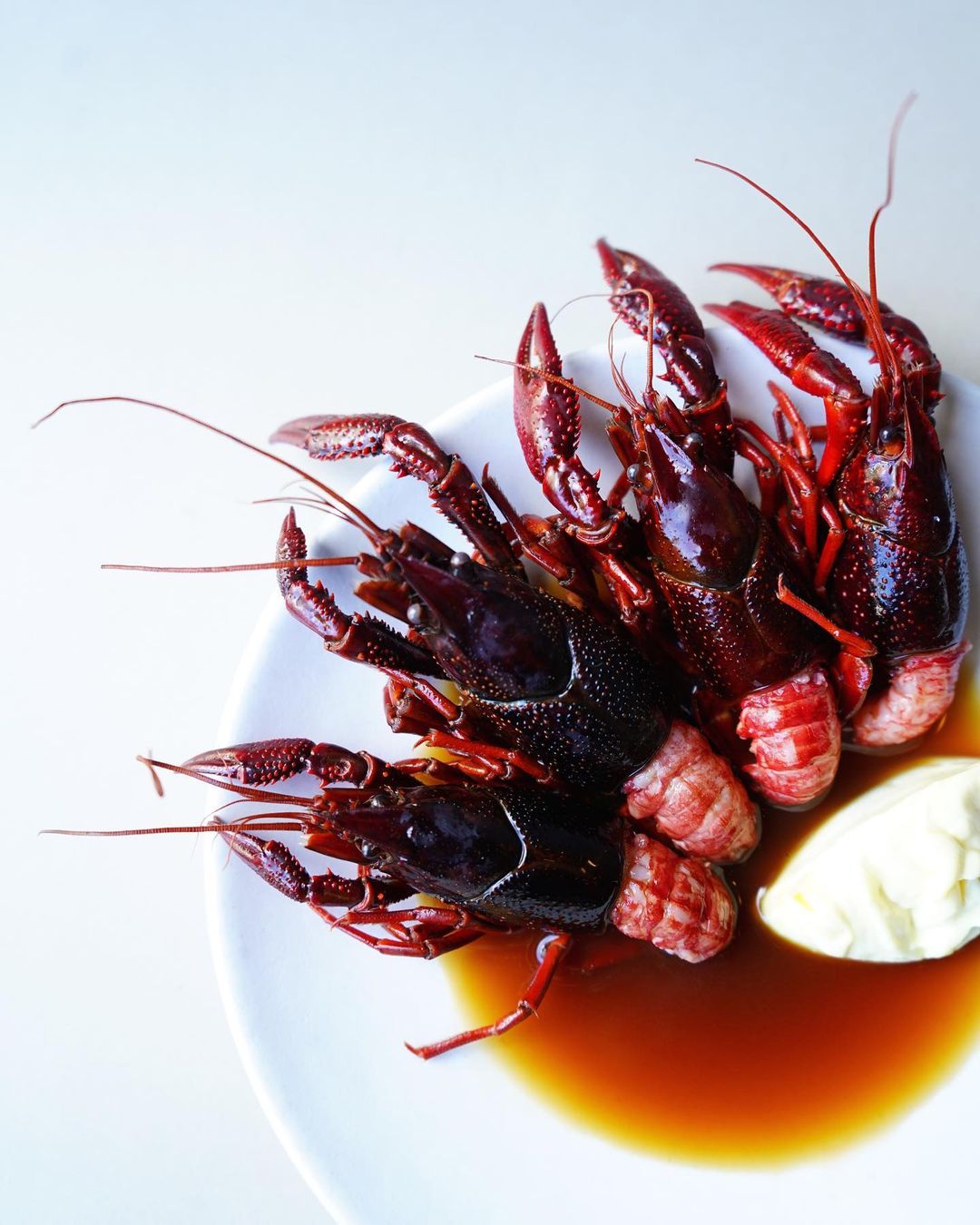 Following a string of successful pop-ups, chef Vadim Otto Ursus opened otto in December 2019 in a compact and rather unassuming space on Oderberger Straße. Offering seasonal small plates and wine served in an intimate, industrial-style venue with a leafy terrace, the thoughtfully designed eatery features an open kitchen adding to its lively atmosphere. At lunchtime there is a daily special and a vegetarian option, and in the evenings, expect a larger selection of dishes that are also suitable for sharing. The food is modern and pared down, with a Nordic sensibility. Central to otto's ethos are the relationships Vadim and his team have with local dairy and vegetable farmers and small-scale agricultural producers, who often focus on just a few specialties.



Dashi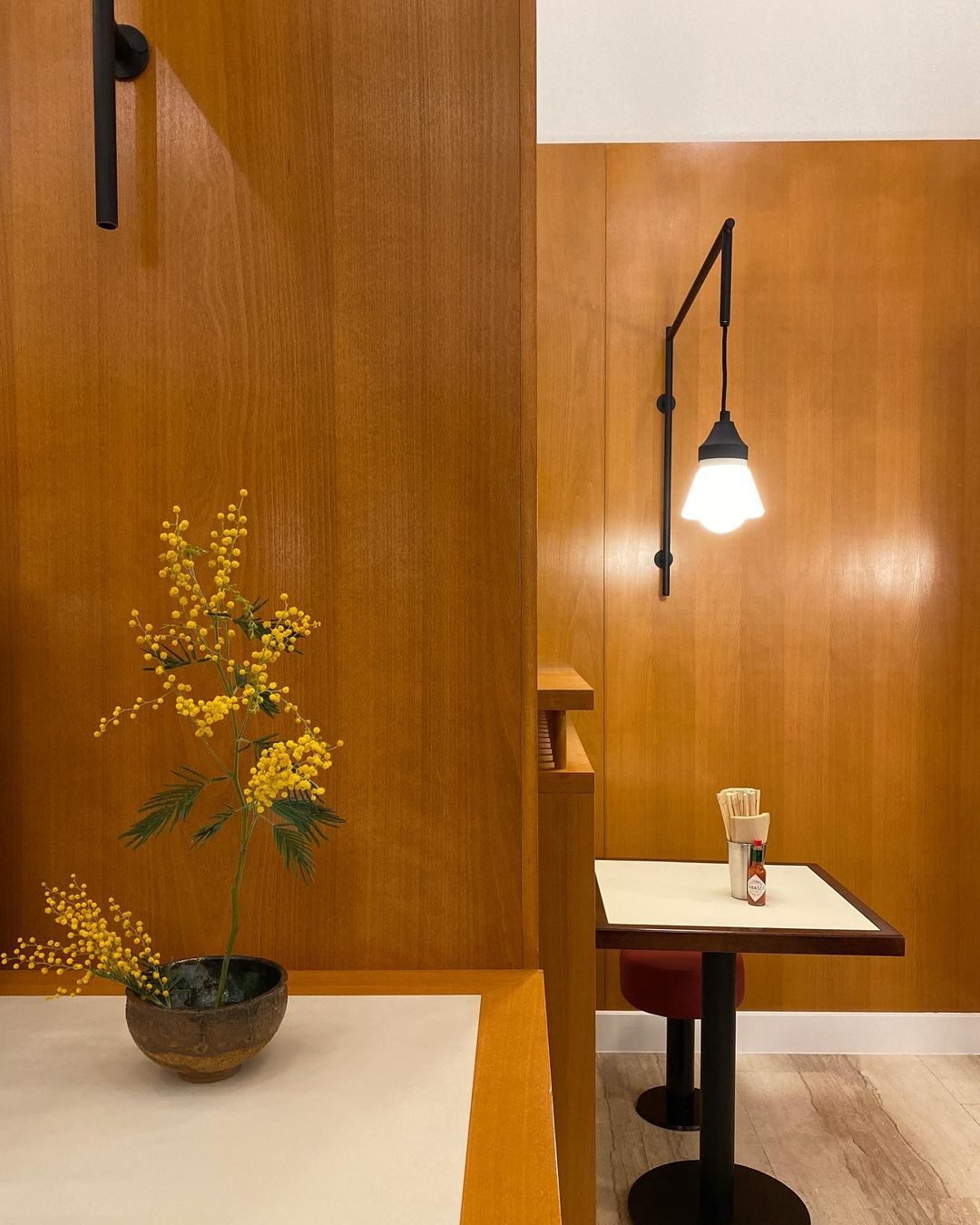 Influences from all over Asia come together stylishly in this Mitte-based diner, featuring minimal, wood-panelled interiors and elegant ikebana arrangements. Founders Thu Thuy Pham and Thao Westphal looked to Hong Kong's cha chaan teng cafes, which blend Asian and Western culinary traditions, for inspiration for Dashi. On the menu are crispy potato croquettes served with a Japanese curry sauce, fried Chinese breadsticks called youtiao, alongside a comforting mushroom congee, and spicy Sichuan-style fries with coriander mayo. A standout is the Japanese-American katsu sando, filled with a delectable breaded chicken cutlet. Danish studio Mentze Ottenstein designed the space, which playfully integrates tableware and red leather furniture harking classic American diners.



SOFI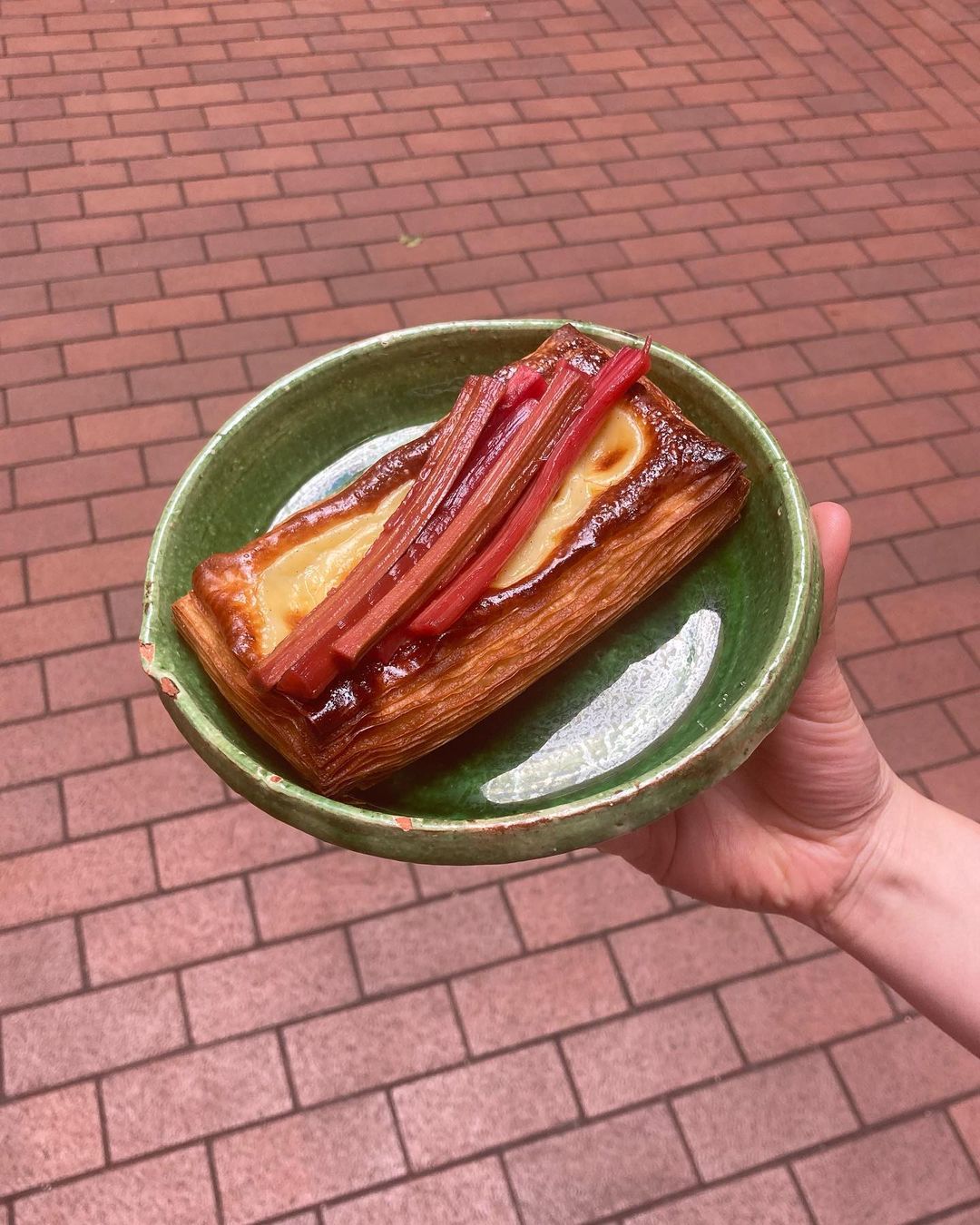 Hidden away in the courtyard of one of Berlin's historical side streets, Sophienstraße, you can often find a line of SOFI's patrons queuing to purchase sourdough loafs, poppy seed incrusted cakes, and buns spiced with citrus, cardamom, and cinnamon. The Berlin bakery is the brainchild of Danish chef and restaurateur Frederik Bille Brahe and Design Hotels founder and director of Slow, Claus Sendlinger. Featuring a wooden interior, which was designed by Mentze and Vedel Ottenstein in collaboration with Augsburg-based interior design studio Dreimeta, SOFI's open-plan kitchen invites customers to observe their delectable pastries being rolled. This is the first Berlin outpost for Bille Brahe, who already has four venues in Copenhagen including Atelier September and Apollo Kantine.



Kitten Deli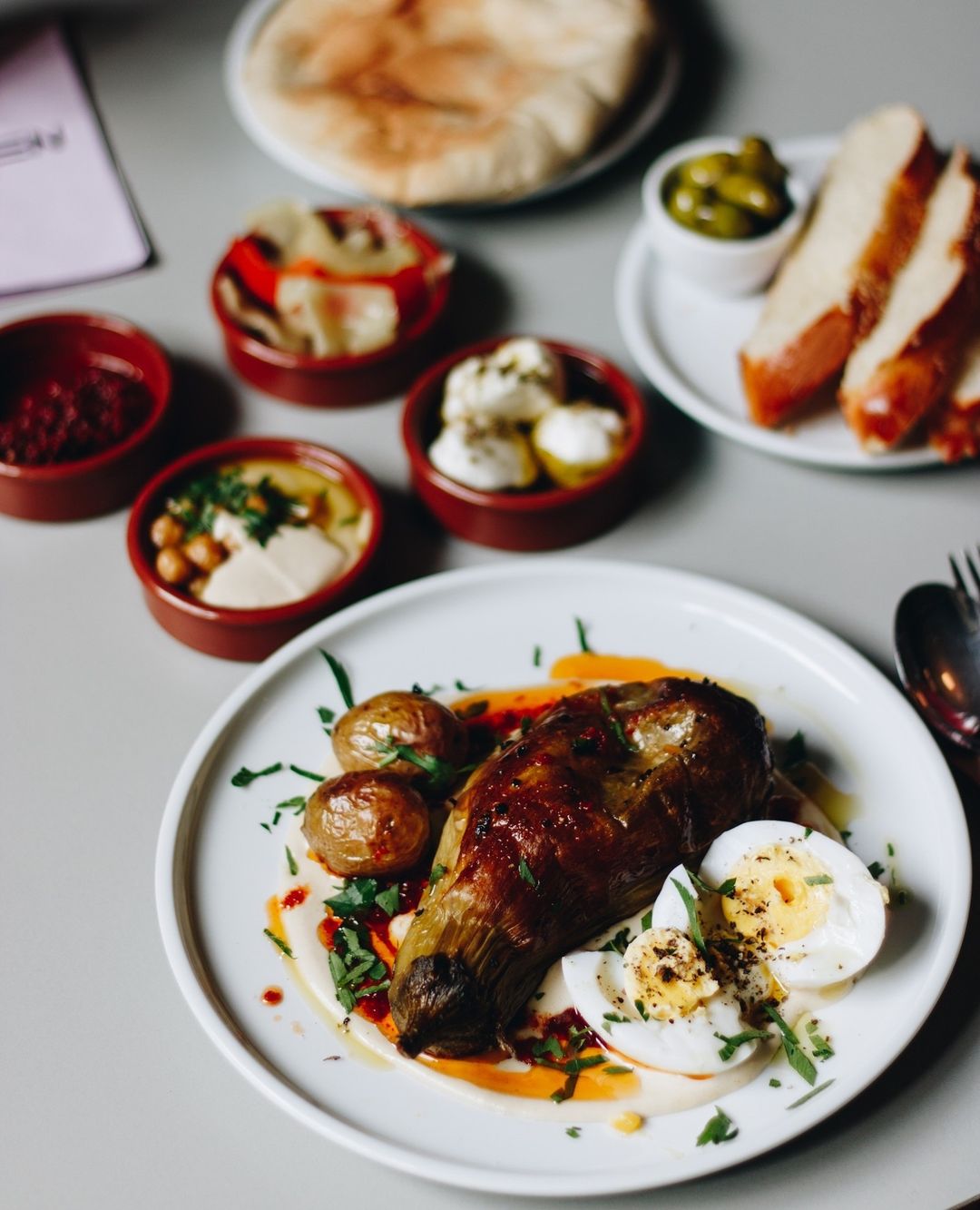 For over a decade Katie's Blue Cat has been a Neukölln go-to for coffee and baked treats. Now Kitten, an ambitious expansion of the stalwart bakery, serves up fresh bread, cakes and Israeli dishes through the day. Airy with wood-panelled walls and high ceilings, the space has been a bakery since 1908, and owner Ngoc Duong leapt at the opportunity to acquire the space. To experience Kitten at its best, sample Israeli chef Yuval Belhans sumptuous brunch, lunch or early dinner. His vegetarian creations are as tasty as they appear – the sabich plate with whole-roasted aubergine, tahini, egg, pickled mango and harissa melts in your mouth, while the roasted kohlrabi with feta and sesame brings perfectly sweet mildness. Enjoy the taste at home with Kitten's pre-packaged pickles and warm challah loafs for takeaway.



Taco Tales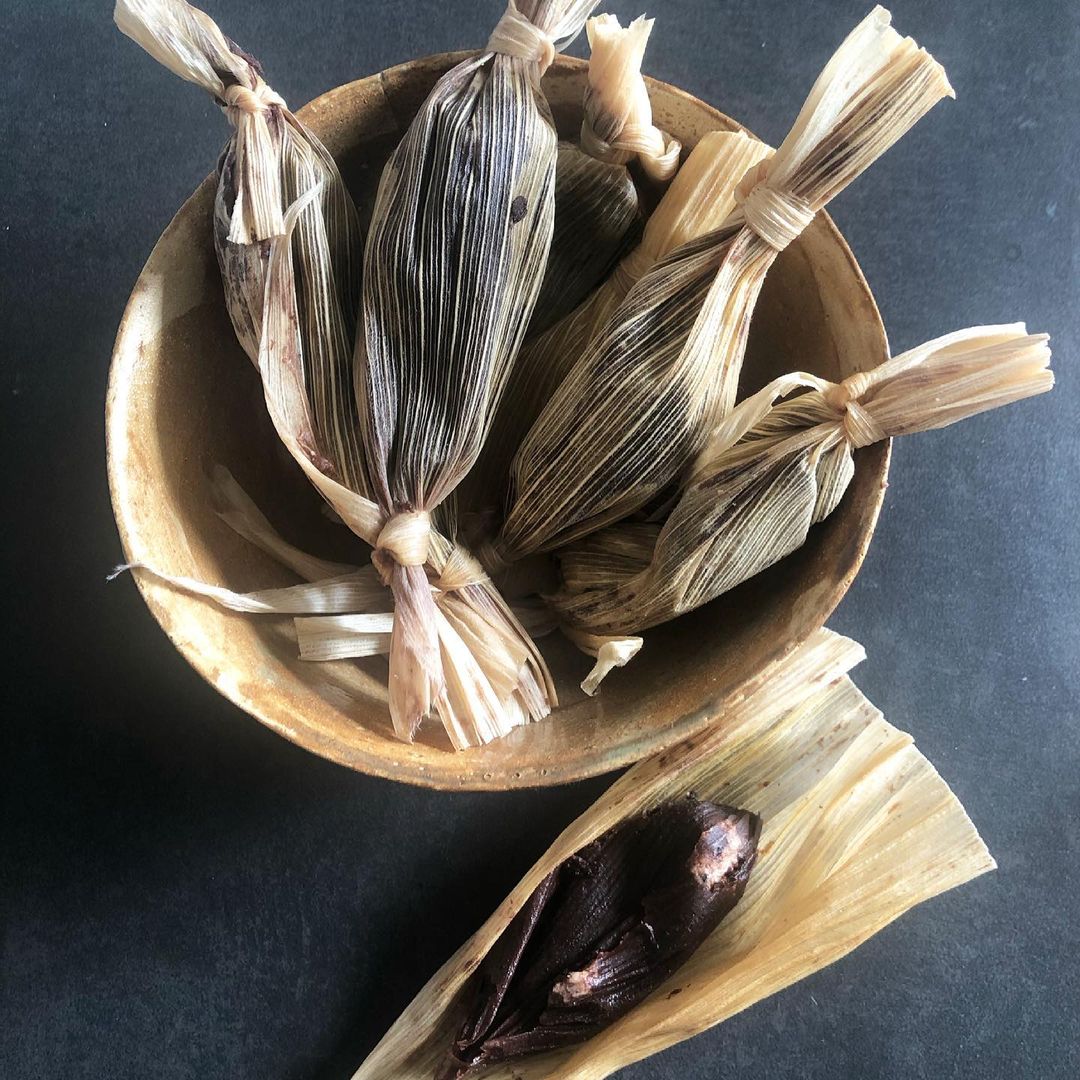 Hailing from Baja California, Ivette Perez de Wenkel's Taco Tales offers a delightful range of Mexican specialties from tamales and tacos, to mole and mouth-watering flans. The eatery's founder tells: "I´m a Mexican living in Berlin. The Mexican cuisine has an amazing cultural background and I am passionate about it. I consider myself a cooker, one that enjoys the process of learning, sharing knowledge and experience. The idea of giving an insight into Mexico's food to my family and friends in Germany became the inspiration to start my project Taco Tales, which includes cooking workshops, collaborations and now an online shop."



Sathutu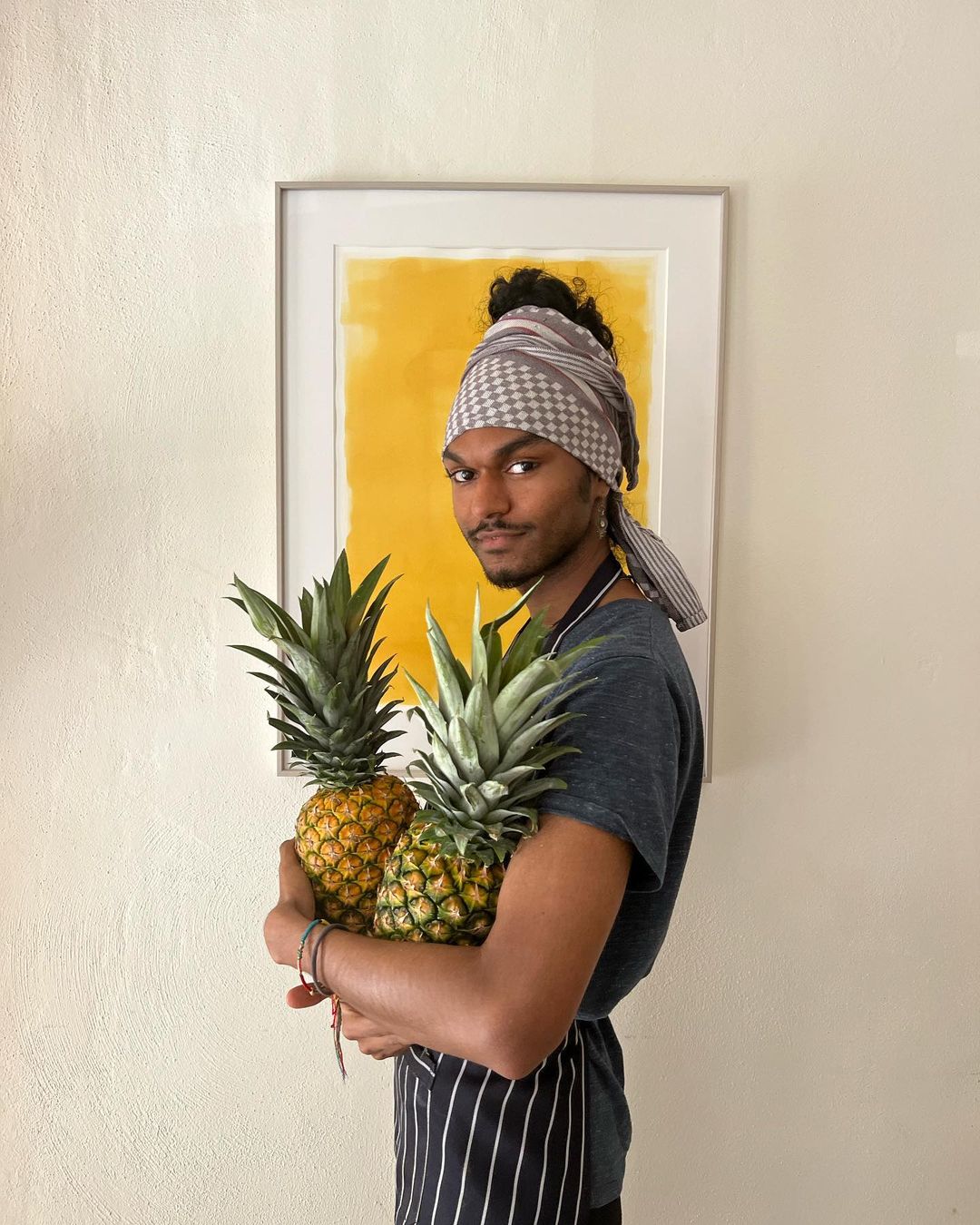 Inspired by the bistros of Colombo and Galle, Sathutu brings the essence of modern Sri Lanka to Berlin's Rykestraße. Contemporary curries, breads, hoppers and short eats intended for sharing are based on family recipes, reimagined with an ingredient-led approach. The food changes throughout the year: vibrant and exciting in spring and summer, comforting and fortifying in autumn and winter. Sathutu celebrates crossover cuisine, blending dishes from Sri Lanka with flavours and ingredients from closer to Berlin. Founder and owner Lisa Baladurage, who has Sri Lankan roots, has teamed up with head chef Jana to create signature dishes like Colombo chicken with fresh curry leaves, and grilled prawns with a refreshing yoghurt dip, while arrack, a spirit made from palm sap and rice, finds its way into a number of Sathutu's delicious cocktails.



The Panda Noodle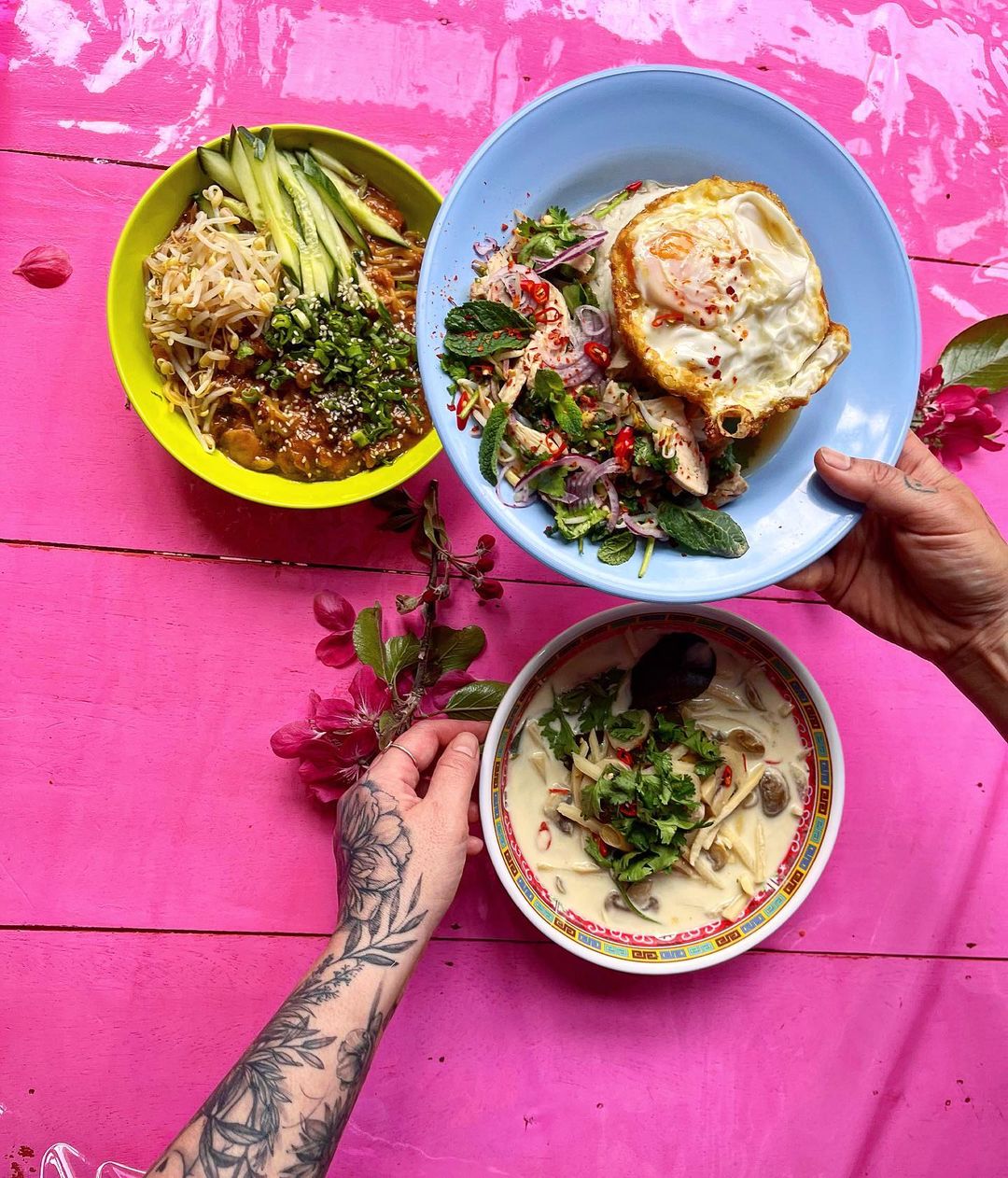 Helmed by chef-founder Deng Khamlao, and located on Lausitzer Platz, The Panda Noodle has garnered somewhat of a cult following among Kreuzberg locals. A go-to lunch spot in the neighbourhood, the eatery's kitschy decor frames an open kitchen, from which emanates an ever-changing roster of Thai focussed fresh and fragrant dishes. In her evolving menu, Khamlao thoughtfully explores diverse Asian cuisines, bringing together the flavours of Thailand, China and Vietnam, tastes with which she grew up. Alongside her magnificent homemade noodles, Khamlao's fluffy Thai omelette, chicken rice and aromatic massaman curry are among Panda's menu highlights.



Ernst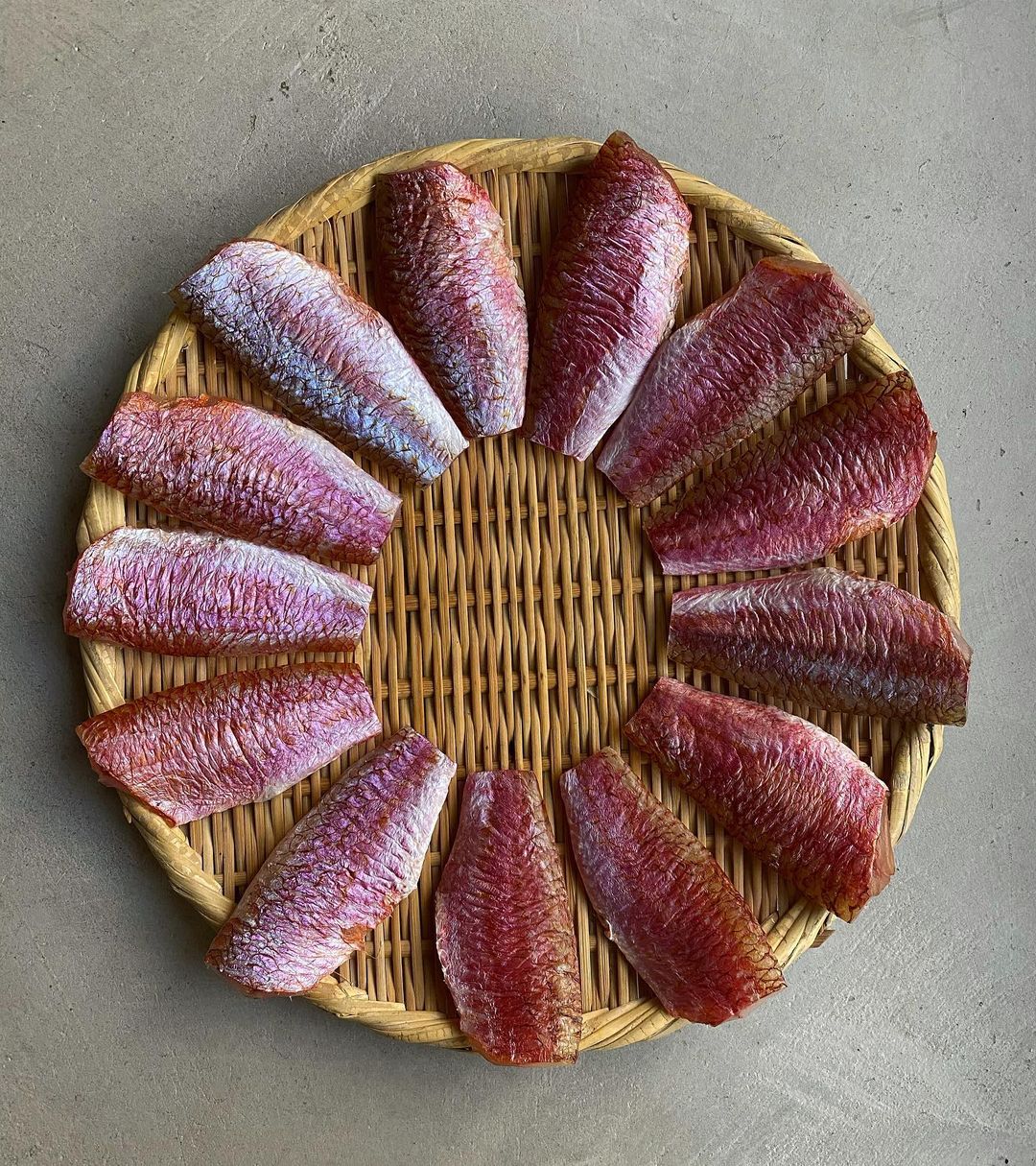 Situated in the largely residential district of Wedding, you will need to plan ahead to get a spot at 8-seater restaurant Ernst. The restaurant's steel door well-preserves a sense of mystery about the establishment but ring the bell and you'll find a counter bordering an open kitchen, affording front-row seats to a culinary show. A minimalist ethos finds its way into both the industrial space and Canadian chef Dylan Watson-Brawn's ambitious menu. Immaculate, ever-evolving plates with Japanese undertones are rendered from Berlin-based produce in a proclamation of gastronomic love. Grilled cucumber with jellied apple vinegar, charcoal-cooked red mullet and smoked goat's cream with green fig are among the types of delights to be expected.



Beuster Bar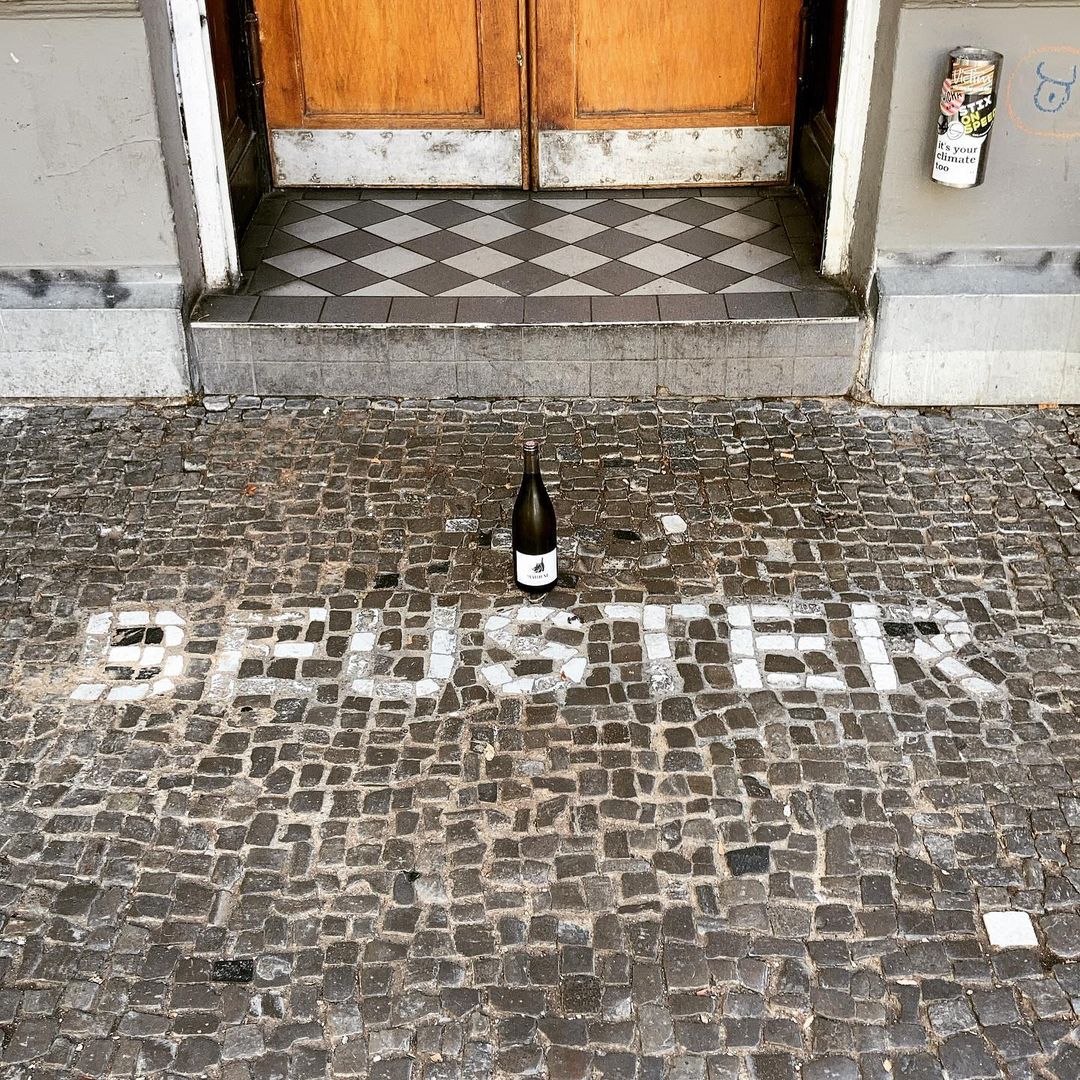 Whether you're dropping in for the much-loved steak tartare, mussels, or caramelised Jerusalem artichokes, or just feel like a generously poured cocktail or two, Beuster Bar never fails to deliver. Founded by friends Richard Kirschstein, Stefan Jentzsch and Ludwig Jenssen, there is a pleasantly old-fashioned feel to the interior of Beuster, which brings together glazed white and green tiling, period wood panelling and seating, alongside stripped back plasterwork and an eye-catching ceiling mural. Soft lighting in the form of table lamps dotted around, alongside earthy florals create a welcoming atmosphere. A local institution, this reliable restaurant-come-bar operates daily until 3am, except on Sundays.  



Tenzan Lab.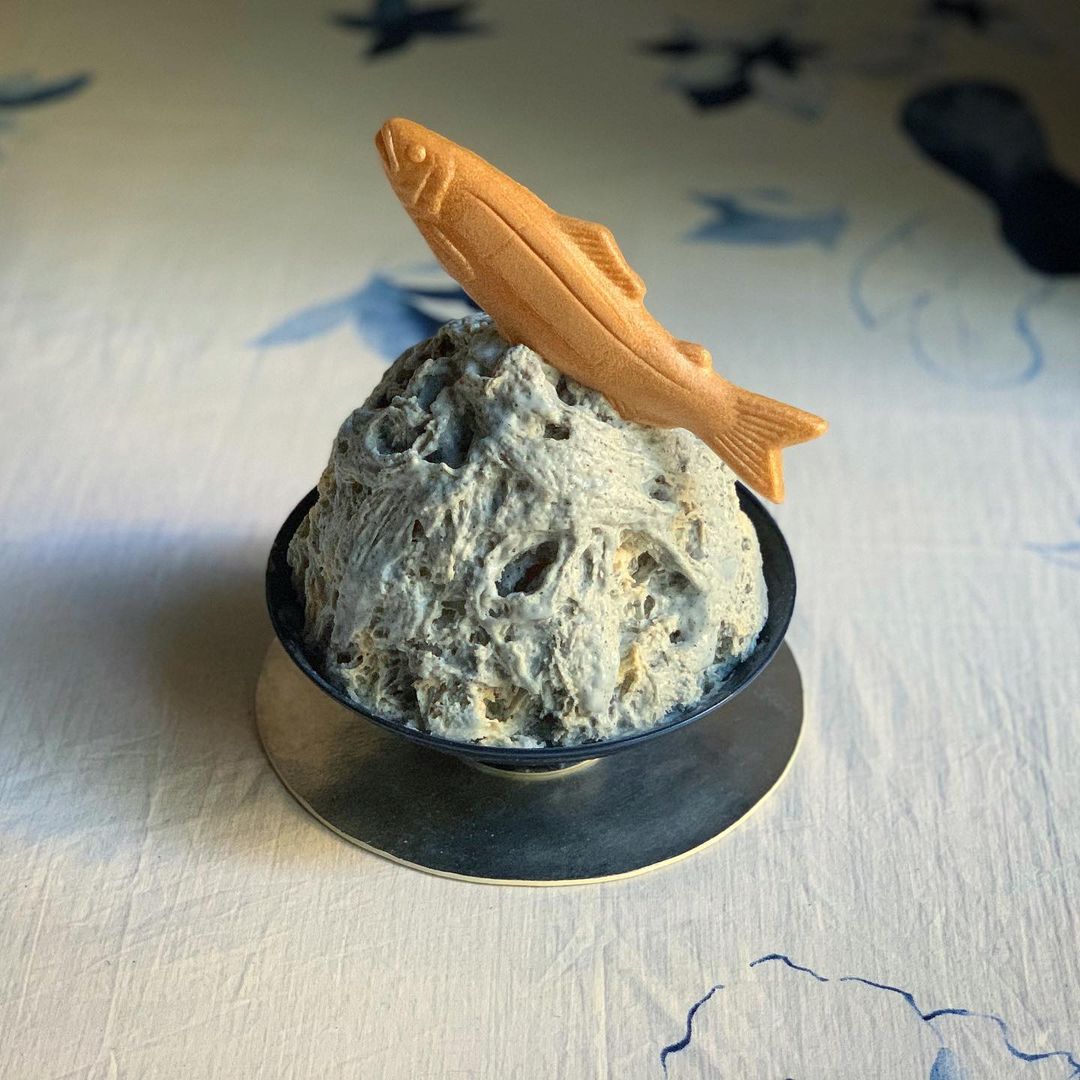 Japanese snack bar Tenzan Lab. was founded by master dessert maker Masataka Namba, who uses his hand operated press to turn pristinely clear ice into lovingly formed mounds of kakigōri shaved ice. These deliciously fluffy peaks are prettily layered with homemade condensed milk and various fruit purees, including delicious concoctions of mango, strawberry, matcha and mascarpone, and the classic sake kasu paste, a by-product of sake production. Served together with the ice are taiyaki fish-shaped waffles filled with sweet kidney bean paste that are as tasty as they are photogenic, with green teas sourced from Japan providing the ideal thirst quenching addition.



Feature image via @otto_berlin