In The Studio With LOEWE FOUNDATION Craft Prize 2022 Winner Dahye Jeong
This year's edition of the LOEWE FOUNDATION Craft Prize brought together a thought-provoking selection of works that display a mastery of material, technique and creative innovation. Infused with an experimental spirit, the spotlighted objects not only reflect their maker's personal language and distinct hand, but also speak to the culture of our time. Winner Dahye Jeong's basket made from horsehair utilises an ancient hat-making technique that had previously been considered a lost skill in Korea. The jury celebrated Jeong's dedication to reviving and updating the tradition, as well as the delicate perfection, transparency and lightness of the work. Jeong, who studied sculpture as an undergraduate and later textiles at graduate level at Korea Traditional Culture University, is currently undertaking doctoral studies in traditional textiles. To learn more about her fascinating work, Something Curated spoke with the skilled artist.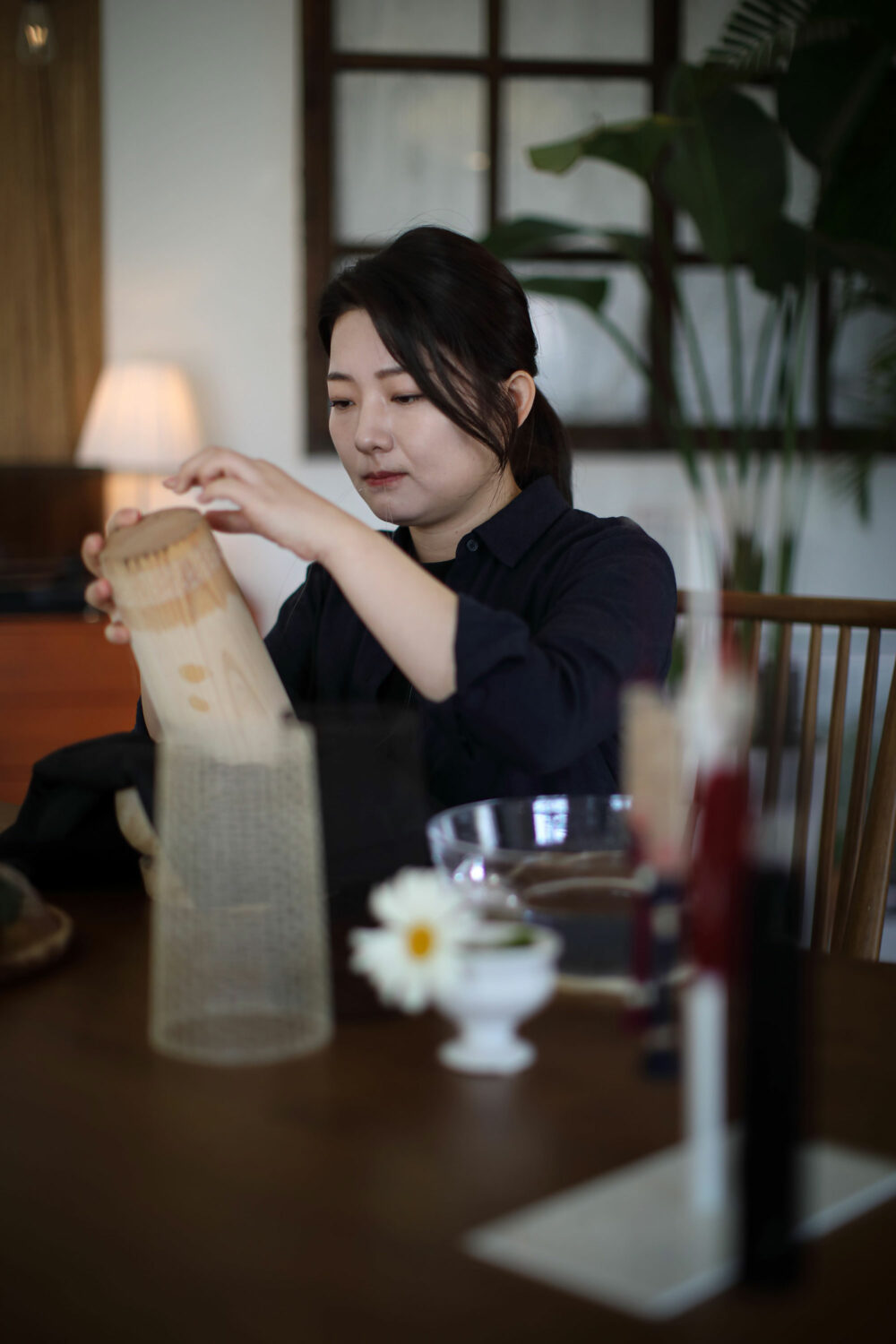 Something Curated: What first sparked your interest in exploring traditional textiles?
Dahye Jeong: In 2017, the Korea Craft and Design Foundation (KCDF – the only foundation promoting craft in Korea, similar to the UK Crafts Council) initiated a project that sought to develop regional craft. I was born and raised in Jeju Island off the southern coast of South Korea, which has a strong craft tradition, and decided to apply. Through this initiative I was able to learn about different techniques used in making the traditional Korean men's headwear worn in the Joseon Dynasty (1392–1910). I learnt techniques to make 'mang-geon' (a headband worn under the hat, made of horsehair) and 'tang-geon' (headwear made of horsehair, shaped like a skull and worn by officials).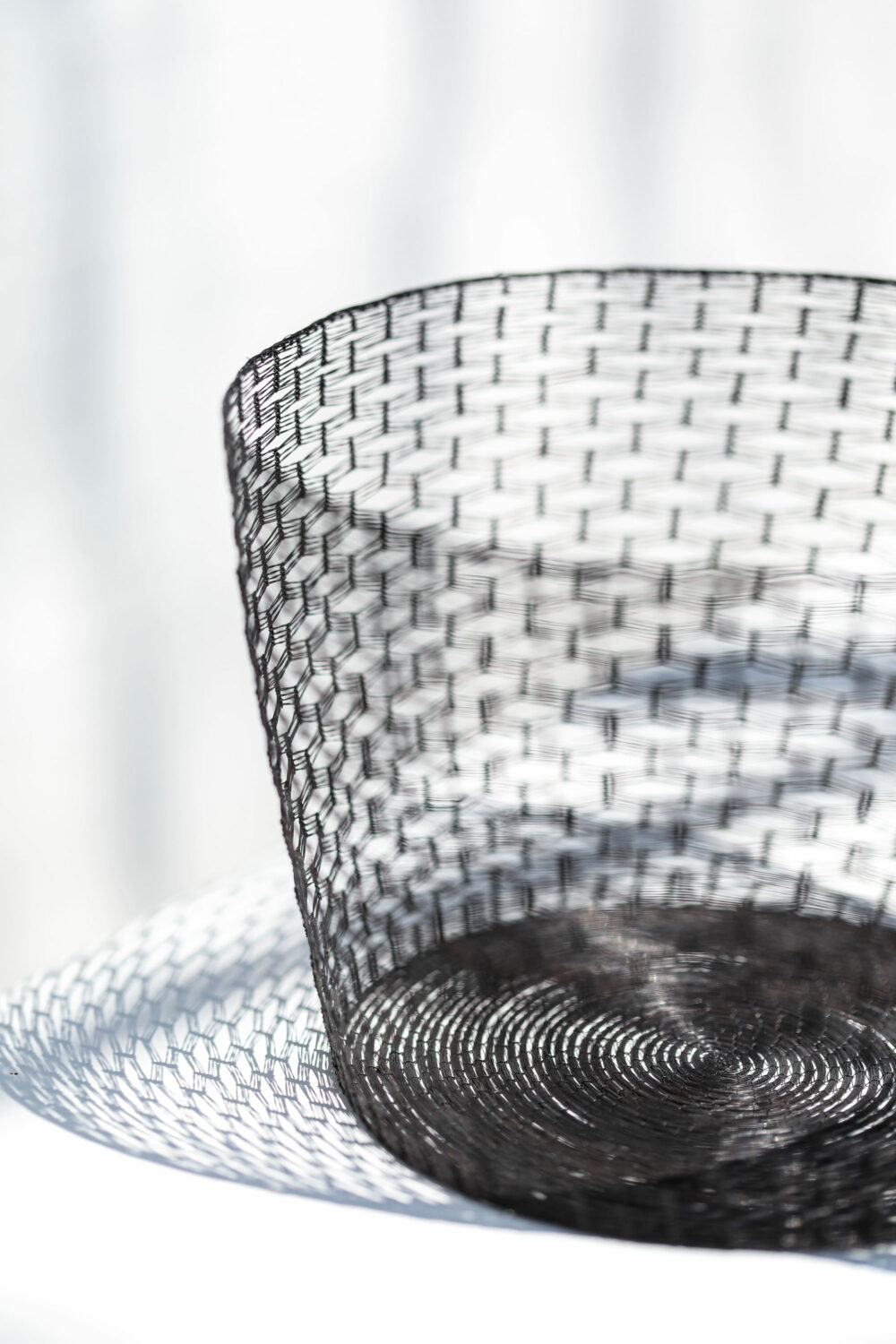 In total I took about eight classes to learn the basic skills. The techniques themselves were easy to learn as they are quite simple; however, interpreting them in different ways has been difficult. For about five years I have been experimenting with these techniques, making small shapes to begin with. Traditional Korean craft has always been a strong interest of mine and one of the first bodies of work I created using horsehair was a series based on traditional Korean fans and trinkets. As part of my research for the project I travelled around Korea, visiting national museums to study their collections and was able to see up close ancient examples of how horsehair had been used across a range of objects and garments.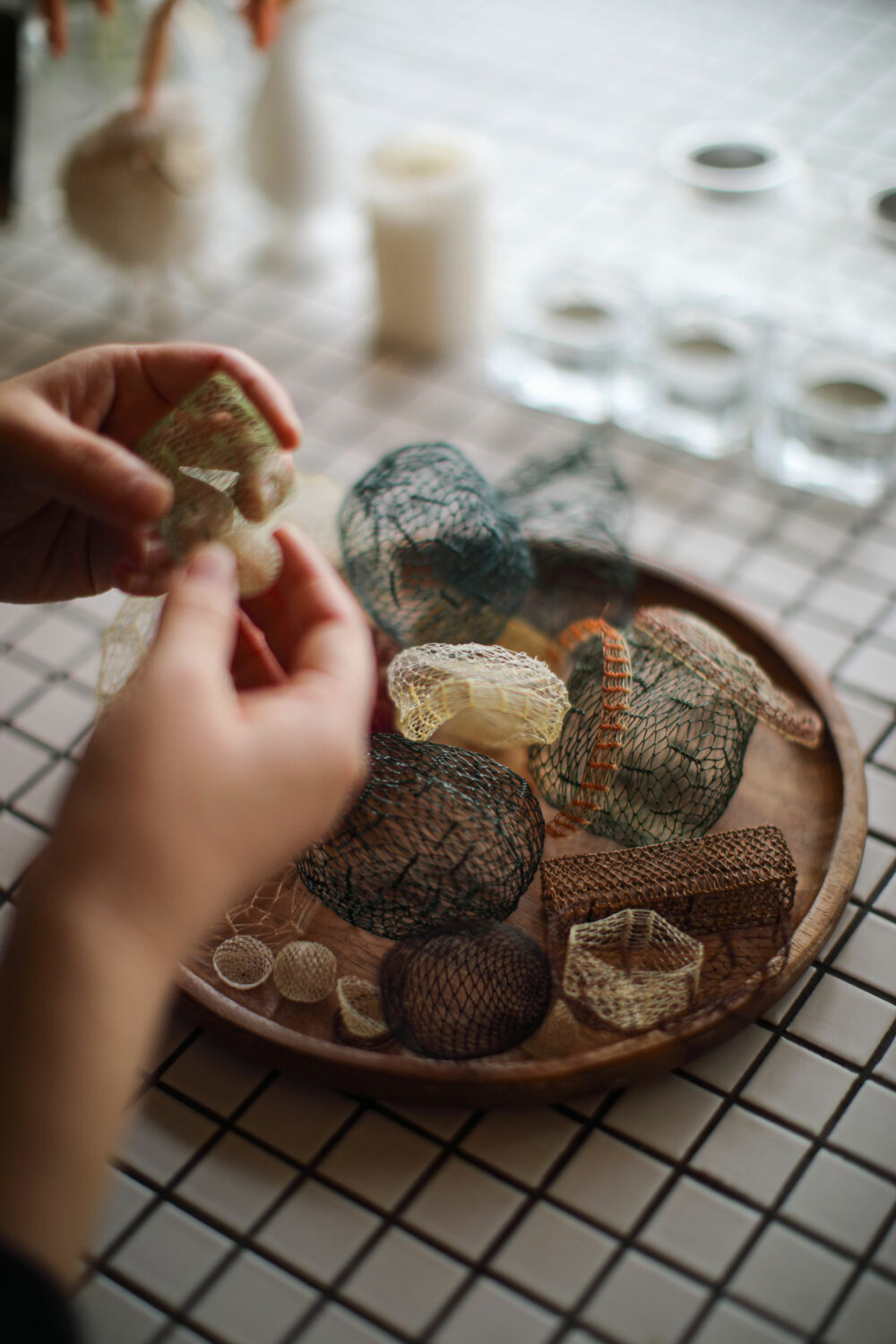 I originally studied sculpture at university but struggled with developing abstract concepts as I was drawn to more concrete subjects. Even during my university years, I was already interested in exploring natural fibers and textiles and was creating sculptures using these materials. I think this interest was influenced by my parents, who own a natural dye farm and run classes teaching natural dyeing techniques. This interest in textiles led me to apply to the Korea National University of Cultural Heritage for my master's degree. The university has a strong textiles department and they have produced some leading makers in the field.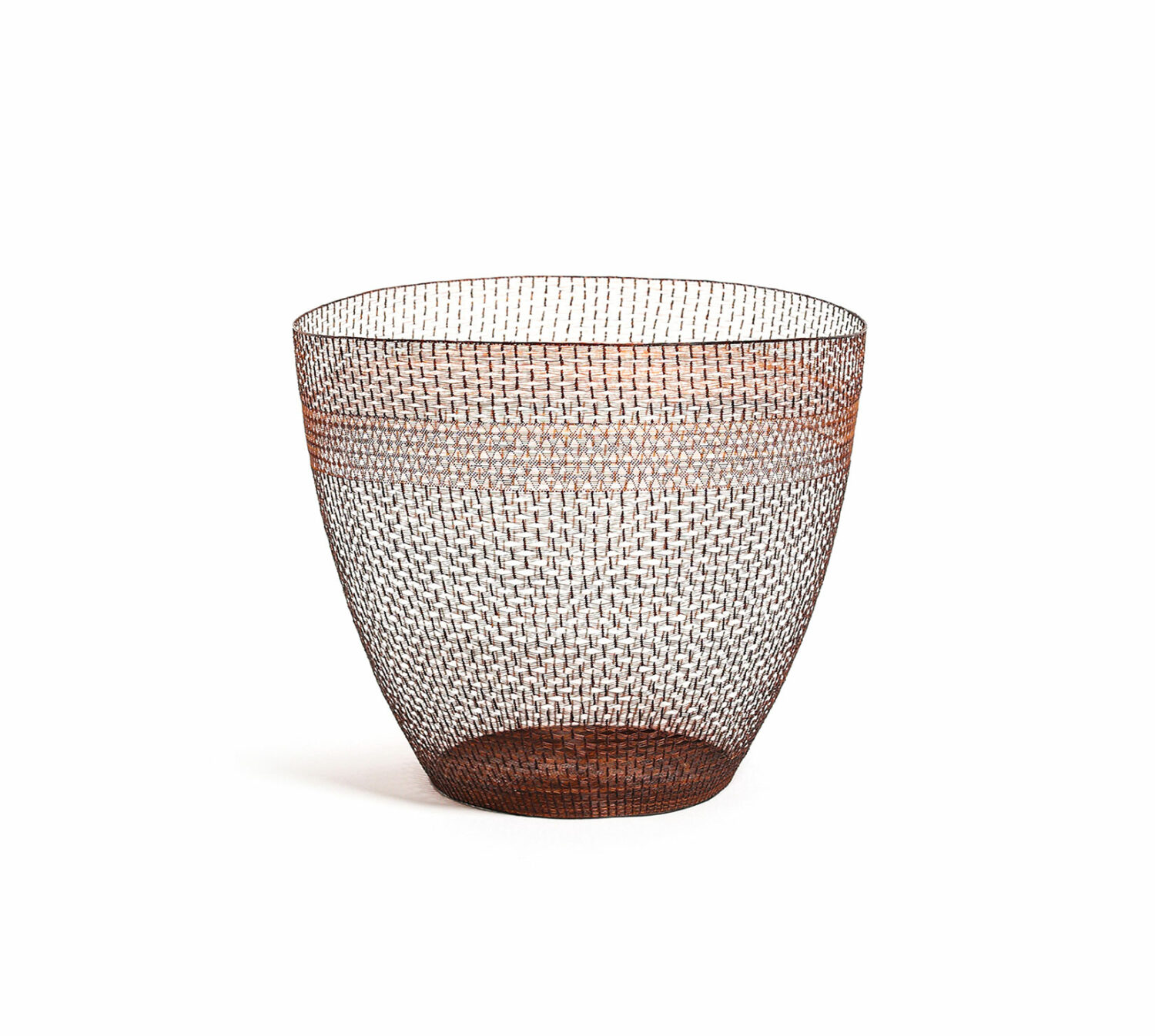 SC: Can you tell us about A Time of Sincerity, the work that earned you the 2022 LOEWE FOUNDATION Craft Prize?
DJ: During my master's degree, I lost my confidence as I realised that there were so many good artists out there working today. I thought that I was not good enough and almost gave up. For the past five years, I have wanted to focus inward to prove to myself that I could create something interesting. A Time of Sincerity is the start of my belief in myself; it is about remaining true to my inner voice. Creating the piece was a culmination of an encounter with 'sabang-gwan' (a type of traditional Korean headwear worn during the middle part of the Joseon Dynasty), which inspired me to create something different with horsehair, combined with wanting to explore the translucent properties of horsehair to play with shadow and light. The light in Jeju Island has a really unique quality – the sun's rays there seem to be more 'golden' and it's an image I hold close to my heart and so wanted to evoke in my work.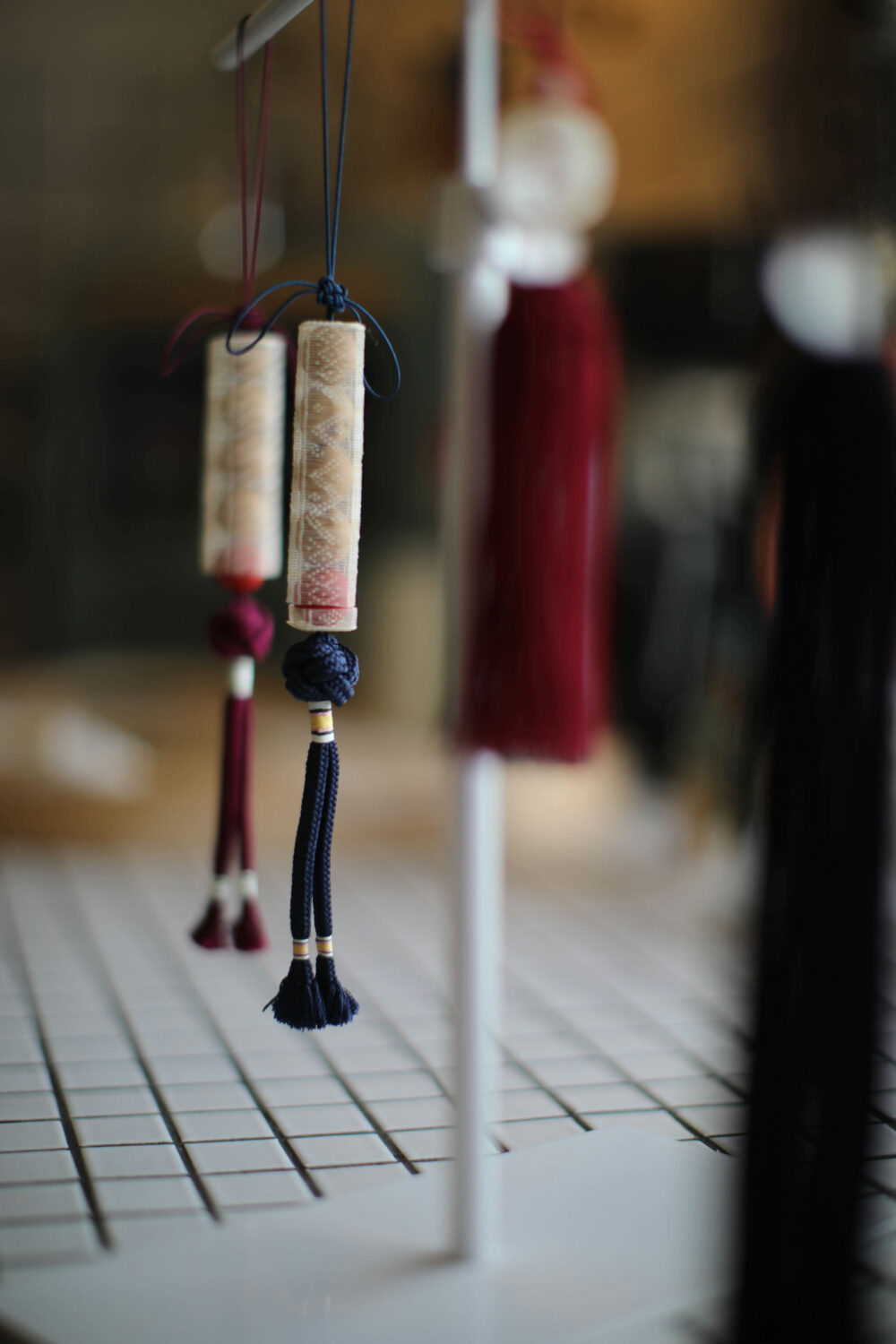 SC: What draws you to the medium of horsehair; and could you expand on the fascinating technique's cultural significance?
DJ: My training at a specialist school, a university that focuses on re-interpreting tradition, led me to work with horsehair. It has a long tradition in Korea stretching back hundreds of years, however in recent times the technique has been forgotten. Jeju Island where I'm from has a strong association with this ancient craft as the island is known for its horses and even has its own local breed, the Jeju Horse. I wanted to revive this ancient craft as I feel as if I were one with the material and I am interested in the elasticity, strength and three-dimensional effect the material gives. Horsehair is a natural material and I like that it can be composted down and returned to nature. In my work I combine Korean horsehair with imported types – Korean horsehair is praised for its fineness however once cut, horsehair takes four years to grow back, so I use a combination of Korean and American, which is coarser, in my work.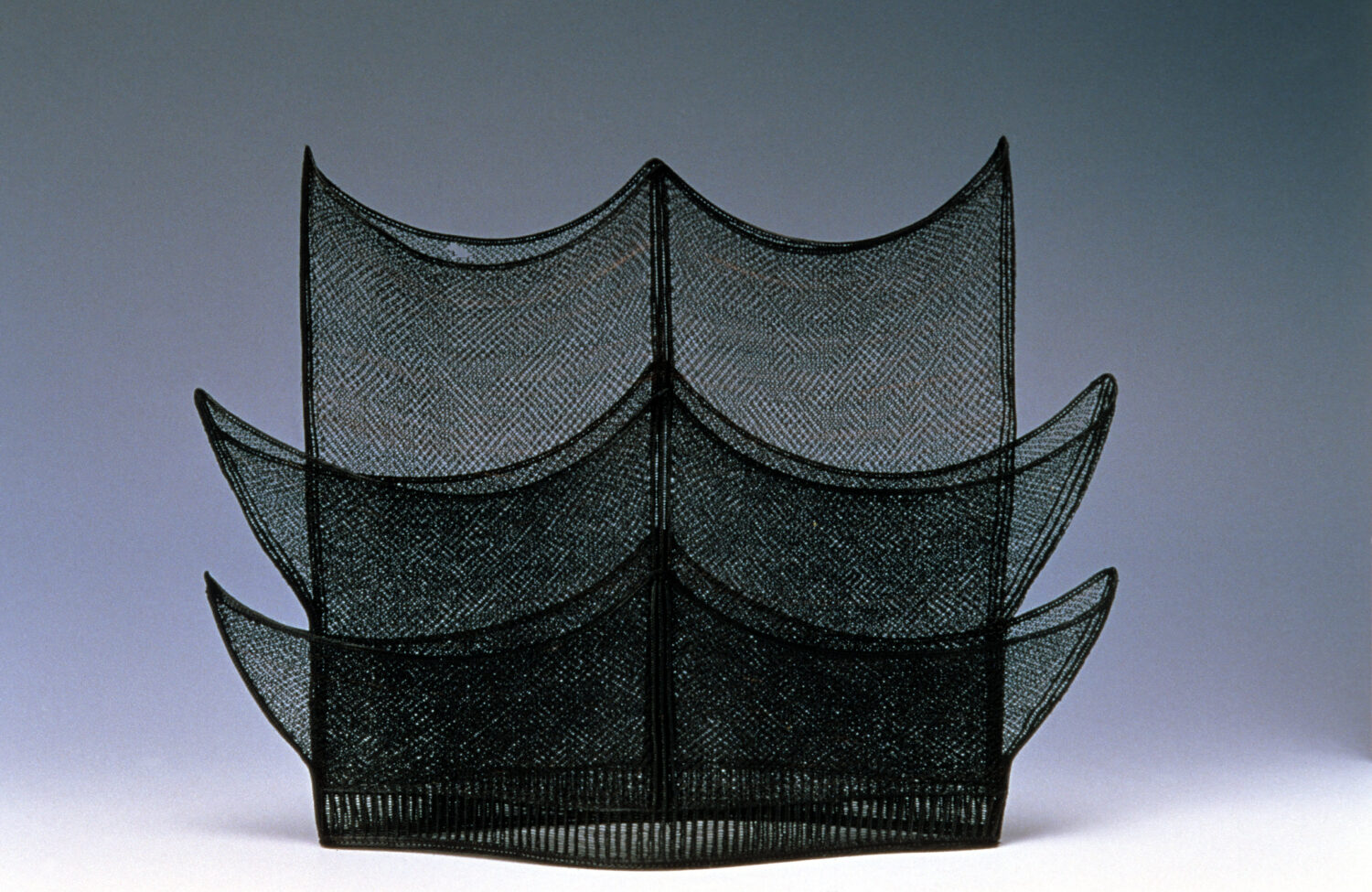 SC: What can we look forward to from you next?
DJ: I'd like to show my work outside of Korea. I'm consistently working towards developing my practice, exploring new ways of making, and adapting the methods and materials I use. I'd like to take the piece I submitted to the LOEWE FOUNDATION Craft Prize 2022 as a starting point to move forward, working towards making 'hats', actual wearable headpieces. I often think about dressing Marvel Characters with headwear made from horsehair, based on traditional Korean shapes and forms. I hope that one day I will be given the opportunity to collaborate with a fashion designer to create a collection of hats directly inspired by the headwear of the Joseon Dynasty. I would love to plan a solo exhibition based on this notion.



Feature image: Dahye Jeong working on small pieces for making a mobile