Interview: Palestinian DJ Sama' Abdulhadi On Community Building & Her Historic Boiler Room Set
The first Palestinian DJ and music producer to gain international recognition, Sama' Abdulhadi has established herself as a seminal figure of Palestine's burgeoning underground scene. As a child, Abdulhadi moved to Ramallah, Palestine, from Jordan, her place of birth. Her love of music was apparent from a very young age but it was her interest in the technical aspects of the field that led her to study in Lebanon. She returned to Palestine with a new appreciation for electronic music, and brought home with her the techno genre, inspiring a local community of artists. Following a degree in Audio Engineering at SAE Institute London and a job in sound design in Cairo, Abdulhadi fervently placed her focus on DJing. Intent on raising the profile of Palestine's sonic output around the world, Abdulhadi utilises her reach as a touring DJ to support musicians back home; she is behind Union, an artistic community in Ramallah that serves as a platform for diverse creatives to hone and share their skills. To learn more about Abdulhadi's journey and work, Something Curated spoke with the pioneering DJ and producer.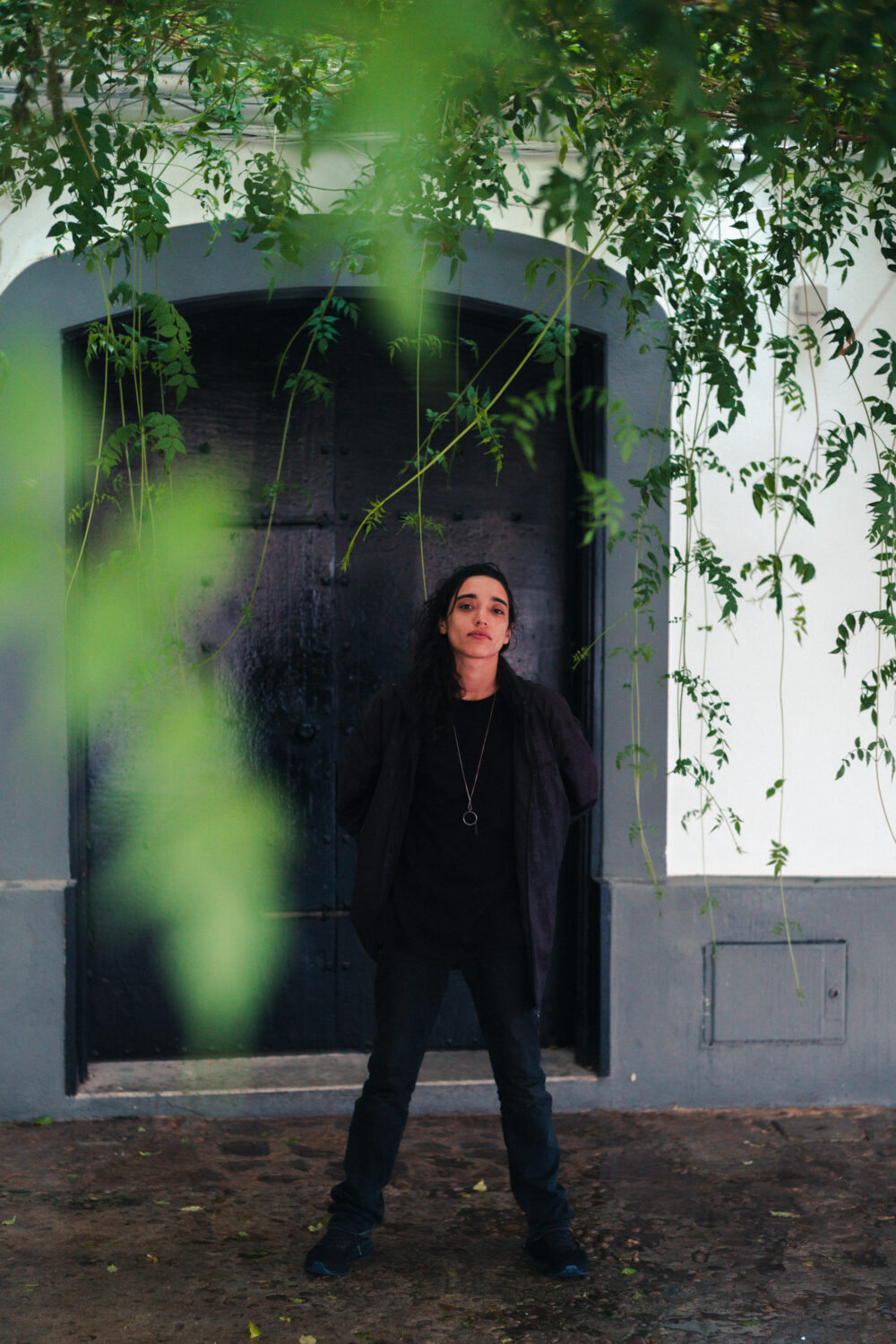 Something Curated: Can you give us some insight into your background and journey to DJing?
Sama' Abdulhadi: I started playing the piano when I was four as I think everyone in life [laughs] and I began Djing when I was around nine. I used to DJ some hip-hop, some Arabic music – I wasn't really a DJ, I was choosing music. And then I discovered techno in Lebanon when I was eighteen, and started learning how to really DJ when I was nineteen. I've pretty much been doing that ever since. I was invited to Europe and then all of a sudden Boiler Room called me, and then, I have no idea how, I'm here.
SC: How has the Palestinian electronic scene changed since your extraordinary Boiler Room set back in 2018?
SA: To be honest, it's just been getting worse back home. The thing is, it's a very small community there – the music scene is very small – and we will forever be there trying to express ourselves, to let the anger and the frustration out, but the situation in Palestine just keeps getting worse and worse with Israel.


SC: With the scale of your reach, do you feel a sense of responsibility to represent Palestine?
SA: Definitely. I am supposed to be talking for the whole country when I cannot be expressing for the whole country. At the end of the day, I'm part of one per cent of the population. Less than one per cent of the country is like me, so that's a lot of pressure to have to be representing and speaking for Palestinians when I cannot really speak for everybody. I read a lot of books on politics, sociology and anthropology just to be able to know how to answer.
SC: Could you expand on Union collective — what is the thinking behind the initiative?
SA: I wanted to do a festival in Palestine and so I called friends that I DJ and organise events with to ask what they thought. We decided to start a collective – whoever wants can join; we didn't select people. There were already collectives in Palestine but they felt kind of closed off – close groups of friends that are hard to get into. So what we want to do was to create a place, a hub for people that don't have a collective, where we can start working on something new. We would have meetings every week, we decided to move in together, we would host parties, we were kind of one. And then we worked together – whoever needed help with DJing would come to me or another DJ. It was a real community of people. And it wasn't just DJs – there were people who like to build stages, people interested in lighting, people who wanted to make pizza. The collective was really about anybody that wanted to help with the party and be a part of creating something.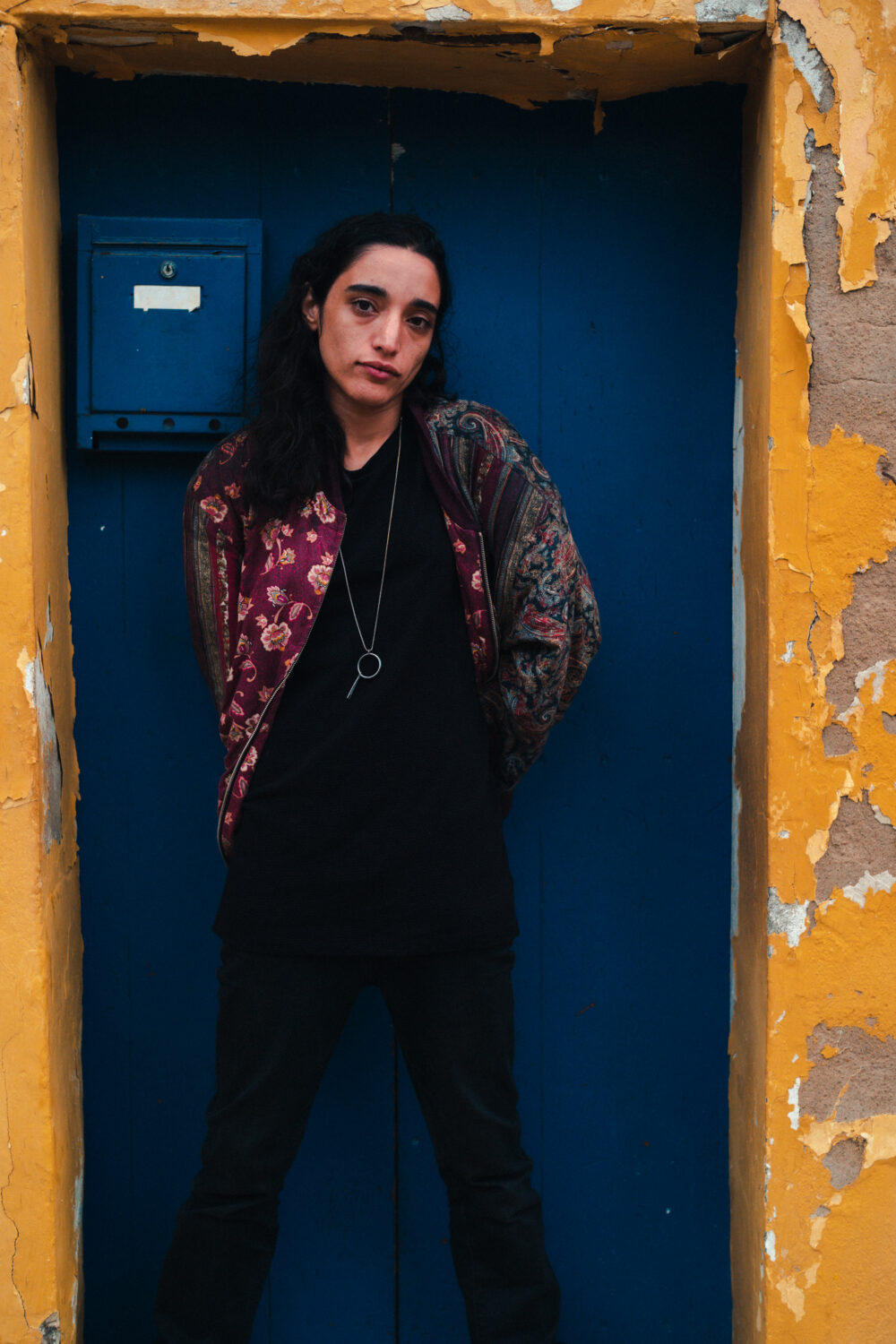 SC: Tell us about your latest collaboration with Boiler Room that took place earlier this month.
SA: I wasn't really a big part of the thinking around the programme but it was really nice because it was them celebrating the fact that I reached ten million views on Boiler Room's YouTube channel – and they wanted to do something for the Palestinian community so they resold the shirts we originally did, collected the money and gave it to an NGO back home that really needs the money.
SC: Yes, I understand proceeds from merchandise sales are going to the Khalil Sakakini Cultural Center — why is this organisation particularly important to you?
SA: I was thinking about where I wanted to put the money and most of the NGOs we considered are funders of other artists. That was the initial plan. And then going around the places that I know and respect in Palestine – I grew up going to Khalil Sakakini Cultural Center – made me think further. After Covid, I asked everyone how they were doing and they were telling me how Khalil Sakakini was struggling. This was a place that was started when I was a kid and the fact that it was struggling with money was really bothering me. I really don't want them to close down. Khalil Sakakini is one of the very few places that let all art forms in – you'd go see a photography show there, or a movie, perhaps a dance show, or a talk – they host everything. And that's why it's very important to me – I go there a lot. And it's in a beautiful location too. We're still working on getting the money to them – it's really hard to get money into Palestine.


SC: Are you able to tell us what you are currently working on?
SA: I am trying to make an EP – I always am slow with it. I'm working on a residency that's happening in January in London – I'm trying to figure out what I want to do with that. Honestly I'm still trying to get into the rhythm of life after Covid – I'm playing around five times a week now so it's very busy.



Feature image: Sama' Abdulhadi. Photo: Jacob Khrist