Composer Meitei & Perfumer Ryoko Hori On The Japanese Art Of Listening To Scent
By Something Curated
Hiroshima-based composer Meitei, working under the newly coined alias Tenka, has announced the launch of his upcoming album Hydration, set for release on 14 September via Métron Records. The album explores the rich natural ecosystems and wild ambience of the rural surroundings of his Japanese residence, navigating colour, sound, smell, humidity, touch, atmosphere and even the taste of his environment. With the intention of creating his own "sonic fragrance, a sensory experience that washes over you," Tenka decided to collaborate with Osaka-born, Berlin-based scent designer Ryoko Hori, behind Friedelstraße-based apothecary-come-workshop RYOKO, on his latest project. Inspired by both the sonic composition and their shared love of nature, the pair have produced a multi-sensory expression of their ancestral home. Presented as a fragrance available alongside the album, Hori's heady oil contains woody notes of Japanese Hiba, fir needle, Himalayan cedar and pine alongside fresh basil and juniper berry. To learn more about the intriguing collaboration, Something Curated spoke with Tenka and Hori.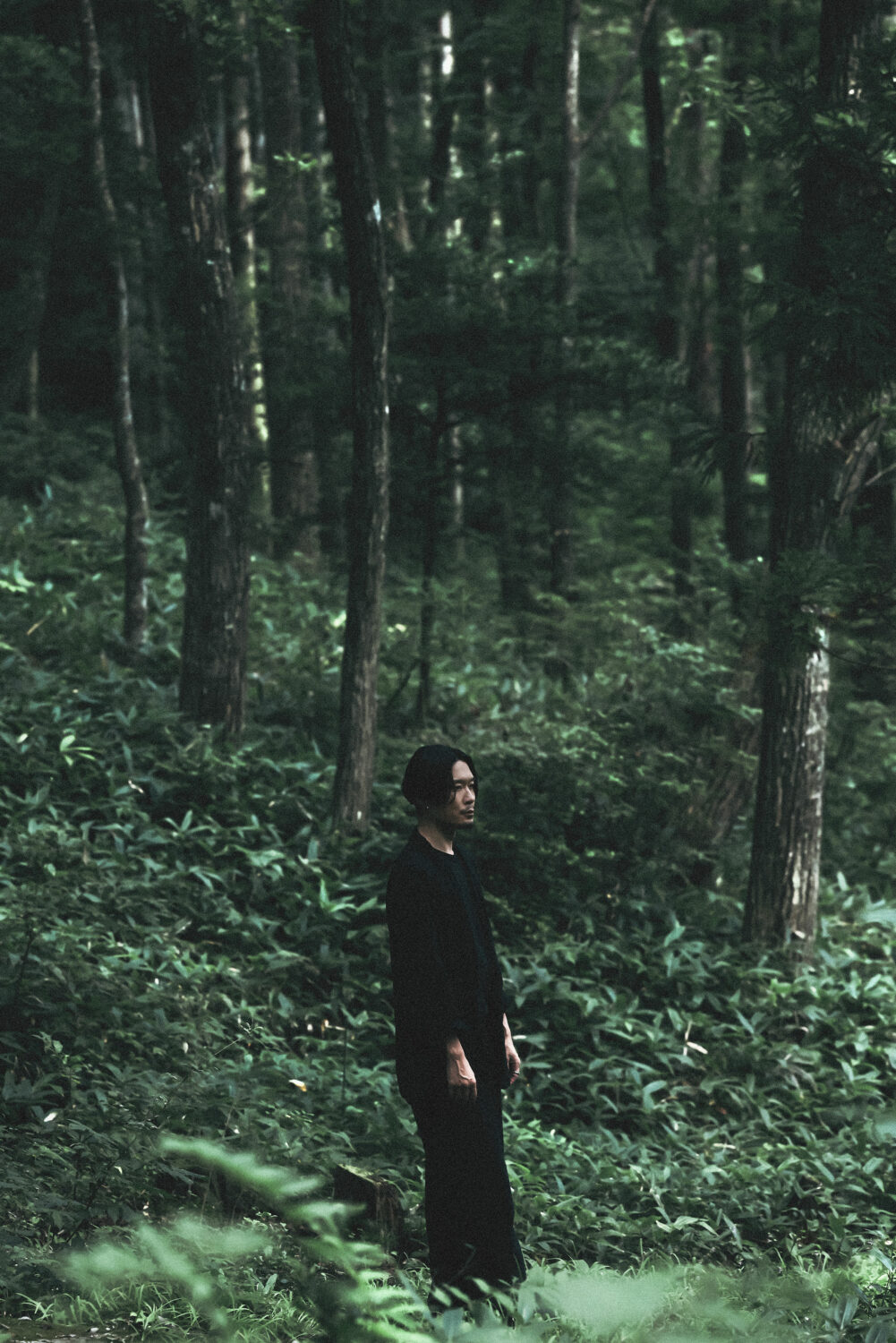 Something Curated: Can you give us some insight into your respective backgrounds and creative practices?

Tenka: I have been running this music brand called Meitei for almost four years now. My interest in the resonance of the elements and moods is the mainstay of this activity. So far, it has been a haunted music called Kwaidan that transliterated old Japanese folklore, and an album piece called Komachi that transliterated the unique nighttime moods created in accordance with the Japanese climate. And now Meitei stands on the album named Kofū. Kofū II has also been released, making it a series of transliterated works. I am paying homage to Japan's past in this series of albums. It is a satire of Japan from a unique and personal point of view. This project is still ongoing. I also do client work, researching and creating music that is needed in various scenes. Through Meitei, I see the possibility of expressing Japan non-verbally through music.
Ryoko Hori: I was born and raised in Osaka, Japan, but have lived in different countries for almost half of my life, and in Berlin for 10 years now. My studies and practices include remedial massage therapy, aromatherapy, as well as perfume making, and I co-founded RYOKO senses salon in 2015. This is a place where we encourage conscious living and offer sensory explorations through treatments, various workshops, collaborations, as well as our carefully curated boutique. My olfactory creations focus on the wonders of natural scents, and their therapeutic qualities by respecting the traditional usages of each plant. It is part of my Japanese background owing to the Shinto belief, which teaches since ancient times that deities called Kami reside in the natural world. An appreciation for nature is deeply rooted in my practice, thus I use only natural ingredients. I believe that essential oils contain the "souls" of plants and really see them as living and spirited materials.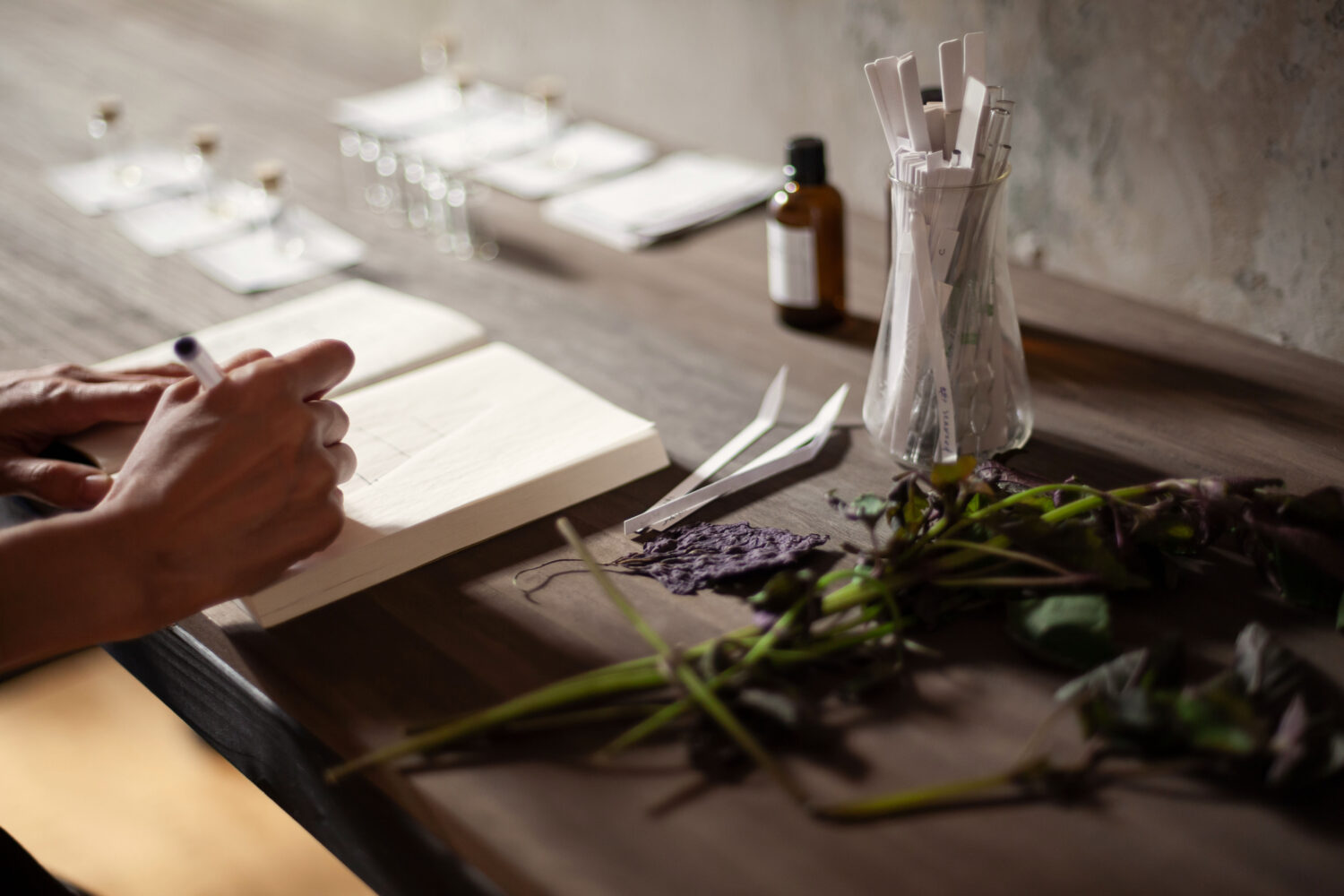 SC: Tell us about your new collaborative project — how does the sonic output, Hydration, and the fragrance relate to one and other?

T: When I walk in the forest, there is the scent of trees, grass and flowers – along with the scent of the lake on the side. Such scents exist in this world as intangible impressions. I believe it is precisely the same impression that music has. Both sound and incense are non-verbal tools and they are in fact close. I sometimes feel as if I am experiencing scents while creating music. I think it is a kind of synesthetic creation. That is why sound meets fragrance. I feel that fragrance also has an encounter with sound. In other words, this project is the embodiment of the fragrance that I have often thought of from sound since the beginning of my musical career. And it was transformed into a unique output by Ryoko. A sense of smell, which music cannot have, was also added to the auditory sense.
RH: I have been fascinated by the invisible facet of scent and sound. Both have indeed something in common by bringing big impact on us. The experiences through these senses are personal and sometimes indescribable, but can nourish us, inspire us, as well as sooth us. It is powerful. I was glad to be asked to create a scent for his album since for me it is just natural to associate a scent with a sound. Funnily enough, I also instantly felt really close to Tenka's creations when his producer introduced him to me for the first time. It was almost like I was seeing my own works.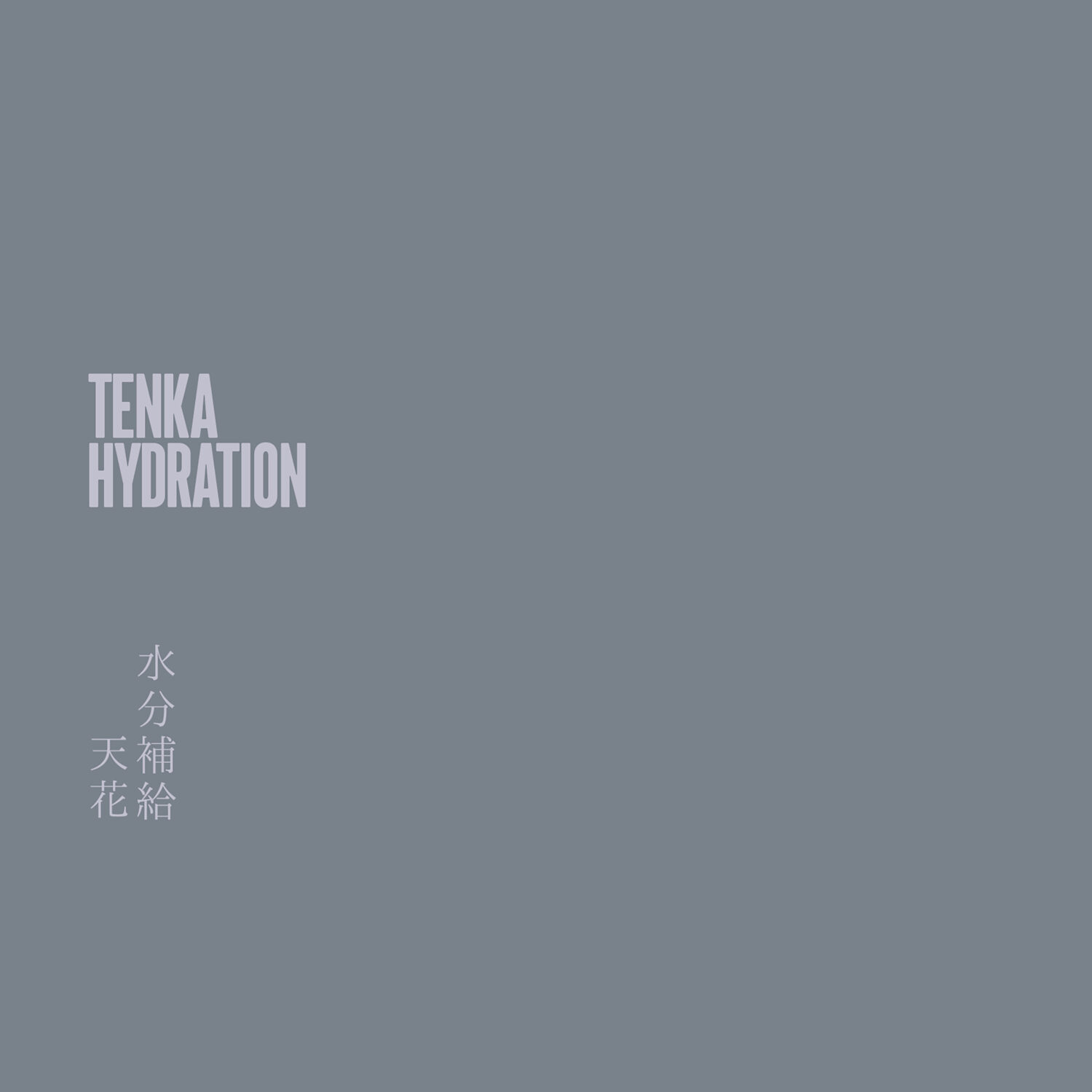 SC: Could you expand on the idea of "listening to a scent," in relation to the traditional Japanese art of Kōdō?
RH: In the Japanese incense ceremony Kōdō, the term "smell" is not used, instead one "listens" to a scent. The origin of incense culture in Japan is linked to the introduction of Buddhism in the 6th century. Oud (agarwood) is burnt to purify as a part of prayer rituals, to connect with ancestors, and to listen to the teaching of Lord Buddha. Burning incense is thus a symbol of spirituality. It is a precious heritage that my ancestors cultivated, left us, and is deeply alive inside me. When working with plants for a scent, I meditate and give attention in order to listen to their voices. Listening is for me an act of respect by stopping and slowing down our pace, which is, I think so needed in this modern society.

SC: Can you talk about your collective process — how has it been working together?

T: I was looking for a scent designer for the final stages of this album's production with Jack [Hardwicke], the founder of Métron Records. He introduced Ryoko to me. I am in Japan. She is in Berlin. We got to know each other over several email exchanges and through video calls. I told her various stories about the album. I answered many questions for her honestly. With that, she began to analyse the necessary ingredients for this fragrance, researching plants and other natural materials that grow and exist in the areas where I do my daily activities. Ryoko's three results arrived at my home from Berlin. I savoured them, one each day, using my sense of smell. I chose the second fragrance. The humid landscape of Japan and the fragrance Ryoko created was close to the impression value of the scents I had often felt in the forest. Of course it is sensory and intuitive. But it was certainly a translation of Hydration's music.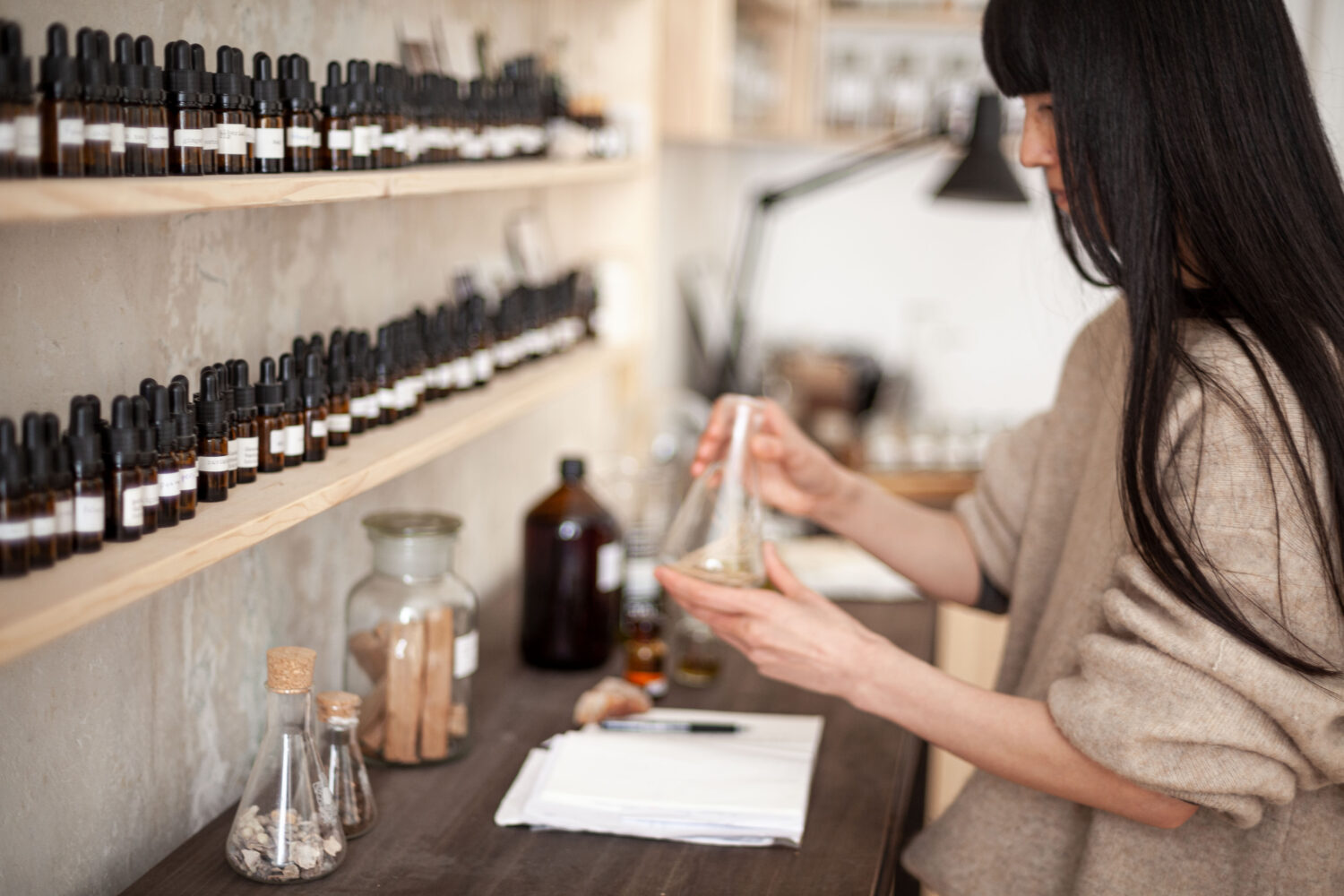 RH: The sense of smell is so personal and intuitive, and intimately connected to one's memories and emotions. With Tenka, we organised video calls and had long email conversations. He told me about himself, his life and creation while I interpreted them into an olfactory language by harmonising thirteen plants; each one has its own stories, characteristics, tones and energies, thus the capacity to speak on our behalf. In addition, I have no doubt that we are, at the cellular level, influenced by our surrounding environment including vegetation and soil, even without knowing it sometimes. So it is essential to research and take local plants into consideration. In his case, camphor tree was an example, and it was indeed one of his sources of inspiration. The camphor which is native to Asia, "Kusunoki" in Japanese with its energy of embracing and offering, is often seen planted in precincts of temples and Shinto shrines. The word "Kusunoki" is said to have originated from "Kusurinoki," meaning a medicinal tree. It is highly soothing and freeing to our spirit – I felt this in Hydration.



Feature image: Tenka. Photo: Yuri Nanasaki