Interview: In Conversation With Interior Designer & Gallerist Max Radford
Established by London-based interior designer Max Radford, behind Instagram account @m_r.a.a.d, over the course of three carefully curated exhibitions, The Radford Gallery has marked itself as a unique platform shining a light on the work of emerging artists, makers and designers tangentially exploring the realm of furniture. Most recently, the itinerant gallery presented its third act in a series of materially led exhibitions, showcasing new works in a collective presentation at Baltic Studios. All the pieces displayed shared a common thread in their materiality of timber and stone, considered from diverse perspectives. Entitled Hard Knocks, the show presented previously unseen works from a progressive group of London-centric designers with highlights including a meticulously crafted Patchwork Cabinet from Lewis Kemmenoe, alongside tables and chairs from the Graywacke series by Carsten in der Elst. To learn more about The Radford Gallery's programme and its founder's ambitions for the project, Something Curated spoke with Max Radford.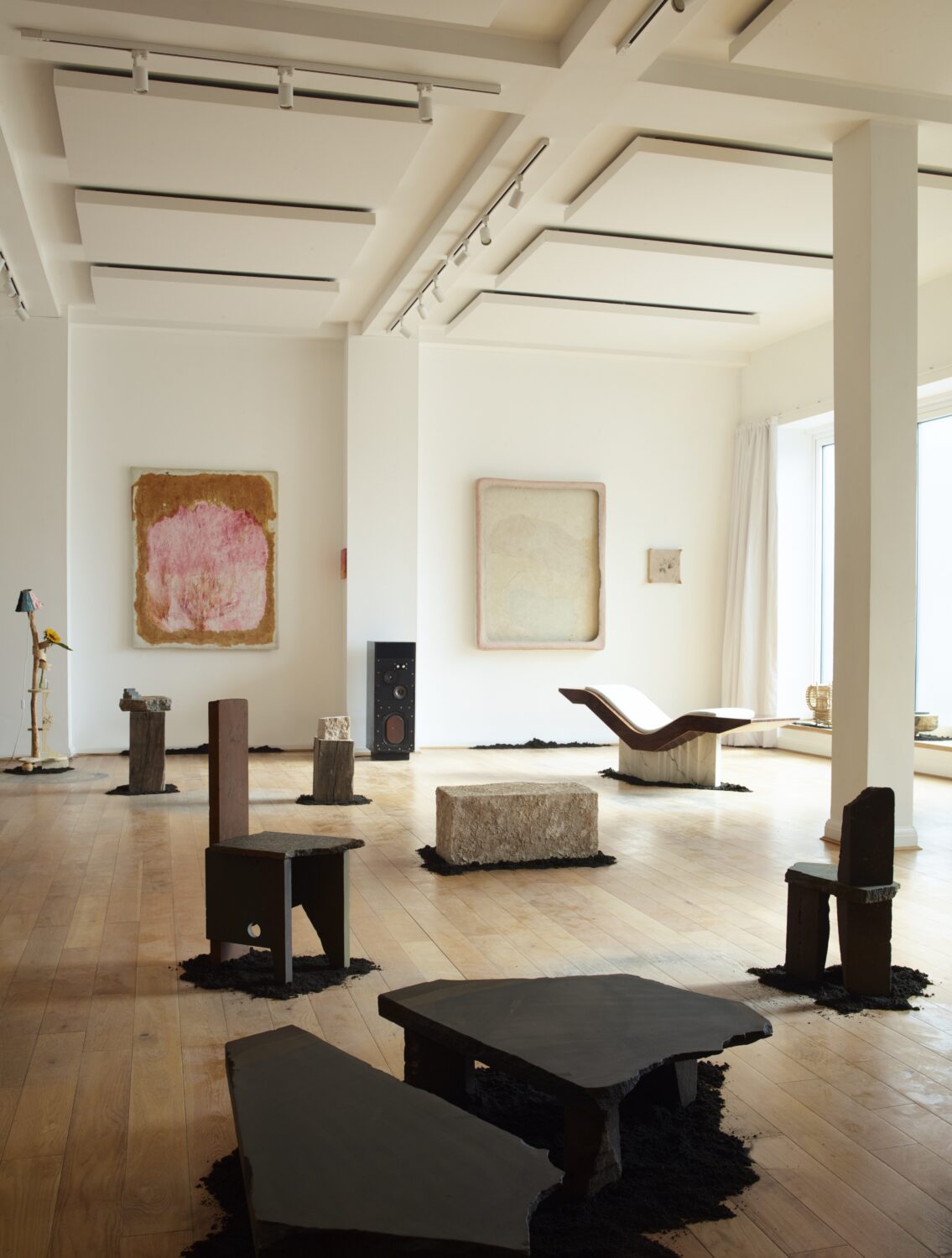 Something Curated: Can you give us some insight into your background; what motivated you to launch The Radford Gallery?
Max Radford: I studied fine art at university and got a summer job in antiques where I got into the interesting side of designing reproductions. This led me into interior design; I was immediately inspired by how much my boss loved antiques in his world and wanted to explore my own interest in it. I have always loved 20th century design but got more and more into it the more I was exposed to it. I had a group of friends within London who were making and dealing in furniture – we were always looking to America and further afield for gallery shows. We looked at the history of UK design and realised people had done it but couldn't understand why no one was doing honest furniture shows, and so started forming the concept ourselves.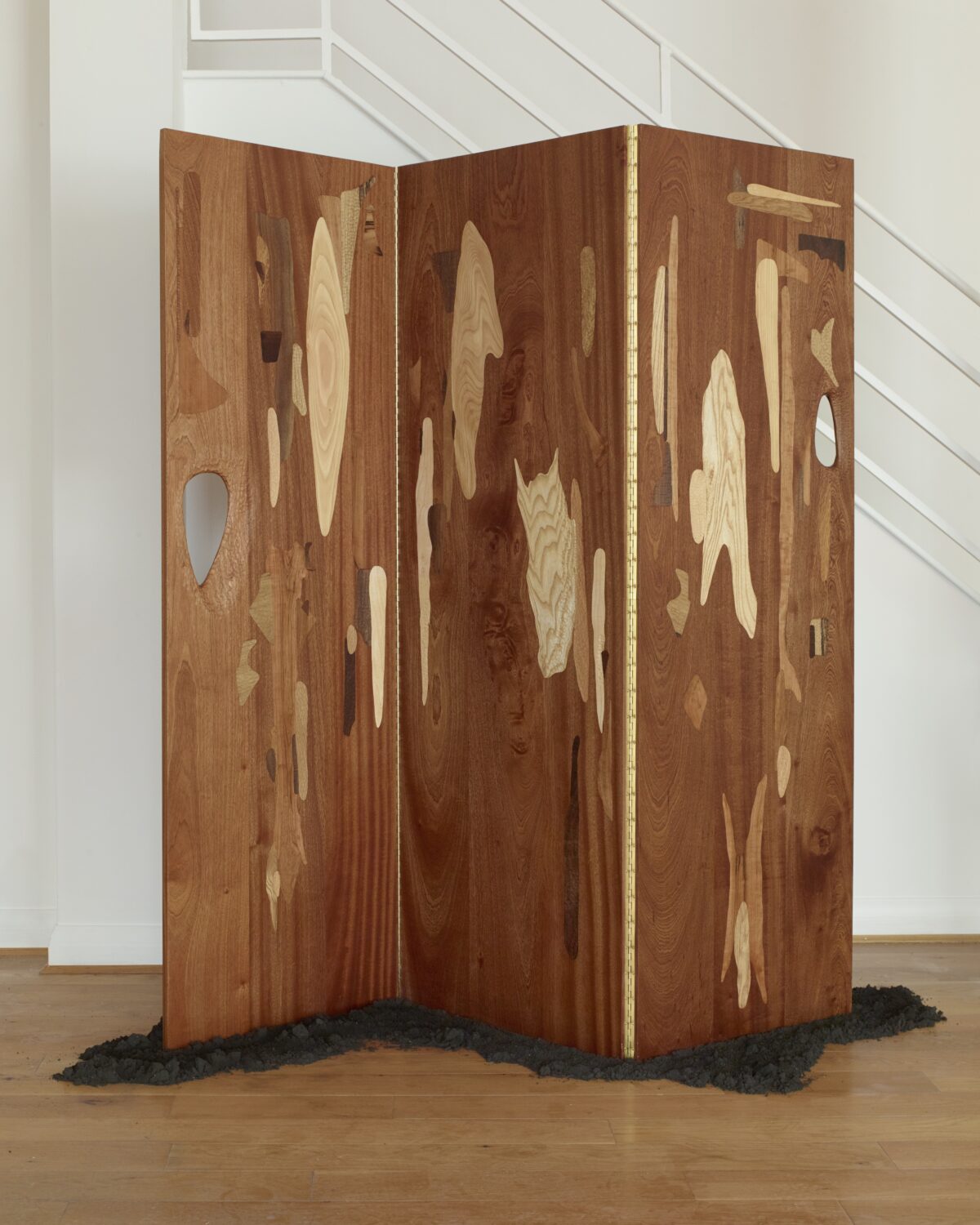 SC: Tell us about Hard Knocks — what interested you in curating an exhibition around timber and stone?
MR: Having just shown works based around metal and glass at Cold Sheets, our exhibition last December, and wanting to continue in the theme of a show with a basis in materiality, timber and stone seemed like a tactile and organic group of materials of which to base the show on.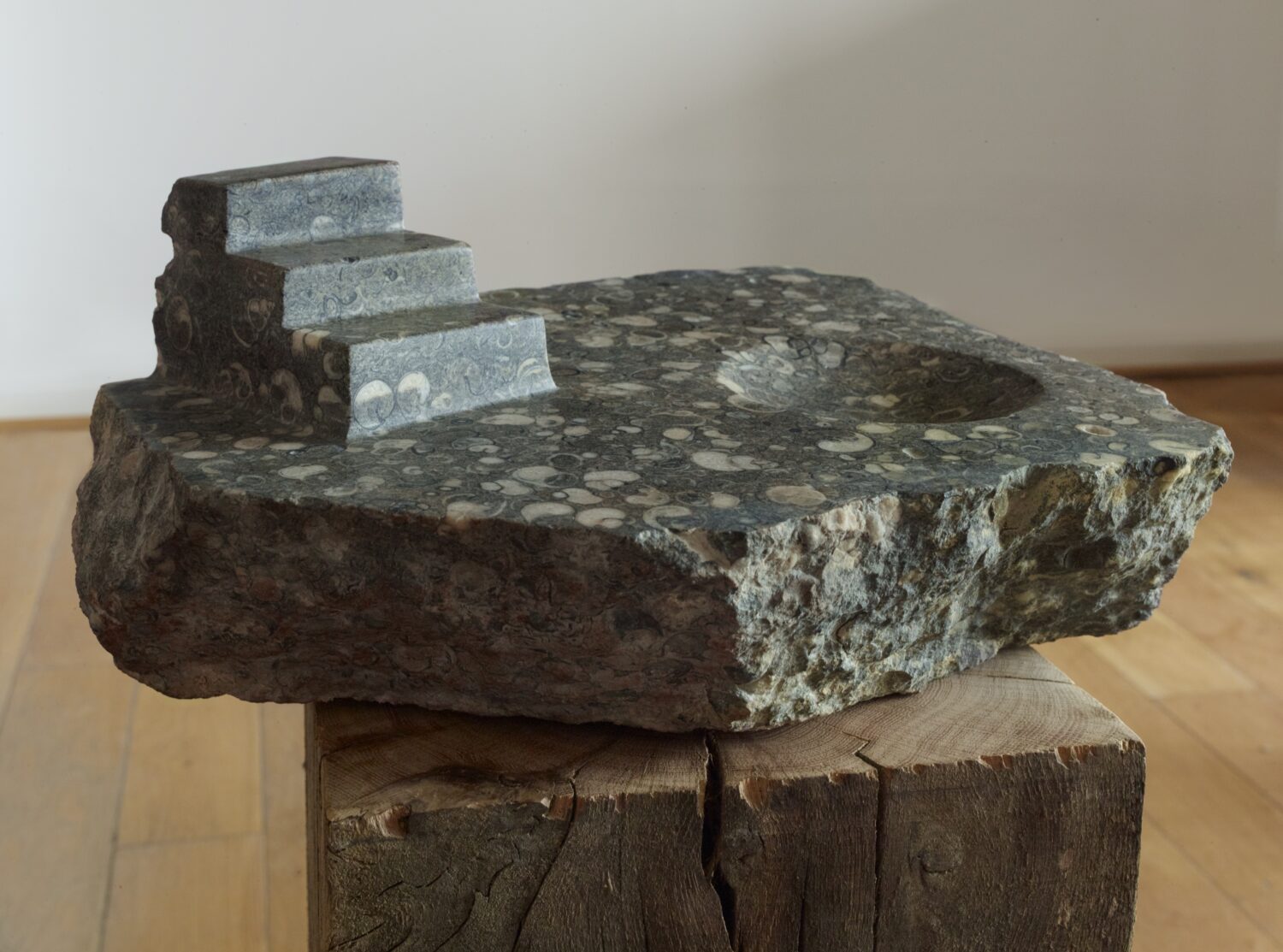 SC: Can you expand on the thinking behind the selection of artists, designers and makers included in the show?
MR: Hard Knocks is a continuation from Cold Sheets, where we created the group for the show based on what materials exhibitors from the very first show were using in their current practice. With such a broad selection of artists and designers it would have been near impossible to curate – a similar materiality felt like a simple rule for the curation and I think it works very well.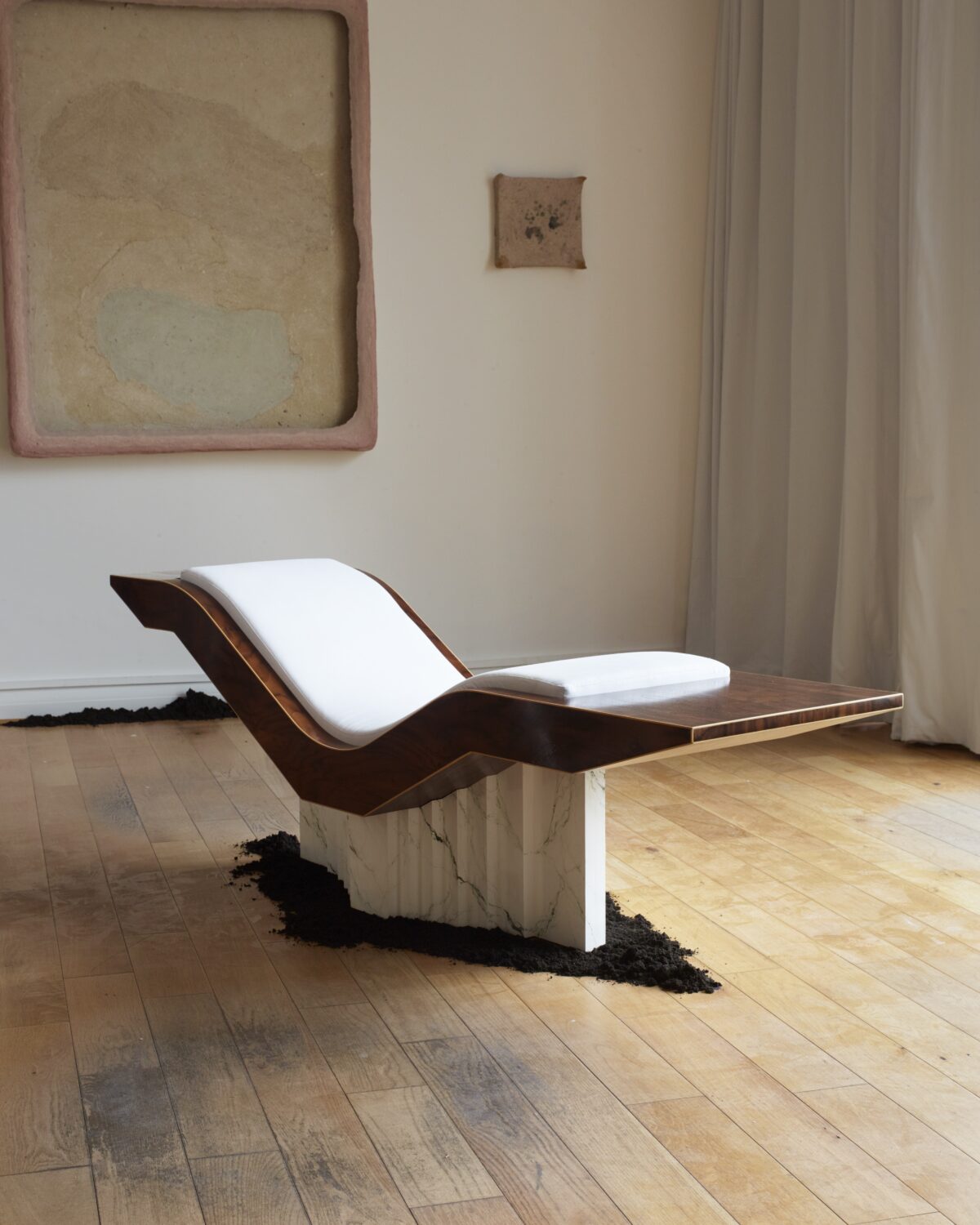 SC: How did you utilise Baltic Studios as a site of display?
MR: We have been lucky in that the Baltic Studios space lends itself very well to the exhibition; the space has recently been renovated with new track lights and curtains and this has really helped the feeling of the show. Our curation and design of the show – black sand surrounding each object and on the floor beneath the wall – works is an attempt at a low intervention and sustainable way of bringing all the works together. This is the same school of thought as the previous exhibitions where we used calico that we then recycled and rented construction equipment.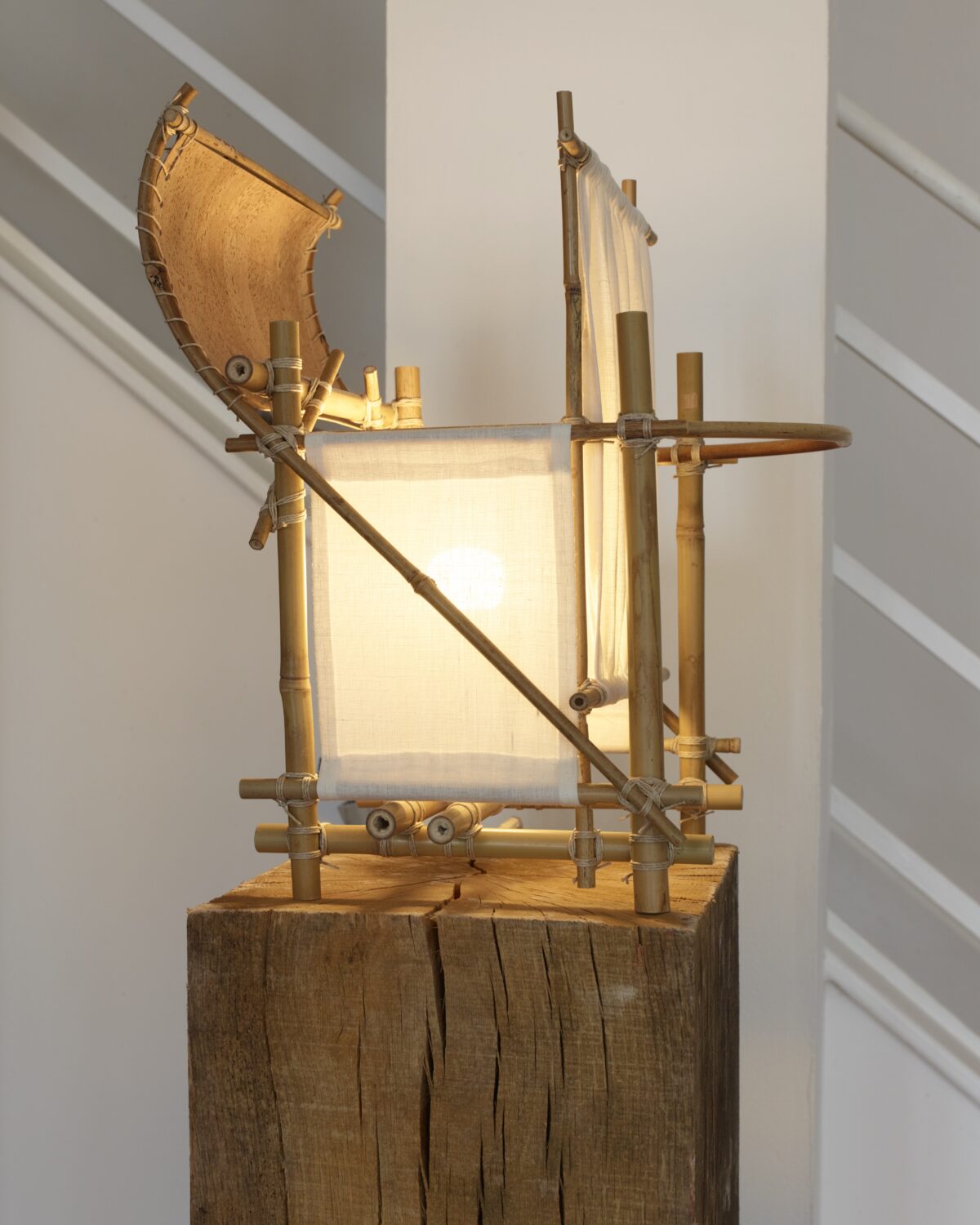 SC: Has your approach to the platform shifted or evolved since its founding?
MR: In short no, this exhibition still feels like a continuation from the very first show. However, now looking forward the gallery will be looking to show another group of new artists and designers whilst still showing works from some of the original contributors. We are really looking forward to meeting new contributors, having spent the past few years keeping an eye out for those whose work that we like and we will begin to action that soon.



Feature image: Hard Knocks, installation view. Courtesy The Radford Gallery