Strange Clay: Ceramics In Contemporary Art
Open now and running until 8 January 2023, London's Hayward Gallery presents Strange Clay: Ceramics in Contemporary Art, an ambitious group exhibition exploring how contemporary artists have used the medium of clay in inventive and unexpected ways. Given the recent surge of interest in ceramics by artists around the world, as well as countless people who enjoy sculpting clay as a pastime, Strange Clay offers a timely reflection on this vital and popular medium. Curated by Dr Cliff Lauson, the show features multi-generational artists, from ceramic legends Betty Woodman, Beate Kuhn, Ron Nagle and Ken Price, to a new generation of artists pushing the boundaries of ceramics today.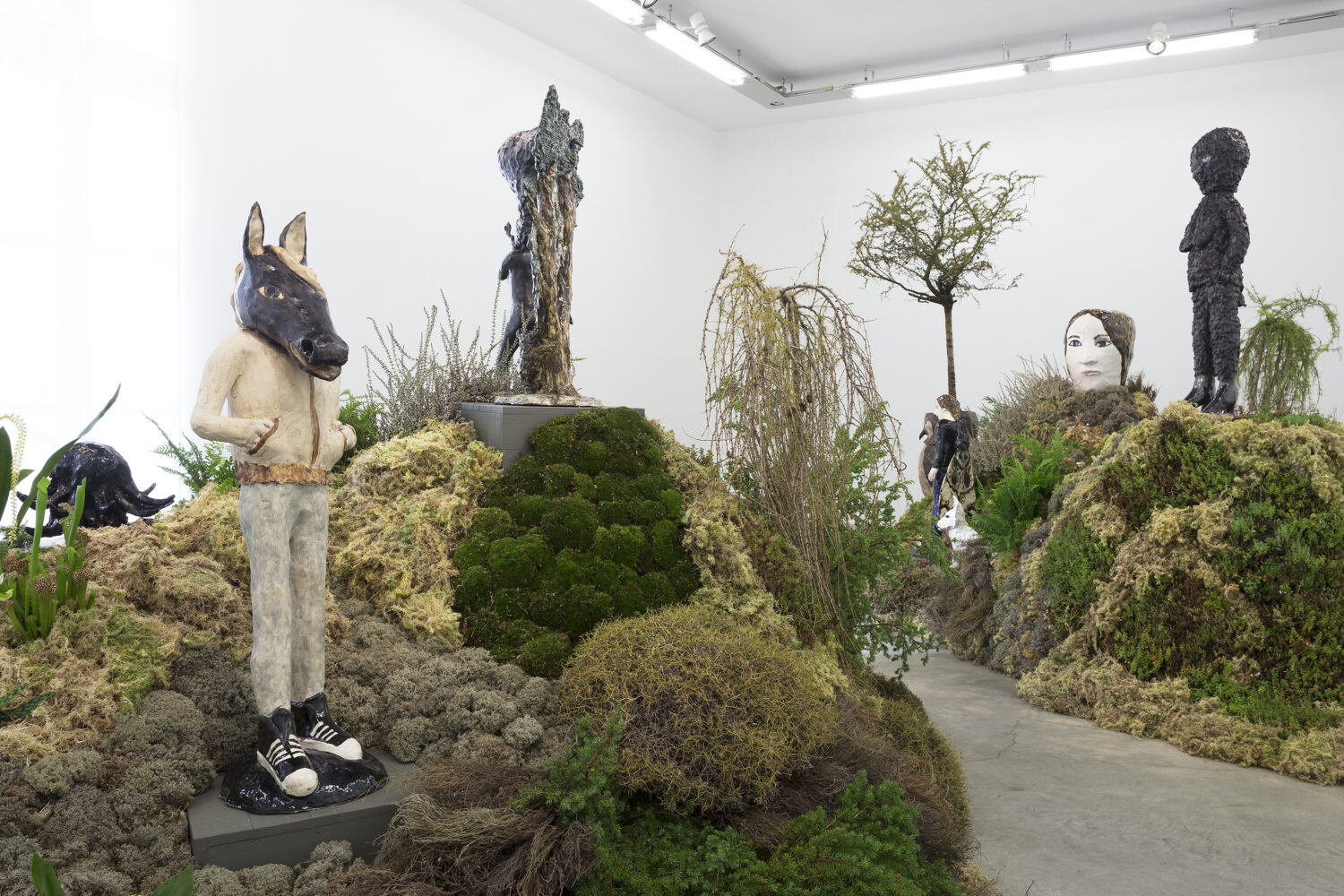 On the thinking behind the selection of artists included, Dr Lauson tells Something Curated: "The artists in Strange Clay have in common inventive ways of taking ceramics out of the everyday and familiar. They are interested in working against the grain to defy and seeming to exceed the natural limits of the material, both in terms of scale and fragility. Artists are also interested in how objects can become carriers of narratives and stories — like vessels of these things, but not in any traditional sense. The exhibition brings together 23 international artists who all bring new and different ways of thinking about clay and ceramics."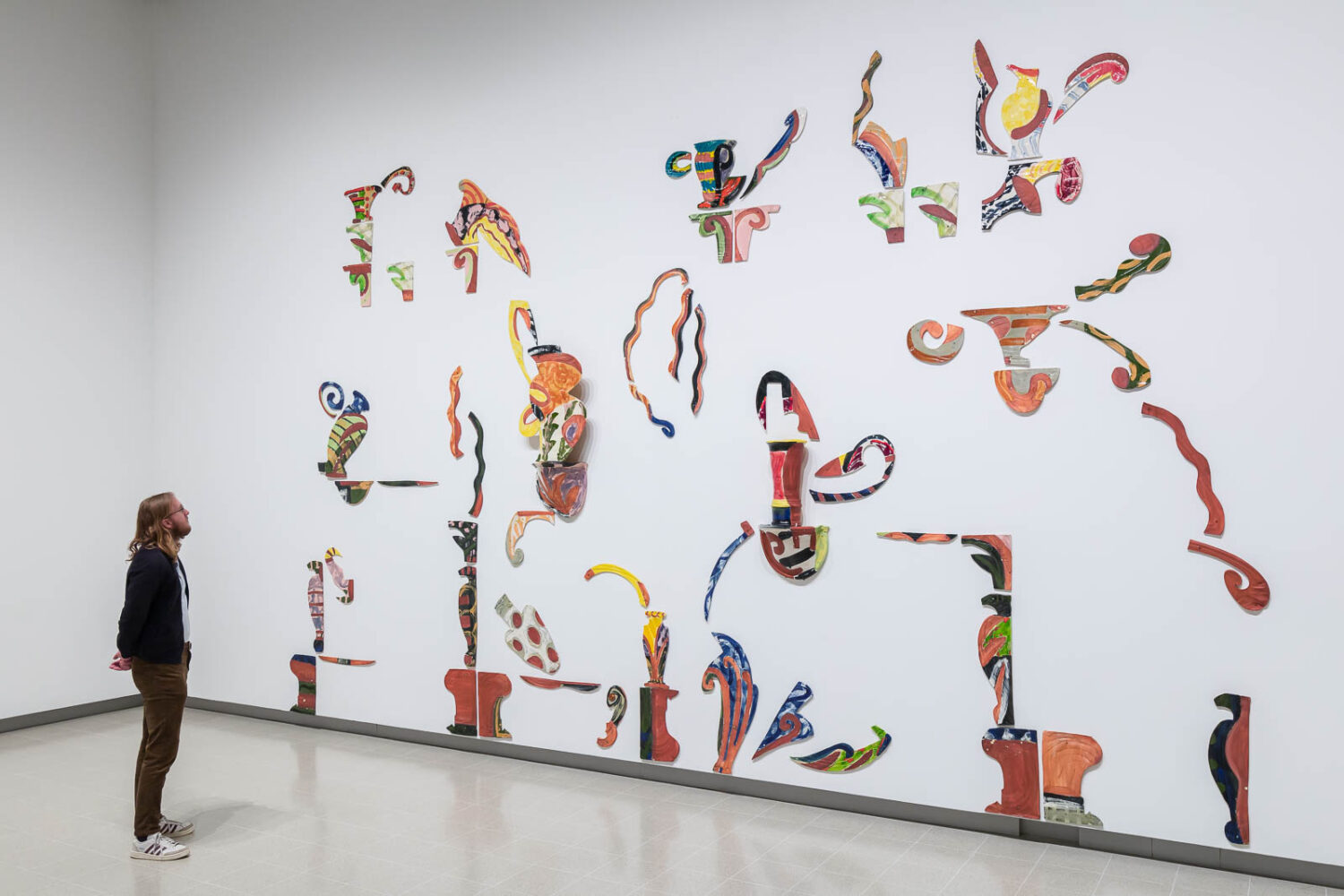 The show explores the expansive potential of clay through a variety of playful as well as socially-engaged artworks. The diverse works vary in scale, finish and technique, and address topics that range from architecture to social justice, the body, the domestic, the political and the organic. Regardless of background or route into the material, all of the artists in the exhibition celebrate the sheer possibility and versatility of clay. In a brand new commission for the exhibition, titled Till Death Do Us Part (2022), Lindsey Mendick explores the domestic realm as a site of conflicts and negotiations. A reflection on the ambivalence of domestic settings and relationships, the home is represented as a battleground where vermin infiltrate every corner of the house.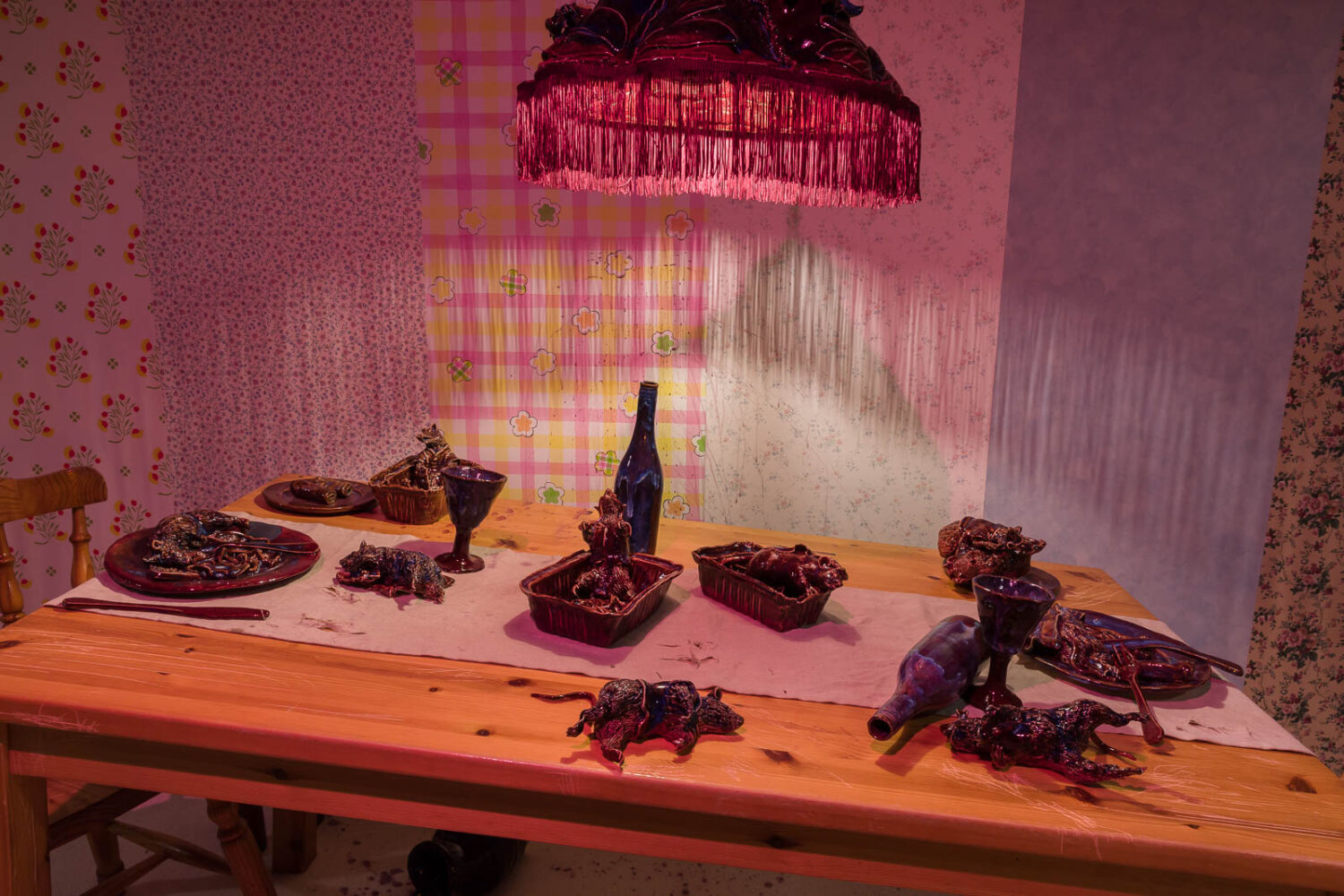 Mendick explains to SC: "Till Death do Us Part explores the complex struggles and petty challenges of cohabiting with a partner. The installation takes the form of a fragmented haunted house, where instead of the inhabitants being at war, the rodents and pests have taken over. Each species vying to control and take over the domestic sphere!" Elsewhere on display, Takuro Kuwata radically reinterprets the shape of a traditional Japanese tea bowl or chawan – a vessel used to prepare and make tea for traditional ceremonies. Greatly varying in scale, the artist's sculptures are glazed with elaborate colours and textures that evoke organic forms, pushing traditional techniques to create something entirely unique and surprising.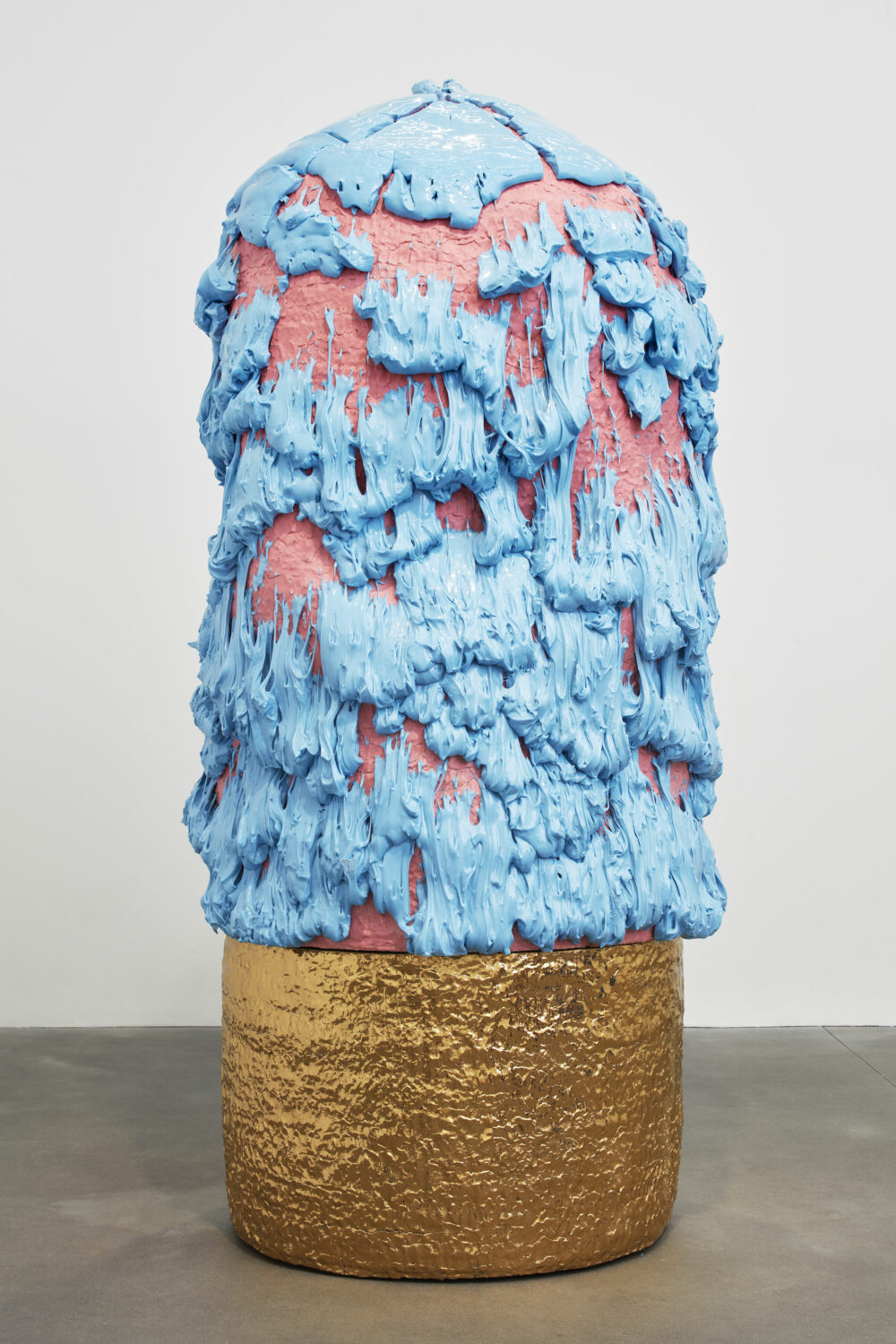 Expanding on his work, Facecrime (2019), Jonathan Baldock tells: "Facecrime (2019) was the result of a residency in Camden Arts Centre's ceramic studio which I had been awarded the previous year… I wanted to explore an alternative history of clay that went beyond the idea of the studio potter or clay used for functional domestic objects. In my research I discovered clay had been used as means of communication as is evidenced in the earliest discovered written language – cuneiform on clay tablets. This now extinct language existed for thousands of years and acts as a direct bridge to see how people then felt in their beliefs, ideas, and relationships. Perhaps what is so exciting about this is the fact that we can relate to so much of it today – the human experience has changed very little. How incredible. I mirrored this now extinct language with the fastest growing language today – the emoji."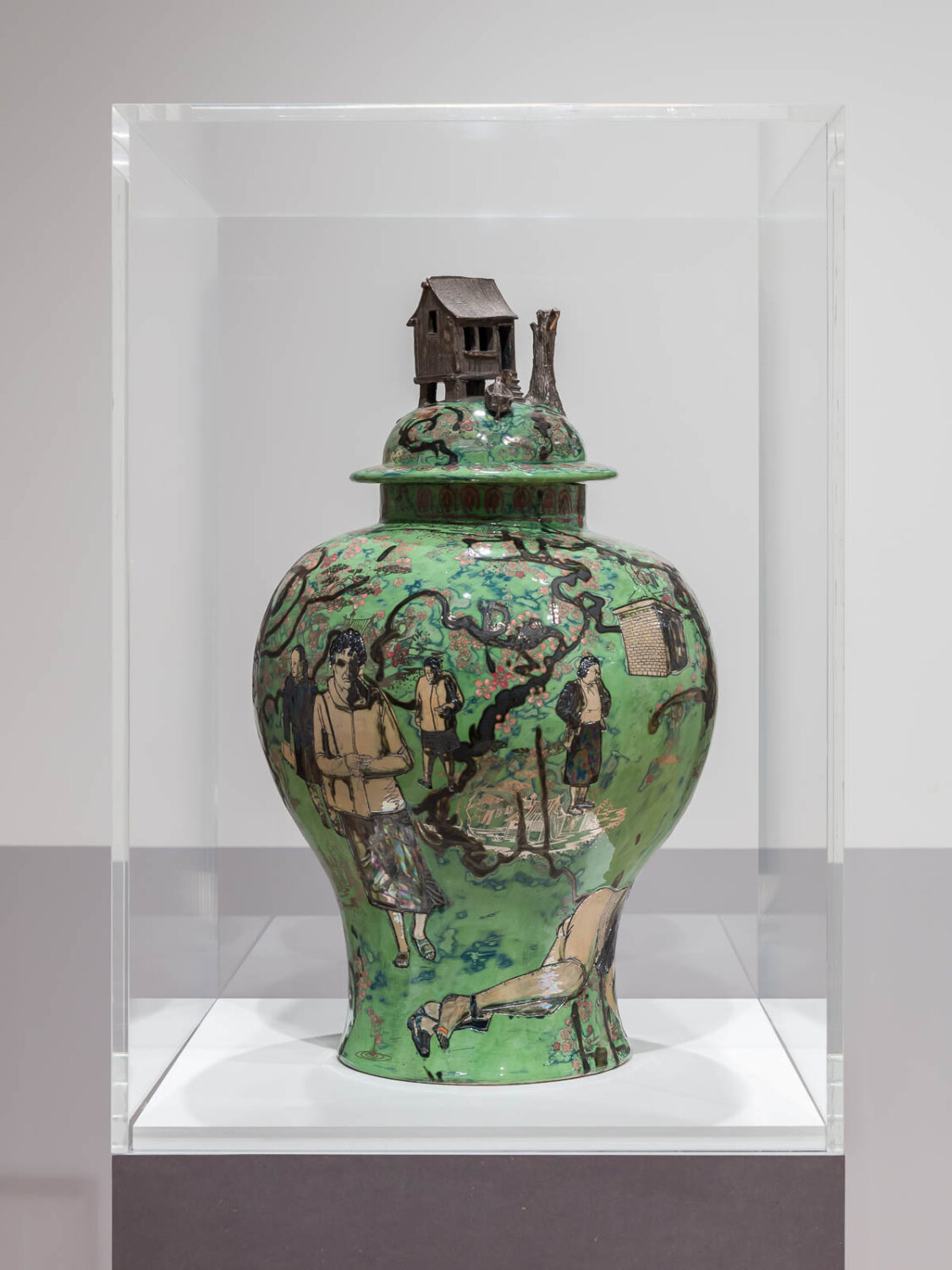 Offering insight into his use of Hayward Gallery as a site of display, Dr Lauson says: "The Hayward Gallery is renowned for its brutalist architecture, and has five large galleries. While most of us are familiar with ceramics that are domestic in scale, the exhibition includes some incredibly ambitious artworks that not only take architecture as their subject matter, but incorporate the physical environment in how they are presented." He continues: "There are several dialogues and themes within the exhibition shared by groupings of artworks. In addition to architecture, artists explore topics as diverse as social media, identity politics, oceanic mythologies, and the sinister side of the human psyche. Still others demonstrate different takes on re-inventing the traditional vessel form. With several works in each room, there are definitely conversations that take place between works as well as between generations of artists."



Feature image: Installation view of Takuro Kuwata, Strange Clay: Ceramics in Contemporary Art at the Hayward Gallery. Photo: Mark Blower. Courtesy the Hayward Gallery.