Interview: Yinka Shonibare On Equipping The Next Generation To "Thrive Not Just Survive"
British-Nigerian artist Yinka Shonibare's multi-disciplinary practice explores colonialism and post-colonialism within the context of globalisation. Through examining race, class and the construction of cultural identity, Shonibare's works comment on the tangled interrelationship between Africa and Europe, and their respective economic and political histories. Guest Artists Space (G.A.S.) Foundation, an evolution of Guest Projects, Shonibare's long-standing London-based artists residency initiative, opens its doors to the international community for the first time in November 2022, coinciding with ART X Lagos, West Africa's leading commercial art fair. The Foundation's international launch is marked by a series of intimate and celebratory events with leading figures from the international art world, strengthening Nigeria's position as a cultural powerhouse. It also offers the opportunity to see the Foundation spaces activated and showcasing the outcomes of the first residencies.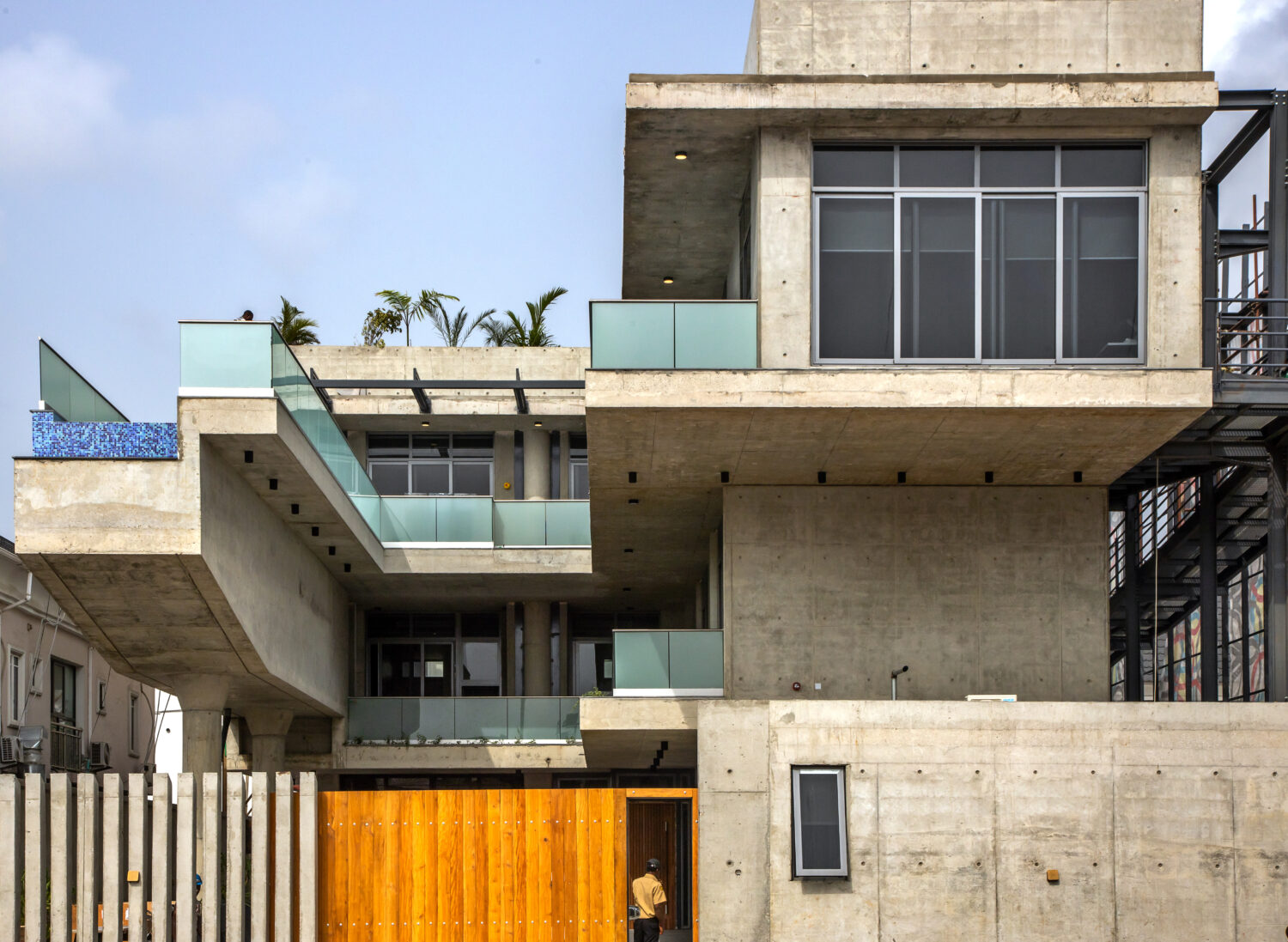 Originally conceived in 2019 by Shonibare, G.A.S comprises two major new Nigeria-based creative hubs completed in early 2022, providing opportunities for those working in the fields of contemporary art, design, architecture, agriculture and ecology by giving space and resources to research, experiment, share, educate and develop work. The first G.A.S. building located in Oniru, Lagos is a modern structure fusing Brutalism with traditional Yoruba architectural principles, which wraps around a central courtyard. Designed by Ghanaian British architect Elsie Owusu in collaboration with Lagos-based Nigerian architect Nihinlola Shonibare of NS Design Consult, who was additionally commissioned to execute the interior design concept, it intends to support international cultural exchange by establishing connections between Africa's art markets and the global art community.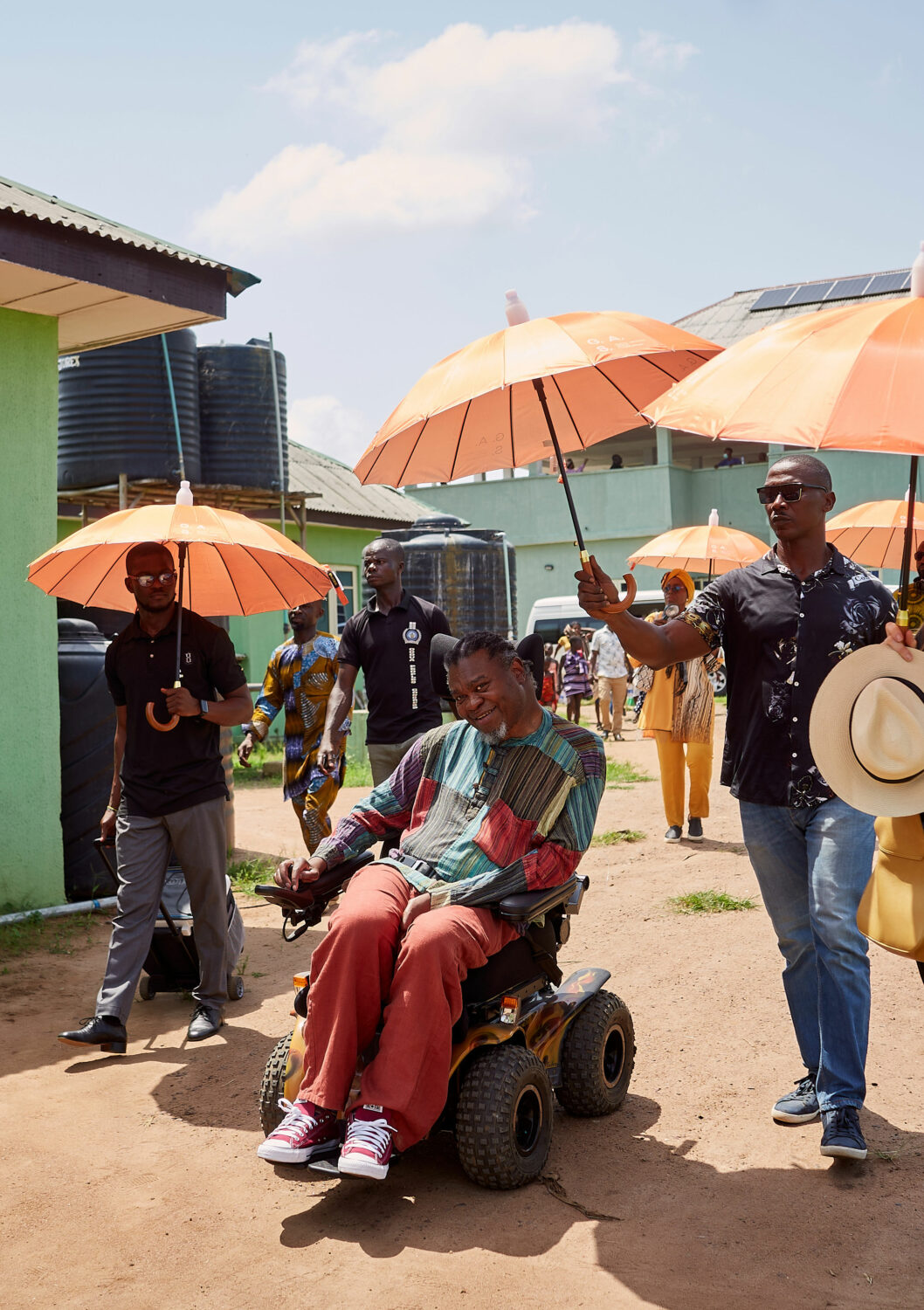 Shonibare tells Something Curated: "I decided to create a physical space for G.A.S. in Lagos after my visit to Nigeria – that was at least eight years ago now. When I was in Lagos, I saw there was a need for a space for artists and a platform. In London, I was already running a space called Guest Projects and that was a place in which I gave artists a space for a month to make exhibitions or to do other things they would like to do, like performances and so on. And after running that for eleven years, and of course following my visit, I decided that Lagos could do with a space like that, where we can have cultural exchange – and bring in a lot of international artists as well as local artists to work together. The space is multidisciplinary, so it's not just visual arts; curators can also do residencies, as well as those working across other disciplines, including research. So, primarily, that's why I decided to do this here in Lagos – so that the opportunities can be expanded beyond what I was doing in London already."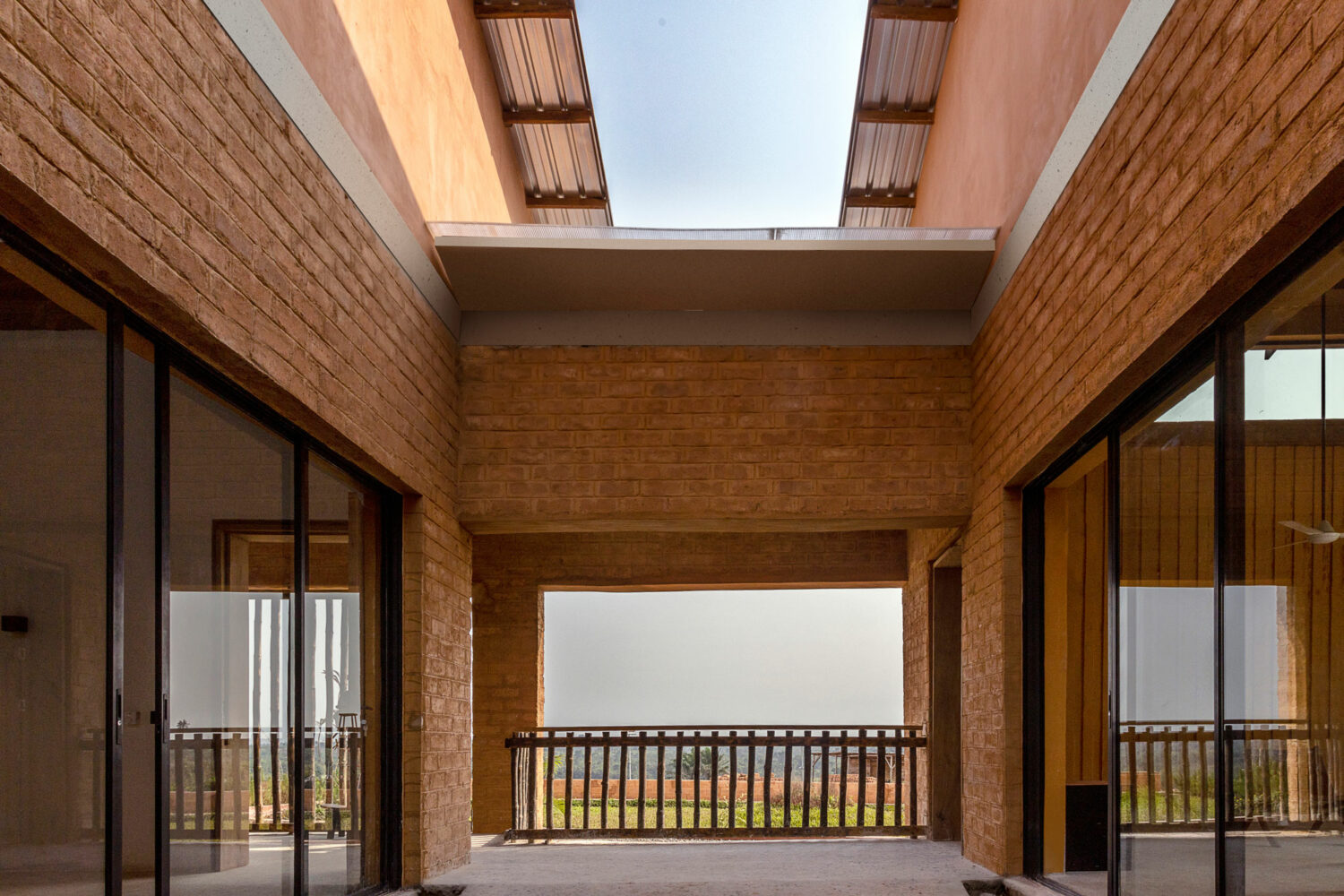 The new space comes equipped with live/work units and an adaptable multi-use studio/project/gallery space. Since its completion in spring 2022, the site has hosted its inaugural G.A.S. Fellows and residents, including Lynhan Balatbat Helbock, Femi Johnson, Emma Prempeh, Portia Zvavahera and Gideon Gomo. From exhibition-making to cooking salons and research on new technologies, this first cycle demonstrates the rich variety of creative practices facilitated at G.A.S. A second G.A.S. site sits on the lush, sprawling Ecology Green Farm in Ijebu. Its building, designed by Papa Omotayo of MOE+ with interior design by Temitayo Shonibare, provides space for artists, scientists, agriculturists, and researchers and was created with sustainable infrastructure and food security for the local community in mind. The build has stayed true to the farm's guiding "sustainability first" ethos by only using local artisans and materials for construction; they include 40,000 bricks made from soil dug up for the foundations.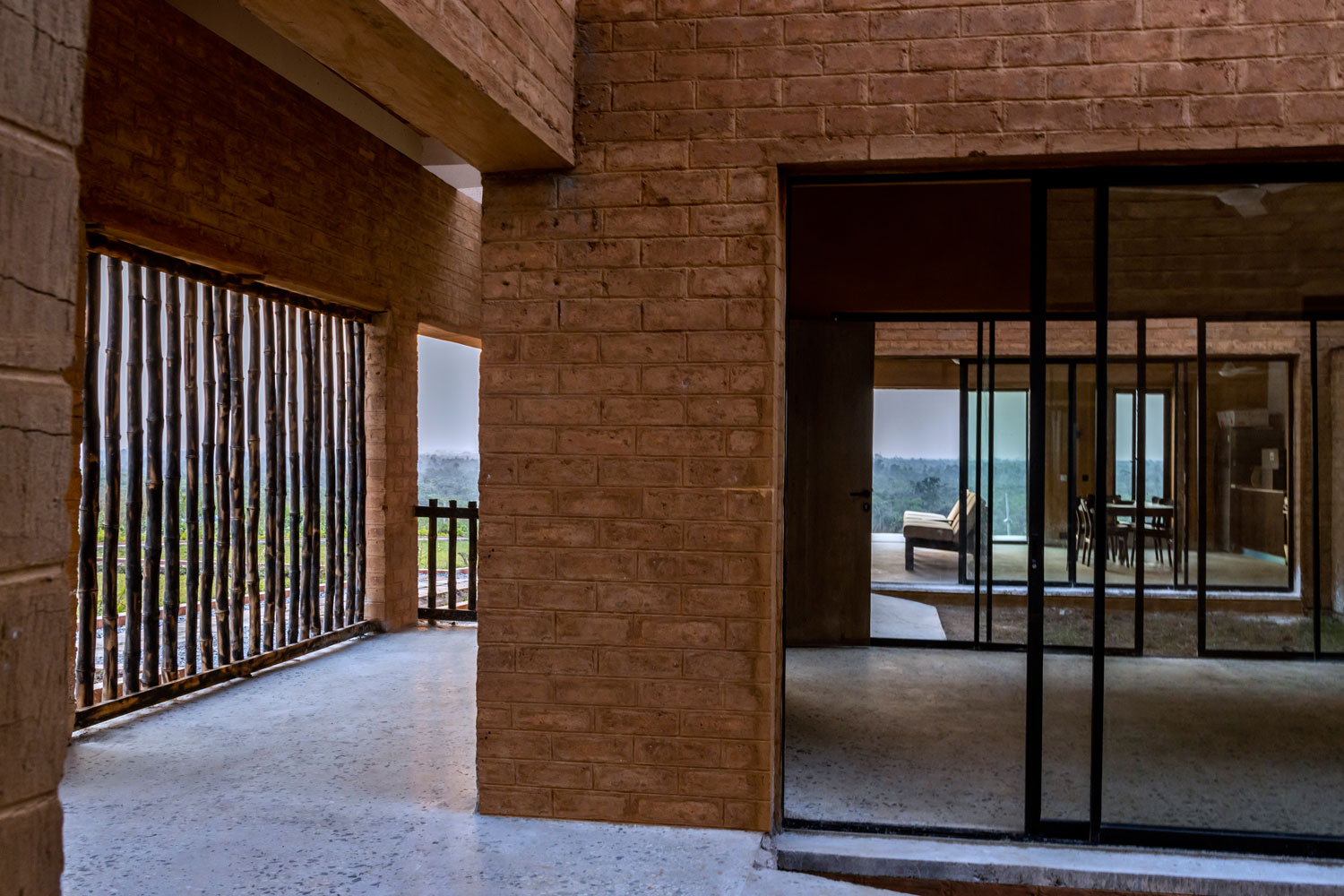 Shonibare explains to SC: "The Ecology Green Farm is a 54-acre farm and it's around 3 hours from Lagos. On the farm, we plant a number of different crops, from cassava to plantains – lots of the local produce that can be found here. But the main reason for doing that is to contribute to food sustainability, to contribute to the local economy, and also infrastructural development. Of course, I would like people doing research in ecology and conservation to be able to do projects on the farm. And we will have different types of artists also going to the farm. The people who do the residencies in Lagos have opportunities to go to the farm and develop projects there. I also have some long term plans for the farm, to engage with local women in the area, to support the crafts industry there, to create workshops for weaving and for pottery, as well as contributing to learning about agriculture – we have already trained people in the area on how to use the greenhouses that we have there – so it's also about career development for farmers, serving the community both locally and nationally."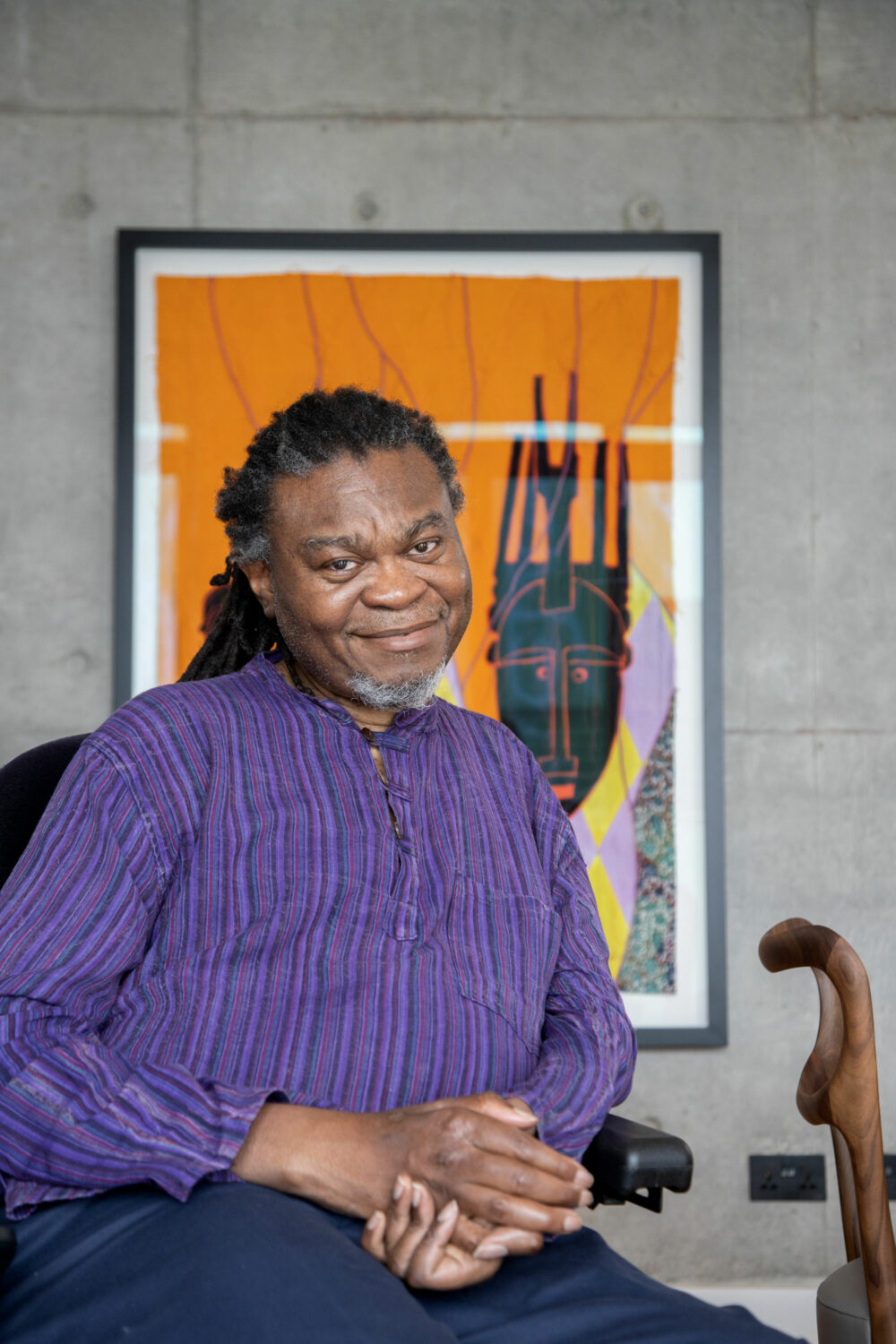 The Ecology Green Farm is part of the World Weather Network: a constellation of weather stations with 28 art organizations around the world, formed in response to the climate crisis. Raqs Media Collective will be the G.A.S. weather reporters and will be stationed at the farm from early 2023, where they will work with other residents, visiting artists and researchers whilst engaging with a wider network of peers, artists, scientists and farmers across the very different geological regions of Nigeria. With important library donations from John Picton, Emeritus Professor of African Art in the University of London, the Foundation is building an exhaustive research library, with volumes ranging from sociology, anthropology, arts, and more. Shonibare adds: "The art world needs to evolve – there is a rich vein of talent out there, but we might lose them if the status quo of the last thirty years remains. We are working with the local community, whilst opening doors for the next generation, equipping them to thrive not just survive."



Feature image: Yinka Shonibare at Ecology Green Farm, Ijebu. Courtesy G.A.S. Foundation