Ana Mendieta — The Cuban-American Artist Whose Feminist Thought Took Shape In Nature
Cuban-born multidisciplinary artist Ana Mendieta produced a diverse and radical body of work that traversed photography, film, video, drawing, sculpture, and site-specific installation over the course of her short life. Exploring complex themes including dislocation, separation and our connection to nature, her combination of form and documentation most famously manifested in a series she called Siluetas; these ephemeral and powerful traces of the artist's body in the landscape were often altered by environmental elements such as fire and water. Influenced by Afro-Cuban traditions, during her lifetime, Mendieta produced over 200 works of art using earth as a sculptural medium. Born in Havana, Cuba, on 18 November 1948, Mendieta relocated to the United States as part of Operation Peter Pan, which resettled children during the Cuban Revolution. After a turbulent and nomadic childhood, she eventually arrived in the Midwestern state of Iowa.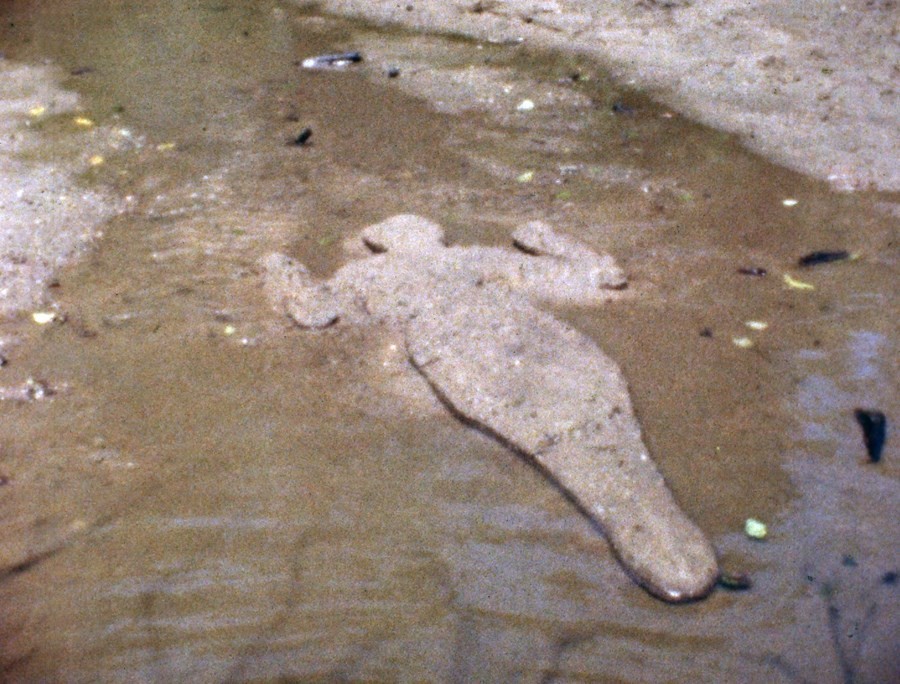 It was there that Mendieta pursued her studies, earning a BA in Fine Art in 1969 and an MA in Painting in 1972, both from the University of Iowa. Looking to develop a more compelling method of image making, Mendieta then enrolled in the University's progressive Intermedia programme, established and led by the German artist Hans Breder. During this formative time, she became fascinated by the work of Vito Acconci, Lynda Benglis, Chris Burden, Bruce Nauman, Robert Smithson, and Carolee Schneeman, as well as the practices of the Viennese Actionists and the Fluxus group, among others. In a wave of intense productivity, Mendieta swiftly developed a prolific practice in which her body, the earth, and other organic materials such as blood, plants, and feathers, became the subject of photographs, films, and videos, as well as performances, prints, and artist's books.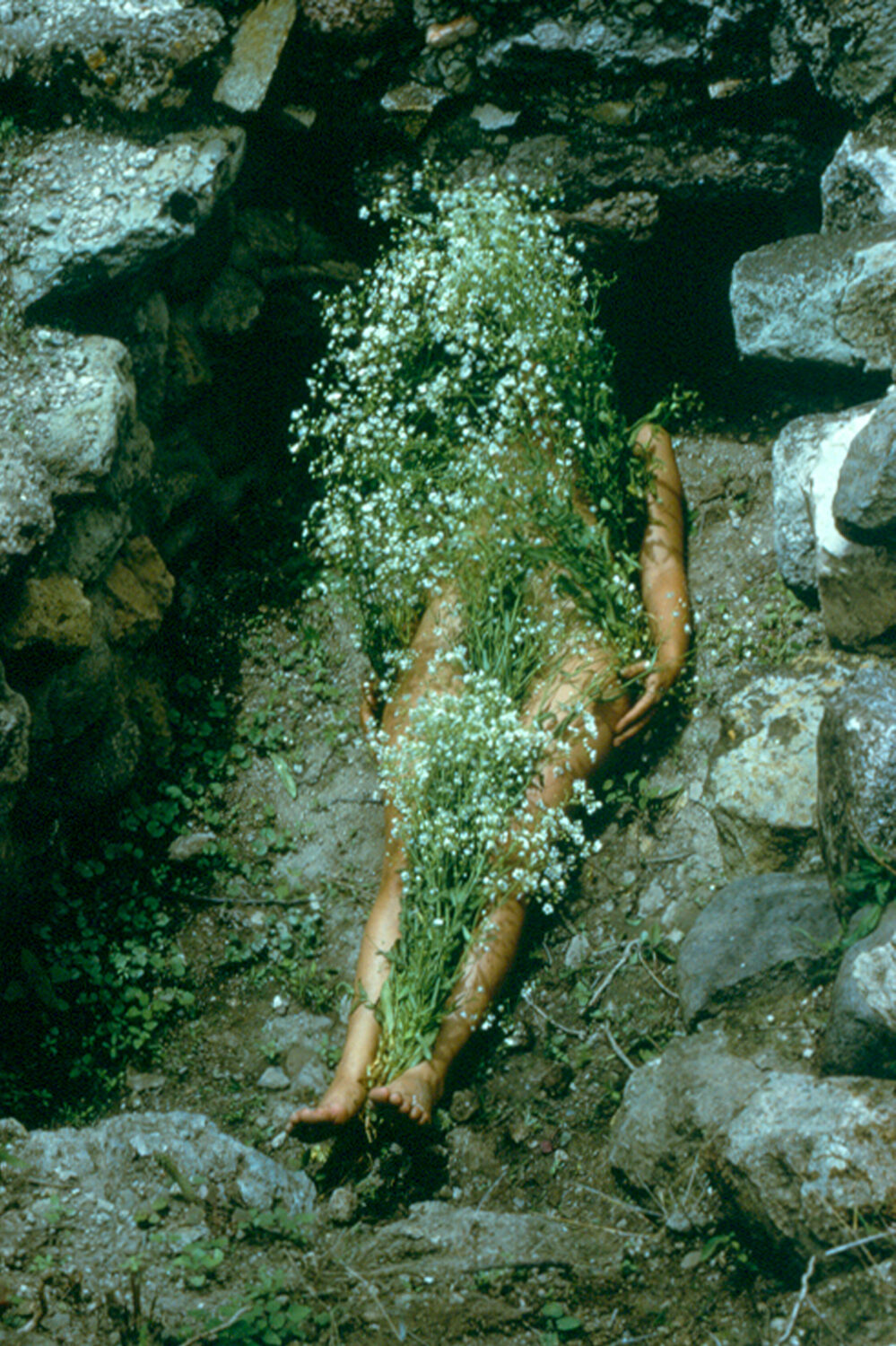 In 1973, Mendieta travelled to Mexico with her class, where she began her Silueta series, in which her body, or an outline of it, was impressed into various sites. That same year she performed Untitled (Rape Scene) in her apartment in response to the rape and murder of a local student, and made the video Sweating Blood; in both works she again used her own body to address violence against women. In a 1981 artist statement, Mendieta said: "I have been carrying out a dialogue between the landscape and the female body based on my own silhouette. I believe this has been a direct result of my having been torn from my homeland during my adolescence. I am overwhelmed by the feeling of having been cast from the womb. My art is the way I re-establish the bonds that unite me to the universe. It is a return to the maternal source."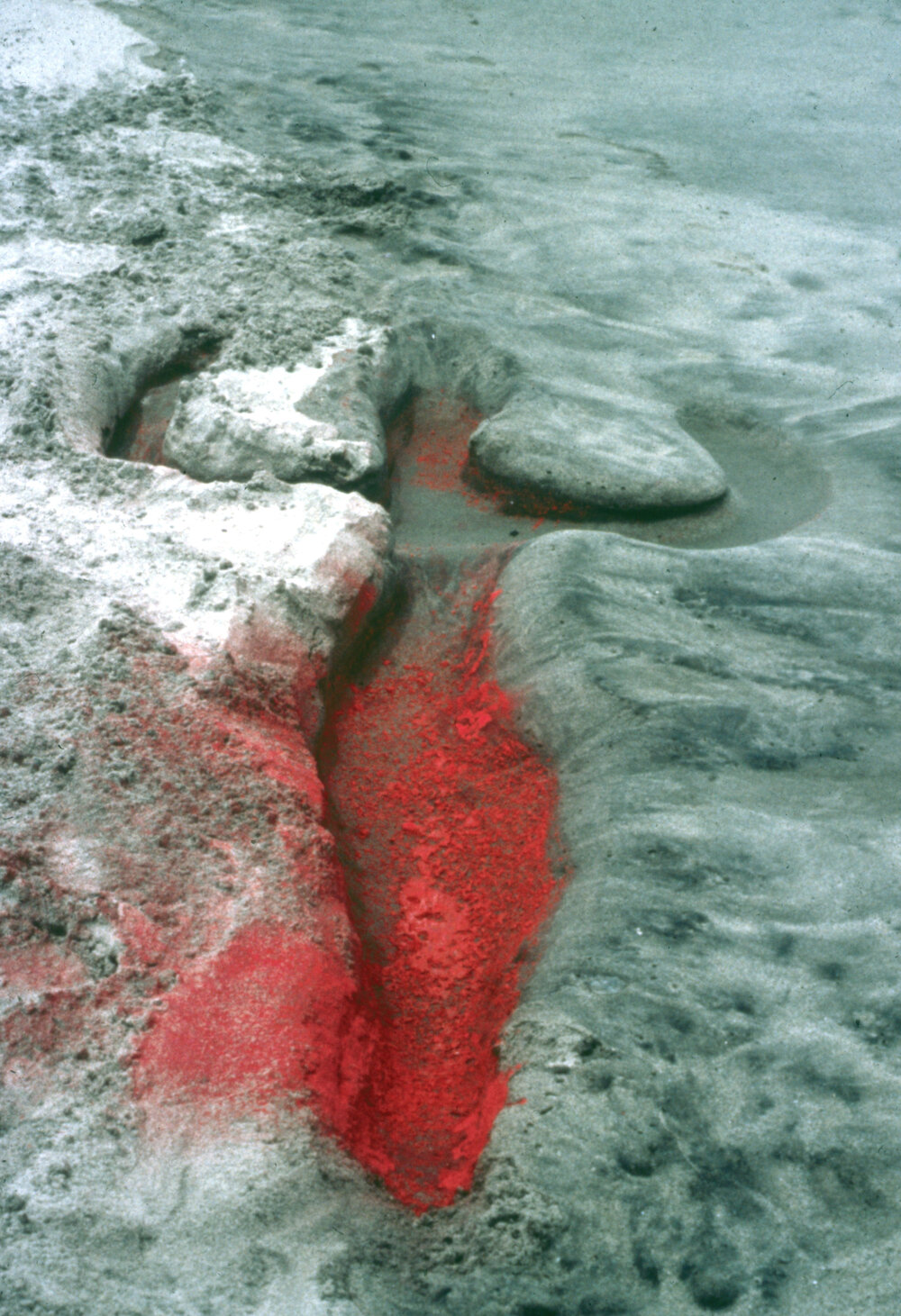 Later in the 70s, Mendieta began showing her work around the world, making frequent trips to New York, eventually moving to the city in 1978. A year after the move, she presented a solo exhibition of her photographs at New York's A.I.R. Gallery, where she was introduced to the Minimalist sculptor Carl Andre, whom she married in 1985. In the early 80s, the artist was invited to exhibit in shows supported by the Cuban government, prompting an exciting period of reconnection with her homeland. In 1983 she lived in Italy for a year as the recipient of the Rome Prize, during which time the pioneer of land art started making studio-based sculpture. Until her premature death in September 1985, Mendieta spent her days between Rome and New York. In a mystery that continues to perplex commentators, the artist was tragically found dead, aged 36, on the roof of a delicatessen below an open window of the New York apartment she shared with her husband.



Feature image: Ana Mendieta, Flower Person, Flower Body, 1975. © Ana Mendieta