Something Curated's Holiday Gift Guide
With the holidays fast approaching, Something Curated has compiled a list of ten of the most coveted items available for purchase this month, perfect to give or receive, spanning art, fashion, home and more.



Art
Untitled, 2014 | Anish Kapoor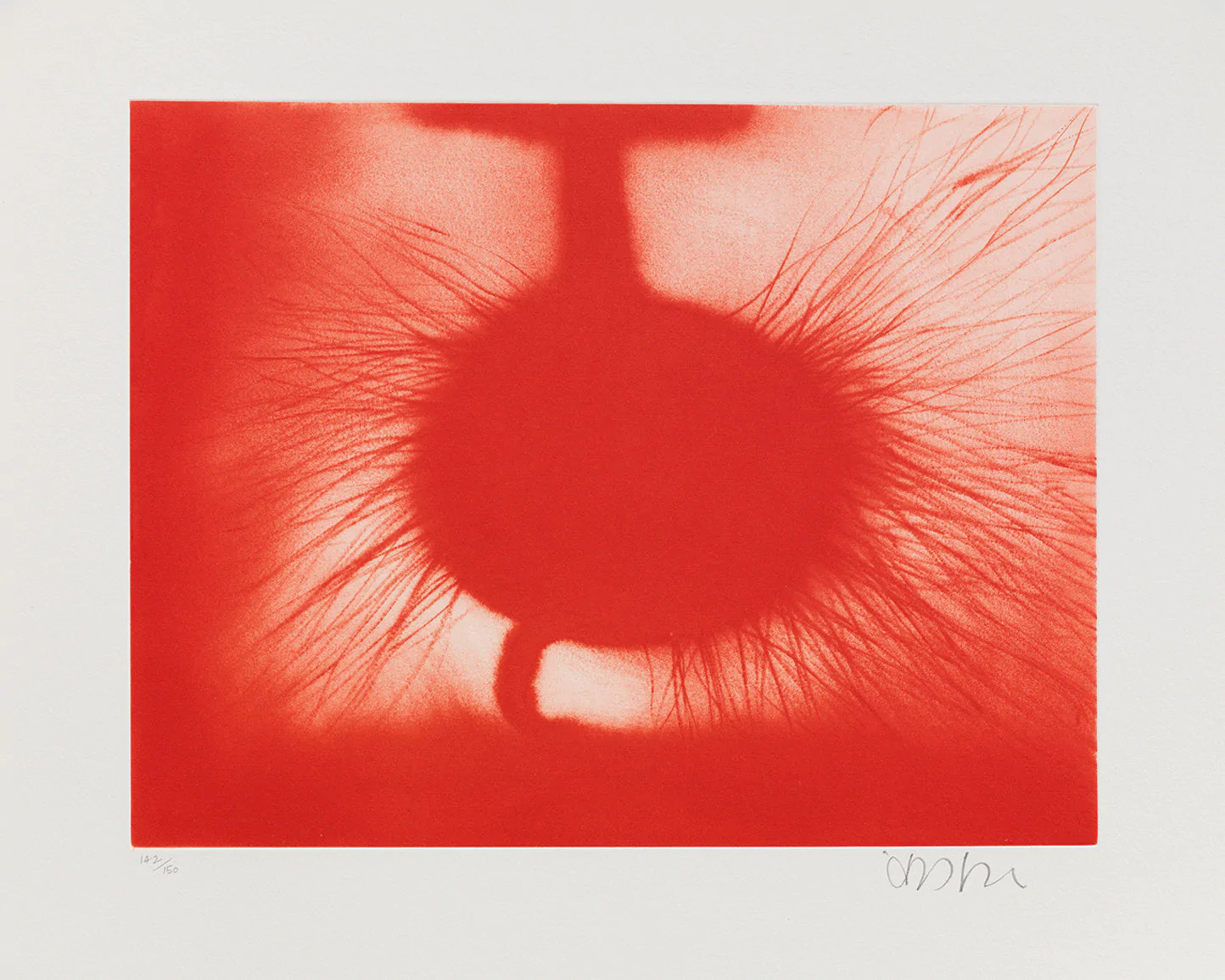 Anish Kapoor is well-known for his use of abstract biomorphic forms and his penchant for rich colours and polished surfaces. The British-Indian artist plays with geometry alongside organic forms, creating optical illusions and feats of artistic engineering. In this limited edition print produced in 2014, Kapoor expands on his graphic oeuvre. In keeping with his depictions and transformations of the hallucinatory, the artist contemplates a single, vivid colour, exploiting pure gradations of red. At various moments, the work is suggestive of animal and vegetable forms, intimate anatomies of plants and humans, the within and without of fissures and eruptions, whose origins and meaning are always engaging, but hardly ever literal or obvious. Available at House of Voltaire.



Amalgamation No.1, 2021 | Ruby Mariama Laura Andersen Ndoye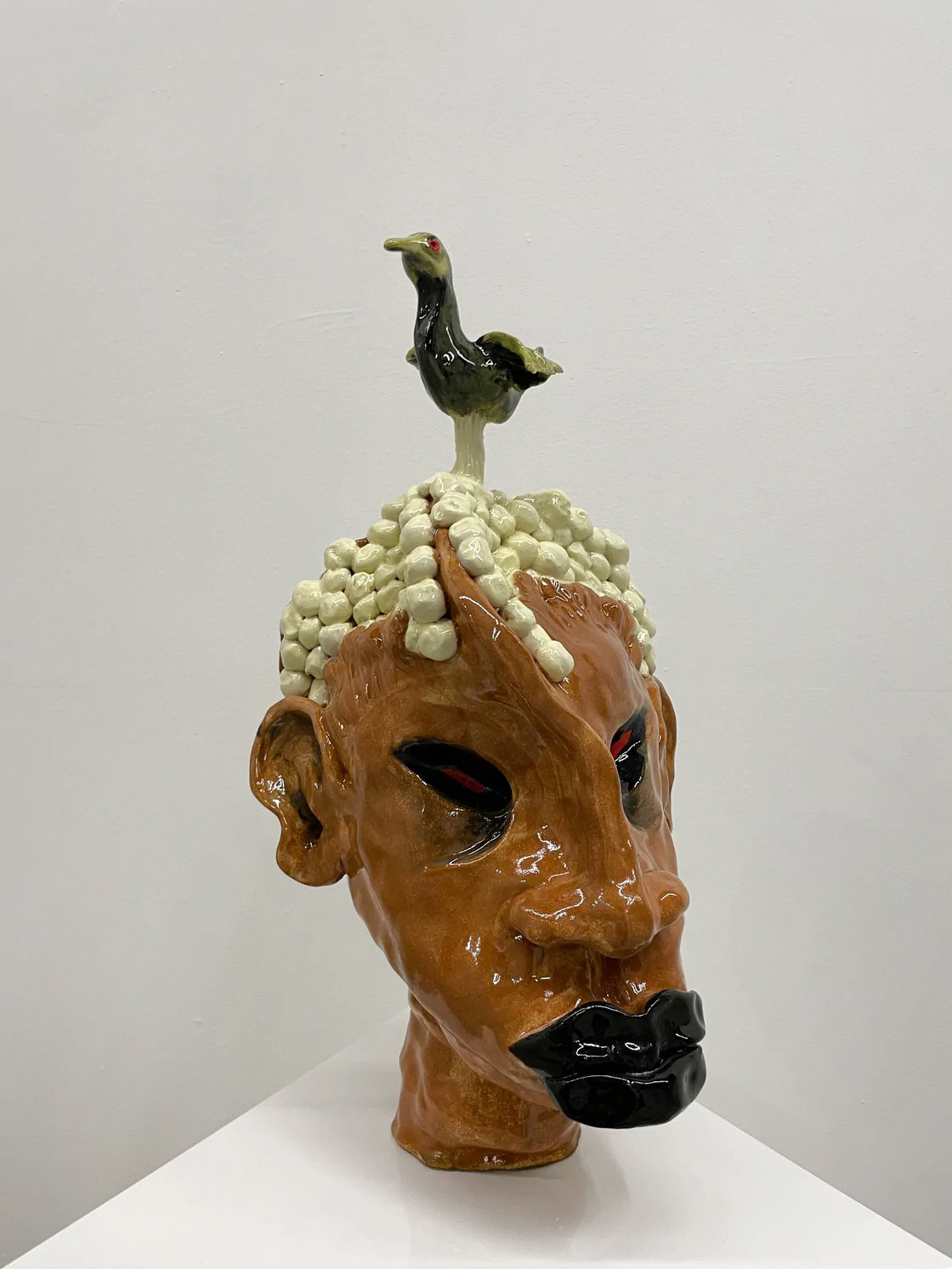 This one of a kind glazed ceramic head is by Ruby Mariama Laura Andersen Ndoye, a Norwegian-Gambian artist based presently in Copenhagen. Ndoye's Afrofuturistic practice is built around storytelling and speculative human evolution. In the artist's universe, despite technology and the progression of biology, humans have chosen to maintain ancient traditions and rituals in a kind of nostalgia psychosis. For even though humankind appears more robust and optimised, there is still a longing for the old. Through her multidisciplinary output, which embraces textiles and ceramics among other mediums, Ndoye seeks to generate alternative narratives that, as she puts, can help us develop our imaginations and remind us of the endless possibilities of dreaming. Available at APOC Store.



Fashion
Stone Belted Crepe Trousers | Maximilian Davis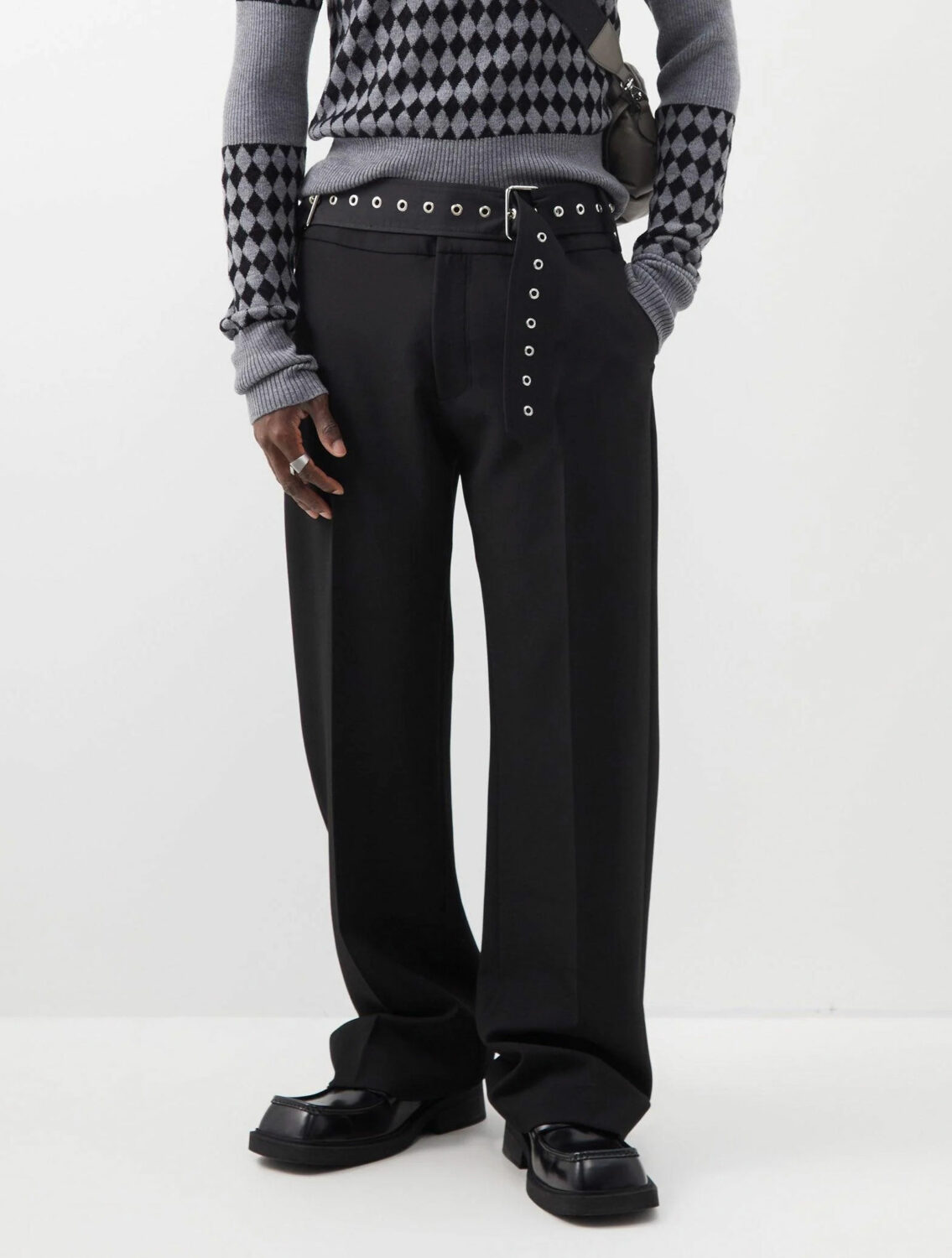 Now at the creative helm of Italian stalwart Ferragamo, Manchester-born designer Maximilian Davis attended the London College of Fashion and cut his teeth designing at Wales Bonner before founding his own label in 2021. Davis artistically celebrates Black history and identity through his designs, drawing on his Trinidadian roots as a source of inspiration. Other key influences present in the designer's work include Dalston club culture and 18th and 19th-century Carnival costumes, seamlessly merged with sensual noughties codes. These elegantly cut trousers, which debuted during the designer's AW22 runway show, are shaped to a relaxed fit, framed by a belted waist. Available at MATCHESFASHION.



Heart Shirt | Vivienne Westwood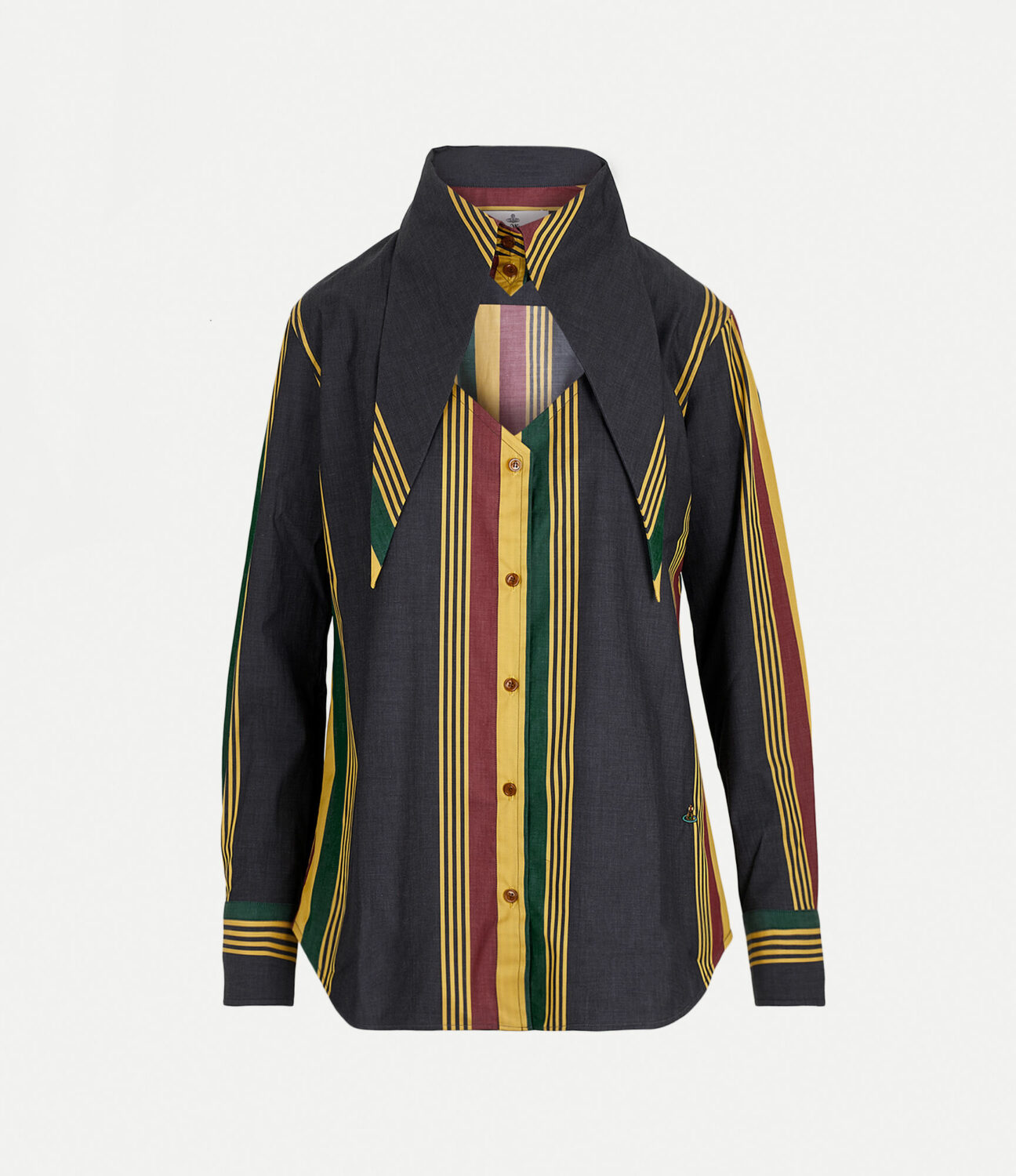 Vivienne Westwood will always be known for her part in the creation of punk. But in the 30-plus years since her split from partner and collaborator Malcolm McLaren, she has forged a dissident aesthetic that is truly her own. Although she was often judged "uncommercial," Westwood remained undeterred, buoyed up by acclaim from the fashion industry. Since the beginning of the new millennium, Westwood has built a hugely popular fashion brand and her work has been the subject of many major museum retrospectives. She has continued to produce and show regular collections, as well as taking more of a focus on activism. This playful button down, made in organic cotton, features bold vertical stripes and a cut-out heart detail. Available at Vivienne Westwood.



Accessories
Black Fringe Gloves | Issey Miyake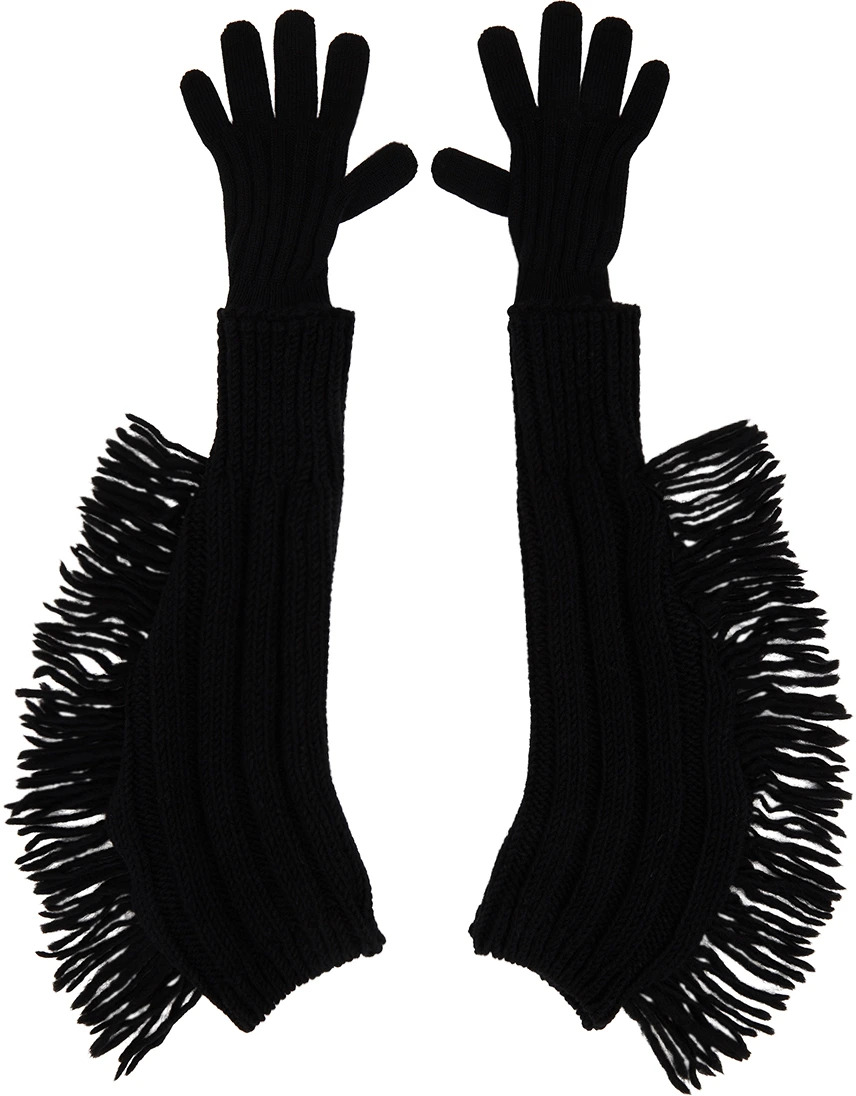 A germinal figure in the history of fashion, Issey Miyake's generous contribution to the industry is impossible to overlook. The designer, who sadly passed away earlier this year, was instrumental in shaping fashion today, championing an approach that celebrates the beauty of the unconventional. Miyake relentlessly expanded definitions of garment making, eschewing familiar proportions and symmetry, allowing wrapped textiles to respond to the body's shape at their own will, and rejecting notions of trend. Made in Japan and perfect for the increasingly cold months ahead, these striking rib knit gloves, courtesy of the designer's namesake label, come in black and feature fringe detailing throughout. Available at SSENSE.



Baby Hare Earrings | L'Enchanteur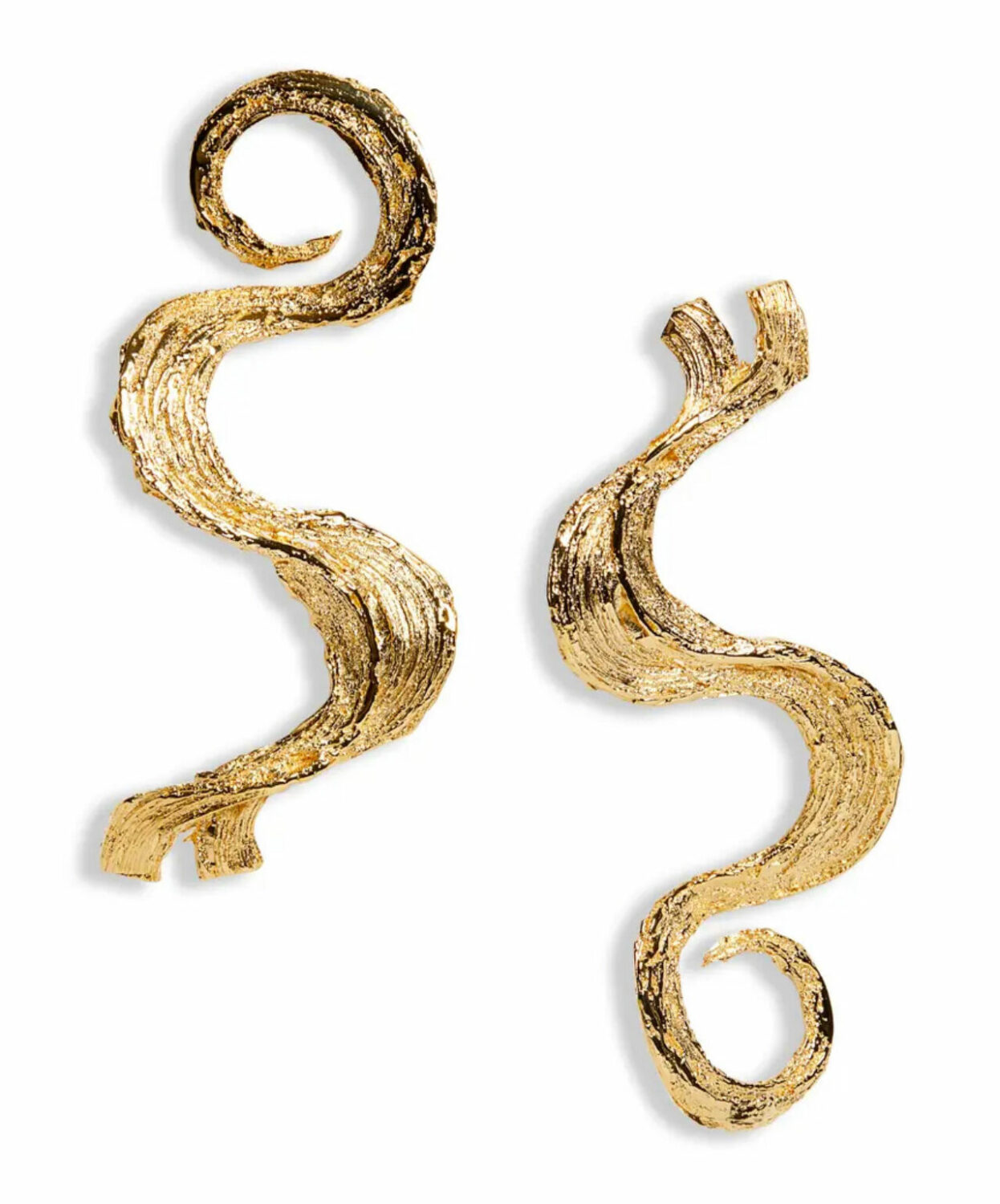 The creative output of identical twin duo Soull and Dynasty Ogun, L'Enchanteur is a concept brand inspired by the sciences, colour theory, numerology, religion, mythologies, magic and fairytales. L'Enchanteur seeks to communicate a story of craftsmanship behind each of their pieces, creating clothing, jewellery, and lifestyle items that redefine the meaning of an heirloom. Having collaborated on projects with the likes of Erykah Badu and Beyoncé, Soull and Dynasty endeavour to introduce a new vision of design decorum to the world. Celebrating Black hairstyles, the Baby Hare Earrings are an ode to the "laying of the golden baby hair," as the designers put. Each pair of these sculptural earrings is made to order. Available at L'Enchanteur.



Home
Zigzag Steel Candlestick Holder | Jermaine Gallacher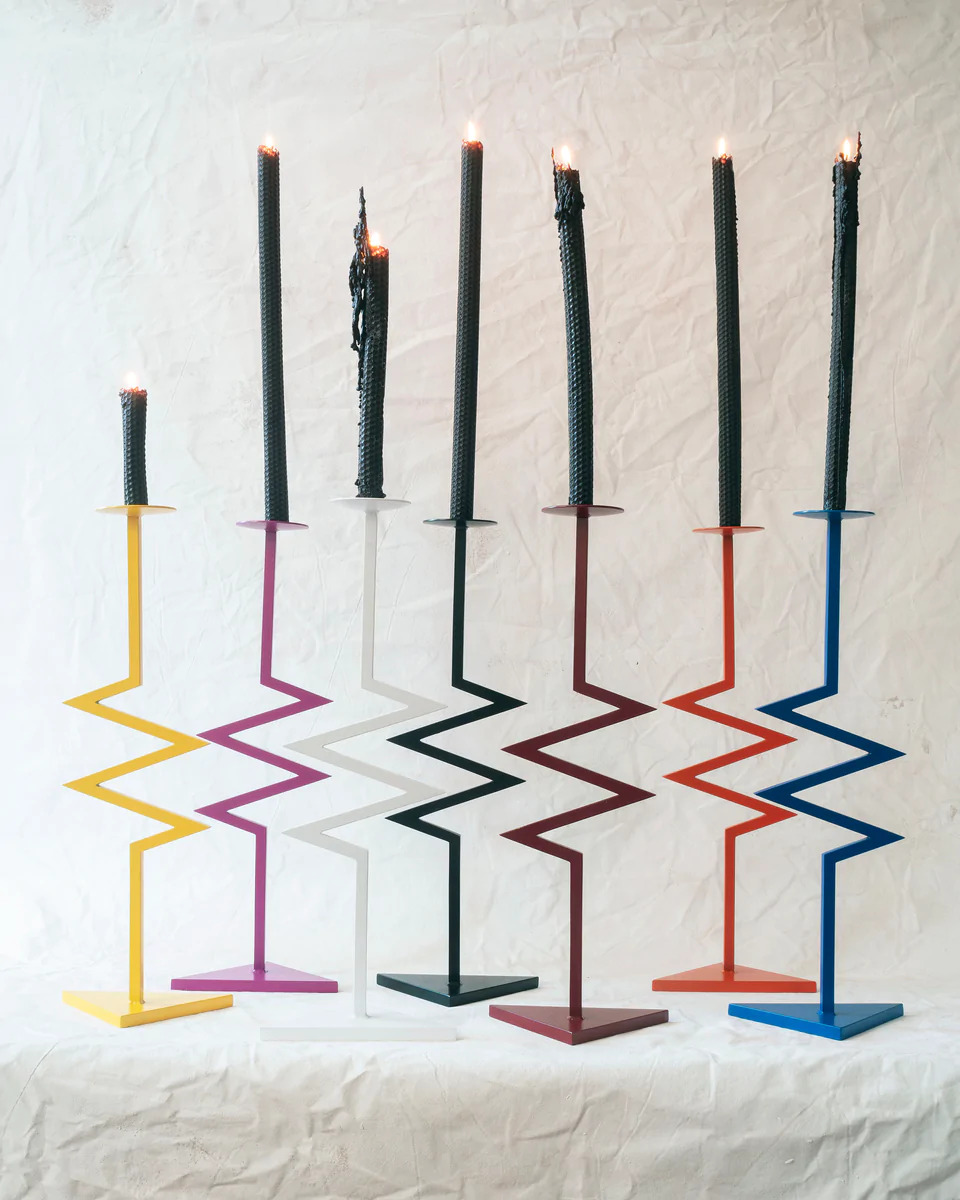 London-based furniture dealer and homeware designer Jermaine Gallacher is revered for his eclectic approach to interiors that is centred around a DIY ethos. Inspired by a love of exploring markets and discovering vintage treasures, Jermaine collects and repurposes his finds while also creating original pieces, primarily working with metal. Think clean lines and exacting zigzag shapes across candlesticks, bookends and other ornamental objects that blur the lines between sculpture and décor. Available at MATCHESFASHION.



Variations (Black on White) Rug | Terry Frost & Christopher Farr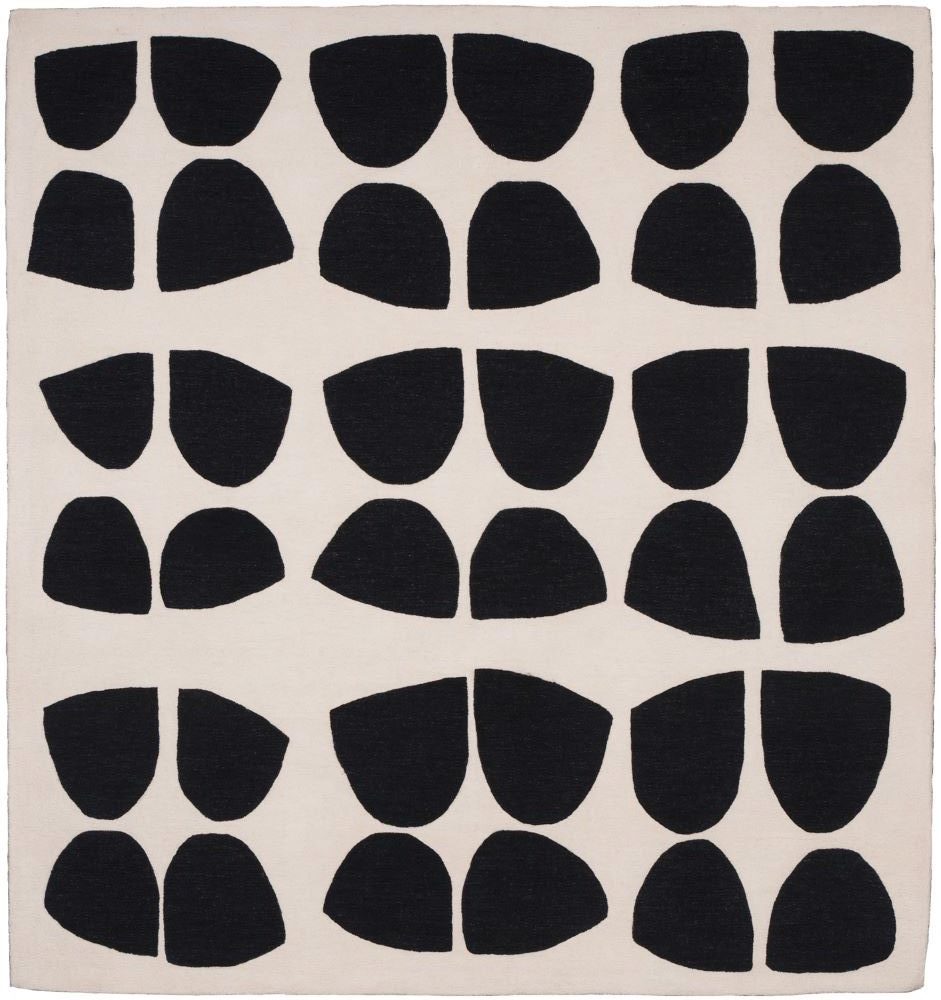 Sir Terry Frost was one of the leading British abstract artists of his generation; he was renowned for his capturing of natural light, colour and shape, propelling a new art movement in England. In 2000 the Royal Academy staged a major retrospective of Frost's work to coincide with his 85th birthday. Now, this limited edition rug, manufactured by carpet makers Christopher Farr utilising the very best available yarn, dyes and weavers, features the artwork Variations (Black on White) by Frost. Limited to 150 editions and delivered with a signed certificate of authenticity, each rug is handmade from 100% wool and produced in India. Available at Royal Academy of Arts.



Books
Surrealism Beyond Borders | Stephanie D'Alessandro & Matthew Gale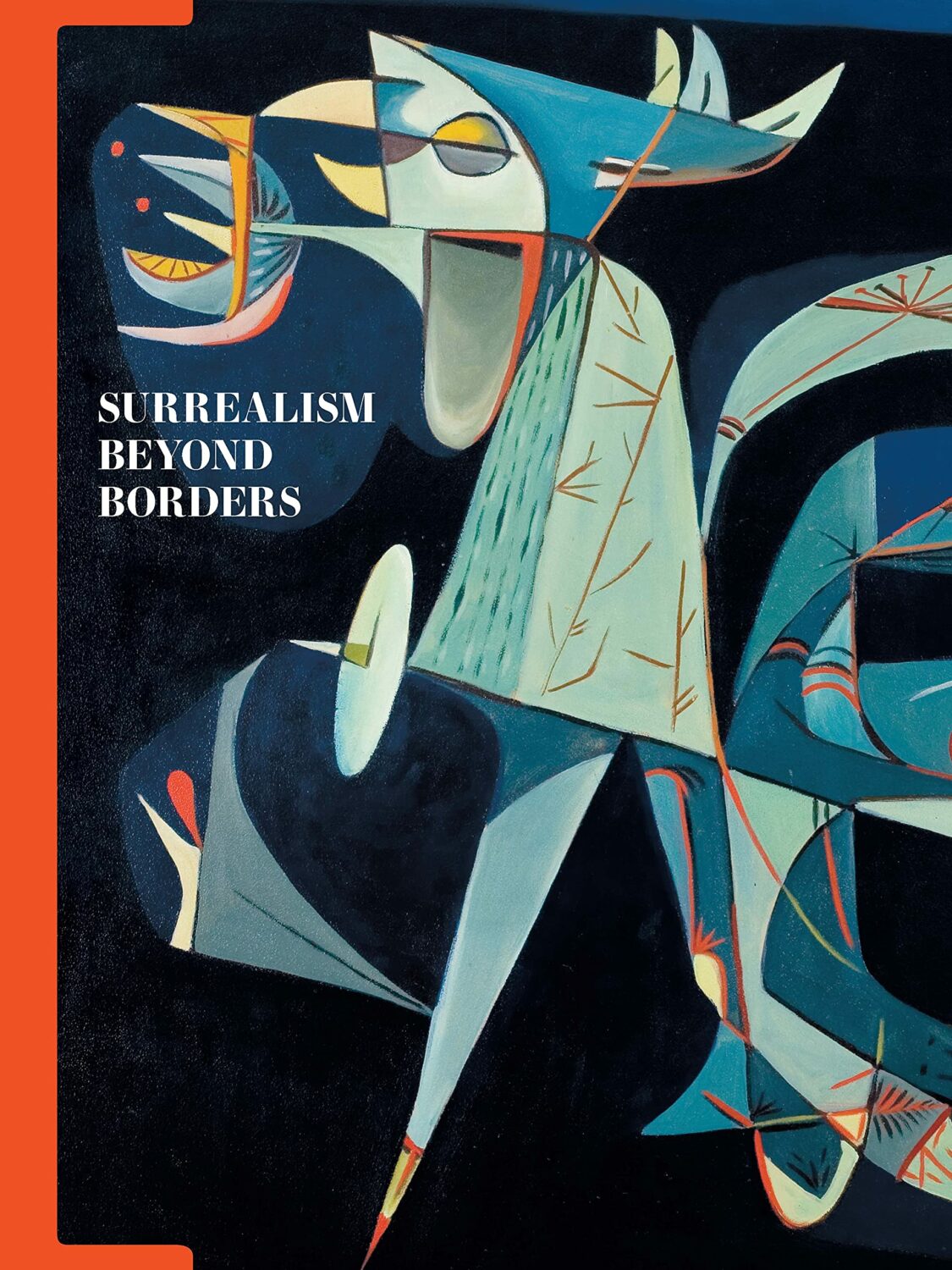 Challenging conventional narratives of a revolutionary artistic, literary, and philosophical movement, this publication traces Surrealism's influence and legacy from the 1920s to the late 1970s in places as geographically diverse as Colombia, Czechoslovakia, Egypt, Japan, Korea, Mexico, the Philippines, Romania, Syria, Thailand, and Turkey. The catalogue includes more than 300 works of art in a variety of media by well-known figures – including Dalí, Ernst, Kahlo, Magritte, and Miró – as well as numerous artists who are less widely known. Available at The Metropolitan Museum of Art.



The Gourmand's Egg. A Collection of Stories & Recipes | The Gourmand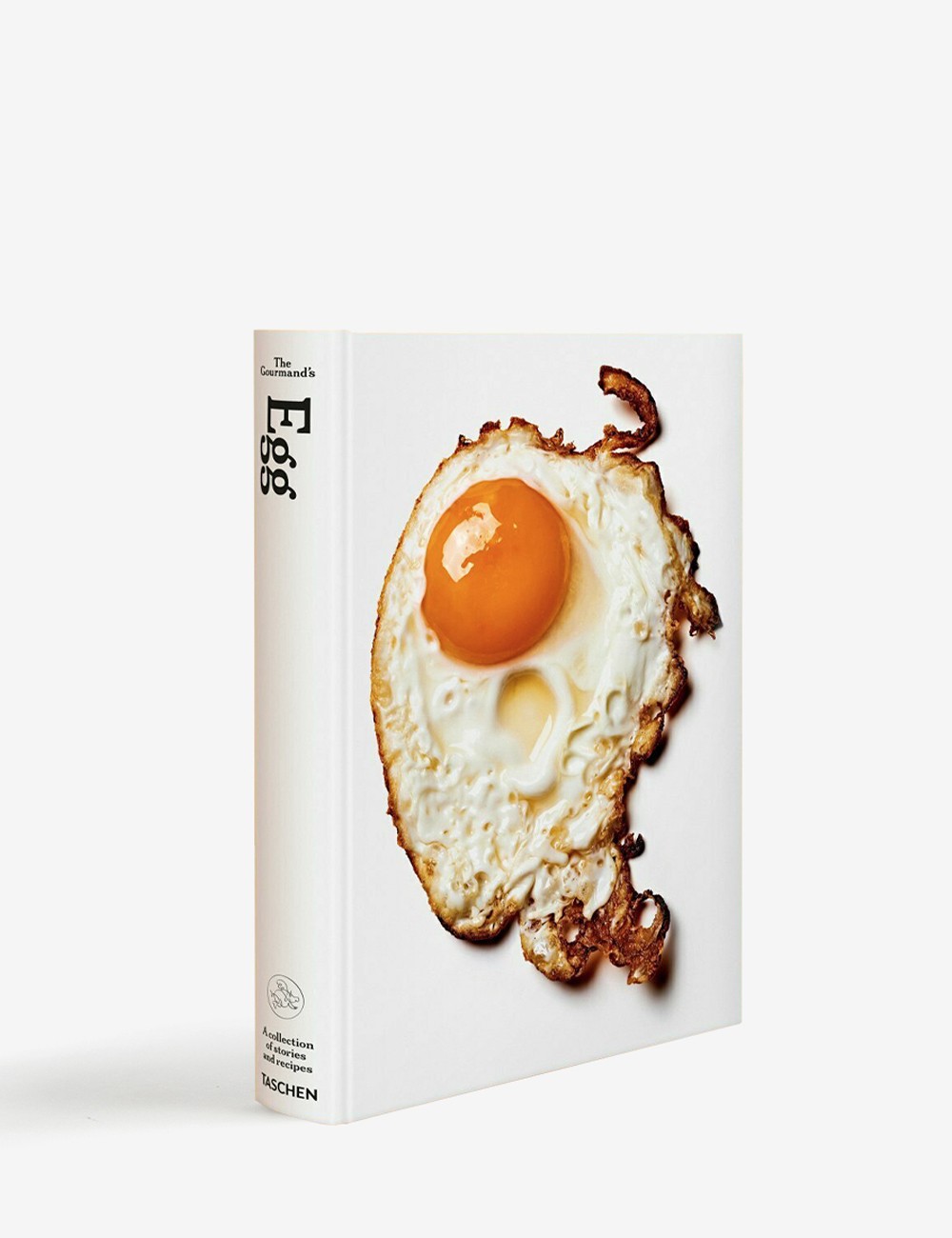 Poached, scrambled, boiled, whipped into a cocktail, transformed into a painting medium, tossed at an enemy's house. As the most striking of paradoxes, the egg exists in happy suspension between humble household ingredient and ever-powerful source of life. This delightful tome is illustrated with a host of commissions by acclaimed still life photographers – in equal parts sumptuous, absurd, lurid and mouthwatering. Rounding out the volume are works from art history's titans, including Jean-Michel Basquiat, David Hockney, and Man Ray alongside texts from Ruth Reichl, Jennifer Higgie, and more. Available at TASCHEN.



Feature image: Black Fringe Gloves by Issey Miyake via SSENSE